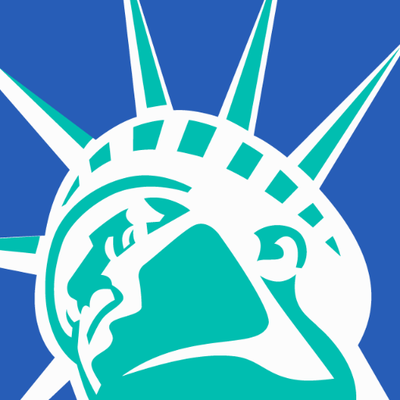 For Immediate Release
January, 13 2016, 10:15am EDT
TPP Is Obama's #1 2016 Priority: Why Only 28 Seconds in the SOTU?
Statement of Lori Wallach, Director, Public Citizen's Global Trade Watch
WASHINGTON
"Obama only dedicated 28 seconds of his final State of the Union address to the TPP, his self-proclaimed top 2016 priority, but that beat the number of Congress people who stood to cheer for the controversial agreement.
As the cabinet fans out this week to amplify President Obama's 2016 goals, we will see if they are ginning up support for the pact.
TPP's prospects for passage are uncertain at best with GOP that supported Obama's trade authority bid opposing the TPP, Democratic opposition solidifying over ire with the final TPP text on access to medicines, the environment and more, and every presidential candidate of either party with more than 10 percent support in any state also opposed.
Obama's unexpectedly brief mention of the TPP may simply reflects that the pact is very unpopular across the political spectrum and talking about it more only makes opposition grow."
SOTU Fact Check on TPP Claims
Below are fact checks of TPP claims made by Obama in tonight's SOTU address.
The TPP=18,000 Tax Cuts Red Herring:
The administration has tried to shift focus to a "tax cut" narrative to sell the TPP with a mantra about 18,000 tax cuts for U.S. exported goods. But last year, the United States exported goods in less than half of the 18,000 tariff categories. By using the raw number of tariff lines cut with respect to the five nations with which we do not already have FTAs (Japan, Malaysia, Vietnam, New Zealand and Brunei), the administration distracts from the real question: Do 18,000 tariff cuts equate to more U.S. exports or jobs? For the nearly 7,500 categories of goods out of the claimed 18,000 for which we did sell anything, almost 50 percent had sales under $500,000. Many items we simply do not sell, including those that the administration claims the TPP's weak environmental chapter will help conserve. Among the 18,000 tax cuts are Malaysia's shark fin tariffs, Vietnam's whale meat tariffs and Japan's ivory tariffs. The administration's "TPP Guide to 18,000 Tax Cuts" also bizarrely highlights goods TPP nations simply do not buy in volume from anyone. Consider the 34 percent "tax" cut by Vietnam on Alaskan caviar. In 2014, Vietnam's per capita GDP was about $2,000, and about $150,000 worth of caviar was imported by Vietnam from anywhere. Or Vietnam's 5 percent tariff on skis from Colorado. Vietnam imported only about $50,000 in skis in total. Other highlights: Vietnam and Japan will eliminate their tariffs on silkworm cocoons, Brunei will cut its tariff on ski boots and Vietnam will eliminate its tariff on camels. Almost 2,000 of the tariff reductions in the products we do sell won't be realized for over a decade or more, including beef and pork to Japan.
TPP Is Not About the U.S. Writing the Rules Versus China Doing So - TPP's Rules Are Those Demanded by its 500 Official Corporate Trade Advisers:
Trying to paint the TPP as a way for America to write the rules in Asia so that China does not is a misdirect. The TPP is not about establishing "American" rules in Asia. It's about imposing rules that are favored by the 500 official U.S. corporate trade advisers who had a privileged role in developing the TPP. The TPP rules promote more U.S. job offshoring and would further gut the U.S. manufacturing base, even as a recent Department of Defense report warned that U.S. deindustrialization poses a threat to national security. The TPP would ban the application of Buy America procurement preferences with respect to all firms operating in TPP countries. Instead of reinvesting our tax dollars at home to build a strong national infrastructure and create economic growth and jobs at home, the TPP would require us to give firms from the TPP nations, including Chinese state-owned-enterprise firms operating in Vietnam, equal access to U.S. government contracts. The TPP also would raise our energy prices and undermine our energy independence given we could no longer halt liquid natural gas (LNG) exports to TPP nations, including major LNG purchaser Japan. The TPP's expanded patent and copyright monopolies would raise American health care costs and thwart innovation. And, even if you believe that TPP actually is about writing rules aimed at affecting China, who in their right mind believes that China would actually abide by those rules or that the U.S. would enforce them effectively? Fifteen years after China joined the WTO, we're still waiting for China to comply with the commitments they made. And we are still waiting for any U.S. administration to broadly and effectively enforce U.S. rights.
American Jobs at Risk, Not Created:
The TPP includes rules that make it cheaper and less risky to offshore U.S. jobs to low-wage nations. The pro-free trade Cato Institute calls these investor protections a subsidy on offshoring. The administration stopped claiming the TPP would create jobs after a four-Pinocchio rating by the The Washington Post fact checker. Since the North American Free Trade Agreement, more than 57,000 U.S. manufacturing facilities have closed and five million U.S. manufacturing jobs - one in four - were lost, with more than 875,000 U.S. workers certified under just one narrow U.S. Department of Labor program.
The TPP Threatens Environment and Climate:
The environmental groups that have celebrated Obama's achievements with the global climate treaty and his decision to the stop the Keystone XL pipeline call the TPP an act of "climate denial." The pact would roll back the environmental standards that President George W. Bush was pressured into including in his trade deals. Indeed, in a recent Newsweek op-ed, the Cato Institute celebrated the TPP's watered-down environmental terms. Environmental groups listed on the White House website as supporting the deal, including NRDC and Defenders of Wildlife, in fact came out in opposition after seeing the final text.
Increased Income Inequality:
A recent study found that the TPP would spell a pay cut for all but the richest 10 percent of U.S. workers by exacerbating income inequality, as past trade deals have done. That would contradict Obama's 2015 SOTU income inequality reduction goal. Macroeconomic theory predicts that if Americans face more competition from Vietnamese workers who make less than 65 cents an hour, wages will be pushed downward. Historically, 60 percent of U.S. manufacturing workers who lose jobs to trade and find reemployment face pay cuts, with one in three losing more than 20 percent, according to U.S. Department of Labor data. Indeed, there is academic consensus that trade has contributed to the unprecedented rise in inequality.
New Markets for U.S. Goods?:
After being sold with the same "more markets, more exports, more jobs" mantra, Obama's most recent free trade agreement (FTA) that served as the TPP's template has been a disaster. Three years into the U.S.-Korea Free FTA, the U.S. goods trade deficit with Korea had ballooned more than 90 percent as our exports fell 7 percent and imports surged. Sadly, that deal was not a fluke. The United States ran a $177.5 billion goods trade deficit, collectively, with its 20 FTA partners in 2014, the last year for which data is available. Exports to FTA partners have grown 20 percent slower than U.S. exports to the rest of the world over the past decade. In his 2010 SOTU, Obama said he would double U.S. exports in five years. But given our paltry annual export growth rate, the export-doubling goal would not be reached until 2057 - 43 years behind schedule.
The TPP Versus President Obama's Legacy - Health Care Costs:
The TPP would directly contradict Obama efforts to reduce U.S. health care costs by expanding monopoly patent protections for big drug firms, as Doctors Without Borders notes. This allows drug firms to stop competition and raise medicine prices. As seniors groups note, the TPP would also empower large pharmaceutical firms to meddle in U.S. government reimbursement decisions for taxpayer-funded programs like Medicare and Medicaid.
The TPP Versus President Obama's Legacy - Gay Rights:
While the Obama administration is celebrated for its defense of gay equality after it dust-binned the "Don't Ask, Don't Tell" policy and joined those announcing that the Defense of Marriage Act was unconstitutional, it decided to allow Brunei to remain in the TPP even after the country announced that it would begin stoning to death gays and single mothers under new sharia-based laws. This has led to LGBTQ groups joining the TPP opposition.
The TPP Versus President Obama's Legacy - Financial Reform:
The TPP could help banks unravel the new rules Obama achieved to regulate Wall Street by prohibiting bans on risky financial products and "too big to fail" safeguards while empowering foreign banks to "sue" the U.S. government over new financial regulations. For the first time, the TPP would expand the controversial investor-state dispute system (ISDS) to allow challenges of U.S. financial policies using the claim underlying most successful ISDS attacks.
Public Citizen is a nonprofit consumer advocacy organization that champions the public interest in the halls of power. We defend democracy, resist corporate power and work to ensure that government works for the people - not for big corporations. Founded in 1971, we now have 500,000 members and supporters throughout the country.
(202) 588-1000
LATEST NEWS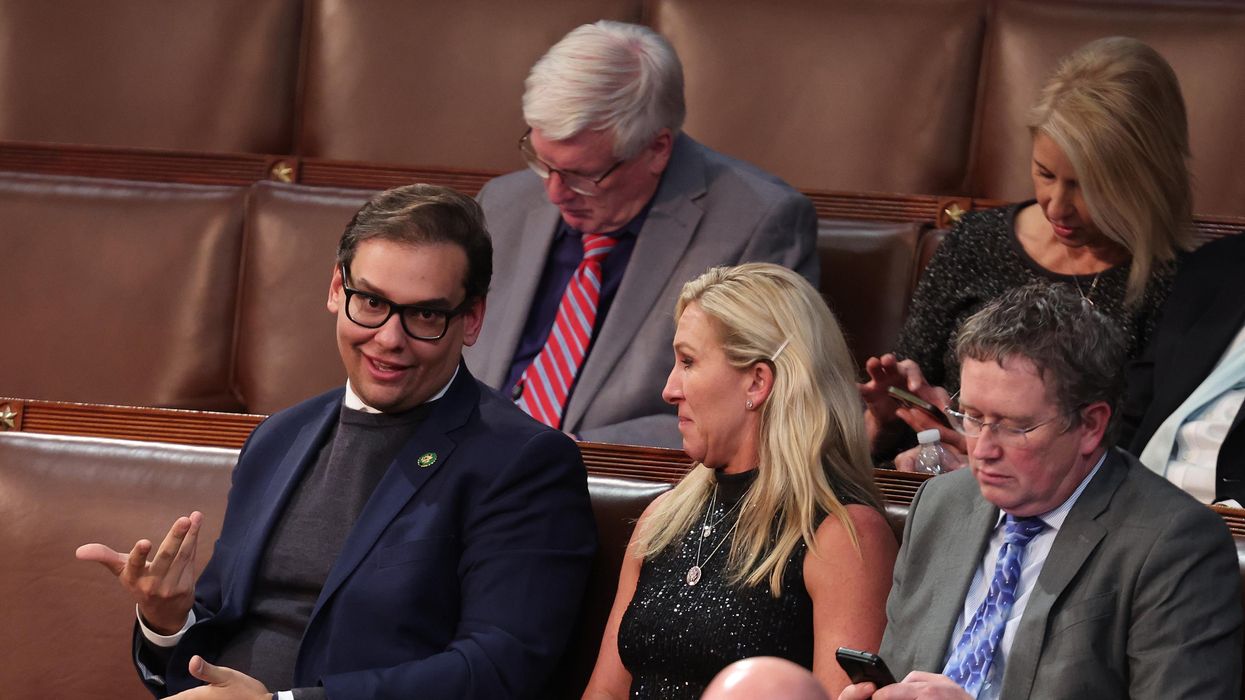 "Santos has become a punchline in the national media, but these campaign finance violations are no joke," said one researcher at an ethics watchdog that filed a Federal Election Commission complaint against him.
Serial liar and Republican U.S. Congressman George Santos was the subject of four complaints filed Monday by advocacy groups alleging campaign finance and ethics violations, including an alleged scheme to hide the true and unknown source of over $700,000 in campaign funds.
End Citizens United filed separate complaints with the Department of Justice (DOJ), Federal Election Commission (FEC), and Office of Congressional Ethics (OCE) over Santos' (N.Y.) campaign spending, fundraising, and financial disclosures.
"All this takes place amid Santos' compulsive lying about his entire background—and a pattern of serious reporting problems the FEC already knows about, including excessive contributions."
The group said in a statement that its DOJ complaint "argues that Santos violated the Ethics in Government Act by not only filing a required financial disclosure almost a year late, but likely making several omissions related to various purported assets he holds."
The complaint with the OCE alleges Santos "violated federal law by soliciting campaign contributions in exchange for attending a swearing-in event on Capitol grounds," the statement added. The FEC filing "focuses on a purported $700,000 personal loan that he made to his campaign that the group says either came from a 'shell company' or was a prohibited corporate contribution."
The OCE complaint also alleges that nearly 40 payments of $199.99 made by the Santos campaign constitute an attempt to evade federal laws requiring receipts for campaign purchases over $200.
End Citizens United president Tiffany Muller toldInsider's Brian Metzger, who first reported the group's complaints, that "Congressman Santos has shown a blatant disregard for the law and has flagrantly brushed aside the transparency voters deserve from their elected officials."
\u201cExclu: @StopBigMoney is filing *three* complaints against GOP Rep. George Santos of New York today.\n\nOne w/ FEC, one with OCE, and one with DOJ.\n\nAdds to existing complaints from @CampaignLegal and @American_Bridge.\nhttps://t.co/2Oej5IawoQ\u201d

— bryan metzger (@bryan metzger) 1673290653
"His actions are not only unethical, but illegal, and call into question his ability to serve," Muller added. "The FEC, the DOJ, and the OCE should immediately begin investigations and hold him accountable for his shady and unlawful actions."
Meanwhile, a similar complaint filed Monday by the Campaign Legal Center (CLC) alleges that Santos concealed the sources of his 2022 campaign's funding, that he lied about campaign spending, and that he illegally used campaign funds for personal spending.
According to the complaint, Santos, campaign treasurer Nancy Marks, and unknown accomplices hatched a straw donor scheme to conceal the source of $705,000 that the congressman claimed to loan to his campaign. They are also accused of lying on FEC disclosure forms and other reporting violations; and of unlawfully spending campaign funds on personal expenses like the house Santos rented during his 2022 run.
"All this takes place amid Santos' compulsive lying about his entire background—and a pattern of serious reporting problems the FEC already knows about, including excessive contributions. The FEC sent the Santos campaign 20 letters in the 2022 cycle about these," CLC senior researcher Roger G. Wieand tweeted Monday.
\u201cGeorge Santos (@Santos4Congress) has lied about virtually every aspect of his life, and it appears he broke the law by lying about where he got $705k for his campaign, how his campaign spent funds, and more. Today, @CampaignLegal filed an @FEC complaint: https://t.co/wm3usnBbbF\u201d

— Saurav Ghosh (@Saurav Ghosh) 1673280198
"We think that rather than Santos making overnight millions from a business he can't explain, he, and others unknown, engaged in a scheme to provide secret, illegal contributions to his campaign," Wieand continued.
"Santos has become a punchline in the national media, but these campaign finance violations are no joke," he added. "We think the people of New York's 3rd District deserve truth and transparency about where Santos' money came from and how it was spent. We're asking the FEC to investigate."
CLC senior vice president and legal director Adav Noti said in a statement:
George Santos has lied to voters about a lot of things, but while lying about your background might not be illegal, deceiving voters about your campaign's funding and spending is a serious violation of federal law. That is what we are asking the Federal Election Commission to investigate. As the agency responsible for enforcing America's campaign finance laws, the FEC owes it to the public to find out the truth about how George Santos raised and spent the money he used to run for public office, and to ensure accountability for Santos' illegal conduct.
The new complaints follow a January 3 OCE filing by the liberal super PAC American Bridge 21st Century requesting an investigation of Santos' alleged failure "to file timely, accurate, and complete financial disclosure reports," as well as the possibility "that he may have even falsified information on his disclosure report."

Monday's filings also came after a Republican New York prosecutor last month announced an investigation into Santos' "numerous fabrications and inconsistencies" involving his education, employment, and property ownership history as well as his racial and religious background.
As the complaint notes, "Santos is also wanted in Brazil for using stolen checks to make fraudulent purchases in 2008—a crime for which he was charged by Brazilian authorities and to which he reportedly confessed in 2010."
The barrage of ethics complaints against Santos comes as House Republicans—who now narrowly control the lower chamber under Speaker Kevin McCarthy (R-Calif.)—plan to gut the nonpartisan Office of Congressional Ethics.
\u201cIt's such a terrible sign for the kind of majority Republicans envision that they are starting by gutting the Office of Congressional Ethics in the rules package.\n\nAs George Santos' new office neighbor, I can think of at least one very bad reason why they'd want to do this.\u201d

— Rep. Don Beyer (@Rep. Don Beyer) 1673292257
The watchdog group Citizens for Responsibility and Ethics in Washington tweeted Monday; "We cannot stress this enough: Kevin McCarthy's plan to gut the Office of Congressional Ethics in the rules vote tonight would be a disaster for everyone except corrupt politicians."
The consumer advocacy group Public Citizen also noted Monday that "McCarthy plans to gut the Office of Congressional Ethics TONIGHT."
"The same office that investigates any congressional wrongdoing," the group added. "The same office that would investigate George Santos and [former President Donald] Trump's cronies. Pay attention. This isn't a coincidence."

News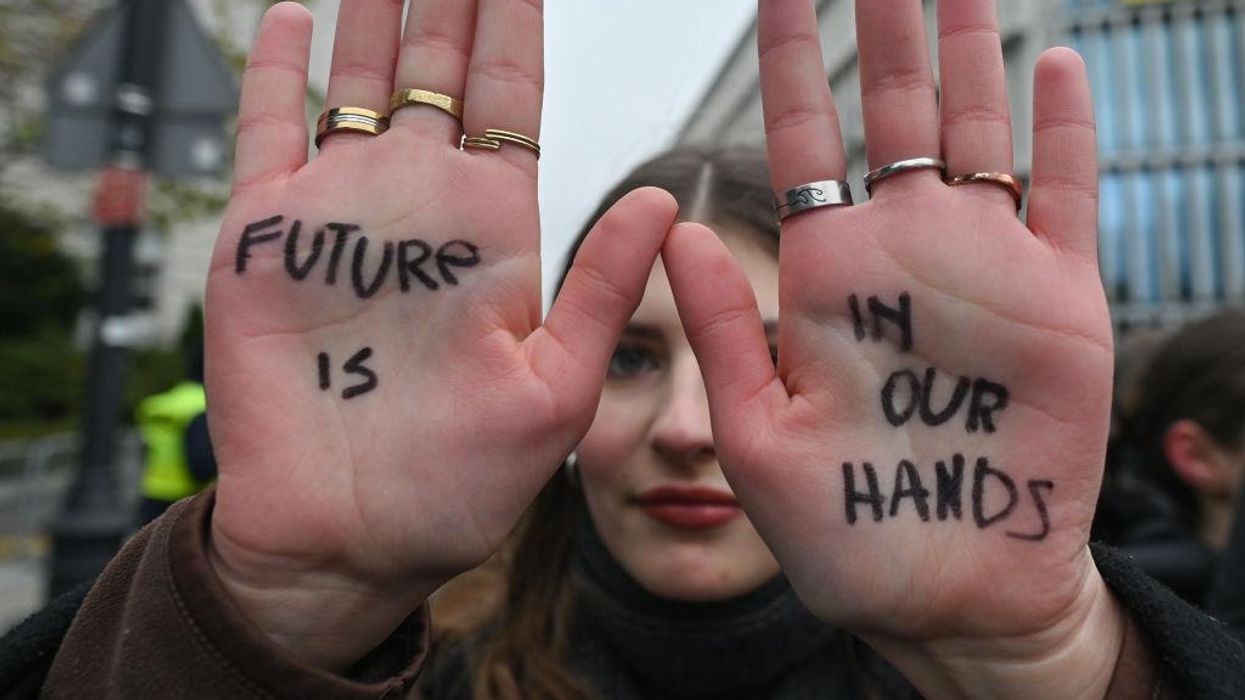 "Our success in phasing out ozone-eating chemicals shows us what can and must be done—as a matter of urgency—to transition away from fossil fuels, reduce greenhouse gases, and so limit temperature increase," said one expert.
An assessment released Monday by leading science agencies highlights the effectiveness of an international treaty intended to protect the stratospheric ozone layer as well as the power of taking action now to limit global heating driven by human activity.
The Montreal Protocol on Substances That Deplete the Ozone Layer was signed in 1987 and entered into force in 1989. The landmark treaty regulates nearly 100 synthetic chemicals known as ozone-depleting substances (ODSs)—including chlorofluorocarbons (CFCs) used in air conditioners and refrigerators.
"The impact the Montreal Protocol has had on climate change mitigation cannot be overstressed."

The new analysis of the Montreal Protocol was conducted by experts from the European Commission, United Nations Environment Program (UNEP), and World Meteorological Organization (WMO) as well as the United States' National Aeronautics and Space Administration (NASA) and National Oceanic and Atmospheric Administration (NOAA).
The assessment's executive summary states that "actions taken under the Montreal Protocol continue to contribute to ozone recovery" and total column ozone (TCO) "is expected to return to 1980 values around 2066 in the Antarctic, around 2045 in the Arctic, and around 2040 for the near-global average."
The publication also points out how efforts to protect and restore the ozone layer contribute to the 2015 Paris climate agreement's goal of keeping global heating this century "well below" 2°C, relative to preindustrial levels, with an ultimate target of 1.5°C.
"Compliance with the 2016 Kigali Amendment to the Montreal Protocol, which requires phasedown of production and consumption of some hydrofluorocarbons (HFCs), is estimated to avoid 0.3-0.5°C of warming by 2100," the document notes.
"New studies support previous assessments in that the decline in ODS emissions due to compliance with the Montreal Protocol avoids global warming of approximately 0.5-1°C by mid-century compared to an extreme scenario with an uncontrolled increase in ODSs of 3-3.5% per year," the executive summary adds.
Meg Seki, executive secretary of the UNEP's Ozone Secretariat, said in a statement: "That ozone recovery is on track according to the latest quadrennial report is fantastic news. The impact the Montreal Protocol has had on climate change mitigation cannot be overstressed."
"Over the last 35 years, the protocol has become a true champion for the environment," Seki continued. "The assessments and reviews undertaken by the scientific assessment panel remain a vital component of the work of the protocol that helps inform policy- and decision-makers."
\u201cGood news from #AMS2023: The ozone layer is on track to recover within four decades.\n\nPress release \u27a1\ufe0f https://t.co/htPbNDJ9VU\n\nExecutive summary \u27a1\ufe0f https://t.co/yO6o2dVOd3\n\nPartners \ud83e\udd1d\ud83c\udffd @UNEP, @NOAA, @NASA, @EU_Commission\u201d

— World Meteorological Organization (@World Meteorological Organization) 1673276414
This is the panel's first assessment to examine a proposed geoengineering method to reduce global heating known as stratospheric aerosol injection (SAI), which would involve planes releasing sulfur to reflect solar radiation.
The analysis warns that "an unintended consequence of SAI is that it could also affect stratospheric temperatures, circulation, and ozone production and destruction rates and transport."
NOAA's David Fahey, a lead author of the assessment, toldThe Guardian that "these sort of climate interventions are touchy subjects because they are a tangled ball of ethics and governance, rather than just science... There would indeed, though, be consequences for ozone if you put enough sulfur into the atmosphere. It would be unavoidable."

Released in the wake of COP27—a November U.N. summit that critics called "another terrible failure" because Paris agreement parties failed to collectively call for an end to all planet-heating fossil fuels—the new assessment prompted experts to urge the world to learn from the Montreal Protocol and apply those lessons tackling the climate emergency.
Fahey said that the global response to CFCs means that the Montreal Protocol should be seen as "the most successful environmental treaty in history and offers encouragement that countries of the world can come together and decide an outcome and act on it."
According to The Guardian:

Fahey said that even with swift global action on CFCs, the chemicals still linger in the atmosphere for about a century. "It's a bit like waiting for paint to dry, you just have to wait for nature to do its thing and flush out these chemicals," he said.

The challenge when it comes to greenhouse gases like carbon dioxide is even greater, he said, as they stay in the atmosphere far longer and, unlike CFCs which were produced by just a handful of companies, the emissions coming from fossil fuels are far more widespread and embedded in almost every activity in societies.

"CO2 is another order of magnitude when it comes to its longevity, which is sobering," he said. "Getting every person on the planet to stop burning fossil fuels is a vastly different challenge."
Still, WMO Secretary-General Petteri Taalas declared that "ozone action sets a precedent for climate action."
"Our success in phasing out ozone-eating chemicals," he said, "shows us what can and must be done—as a matter of urgency—to transition away from fossil fuels, reduce greenhouse gases, and so limit temperature increase."

News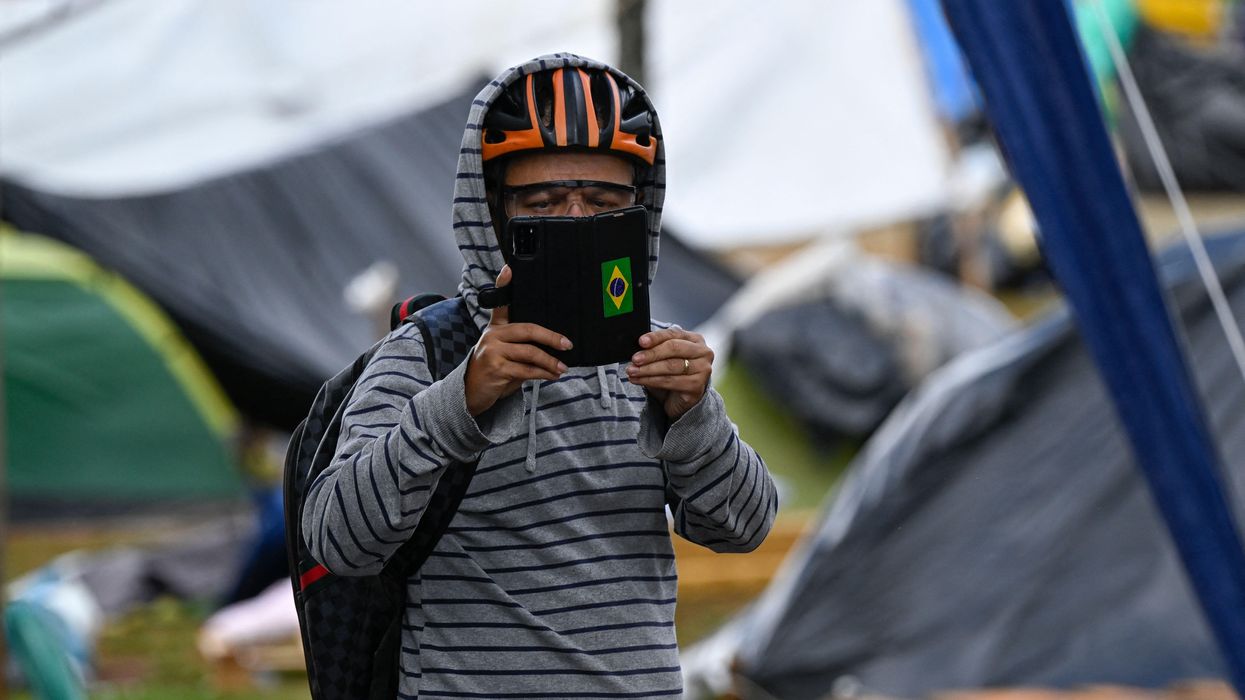 "We've now seen this happen in two of the world's major democracies—if governments fail to respond, more will inevitably pay the price."
The fascist attack on Brazil's main government complex was "directly aided" by major social media platforms such as Facebook, TikTok, and Telegram, the global watchdog group SumOfUs said Monday as the country's authorities continued their cleanup efforts, investigation, and arrests of suspects involved in the anti-democratic assault.
The insurrection, carried out by supporters of far-right former President Jair Bolsonaro, "can come as no surprise to social media executives, who were warned time and again that their platforms, tools, and algorithms were directly aiding a violent uprising in Brazil," said Flora Rebello Arduini, campaign director at SumOfUs, a nonprofit that has been monitoring the proliferation of election lies on social media in the South American country.
Referencing the January 6, 2021 assault on the U.S. Capitol, which was also abetted by social media giants, Arduini added that "we've now seen this happen in two of the world's major democracies—if governments fail to respond, more will inevitably pay the price."
In late October, on the eve of Brazil's presidential runoff, SumOfUs released a report detailing how TikTok and Meta—the parent company of Facebook, Instagram, and WhatsApp—were putting the "integrity of the election on the line through their disastrous recommendation systems."
"Far-right extremists, who are openly agitating for a military coup, are operating freely on Meta's platforms, and Meta is not only allowing them to spread their message and recruit new members, but the platform's algorithms are prioritizing anti-democratic groups, accounts, and posts," the report found.
SumOfUs estimated that Facebook ads sowing doubt about the Brazilian election and agitating for a military coup accumulated at least 615,000 impressions.
"Despite TikTok's recent doubling down on election disinformation in wake of an embarrassing exposé of the election disinformation epidemic unfolding on its platform," the October report continued, "this research shows TikTok influencers freely pushing election lies on the platform, racking up hundreds of thousands of views."
Fears of far-right violence have been high in Brazil since Bolsonaro's defeat at the hands of leftist President Luiz Inácio Lula da Silva. In the wake of Sunday's attack—for which at least 1,500 people have been arrested thus far—Lula accused Bolsonaro of "encouraging this via social media."
"We've now seen this happen in two of the world's major democracies."
Meta said Monday that it has deemed the attack on Brazil's government buildings a "violating event" and has begun removing "content that supports or praises these actions."

But critics say Meta and other major social media companies ignored or brushed off warnings that their platforms were being used as crucial organizing hubs for the insurrection.

The Washington Postreported Monday that "in the weeks leading up to Sunday's violent attacks on Brazil's Congress and other government buildings, the country's social media channels surged with calls to attack gas stations, refineries, and other infrastructure, as well as for people to come to a 'war cry party' in the capital, according to Brazilian social media researchers."
Pointing to SumOfUs' research, the Post noted that "Facebook and Instagram directed thousands of users who plugged in basic search terms about the election toward groups questioning the integrity of the vote."
The newspaper added that "researchers in Brazil said Twitter in particular was a place to watch because it is heavily used by a circle of right-wing influencers—Bolsonaro allies who continue to promote election fraud narratives."
"Billionaire Elon Musk, who completed his acquisition of Twitter in late October, fired the company's entire staff in Brazil except for a few salespeople," the Post reported. "Among those fired in early November included eight people, based in São Paulo, who moderated content on the platform to catch posts that broke its rules against incitement to violence and misinformation."
In a statement on Monday, SumOfUs called for "a rigorous investigation into yesterday's actions, including into the role of social media platforms in facilitating the attack on Brazilian democracy."

News
SUPPORT OUR WORK.
We are independent, non-profit, advertising-free and 100%
reader supported.