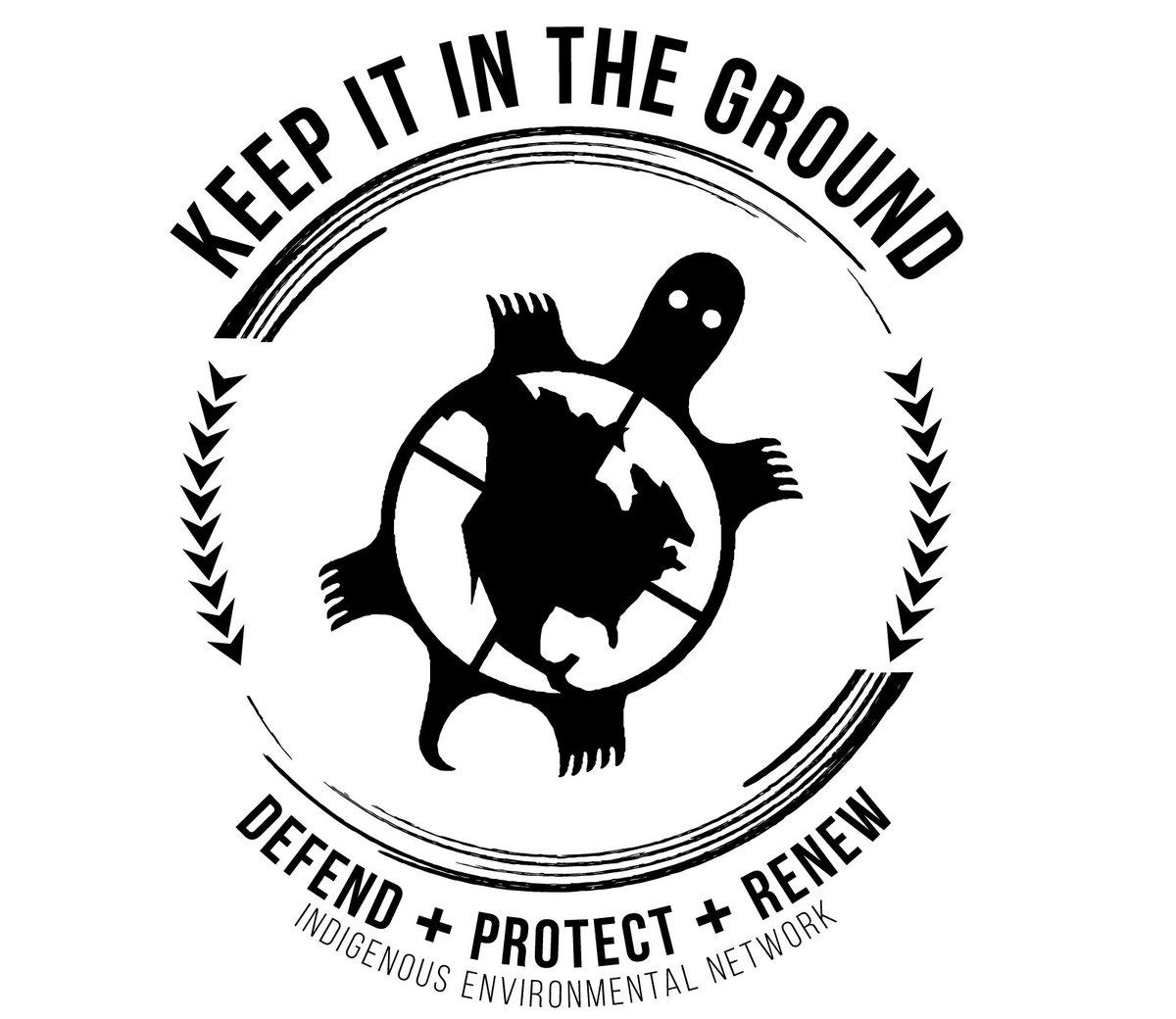 Water Protectors Deliver Donations to Morton County Officers
MANAND, ND
On Friday December 2nd at approximately 2pm CST Water Protectors from Oceti Sakowin camp will fulfill a donation list that the Morton County Sheriff's Department released on November 22, 2016.

The Oceti Sakowin headsman will join veterans, youth, and women leaders and stand with Leonard Crow Dog who will offer a prayer as Protectors deliver the supplies to the Sheriff's Department in Mandan, ND.

Water Protectors offer these donations to the Morton County officers in generosity and compassion, despite the aggression and hostility they have shown innocent unarmed Protectors of this camp.

The following is a join statement from the Indigenous Environmental Network and the Indigenous Peoples Power Project :

"North Dakota taxpayers have already bankrolled the Morton County Sheriff Department with approximately 10 million dollars for the suppression of peaceful water protectors. Despite this excessive financial support, Morton County officers are asking taxpayers to donate supplies.

The Oceti Sakowin camp is a prayer camp, and a resilient, self-sufficient community. The camp is full of abundance-- in spirit, in humanity, and in resources. Oceti Sakowin has enough to share. Generosity is an original teaching for the Lakota."

Established in 1990 within the United States, IEN was formed by grassroots Indigenous peoples and individuals to address environmental and economic justice issues (EJ). IEN's activities include building the capacity of Indigenous communities and tribal governments to develop mechanisms to protect our sacred sites, land, water, air, natural resources, health of both our people and all living things, and to build economically sustainable communities.
LATEST NEWS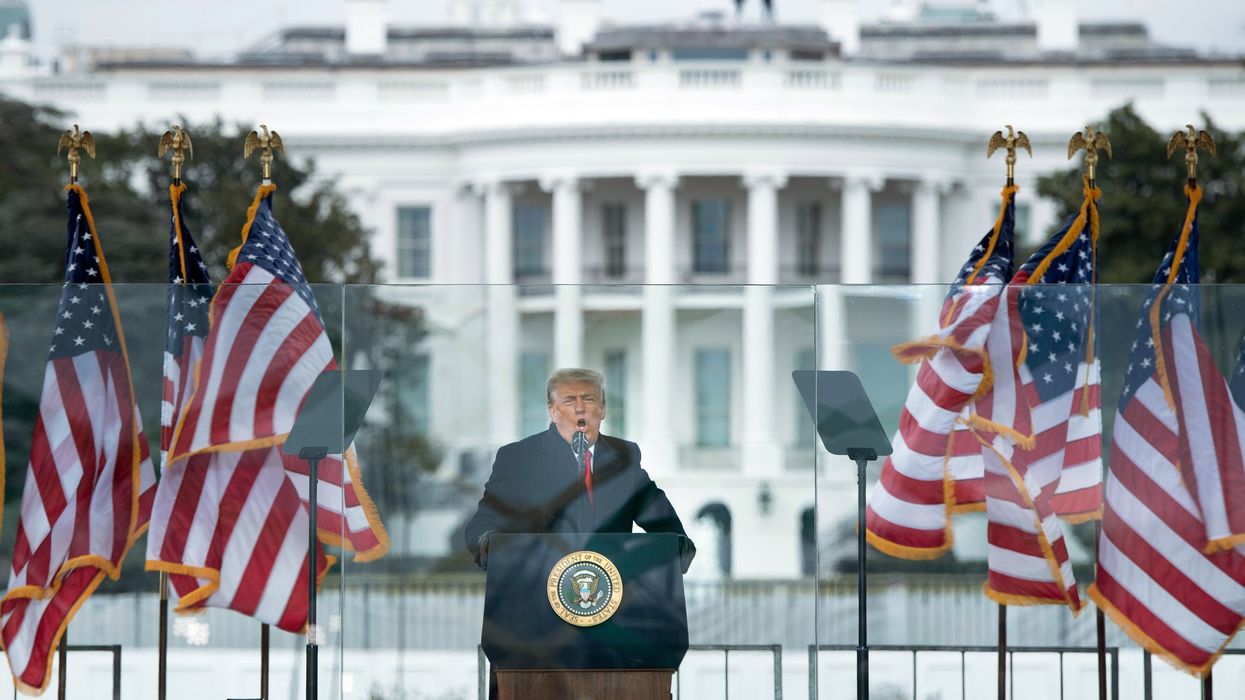 "Trump violated his oath of office and incited a violent insurrection that attacked the U.S. Capitol, threatened the assassination of the vice president and congressional leaders, and disrupted the peaceful transfer of power for the first time in our nation's history."
A progressive advocacy group on Friday filed a lawsuit on behalf of Michigan voters seeking to bar former U.S. President Donald Trump from the state's 2024 presidential ballot, arguing his role in inciting the deadly January 6, 2021 Capitol insurrection constitutionally bars him from holding public office.
Free Speech for People filed the suit, which contends that Trump—currently the frontrunner for the 2024 GOP nomination—is disqualified from holding public office under a constitutional provision known as the Insurrectionist Disqualification Clause.
As the group explains:
Enacted in the wake of the Civil War, Section 3 of the 14th Amendment disqualifies from public office any individual who has taken an oath to uphold the U.S. Constitution but then engages in insurrection or rebellion against the United States, or gives aid or comfort to its enemies. No prior criminal conviction is required. Trump's involvement in the violent attack on Congress to prevent the certification of election results, which resulted in the disruption of the peaceful transfer of power for the first time in our nation's history, disqualifies him from holding any future public office. State election officials do not need permission from Congress to enforce the Insurrectionist Disqualification Clause, just as they do not need congressional approval to enforce the U.S. Constitution in general.
"Donald Trump violated his oath of office and incited a violent insurrection that attacked the U.S. Capitol, threatened the assassination of the vice president and congressional leaders, and disrupted the peaceful transfer of power for the first time in our nation's history," Free Speech for People legal director Ron Fein said in a statement.
"Our predecessors understood that oath-breaking insurrectionists will do it again, and worse, if allowed back into power, so they enacted the Insurrectionist Disqualification Clause to protect the republic from people like Trump," Fein continued. "Trump is legally barred from the ballot and election officials must follow this constitutional mandate."
Mark Brewer, an attorney for Free Speech for People, said that "the United States Constitution makes Donald Trump ineligible to run for or serve in any public office in the country, let alone president."
"All Michigan voters, including the plaintiffs, have a well-established right to have only eligible candidates on the ballot" he added. "Since Secretary of State [Jocelyn] Benson has announced that Trump will be on the primary ballot unless a court orders otherwise, we are seeking a court order preventing Trump from being on the ballot."
Similar suits seeking to bar Trump from the 2024 ballot were filed earlier this month in Minnesota and Colorado.
Trump is also under federal indictment for his efforts to overturn his 2020 loss.
News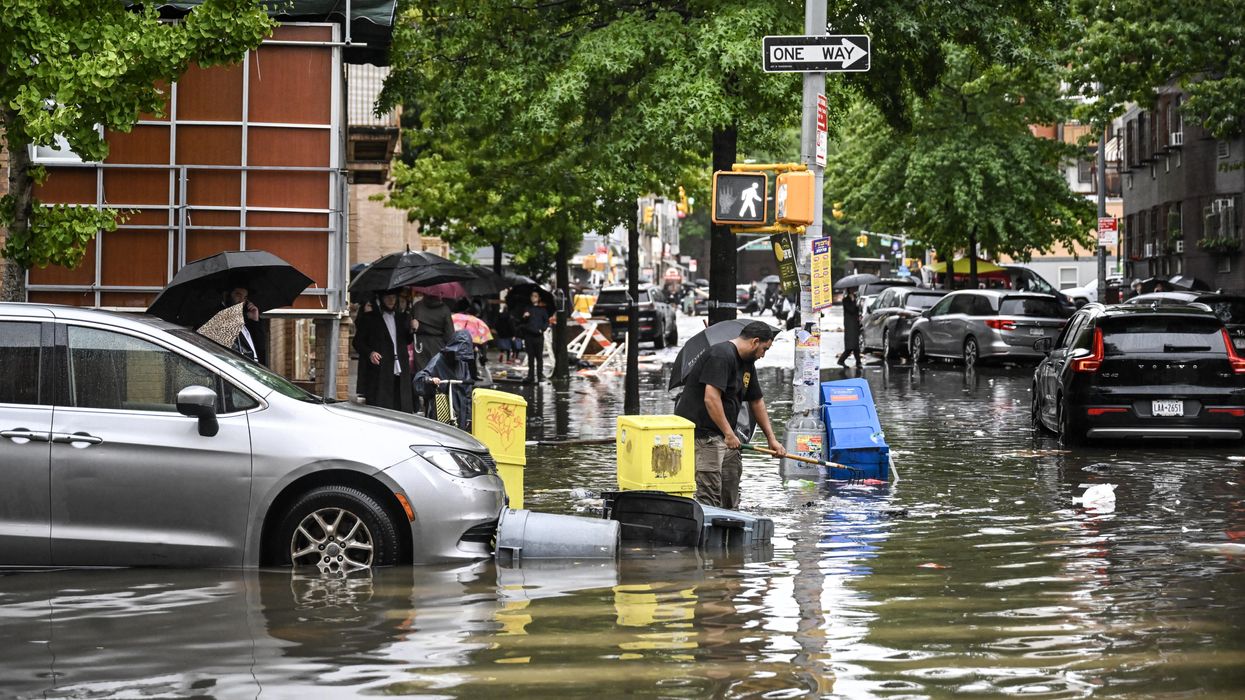 "One week ago, 75,000 people inundated New York City streets to demand the president end fossil fuels," said one campaigner. "Now, climate-fueled rains are submerging those same streets."
"This is the climate crisis," said youth-led grassroots organization Sunrise Movement on Friday as photos and videos of flooded streets and subway stations in the largest city in the United States went viral across social media.

The group shared a video of cars struggling to drive through water that was up to pedestrians' knees in Brooklyn, saying the image starkly illustrated the need to both prepare U.S. cities and infrastructure for fossil-fueled extreme weather events and to rapidly draw down planet-heating greenhouse gas emissions that have been linked to stronger hurricanes, rising sea levels, and other destructive changes.
"We need an all-out mobilization of our government and society to stop [the climate crisis] right now," said the group.
New York Gov. Kathy Hochul called the rainstorm that caused the flash flooding a "life-threatening rainfall event" and noted that there have been reports of some school buildings flooding, prompting administrators to move children to higher floors or close the buildings.

"No children are in danger as far as we know," said Hochul, adding that many New York City children use public transportation to get home from school. "We want to make sure we get the subways, the trains, our communication system, our transportation system working."
According to Richard Davis, president of Local 100 of the Transport Workers Union, some bus passengers on Friday were forced to stand on their seats as drivers navigated through high flood waters that seeped into buses.

Maintenance workers were using pumps to remove water from subway stations, and the Metropolitan Transportation Authority announced "extremely limited subway service," with many lines suspended or rerouted.
New York City Councilmember Chi Ossé criticized Mayor Eric Adams for failing to address the public until the crisis was well underway and said the flooding shows the city is "severely underprepared for the climate crisis."

Earlier this month Adams announced a new initiative aimed at mobilizing business owners to comply with Local Law 97, which will take effect in 2024 and would reduce carbon emissions from buildings.
According toGothamist, "environmental experts say the new plan will weaken the law's enforcement powers by giving qualified building owners an extra three years to meet carbon reduction deadlines."
Jean Su, energy justice director at the Center for Biological Diversity, took aim at the offshore drilling plan proposed by President Joe Biden on Friday over the objections of scientists and climate advocates. The five-year plan includes three new offshore gas leases in the Gulf of Mexico despite Biden's campaign promise to end offshore gas and oil drilling.
"We are in the climate emergency," said Su. "Yet the president is continuing to drill for oil and gas. He has to stop to give us a chance at a livable planet."

Earlier this month, noted Su, some of the same streets that were inundated with rainwater on Friday had been filled with tens of thousands of people demanding that Biden declare a climate emergency and take decisive action to speed the transition toward renewable energy.
"A week ago, we were hitting the streets of New York for Climate Week NYC," said grassroots group Rising Tide North America. "We shut down Citibank's headquarters and blockaded the New York Federal Reserve."
"[The New York Police Department] arrested lots of our friends," the group added. "Maybe they should have been arresting those bankers and bureaucrats who are responsible for this disaster."
News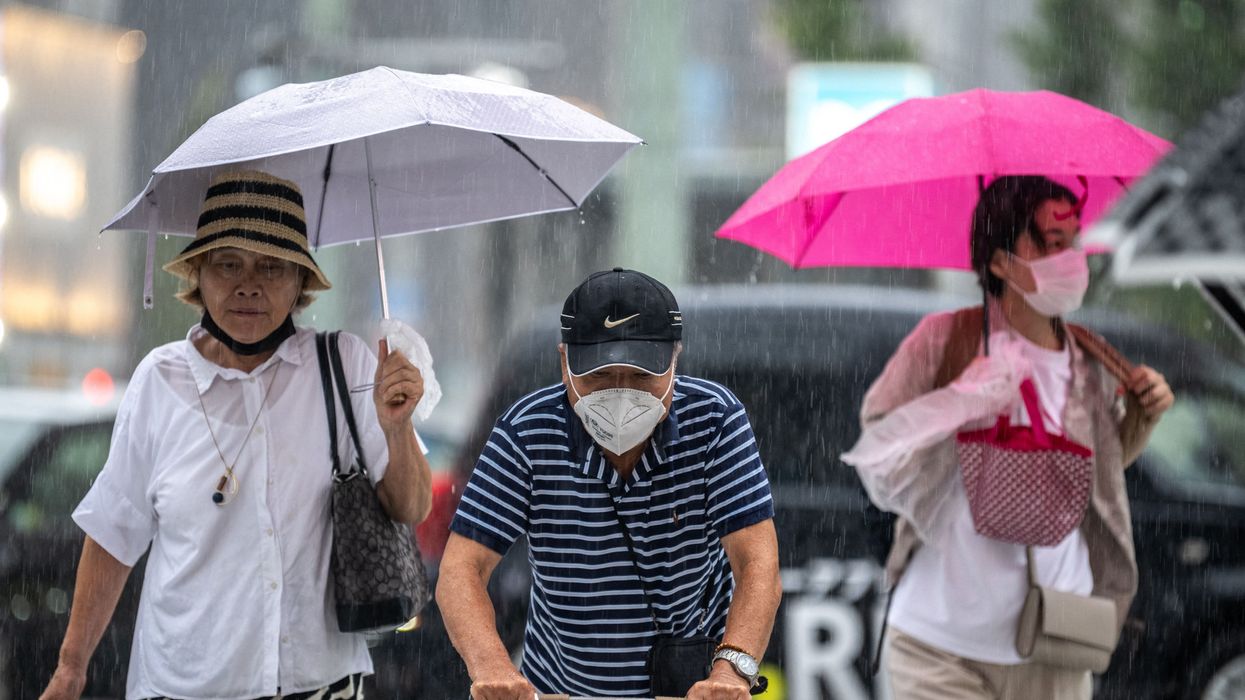 "If the issue of 'plastic air pollution' is not addressed proactively, climate change and ecological risks may become a reality, causing irreversible and serious environmental damage in the future," the study's lead author warned.

They're in the world's water, air, food, and even in our blood—and now researchers in Japan have discovered microplastics in clouds, raising the specter of super-contaminating "plastic rainfall" and possibly affecting the Earth's climate.
Analyzing cloud water samples from high-altitude mountains in Japan including Mt. Fuji, researchers from Waseda University in Tokyo found nine different types of polymers and one type of rubber in the airborne microplastics (AMPs) they detected.
"Research shows that large amounts of microplastics are ingested or inhaled by humans and animals alike and have been detected in multiple organs such as lung, heart, blood, placenta, and feces," notes a summary of the study, which was originally published in the journal Environmental Chemistry Letters.
"Ten million tons of these plastic bits end up in the ocean, released with the ocean spray, and find their way into the atmosphere," the summary continues. "This implies that microplastics may have become an essential component of clouds, contaminating nearly everything we eat and drink via 'plastic rainfall.'"
Earlier this year, researchers from the Indian Institute of Technology, Patna discovered AMPs in the city of Patna's rainwater, with polyethylene, terephthalate, and polypropylene being the most common polymers found.
In the Japanese study, the researchers found that "the presence of hydrophilic (water-loving) polymers in the cloud water was abundant, suggesting that they were removed as 'cloud condensation nuclei.'"
"These findings confirm that AMPs play a key role in rapid cloud formation, which may eventually affect the overall climate," they added.
Accumulation of AMPs in the atmosphere—especially around the Earth's poles—could also upset the planet's ecological balance, with devastating effects on biodiversity.
"AMPs are degraded much faster in the upper atmosphere than on the ground due to strong ultraviolet radiation, and this degradation releases greenhouse gases and contributes to global warming," Waseda University professor Hiroshi Okochi, who led the study, said in a statement. "As a result, the findings of this study can be used to account for the effects of AMPs in future global warming projections."
"If the issue of 'plastic air pollution' is not addressed proactively, climate change and ecological risks may become a reality, causing irreversible and serious environmental damage in the future," Okochi added.
News
Independent, nonprofit journalism needs your help.
Please Pitch In
Today!