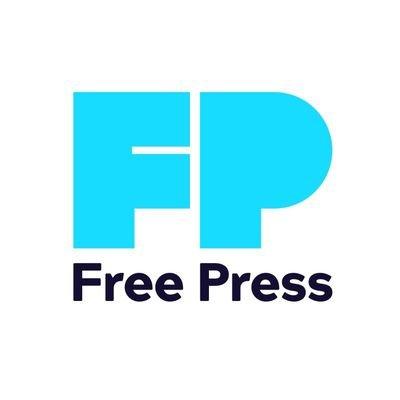 For Immediate Release
April, 04 2011, 04:41pm EDT
Contact:
  Jenn Ettinger, 202-265-1490 x 35
Appeals Court to Verizon and MetroPCS: Not So Fast
Free Press applauds decision rejecting first attempt to undo FCC's Net Neutrality rules
WASHINGTON
On Monday, the U.S. Court of Appeals for the D.C. Circuit dismissed challenges by Verizon and MetroPCS to the Net Neutrality rules adopted by the Federal Communications Commission in December. In their challenges, Verizon and MetroPCS had argued that the FCC lacked authority to adopt the rules. The Court of Appeals held that Verizon and MetroPCS failed to abide by basic procedural rules and filed their court documents prematurely.
Free Press Policy Counsel Aparna Sridhar made the following statement:
"We are pleased that the D.C. Circuit rejected this attempt by Verizon and MetroPCS to circumvent basic rules on challenging FCC decisions. We're gratified that the Court ruled that even powerful companies like these cannot jump the line to have their arguments heard. We expect that Verizon and MetroPCS are not finished trying to undo the FCC's Net Neutrality policy, but we hope that this ruling sends a signal to those companies that their arguments will face close scrutiny, no matter how novel or clever they appear to be."
Free Press was created to give people a voice in the crucial decisions that shape our media. We believe that positive social change, racial justice and meaningful engagement in public life require equitable access to technology, diverse and independent ownership of media platforms, and journalism that holds leaders accountable and tells people what's actually happening in their communities.
(202) 265-1490
LATEST NEWS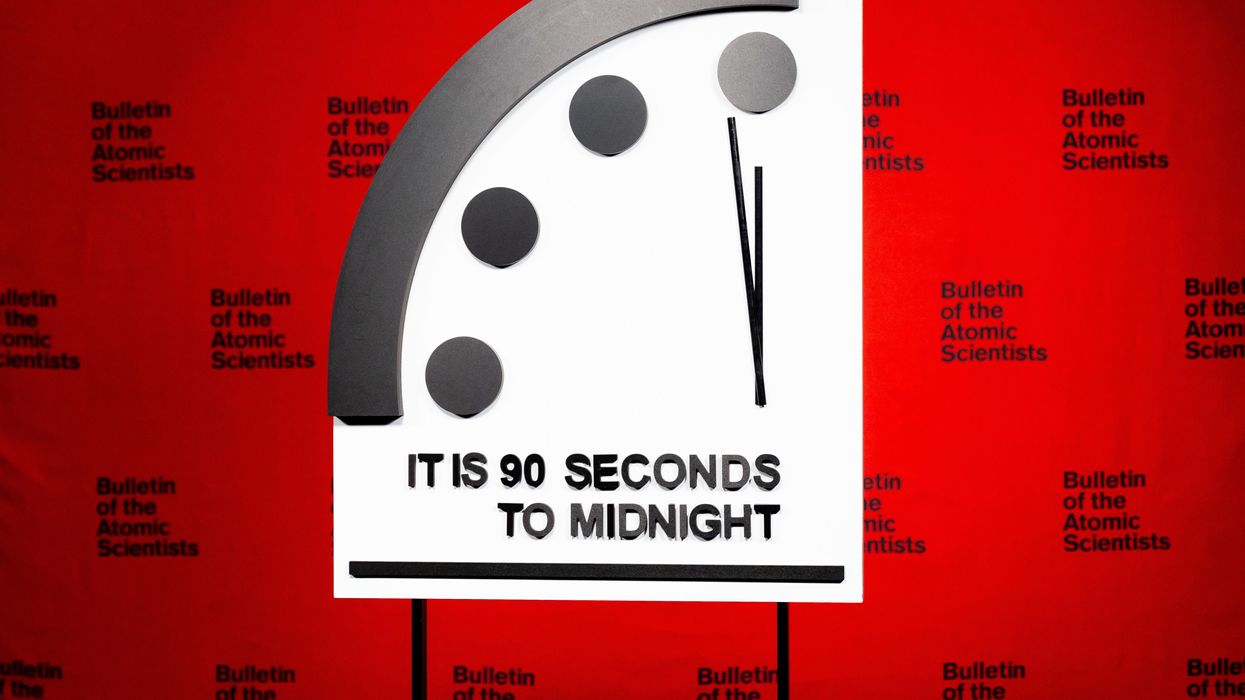 "The Doomsday Clock is sounding an alarm for the whole of humanity," said the Elders chair. "We are on the brink of a precipice. But our leaders are not acting at sufficient speed or scale to secure a peaceful and liveable planet."
"We are living in a time of unprecedented danger, and the Doomsday Clock time reflects that reality."
That's what Bulletin of the Atomic Scientists president and CEO Rachel Bronson said in a statement Tuesday about the historic symbol being set at 90 seconds to midnight, or global catastrophe, after three years at 100 seconds to midnight.

As the bulletin's annual statement explains, the clock—created in 1947—has reached its current position due to "an exceedingly dangerous nuclear situation," largely from Russia's war on Ukraine; inadequate global action to tackle the climate emergency; a "daunting array" of biological threats, exemplified by the Covid-19 pandemic; and "disruptive" technologies enabling the spread of disinformation.
"90 seconds to midnight is the closest the clock has ever been set to midnight, and it's a decision our experts do not take lightly," Bronson noted. "The U.S. government, its NATO allies, and Ukraine have a multitude of channels for dialogue; we urge leaders to explore all of them to their fullest ability to turn back the clock."
Watch the full announcement:

While the nearly yearlong Russian invasion—with fighting over a nuclear power plant and thinly veiled threats of using weapons of mass destruction—is a primary reason humanity is now closer than ever to apocalypse, experts from across the globe emphasized that it's far from the only threat.

The Elders chair Mary Robinson, a former president of Ireland and U.N. High Commissioner for Human Rights, stressed that "the Doomsday Clock is sounding an alarm for the whole of humanity. We are on the brink of a precipice. But our leaders are not acting at sufficient speed or scale to secure a peaceful and liveable planet."
"From cutting carbon emissions to strengthening arms control treaties and investing in pandemic preparedness, we know what needs to be done," she said. "The science is clear, but the political will is lacking. This must change in 2023 if we are to avert catastrophe. We are facing multiple, existential crises. Leaders need a crisis mindset."
News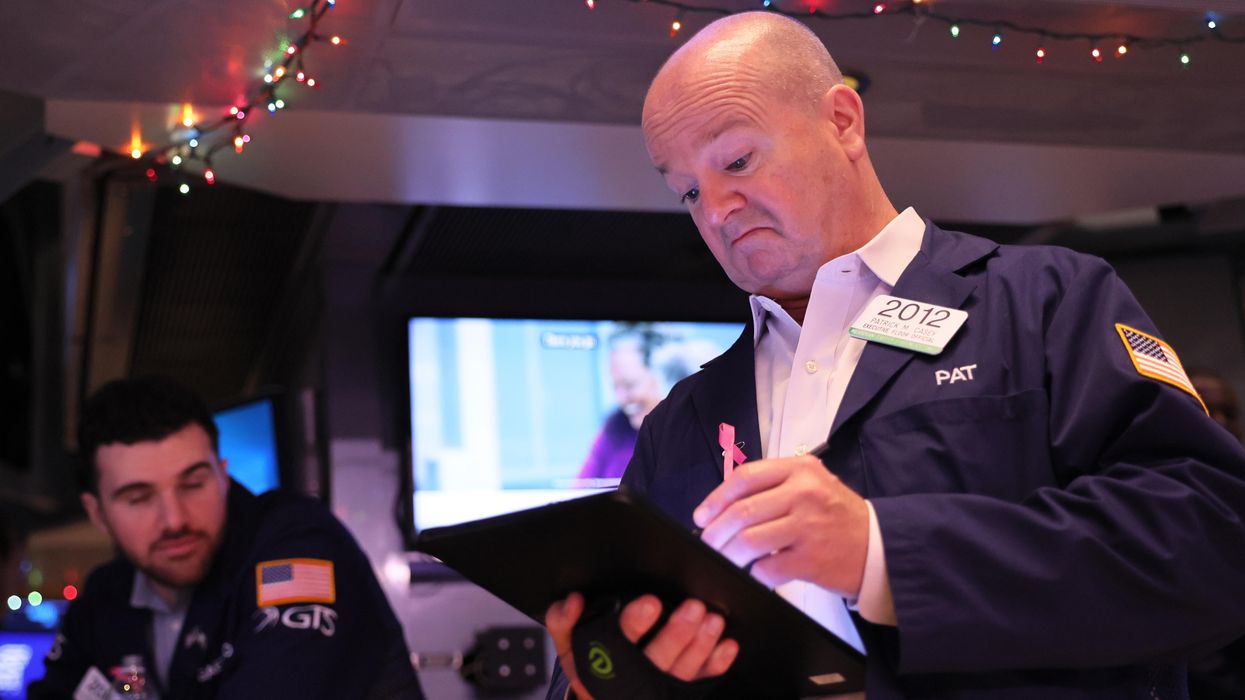 One pro-worker coalition called Amazon's recent job cuts "sacrificial symbols for Wall Street."
Amazon, Microsoft, Google, and other major tech companies have moved in recent days to lay off tens of thousands of employees, slashing jobs across the board amid mounting fears of a Fed-induced recession.
But the sweeping job cuts—more than 18,000 at Amazon, 10,000 at Microsoft, and 12,000 at Google—were apparently not enough to satisfy ultra-rich investors, some of whom have taken large stakes in tech companies with the intention of forcing layoffs and other cost-cutting as a way of boosting profits.
"The decision to cut 12,000 jobs is a step in the right direction, but it does not even reverse the very strong headcount growth of 2022," billionaire hedge fund manager Christopher Hohn wrote in a January 20 letter to Google CEO Sundar Pichai.
"I believe that management should aim to reduce headcount to around 150,000," Hohn added, urging the tech behemoth to slash tens of thousands of additional jobs.
Elliott Management, a large U.S. investment firm, recently opened a multibillion-dollar position in the software giant Salesforce, which announced earlier this month that it will be cutting roughly 10% of its workforce—around 8,000 jobs.
Bloombergreported Monday that Salesforce "will probably be urged by activist investors" such as Elliott "to cut more jobs, make changes to the board, and spin off big acquisitions in search of greater profit."
"Investors greeted the news Sunday that Elliott had taken a multibillion-dollar stake by sending shares up 3.1% Monday to close at $155.87—the highest price since the company announced co-Chief Executive Officer Bret Taylor's departure on November 30," Bloomberg added.
The shares of other tech companies staged similar rallies in the wake of layoff announcements. The music streaming company Spotify announced Monday that it is cutting 6% of its global workforce—and the firm's stock surged as a result.
Facebook parent company Meta and Google parent company Alphabet also saw their stocks rise following their layoff announcements, which were met with outrage by employees and labor organizations.
"In one email, Alphabet executives took away the livelihoods of 12,000 of our coworkers," the Alphabet Workers Union tweeted Monday. "They are now being forced to find jobs along with the 200,000 other tech workers laid off in the last 14 months."
Some Google employees didn't realize they were laid off until they arrived at the office and found that their access badges were deactivated.

The Athena Coalition, an alliance of local and national groups representing U.S. workers, called Amazon's job cuts and the company's decision to shut down its AmazonSmile charity donation program "sacrificial symbols for Wall Street, exposing again the world's second-wealthiest company's indifference to workers and all people."
\u201cAmazon layoffs, the zombie facilities they've built and promised to fill with jobs that never came, its closing of AmazonSmile charity donations are all sacrificial symbols for Wall Street, exposing again the world's 2nd wealthiest company's indifference to workers and all people\u201d

— Athena Coalition (@Athena Coalition) 1674235577
On top of the tech layoffs, the online furniture retailer Wayfair said last week that it plans to slash 1,750 jobs, news that sent the company's share price more than 20% higher. Days later, JPMorgan analysts upgraded the stock, sparking another rally.
"Wall Street loves layoffs," Sarah Anderson, director of the Global Economy Project at the Institute for Policy Studies, tweeted Monday.
Whether the spate of Big Tech layoffs signals more pain to come for the broader U.S. economy or is largely the product of industry-specific challenges remains to be seen, but the job cuts have heightened anxiety about the labor market as a whole as the Federal Reserve continues to raise interest rates, explicitly targeting workers and their wages.
Though the U.S. unemployment rate remains at historically low levels, hiring has slowed in recent months and wage growth has cooled substantially, intensifying calls for the Fed to stop raising rates.
"Awful to see these mass layoffs happening—and to realize it's a deliberate political choice by the Fed to provoke a recession, for political and cultural reasons," progressive strategist Robert Cruickshank wrote last week. "These layoffs didn't have to happen, and people should be furious at the federal government for not stopping it."
News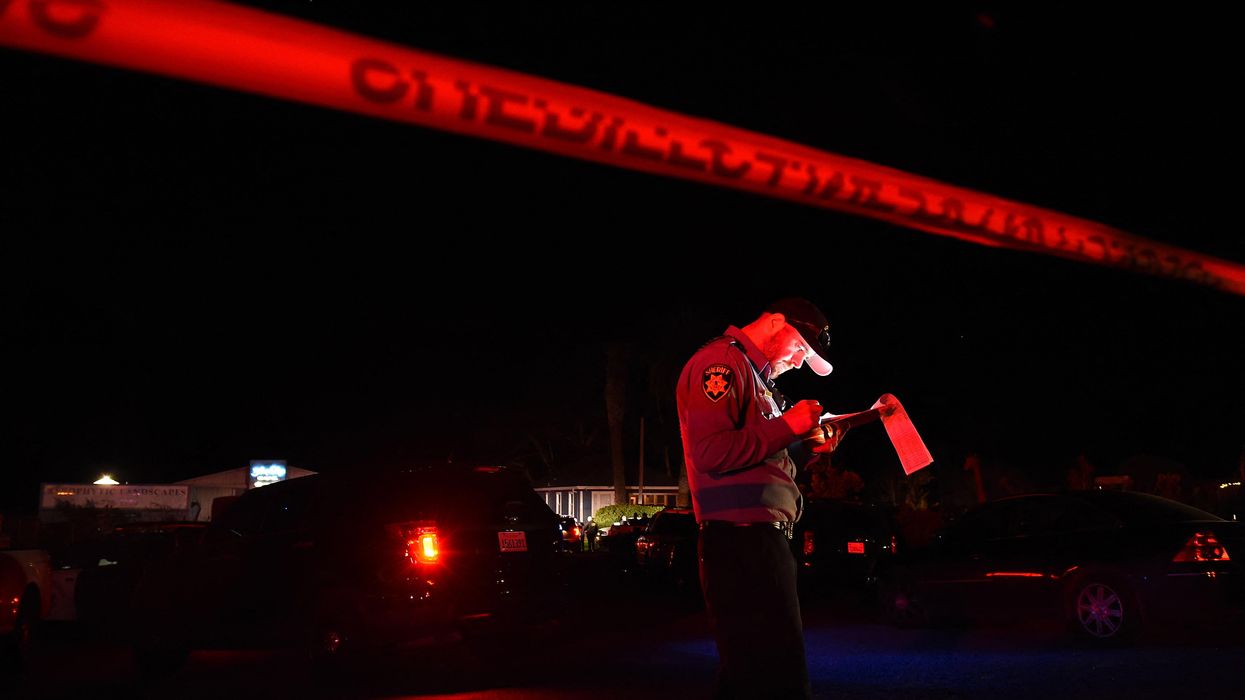 "It is far past time to reenact an assault weapons ban and get these weapons of war out of our communities."
A gunman killed at least seven people in the small California city of Half Moon Bay on Monday, the second mass shooting in the state in three days and one of nearly 40 that have occurred since the start of the new year—a rolling epidemic of violence that Congress has repeatedly met with inaction or inadequate compromises with gun lobby-backed Republicans.
The Associated Pressreported that police "arrested a suspect in Monday's shootings, 67-year-old Chunli Zhao, after they found him in his car in the parking lot of a sheriff's substation." Officers found a semi-automatic handgun in the suspect's vehicle.
"Four people were found dead and a fifth injured from gunshot wounds at a farm, and officers found three other people killed at another location several miles away," AP noted. "Officials believe Zhao is a worker at one of the facilities and that the victims were workers as well."
The deadly shootings at two separate locations on Monday came after a gunman massacred 11 people in Monterey Park, California on Saturday. Investigators reportedly collected more than 40 bullet casings at the dance studio where the mass shooting took place. The gunman, 72-year-old Huu Can Tran—who took his own life—had previously been arrested for unlawful possession of a firearm.
Police said the gunman used a semi-automatic pistol with an "extended large-capacity magazine."
"It's not clear how the shooter obtained the gun, which was a Cobray M11 9mm semi-automatic weapon compatible with 30-round magazines," Vox's Nicole Narea wrote Monday. "It's also not clear whether the shooter legally obtained a second weapon recovered from inside his van—a handgun that he used to fatally shoot himself. The second weapon can be bought in California; the first has been banned in the state for more than three decades.
"That the semi-automatic weapon is currently illegal in the state makes California unusual; such weapons can be legally purchased in the majority of the U.S.," Narea observed. "And that's led California politicians to call not just for stronger laws in the state, but across the U.S."
The latest string of mass shootings sparked an all-too-familiar outpouring of grief and anger, the latter directed at lawmakers who refuse to support basic and popular gun-safety measures, prioritizing the interests of profit-seeking gun manufacturers and lobbying groups that help bankroll their political campaigns.
"Every time you vote for a lawmaker who opposes gun safety, you're voting for policies that make it more likely your loved one will be slaughtered," Shannon Watts, founder of the gun control advocacy group Moms Demand Action, said late Monday, pointing to other recent shootings in Des Moines, Iowa and Baton Rouge, Louisiana.
"Every time you vote for a lawmaker who opposes gun safety, you're voting for policies that make it more likely your loved one will be slaughtered."
According to the Gun Violence Archive, 39 mass shootings have taken place across the United States this month alone, leaving 70 dead and dozens more injured.
"What kind of country are we going to be?" Rep. Jamie Raskin (D-Md.), the top Democrat on the House Oversight Committee, asked late Monday. "This is a national emergency and Congress must act this week."
But with Republicans in control of the House and the Senate closely divided, any substantial legislative action on gun violence is unlikely.
Last year, in the wake of a massacre at an elementary school in Uvalde, Texas, President Joe Biden signed into law a bipartisan measure that includes expanded background checks and incentives for states to enact red flag laws. Gun control advocates slammed the bill as "crumbs" and demanded much more—from universal background checks to a ban on assault weapons.
On Monday, a group of Democratic lawmakers introduced legislation that would "ban the sale, transfer, manufacture, and importation of military-style assault weapons and high-capacity magazines and other high-capacity ammunition feeding devices."
"It is far past time to reenact an assault weapons ban and get these weapons of war out of our communities," Rep. David Cicilline (D-R.I.) said in a statement. "We passed the assault weapons ban in the House last year with bipartisan support, which was then blocked by Senate Republicans. We need to come together to enact this commonsense, effective, and proven policy to reduce gun violence and save lives."
News
SUPPORT OUR WORK.
We are independent, non-profit, advertising-free and 100%
reader supported.