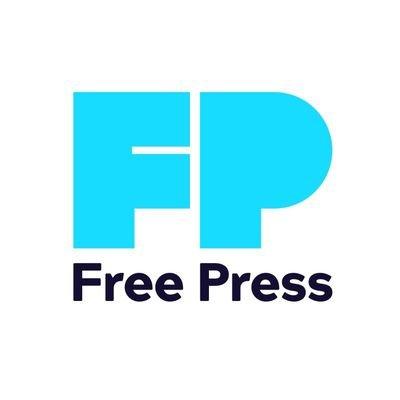 For Immediate Release
Contact:
Timothy Karr, 201-533-8838
National Momentum for July 12 Day of Action Grows as Net Neutrality Comments Are Breaking All Records
With more than 5.6 million public comments already in the docket, this FCC proceeding reflects recent polling that shows strong national support for Title II protections
WASHINGTON
In less than 24 hours, a diverse coalition of Net Neutrality supporters will launch a nationwide "Day of Action" to mobilize people to demonstrate their support for the open-internet protections the Trump administration is trying to overturn.
The Federal Communications Commission docket for public comments on the existing Net Neutrality rules has already surpassed all records, with more than 5.6 million comments from individuals, organizations, companies and other interested parties -- and many more to come as a result of Wednesday's day of action.
The previous record for public involvement in an agency proceeding was set during the last Net Neutrality rulemaking, which culminated in the 2015 ruling to reclassify internet-access providers as common carriers under Title II of the Communications Act. That decision followed a lengthy public-comment period in which 4 million people contacted the FCC, with the vast majority urging the agency to pass strong Net Neutrality rules.
Earlier this year, President Trump's FCC chairman, Ajit Pai, launched a new rulemaking process to undermine the essential open-internet protections his predecessor established. The initial comment period in this proceeding ends on July 17, but people can continue to submit replies and send input to the FCC up until the agency schedules a vote, expected later this year. A large majority of the comments submitted in the current proceeding support preserving the Title II rules.
This is in keeping with recent public polling on the issue, which shows a strong majority of people support Net Neutrality protections. On Monday, Civis Analytics released the results of a nationwide poll that showed Americans of all political parties (73 percent of Republicans, 80 percent of Democrats and 76 percent of independents) overwhelmingly value the principles of Net Neutrality and want to maintain the existing open-internet rules. The results of the poll are available here (PDF).
So far more than 70,000 websites, online services and internet users are participating in the day of action, including companies like Airbnb, Amazon, Etsy, Facebook, Google, Kickstarter, Mozilla, Netflix, OKCupid, reddit, Spotify and Twitter.
The day of action, led by Free Press Action Fund, Fight for the Future and Demand Progress, will focus on mass participation as public-interest groups across the country activate their members and major web platforms provide visitors with tools to mobilize locally, contact Congress and submit more pro-Net Neutrality comments to the FCC.
Free Press Action Fund Campaign Director Candace Clement made the following statement:
"The existing Net Neutrality protections put internet users in the driver's seat and keep big cable and phone companies from controlling what you see and do online. That's why millions of people support Title II: It prevents these companies from charging us pricey tolls to access the online content we want -- and from throttling, blocking or discriminating against the apps, websites and services of our choosing.
"If there's one thing we've learned from this FCC, it's that Chairman Ajit Pai has consistently voted against pro-internet user, pro-competition positions in favor of handing control of the network to a small number of powerful companies. As the polling shows, people of all political stripes understand that corporations like AT&T, Comcast and Verizon should not be allowed to control the internet.
"At its core Net Neutrality is about preserving everyone's free-speech rights online. That's why we're rolling up our sleeves and taking action on July 12 -- to let the world know that you can't have an open and inclusive internet without real Net Neutrality protections."
Day-of-action organizers have created a suite of action tools to ensure that decision-makers hear the voices of real people, and not just those of industry lobbyists.
Free Press was created to give people a voice in the crucial decisions that shape our media. We believe that positive social change, racial justice and meaningful engagement in public life require equitable access to technology, diverse and independent ownership of media platforms, and journalism that holds leaders accountable and tells people what's actually happening in their communities.
(202) 265-1490
LATEST NEWS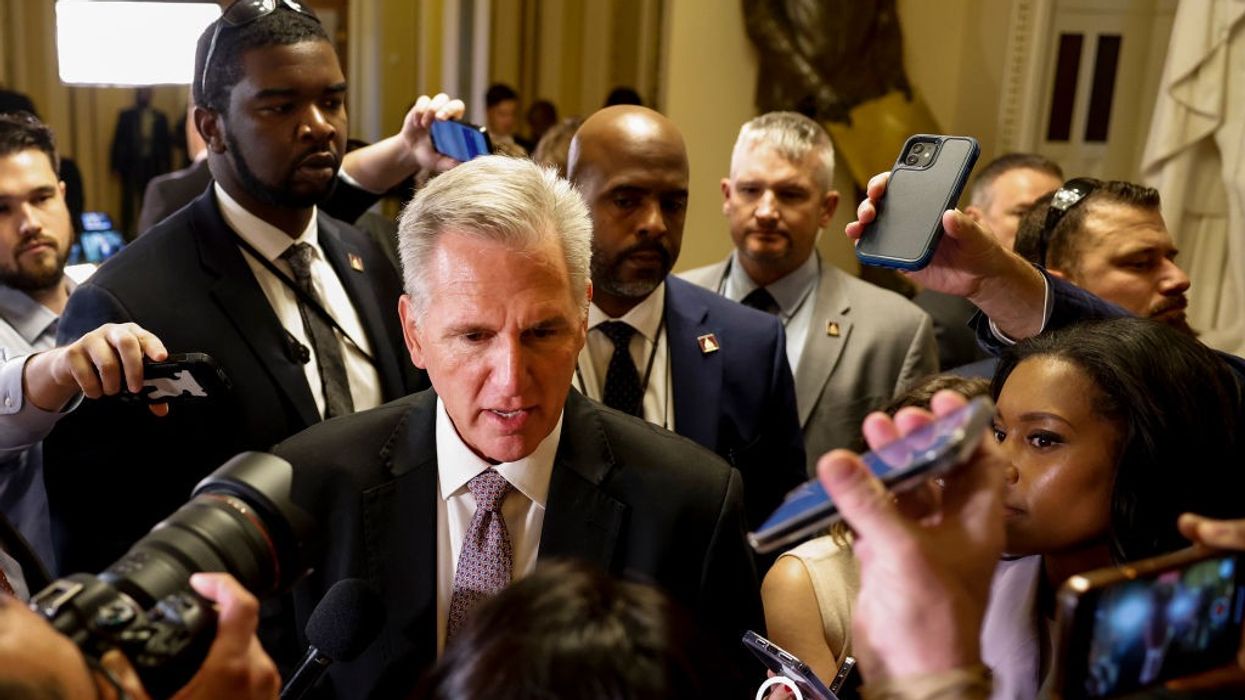 "Speaker McCarthy is wasting precious time catering to the hard, hard MAGA right," said Senate Majority Leader Chuck Schumer.
"The House Republicans are a total shit show."
So said Congressman Robert Garcia (D-Calif.) Thursday afternoon, just over a week away from a potential U.S. government shutdown, as the fractured House Republican Conference once again proved incapable of passing anything resembling an appropriation.
After far-right Republicans blocked a defense spending bill for the second time this week, House Speaker Kevin McCarthy (R-Calif.) opted to send lawmakers home with the warning that they may be called back for votes on Friday or over the weekend.
So far, the House has passed only one of a dozen appropriations bills for fiscal year 2024, which begins October 1. The defense bill—which was also opposed by all Democrats due to spending levels and other provisions—would have made it two.

The latest failure of the Pentagon funding measure, described by some as " embarrassing" for the embattled speaker, comes after the House GOP kicked off the week with a continuing resolution (CR) to prevent a shutdown for 30 days that was "doomed to fail," not only due to MAGA Republicans but also because it would have imposed spending cuts that conflict with the Fiscal Responsibility Act, the debt ceiling deal McCarthy struck with President Joe Biden earlier this year.
As of late Wednesday, House GOP leadership reportedly planned to pass the defense bill then move to a new CR on Saturday. Now, according to multiple journalists on Capitol Hill, the plan is spend next week trying to pass the remaining FY24 appropriations bills—bills that, as CNN reporter Melanie Zanona highlighted, are dead on arrival in the Democrat-controlled Senate.
In other words, as Punchbowl News' Jake Sherman noted, the House GOP is adopting the strategy of Rep. Matt Gaetz (R-Fla.)—one of the far-right lawmakers who in January forced 15 rounds of voting for McCarthy to become speaker. McCarthy secured the post by making concessions to Gaetz and others, including a rule change that allows a single member to initiate a vote to oust the speaker.
"An ominous case of déjà vu is playing out this week in the House of Representatives: A national crisis is around the corner, the solution demands bipartisanship, but Speaker McCarthy is wasting precious time catering to the hard, hard MAGA right," Senate Majority Leader Chuck Schumer (D-N.Y.) said Thursday, recalling when the GOP almost forced an economically catastrophic debt default earlier this year.
"Instead of decreasing the chances of a shutdown, Speaker McCarthy is actually increasing it by wasting time on extremist proposals that everyone knows he knows cannot become law," Schumer charged. "If the speaker continues down on the path he's on, the odds of a shutdown sadly go up, and Americans will know that the responsibility of a shutdown will be on the Republicans' hands."
Schumer—who on Thursday evening took a procedural step toward passing a CR next week—urged the House to focus on funding bills that can pass with bipartisan support, a demand echoed by 144 House Democrats in a Thursday letter to McCarthy, Minority Leader Hakeem Jeffries (D-N.Y.), and appropriations panel leaders.
"Bogging down the appropriations process with controversial policy debates is contributing to another damaging political impasse," the Democrats wrote. "Given our country's many ongoing challenges and urgent needs, the House of Representatives must work cooperatively to complete the appropriations process in a timely manner. Clean funding bills—free of contentious poison pill riders—represent the best path forward as we work to fulfill our duty to the American people to keep the federal government running."
That followed a Wednesday letter in which 92 members of the Congressional Progressive Caucus (CPC) told McCarthy that "we stand ready to support a bipartisan funding vehicle free of poison pill policy riders that is consistent with the agreement you struck with President Biden and which was ratified by bipartisan majorities in both the House and Senate."
"Republicans are deliberately forcing a government shutdown because they know that we the people won't stand for their cruel, pro-hunger, pro-eviction, anti-parent, anti-senior, anti-worker, anti-veteran plot to please their cable news culture warriors or pay for handouts to their billionaire friends," Rep. Summer Lee (D-Pa.) said Wednesday during a CPC press conference. "Republicans know the American people see right through their... bullshit."
News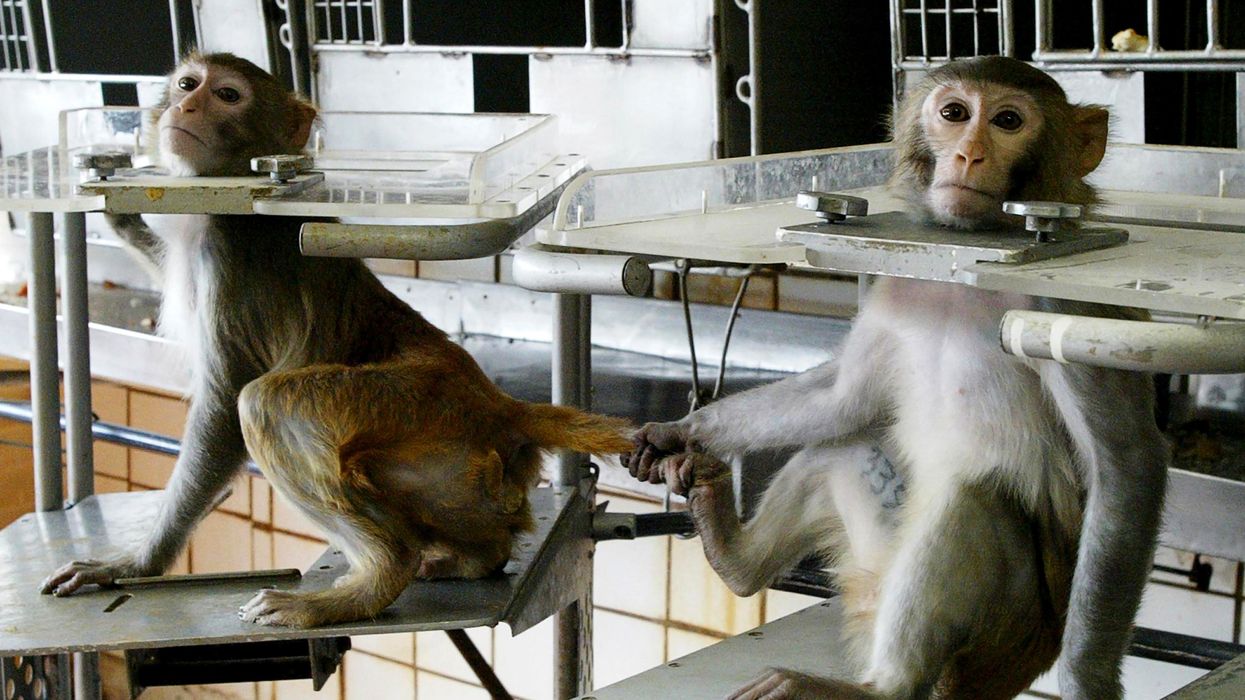 "It seems obvious to everyone but Elon Musk that Neuralink's device is unsafe," said one critic. "Now he is deliberately misleading investors and the public by outright lying about the company's monkey experiments."
After obtaining records showing a dozen monkeys were euthanized in "gruesome" trials, a national physicians group on Wednesday asked the U.S. Securities and Exchange Commission to investigate claims made by Elon Musk, owner of the biotech firm Neuralink, about the company's experimental brain implants.
Physicians Committee for Responsible Medicine (PCRM) requested an SEC probe into possible securities fraud committed by Musk when he claimed that "no monkey has died as a result of a Neuralink implant" during testing of the company's implantable brain-computer interfaces (BCI), and that the animals who died were all already terminally ill when chosen for experiments.
However, records obtained by PCRM and WIRED revealed that 12 previously healthy Rhesus macaques were euthanized by Neuralink due to problems with the company's implant. Health records offer no evidence that the 12 monkeys were terminally ill, as Musk claimed. Rhesus macaques commonly live around 20 years in captivity, with some reaching the age of 40. The average age of the 12 monkeys who died during Neuralink experiments was 7.25 years.

"It seems obvious to everyone but Elon Musk that Neuralink's device is unsafe and dangerous," PCRM research and advocacy director Ryan Merkley said in a statement. "Now he is deliberately misleading investors and the public by outright lying about the company's monkey experiments."
Veterinary records paint what WIREDcalled a "gruesome portrayal" of suffering endured by monkeys during Neuralink trials.
PCRM recounted the story of "Animal 15," a 6-year-old female Rhesus macaque assigned to Neuralink trials at the California National Primate Research Center (CNPRC) at the University of California, Davis in September 2017. The following spring, she began "task training," during which the animal is confined in a restraint device. She did not take well to the training and refused to eat. Then she and another monkey escaped from their cages.
On December 17, 2018, "Neuralink staff drilled holes into Animal 15's skull, removed part of her skull and skin to expose her brain, and implanted two electrodes, one in each hemisphere of her brain. The surgery lasted five hours."
According to research records, Animal 15 developed a host of medical problems, including excessive itching, bloody discharge, and loss of balance. She was repeatedly observed pulling on the port connector in her skull and was seen pressing her head against the floor, a possible sign of pain or neurological impairment.
On Christmas 2018, Animal 15 was seen "pulling and picking at the incision sites." Both of her eyes were swollen half-shut. By March, large quantities of discharge were observed coming from Animal 15's head; lab tests showed multiple bacterial infections on her implants. Her health declined until she was euthanized on March 21, 2019.
"A necropsy found that the Neuralink implants left parts of Animal 15's brain 'focally tattered,' that 'remnant electrode threads' were found in her brain, and there were indications of hemorrhaging," PCRM said.
In the case of "Animal 22," a monkey euthanized in March 2020, a necropsy report states that "the failure of this implant can be considered purely mechanical and not exacerbated by infection," an apparently direct contradiction of Musk's claim that no animals died from Neuralink implants.
A former Neuralink employee, who did not want to be named for fear of retaliation, told WIRED that Musk's claim is "ridiculous" and "straight fabrication."
A doctoral candidate currently researching at CNPRC—who also requested anonymity for similar reasons—told the outlet that "these are pretty young monkeys."
"It's hard to imagine these monkeys, who were not adults, were terminal for some reason," the researcher added.
As WIRED reported Wednesday:
If the SEC does investigate Musk's comments, it would mark at least the third federal probe linked to Neuralink's animal testing. In December 2022, Reutersreported that the U.S. Department of Agriculture's Office of Inspector General had launched a probe into Neuralink's treatment of some animal test subjects. In February 2023, the U.S. Department of Transportation opened an investigation into Neuralink over allegations of unsafe transport of antibiotic-resistant pathogens.

These investigations followed the U.S. Food and Drug Administration initially rejecting Neuralink's application, in early 2022, for approval to conduct in-human clinical trials. According toReuters, the agency's major concerns involved the device's lithium battery, as well as the possibility that the implant's wires might migrate to other parts of the brain.
Despite this, the FDA in May gave Neuralink the green light to begin human trials. On Wednesday, the company announced it would start recruiting adults with quadriplegia due to vertical spinal cord injury or amyotrophic lateral sclerosis—ALS, or Lou Gehrig's disease—for trials.
Called the PRIME study, the trials will test Neuralink's ability to help people with paralysis control devices. The company said Wednesday that it aims to "grant people the ability to control a computer cursor or keyboard using their thoughts alone."
In 2018, the SEC charged Musk with securities fraud for a series of false and misleading posts on Twitter—which he later bought and rebranded as X—about potentially taking his electric car company Tesla private. In a settlement, Musk agreed to resign as Tesla's chairman and pay a $20 million penalty. The company was also hit with a $20 million fine.

News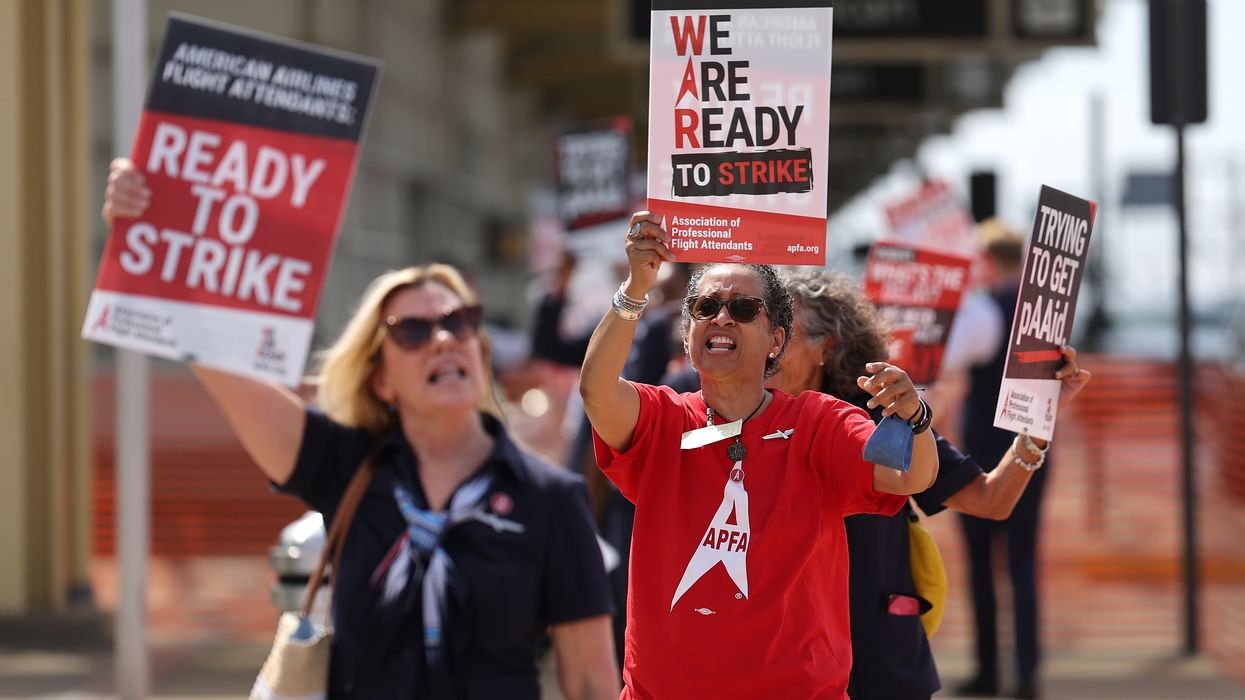 "We are not alone," said the Association of Professional Flight Attendants. "Our struggle is part of a larger struggle by working people standing up against corporate greed."

The nationwide U.S. strike wave that has seen hundreds of thousands of autoworkers, screenwriters, actors, hotel workers, baristas, and others walk off the job to win better wages and benefits could soon get even bigger, as tens of thousands of flight attendants and Kaiser Permanente employees prepare to take action amid stalled contract talks.
"We are not alone," the Association of Professional Flight Attendants (APFA), which represents more than 26,000 American Airlines flight attendants, told its members in an update on contract negotiations earlier this week. "Our struggle is part of a larger struggle by working people standing up against corporate greed. Autoworkers are on strike against the Big Three, as are actors and screenwriters."
Late last month, APFA members voted overwhelmingly to authorize a strike if management stands by a contract proposal that the union criticized as inadequate.
More than 6,500 Alaska Airlines flight attendants represented by the Association of Flight Attendants-CWA are also threatening walkouts as they push for substantial wage increases. The flight attendants have been working under the same contract since 2014.
Flight attendants with Southwest and United Airlines are also fighting for new contracts.

Meanwhile, the largest healthcare strike in U.S. history is looming as 85,000 Kaiser Permanente employees represented by the Coalition of Kaiser Permanente Unions demand a new contract that addresses understaffing and insufficient pay. Their current contract expires on September 30.
In recent weeks, Kaiser Permanente workers in Colorado, Oregon, California, and the Washington, D.C. area have voted to authorize strikes.
"We will take action if Kaiser Permanente does not come to the bargaining table to properly address our priorities—including staffing, patient care, and a consistent national wage increase to reward and retain our healthcare workers," the Office and Professional Employees International Union Local 2 said in a statement earlier this week after 98% of its members voted to authorize a strike.
Caroline Lucas, the executive director of the Coalition of Kaiser Permanente Unions, toldThe Washington Post that "we hope that there will be no work stoppage, that there will be no need to strike, and that we'll reach a resolution this week."
"But our workers are so burned out and so pushed to the brink that they're ready to walk off for up to two weeks if that's what it takes to get a respectful contract," Lucas added.
Management of Kaiser Permanente—which reported roughly $3.3 billion in net income during the first half of 2023—and union negotiators are currently holding a two-day national bargaining session.
More than 50,000 Las Vegas hotel workers could also soon be joining the wave of labor action, with the Culinary and Bartenders Unions set to hold a strike authorization vote on September 26.
"The current wave of strikes isn't bad for America. It's good for America."
More than 350,000 workers have gone on strike across the U.S. this year in pursuit of higher wages, improved benefits, and better working conditions that reflect the surging profits of their employers. Recent data from the U.S. Labor Department showed that 4.1 million days of work were lost nationwide last month due to strikes—the highest monthly total in more than two decades.
Last week, nearly 13,000 autoworkers walked out at three General Motors, Ford, and Stellantis facilities as the profitable companies refused to meet the United Auto Workers' demands, which include a 36% wage increase, an end to tiered compensation structures, and improved pension and healthcare benefits.

On Friday, the UAW is expected to announce strikes at additional locations as it ramps up pressure on the automakers, and the union's president has stressed that an all-out strike involving around 150,000 autoworkers remains an option.
With the UAW strike just beginning, it appears as if the monthslong writer and actor strike could be moving toward a conclusion.
CNBCreported that writers represented by the Writers Guild of America and Hollywood producers are "near an agreement" following a bargaining session on Wednesday.
"If a deal is not reached," the outlet noted, "the strike could last through the end of the year."
In a column for The Guardian earlier this week, former U.S. Labor Secretary Robert Reich argued that "the current wave of strikes isn't bad for America. It's good for America."

"American workers still have little to no countervailing power relative to large American corporations. Unionized workers now comprise only 6% of the private-sector workforce—down from over a third in the 1960s," Reich wrote. "Which is why the activism of the UAW, the Writers Guild, SAG-AFTRA, the Teamsters, flight attendants, Amazon warehouse workers, and Starbucks workers is so important."
News
Independent, nonprofit journalism needs your help.
Please Pitch In
Today!