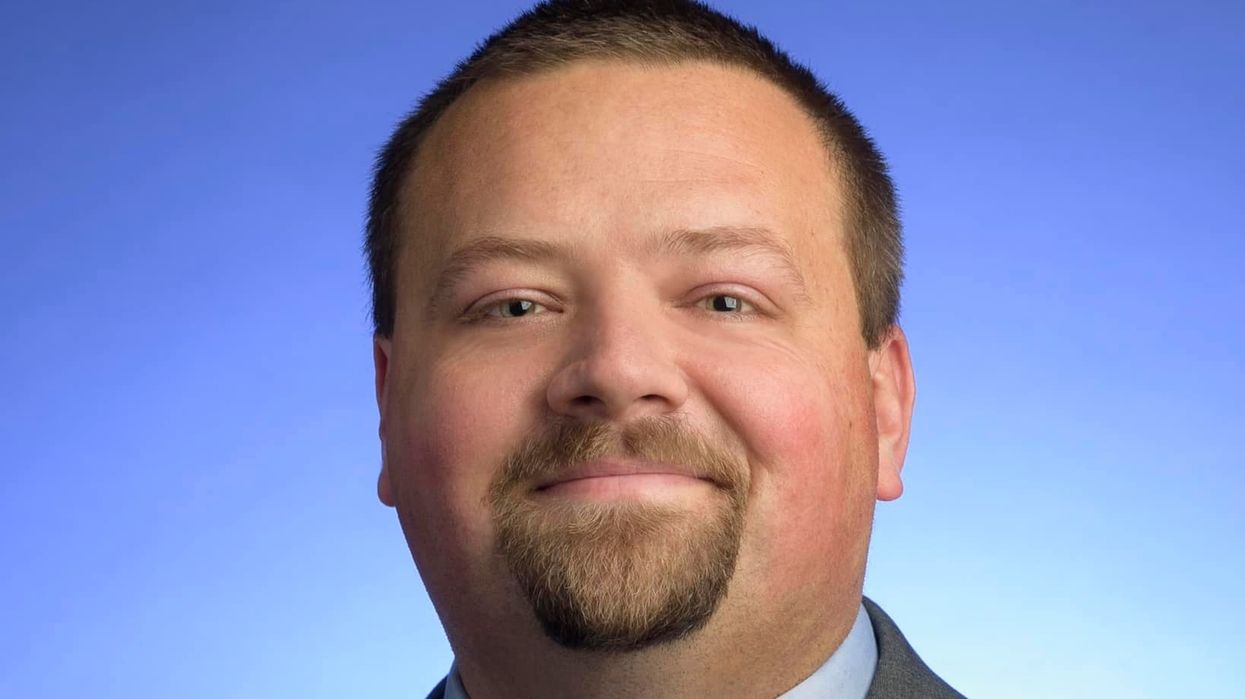 "He needed to be expelled," said one critic.
Tennessee Rep. Scotty Campbell, the vice chair of the state House Republican Caucus and a leader behind the effort last month to expel three Democrats who joined a gun control protest, resigned on Thursday weeks after a state House investigation found that he had sexually harassed at least one intern.
Campbell's resignation was met with frustration from supporters of the "Tennessee Three"—state Reps. Justin Jones (D-52), Justin Pearson (D-86), and Gloria Johnson (D-90)—who said the District 3 representative should have been expelled last month for his conduct instead of being permitted to stay in the House and vote to remove the three gun control supporters from the Legislature.
Until deciding to resign after being confronted by a local media outlet on Thursday, "Rep. Scotty Campbell saw no consequences as a result of his actions," saidHuffPost editor Philip Lewis.
\u201cAgain: TN House GOP Vice Chair Scotty Campbell (R-Mountain City) was found guilty of sexually harassing 19yo interns, saying he imagines them performing sex acts on each other \u2014 No consequences. \n\nBut the TN 3 speaking up for change = expulsion? \ud83e\udd14\nhttps://t.co/l6XIdAhnNl\u201d

— The Tennessee Holler (@The Tennessee Holler) 1682012203
The state House Workplace Discrimination and Harassment Subcommittee alerted Speaker Cameron Sexton (R-25) on March 29 that it had determined Campbell violated House policy by harassing a legislative intern, telling the Republican leader that "discrimination in any form will not be tolerated."
\u201cAGAIN: The week before the TN 3 we\u2019re expelled, Speaker Sexton learned the @tnhousegop vice chair sexually harassed 1-2 teenage interns and did nothing. https://t.co/l6XIdAhnNl \n\nIs @TheJusticeDept paying attention yet?\u201d

— The Tennessee Holler (@The Tennessee Holler) 1682014979
Instead of removing Campbell from his committee assignments, censuring him, or taking other actions to hold him accountable, Sexton did not respond to the panel's findings and moved ahead days later with an effort to expel the three Democrats, after which only Jones and Pearson were ousted. The two lawmakers were quickly reappointed by municipal councils in their districts.
"If you were in court and behaved like those three did, you would have been found in contempt of court," Campbell argued during a debate over the expulsion motion.
NewsChannel 5 in Nashville revealed the committee's findings on Thursday and confronted Campbell about them.
According to the investigation, Campbell made comments to a legislative intern about her and another 19-year-old intern about "imagining they were performing sexual acts on one another." The Legislature has also spent "potentially thousands of dollars" in taxpayer money to move one of the interns out of her apartment building, where Campbell also lived, and to place her "in a downtown hotel for the remainder of her internship."
Campbell told NewsChannel 5 that had only had "consensual, adult conversations."
Hours after the outlet reported on the harassment, however, Campbell announced his resignation.

"He needed to be expelled," said Bryan Langan, a gun control advocate and former Democratic Tennessee Senate candidate.

News