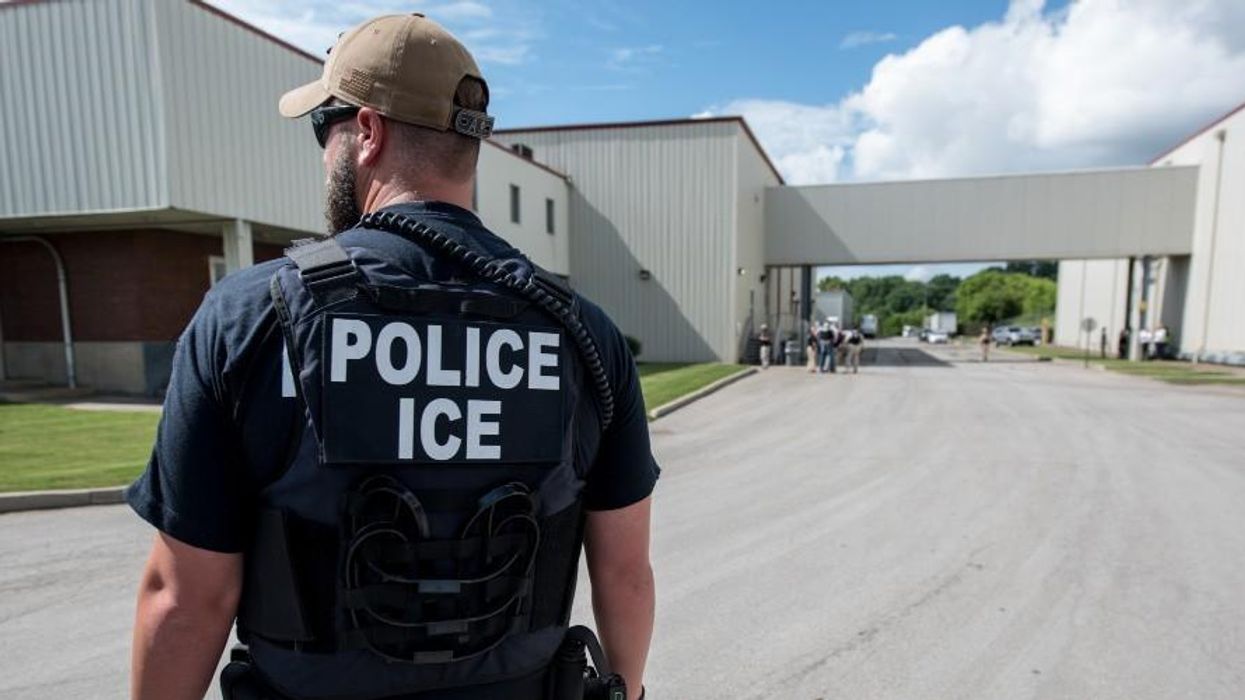 "Today's ruling is a testament to the incredible power and resiliency of immigrant workers and their communities," said one advocate.
Immigrant rights groups celebrated a historic victory late Monday as a federal judge handed down what is believed to be the first-ever class action settlement over a workplace immigration raid in the United States, awarding $1.17 million to nearly 100 people who were targeted by the Trump administration in 2018.
Most of the plaintiffs will receive more than $5,700 each, while a total of $475,000 will be split between six people who the U.S. District Court for the Eastern District of Tennessee found were eligible to be compensated for "negligent or wrongful acts by agents of the federal government," The New York Timesreported Monday.
The plaintiffs, represented by legal advocacy groups including the Southern Poverty Law Center (SPLC) and the National Immigration Law Center (NILC), were rounded up by the Department of Homeland Security in April 2018 after an Internal Revenue Service (IRS) found that their employer at a meat processing plant in Bean Station, Tennessee was evading taxes by paying them in cash.
"They used the pretext of a tax investigation of the plant's owner to plan and carry out a full-blown operation targeting the Latino workers," Michelle Lapointe, deputy legal director for the NILC, told the Times on Monday.
Immigration and Customs Enforcement (ICE) agents descended on the plant and violently arrested dozens of Latino workers, separating them from their white coworkers and physically assaulting some of them. The warrant the agents had to enter the premises did not authorize them to arrest anyone. Only one Latino employee avoided the raid—by hiding in a meat freezer.
A majority of the workers were placed in deportation court proceedings and at least 20 were deported shortly after the raid.
More than 150 children were directly affected by the raid, as their parents were detained. The nearby city of Morristown rallied around the immigrant community, providing legal services, donations, help with locating detained people, and child care.
The NILC called the legal victory handed down on Monday "a testament to the power of community organizing to protect workers' rights."
\u201c"I am content to see that justice prevailed over injustice. I am thankful to the legal team and the class members, who stuck together throughout this time. We will always remember that we are one." - Martha Pulido, plaintiff & resident of Morristown, TN\u201d

— National Immigration Law Center (@National Immigration Law Center) 1677537498
"Today's ruling is a testament to the incredible power and resiliency of immigrant workers and their communities," said Lisa Sherman Luna, executive director at the Tennessee Immigrant and Refugee Rights Coalition. "Violent enforcement tactics like workplace raids are designed to keep immigrant families living in fear, but these plaintiffs and class members refused to stand by when they knew their rights had been violated. This settlement sends a clear message: No matter who we are or where we are from, we all deserve the freedom to work and live safely in our communities."
Meredith Stewart, senior supervising attorney at the SPLC's Immigrant Justice Project, called the ruling "unprecedented" and said the settlement "demonstrates that we, as a nation, will not tolerate racial profiling."
News