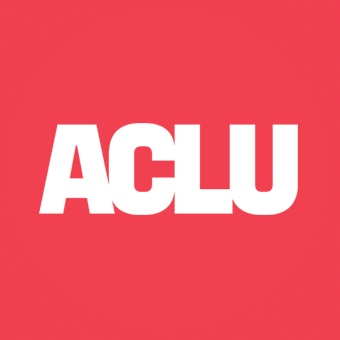 Supreme Court Decision Does Not Create a License to Discriminate
Court Issues Narrow Fact-Specific Ruling That Does Not Create a License to Discriminate Based on Religious Beliefs
WASHINGTON
The Supreme Court today ruled in Fulton v. City of Philadelphia that city officials' decision not to renew Catholic Social Services' foster care contract was impermissible because the city's contract contained a mechanism for offering individual discretionary exemptions to agencies, which the court held that the city could not refuse to extend to CSS. The court did not, however, establish a general right for religious organizations to violate non-discrimination laws.
The decision comes in a case involving Catholic Social Services, a taxpayer-funded foster care agency that will not accept same-sex couples in violation of the city's non-discrimination requirement. CSS sued the city, claiming a constitutional right to discriminate against qualified same-sex parent families because CSS has a religious objection to accepting such families.
The Supreme Court did not accept CSS' argument that the Constitution bars the government from enforcing non-discrimination requirements against those with religious objections to complying. In fact, the court recognized that the city's interest in enforcing nondiscrimination protections for same-sex couples was "a weighty one." And it did not accept CSS' invitation to overhaul the court's longstanding free exercise jurisprudence. However, the court held that the city's decision to end CSS' foster care contract was unconstitutional because the contract itself was not generally applicable, where it contained a mechanism for discretionary exemptions from its terms.
"We are relieved that the court did not recognize a license to discriminate based on religious beliefs," said Leslie Cooper, deputy director of the ACLU LGBTQ & HIV Project. "Opponents of LGBTQ equality have been seeking to undo hard-won non-discrimination protections by asking the court to establish a constitutional right to opt out of such laws when discrimination is motivated by religious beliefs. This is the second time in four years that the court has declined to do so. This is good news for LGBTQ people and for everyone who depends on the protections of non-discrimination laws."
"The decision will not affect any foster care programs that do not have the same system for individualized exemptions that were at issue here," Cooper continued. "This is good news for the more than 400,000 children in foster care across the country, who are the ones who get hurt the most if placement decisions are made based on an agency's religious beliefs rather than the child's best interest. And this decision does not allow discrimination in other taxpayer-funded government programs such as homeless shelters, disaster relief programs and health care. Federal, state, and local governments can and should continue to pass and enforce comprehensive nondiscrimination laws. This is critical given the high rates of discrimination experienced by the LGBTQ community, particularly Black and Brown trans women."
"For the families in Philadelphia Family Pride, this case is first and foremost about kids. We work with the City of Philadelphia, private agencies that work with children in our foster care system and LGBTQ parents," said Stephanie Haynes, executive director of Philadelphia Family Pride. "We are relieved that this decision only applies to this specific contract, and hopeful that Philadelphia will be able to address the constitutional concerns the court identified. LGBTQ people are just as qualified to be foster parents as anyone else. There is no reason our families should be turned away from fostering children. In states across the country, many children spend years in a group home before being placed with a foster family, if ever."
More than 1,000 people and organizations joined friend-of-the-court briefs supporting Philadelphia, including all of the major child welfare groups, clergy and religious organizations representing diverse religious communities, former foster youth, and nearly half of the states and dozens of cities and mayors.
"Congress must now listen to an overwhelming majority of voters and pass the Equality Act to update our civil rights laws to ensure explicit protections from discrimination based on sexual orientation and gender identity, including in federally-funded programs," said James Esseks, director of the ACLU LGBTQ & HIV Project. "Even with last year's historic decision recognizing that our federal laws against sex discrimination protect LGBTQ people from discrimination, there are still significant gaps in our federal nondiscrimination laws. In addition to ensuring explicit protections for LGBTQ people, the Equality Act would update our federal civil rights laws to address gaps in the law by providing protection for all women, people of color, and LGBTQ people in areas such as transportation services, retail stores, and taxpayer-funded programs."
The Supreme Court's decision is here: https://www.aclu.org/legal-document/fulton-v-city-philadelphia-supreme-court-decision
More details about this case are here: https://www.aclu.org/cases/fulton-v-city-philadelphia
The American Civil Liberties Union was founded in 1920 and is our nation's guardian of liberty. The ACLU works in the courts, legislatures and communities to defend and preserve the individual rights and liberties guaranteed to all people in this country by the Constitution and laws of the United States.
(212) 549-2666
LATEST NEWS
"For years, regulated interests have funded a full-scale campaign to delegitimize and dismantle federal regulations."
Hours before ProPublicarevealed new details about U.S. Supreme Court Justice Clarence Thomas' relationship with the Koch network, a group of Democratic senators filed a brief on Thursday warning that Koch-backed entities are closely involved in an upcoming case that could further gut the federal government's regulatory power—and enhance the strength of the conservative-dominated high court.
The case in question is Loper Bright Enterprises v. Raimondo, which stems from a New Jersey-based fishing company's challenge to a law requiring certain fishing boats to carry federal compliance monitors to enforce regulations.
Loper Bright Enterprises specifically objected to an interpretation of federal law by the National Marine Fisheries Service, which said the Magnuson-Stevens Act allows the agency to require industry to pay the costs of the monitors.
The dispute over an obscure federal statute has since exploded into a matter of great interest to industry groups and environmentalists, with the latter warning that if the Supreme Court sides with the plaintiffs, it will be much more difficult for federal agencies to implement climate regulations.
Sens. Sheldon Whitehouse (D-R.I.), Mazie Hirono (D-Hawaii), Dianne Feinstein (D-Calif.), and Elizabeth Warren (D-Mass.) echoed that concern and spotlighted the attention the case has attracted from right-wing and corporate-funded groups.
"This case is the product of a decades-long effort by pro-corporate interests to eviscerate the federal government's regulatory apparatus, to the detriment of the American people," the lawmakers wrote, noting that a number of groups connected to the Koch network and other powerful right-wing organizations have submitted briefs in support of the plaintiffs in Loper v. Raimondo.
"For example, amici The Buckeye Institute, Cato Institute, Competitive Enterprise Institute, Landmark Legal Foundation, Mountain States Legal Foundation, National Right to Work Legal Defense Foundation, New Civil Liberties Alliance, and Pacific Legal Foundation have all received hundreds of thousands, and sometimes millions, of dollars from Donors Trust and Donors Capital Fund—two donor-advised funds that allow ultra-wealthy interests to direct funding anonymously."
"The Buckeye Institute, Cato Institute, Competitive Enterprise Institute, New Civil Liberties Alliance, and Pacific Legal Foundation
have also received substantial funding from the Koch family foundations—another top-ten funder for the climate change counter-movement," the senators added.
"The court should proceed cautiously before contributing to their sought-for degradation of our American regulatory system."

At the center of Loper v. Raimondo is the so-called Chevron doctrine, a decades-old administrative law principle that says courts should defer to a federal agency's "reasonable" interpretation of a statute when the law's language is ambiguous.
The plaintiffs in the case and their corporate-backed supporters have called on the Supreme Court to either weaken the Chevron doctrine or overrule it entirely.
In its amicus brief in the case, the Cato Institute—which was co-founded by billionaire oil tycoon Charles Koch—declares that the Chevron doctrine is "unconstitutional and ahistorical" and has "wreaked havoc in the lower courts upon people and businesses."
The Democratic senators counter in their brief that the Chevron doctrine has been critical in "allowing Congress to rely on agency capacity and subject-matter expertise to help carry out Congress' broad policy objectives."
"Administrative regulations reined in dangerous industry activities," the senators added, "and our society became safer and more prosperous."

A ruling that effectively casts the principle aside, the lawmakers argued, "would not just conflict with Congress' well-established policymaking desires; it would erode the separation of powers by shifting policymaking power from Congress and the executive to the unaccountable judiciary."
The brief was submitted a day before ProPublicareported that Thomas, one of the justices poised to rule on Loper v. Raimondo, has attended at least two donor events for the Koch network during his time on the Supreme Court.
ProPublica noted that Thomas used to support the Chevron doctrine but has changed his position in recent years amid a growing corporate onslaught against the regulatory principle.
The Democratic senators stressed in their brief that "the assault in this case on the regulatory system is not an isolated effort."
"For years, regulated interests have funded a full-scale campaign to delegitimize and dismantle federal regulations," the lawmakers wrote. "The court should proceed cautiously before contributing to their sought-for degradation of our American regulatory system."

News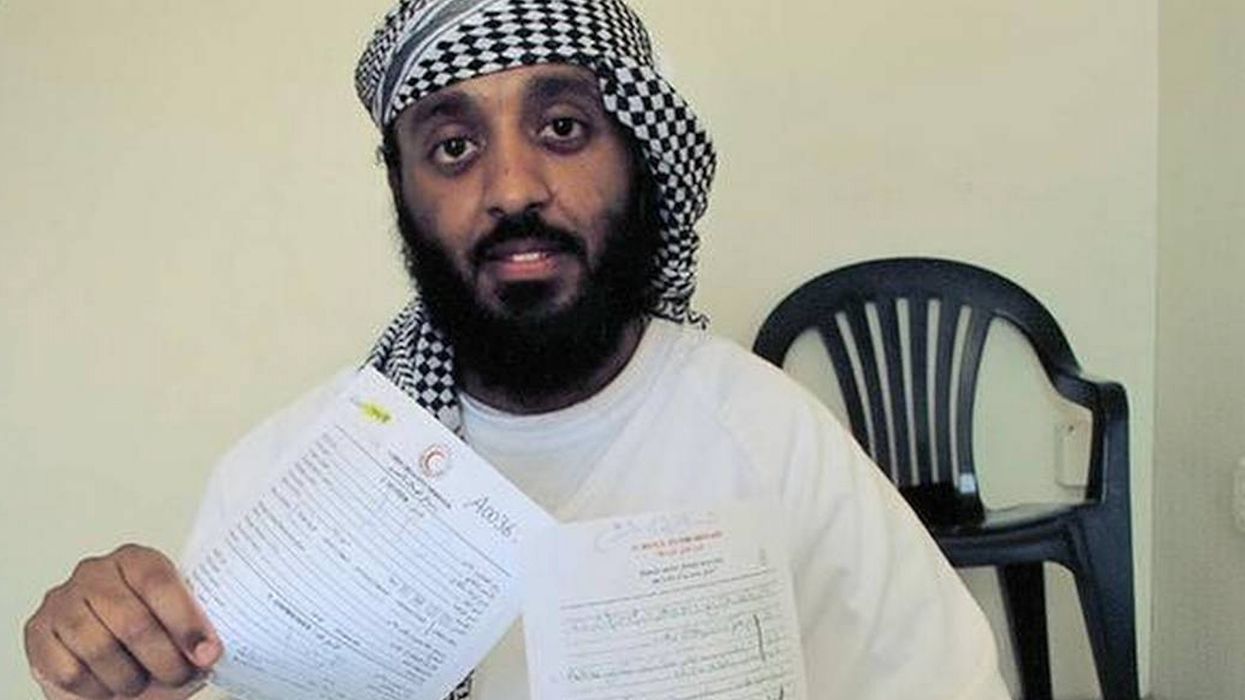 "This decision by the military judge today does mark the first time that the United States has formally acknowledged the CIA torture program produced profound and prolonged psychological harm," said al-Shibh's lawyer.

A U.S. military judge on Thursday found Guantánamo Bay prisoner Ramzi bin al-Shibh—who stands accused of being a key 9/11 organizer—unfit to stand trial because he suffers from mental illness his attorney says was caused by CIA torture years ago.
Air Force Col. Matthew McCall severed al-Shibh, a 51-year-old Yemeni, from the conspiracy case involving four other defendants who allegedly organized the cell of militants in Hamburg, Germany who hijacked American Airlines Flight 11 and flew it into the north tower of the World Trade Center in Manhattan on September 11, 2001. Al-Shibh had been charged as an accomplice in the case.
"This decision by the military judge today does mark the first time that the United States has formally acknowledged that the CIA torture program produced profound and prolonged psychological harm," David Bruck, al-Shibh's lead defense attorney, told reporters at Guantánamo Bay on Thursday evening. "This is exactly what the CIA promised would not happen."

McCall's ruling—which does not directly attribute torture as the cause of al-Shibh's afflictions—came after a three-member military "sanity board" diagnosed the defendant with post-traumatic stress disorder with secondary psychotic features and persecutory delusional disorder. This, the board said, renders him "unable to understand the nature of the proceedings against him or cooperate intelligently in his defense."
According toLawdragon editor-in-chief John Ryan:
Al-Shibh has long claimed that the detention facility guard force has subjected him to noises and vibrations, continuing his torture from CIA black sites... In recent years, his lawyers have also claimed that al-Shibh feels stabbing and other painful sensations that he experiences as directed invisibly at parts of his body. The government has denied the allegations.
"The totality of the facts demonstrates an accused who is wholly focused on his delusions," McCall wrote in his ruling, according to The New York Times. "Again and again, he focuses his counsel's work on stopping his delusional harassment, (which) demonstrates the impairment of his ability to assist in his defense."
Military prosecutor Clayton Trivett Jr. acknowledged that al-Shibh is delusional but insisted "he has the capacity to participate" in his defense, and that his refusal to do so is "really just a choice."
Citing al-Shibh's cooperation with his defense team, Trivett added that "this does not look like someone who is incompetent."
While McCall ordered pretrial proceedings to continue Friday for Khalid Sheikh Mohammed—the alleged mastermind of the attacks that killed nearly 3,000 people on 9/11—as well as three co-defendants, what comes next for al-Shibh is unknown.
All five of the 9/11 defendants—Mohammed, his nephew Ammar al-Baluchi, Walid bin Attash, Mustafa al-Hawsawi, and al-Shibh—were captured in Pakistan in late 2002 and early 2003 before being turned over to the United States. Hassan bin Attash, who was captured with bin al-Shibh in Karachi, has testified that they were both sent via extraordinary rendition to the notorius "Salt Pit" outside Kabul, Afghanistan, where suspected militant Gul Rahman was tortured to death in November 2002.
Like Rahman, al-Shibh says he was shackled naked to a ceiling in a painful "stress position" for days on end. He was then reportedly sent to Jordan, where one witness told Human Rights Watch he was subjected to "electric shocks, long periods of sleep deprivation, forced nakedness, and being made to sit on sticks and bottles."
Al-Shibh told the International Committee of the Red Cross that he was kept naked and shackled to the ceiling for a week at a black site in Poland, where he was also deprived of solid food for three to four weeks.
According to the CIA's own documents:
The interrogation plan proposed that... al-Shibh would be subjected to "sensory dislocation." The proposed sensory dislocation included shaving al-Shibh's head and face, exposing him to loud noise in a white room with white lights, keeping him "unclothed and subjected to uncomfortably cool temperatures," and shackling him "hand and foot with arms outstretched over his head (with his feet firmly on the floor and not allowed to support his weight with his arms)".
The CIA torture plan also included near-constant interrogations, slamming into walls, hard slaps to the face and abdomen, stress positions, sleep deprivation beyond 72 hours, and the interrupted drowning torture known as waterboarding.
Al-Shibh was also held at a black site in Morocco for three-and-a-half months, where Moroccan agents allegedly tortured him under CIA supervision. Moroccan interrogators videotaped some of the interrogations and handed the footage over to the CIA.
This isn't the first time that torture played a role in derailing the prosecution of an alleged 9/11 plotter. In 2009, Susan J. Crawford, the top George W. Bush administration official in charge of deciding whether to bring Guantánamo prisoners to trial, declared that the U.S. "tortured" Mohammed al-Qahtani, the alleged would-be 20th 9/11 hijacker, and declined to green light his prosecution.
Col. Stuart Crouch, a Guantánamo prosecutor whose Marine Corps buddy was a pilot on one of the planes that crashed into the World Trade Center on 9/11, refused to prosecute Mohamedou Ould Slahi—who allegedly helped organize the plane's hijacking—because he was tortured.
Additionally, numerous Guantánamo officials have resigned over what they claim is a corrupt military commission system. Former lead prosecutor Col. Morris Davis—who called trials there "rigged from the start"—stepped down in 2007, claiming he was told by top Bush lawyer Jim Haynes that acquittals were unacceptable.
"I now understand that the commissions were doomed from the start. We used new rules of evidence and allowed evidence regardless of how it was obtained."
At least four other military prosecutors—Maj. Robert Preston, Capt. John Carr, Capt. Carrie Wolf and Darrel J. Vandeval—requested to be removed from the military commissions because they also felt that the proceedings were unfair.
In 2021, seven out of eight members of the military jury convened to hear the case against Guantánamo detainee and alleged terrorist plotter Majid Khan recommended total clemency after the defendant testified how he endured torture including rape, being hung from a ceiling beam, and being waterboarded while he was held at a CIA black site in Afghanistan.
Earlier this year, Ted Olson—the former Bush administration solicitor-general who then argued against basic legal rights for Guantánamo Bay prisoners and defended their indefinite detention and torture—made a stunning admission, saying the military commissions don't work and should be shut down, and the government should strike plea deals with 9/11 defendants held at the prison.
"In retrospect, we made two mistakes in dealing with the detained individuals at Guantánamo," Olson wrote. "First, we created a new legal system out of whole cloth. I now understand that the commissions were doomed from the start. We used new rules of evidence and allowed evidence regardless of how it was obtained."
Defense and prosecution attorneys had been negotiating a possible plea deal that would have spared the defendants the prospect of execution. However, earlier this month the White House said that President Joe Biden would not approve or deny such a request because he "was unsettled about accepting terms for the plea from those responsible for the deadliest assault on the United States since Pearl Harbor," according to The Associated Press.
News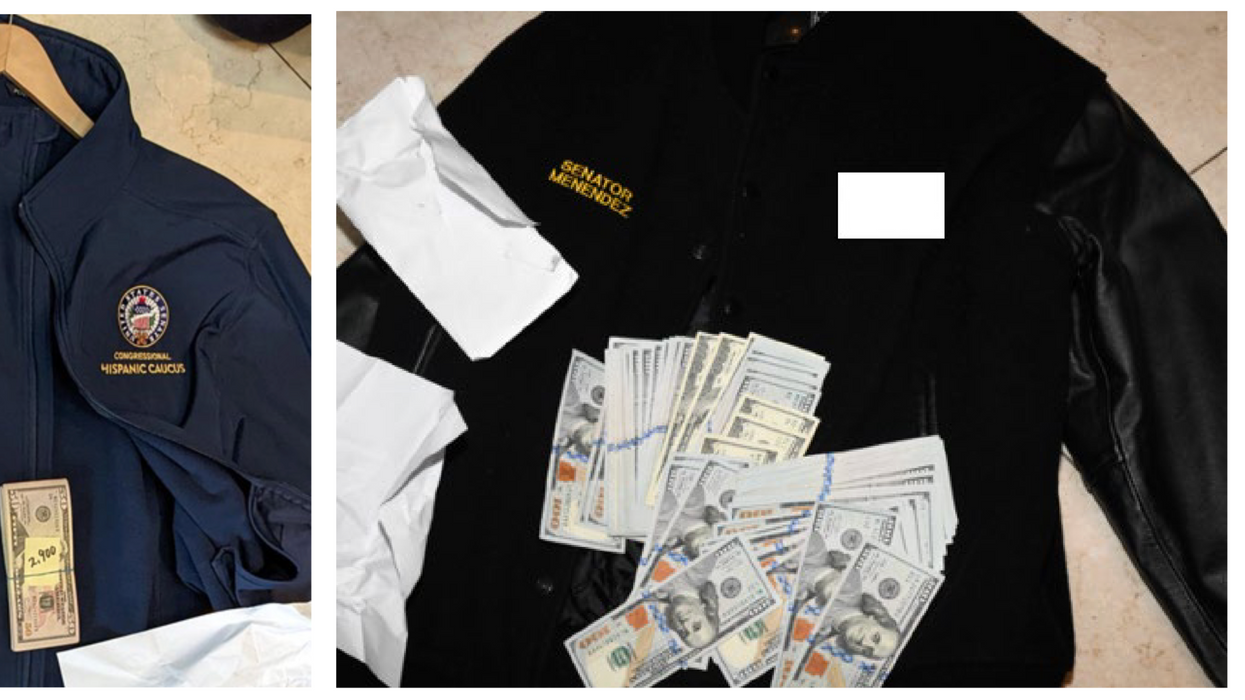 Just Foreign Policy's Aída Chávez said the charges against him "are very serious and call into question Sen. Menendez's character and ability to perform his role as chair of Senate Foreign Relations Committee."
U.S. Sen. Bob Menendez on Friday faced calls to step down from his powerful chairmanship of the Foreign Relations Committee, or resign altogether, following another damning federal indictment for alleged bribery.
The New Jersey Democrat and his wife, Nadine Menendez, are accused of engaging in "a corrupt relationship" with the businessmen—Wael "Will" Hana, Jose Uribe, and Fred Daibes—and accepting bribes in the form of "cash, gold, payments toward a home mortgage, compensation for a low-or-no-show job, a luxury vehicle, and other things of value."
Nadine Menendez and the businessmen are also facing charges. The indictment says that the senator "provided sensitive U.S. government information and took other steps that secretly aided the government of Egypt," as well as "improperly advised and pressured an official at the United States Department of Agriculture for the purpose of protecting a business monopoly granted to Hana."
The senator also used his role to "disrupt a criminal investigation and prosecution undertaken by the New Jersey Attorney General's Office" related to Uribe, the indictment adds. Menendez further recommended that President Joe Biden nominate Philip R. Sellinger as U.S. attorney for the District of New Jersey, because he believed the lawyer could be influenced regarding a federal criminal prosecution of Daibes.
"It's time for Sen. Menendez to resign. The stain of corruption continuously taints Menendez."
In June 2022 searches of the couple's New Jersey home and a safety deposit box, federal agents found "cash, gold, the luxury vehicle, and home furnishings," the document details. "Over $480,000 in cash—much of it stuffed into envelopes and hidden in clothing, closets, and a safe—was discovered in the home, along with over $ 70,000 in Nadine Menendez's safe deposit box."
The 69-year-old senator, who is up for reelection next year, was previously indicted on federal bribery charges in 2015. He temporarily stepped down as the top Democrat on the Senate Foreign Relations Committee. Due to a hung jury, the case ended as a mistrial in 2017. The following year, prosecutors decided not to seek a new trial and Menendez was reelected for his current term.
In a statement Friday, the senator said in part that "I have been falsely accused before because I refused to back down to the powers that be and the people of New Jersey were able to see through the smoke and mirrors and recognize I was innocent."
Nadine Menendez's lawyer, David Schertler, toldThe New York Times that she "denies any criminal conduct and will vigorously contest these charges in court."
The newspaper reported that while representatives for two of the businessmen could not immediately be reached for comment, a spokesperson for Hana said that "we are still reviewing the charges but based upon our initial review, they have absolutely no merit."
A spokesperson for the Southern District of New York, Nicholas Biase, told the Times that all five defendants are set to appear in Manhattan federal court on Wednesday.

Stressing that the charges against him "are very serious and call into question Sen. Menendez's character and ability to perform his role as chair of U.S. Senate Foreign Relations Committee," Just Foreign Policy communications director Aída Chávez on Friday urged the senator "to do the right thing and to step down for the duration of these legal proceedings, as he did in 2015."
Given that Menendez is accused of using his post to enrich himself while guiding U.S. foreign policy in a "harmful direction," Chávez argued, Senate leadership should consider a new chair who "is in line with the overwhelming majority of the American people—as well as presidents such as [Barack] Obama and Biden—who want a foreign policy focused on diplomatic solutions."
"Sen. Menendez is notorious for placing roadblocks in the path of efforts by diplomats to reduce tensions and avert war," she explained. "He is also among the senators most responsible for supporting [former President Donald] Trump's cruel efforts to tighten indiscriminate sanctions against innocent populations in places like Cuba and Venezuela, which is a major cause of the surge in migrants at the border and in U.S. cities."
While the senator has not publicly confirmed his plans, NBC Newsreported that "a source close to Menendez says he will step down as chair," in line with Senate Democratic Conference rules regarding felony charges against members of leadership.
Some critics are calling on him to resign as a senator. Citizens for Responsibility and Ethics in Washington (CREW) president Noah Bookbinder, a former federal corruption prosecutor, said in a statement that "with these latest revelations, it's time for Sen. Menendez to resign. The stain of corruption continuously taints Menendez."
"CREW has for years raised concerns about Menendez potentially selling his position, and the Senate Ethics Committee previously found serious misconduct by him. The conduct outlined in today's indictment and the evidence presented are even more damning," he added. "The people of New Jersey should not have to be constantly questioning whether one of their senators is taking action for them or to line his pockets. Menendez deserves a fair trial and a presumption of innocence on these latest charges, but it is not appropriate for him to remain in office. Out of respect for the institution of the Senate, he must step down."
The charges against Menendez come amid discussions of corruption on Capitol Hill due to recent revelations about multiple members of the U.S. Supreme Court—including reporting on Friday that conservative Justice Clarence Thomas secretly attended at least two donor events for the Koch network, yet another example of his ties to right-wing billionaires with business before the court.
The Debt Collective wrote on social media Friday, "Who does Bob Menendez think he is, a Supreme Court justice?"
This post has been updated with comment from CREW.

News
Independent, nonprofit journalism needs your help.
Please Pitch In
Today!