For Immediate Release
December, 01 2019, 11:00pm EDT
Contact:
Steve Taylor in the U.S. +1.314.210.1322, In Chile: Anne Petermann (English) +1.716.364.1188, Gary Graham Hughes (Spanish and English) +1.707.223 5434
As UN Climate COP launches in Madrid Activists in Chile Demand Rejection of Neoliberal Model and Removal of Chile from COP Presidency
Chilean President Sebastian Piñera Abandons Plans to Travel to Madrid for COP25
Santiago, Chile
While the annual UN Climate Summit (COP25) commences in Madrid, protesters across Chile, the country in which the COP was originally planned, are demanding that Chile be stripped of the Presidency of COP 25 due to the human rights abuses happening in Chile. At the same time, Spanish Judge Baltasar Garzon has threatened to have Chile's President Pinera detained if he attempts to enter the country.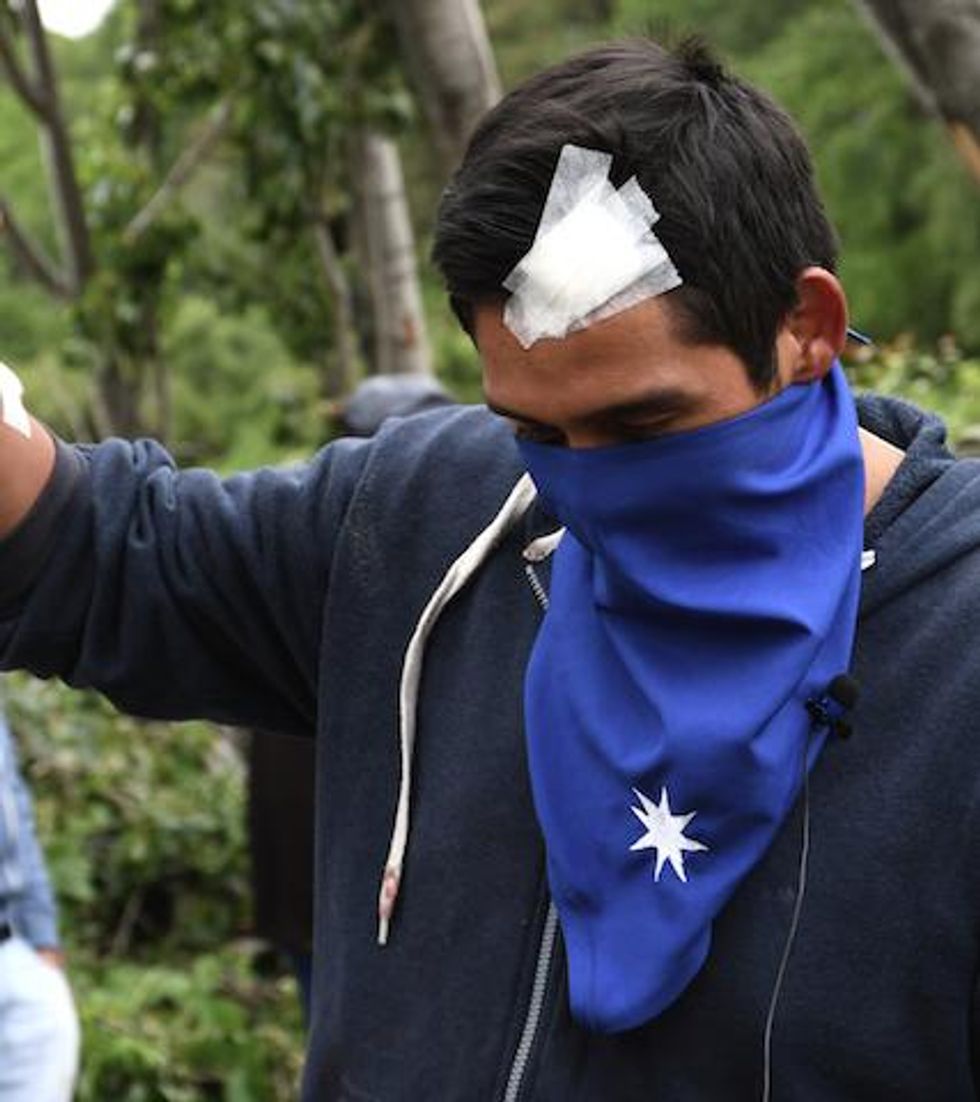 Protesters are rising up against Chile's neoliberal model, imposed under the Pinochet dictatorship. More than two dozen people have been killed in the protests and hundreds have lost eyes as Carabineros de Chile (national police) intentionally shoot metal-filled rubber bullets shotgun-style at people's heads.
Chilean and Indigenous Mapuche protesters explain that they are not seeking simple reforms. "We are not marching for social reforms," said Mapuche elder Ana Llao, "we are marching for a total change of the system!"
Mapuches point out that political repression has been going on against them for decades, and escalated under the Pinochet regime, when vast expanses of their territory were stolen and turned into industrial monocultures of non-native pine and eucalyptus for pulp and paper companies.
Mapuche communities have long resisted this land theft, with Mapuches being attacked, murdered or jailed as recently as 2018. In November 2018, an unarmed Camilo Catrillanca was shot in the back of the head and killed by Carabineros. In April 2018, Mapuche Lonko (leader) Alberto Curamil was arrested on trumped up charges after years of fighting deforestation and successfully stopping two hydro-electric dams. In 2019 he was awarded the coveted Goldman Environmental Prize. As the COP begins, Lonko Curamil's trial continues in Temuco, Chile.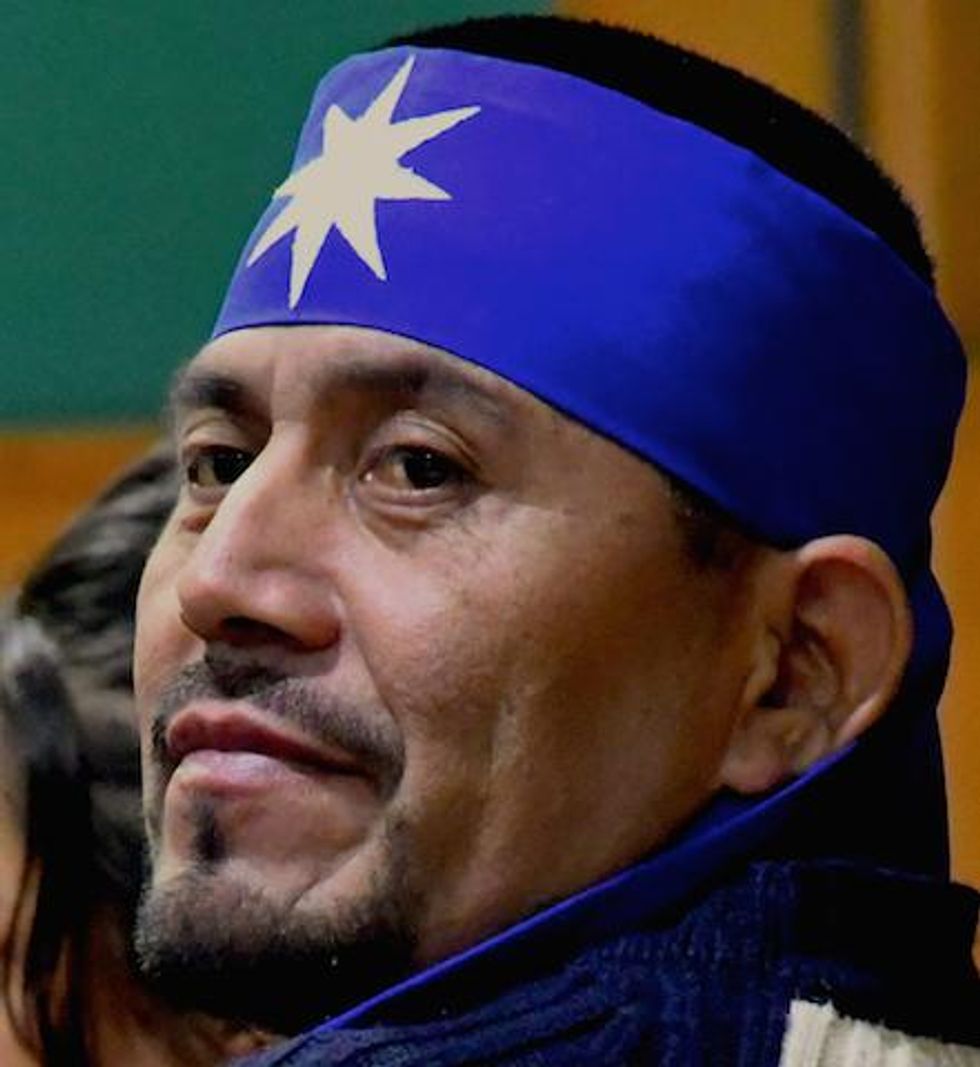 "There is a political problem of permanent violence executed by the state regarding Mapuche people here in Wallmapu. The Chilean state has repressed, shot people in the back, and imprisoned them permanently. We live under a model of dispossession and exploitation-of misery-that has not only attacked Mapuche people but all Chileans," said Rodrigo Roman, attorney for Lonko Curamil.
With the momentum of the national uprising, two weeks ago, two Mapuche communities near Curacautin, Liempi Colipi and Quilape Lopez began an occupation of 1500 hectares of ancestral lands. They have been attacked by the police twice, with some members injured and others hospitalized. Referring to a series of hydroelectric projects planned for rivers throughout Mapuche territory, including the sacred Rio Cautin, Juan Ramon said, "Chile has now moved on from stealing our land to stealing our water."
Alejandra Parra of Environmental Rights Action Network (RADA) points out, "Chile provides a warning to the world. Our environment and people are already being devastated by these neoliberal 'climate solutions' being lifted up by the Chilean Presidency at COP25. From hydroelectricity that steals our rivers, to electric cars, solar panels and industrial wind farms that ravage our mountains and deserts for lithium and copper, to the expansion of tree plantations onto Indigenous lands for the 'bioeconomy'-Chile shows why 'climate action' cannot be motivated by profits."
The neoliberal model has long been a feature of the climate COPs in the form of REDD, carbon offsets and other carbon market schemes, but this year under Chile's leadership, it is rising to new prominence in the form of "Natural Climate Solutions." These so-called solutions have been condemned as the commodification of the Earth for the purpose of creating vast quantities of carbon and biodiversity offsets designed to enable climate-destroying business as usual under the pretense of climate action.
What differentiates Global Justice Ecology Project from most groups is our holistic approach to organizing. We believe that the compartmentalization of issues is enabling corporations and conservative forces to keep movements for change divided and powerless. We strive to identify and address the common roots to the issues of social injustice, ecological destruction and economic domination as a means to achieve a fundamental transformation toward a society based on egalitarian ideals and grounded in ecology.
LATEST NEWS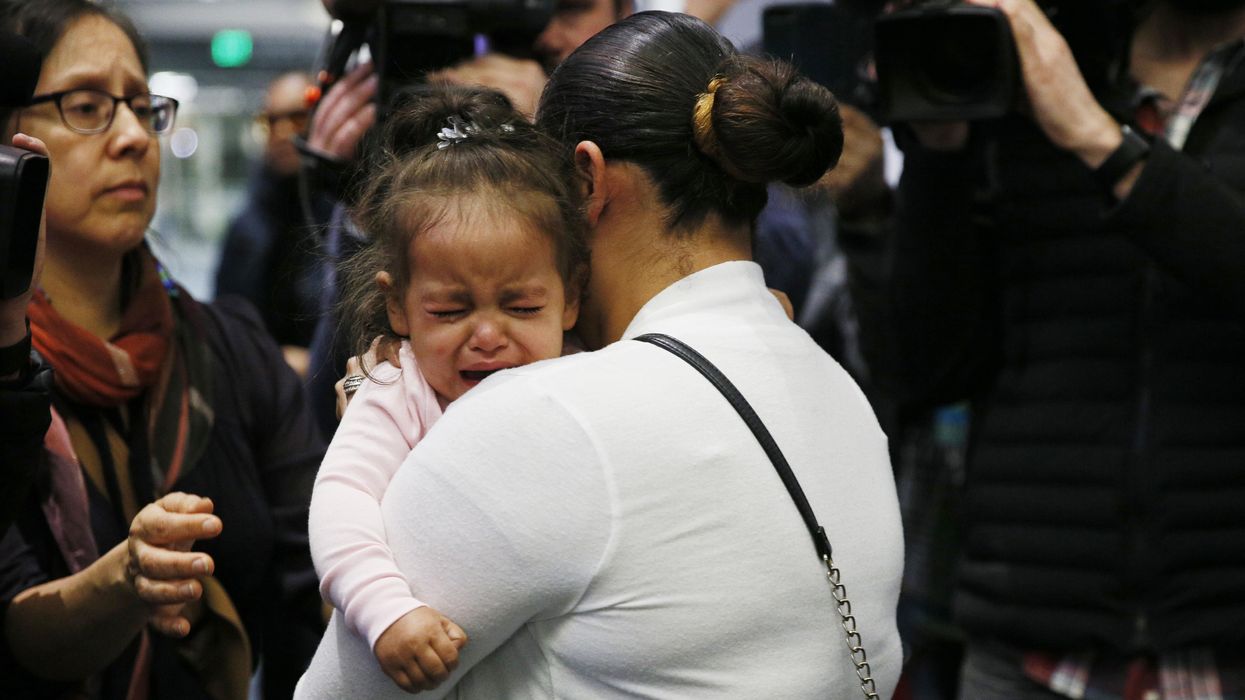 "This cruelty happened nearly five years ago," said one advocate. "That's an unimaginably long time for children to go without their parents."
As some families seek restitution for the suffering caused by former President Donald Trump's family separation policy, the U.S. Department of Homeland Security on Thursday acknowledged that nearly five years after the policy was first enforced, 998 children have yet to be reunited with their relatives.
On the two-year anniversary of the establishment of President Joe Biden's Interagency Task Force on the Reunification of Families, the DHS said it has reunited more than 600 children who were taken from their families under Trump's so-called "zero tolerance" policy, which called for the prosecution of anyone who attempted to cross the U.S.-Mexico border without going through official immigration channels.
Many children were reunited through a court process before Biden took office, but of the nearly 4,000 children who were taken from their families and sent to locations across the country with recordkeeping about their identities and whereabouts that was "patchwork at best," according to DHS, roughly a quarter of them are still separated.
"This cruelty happened nearly five years ago," said Krish O'Mara Vignarajah, president and CEO of the Lutheran Immigration & Refugee Service. "That's an unimaginably long time for children to go without their parents."
\u201cThis cruelty happened nearly 5 years ago. That\u2019s an unimaginably long time for children to go without their parents. Tragically, when they reunite, it often takes even longer to heal from the trauma. Without a doubt, the Family Separation policy will forever be a stain on the US.\u201d

— Krish O'Mara Vignarajah (@Krish O'Mara Vignarajah) 1675363540
Many of the children who were separated arrived at the border from Central American countries, with their parents traveling to the border to seek asylum from violence and conflict—exercising a protected human right under international and domestic law.
The DHS noted that the number of families coming forward to identify themselves as having been forcibly separated continues to grow.

"We understand that our critical work is not finished," Homeland Security Secretary Alejandro Mayorkas said in a statement. "We remain steadfast in our commitment to fulfill President Biden's pledge to reunify all children who were separated from their families under the 'zero tolerance' policy to the greatest extent possible, and we continue to work diligently to incorporate the foundational principle of family unity in our policies and operations."
"The real world human impact of the Trump administration's depravity still reverberates today."
The agency is currently in the process of reuniting 148 children with their families, and has contacted 183 additional families regarding reunification.
Aside from the attempting to reunite families, the Biden administration said it is also meeting with recently reunified families "to hear directly from them and better understand their experiences and current needs," including support for the trauma the federal government inflicted on them.
On Wednesday, the day before the DHS made its announcement, Selvin Argueta and his son, who is now 21, filed a federal lawsuit seeking monetary damages for the forced separation they suffered in 2018 under the policy. Argueta's son, Selvin Najera, was 16 when they arrived at the border from Guatemala, where they had faced threats from gangs.
Argueta was deported while Najera was sent to a detention center where, the lawsuit alleges, he faced physical and emotional abuse.

Father and son were reunited in January 2020 after a federal judge ruled that Argueta's deportation was unlawful. Their lawsuit seeks restitution for "intentional infliction of emotional distress, negligence, abuse of process, and harboring a minor."

"The real world human impact of the Trump administration's depravity still reverberates today," said journalist Ahmed Baba.
Rights advocates have condemned the Biden administration for continuing other anti-immigration polices including Title 42, under which families are still being separated. The Texas Observerreported in November that between January 2021, when Biden took office, and August 2022, at least 372 cases of family separation were documented by the government.
"Though family separation is no longer explicitly used as a weapon in U.S. immigration policy," wrote Erica Bryant at Vera Institute of Justice last June, "it is still a horrifying result."

News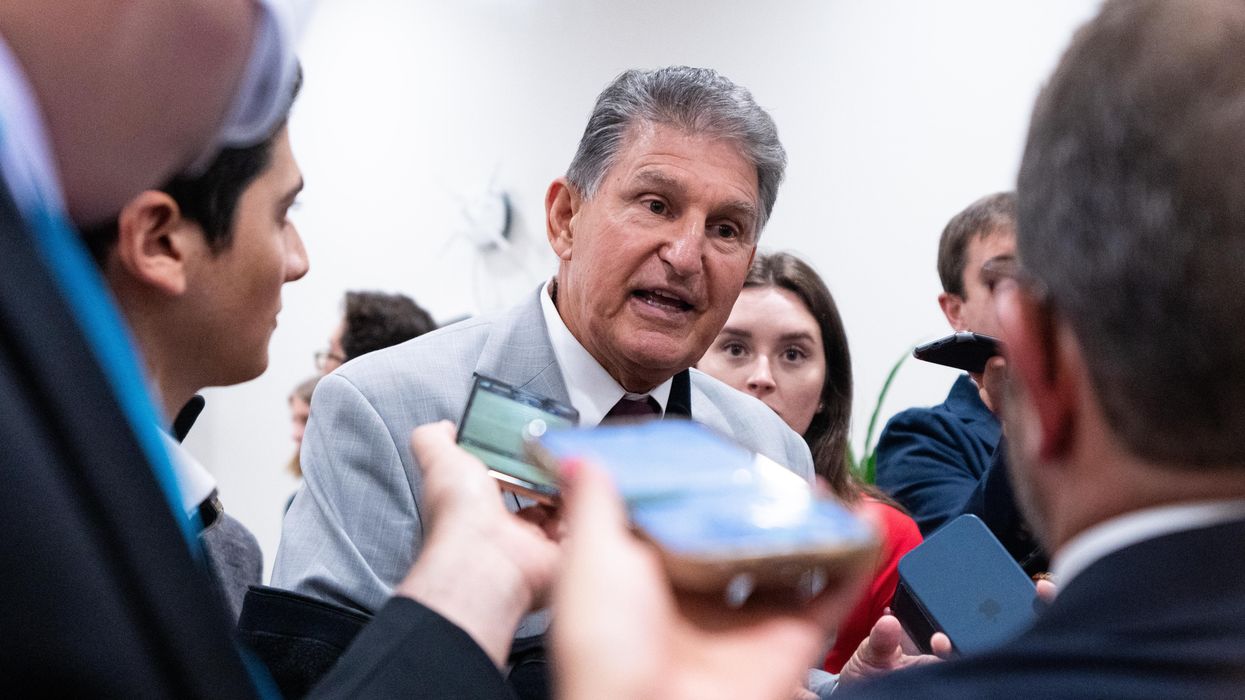 The West Virginia Democrat used a Senate hearing this week to promote a toxic coal mining byproduct that is a source of profit for his family business.
Sen. Joe Manchin on Thursday responded dismissively to a reporter's question about the glaring conflict of interest posed by his family's ownership of a business that is profiting from coal waste—a toxic energy source that the West Virginia Democrat is actively promoting in the Senate.

"It's just our way of life, OK?" Manchin (D-W.Va.) toldE&E News climate reporter Adam Aton.
"I mean, I live in coal country, so if you don't work in coal country, you don't work in West Virginia, usually," Manchin added.
The senator's comments came after he used a Senate Energy and Natural Resources Committee hearing to push Deputy Energy Secretary David Turk on why the Biden administration isn't devoting more federal resources toward expanding the use of coal waste, also known as gob—an acronym for "garbage of bituminous."
Manchin, who chairs the committee despite the myriad potential conflicts stemming from his close ties to the fossil fuel industry, accused the Biden administration of waging "war on coal."
"Will you all continue to support commercialization of innovative uses for coal, including both from newly-mined coal or from coal waste?" Manchin asked Turk during Thursday's hearing.
Turk responded by saying the energy agency has "been working as a department on this," pointing to "four smaller pilot projects out there" and adding that there are "plans to try to build from that."
E&E News noted that as chair of the Senate Energy and Natural Resources Committee, Manchin "has used his influence to add hundreds of millions of dollars for minerals research to bipartisan infrastructure legislation—with a focus on coal waste that has boosted the coal industry."
\u201cEnvironmental groups have been calling for coal ash regulations that would classify the material as a hazardous waste and create more rigorous requirements for storing and transporting the ash. https://t.co/roR91SBBp7 @AdamAton\u201d

— Sierra Club Climate Adaptation & Restoration Team (@Sierra Club Climate Adaptation & Restoration Team) 1675453368
Manchin has insisted for years that he doesn't have any influence over his family business—which is called Enersystems and run by the senator's son—and that he has set up a blind trust for his company holdings.
Enersystems provides gob, a leftover of coal mining, to West Virginia's Grant Town power plant—the only power plant in the state that burns the substance.

The Washington Postreported in December 2021 that "documents filed by the senator show the blind trust is much too small to account for all his reported earnings from the coal company."
According to the Post, "Manchin's latest financial disclosure report says that the West Virginia family coal business that he helped found and run, Enersystems, paid him $492,000 in interest, dividends and other income in 2020, and that his share of the firm is worth between $1 million and $5 million. He signed a sworn statement saying he is aware of these earnings, underscoring that he is not blind to them."
"If Manchin's coal interests are not in a blind trust, ethics experts said, it calls into question the impartiality of a senator who in October forced Biden to drop the plan in his Build Back Better bill to phase out the same kinds of coal plants that are key to his family company's profitability," the Post added.
Manchin has wasted no time in the new Congress working to advance the interests of the fossil fuel industry, which donated more to the West Virginia Democrat than any other member of Congress during the last election cycle.
As Common Dreams reported this week, Manchin has teamed up with Sen. Ted Cruz (R-Texas) on a bill to shield pollution-spewing gas stoves and joined Rep. Bruce Westerman (R-Ark.) in an effort to revive a fossil fuel-friendly permitting overhaul that the Senate repeatedly rejected last year.
News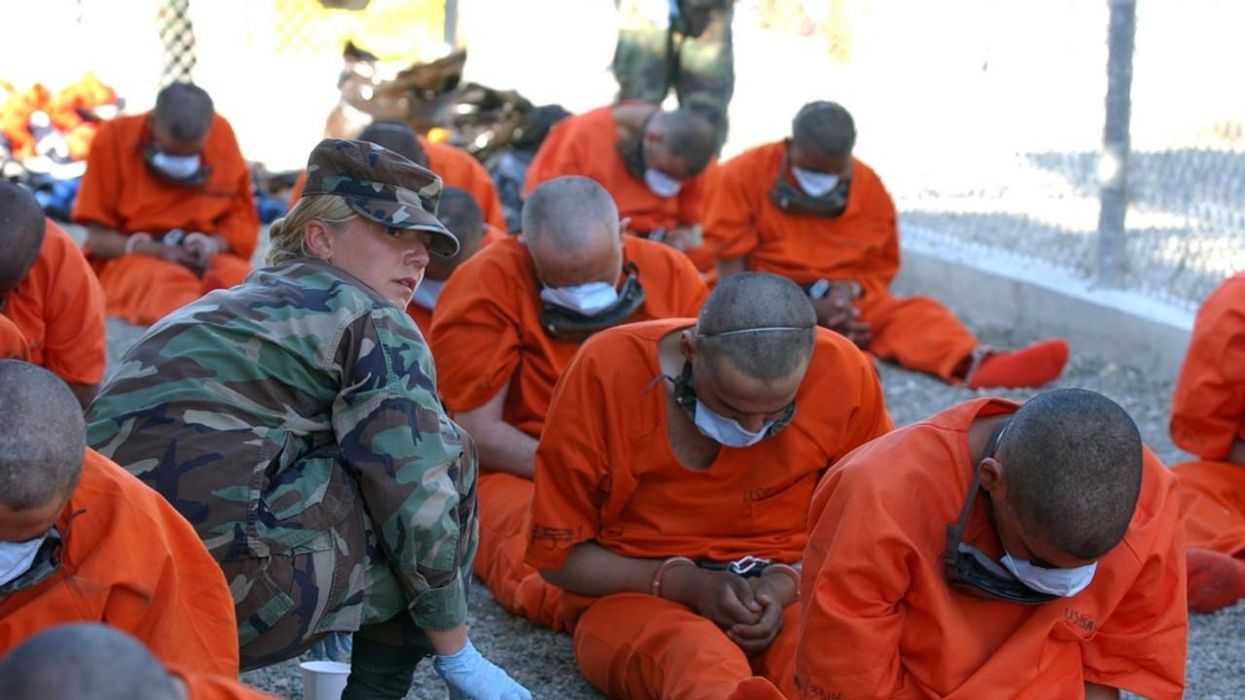 "Nothing will bring back the thousands whose lives were so cruelly taken that September day," writes Ted Olson, a former U.S. solicitor-general. "But we must face reality and bring this process to an end."
Ted Olson—the former U.S. solicitor-general in the George W. Bush administration who argued against basic legal rights for Guantánamo Bay prisoners and defended their indefinite detention and torture—made a stunning admission Thursday: The Gitmo military commissions don't work and should be shut down, and the government should strike plea deals with 9/11 defendants held at the prison.
In a Wall Street Journalopinion piece, Olson—perhaps best known for his consequential reversal on the issue of same-sex marriage equality—wrote that he "led a special team of lawyers tasked with overseeing all court challenges to the government's policy of detaining terrorism suspects" at Gitmo.
In that capacity, Olson—whose wife was a passenger on the plane that crashed into the Pentagon on 9/11—argued in the U.S. Supreme Court in Hamdan v. Rumsfeld that the "unlawful enemy combatants" who were imprisoned, and often tortured, at Guantánamo were not entitled to protections afforded by the Geneva Conventions. Nor were they subject to U.S. law or allowed a defense in American courts, Olson asserted, because the men (and children) were "stateless terrorists" and the prison is located on Cuban soil—even though Cuba has no jurisdiction over the military base.
"In retrospect, we made two mistakes in dealing with the detained individuals at Guantánamo," wrote Olson. "First, we created a new legal system out of whole cloth. I now understand that the commissions were doomed from the start. We used new rules of evidence and allowed evidence regardless of how it was obtained."
\u201cI can't understate the importance of this oped from Ted Olson, who was Bush's Solicitor General during 9/11.\n\nHe says he now understands the Gitmo military commissions were doomed from the start and calls for acceptance of 9/11 defendants' plea bargains. https://t.co/3NUVPSs2YM\u201d

— Allegra Harpootlian (@Allegra Harpootlian) 1675365637
Evidence obtained through torture led to cases being declined or more lenient sentences than prosecutors sought. Susan J. Crawford, the Bush official in charge of deciding which terrorism suspects to try before Gitmo military commissions, declined to prosecute Mohammed al-Qhatani, the alleged would-be 20th 9/11 hijacker because, as she admitted in 2009, "we tortured" the defendant.
Col. Stuart Crouch, a Guantánamo prosecutor whose Marine Corps buddy was a pilot on one of the planes that crashed into the World Trade Center on 9/11, refused to prosecute Mohamedou Ould Slahi—who allegedly helped organize the plane's hijacking—because Ould Slahi was tortured.
In another example, seven out of eight members of a military jury convened to hear the case against Guantánamo detainee and alleged terrorist plotter Majid Khan recommended total clemency after the defendant testified how he endured torture including rape, being hung from a ceiling beam, and being subjected to the interrupted drowning method known as waterboarding while he was held at a CIA "black site" in Afghanistan.
Olson wrote that the U.S. legal system would have been more than capable of handling the cases of terrorism defendants, "but we didn't trust America's tried-and-true courts."
"In the 20 years since this ordeal began, no trial has even begun. There have been years of argument in pretrial hearings, which have produced no legal justice for the victims of 9/11," he noted. "Instead of helping Americans learn more about who carried the attacks out and why, they have produced seemingly endless litigation largely concerned with the treatment of detainees by government agents and the government's attempts to suppress certain information."
\u201cThis is big.\n\nTheodore Olson, who was Solicitor General during 9/11 and lost his wife that day, has come out in support of plea deals for the 9/11 defendants at Guant\u00e1namo.\n\nThe US must conclude these legal proceedings as quickly and justly as possible.\nhttps://t.co/S7GIo31CyP\u201d

— ACLU (@ACLU) 1675363349
After Bush-era Pentagon General Counsel Jim Haynes allegedly told lead Guantánamo prosecutor Col. Morris Davis that acquittals were unacceptable, Morris resigned over concerns the process was "rigged." Other Gitmo prosecutors, including Lt. Col. Darrel Vandeveld, Maj. Robert Preston, Capt. John Carr, and Capt. Carrie Wolf, also requested transfers from the "rigged" military commissions.
"Our second mistake," Olson wrote in his Journal piece, "was pursuing the death penalty through the commissions. Death penalty cases are the most hotly contested legal proceedings, given their irreversible nature. We doomed these newly created commissions to collapse under their own weight."
Olson continued:
While prosecuting these individuals in federal civilian courts would have been the right decision 15 or 20 years ago, Congress foreclosed that option in 2010 by banning the transfer of detainees to the U.S. for any purpose. Even if Congress were to lift that ban—which seems extremely unlikely—the only guarantee that federal court prosecution brings is years of appeals resulting from the legal morass of the past two decades. This is no resolution.
"If the 9/11 defendants held at Guantánamo are willing to plead guilty, and accept a life sentence at the military prison instead of the death penalty, we should accept that deal," OIson argued.
"Nothing will bring back the thousands whose lives were so cruelly taken that September day," Olson stressed. "But we must face reality and bring this process to an end. The American legal system must move on by closing the book on the military commissions and securing guilty pleas."
"The U.S. must bring these legal proceedings to as rapid and just a conclusion as possible."
Last year, military prosecutors and Guantánamo defense attorneys began negotiating potential plea deals that could spare 9/11 suspects from being executed in exchange for guilty pleas that would result in life imprisonment—and the continued operation of Gitmo for the foreseeable future.

Olson's admission is remarkable because it stands alone among top Bush, CIA, and Pentagon lawyers like Haynes, Alberto Gonzalez, John Yoo, Jay Bybee, and John Rizzo who designed, deployed, and defended the administration's policies regarding indefinite detention, torture, extraordinary rendition, and denial of basic legal rights.
Nearly 800 men and boys have been imprisoned at Guantánamo since it opened in January 2002. According to Col. Lawrence Wilkerson, who served as chief of staff to then-Secretary of State Colin Powell, the majority of Gitmo detainees were innocent and then-President George W. Bush, Vice President Dick Cheney, and Defense Secretary Donald Rumsfeld knew it.
Although Bush's successor, President Barack Obama, took steps toward closing Guantánamo and ending torture, both endured, even as Gitmo's population decreased dramatically during the Bush and Obama administrations.
Five Guantánamo detainees have been released during the tenure of President Joe Biden, including Khan, who was transferred to Belize earlier this week. Biden—whose former press secretary said closing Guantánamo is "our goal and our intention"—has been criticized for failing to close the prison after 21 years in operation.
As Olson noted in his opinion piece, 20 of the 34 remaining Guantánamo prisoners have been cleared for release. NBC News reported Thursday that "two brothers from Pakistan, Abdul Rahim Ghulam Rabbani and Mohammed Ahmed Ghulam Rabbani, are also nearing transfer, according to two senior U.S. officials."
"Nine of the remaining men, including the 9/11 defendants, face charges in the military tribunals," Olson wrote. "To date, there have been a total of nine convictions, several of which have been overturned in whole or in part on appeal, mostly by U.S. federal courts. Today, there are no trial dates set for any of the still-pending cases."
Unlike Maj. Gen. Michael Lehnert, Gitmo's first commander, Olson does not go so far as to call for the prison's closure. However, Olson concludes that "the U.S. must bring these legal proceedings to as rapid and just a conclusion as possible."
"True justice seems unattainable," he wrote. "The best the U.S. government can do at this point is negotiate resolutions of the remaining Guantánamo cases."

News
SUPPORT OUR WORK.
We are independent, non-profit, advertising-free and 100%
reader supported.