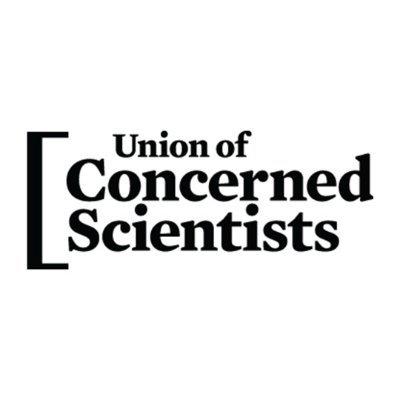 Senate Should Reject FERC Nominee Bernard McNamee
Statement by Rob Cowin, Union of Concerned Scientists
WASHINGTON
The Senate should reject Bernard McNamee's nomination to serve on the Federal Energy Regulatory Commission (FERC), according to the Union of Concerned Scientists (UCS). The vote is expected at noon today.
Below is a statement by Rob Cowin, director of government affairs for the Climate and Energy Program at UCS.
"Mr. McNamee's bias, so clearly in favor of fossil fuels and against renewables, should disqualify him for this position. What we need is an impartial regulator who will vote in proceedings fairly.
"The only winner here is the coal industry. States with large renewable energy industries, such as Kansas and Iowa, have a lot to lose. His pro-coal stance means down-wind states, like Maine, have a lot to lose from a public health standpoint. He was part of an effort to force ratepayers to prop up expensive, old coal plants, so consumers have a lot to lose.
"Most of all the climate loses. We have about ten years to aggressively reduce carbon emissions or we are going to destroy this planet, and we are looking at a pro-fossil fuel, anti-renewables political operative with a massive conflict of interest at FERC. The partisanship is really striking."
Read Cowin's blog on how McNamee's appointment would harm ratepayers and the local economies in Kansas and Iowa.
For more background on why McNamee is unsuitable for the position, see UCS Senior Writer Elliott Negin's November 14 column "Senate Should Reject Trump's Coal-Friendly Energy Commission Nominee."
The Union of Concerned Scientists is the leading science-based nonprofit working for a healthy environment and a safer world. UCS combines independent scientific research and citizen action to develop innovative, practical solutions and to secure responsible changes in government policy, corporate practices, and consumer choices.
LATEST NEWS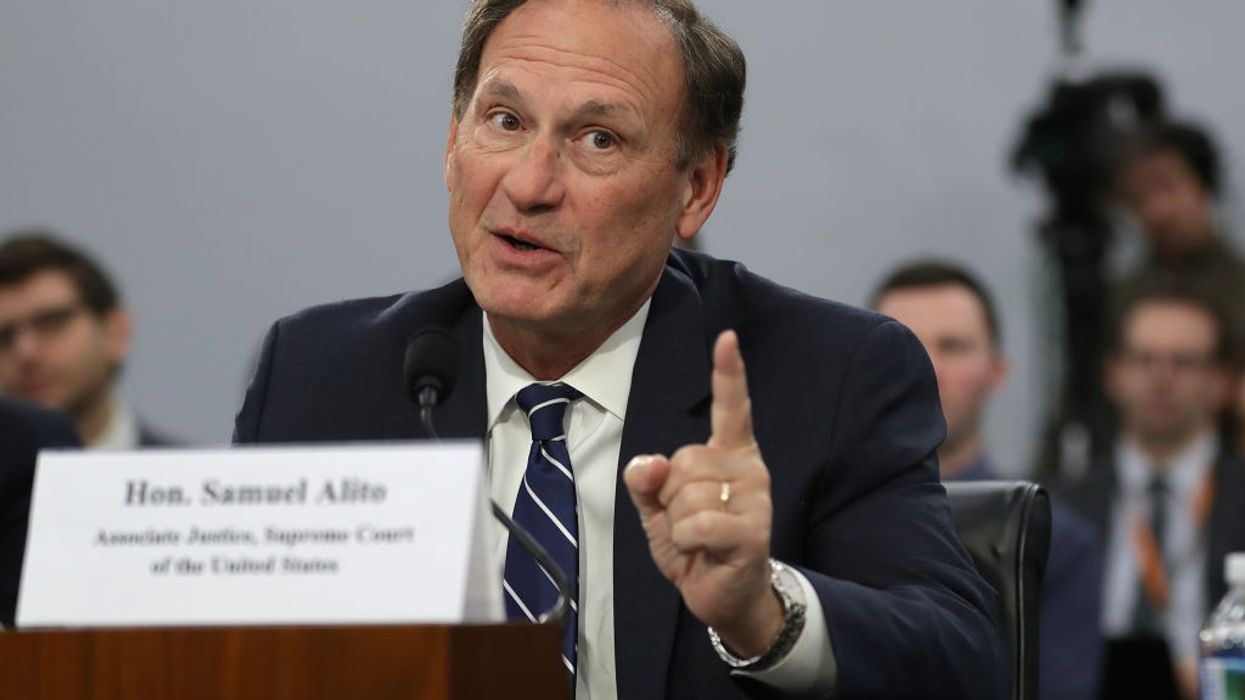 "Should Justice Alito preside over this case despite his clear conflicts of interest, it would add to the worsening Supreme Court corruption crisis and underscore the urgent need for ethics reform," said one critic.
Anti-corruption watchdog Accountable.US on Monday said there is a clear need for U.S. Supreme Court Justice Samuel Alito to recuse himself from an upcoming court case regarding the Consumer Financial Protection Bureau, as a new analysis revealed the extent of one of his key associate's financial interests in the case.
The group released new data showing that hedge fund manager Paul Singer holds at least $90 million in financial firms overseen by the CFPB, which was established in 2011 through the Dodd-Frank Wall Street Reform and Consumer Protection Act and has since provided $16 billion in financial relief to defrauded consumers and ordered companies to pay $3.7 billion in penalties.
The findings were released three months after ProPublica revealed Singer paid for a luxury fishing trip for the right-wing justice in 2008, costing him an estimated $100,000 each way. Alito has never recused himself from subsequent cases in which Elliott Management, Singer's firm, was directly involved, including one in which the court awarded $2.4 billion to the fund.
Now, said Accountable.US, "should Alito choose to preside over this case despite his billionaire benefactor's direct financial stake in the outcome, it would only fuel an already raging Supreme Court corruption crisis," referring to numerous reports of Justices Alito, Clarence Thomas, Neil Gorsuch, and others accepting gifts or money from groups or people with business before the court.
The case, which the court is set to hear on October 3, is CFPB v. the Community Financial Services Association of America (CFSA) and pertains to the CFPB's funding structure. Opponents—including Republican lawmakers whose own constituents have directly benefited from the agency's work—claim it is unconstitutional for the agency to be funded through the Federal Reserve and say Congress should approve appropriations for the CFPB regularly.
"In one fell swoop," said Accountable.US on Monday, "an anti-CFPB-led Congress could cut the purse strings and erase over a decade of consumer protections and rules that have made our markets fairer and more stable."

The watchdog said the lawsuit filed by a group that represents payday lenders "has nothing to do with upholding the Constitution and everything to do with obstructing the agency that holds the financial industry accountable when they harm consumers."
The group highlighted Singer's connections to the case, including:
Elliott Investment Management's holdings of $60 million in Fidelity National Information Services, which has over 5,000 complaints in the CFPB's database and has said the agency could have "an adverse impact" on its business;
The fund's holdings of more than $30 million in Q2 Holdings, Inc., which issued a statement on the case backing the CFSA;
The fund's 2017 letter to investors calling on the Trump administration to undo the CFPB's independent funding structure and saying "the financial system needs to be freed from the dysfunctional dictates" of Dodd-Frank financial reforms; and
Singer's own statement in 2011 in which he said Dodd-Frank was "entirely nutty."
"The sprawling web of financial dealings Mr. Singer has overseen by the CFPB explains why his firm has aggressively criticized the agency's independence," said Liz Zelnick, director of Accountable.US' Economic Security and Corporate Power program. "The cause for Alito's recusal in this matter is cut and dry. Should Justice Alito preside over this case despite his clear conflicts of interest, it would add to the worsening Supreme Court corruption crisis and underscore the urgent need for ethics reform."
The watchdog's report shows that Alito "enjoyed untold amounts of luxury and largesse from a billionaire hedge fund manager whose business interests would benefit if the Supreme Court allows for the worst rollback of consumer protections in U.S. history," Zelnick added.
Accountable.US warned that Alito's failure to recuse himself from the case could make it more likely that the court will side with "predatory lenders" like those tied to Singer's business.
"That will likely mean the agency's future funding will be beholden to the political whims of Congress," said the group. "There is little doubt a U.S. House of Representatives made up of lawmakers openly hostile to the CFPB—like the current MAGA Majority—would zero-fund the agency the first chance they get on behalf of their financial industry donors."
"It would be catastrophic," the watchdog added, "for consumers, honest businesses that simply want to compete fairly, and the stability of financial markets."

News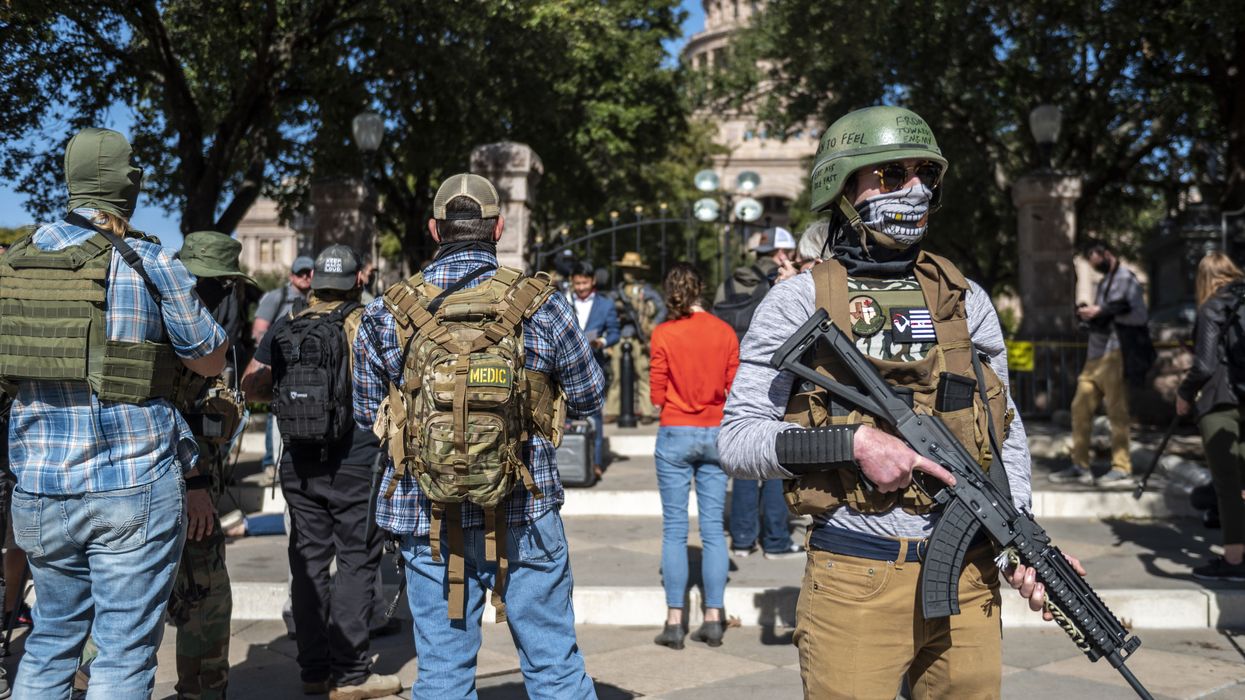 "Ahead of next year's elections, it is critical that states take the steps recommended in the report to ensure that elections remain free from violence," said a co-author.
A report released Monday highlights how state laws across the U.S. fail to protect voters and election workers from the "growing risk of gun violence" tied to increasing firearm deregulation and sales as well as American political leaders fomenting distrust in democracy.
"The 2024 election will unfold in a transformed legal environment," warns Guns and Voting, the new report from the Brennan Center for Justice at New York University School of Law and Giffords—a gun violence prevention group founded by former Congresswoman Gabrielle Giffords (D-Ariz.), who survived being shot in the head.

The publication explains that "in 2010, only two states let people carry concealed firearms in public without a permit or background check. Now, 27 states allow 'permitless carry.' While other states have strengthened gun regulations during this period, the Supreme Court has threatened their ability to do so."
"With more guns and more political polarization and violence, states need strong laws to limit risk."

"Last year, in New York State Rifle & Pistol Association Inc. v. Bruen, the court forced the six states with the strongest concealed carry laws, as well as Washington, D.C., to weaken their restrictions," the document details. "And it announced an entirely new test for evaluating the constitutionality of gun regulations, inviting a wave of litigation."
In the states impacted by the right-wing justices' majority opinion—which critics of denounced as "devastating"—applications to carry guns in public climbed after the ruling, and there have been over 450 related court decisions issued since June 2022.
U.S. gun sales and violence have also soared in recent years. As more than 42 million guns were sold in 2020 and 2021, there was a 15% jump in gun-related incidents, a 34% rise in nonfatal gun injuries, and a 28% increase in gun deaths from March 1, 2020, and February 28, 2021.
"Meanwhile, American democracy has been facing new and unnerving pressure as the result of a growing election denial movement," the report notes. "In 2020, states expanded voting by mail and early voting due to the coronavirus pandemic. Endeavoring to overturn the results of the 2020 presidential election, then-President Donald Trump and his allies launched massive disinformation campaigns targeting this expanded access to voting, claiming that the election was 'rigged' and that election administration officials were engaged in fraud."

"This election denial movement has spread beyond Trump and reached into state and local elections, fueled by conspiracy theories about mail voting, drop boxes, election officials, poll workers, and ballot counting," the report continues. "From its inception, threats of political violence marked this movement. The most prominent example, of course, was the January 6, 2021, attack on the U.S. Capitol."
Now, Trump is the top Republican presidential candidate for 2024, despite arguments that inciting the January 6 insurrection constitutionally disqualifies him from holding office again. Trump also faces four ongoing criminal cases, two of which are connected to his efforts to overturn the 2020 election.
The GOP nominee is expected to face Democratic President Joe Biden, who is seeking reelection next year. While Biden has taken some limited executive action on guns and signed a bipartisan safety bill last year, Democrats' efforts to pass sweeping federal gun control and voting rights legislation have been thwarted by congressional Republicans.
"With more guns and more political polarization and violence, states need strong laws to limit risk," the new report argues. "In Bruen, the Supreme Court recognized that prohibitions on guns in 'sensitive places'—and specifically in 'polling places'—were 'presumptively lawful.' Yet today only 12 states and Washington, D.C., prohibit both open and concealed carry of firearms at poll sites."
"Ironically, the states with the strongest gun regulations—which had restricted the ability to carry guns in public generally, rather than prohibiting guns in particular locations—were made most vulnerable in the wake of Bruen," the publication warns. "In fact, only one of the six states that had their laws struck down by the decision specifically prohibited guns in polling places at the time of the decision."
After laying out in detail the recent changes in U.S. gun control legislation, how disinformation has sown the seeds of political violence, and increases in extremism and gun violence—including mass shootings—the report offers policy recommendations.
"States should broadly prohibit firearms, including concealed carry, at and around all voting sites—including drop boxes—and places where votes are being counted and elections are being administered," the document asserts. "In addition to prohibiting guns wherever protected voting or election activity occurs, states can strengthen voter intimidation laws."
Guns and Voting co-author Allison Anderman, senior counsel and director of local policy at Giffords Law Center, echoed the report's call to action in a statement Monday.
"Though American elections have remained safe and secure, both political and gun violence pose significant risks to the safety of voters and people bravely conducting our elections," she said. "The 2024 presidential election brings an unprecedented confluence of factors that heighten these risks."
"Ahead of next year's elections, it is critical that states take the steps recommended in the report to ensure that elections remain free from violence," Anderman added. "Our leaders must act to protect our democracy."

News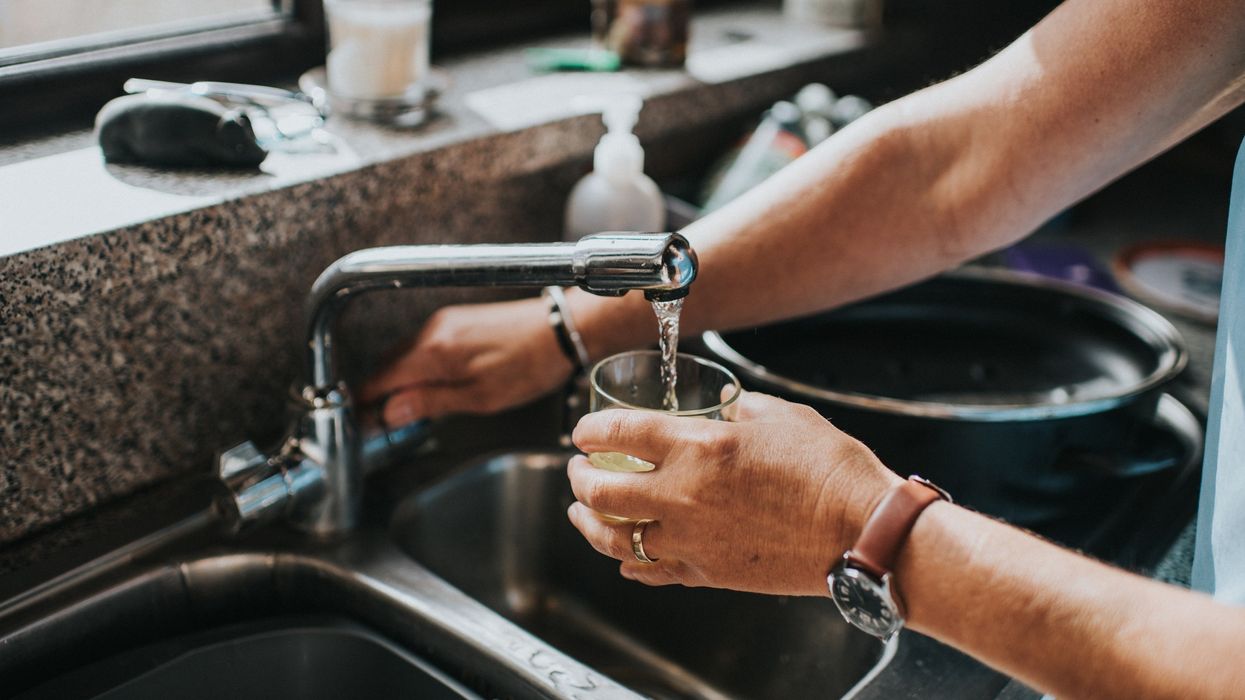 Researchers found that women exposed to higher levels of PFAS, phenols, and parabens had elevated odds of breast, ovarian, skin, and uterine cancers.
Exposure to a range of widely used chemicals may significantly increase the odds of certain hormonally driven cancers in women, according to U.S. government-funded research published Monday.
In a study appearing in the Journal of Exposure Science & Environmental Epidemiology, researchers analyzed data collected by the U.S. Centers for Disease Control and Prevention and found that women exposed to per- and polyfluoroalkyl substances (PFAS), phenols, and parabens had higher odds of having been diagnosed with cancers of the breast, ovary, skin, and uterus.
Researchers from the University of Southern California, University of Michigan, and University of California, San Francisco linked exposure to PFAS compounds PFDE, PFNA, and PFUA with a doubling or near-doubling in the odds of a previous melanoma diagnosis and, for PFNA, an elevated risk of uterine cancer. Women with higher exposure to BPA—which is used in many plastic products—and 2,5-dichlorophenol, a chemical found in many dyes, had higher odds of a previous ovarian cancer diagnosis.
"People should care about this because we know that there is widespread human exposure to these chemicals."
The study also found that "various associations between environmental chemical exposures and previous cancer diagnoses were modified by race," including in Black, Latina, and Asian women targeted by advertisements for hair-straightening and skin-lightening products containing phthalates, and phenols.

"People should care about this because we know that there is widespread human exposure to these chemicals and we have documented data on that," Max Aung, an assistant professor of environmental health at the University of Southern California's Kreck School of Medicine and a senior author of the study, toldThe Guardian.
"These chemicals can increase the risk of various different health outcomes and they can alter your biological pathways," Aung added. "That is important to know so that we can better prevent exposures and mitigate risks."
Commonly called forever chemicals because they do not biodegrade and accumulate in the human body, PFAS have myriad uses, from nonstick cookware to waterproof clothing to firefighting foam. According to the U.S. Agency for Toxic Substances and Disease Registry, PFAS is also linked to cancers of the kidneys and testicles, low infant weight, suppressed immune function, and other adverse health effects. It is found in soil and water around the world and is present in almost everyone's blood.
A 2020 Environmental Working Group study found more than 200 million Americans could have PFAS in their drinking water. The advocacy group maintains an interactive map showing more than 2,800 PFAS-contaminated sites in all 50 states, Washington, D.C., and multiple U.S. territories.
Investigative journalism and congressional hearings beginning in 2018 have revealed that chemical giants DuPont and 3M understood—and covered up—the extreme toxicity of PFAS, drawing subsequent comparisons with how Big Tobacco for decades conspired to conceal the deadly dangers of cigarettes.
The Bipartisan Infrastructure Law signed by President Joe Biden in 2021 allocated $9 billion to mitigate PFAS contamination in U.S. drinking water systems. However, other congressional efforts to limit and remediate PFAS contamination have died under intense lobbying from the chemical industry.
News
Independent, nonprofit journalism needs your help.
Please Pitch In
Today!