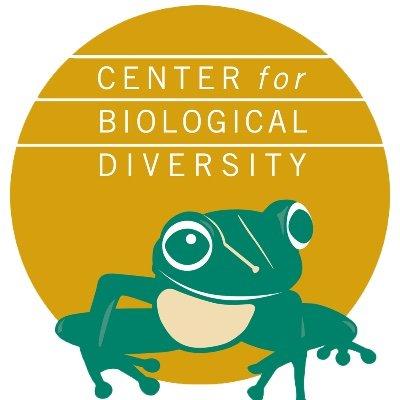 For Immediate Release
Contact:
Nada Culver, The Wilderness Society, (303) 807-6918
Jim Angell, Earthjustice, (720) 272-1179
Amy Atwood, Center for Biological Diversity, (503) 504-5660
Erica Stewart, National Trust for Historic Preservation, (202) 588-6229
Kristen Brengel, National Parks Conservation Association, (202) 454-3380
Landmark Settlement Requires Feds to Revisit Plan for Coal-Friendly Energy Corridors Across West
Feds Urged to Avoid Sensitive Lands, Support Renewable Energy
WASHINGTON
A coalition of conservation organizations and a western Colorado county reached a landmark settlement agreement today with federal agencies, including the Bureau of Land Management, U.S. Forest Service and Department of Energy, requiring the agencies to revise a Bush-era plan creating energy corridors in the West. The agreement, filed in federal court in San Francisco, requires the agencies to revise a "West-wide Energy Corridors" plan to facilitate renewable energy, avoid environmentally sensitive areas and prevent webs of pipelines and power lines across the West.
"This settlement puts federal agencies and potential developers on notice that certain corridors are no-go areas for environmental reasons," said Nada Culver, senior director of agency policy and planning at The Wilderness Society. "We should guide power lines and pipelines to the right places, along with advancing better priorities such as supporting renewable energy."
The corridors were planned by the Bush administration, using streamlined environmental reviews under the 2005 Energy Policy Act. The plan, which was announced in 2008, connects coal and other fossil-fuel power plants to the West's electric grid while often overlooking areas with solar, wind and geothermal potential. Its web of corridors threatened wildlife habitat, wilderness areas and national parks.
"This landmark agreement could make a world of difference to renewable energy development -- and at the same time, minimize messy energy corridors on our public lands to avoid harm to wildlife, parks and wilderness," said Amy Atwood, senior attorney at the Center for Biological Diversity. "The Obama administration needs to seize the opportunity created by this settlement to do right by both nature and our energy future."
The agreement, which now awaits court approval, creates a process for the agencies to periodically review corridors and assess whether to revise, delete or add corridors on a region-by-region basis. The Bureau of Land Management and the U.S. Forest Service, which have siting authority over transmission and pipeline rights-of-way for transmission lines and pipelines on public lands, must also reevaluate corridors located in sensitive areas or corridors that would not carry renewable energy.
"The Bush-era energy corridors would have continued our destructive dependence on fossil fuels. This settlement helps move us away from our dirty energy past and toward a more stable and renewable clean energy future," said Jim Angell, an Earthjustice attorney who represented the plaintiffs.
An interagency workgroup will oversee the new corridor analysis. The settlement requires that it consider studies by the Western Electricity Coordinating Council and Western Governors' Association, expertise provided by the Energy Department, and public feedback to ensure that corridors are thoughtfully sited to provide maximum utility with minimum environmental impact.
"Awe-inspiring views at Arches National Park, known for its famous sandstone arches in Utah's red rock desert, will be better protected from transmission lines running alongside the park," said Kristen Brengel of National Parks Conservation Association. "We are pleased the Interior and Energy departments agreed to consider removing a transmission corridor on the northern outskirts of Las Vegas through a scientifically significant Ice Age fossil site known as Tule Springs -- this area is worthy of a national park designation."
"We are delighted with this win-win outcome," said Elizabeth Merritt of the National Trust for Historic Preservation. "We support the concept of steering pipelines and power lines toward certain corridors, but not at the expense of our culturally and historically significant public lands. By working harder to avoid these sensitive areas, a good idea just got better."



Plaintiffs in the case are The Wilderness Society, Center for Biological Diversity, Bark, Defenders of Wildlife, Great Old Broads for Wilderness, Klamath-Siskiyou Wildlands Center, National Parks Conservation Association, National Trust for Historic Preservation, Natural Resources Defense Council, Oregon Natural Desert Association, Sierra Club, Southern Utah Wilderness Alliance, Western Resource Advocates and Western Watersheds Project, as well as the county of San Miguel, Colo.
At the Center for Biological Diversity, we believe that the welfare of human beings is deeply linked to nature — to the existence in our world of a vast diversity of wild animals and plants. Because diversity has intrinsic value, and because its loss impoverishes society, we work to secure a future for all species, great and small, hovering on the brink of extinction. We do so through science, law and creative media, with a focus on protecting the lands, waters and climate that species need to survive.
(520) 623-5252
LATEST NEWS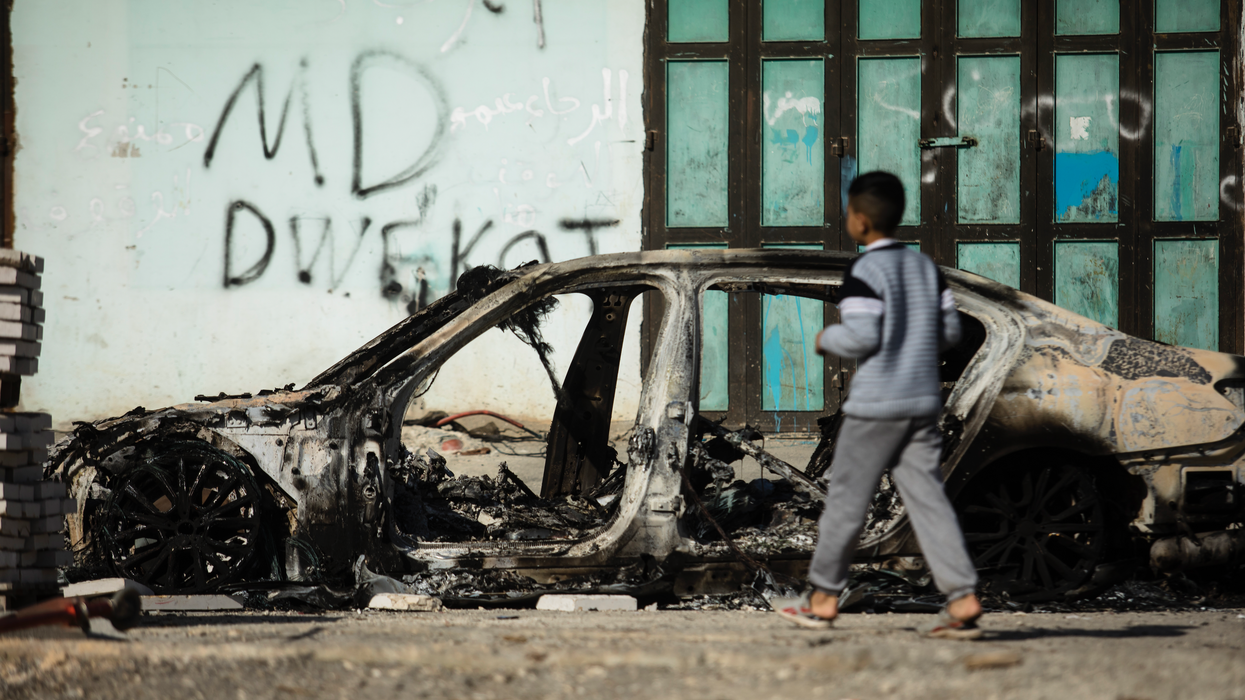 "Leaders in Congress who join this letter are following the demands of a rapidly growing number of Americans—including American Jews—who want to see the Israeli government held accountable for its decades of oppression of Palestinians," said one advocate.
Rep. Jamaal Bowman and Sen. Bernie Sanders are circulating a letter this week urging the Biden administration to "undertake a shift in U.S. policy in recognition of the worsening violence, further annexation of land, and denial of Palestinian rights" by Israel.
The letter, which was first obtained and published by Alex Kane at Jewish Currents, was written by Bowman (D-N.Y.) and is being circulated by Sanders (I-Vt.) in order to gain support from other senators. So far, Reps. Alexandria Ocasio-Cortez (D-N.Y.), Summer Lee (D-Pa.), Rashida Tlaib (D-Mich.), Cori Bush (D-Mo.), Ilhan Omar (D-Minn.), Betty McCollum (D-Minn.), André Carson (D-Ind.), and Ayanna Pressley (D-Mass.) have signed it.
In the letter, the lawmakers expressed their "deep concern" over the "rapidly escalating violence" perpetrated by Israeli occupation forces and settler-colonists against Palestinians. It notes that Israeli Prime Minister Benjamin Netanyahu's far-right government includes people like Itamar Ben-Gvir, the Jewish supremacist security minister who "openly encourages and praises violence against Palestinians," and Finance Minister Bezalel Smotrich, who "responded to the recent Israeli settler attacks on the Palestinian town of Huwara" by calling for the whole town to be "wiped out."
\u201cSCOOP: Bowman, Sanders and 8 others are urging the Biden administration to investigate whether Israel is using US weapons to commit human rights abuses against Palestinians. It's progressives' most forceful response yet to Israel\u2019s new far-right government\u00a0https://t.co/iPJVBdemIe\u201d

— Alex Kane (@Alex Kane) 1680104787
The letter—which, unlike various human rights groups, does not use the term apartheid—details "shocking violence" that is the "bloody reality" for Palestinians living under illegal occupation in the West Bank.
"On February 22, a daytime raid by the Israeli army into the crowded Palestinian city of Nablus killed 11 Palestinians, among them a 72 year-old-man and a 16-year-old child," the lawmakers wrote. "On February 26, a Palestinian gunman shot dead two Israeli settlers outside of Nablus. Subsequently, hundreds of Israeli settlers attacked the Palestinian town of Huwara."
"The settlers, accompanied by the Israeli army, set fire to homes, schools, vehicles, and businesses, killing one Palestinian and injuring over 300 Palestinians," the letter continues. "The local Israeli military commander called the attack a 'pogrom.'"
The letter notes:
This comes amid an already violent year. Israeli forces and settlers have killed over 85 Palestinians in 2023, including 16 children. At least 14 Israelis have been killed, including two children. The previous year was the deadliest for Palestinians in the occupied West Bank since 2004 and included the Israeli military's killings of two American citizens, Shireen Abu Akleh and Omar Assad...

This Israeli government's anti-democratic mission to dismantle the rule of law is a threat to Israelis and Palestinians alike. In addition to explicitly hateful, anti-Palestinian policies, this government is attempting to destroy the independent Israeli judiciary.
The Israeli government's judiciary reforms—which earlier this week were put on hold amid massive protests—"open the path towards further annexation of Palestinian lands," in "violation of international law," the U.S. legislators noted.
The lawmakers urge the Biden administration to:
Ensure U.S. taxpayer funds do not support projects in illegal settlements;
Determine whether U.S.-origin defense articles have been used in violation of existing U.S. laws, including for a purpose not authorized by Section 4 of the Arms Export Control Act... or to commit or support gross violations of human rights by the Israeli government; and
Ensure that all future foreign assistance to Israel, including weapons and equipment, is not used in support of gross violations of human rights.
The lawmakers' push was praised by organizations including the Institute for Policy Studies, Win Without War, and Jewish Voice for Peace, whose political director, Beth Miller, called the letter "an important call to action."
\u201cUSCPR is proud to sign onto this letter led by \n@SenSanders & @RepBowman. \n\nThis letter pushes action & accountability for the U.S.'s ongoing funding of the Israeli regime's human rights abuses against Palestinian people. \n\n#StopArmingIsrael\nhttps://t.co/N4YDS2CSDD\u201d

— #DefendMasaferYatta USCPR (@#DefendMasaferYatta USCPR) 1680112274
"Over 80 Palestinians have been killed by Israeli forces and settlers just since the beginning of 2023, and the Biden administration's statements of 'concern' mean nothing without action and accountability," Miller said in a statement. "Leaders in Congress who join this letter are following the demands of a rapidly growing number of Americans—including American Jews—who want to see the Israeli government held accountable for its decades of oppression of Palestinians."
News
"The senators who voted to remove these protections shamefully put corporate profits over our right to clean drinking water, healthy water-reliant economies, and sustainable water supply," said one critic.

U.S. President Joe Biden's vow to veto a Republican-led resolution that would gut his administration's water protections did not stop four Democratic senators and one ex-Democrat from helping the GOP send the measure to his desk on Wednesday.
Democratic Sens. Catherine Cortez Masto (Nev.), Joe Manchin (W.Va.), Jacky Rosen (D-Nev.), and Jon Tester (Mont.) along with now-Indepedent Sen. Kyrsten Sinema (Ariz.) joined with all Republicans present to pass H.J. Res. 27 in a 53-43 vote.
Passed by the GOP-controlled House early this month mostly along party lines—nine Democrats supported the measure while just one Republican opposed it—the resolution takes aim at regulations finalized by the Biden administration in late December.
"A majority of senators elected to represent the American people have chosen to side with corporate polluters."
Reversing one of many rollbacks under former President Donald Trump, under the Biden rule, the Environmental Protection Agency (EPA) defines "waters of the United States" (WOTUS) that are protected under the Clean Water Act as "traditional navigable waters, the territorial seas, interstate waters, as well as upstream water resources that significantly affect those waters."
In an early March policy statement threatening what is now expected to be Biden's second veto, the White House explained that "H.J. Res. 27 would leave Americans without a clear 'waters of the United States' definition. The increased uncertainty would threaten economic growth, including for agriculture, local economies, and downstream communities."
"Farmers would be left wondering whether artificially irrigated areas remain exempt or not," the White House warned. "Construction crews would be left wondering whether their waterfilled gravel pits remain exempt or not."
"Compared to the kind of uncertain, fragmented, and watered-down regulatory system that H.J. Res. 27 might compel," the White House added, "the final rule will secure substantial and valuable benefits each year in critical flood protections, enhanced water quality, and the treasured recreational activities—fishing, swimming, boating, and more—that fill the lives and livelihoods of tens of millions of U.S. households that depend on healthy wetlands and streams."
\u201cGood thing @POTUS plans to veto \ud83d\udc4e this misguided resolution. We're grateful to #ChesBay champ @SenatorCardin and @EPWCmte Chairman @SenatorCarper for forcefully speaking against it.\u201d

— Chesapeake Bay Foundation (@Chesapeake Bay Foundation) 1680118199
If they all choose to run, Manchin, Rosen, Sinema, and Tester, are up for reelection next year. Cortez Masto, who narrowly won reelection in November, told the Nevada Appeal on Wednesday that the Silver State's "unique water needs are unlike any other state, and this administration's rule forces our local governments, farmers, ranchers, and businesses to jump through unnecessary red tape."
As E&E Newsnoted Wednesday:
One vulnerable Democrat facing a tough reelection campaign opted to stick with his party. Arizona Sen. Mark Kelly's vote had previously been an open question, but during a recent hearing, he repeatedly questioned the use of the Congressional Review Act to target WOTUS.

The CRA allows for a simple majority to overturn recent rules, but also hinders the government's ability to pursue a similar rule. Kelly expressed concern the resolution might unravel any efforts to make Clean Water Act enforcement suitable to states like his.
"Restoring critical protections for waters across the country should be a simple and easily supported effort. Yet a majority of senators elected to represent the American people have chosen to side with corporate polluters and play politics with one of our most critical natural resources," declared Sierra Club executive director Ben Jealous. "This is inexcusable."
"Access to clean, safe water is a human right and should never be determined by where someone lives, how much money they make, or the color of their skin," he said. "The Sierra Club has and will continue to work with our allies to protect our waters, and we call President Biden to swiftly veto the WOTUS Congressional Review Act resolution."
Earthjustice senior legislative counsel Julián González similarly called out the senators and called for a swift veto, while also warning that "protections for clean water are constantly under attack from polluting industries, and this will not be the last Republican attempt to significantly weaken the Clean Water Act during this Congress."
\u201c@POTUS How did we get here? Industry has been hellbent on pursuing deregulatory policies that are politically unpopular and benefit very few, but want people to believe that it was done in their best interest. \n\nSimply put: they spread disinformation. https://t.co/oBa3GYgeuU\u201d

— Earthjustice (@Earthjustice) 1680122201
"The Clean Water Restoration Rule is grounded in the scientific consensus of how waters and wetlands are hydrologically connected and incredibly important to protect," González stressed. "This is a welcome step forward from the Trump administration's pro-polluter dirty water."
"Unfortunately, instead of relying on the science, Republicans—and some Democrats—are choosing to ally themselves with dirty industries whose mission is to eliminate any and all meaningful protections for our waters," he continued. "The senators who voted to remove these protections shamefully put corporate profits over our right to clean drinking water, healthy water-reliant economies, and sustainable water supply."

"We urge members of Congress who supported this resolution to reflect on why they are tossing aside concerns of people from all walks of life who value our waters in order to support those who would decimate the Clean Water Act if they had their way," González added. "Finally, we applaud President Biden for indicating he will reject this effort and veto this resolution when it reaches his desk."

News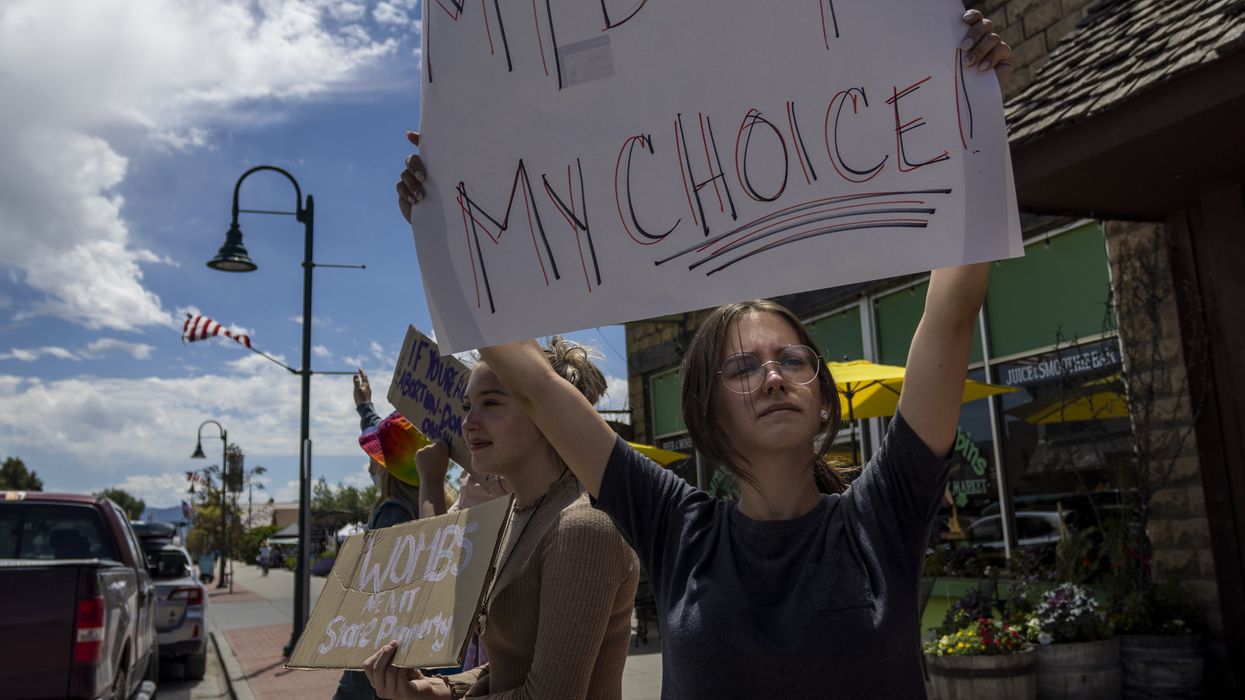 "Human trafficking is a terrible crime where one person takes another person against their will," said one state Democrat. "It is very different from helping a young woman seek medical care without her parents' knowledge."
Reproductive rights advocates and Democratic state lawmakers in Idaho on Wednesday condemned a Republican proposal to create a new crime in the state using the invented term "abortion trafficking," which would criminalize people who help minors to obtain out-of-state abortion care.
The bill (H.B. 242) is widely expected to pass in the state Senate and easily passed in the state House earlier this month on a party-line vote, with 57 Republicans supporting the proposal and and 12 Democrats opposing it. GOP Gov. Brad Little, who has strongly supported the state's abortion ban, is expected to sign the legislation.
H.B. 242 would establish so-called "abortion trafficking" as a new crime and would restrict minors' ability to travel to get abortion care without parental consent.
Any adult who, "with the intent to conceal an abortion from the parents or guardian of a pregnant, unemancipated minor, either procures an abortion... or obtains an abortion-inducing drug" for a minor could face felony charges and up to five years in prison.
Family members of a minor who obtains an abortion across state lines—or the person who impregnated the minor—would be permitted to sue the providers who helped facilitate the procedure for a minimum of $20,000.
Idaho Senate Minority Leader Melissa Wintrow (D-19),
told
The Washington Post
that the legislation "cheapens the term 'human trafficking' and that's shameful."
"Human trafficking is a terrible crime where one person takes another person against their will," Wintrow added. "It is very different from helping a young woman seek medical care without her parents' knowledge."
Last August, one of the nation's most restrictive anti-abortion laws went into effect in Idaho, two months after the right-wing majority on the U.S. Supreme Court overturned Roe v. Wade.
The law bans abortions after six weeks of pregnancy—before many people know they are pregnant—with exceptions in cases involving rape or incest or when the pregnant person's life is in danger. Exceptions to save a pregnant person's life have already resulted in medical providers refusing to provide care in cases when the patient is growing progressively sicker and their fetus has no chance of survival.
Women's March said the bill is likely "the first of many fascist, unconstitutional bills" that will seek to limit pregnant people's ability to travel for abortion care.

\u201cUPDATE: Idaho is about to become the first state to restrict interstate travel for an abortion. The GOP isn't stopping with Dobbs \u2014 now they're coming for our right to travel with the first of many fascist, unconstitutional bills.\u201d

— Women's March (@Women's March) 1680106725
Mistie DelliCarpini-Tolman, the Idaho state director for Planned Parenthood Alliance Advocates, told lawmakers this week that the legislation will place many vulnerable young pregnant people in harm's way.

"For young people living in abusive households, disclosing sexual activity or a pregnancy can trigger physical or emotional abuse, including direct, physical or sexual violence, or being thrown out of the home," said DelliCarpini-Tolman.
Republicans in the state are seeking to further criminalize abortion care days after the state's northernmost hospital announced it will soon close its obstetrics department, citing staffing issues that have following Idaho's abortion ban.
On Tuesday, Republicans in the state announced they would not consider a bill to expand postpartum Medicaid coverage.
"Last year, legislators said they wanted to pass policies to support the health of mothers," Hillarie Hagan, health policy associate for the advocacy group Idaho Voices for Children, told News From the States, "and now they're about to leave town without passing House Bill 201, which would've done just that."

News
SUPPORT OUR WORK.
We are independent, non-profit, advertising-free and 100%
reader supported.