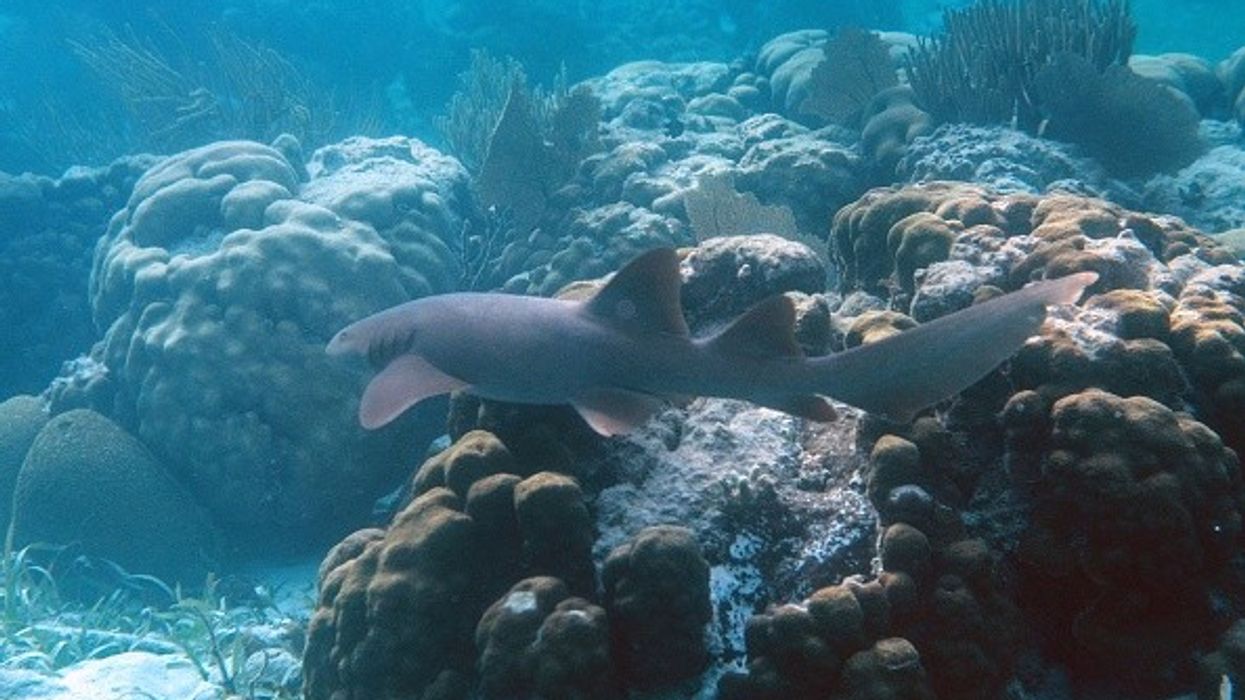 "This will only get worse until there is a global reduction in greenhouse gas emissions," said one expert.
A coral reef forecast released by scientists in the United States this week projects high levels of heat stress for reefs across the Caribbean and off the coasts of several Central and South American countries in the coming months, prompting alarm among experts regarding a potential threat to reefs throughout the planet's oceans.
The Coral Reef Watch project at the National Oceanic and Atmospheric Administration (NOAA) found that reefs throughout the Caribbean and the southern Atlantic and Pacific Oceans have a 90% chance of heat stress over the next four months, necessitating an alert level of 2.
Under Alert Level 2, scientists say severe bleaching as well as coral reef mortality are likely.
Derek Manzello, coordinator of Coral Reef Watch, toldThe Guardian Friday that by continuing to extract fossil fuels for energy and adding to planet-heating greenhouse gas emissions, humans are conducting "essentially a big field experiment."
"I don't think any of these places have seen heat stress like this before," Manzello told The Guardian.
University of California, Davis atmospheric sciences student Colin McCarthy called the projection for the next four months "shocking."
"Virtually all North American coral reefs could face bleaching in the next four months," he said on social media.
Warmer water causes the algae in a coral reef's tissues to be expelled, leaving the reef with a bleached appearance. The algae is coral's primary food source and its loss makes the reef more susceptible to disease and mortality—harming the marine species that depend on the reef.
Coral reefs provide a habitat for more than a quarter of all marine species.
NOAA's forecast comes days after the Copernicus Climate Change Service, the climate agency of the European Union, released a report on unprecedented high temperatures in the world's oceans.
The average daily global ocean surface temperature reached 20.96°C (69.7°F) last week, breaking 2016's previous record of 20.95°C.
Late last month, researchers found that the ocean 40 miles south of the Miami coast in Florida reached 101.1°F, near a site where scientists detected "100% coral mortality."
"We are marching towards a Caribbean-wide coral bleaching event in the next month if things don't change," Manzello told The Guardian.
The loss of coral reefs would have catastrophic consequences for fishing industries across the world, coastlines that depend on reefs to act as a buffer against powerful storms—which are becoming more common as a result of the climate crisis—and advances in medical science, as experts have used reefs to research new medications and treatments for diseases including cancer and Alzheimer's.
In NOAA's 7-day outlook for the world's coral reefs on Friday, the vast majority of the oceans were at least under a "watch" for bleaching. Large swaths of the South Pacific were under Alert Level 1 or 2.
"This will only get worse until there is a global reduction in greenhouse gas emissions," Manzello told The Guardian. "The big fear is there will be catastrophic mortality."
News