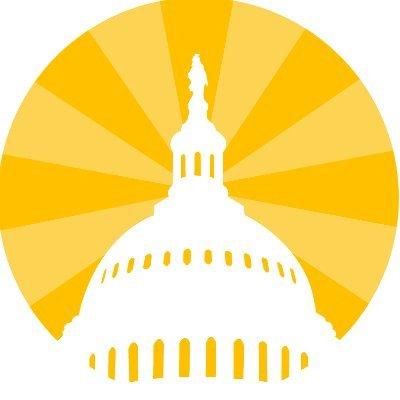 For Immediate Release
Contact:
Mia Jacobs,Communications Director, CPC,Email:,Mia.Jacobs@mail.house.gov,Phone: (202) 225-3106
House Democrats Across the Caucus Call for Congress to Reject Republican Debt Ceiling Demands and Avoid Economic Default
House Dems Demand a Clean Debt Ceiling Increase and Separately "Welcome an Open and Productive Debate…on Approaches to Address both Federal Spending and Revenues"
Today, led by Representatives Brendan F. Boyle (PA-02), Ranking Member of the House Budget Committee, Pramila Jayapal (WA-07), Chair of the Congressional Progressive Caucus, and Annie Kuster (NH-02), Chair of the New Democrat Coalition, Members from across the House Democratic Caucus called on Republicans to uphold their obligation to protect the full faith and credit of the United States by lifting the debt ceiling "without any extraneous policies attached."
The lawmakers also emphasize, "separate from the lifting of the debt ceiling, House Democrats have welcomed an open and productive debate through the normal budgetary process on approaches to address both federal spending and revenues that do not involve the threat of nonpayment of funds already appropriated by law." The House Democrats underscore that Congressional Republicans voted to raise the debt ceiling on three separate occasions under President Trump.
The catastrophic impact of breaching the debt ceiling cannot be overstated. Moody's Analytics projects a prolonged breach would lead to a 4 percent decline in GDP, 7 million jobs lost with unemployment above 8 percent, and roughly $10 trillion in household wealth wiped out. The specter of default would haunt the U.S. economy, with GDP a full percentage point lower a decade after the crisis and 900,000 jobs never regained. Additionally, Treasury Secretary Janet Yellen warned that a default would cause a recession in the U.S. economy and ultimately could cause a global financial crisis.
The letter reads in part:
"Although [Republicans] recently stated that 'the greatest threat to our future is our national debt,' we note with puzzlement that Congressional Republicans voted to pass the Tax Cuts and Jobs Act (TCJA) in 2017, which the Congressional Budget Office (CBO) estimated would increase the federal deficit by $1.9 trillion over 10 years, with 83 percent of the law's benefits estimated to accrue to the richest 1 percent by 2027. The first act of House Republicans in the 118th Congress under your Speakership was passing legislation — which Democrats unanimously opposed — to rescind funding for I.R.S. enforcement against tax evasion by wealthy individuals and large corporations. The CBO estimated that by reducing revenue, that legislation would increase the deficit by $114 billion over 10 years. In fact, the Republican agenda would increase the debt by over $3 trillion."
House Democrats make it clear that while they welcome debate on spending and economic responsibility, negotiations over spending must be distinct from the threat of economic default, and any cuts to Social Security and Medicare are 'off the table.'
The full text of the letter can be found here.

The signatories of the letter include Representatives Brendan Boyle (PA-02), Pramila Jayapal (WA-07), Ann Kuster (NH-02), Alma S. Adams Ph.D. (NC-12), Colin Z. Allred (TX-32), Jake Auchincloss (MA-04), Becca Balint (VT-AL), Nanette Diaz Barragán (CA-44), Joyce Beatty (OH-03), Ami Bera, M.D. (CA-06), Donald S. Beyer Jr. (VA-08), Sanford Bishop (GA-02), Earl Blumenauer (OR-03), Lisa Blunt Rochester (DE-AL), Suzanne Bonamici(OR-01), Jamaal Bowman, Ed.D. (NY-17), Julia Brownley (CA-26), Shontel Brown (OH-11), Nikki Budzinski (IL-13), Cori Bush (MO-01), Yadira Caraveo M.D. (CO-08), Salud Carbajal (CA-24), Tony Cárdenas (CA-29), André Carson (IN-07), Troy Carter (LA-02), Matt Cartwright (PA-08), Greg Casar (TX-35), Sean Casten (IL-06), Kathy Castor (FL-14), Joaquin Castro (TX-20), Sheila Cherfilus-McCormick (FL-20), Judy Chu (CA-28), David N. Cicilline (RI-01), Yvette D. Clarke (NY-09), Emanuel Cleaver II (MO-05), Steve Cohen (TN-09), Pramila Jayapal (WA-07), Gerald E. Connolly (VA-11), J. Luis Correa (CA-46), Joe Courtney (CT-02), Angie Craig (MN-02), Jasmine Crockett (TX-30), Jason Crow (CO-06), Sharice L. Davids (KS-03), Danny K. Davis (IL-07), Madeleine Dean (PA-04), Diana DeGette (CO-01), Rosa L. DeLauro (CT-03), Suzan K. DelBene (WA-01), Christopher Deluzio (PA-17), Mark DeSaulnier( CA-10), Debbie Dingell (MI-06), Lloyd Doggett (TX-37), Veronica Escobar (TX-16), Anna G. Eshoo (CA-16), Adriano Espaillat (NY-13), Dwight Evans (PA-03), Lizzie Fletcher (TX-07), Bill Foster (IL-11), Valerie P. Foushee (NC-04), Lois Frankel (FL-22), Maxwell Alejandro Frost (FL-10), Ruben Gallego (AZ-03). John Garamendi (CA-08), Jesús G. "Chuy"García (IL-04), Robert Garcia (CA-42), Sylvia R. Garcia (TX-29), Daniel Goldman (NY-10), Jimmy Gomez (CA-34), Vicente Gonzalez (TX-34), Al Green (TX-09), Raúl M. Grijalva (AZ-07), Josh Harder (CA-09), Jahana Hayes (CT-05), Bria Higgins (NY-26), James A. Himes (CT-04), Steven Horsford (NV-04), Val Hoyle (OR-04), Jared Huffman (CA-02), Glenn Ivey (MD-04), Jeff Jackson (NC-14), Jonathan L. Jackson (IL-01), Sheila Jackson Lee (TX-18), Sara Jacobs (CA-51), Henry C. "Hank" Johnson (GA-04), Sydney Kamlager-Dove (CA-37), Marcy Kaptur (OH-09), William R. Keating (MA-09), Robin L. Kelly (IL-02) , Ro Khanna (CA-17), Daniel T. Kildee (MI-08), Derek Kilmer (WA-06), Andy Kim (NJ-03), Raja Krishnamoorthi (IL-08), Greg Landsman (OH-01), Rick Larsen (WA-02), John B. Larson (CT-01), Barbara Lee (CA-13), Summer Lee (PA-12), Susie Lee (NV-03), Teresa Leger Fernández (NM-03), Mike Levin (CA-49), Ted W. Lieu (CA-36), Zoe Lofgren (CA-18), Stephen F. Lynch (MA-08), Seth Magaziner (RI-02), Kathy Manning (NC-06), Doris Matsui (CA-07), Lucy McBath (GA-07), Jennifer L. McClellan (VA-04), Betty McCollum (MN-04), Morgan McGarvey (KY-03), James P. McGovern (MA-02), Gregory W. Meeks (NY-05), Robert J. Menendez (NJ-08), Grace Meng (NY-06), Kweisi Mfume (MD-07), Gwen S. Moore (WI-04), Joseph D. Morelle (NY-25), Jared Moskowitz (FL-23), Seth Moulton (MA-06), Frank J. Mrvan (IN-01), Kevin Mullin (CA-15), Jerrold Nadler (NY-12), Grace F. Napolitano (CA-31), Joe Neguse (CO-02), Wiley Nickel (NC-13), Donald Norcross (NJ-01), Eleanor Holmes Norton (DC-AL), Alexandria Ocasio-Cortez (NY-14), Ilhan Omar (MN-05), Frank Pallone, Jr. (NJ-06), Chris Pappas (NH-01), Bill Pascrell, Jr. (NJ-09), Donald M. Payne, Jr. (NJ-10), Brittany Pettersen (CO-07), Chellie Pingree (ME-01), Stacey E. Plaskett (VI-AL), Mark Pocan (WI-02), Katie Porter (CA-47), Ayanna Pressley (MA-07), Mike Quigley (IL-05), Delia C. Ramirez (IL-03), Jamie Raskin (MD-08), Deborah K. Ross (NC-02), Raul Ruiz (CA-25), C.A. Dutch Ruppersberger (MD-02), Patrick K. Ryan (NY-18), Andrea Salinas (OR-05), Linda T. Sánchez (CA-38), John P. Sarbanes (MD-03), Mary Gay Scanlon (PA-05), Janice Schakowsky (IL-09), Adam B. Schiff (CA-30), Bradley Scott Schneider (IL-10), Hillary J. Scholten (MI-03), Kim Schrier M.D. (WA-08), David Scott (GA-13), Robert C. "Bobby" Scott (VA-03), Terri A. Sewell (AL-07), Brad Sherman (CA-32), Mikie Sherrill (NJ-11), Elissa Slotkin (MI-07), Adam Smith (WA-09), Eric Sorensen (IL-17), Darren Soto (FL-09), Melanie Stansbury (NM-01), Greg Stanton (AZ-04), Haley M. Stevens (MI-11), Marilyn Strickland (WA-10), Eric Swalwell (CA-14), Emilia Strong Sykes (OH-13), Mark Takano (CA-39), Shri Thanedar (MI-13), Mike Thompson (CA-04), Dina Titus (NV-01), Rashida Tlaib (MI-12), Jill Tokuda (HI-02), Paul Tonko (NY-20), Norma J. Torres (CA-35), Ritchie Torres (NY-35), Lori Trahan (MA-03), David Trone (MD-06), Lauren Underwood (IL-14), Juan Vargas (CA-52), Gabe Vasquez (NM-02), Marc A. Veasey (TX-33), Nydia M. Velázquez (NY-07), Debbie Wasserman Schultz (FL-25), Maxine Waters (CA-43), Bonnie Watson Coleman (NJ-12), Jennifer Wexton (VA-10), Susan Wild (PA-07), Nikema Williams (GA-05), and Frederica S. Wilson (FL-24).

The Congressional Progressive Caucus (CPC) is made up of nearly 100 members standing up for progressive ideals in Washington and throughout the country. Since 1991, the CPC has advocated for progressive policies that prioritize working Americans over corporate interests, fight economic and social inequality, and advance civil liberties.
(202) 225-3106
LATEST NEWS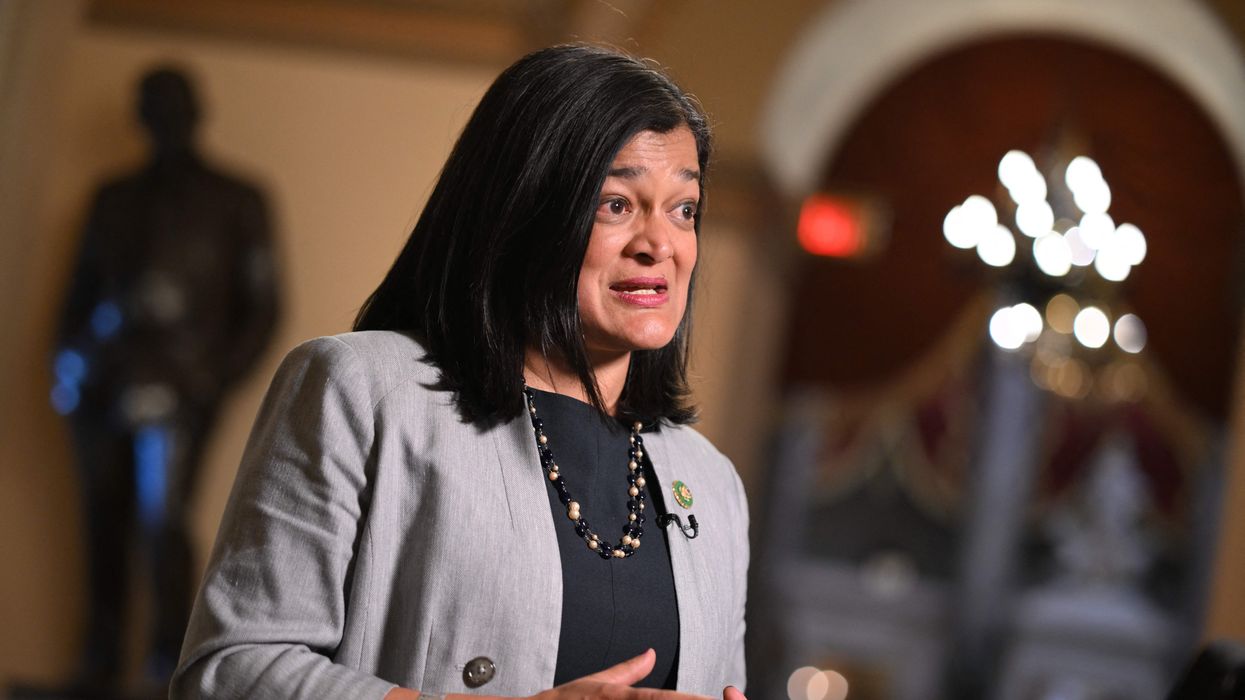 "House Republicans cannot move their extreme, cruel, unworkable anti-immigrant agenda through the regular legislative process, so they're trying to make an end-run around Congress and hold the American people hostage to force it into law."
The Democratic chairs of leading congressional caucuses said late Thursday that they oppose any last-minute effort to cram immigration policy changes into government funding legislation as House and Senate Republicans consider doing just that, with a shutdown less than 48 hours away.
"It is not appropriate to establish new immigration and border policy in a bill to keep the government funded," the chairs of the Congressional Progressive Caucus, Congressional Hispanic Caucus, Congressional Asian Pacific American Caucus, and Congressional Black Caucus said in a joint statement.
"House Republicans cannot move their extreme, cruel, unworkable anti-immigrant agenda through the regular legislative process, so they're trying to make an end-run around Congress and hold the American people hostage to force it into law," they continued. "Even Minority Leader Senator McConnell has said, 'Shutting down the government isn't an effective way to make a point.' We couldn't agree more."
The Democrats' statement came in the wake of news that members of the House and Senate—with the reported backing of some Democrats in the upper chamber—are discussing the possible addition of immigration and border measures to a short-term government funding bill in a bid to win the votes of intransigent House Republicans.
Earlier this week, as the chaos-ridden House failed to make progress, the Senate advanced a legislative vehicle for a continuing resolution that would keep the government through November 17—an attempt to buy time for both chambers to approve full-year funding measures.

Citing two unnamed Republican aides, The Washington Postreported that "by Thursday evening, Senate Republicans were considering an amendment to the continuing resolution that would include $6 billion in funding for border security but no new immigration policy."
According to the Post, Sens. Chris Murphy (D-Conn.), James Lankford (R-Okla.), Susan Collins (R-Maine), Thom Tillis (R-N.C.), and Kyrsten Sinema (I-Ariz.) "appeared to be involved in the talks."
On Friday, House Speaker Kevin McCarthy (R-Calif.)—who is facing a potential removal plot by far-right House Republicans—is expected to put on the floor a Republican stopgap funding measure that includes major federal spending cuts and border policies.
The Wall Street Journalreported late Thursday that the GOP package includes changes that "House lawmakers passed earlier this year in a broader bill that orders construction to resume on the Trump administration's border wall." That bill was dead on arrival in the Senate.
"The border measures, which have broad backing in the conference, would also make it harder for people to remain in the U.S. under the protection of asylum rules," the Journal noted.
House Republicans' latest effort to move ahead with a short-term funding package will come after they passed several appropriations bills Thursday night, including measures to fund the Pentagon and State Department.
But the House voted down the GOP-authored agriculture appropriations bill, which included steep cuts to food aid for low-income families and a rollback of abortion pill access.
Rep. Rosa DeLauro (D-Conn.), the top Democrat on the House Appropriations Committee, said in a statement that lawmakers "should have spent this week working together to prevent the government from shutting down."
"Instead, we spent it watching House Republicans in chaos, loading up their 2024 funding bills with deeper cuts and dangerous policies that harm the economy and raise the cost of living for American families," said DeLauro. "Another day of Republican dysfunction, two days until they shut the government down."
News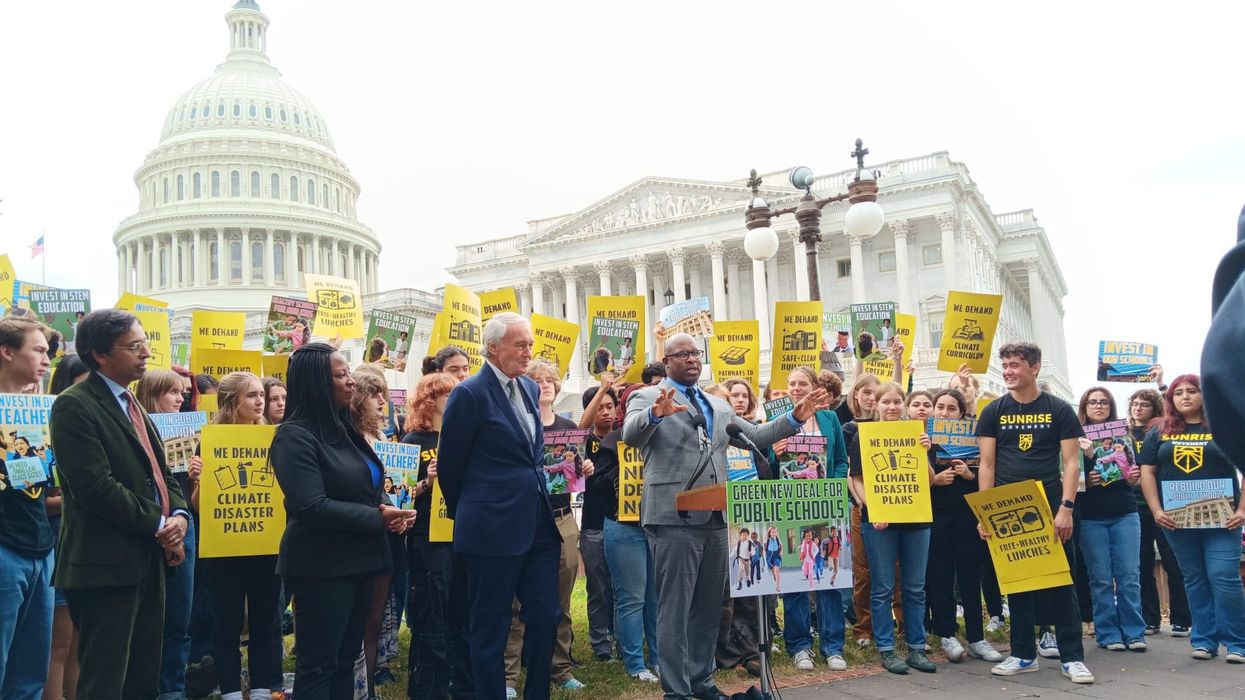 "Let's build a green future where every student can learn and thrive," said Sen. Ed Markey while introducing the proposed legislation.
Climate and education advocates on Thursday cheered the introduction in the U.S. Congress by Sen. Ed Markey and Rep. Jamaal Bowman of the Green New Deal for Public Schools Act, which the lawmakers said would invest $1.6 trillion to transform the nation's education system while "creating 1.3 million jobs and eliminating 78 million metric tons of carbon emissions over 10 years."
A statement promoting the proposed legislation says it would "fund green upgrades that remove all health harms and carbon pollution fromevery public school in the nation while taking on environmental and racial inequities."
"It will unleash the potential of safe and inspiring public education for 50 million K-12 students in every neighborhood across the country," the statement added. "And, it willadd essential staff to vulnerable schools, create 1.3 million good-paying jobs annually, and reduce carbon emissions by 78 millionmetric tons each year—that's the same as taking 17 million gas-powered cars off the road!"
The measure is currently co-sponsored by 74 House lawmakers and is endorsed by advocacy groups including the Sunrise Movement; American Federation of Teachers; Gen Z for Change; Working Families Party; Sierra Club; Institute for Policy Studies; GreenLatinos; March for Our Lives; Progressive Democrats of America; and the American Federation of State, County, and Municipal Employees.
"The United States of America should have the best public education system in the world—our students, parents, teachers, staff, and administrators are doing their part, but Congress is failing them at every turn," Markey (D-Mass.) said in a statement. "School buildings are falling apart, educators and staff are creating makeshift air conditioners from window units, aging infrastructure is making our kids and our planet sick—it's a disgrace."

"The Green New Deal for Public Schools Act delivers climate justice, health justice, social justice, economic justice, and racial justice so that students—no matter their zip code—can learn in a safe and healthy environment, and one that is contributing to a healthier planet for the next generation," Markey added. "It is long past due for the United States to invest in schools what schools invest in us."
Bowman (D-N.Y.)—the founder and former principal of the Cornerstone Academy for Social Action, a public middle school in the Bronx—said that "it's time to revolutionize our public schools."
"As we face the devastating impacts of the climate crisis and confront the harms of underinvestment in redlined communities and inequities in our education system, we must center our kids and their futures," he asserted. "Education can change the world."
Bowman continued:

Schools should be the centers of our communities, places of joy and self-discovery where students feel safe to grow, thrive, and explore their passions and curiosity. Right now, they're crumbling, leaving our students, educators, and communities behind. We must take advantage of this moment by putting them first and facing the climate crisis head-on with bold investments in our schools focused on environmental, educational, economic, and racial equity.
"It's time for us to provide our kids with the resources they need to unlock their brilliance and have a livable planet by passing the Green New Deal for Public Schools Act and making urgent and necessary investments to revitalize our public education system," Bowman added.
The proposed legislation comes three days after students at more than 50 high schools across the U.S.—led by the Sunrise Movement—launched the Green New Deals for Schools campaign. The campaign is demanding that education officials provide school buildings powered by renewable energy; free, healthy, local, and sustainable meals; support for finding well-paying, unionized green careers; plans for extreme weather events; and instruction about the climate crisis.
News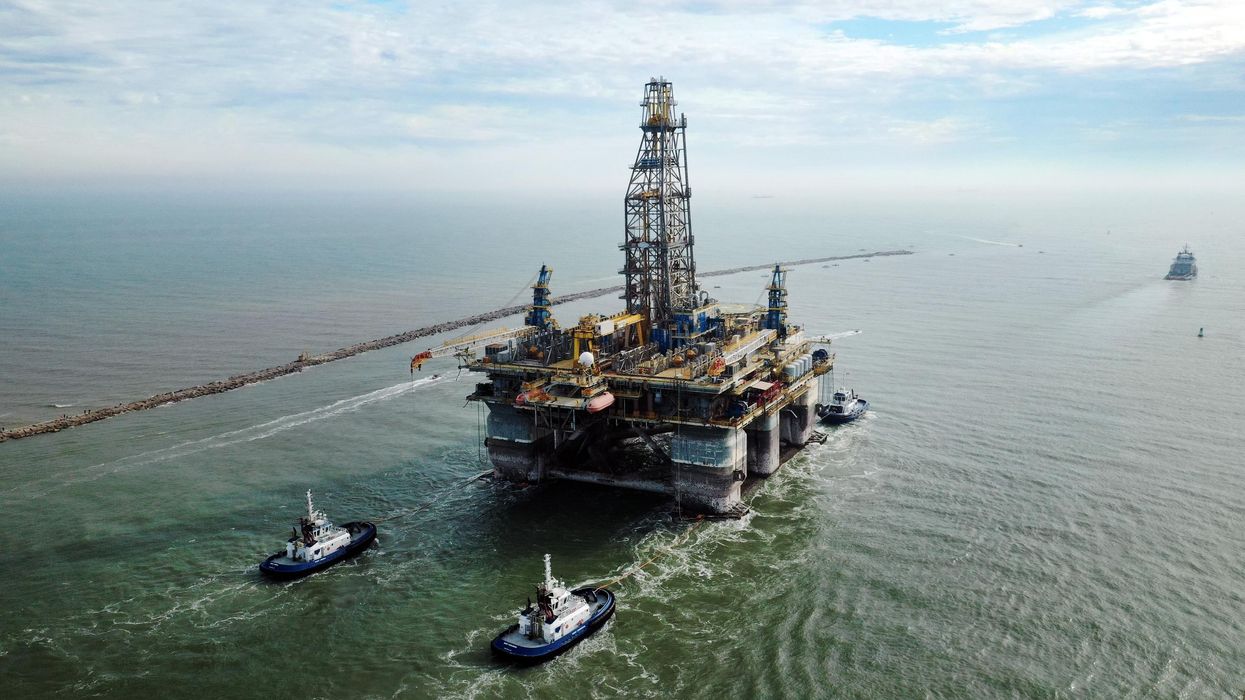 "President Biden says that climate change is an existential threat," said one campaigner. "Unfortunately, this decision is yet another sign that his administration is not willing to take actions that would match that rhetoric."
Climate and environmental defenders on Thursday condemned the Biden administration's imminent plan to sell offshore oil and gas drilling rights in the Gulf of Mexico over the next five years.
Bloombergreported Deputy Interior Secretary Tommy Beaudreau told a Senate panel on Thursday that the Biden administration's five-year offshore drilling rights plan will be released on Friday. Beaudreau said the plan was "definitely informed" by the Inflation Reduction Actction Act, which–while allocating hundreds of billions of dollars in clean energy investments—mandates fossil fuel drilling, a move made to gain the support of corporate Democrats including Sen. Joe Manchin of West Virginia.
"The only way to avert the worst impacts of the climate crisis is by stopping new fossil fuel projects."
The previous drilling plan expired last year. The new one will include details regarding drilling rights in Alaska and the Gulf of Mexico. Congress will have 60 days to review the proposal.
"The only way to avert the worst impacts of the climate crisis is by stopping new fossil fuel projects. The Biden administration knows this, and yet is making the outlandish and irresponsible decision to increase oil production for decades to come," Wenonah Hauter, executive director of the advocacy group Food & Water Watch—which warned the drilling plan would be a "climate nightmare"—said in a statement.
"This decision is yet another reminder that thanks to Sen. Joe Manchin, the Inflation Reduction Act requires oil and gas drilling on public lands in order to develop clean energy sources like wind and solar," she added. "This short-sighted political dealmaking will continue to have grave consequences."
Biden was praised by green campaigners earlier this month for canceling existing oil and gas drilling leases in the Arctic National Wildlife Refuge in Alaska and for banning drilling on 13 million acres of the National Petroleum Reserve.
However, the president—who campaigned on a pledge to phase out fossil fuel extraction on public lands and waters—has been criticized for approving new drilling permits ata faster rate than his predecessor, former President Donald Trump, and for approving major fossil fuel infrastructure including the Willow Project in Alaska, the Mountain Valley Pipeline in West Virginia, and for green-lighting liquefied natural gas export terminals in Alaska and along the Gulf of Mexico.
Numerous green groups also sued the U.S. Interior Department earlier this year over its plan to offer more than 73 million acres in the Gulf of Mexico in a lease sale.
"Approving new offshore drilling is an unconscionable betrayal of future generations who will be forced to live through an intensifying planetary emergency, and will pose direct and severe threats to healthy oceans and marine life," said Hauter.
"President Biden says that climate change is an existential threat," she added. "Unfortunately, this decision is yet another sign that his administration is not willing to take actions that would match that rhetoric."
Last week, the Biden administration and green groups said they would appeal a Louisiana federal judge's ruling blocking the administration from exempting 6 million acres in the Gulf of Mexico from a drilling lease sale initially scheduled for Wednesday but postponed by the Interior Department's Bureau of Ocean Energy Management after the judge's decision.
News
Independent, nonprofit journalism needs your help.
Please Pitch In
Today!