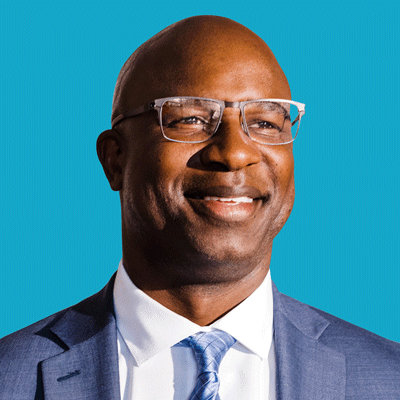 Rep. Jamaal Bowman Introduces Emergency Price Stabilization Act
Today, Congressman Jamaal Bowman, Ed.D. (NY-16) unveiled the Emergency Price Stabilization Act, which will launch a whole-of-government effort to address America's cost-of-living crisis.
WASHINGTON
Today, Congressman Jamaal Bowman, Ed.D. (NY-16) unveiled the Emergency Price Stabilization Act, which will launch a whole-of-government effort to address America's cost-of-living crisis.
"In my district and across the country, people simply cannot afford to live," said Congressman Jamaal Bowman, Ed.D (NY-16). "From impossible rents and utility bills to soaring costs for food, health care, and other necessities of life, people in America are being crushed by the burden of high prices and wages that can't keep pace. While our government is taking several important steps in response, we must move with greater speed and agility to protect our constituents from price shocks and corporate profiteering. The Emergency Price Stabilization Act will do exactly that - first, by getting to the bottom of what is driving price increases in key sectors, and second, by designing targeted controls and regulations to rein in those prices. At every step of the way, we will mobilize and engage the public in the process. We cannot simply step back and allow the Federal Reserve, which hiked interest rates again last week, to address inflation on the backs of everyday people. That approach means throwing people out of work and risking a recession. Here is the question we must ask: do we have the resources and skills to reach our full productive capacity, make sure everyone in this country has a good job, and manage our economy in the interests of all people? I believe the answer is yes. But we'll need a new economic playbook to get there, and passing my Emergency Price Stabilization Act would be a major step in the right direction."
The Emergency Price Stabilization Act will expand the existing White House Supply Chains Disruption Task Force, creating a new Sub-Task Force that is empowered to:
Monitor and analyze price changes related to food, energy, housing, health care, transportation, and other goods and services that are vital to the country's health and economic security;
Proactively investigate corporate profiteering in those areas, including price-gouging linked to supply chain disruptions, by using subpoena power to open up and examine corporate books;
Make recommendations to the President for appropriate, strategic controls and regulations to limit growth and reduce volatility in those key prices, which the President is temporarily authorized to implement;
Engage and mobilize the public as part of the process of monitoring and regulating prices, and harness the expertise of federal agencies, outside experts, unions, and community organizations; and
Propose complementary measures to ensure adequate supply of relevant goods and services, expand productive capacity, and meet climate and public health standards in the application of any price controls or regulations.
Click here to read statements in support of the Emergency Price Stabilization Act from a range of individual economists and experts, including James K. Galbraith, Robert Reich, Isabella Weber, and Mark Paul.
"Though Wall Street tycoons would have us believe otherwise, retail prices for essential goods like food and energy are not set by simple supply and demand. They are egregiously manipulated by corporate giants that have achieved monopoly-level dominance over their markets," said Food & Water Watch Executive Director Wenonah Hauter. "Setting reasonable maximum prices for everyday needs would reduce out-of-pocket costs to consumers while curbing excessive profiteering by opportunistic corporations. This common-sense legislation is needed more than ever."
"Corporations are reaping record profits while working people's wages are falling behind inflation," said AFL-CIO Government Affairs Director William Samuel. "This bill will ensure that we have every tool available to help working people cope with rising prices."
"Even before the pandemic, millions of America's lowest-income and most marginalized households were struggling to keep roofs over their heads, always just one financial shock away from falling behind on rent and being threatened with eviction, and in the worst cases, homelessness," stated Diane Yentel, president and CEO of the National Low Income Housing Coalition. "Today, these same households are facing new threats with historic levels of inflation and skyrocketing rents. Just as some states have in place laws to prevent price or rent gouging after natural disasters, Congress should consider similar protections like those included in the Emergency Price Stabilization Act for renters coming out of a global pandemic."
"The rent is too damn high, and it is past time for the federal government to regulate the private rental market by setting price controls," said Tara Raghuveer, Homes Guarantee Campaign Director, People's Action. "Rent inflation is a national emergency, both a crisis for millions of tenants who can't afford their home, and a threat to our economic security as rent drives core inflation. Corporate landlords are using inflation as an excuse to raise rents, and they are raising rents beyond inflation; they are rent gouging. Congress and the President must act immediately to regulate rents, to curb inflation and to correct the imbalance of power between tenants and their landlords. This bill is a critical step in the right direction."
"It's time to take emergency pricing power out of the hands of corporate profiteers and put it in the hands of publicly accountable officials," said Matt Kent, Competition Policy Advocate at Public Citizen. "The Emergency Price Stabilization Act gives the federal government the tools necessary to step in on behalf of consumers when prices soar due to C-suite profit seeking during successive global emergencies. Crucially, the bill provides a targeted policy path for combating inflation without hiking interest rates, putting people out of work and tilting the economy into recession. "
"Rising costs are squeezing working people across the country, and politicians and policy makers keep insisting that the only way to stop it is to cut jobs and take money out of people's pockets by raising interest rates," said Natalia Salgado, Working Families Party Director of Federal Affairs. "Rep. Bowman's bill would give our government more and better options for fighting inflation by going directly at the prices set by firms with concentrated economic power. Working families need the government on our side and this is one important way to put it there."
Original co-sponsors of the legislation include: Reps. Cori Bush (D-MO), Steve Cohen (D-TN), Danny K. Davis (D-IL), Jesus G. "Chuy" Garcia (D-IL), Eleanor Holmes Norton (D-D.C.), Hank Johnson (D-GA), Mondaire Jones (D-NY), Barbara Lee (D-CA), Jerrold Nadler (D-N.Y.), Alexandria Ocasio-Cortez (D-N.Y.), Donald M. Payne, Jr. (D-NJ), Ayanna Pressley (D-MA), Jan Schakowsky (D-IL), Mark Takano (D-CA), Rashida Tlaib (D-MI), and Bonnie Watson Coleman (D-N.J.)
Organizations endorsing include: AFL-CIO, SEIU, International Brotherhood of Teamsters, National Nurses United, Food & Water Watch, Public Citizen, Indivisible, MoveOn, 1199 SEIU, Jobs with Justice, United for Respect, Community Change Action, Homes Guarantee Campaign, National Low Income Housing Coalition, National Housing Law Project, Housing Justice for All, Action Center on Race & the Economy (ACRE), NY PIRG, New York Communities for Change, Working Families Party, Fight Corporate Monopolies, Center for Popular Democracy Action, People's Action, Center for Biological Diversity, Friends of the Earth US, Sunrise Movement, Social Security Works, Campaign for NY Health, Unrig our Economy NYC, National Employment Law Project, Labor Network for Sustainability, Taproot Earth, Democracy Collaborative, Sane Energy Project, Climate and Community Project, and New York Lawyers for the Public Interest.
Click here to read a summary of the bill.
Click here to read the full text of the bill.
Jamaal Anthony Bowman is an American politician and educator serving as the U.S. representative for New York's 16th congressional district since 2021.
(202) 225-2464
LATEST NEWS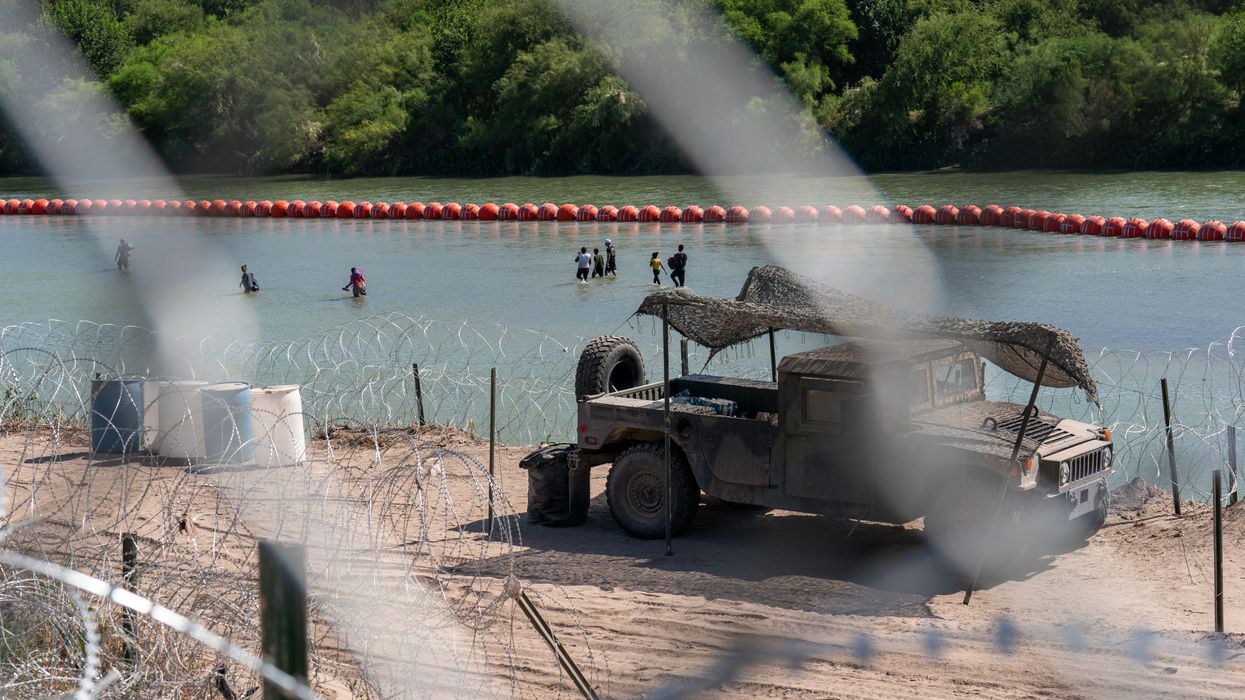 "Despite this small victory, the razor buoys are only a fraction of Gov. Abbott's racist and murderous Operation Lone Star," one group noted.
A federal appellate court panel on Friday delivered a blow to Republican Texas Gov. Greg Abbott's anti-migrant regime, ruling 2-1 that the state must remove from the Rio Grande a buoy barrier intended to block people from crossing the U.S.-Mexico border.
The U.S. Department of Justice (DOJ) sued Texas and Abbott over the buoys, which are part of the governor's Operation Lone Star, in July. U.S. Judge David A. Ezra of the Western District of Texas, an appointee of former President Ronald Reagan, ordered the state to remove the barrier and prohibited new or additional blockades in September.
The U.S. Court of Appeals for the 5th Circuit initially blocked Ezra's ruling while it considered the case, but Judges Dana Douglas and Carolyn Dineen King—respectively appointed by President Joe Biden and former President Jimmy Carter—affirmed his decision that the buoys violate federal law on Friday. Judge Don Willett, an appointee of ex-President Donald Trump, dissented.
"I've seen Gov. Abbott's border buoys for myself. They're illegal and dangerous."
The lower court "considered the threat to navigation and federal government operations on the Rio Grande, as well as the potential threat to human life the floating barrier created," Douglas wrote for the majority. "All of the district court's findings of fact were well supported by the record, and its conclusion... was not an abuse of discretion."
American Immigration Council policy director Aaron Reichlin-Melnick suggested on social media that the case turned out the way it did, even though the 5th Circuit is the most conservative U.S. appeals court, "in part because the panel draw was a very good one for the DOJ."

Abbott said Friday that the decision "is clearly wrong," that he and GOP state Attorney General Ken Paxton "will seek an immediate rehearing by the entire court," and that they will seek intervention from the right-wing U.S. Supreme Court "if needed."'
Despite the governor's determination to continue the legal battle, opponents of 4-foot-wide orange spherical buoys—which span 1,000 feet of the river near Eagle Pass—celebrated the appeals court decision.
"I've seen Gov. Abbott's border buoys for myself. They're illegal and dangerous," said U.S. Rep. Joaquin Castro (D-Texas), who led a congressional trip to the barrier and a letter urging the Biden administration to act. "I applaud the Justice Department for today's hard-fought victory in the conservative 5th Circuit and look forward to seeing these death traps removed from the Rio Grande."
The immigrant youth-led group United We Dream also welcomed the "small victory" but stressed that "the razor buoys are only a fraction of Gov. Abbott's racist and murderous Operation Lone Star," pointing to a new Human Rights Watch (HRW) report.
HRW revealed earlier this week that "dangerous chases of vehicles thought to contain migrants under the Texas government's Operation Lone Star program led to crashes that killed at least 74 people and injured at least another 189 in a 29-month period."
Alison Parker, HRW's deputy U.S. director, declared that the state operation "is maximizing chaos, fear, and human rights abuses against Texans and migrants, which might be a cynical way to win political points but is not a responsible way to run a government."
The report and ruling on Texas' operation come as congressional Republicans attempt to force through what migrant rights advocates are calling "unconscionable" changes to asylum policy in exchange for funding for Ukraine, Israel, and Taiwan.

News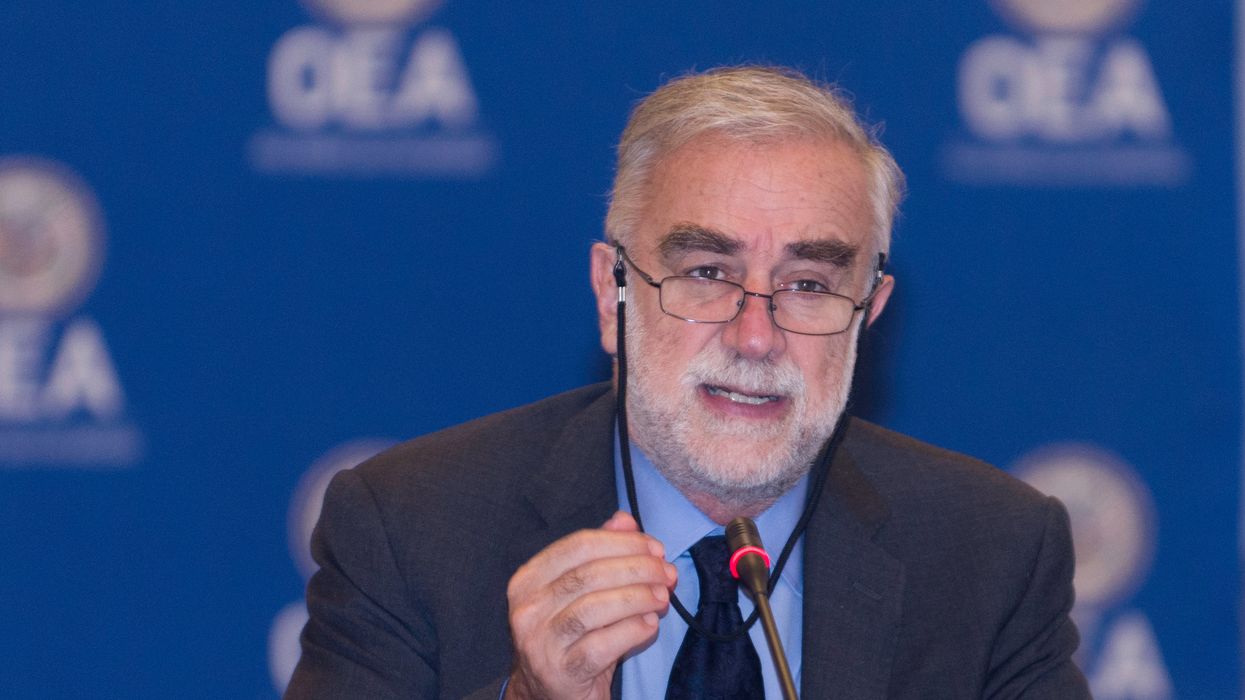 "Each bombing, each of the killings, should be properly investigated," said Luis Moreno Ocampo, "but... the siege itself is already genocide."
Luis Moreno Ocampo, the International Criminal Court's first chief prosecutor, said Friday that both Hamas and Israel perpetrated genocide—the Palestinian resistance group by murdering around 1,200 Israelis on October 7, and the Israeli government by besieging Gaza.
Appearing on Al Jazeera's "UpFront," Moreno Ocampo said that "you have Hamas committing war crimes... crimes against humanity, the crime committed in Israel on October 7... and probably genocide, because Hamas has [the] intention to destroy Israelis as a group."
"Then, Israel's reaction also includes many crimes," he continued. "It's complicated to define the war crimes, because each bombing has to be evaluated. But there is something very clear: The siege of Gaza itself... is a form of genocide."
"Article 2C of the Genocide Convention defines that you don't need to kill people to commit genocide," the Argentinian jurist added. "The rules say inflicting conditions to destroy the group, that itself is a genocide. So creating the siege itself is a genocide, and that is very clear."
"Many officers of the Israeli government are also expressing genocidal intentions," Moreno Ocampo noted. "That's why it's easy to say and there's reasonable basis to believe Israel is committing a genocide in Gaza, just the siege. Each bombing, each of the killings, should be properly investigated but... the siege itself is already genocide."

Under Article 2 of the Convention on the Prevention and Punishment of the Crime of Genocide—the first human rights treaty unanimously adopted by the United Nations General Assembly—genocide is defined as "any of the following acts committed with intent to destroy, in whole or in part, a national, ethnical, racial or religious group":
Killing members of the group;
Causing serious bodily or mental harm to members of the group;
Deliberately inflicting on the group conditions of life calculated to bring about its physical destruction in whole or in part;
Imposing measures intended to prevent births within the group; and
Forcibly transferring children of the group to another group.
Raz Segal, a leading Israeli Holocaust scholar,
argues
that his country is perpetrating "a textbook case of genocide" in Gaza.
More than 800 international lawyers, jurists, and genocide scholars in October published an open letter stating that "we are compelled to sound the alarm about the possibility of the crime of genocide being perpetrated by Israeli forces against Palestinians in the Gaza Strip."
The letter notes that "preexisting conditions in the Gaza Strip had already prompted discussions of genocide prior to the current escalation," notably by the National Lawyers Guild, the Russell Tribunal on Palestine, and the Center for Constitutional Rights (CCR).
CCR attorneys warned U.S. President Joe Biden in October that his "unwavering" support for Israel, including pushing for an additional $14.3 billion in American military aid for the country atop the nearly $4 billion it already gets each year—could make him complicit in genocide.

As for the problem of prosecuting Israeli genocide perpetrators when the country is not signatory to the Rome Statute that established the ICC, Moreno Ocampo noted during the interview that "the International Criminal Court has jurisdiction in Gaza, the West Bank, and East Jerusalem."
"Any crime committed in those places, by any person, could be mitigated by the International Criminal Court," he added.
News
"These actions undermine the integrity of the COP presidency and the process as a whole," former Marshallese President Hilda Heine wrote in her resignation letter to COP28 chief Sultan Ahmed Al Jaber.
United Nations Climate Change Conference advisory board member Hilda Heine resigned on Friday, citing reports that the Emirati oil executive presiding over COP28 has been busy pushing for fossil fuel deals in the run-up to the event.
Earlier this week, the Center for Climate Reporting and the BBCreported that Sultan Ahmed Al Jaber—who is simultaneously serving as COP28 president and CEO of the Abu Dhabi National Oil Company (ADNOC)—"has held scores of meetings with senior government officials, royalty, and business leaders from around the world in recent months" as the "COP28 team has quietly planned to use this access as an opportunity to increase exports of ADNOC's oil and gas."
"These actions undermine the integrity of the COP presidency and the process as a whole."
In her resignation letter, which was seen and first reported by Reuters, Heine—who is a former president of the low-lying Marshall Islands, one of the world's most climate-imperiled nations—called the United Arab Emirates' plan to make oil and gas deals at COP28 "deeply disappointing."
"These actions undermine the integrity of the COP presidency and the process as a whole," she asserted, adding that the only way Al Jaber can restore confidence is to "deliver an outcome that demonstrates that you are committed to phasing out fossil fuels."
Al Jaber has denied that he's using COP28 for fossil fuel deal-making.
"These allegations are false, not true, incorrect, and not accurate," he said Wednesday at a Dubai press conference. "And it's an attempt to undermine the work of the COP28 presidency."
A spokesperson for COP28's presidency said they are "extremely disappointed by Dr. Heine's resignation."
"We appreciated her advice throughout the year and that we only wish she would have been with us here in the UAE celebrating the adoption of a fund that will support vulnerable island states and those most affected by climate impacts," the spokesperson said, referring to the global "loss and damage" fund that one critic slammed as "a drop in the ocean compared to the scale of the need they are to address."

The UAE isn't the only major oil producer pushing fossil fuels while participating in COP28. Saudi Arabia—whose Crown Prince Mohammed bin Salman on Thursday was among the world leaders kicking off talks at the conference—"is overseeing a sweeping global investment program" intended to "ensure that emerging economies across Africa and Asia become vastly more dependent on oil," the Center for Climate Reporting and Channel 4 Newsrevealed this week.
News