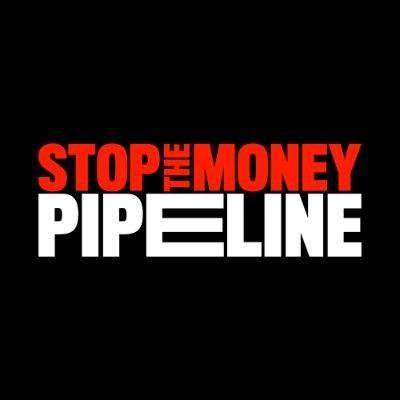 For Immediate Release
December, 10 2020, 11:00pm EDT
Climate Activists Announce National 'Covid-Safe' Day of Action Push Back against Wall Street's financing of Keystone XL and Minnesota Line3 Tar Sands Pipelines
Climate groups to provide footage of warning letters issued to banks and insurers.
WASHINGTON
Today across the nation activists in 60 cities and 25 states will utilize Covid-safe and creative ways to deliver letters calling on major banks to distance themselves from the funding of the toxic Keystone XL and Enbridge's Line3 tar sands pipelines as part of the day of action organized by the Stop the Money Pipeline (STMP), a coalition of now over 140 groups committed to ending the financial sector's support and funding of fossil fuel projects as a key pathway towards decarbonization.
Amid an intense spike in Covid related deaths and infections and stay home orders, the activists plan a "Covid-safe" Day of Action where hundreds of individuals in 60 cities and 25 states have agreed to deliver letters to local bank branches and insurance offices of the major funders and insurers of fossil-fuel investments calling on them to "NOT FUND or INSURE" the last two tar-sands pipelines - the toxic and disruptive Keystone XL, and Enbridge Line3 projects.
"You would have thought that Wall Street would have learned their lesson," said Alec Connon, Stop the Money Pipeline Coalition Co-Coordinator. "In 2016, the resistance to the Dakota Access pipeline hit the financial sector hard. Protests were held at bank branches throughout the country. Thousands of people pulled their money out of Wall Street banks. City governments stopped banking with the funders of the pipeline. Yet once again Wall Street is complicit in funding an oil pipeline that violates Indigenous treaty rights and damages our climate. They can expect the backlash to be every bit as fierce as it was at Standing Rock."
In Seattle, activists will be participating in a car caravan, attaching large #DefundLine3 banners to trucks and cars, and taking the car caravan to Chase branches across the city. They will occupy the street outside of both Chase and Liberty Mutual's regional HQ, as activists go inside to deliver the letters in a COVID-safe fashion. In Portland, organizers will be taking a decommissioned fire truck to downtown Chase branches to demand that Chase helps put out the fires of the climate crisis.
Actions are planned in New York City, Washington DC, San Francisco, Denver, Boston, Chicago, Cincinnati, Madison, Minneapolis, and Charlotte. In Boston, Climate Finance Action will make deliveries to Liberty Mutual and BlackRock offices. In the Bay Area, activists will visit at least twenty bank branches in cities across the region. In Washington, DC activists with Shutdown DC will be delivering the letter to a branch of Chase Bank, Bank of America, Wells Fargo, and Citibank with banker CEO puppets, signs, banners, and chants while socially distanced. In Colorado, activists in Denver, Boulder, and Colorado Springs will be participating along with others in 25 states to carry out COVID safe letter deliveries at local bank branches such as Chase, Citi, and Bank of America or Liberty Mutual insurance offices as well.
This is a particularly crucial time for activists seeking to push the financial sector away from financing the Climate Emergency. Many are looking at building momentum leading up to the March 31, 2021, credit renewal date for a $2.1B credit facility renewal date for Enbridge. Eighteen banks are on the loan as lenders including the US banks Chase, Citi, and BOA. KXL is also entering a key period, and TC Energy is currently trying to secure a $4.5 billion loan for the project before year-end from some of the same banks.
"These financial institutions continue to be the drivers of the climate crisis. They continue to finance, and profit from, fossil fuel projects such as Line 3, TransMountain, and the Keystone XL pipelines that knowingly violate the treaty rights of Tribal Nations. Our Tribal communities continue to push back against and resist these earth-destroying projects," said Matt Remle (Lakota), co-founder of Mazaksa Talks. "People need to pick a side, stand with those protecting the air, water, lands, and health of communities for all peoples, or with those profiting from the destruction of the air, water, lands and health of our communities. It's that simple."
For many, the tar sands type of pipeline is extremely problematic due to the toxic impact on the environment, clean water, and rivers. These destructive impacts are only worse during a pandemic. The Enbridge Line3 project in Minnesota, if it goes through, could bring thousands of workers into tribal lands contributing to the spread of Covid. Additionally, worker camps also have been proven to contribute to sexual violence and trafficking against Indigenous women. If built, Line 3 would release as much greenhouse gas pollution as fifty new coal-fired power plants and would violate Ojibwe treaty rights, and put the state's water, ecosystems, and communities at risk
Many activists and indigenous communities are fighting against time and see this as the last line in the sand designed to hold off polluters until the incoming presidential administration of Joe Biden and Kamala Harris step in and forcibly move away from these represent anachronistic and dangerous policies as a nation committed to taking on the climate crisis with new vigor.
"This pipeline isn't about the so-called "safe" transportation of a necessary product it's the final gasp of a dying industry desperately trying to perpetuate fossil fuel use in a society that knows its past time to make better choices for energy use, " said Amy Gray, Stop the Money Pipeline Coalition Co-Coordinator. "All tar-sands pipelines leak and they wreak havoc from the extraction at the tar sands through the route of the pipeline all the way to the communities who live in the shadow of the refineries. It's time for Wall Street to stop funding these dangerous pipelines and respect Indigenous sovereignty, frontline communities and re-invest in a just and equitable transition to renewable energy."
The coalition plans to deliver the STMP cover letter, as well as the Indigenous Women's Tar Sands letter- sent last month to the CEOs of 70 major financial companies and insurers calling for them to respect their tribal rights and to end all ties to tar sands pipelines. 158 organizations, which collectively claim millions of supporters, have already signed on to the letter's demands to stop Line 3, Keystone XL, and all other toxic tar sands expansion projects.
QUOTE SHEET FOR DECEMBER 11th DAY OF ACTION
SELECT QUOTES FROM PARTNERS
"Line 3, Keystone XL, and all tar sands extraction and pipelines must be stopped immediately and financial institutions much be held accountable for their role in financing these projects and perpetuating further Indigenous rights violations, destruction of the climate, escalating harms to public health during a pandemic, and increased rates of violence toward Indigenous women living near 'man camps' associated with pipeline construction. As multiple crises in 2020 proliferate, business as usual must not and cannot continue. We must heed the call of Indigenous women leaders," said Osprey Orielle Lake, Executive Director of the Women's Earth and Climate Action Network (WECAN) International.
"Line 3 and Keystone XL are fossil-fueled disasters. These pipelines violate Indigenous rights and would wreck the climate -- our analysis shows constructing both would be the equivalent of building hundreds of new coal plants. Supporting projects like Line 3 and Keystone XL in 2020 is unconscionable, and we're taking action to show financial institutions that the movement for climate justice won't let them get away with it any longer," said Collin Rees, Senior Campaigner at Oil Change International.
"Here in DC, we are committed to fighting to #Stopline3 and demand #NoKXL. We came out today to put Chase, Bank of America, Wells Fargo, and Citibank on notice that they better not fund the two remaining pipelines of the toxic tar sands project," said Liz Butler, organizer with Shut Down DC.
"This project is an insult to people in younger generations like mine who will be forced to live with the disastrous consequences of climate chaos and trashed wetlands here in Minnesota. Even worse, it is an assault on the fundamental rights of Indigenous communities and an intolerable continuation of settler colonialism." - Sasha Lewis-Norelle, Sunrise St. Paul, age 21
"Toward righting the ongoing wrongs of our European ancestors," said Cheryl Barnds, co-chair of Rapid Shift Network, "we deliver these letters in solidarity with the 41 Indigenous Women who have patiently asked CEOs of major global asset managers, banks, and insurers: With fossil fuel corporations plowing ahead with pipeline construction in the midst of a global pandemic and massive financial meltdown, we urge your institutions to immediately decline any support for TC Energy's Keystone XL pipeline, Enbridge's Line 3 pipeline, and the Canadian government's Trans Mountain pipeline - and to cut ties with these tar sands projects and companies."
As oil stocks plummeted this year, wildfires raged and clean water became more scarce than ever; somehow banks like Chase, Wells Fargo, Bank of America, and others still think it's ok to invest in fossil fuel infrastructure like Enbridge's Line 3 and KXL. There is no logic, aside from greed. Indigenous rights abuses continue to be perpetuated by the industry, and climate chaos is not a thing of the future any more, it is NOW. We are in the final hour to save our planet from hundreds of years of runaway climate change. Big banks must stop funding fossil fuel infrastructure immediately,"-said Kellie Berns, Program Director, Earth Guardians.
"We must end all tar sands extraction and pipeline projects immediately! Line 3 and KXL are violating Indigenous rights and pose devastating health risks to the Indigenous communities surrounding these sites, as well as to our planet overall. It's unconscionable that these projects were even considered, let alone moving forward in the middle of a pandemic. We took action today to expose the financial institutions bankrolling these projects like Chase, Bank of America, and Wells Fargo to demand that they respect tribal rights and immediately end all ties to tar sands pipelines. Listen to Indigenous women leaders!" - Erika This Patterson, Campaign Director, Action Center on Race and the Economy
The Stop the Money Pipeline coalition is over 160 organizations strong holding the financial backers of climate chaos accountable.
LATEST NEWS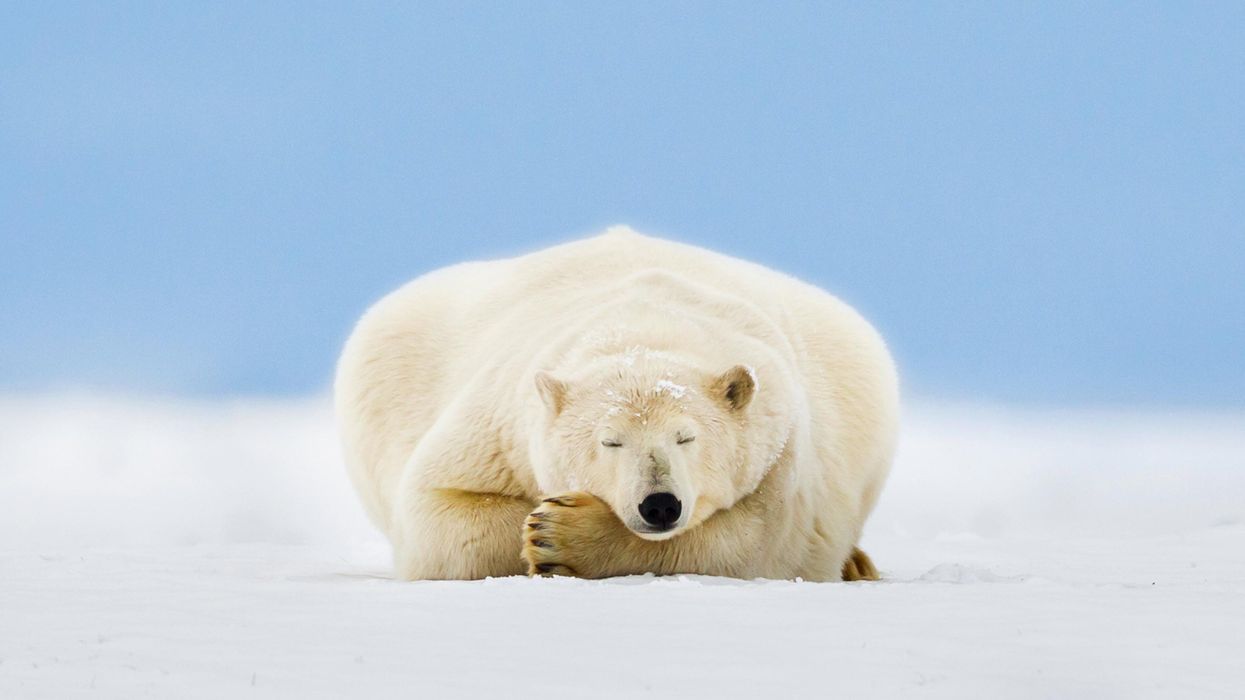 "We need a law on the books that will affirm these lands are not for sale, preserve the wilderness of the Coastal Plain, and uphold the sovereignty of Arctic Indigenous peoples," said Sen. Ed Markey, one of the bill's lead sponsors.
Indigenous, climate, and conservation advocates on Wednesday welcomed the reintroduction of congressional legislation to restore protections and prevent fossil fuel development in Alaska's Arctic National Wildlife Refuge.
Sens. Ed Markey (D-Mass.), Maria Cantwell (D-Wash.), Martin Heinrich (D-N.M.), and Michael Bennet (D-Colo.), along with Reps. Jared Huffman (D-Calif.) and Brian Fitzpatrick (R-Pa.), reintroduced the Arctic Refuge Protection Act, the continuation of legislative efforts dating back to the 1980s to protect the critical wilderness and its inhabitants.
The lawmakers said in a statement that their bill "will restore critical protections to the Arctic National Wildlife Refuge—home to the Gwich'in people and the nation's largest national wildlife refuge—by designating the Coastal Plain ecosystem as wilderness under the National Wilderness Preservation System."
If passed, the bill "would permanently halt any new oil and gas leasing, exploration, development, and drilling on the Coastal Plain, and would safeguard the subsistence rights of the Arctic Indigenous peoples who depend upon the unique ecosystem within the Arctic Refuge," the statement explained.
As Huffman's office noted:
The Arctic National Wildlife Refuge covers 19.6 million acres and is the largest unit in the National Wildlife Refuge System. The 1.56 million-acre Coastal Plain, the biological heart of the refuge, contains the calving grounds for the Porcupine caribou herd and is home to denning polar bears, musk oxen, wolves, and more than 150 species of migratory birds. The 9,000-strong Gwich'in Nation, living in Alaska and Canada, make their home on or near the migratory route of the Porcupine caribou herd, and have depended on this herd for their subsistence and culture for thousands of years.
"The Arctic National Wildlife Refuge is a national treasure and a cultural and spiritual home for Arctic Indigenous peoples," said Markey. "The traditional relationship that the Gwich'in and Iñupiat have had with the refuge for generations, as well as the singular ecosystem on the Coastal Plain, should not be put into harm's way because of old failed promises of a fictional financial windfall."
"We need a law on the books that will affirm these lands are not for sale, preserve the wilderness of the Coastal Plain, and uphold the sovereignty of Arctic Indigenous peoples—who must be consulted regarding the use, management, and conservation of the Coastal Plain," he added.
"The Arctic National Wildlife Refuge is a national treasure and a cultural and spiritual home for Arctic Indigenous peoples."
Karlin Itchoak, Alaska regional director for the Wilderness Society, stated that the bill "recognizes not only the importance of protecting wildlife and public land, but also shows respect and concern for the Indigenous peoples who live in and near the Arctic National Wildlife Refuge."
"The Coastal Plain of the refuge is sacred to the Gwich'in Nation, and the Iñupiat people have stewarded this land since time immemorial," Itchoak added. "Protecting the Coastal Plain from oil drilling is essential to their cultures, food security, and ways of life, as well as to the global climate."

Some Indigenous and conservationist activists expressed their deep disappointment last year after congressional Democrats excluded Arctic protections from their $430 billion budget reconciliation package. Protections including a measure to end the Trump-era mandate for oil and gas leases on the Coastal Plain were included in the Build Back Better package that made it no further than passage by House Democrats in 2021.
The lawmakers said the reintroduced bill "would enshrine the protections sought by President [Joe] Biden on his first day in office, which were reaffirmed last June when the administration temporarily suspended drilling lease sales in the Arctic refuge."
However, they stressed that "the Coastal Plain ecosystem remains at risk due to oil and gas lease sales mandated by the 2017 Tax Cuts and Jobs Act"—also known as the Republican Tax Scam—signed into law by then-President Donald Trump. Such lease sales ultimately generated little interest.
The reintroduction of the Arctic Refuge Protection Act came on the same day that the Biden administration's Bureau of Land Management infuriated climate advocates by publishing an environmental assessment recommending partial approval of ConocoPhillips' Willow Project, a major drilling initiative on Alaska's North Slope, which contains much of the Arctic National Wildlife Refuge.

News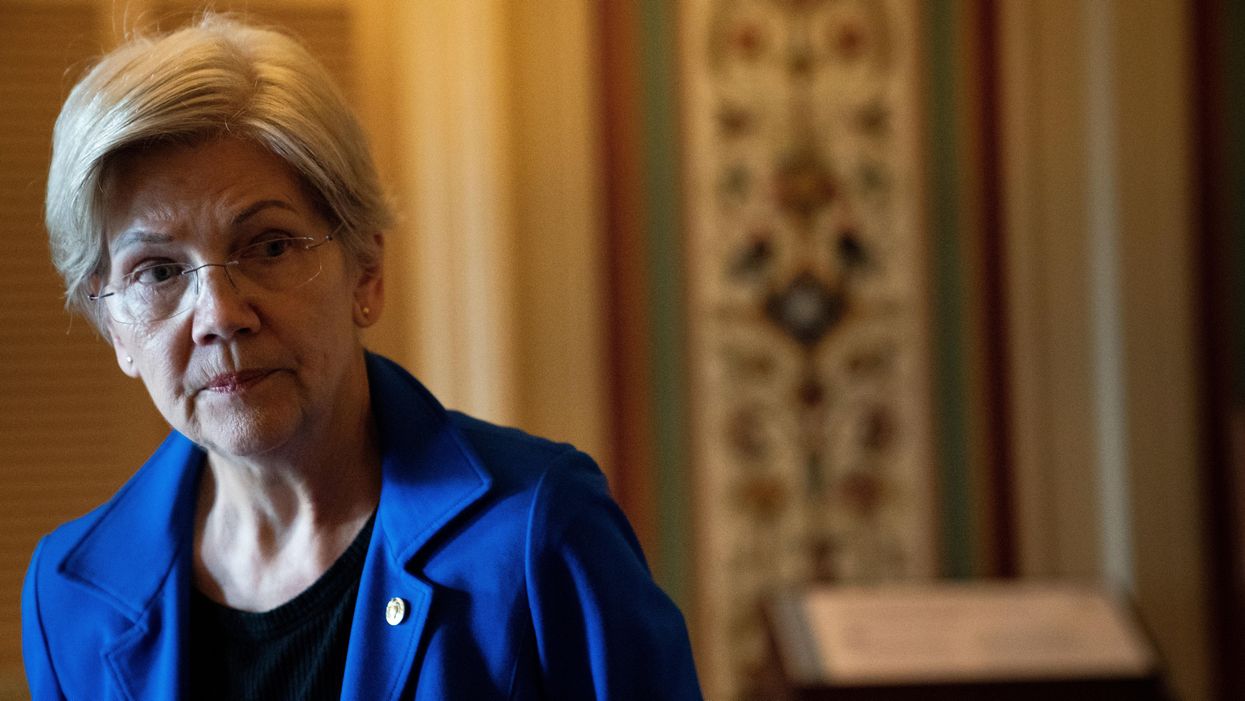 Another critic warned that "while the Fed continues to stick to their obsession with job-killing interest rate hikes, the livelihoods of working families are on the line."

Progressive economists and advocates on Wednesday blasted the U.S. Federal Reserve for hiking the federal funds rate an eighth consecutive time despite fears of a recession and impacts on working people.
"With today's rate hike, the Fed is pushing us dangerously close to an unnecessary recession that would spell disaster for low-wage workers, workers of color, and vulnerable communities," the Groundwork Collaborative declared. "Workers and families shouldn't have to pay the price for inflation."
The Federal Open Market Committee rose the benchmark interest rate to a range of 4.5%-4.75%. The 25-basis-point increase was the smallest hike since March and came amid signs that the U.S. economy is cooling off.
"Chair Powell should pause his interest rate hikes and remember his dual mandate: Fight inflation without throwing millions out of work."

Fed Chair Jerome Powell said that "while recent developments are encouraging, we will need substantially more evidence to be confident that inflation is on a sustained downward path," so "we expect ongoing hikes will be appropriate."
U.S. Sen. Elizabeth Warren (D-Mass.), a major critic of the wave of increases, tweeted that "we want to bring down inflation, but that means landing the plane not crashing it. Chair Powell should pause his interest rate hikes and remember his dual mandate: Fight inflation without throwing millions out of work."
University of California, Berkeley professor and former Labor Secretary Robert Reich explained in a recent video that "the Fed is wrongly obsessing about a wage-price spiral—wage gains pushing up prices—when it should be worried about a profit-price spiral—corporate profits driving up prices."

\u201cThe Federal Reserve is continuing to raise interest rates in an effort to slow the economy. \n\nLower-wage workers and the poor bear most of the pain of these rate hikes.\n\nMeanwhile, corporate executives, Wall Street, and the wealthy get away scot-free.\u201d

— Inequality Media (@Inequality Media) 1675280125
Longtime opponents of the Fed's strategy on Wednesday renewed calls for not only the U.S. central bank to halt its hikes but also federal lawmakers to get to work battling corporate greed.
Liz Zelnick, director of the Economic Security and Corporate Power program at Accountable.Us, warned that "while the Fed continues to stick to their obsession with job-killing interest rate hikes, the livelihoods of working families are on the line."
"Key indicators show inflation is slowing as our economic recovery remains fragile, which means the Fed's higher rates are only pushing the economy closer to a recession," she said. "Meanwhile, Fed economists have admitted corporations are the real culprit of high costs yet have still refused to relax rate hikes. It's time for the Fed to back down and let policymakers rein in corporate greed rather than risk it all on another rate increase."
\u201cRoses are red \ud83c\udf39\nThe Fed wants a recession \ud83d\udcc9\nJerome Powell's gotta stop \ud83d\uded1\nWith this job loss obsession \ud83d\ude29\n\nSlower rate hikes are not enough - the Fed needs to hit pause before we tip over the edge and put millions of workers at risk of joblessness.\u201d

— Rakeen Mabud (@Rakeen Mabud) 1675280991
Patriotic Millionaires chair Morris Pearl, former managing director at BlackRock, offered a similar critique of Fed policy.
"Today's interest rate hike by the Fed is bad news for the American economy. It's true that raising rates is meant to solve inflation, but that doesn't mean it's the correct course to take right now. Raising rates may cool inflation, but it does so by making everything from mortgages to credit card payments more expensive, which hurts those already suffering the most in today's cost-of-living crisis," he said. "In this case, the cure may be worse than the disease."
"If the federal government is truly committed to slowing inflation without heaping extra pain on the vulnerable, they should go after greedy, ultraprofitable corporations and their C-suite executives," he argued. "Many corporations have used the hype over inflation in recent months to raise prices on consumers and line their pockets. Why else would corporate profits be at a 70-year high?"
"Many corporations have used the hype over inflation in recent months to raise prices on consumers and line their pockets."
Pearl pointed out that "everyone's been complaining lately about how expensive eggs are. The fact that Cal-Maine, the largest egg producer in the U.S., experienced a 10-fold increase in their profits over the last year might just have something to do with it."
As Common Dreamsreported last month, Farm Action raised concerns about "apparent price gouging, price coordination, and other unfair or deceptive acts or practices by dominant producers of eggs" and urged the Federal Trade Commission to investigate the sector, "prosecute any violations of the antitrust laws it finds within, and ultimately, get the American people their money back."
Pearl said Wednesday that "the Fed raising interest rates won't do anything to stop corporations like Cal-Maine from exploiting American consumers, unless they raise them so much as to cause a massive rise in unemployment."
"It is hard to see a scenario where this kind of action does not cause immense pain to the worst off in America," he added. "The Fed needs to back off, and let Congress step in to tackle corporate greed."

News
"You cannot remove a member of Congress from a committee simply because you do not agree with their views," said Rep. Pramila Jayapal. "This is both ludicrous and dangerous."
Democratic Rep. Ilhan Omar of Minnesota and her progressive allies are denouncing the Republican effort to oust her from a key House panel as early as Thursday.
House Republicans on Wednesday advanced a resolution to remove Omar from the House Foreign Affairs Committee (HFAC). In a party-line 218-209 vote, GOP lawmakers approved a rule that sets the parameters for debate on the chamber floor prior to a final vote.
"It remains unclear when House Republicans will bring the Omar resolution to the floor for debate and a final vote," The Hillreported. "Democrats still need to formally submit a separate resolution with their roster for the Foreign Affairs Committee." That is expected to happen by Thursday.
The GOP has sought for years to remove Omar, a principled critic of Israeli apartheid and Washington's role in perpetuating it, from the HFAC. House Speaker Kevin McCarthy (R-Calif.) has unilateral authority to boot any lawmaker from a select committee, but because the HFAC is a standing committee, removing a member from it requires a full House vote.
On Tuesday night, after Rep. Max Miller (R-Ohio) introduced the measure to remove Omar from the HFAC over supposedly "antisemitic" remarks, the progressive lawmaker tweeted that "there is nothing objectively true in this resolution."
In response to Miller's argument that "Omar clearly cannot be an objective decision-maker on the Foreign Affairs Committee given her biases against Israel and against the Jewish people"—a contention that wrongfully equates criticism of Israel's colonization of Palestine with criticism of Jewish people—the Minnesota Democrat said that "if not being objective is a reason to not serve on committees, no one would be on committees."
In a Wednesday statement, Jewish Voice for Peace (JVP) called the House GOP's pending vote against Omar "the latest racist attack by the far-right to silence progressives in Congress who speak up for a human rights-centered foreign policy, including Palestinian human rights."
"The GOP is riddled with white nationalists and antisemites. It is infuriating and absurd that they are trying to distract from the bigoted hatred in their own party by attacking a progressive woman of color."
"Anti-Palestinian politicians and organizations" have long tried "to censor the Congresswoman's consistent calls for accountability for the Israeli government's apartheid and human rights violations against Palestinians," said JVP. "Sadly, these Republican attempts to attack Congresswoman Omar have been buoyed in the past by attacks on Palestinian rights advocates within the Democratic party."
According to Beth Miller, political director of JVP Action: "These attacks are happening because Congresswoman Omar is effective. Because she is a progressive. Because she is a Black Muslim woman. Because her values are universal and include fighting for Palestinians."
"The GOP is riddled with white nationalists and antisemites," said Miller. "It is infuriating and absurd that they are trying to distract from the bigoted hatred in their own party by attacking a progressive woman of color. Congresswoman Omar consistently calls for the Israeli government to be held accountable for its crimes—crimes the GOP would rather cover up."
Meanwhile, Congressional Progressive Caucus Chair Pramila Jayapal (D-Wash.) said Monday that the CPC "stands fully behind our deputy chair."
"Omar is a valued member of the Democratic caucus and of this Congress," said Jayapal. "Throughout her service in Congress and on the House Foreign Affairs Committee, she has brought her essential and unique voice and lived experience to bear: as a refugee, war survivor, and soon, as the first African-born ranking member on the Africa Subcommittee."
"You cannot remove a member of Congress from a committee simply because you do not agree with their views," Jayapal continued. "This is both ludicrous and dangerous. In the last Congress, Republican members were moved from committees with a bipartisan vote for endangering the safety of their colleagues. Speaker McCarthy is attempting to take revenge and draw false comparisons."
Jayapal praised the few Republicans "who have already rejected this idea" and expressed hope that "more will join them to state their opposition so it is not brought to the floor, or vote against it should it be brought to the floor."
As The Washington Post reported Wednesday:
Republican leaders have worked for weeks to ensure that there were enough votes to pass a resolution removing Omar from the committee through their razor-thin majority margin, which stands at three as Rep. Greg Steube (R-Fla.) remains away from Washington recuperating from a traumatic fall. Opposition to the effort emerged last month as four lawmakers signaled that they wouldn't support the measure, citing concerns that it would continue a precedent set by former speaker Nancy Pelosi (D-Calif.).

But the inclusion of a provision in the four-page resolution, that Republicans argue provides due process to Omar, seems to have appeased at least one crucial voter, as Rep. Victoria Spartz (R-Ind.) announced Tuesday that she would now support the measure. Reps. Ken Buck (R-Colo.) and Nancy Mace (R-S.C.) have publicly suggested that they would vote against it before the resolution's text was released Tuesday, while Rep. Matt Gaetz (R-Fla.) has said he remained undecided. Republican leadership aides, who spoke on the condition of anonymity to outline private whip counts, said they have the votes to pass the measure whenever Democrats formally appoint Omar to her committee.
Jayapal affirmed earlier this week that Democrats "will stand strongly with Rep. Omar: an esteemed and invaluable legislator, a respectful and kind colleague, and a courageous progressive leader."
On Sunday, Omar argued that House Republicans are trying to oust her from the HFAC because they disapprove of having a Muslim refugee from Somalia on the panel, as Common Dreamsreported.
Omar has been the frequent target of Islamophobic bigotry, including from Reps. Marjorie Taylor Greene (R-Ga.), Lauren Boebert (R-Colo.), and the American Israel Public Affairs Committee (AIPAC), which paid Facebook to host attack ads that endangered the lawmaker's life. Due to credible death threats, the Minnesota Democrat is often assigned security by the U.S. Capitol Police.
In her Sunday conversation with CNN's Dana Bash, Omar acknowledged that she apologized for the wording of her February 2019 tweets tying U.S. lawmakers' support for Israel to money from lobbyists—at the time, she specifically called out AIPAC, which has given millions of dollars to members of Congress.
The GOP's campaign to expel her from the HFAC "is politically motivated," Omar said. "In some cases, it's motivated by the fact that many of these members don't believe a Muslim, a refugee, an African should even be in Congress, let alone have the opportunity to serve on the Foreign Affairs Committee."
On Monday, Omar asserted that her work on the HFAC has contributed positively to "advancing human rights, holding government officials accountable for past harms, and advancing a more just and peaceful foreign policy."
\u201cWe\u2019ve been clear in our work to center international law and human rights.\u201d

— Rep. Ilhan Omar (@Rep. Ilhan Omar) 1675118259
Rep. Ayanna Pressley (D-Mass.) concurred, tweeting Monday that Omar's work on the panel "matters deeply and Republicans' cowardly efforts to remove and silence her are a disgrace."
Sen. Elizabeth Warren (D-Mass.) echoed Pressley, writing on social media: "It's shameful that Republicans are trying to remove her [from the HFAC] after smearing her for years. We need her voice, values, and expertise on the committee."
Sen. Bernie Sanders (I-Vt.), meanwhile, noted that "Omar is once again facing ugly personal and political attacks with incredible courage and dignity."
"It is outrageous that the House leadership wants to boot her off the Foreign Affairs Committee," Sanders tweeted. "Fair-minded Republicans must join Democrats in preventing that from happening."
This article has been updated to include a statement from Jewish Voice for Peace.
News
SUPPORT OUR WORK.
We are independent, non-profit, advertising-free and 100%
reader supported.