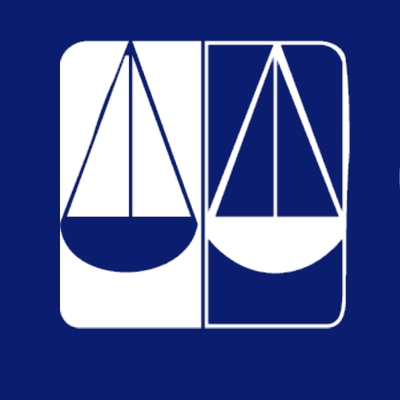 For Immediate Release
Contact:
Email:,press@lawyerscommittee.org
Election Protection Overview of Barriers Faced by Voters in Illinois, Florida and Arizona Primary Elections
On March 17, voters in Arizona, Florida, and Illinois cast ballots in their respective state's presidential preference primaries. The primary election in Ohio did not go forward after state officials moved to postpone the election.
WASHINGTON
On March 17, voters in Arizona, Florida, and Illinois cast ballots in their respective state's presidential preference primaries. The primary election in Ohio did not go forward after state officials moved to postpone the election. The Lawyers' Committee for Civil Rights Under Law leads Election Protection, the nation's largest and longest-running nonpartisan voter protection program operating in its 19th year. Election Protection has been and continues to work with coalition partners to safeguard voting rights across the country. During today's primary elections, Election Protection provided support for voters through several non-partisan hotlines and through the work of coalition partners in the primary states. The non-partisan hotlines 866-OUR-VOTE (866-687-8683), 888-VE-Y-VOTA (888-839-8682), 888-API-VOTE (888-273-8683), and 844-YALLA-US (844- 925-5287) provided multilingual support to voters.

"The existing barriers and challenges faced by voters have grown exponentially in the wake of the current public health crisis," said Kristen Clarke, president and executive director of the Lawyers' Committee for Civil Rights Under Law. "The coronavirus crisis has had a cascading effect during the first few weeks of this election cycle and presented growing challenges for voters. Those states that have not yet conducted primaries should move to adopt reforms now to address the burdens faced by voters this election season."
Clarke continued, "expanding early voting opportunities, lifting restrictions on absentee voting, easing registration deadlines, instituting Same Day Registration, providing full and fair notice regarding electoral changes, and expanding poll worker recruitment efforts are among steps that officials can take to better respond to the crisis. Taking decisive action as early as possible can help to avoid the kind of chaos that ensued in Ohio on the heels of their 11th hour decision to postpone the election. Moreover, states can help instill confidence in the electorate by providing safe and clean environments for voting that comply with social distancing guidelines."

The spread of COVID-19 altered the state of election administration and Election Protection during this week's primaries. Election Protection responded to the public health advisories regarding COVID-19 and related social distancing recommendations by bringing many aspects of its program online and using more than a hundred staff and volunteers to respond to calls and complaints from voters in Arizona, Florida, Illinois, and Ohio.

Election officials need to do more to prepare for elections, particularly given the unprecedented challenges. As in recent elections, voters continued to experience barriers to the ballot box due to restrictive voter requirements, delays caused by long lines, and poorly trained poll workers in today's primaries. However, the spread of COVID-19 has presented new, unique challenges that have exacerbated the barriers faced by some voters:

Long Lines:

Long lines discourage voter turnout and present a unique risk given the current viral pandemic. While turnout was largely down in today's primaries, the closure of many polling places, especially those in close proximity to one another, created acute delays in voting at some polling places. Long lines were observed in places such as the Thurgood Marshall Library in Chicago, Illinois.

Poll Workers:

Many pollworkers refused to show for assigned shifts as the pandemic has gripped the country. Voters in several Illinois counties were unable to cast ballots today either because their polling place failed to open on time or voting equipment was not properly set up.

Self-Isolating or Sick Voters:

Voters from Florida contacted the Election Protection and indicated that they were not able to turn out to vote because they were quarantined or were self-isolating. Many of these voters were not able to vote under the state's laws. Voters in Illinois and Arizona also reported barriers to the polls because they were unable to leave their homes to access the polls given the public health crisis.

Barriers Faced by Student Voters:

Many students who have relocated from their colleges as a result of COVID-19 are no longer present in the area where they are registered to vote. Student voters in Arizona and Florida who were evacuated outside their counties or their states called the hotline to inquire about voting options. The COVID-19 has resulted in unanticipated barriers for student voters who were not able to access absentee or emergency ballots.

Polling Place Sanitation:

Many voters who turned out to vote contacted Election Protection hotline to report that their polling place lacked proper sanitation including gloves for poll workers and hand sanitizer or wipes for frequently used voting equipment, particularly in Illinois. Election officials must do more to ensure clean and safe environments for voters.
Separately, many Ohio voters faced confusion about the status of the primary election or did not receive information about the changing status of the election at all. The Election Protection hotline received a steady stream of calls throughout the day from Ohio voters unsure about whether the primary election had been cancelled. These calls represented about 15% of all hotline calls received. Uncertainty remains about when the postponed election will be held. While the state's Governor and Secretary of State have announced that the election has been rescheduled for June 2, it is unclear whether they have the authority to make such a change unilaterally. The late postponement of Ohio's primary proved challenging for voters across the state and left officials with little time to communicate the postponement to voters.

Throughout the 2020 election cycle, Election Protection will be working with national, state, and local partners to protect voting rights through the suite of Election Protection hotlines, non-partisan poll monitoring, and voting rights litigation.
The Lawyers' Committee is a nonpartisan, nonprofit organization, formed in 1963 at the request of President John F. Kennedy to enlist the private bar's leadership and resources in combating racial discrimination and the resulting inequality of opportunity - work that continues to be vital today.
(202) 662-8600
LATEST NEWS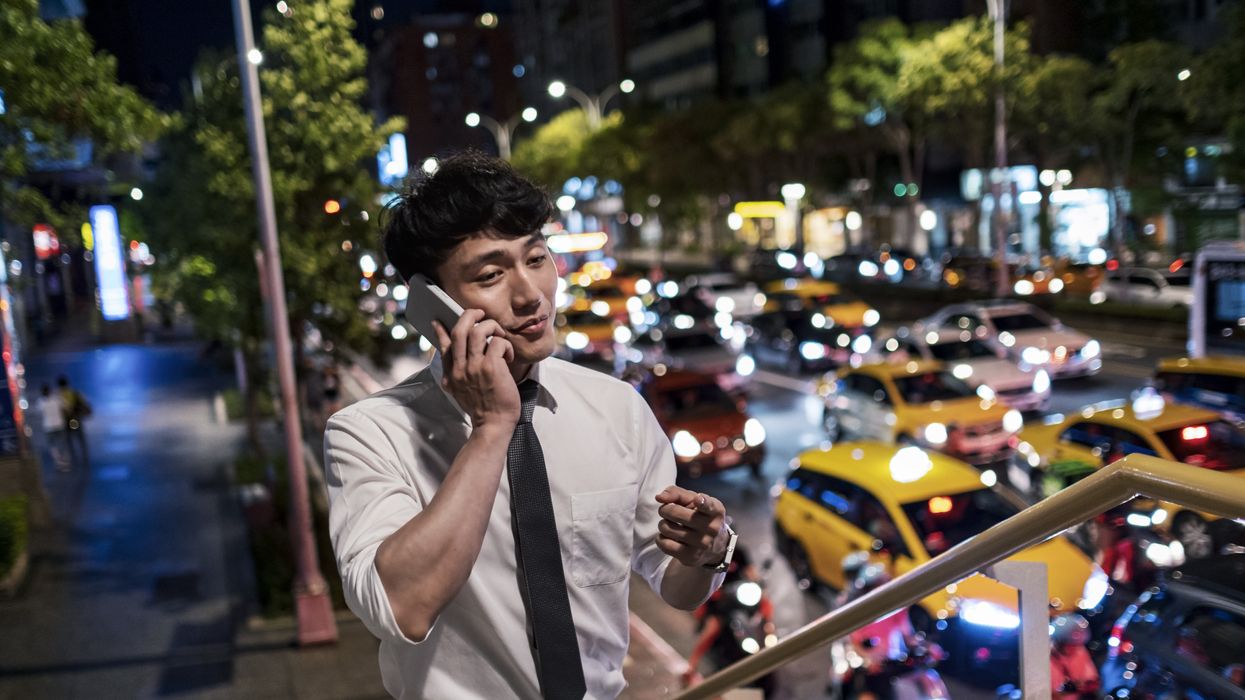 "These new details add up to a horrifying picture that proves the need for Congress to... enact comprehensive privacy protections for Americans before reauthorizing any spying powers," said one campaigner.
Privacy advocates on Monday renewed demands for swift congressional action on government surveillance in response to new WIREDreporting on a federally funded program through which law enforcement obtains phone records from AT&T.
"This is a long-running dragnet surveillance program in which the White House pays AT&T to provide all federal, state, local, and tribal law enforcement agencies the ability to request often-warrantless searches of trillions of domestic phone records," U.S. Sen. Ron Wyden (D-Ore.) wrote Sunday in a letter to Attorney General Merrick Garland, which WIRED obtained and published in full.
Wyden—a lead sponsor of the Government Surveillance Reform Act (GSRA), a bipartisan bill introduced earlier this month—shared some of what he has learned about the program and urged the U.S. Department of Justice (DOJ) to release information about it.
Now known as Data Analytical Services (DAS), the program was initially revealed to the public as the Hemisphere Project by The New York Times in 2013. Information collected includes caller and recipient names, phone numbers, and dates and times of calls.
Based on what officials told Wyden's staff, "all Hemisphere requests are sent to a single AT&T analyst located in Atlanta, Georgia, and... any law enforcement officer working for one of the federal, state, local, and tribal law enforcement agencies in the U.S. can contact the AT&T Hemisphere analyst directly to request they run a query, with varying authorization requirements," the letter says.

The letter also explains that "although the Hemisphere Project is paid for with federal funds, they are delivered to AT&T through an obscure grant program, enabling the program to skip an otherwise mandatory federal privacy review" by the DOJ.
Citing a document provided by the White House Office of National Drug Control Policy (ONDCP), Wyden noted that "White House funding for this program was suspended by the Obama administration in 2013, the same year the program was exposed by the press, but continued with other federal funding under a new generic sounding program name, 'Data Analytical Services.'"
"ONDCP funding for this surveillance program was quietly resumed by the Trump administration in 2017, paused again in 2021, the first year of the Biden administration, and then quietly restarted again in 2022," according to the senator.
"The public interest in an informed debate about government surveillance far outweighs the need to keep this information secret."
"I have serious concerns about the legality of this surveillance program, and the materials provided by the DOJ contain troubling information that would justifiably outrage many Americans and other members of Congress," he wrote, referencing materials the department gave his office. "While I have long defended the government's need to protect classified sources and methods, this surveillance program is not classified and its existence has already been acknowledged by the DOJ in federal court. The public interest in an informed debate about government surveillance far outweighs the need to keep this information secret."
WIRED pointed out that in addition to DAS not being subjected to a DOJ privacy review, "the White House is also exempt from the Freedom of Information Act, reducing the public's overall ability to shed light on the program."
While the White House "acknowledged an inquiry... but has yet to provide a comment," WIRED reported, AT&T spokesperson Kim Hart Jonson declined to comment, "saying only that the company is required by law to comply with a lawful subpoena."
"There is no law requiring AT&T to store decades' worth of Americans' call records for law enforcement purposes," the outlet highlighted. "Documents reviewed by WIRED show that AT&T officials have attended law enforcement conferences in Texas as recently as 2018 to train police officials on how best to utilize AT&T's voluntary, albeit revenue-generating, assistance."
Responding in a statement Monday, Demand Progress policy director Sean Vitka noted that the reporting comes as members of Congress are considering whether to reauthorize Section 702 of the Foreign Intelligence Surveillance Act (FISA), which allows warrantless surveillance targeting foreigners located outside the United States and will expire at the end of 2023.
"Hemisphere appears to be Exhibit A for mass domestic surveillance, the data broker loophole, and even parallel construction," said Vitka. "These new details add up to a horrifying picture that proves the need for Congress to close the data broker loophole and enact comprehensive privacy protections for Americans before reauthorizing any spying powers, most notably Section 702 of FISA. The fact that a White House office—one that is actively fighting FISA reform—restarted funding for Hemisphere in 2022, in spite of recent Supreme Court precedent, is scandalous."
Demand Progress is among the groups backing Wyden's recently unveiled legislation—which, as WIRED reported, would close various loopholes, "effectively rendering the DAS program, in its current form, explicitly illegal."
Elizabeth Goitein of the Brennan Center for Justice at New York University School of Law, which also endorsed the GSRA, said of the reporting: "This is exactly why Congress must pass comprehensive surveillance reform as a precondition for ANY reauthorization of FISA Section 702. The Government Surveillance Reform Act would put an end to the abuses revealed in this latest bombshell story."
Freedom of the Press Foundation also acknowledged current reauthoriztion battle, saying on social media Monday: "So the [government] used loopholes to secretly restart a mass domestic surveillance program, and some lawmakers also want to re-up FISA Section 702 without real reforms because we can 'trust' authorities not to abuse their power to go after journalists and others? No thanks."
News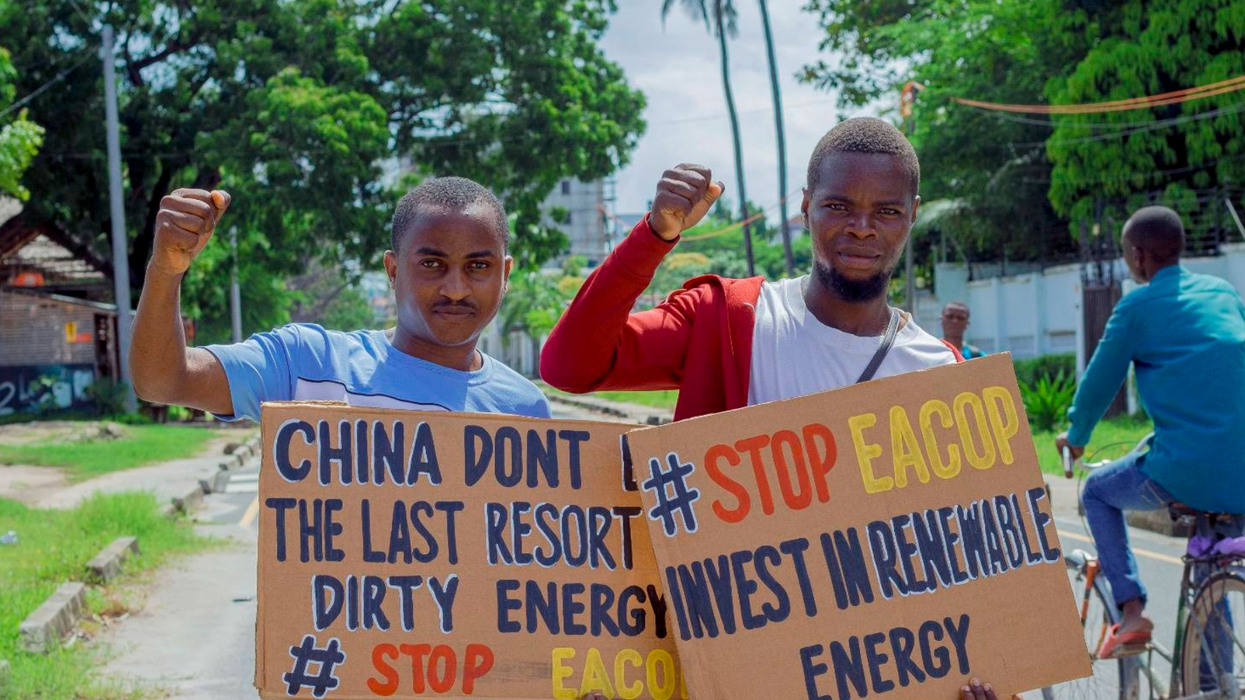 "The controversial EACOP project threatens pristine ecosystems, biodiversity hotspots, water resources, and community lands," said campaigners.
Campaigners assembled on Monday in four African countries and in Europe, rallying outside the headquarters of several Chinese financial institutions and embassies with one demand of Chinese officials: Withhold financing for the East African Crude Oil Pipeline.
The global campaign #StopEACOP has already helped push banks and insurers in North America, Europe, and Japan to refrain from getting involved in the project, which is being spearheaded by French multinational TotalEnergies and China National Offshore Oil Corporation.
Now, the state-owned China Export & Credit Insurance Corporation (SINOSURE), the Export-Import Bank of China (China Exim), and the Industrial and Commercial Bank of China (ICBC) are reportedly considering financially supporting the pipeline, which could lead to 379 million tons of fossil fuel emissions even as climate and energy experts warn there is no place for new gas and oil extraction on a pathway to limiting planetary heating to 1.5°C.

"Today, people stood united across borders to say this dangerous pipeline project must be stopped," said Zaki Mamdoo, #StopEACOP coordinator. "We urge SINOSURE, China Exim Bank, and the ICBC to listen to local communities and respect their rights, aspirations, and agency. By refusing to provide insurance or financing for EACOP, these entities must prove that they are not simply interested in profiting at the expense of Africa's well-being."
Organizers rallied at Chinese embassies in Dar es Salaam, Tanzania; Kampala, Uganda; Kinshasa, Democratic Republic of Congo (DRC); and Tshwane, South Africa. In London, United Kingdom, climate campaigners held a solidarity action outside the offices of SINOSURE and in Paris, France they rallied at the offices of the China Exim Bank and the ICBC.
The planned pipeline would run from Hoima, Uganda to Tanga, Tanzania, transporting oil from two oil fields and potentially connecting to oil blocks in the DRC.

"The controversial EACOP project threatens pristine ecosystems, biodiversity hotspots, water resources, and community lands," said #StopEACOP, as well as "contradicting global climate goals."
Campaigners had planned to deliver petitions opposing the 896-mile pipeline, as well as documents containing analysis of the socioeconomic and climate impacts of the project. According to #StopEACOP, the pipeline would run through the basin of Lake Victoria, which more than 40 million people depend on for food and water; displace landowners who say they have already faced threats and intimidation; and run through the habitats of endangered animals including lions, giraffes, roan antelopes, and sables.
#StopEACOP reported that officials at the embassies refused to receive the documents.
Organizers also denounced authorities for arresting seven advocates in Kampala.
"Every time activists and communities stand up to peacefully oppose EACOP in Uganda, they are brutalized and arbitrarily arrested," said Brian Atuheire, executive director of the African Initiative on Food Security and Environment (AIFE). "Today, seven young activists have been detained for peacefully protesting outside the Chinese Embassy in Kampala. Despite the repression, we remain resolute and have drawn strength and courage from the incredible show of solidarity from comrades worldwide."
Richard Senkondo, executive director for the Organization for Community Engagement, said any institution supporting EACOP "is perpetrating injustice."

"This pipeline will destroy our land and water—our very way of life," said Senkondo. "It poses a grave threat to the environment and the well-being and rights of our communities."
"We are united with allies around the world in our continued resistance against this harmful project," Senkondo added. "Instead of supporting such projects, we urge these Chinese institutions to be a true ally to the African continent by favoring the development of people-centered renewable energy to power Africa's future."
News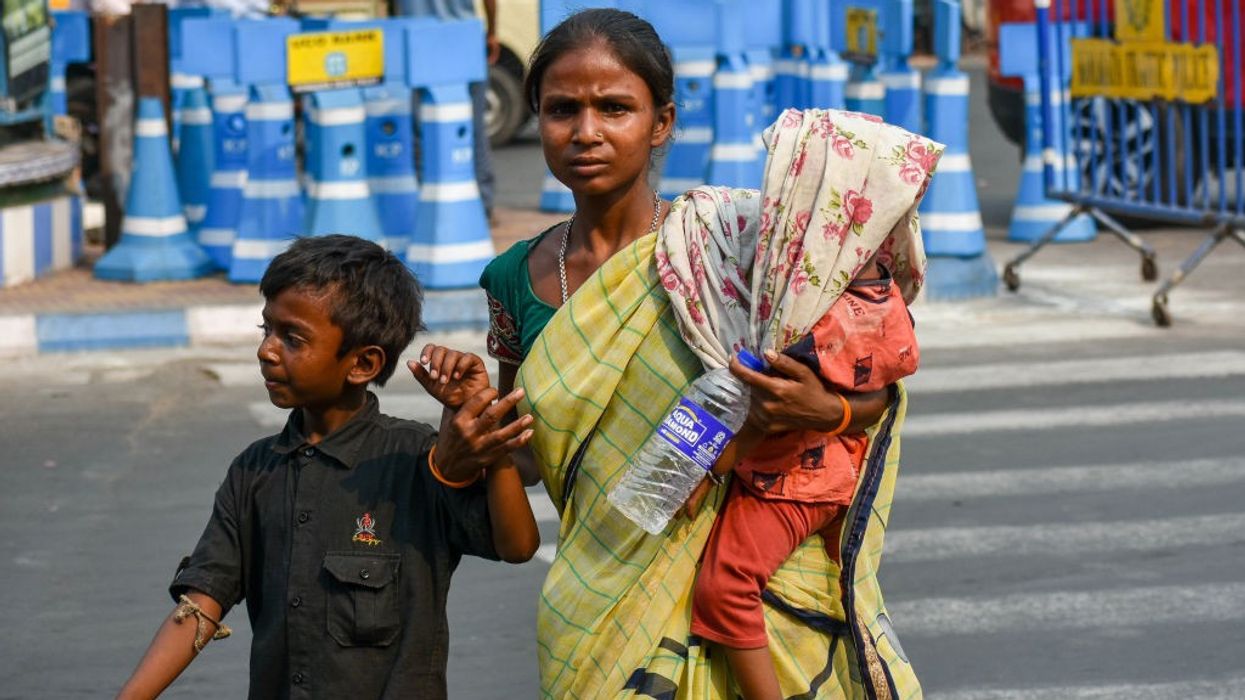 Keeping the 1.5°C temperature goal alive "requires tearing out the poisoned root of the climate crisis: fossil fuels," U.N. Secretary-General António Guterres said.
Nations' current unconditional climate action plans under the Paris agreement would put the world on track for 2.9°C of warming by 2100, the United Nations Environment Program warned Monday..
The UNEP's 2023 Emissions Gap Report, released ahead of next week's U.N. Climate Change Conference (COP28) in the United Arab Emirates, finds that policymakers must slash greenhouse gas emissions by 28% by 2030 to limit warming to 2°C above preindustrial levels and 42% to halt warming at 1.5°C.
"The report shows that the emissions gap is more like an emissions canyon," U.N. Secretary-General António Guterres said in a statement. "A canyon littered with broken promises, broken lives, and broken records. All of this is a failure of leadership, a betrayal of the vulnerable, and a massive missed opportunity."
The annual Emissions Gap Report calculates the difference between climate-warming emissions under current policies and what needs to be achieved to limit global heating to "well below" 2°C and ideally 1.5°C. This year's report highlighted 2023's string of broken temperature records and extreme weather events: Scientists predict it's on track to be the hottest year in 125,000 years.
At the same time, global greenhouse gas emissions rose by 1.2% between 2021 and 2022, hitting a record 57.4 gigatonnes of carbon dioxide equivalent (GtCO2e) last year.
"Humanity is breaking all the wrong records when it comes to climate change," UNEP Executive Director Inger Andersen said in the report foreword.
"The 2023 edition of the Emissions Gap Report tells us that the world must change track, or we will be saying the same thing next year—and the year after, and the year after, like a broken record," Andersen added.
Even the report's full title expressed a sense of exasperation: Emissions Gap Report 2023: Broken Record—Temperatures hit new highs, yet world fails to cut emissions (again).
The report looked at both existing and promised policies, including countries' Paris action pledges, known as nationally determined contributions (NDCs). It did find that national actions since the Paris agreement was negotiated in 2015 have made a difference. At the time, greenhouse gas emissions were projected to rise by 16% by 2030 and now they are on track to rise by 3% by the end of the decade.
But that progress is not nearly enough to avoid ever more extreme climate impacts. Currently implemented policies put the world on track for 3°C of warming by 2100, unconditional NDCs for 2.9°C, conditional NDCs for 2.5°C, and conditional NDCs combined with net-zero pledges give temperatures a 66% chance of topping out at 2°C. Under the last, most optimistic scenario, the world is left with a 14% chance of limiting warming to 1.5°C. However, net-zero pledges are not currently seen as reliable, since no Group of 20 country is on pace to reduce its emissions in line with this goal.
The report found that nations must cut their emissions by 14 GtCO2e by 2030 to reach 2°C and 22 GtCO2e to reach 1.5°C. The way this can be done is by phasing out fossil fuels as soon as possible.
"The only way to curtail this spiraling crisis is through wholesale changes to the global energy system that will sharply drive down all heat-trapping emissions."
"We know it is still possible to make the 1.5°C limit a reality. And we know how to get there—we have roadmaps from the International Energy Agency and the IPCC [Intergovernmental Panel on Climate Change]," Guterres said. "It requires tearing out the poisoned root of the climate crisis: fossil fuels. And it demands a just, equitable renewables transition."
The report comes as nations prepare to gather on November 30 for COP28, which will include the first global stocktake of their progress toward meeting the goals of the Paris agreement. This will lead to a new round of NDCs through 2035.
"Ambition in these NDCs must bring greenhouse gas emissions in 2035 to levels consistent with the 2°C and 1.5°C pathways. Stronger implementation in this decade will help to make this possible," Andersen said in the foreword.
"The world needs to lift the needle out of the groove of insufficient ambition and action, and start setting new records on cutting emissions, green and just transitions, and climate finance—starting now," Andersen added.
In response to the report, Rachel Cleetus, the policy director and a lead economist in the Climate and Energy Program at the Union of Concerned Scientists, also called for ambition at the upcoming climate talks.
"The only way to curtail this spiraling crisis is through wholesale changes to the global energy system that will sharply drive down all heat-trapping emissions," Cleetus said. "At COP28, nations must heed these scientific truths by agreeing to a fast and fair phaseout of fossil fuels, ramping up renewable energy and energy efficiency, and significantly expanding climate finance commitments from wealthier countries for an equitable clean energy transition."
News