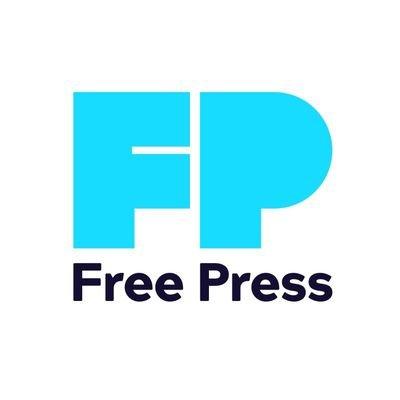 For Immediate Release
Contact:
Timothy Karr, 201-533-8838
Free Press: HUD Action Against Facebook Just a First Step in Protecting Users' Civil Rights
On Thursday, the Department of Housing and Urban Development announced that it would charge Facebook for violating the Fair Housing Act by "encouraging, enabling, and causing housing discrimination through the company's advertising platform."
WASHINGTON
On Thursday, the Department of Housing and Urban Development announced that it would charge Facebook for violating the Fair Housing Act by "encouraging, enabling, and causing housing discrimination through the company's advertising platform."
The HUD announcement comes on the heels of a settlement of a case brought by the ACLU and the Communications Workers of America that alleged that Facebook was facilitating other civil-rights violations on the site by allowing advertisers to exclude people of specific genders and ages from seeing certain housing, employment and credit ads. As part of the settlement, Facebook said it would make changes to its advertising platform to prevent these kinds of civil-rights violations.
Free Press Policy Counsel Gaurav Laroia made the following statement:
"Facebook's role in facilitating and encouraging discriminatory housing advertisements is a clear violation of the Fair Housing Act. HUD's action today is commendable, if not overdue.
"The act is part of a group of civil-rights laws that protect against discrimination on the basis of protected characteristics like age, gender and race for opportunities in areas like education, housing and lending.
"Facebook should be condemned for facilitating these violations and perpetuating inequity and segregation in our society. But this problem isn't limited to Facebook. Online advertisers and major tech companies have been getting away with practices that deny people their basic civil rights for far too long. The algorithms that power the microtargeting of ads on these sites have been used to deny people opportunities in education, housing, jobs and lending -- all areas where our civil-rights laws were designed to prevent discrimination.
"Companies shouldn't get rich by denying people their civil rights. The case against Facebook is an invitation to fundamentally reassess the business model that facilitates and encourages these practices across way too many online platforms."

Free Press was created to give people a voice in the crucial decisions that shape our media. We believe that positive social change, racial justice and meaningful engagement in public life require equitable access to technology, diverse and independent ownership of media platforms, and journalism that holds leaders accountable and tells people what's actually happening in their communities.
(202) 265-1490
LATEST NEWS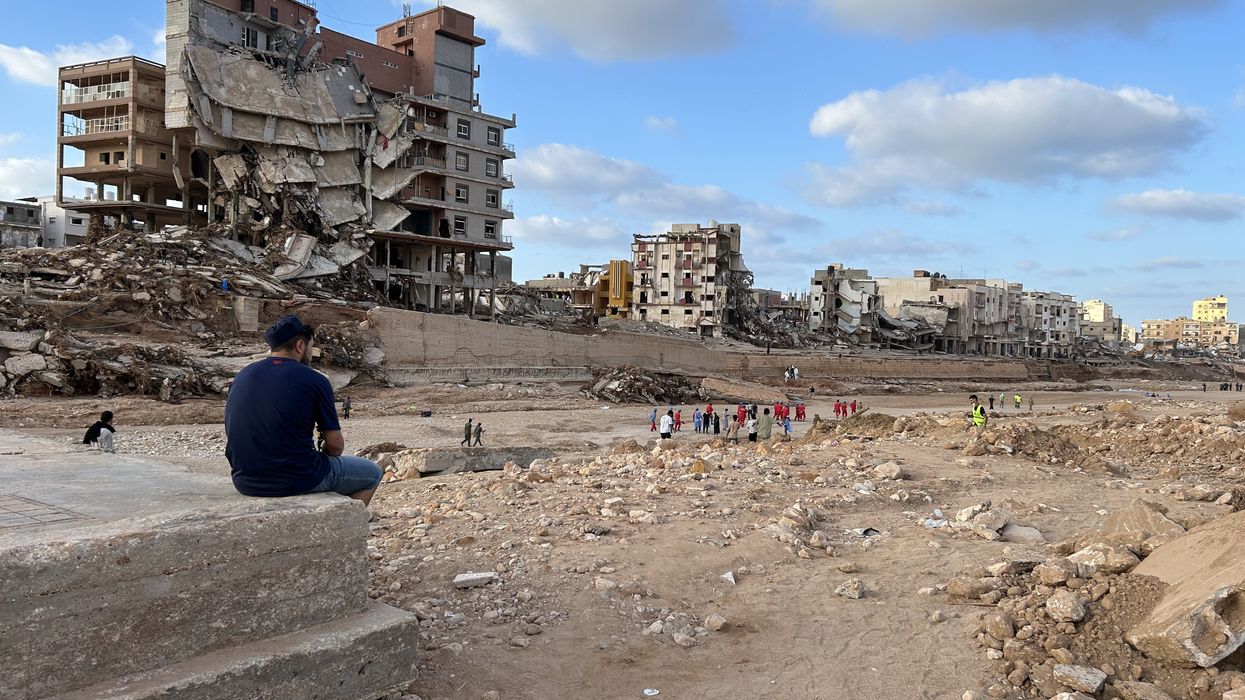 "This devastating disaster shows how climate change-fueled extreme weather events are combining with human factors to create even bigger impacts," said the head of the Red Cross Red Crescent Climate Center.
International scientists announced Tuesday that an event like the extreme rain that led to deadly flooding in Libya earlier this month "has become up to 50 times more likely and up to 50% more intense compared to a 1.2°C cooler climate," or the preindustrial world.
Those were among the findings of a World Weather Attribution (WWA) analysis of torrential rainfall in several countries across the Mediterranean during the first two weeks of September, conducted by researchers from Germany, Greece, the Netherlands, the United Kingdom, and the United States.
"The research is top notch and follows established... rapid attribution principles, grounded in peer-reviewed methods and data that pass highest quality standards," said Karsten Haustein, a climate scientist at the Leipzig University in Germany not involved with the analysis.
While the storm dubbed Daniel by Greek meteorologists impacted various countries, the African nation of Libya—which has been in chaos since 2011—was by far the worst affected, largely due to a pair of dams that failed and let floodwaters kill thousands in the city of Derna.
The United Nations Office for the Coordination of Humanitarian Affairs said Saturday that at least 3,958 people were killed and over 9,000 more were still missing. Some groups have reported higher figures, such as the Libyan Red Crescent, which previously put the death toll at 11,300.
Haustein noted that in terms of the death and destruction in Libya, the WWA researchers "discuss a host of confounding factors (long-lasting armed conflict, political instability, potential design flaws and poor maintenance of dams) that have led to an extreme level of vulnerability and exposure. All independent of climate change."
"Accordingly, they do not speculate about the role of climate change regarding damage and fatalities," the scientist explained. "Rather they highlight that the lack of early warning action and disaster relief has played a critical role in worsening the destructive outcome. The implications as far as adaptation is concerned are crucially important nonetheless, especially in light of the drastically increased risk for an event like this to happen again within the coming decades (rather than twice a millennium)."
Julie Arrighi, interim director at the Red Cross Red Crescent Climate Center, which had researchers working on the WWA report, said that "this devastating disaster shows how climate change-fueled extreme weather events are combining with human factors to create even bigger impacts, as more people, assets, and infrastructure are exposed and vulnerable to flood risks."

"However, there are practical solutions that can help us prevent these disasters from becoming routine," Arrighi stressed, "such as strengthened emergency management, improved impact-based forecasts and warning systems, and infrastructure that is designed for the future climate."

The WWA team also found that for the region including Greece and parts of Bulgaria and Turkey, human-induced climate change made an extreme event up to 10 times more likely and up to 40% more intense. As the WWA report notes, the flooding led to at least 17 deaths in Greece, seven in Turkey, six in Spain, and four in Bulgaria.
"The worst-affected region in Greece, the Thessaly plain, accounts for over one-quarter of the country's agricultural production, the report says. "After more than 75,000 hectares were inundated, it is estimated that the agricultural sector in Thessaly will need five years to recover from the damages and for the lands to become fertile again."
Friederike Otto, a climatologist at the U.K.'s Imperial College London who worked on the WWA analysis, said Tuesday that "the Mediterranean is a hotspot of climate change-fueled hazards."

"After a summer of devastating heatwaves and wildfires with a very clear climate change fingerprint, quantifying the contribution of global warming to these floods proved more challenging," Otto added. "But there is absolutely no doubt that reducing vulnerability and increasing resilience to all types of extreme weather is paramount for saving lives in the future."
The analysis was released on the eve of the United Nations Climate Ambition Summit in New York City—which some world leaders, including U.S. President Joe Biden, have decided to skip despite demands for bold action, particularly from rich nations that are largely responsible for the planetary emergency.
Jagan Chapagain, secretary general of the International Federation of Red Cross and Red Crescent Societies, said Tuesday that "the disaster in Derna is yet another example of what climate change is already doing to our weather."
"Obviously multiple factors in Libya turned Storm Daniel into a human catastrophe; it wasn't climate change alone. But climate change did make the storm much more extreme and much more intense and that resulted in the loss of thousands of lives," Chapagain continued. "That should be a wake-up call for the world to fulfill the commitment on reducing emissions, to ensure climate adaptation funding, and tackle the issues of loss and damage."

News
"Unfortunately, the White House is trying to convince us that they are working hard to put out the fire while they continue pouring gasoline on it," said one campaigner.
Climate campaigners on Tuesday took U.S. President Joe Biden to task following an address before the United Nations General Assembly in which he called on world leaders to urgently "climate-proof" the heating Earth while making what critics said were false claims about his administration's efforts to tackle the planetary emergency.

During his speech, Biden said that increasingly extreme weather events occurring around the world "tell the urgent story of what awaits us if we fail to reduce our dependence on fossil fuels," while claiming that "the United States has treated this crisis as the existential threat from the moment we took office."
Despite such lofty rhetoric and campaign pledges to center climate action—including by stopping new fossil fuel drilling on public lands—Biden has overseen the approval of more new permits for drilling on public land during his first two years in office than former President Donald Trump did in 2017 and 2018. The Biden administration has also held a massive fossil fuel lease sale in the Gulf of Mexico and has approved the highly controversial Willow project, Mountain Valley Pipeline, and increased liquefied natural gas production and export.
Oil Change International recently called the United States—which the climate action group says accounts for more than one-third of planned global oil and gas expansion through 2050—the "planet-wrecker-in-chief."

Outside the White House in Washington, D.C., three climate activists—Beaei Pardo, Kristen McKinney, and Chris Hager—were arrested Tuesday during a nonviolent protest calling on Biden to declare a climate emergency.
"Each day Biden delays in taking this step is precious time lost to save lives and secure a habitable future for humankind and countless other species," Pardo said. "As this summer of record heat and relentless climate disasters nears its end, protestors will appeal to Biden to lead courageously with the love he feels for his grandchildren and act to save all of our families. Together we can help make it happen."
Mitch Jones, managing director of policy and litigation at Food & Water Watch, said in a statement: "This summer sent the clearest message yet that our world is on fire. The only solution is to end the era of fossil fuels, period."
"Unfortunately, the White House is trying to convince us that they are working hard to put out the fire while they continue pouring gasoline on it," Jones added.
Jean Su, energy justice director at the Center for Biological Diversity, said in a statement that "President Biden's U.N. speech rightly recognized the climate dangers of fossil fuels, but Biden ignored his own immense powers to get us off them."
"As leader of the world's largest oil and gas producer, Biden has more power than anyone to rein in the fossil fuels wreaking havoc from Lahaina to Libya," Su continued. "We can't begin to tackle global development goals addressing poverty, famine, and lack of economic opportunity without confronting the climate crisis that intertwines with all of them. Biden must use this moment on the world stage to declare a climate emergency and halt expansion of the fossil fuels raining down chaos on our planet."

Biden also disappointed many activists by opting to not attend this week's U.N. Climate Ambition Summit, which is set to take place Wednesday in New York City. Jeff Ordower, the North American director of 350.org, called Biden's decision a "betrayal."
"I think the reality now is that Biden hasn't been the climate president that he had promised," Alice Hu, senior climate campaigner at New York Communities for Change, toldNPR on Sunday as tens of thousands of people took to the streets of Manhattan to demand an end to fossil fuels and a presidential climate emergency declaration.
Jones asserted that "the massive climate demonstrations we saw this weekend in New York and around the world should serve as a wake-up call to President Biden and other world leaders: The time for talking about climate action is over. We need to end the era of fossil fuels now—and that starts with the White House making climate commitments that finally match their rhetoric."
"We need the White House to stop approving fossil fuel drilling permits, to reject new pipelines and power plants, and to use the executive powers that would come with the declaration of a climate emergency," he added. "Instead of exhorting other countries to step up, President Biden should lead by example."

News
"It will take passage of the John R. Lewis Voting Rights Advancement Act to curb this new generation of assaults on the freedom to vote," said one campaigner.
Although it is nearly certain to go nowhere in a Republican-dominated U.S. House of Representatives, pro-democracy groups nationwide celebrated on Tuesday as Congresswoman Terri Sewell reintroduced the John R. Lewis Voting Rights Advancement Act.
"Generations of Americans—many in my hometown of Selma, Alabama—marched, fought, and even died for the equal right of all Americans to vote," Sewell (D-Ala.) said in a statement. "But today, their legacy and our very democracy are under attack as MAGA extremists target voters with new laws to restrict voting access."
"The fight for voting rights has never been more urgent," she argued, explaining that the legislation—named for the late Democratic Georgia congressman and civil rights leader—aims to restore and modernize the full protections of the Voting Rights Act of 1965 (VRA), which was gutted by the U.S. Supreme Court a decade ago in Shelby County v. Holder.
The bill is backed by every House Democrat but faces tough odds in both chambers. Early last year, Democratic right-wing Sen. Joe Manchin (W.Va.) and Sen. Kyrsten Sinema (Ariz.), who switched from Democrat to Independent in December, worked with Republicans to block a megabill that included the Freedom to Vote Act and the John Lewis legislation.
Still, U.S. advocacy groups on Tuesday applauded the lawmakers' renewed push for federal voting rights reforms—as they did in July, when Democratic leaders reintroduced the Freedom to Vote Act.
"The John Lewis Voting Rights Advancement Act is key in preserving democracy, full stop," declared Public Citizen executive vice president Lisa Gilbert. "A decade after the Supreme Court gutted 'preclearance' protection in the Voting Rights Act, more than half of U.S. states have passed over 90 laws that make it harder to vote for communities of color, in particular."
"Without this legislation, we risk further entrenching anti-democratic, partisan forces that want to choose their own voters," Gilbert warned.
According to the Declaration for American Democracy coalition:

In the last decade since the Shelby County v. Holder Supreme Court decision gutted key enforcement mechanisms in the Voting Rights Act, at least 29 states have passed 94 laws making it harder to vote, with at least 11 states enacting 13 restrictive voting laws in 2023 alone.

Attacks on our freedom to vote disproportionately impact Black, Latino, Asian, Native, and other voters of color. Since Shelby v. Holder, the racial turnout gap has grown significantly in 5 of the 6 states previously covered by the preclearance sections of the Voting Rights Act.
Sylvia Albert, Common Cause's director of voting and elections, stressed that "this ongoing effort to suppress the vote harkens back to the shameful Jim Crow era. At that time, it took the passage of the Voting Rights Act of 1965 and rigorous enforcement by the U.S. Department of Justice to curb the wholesale abuses and attacks on the freedom to vote."
"Today it will take passage of the John R. Lewis Voting Rights Advancement Act to curb this new generation of assaults on the freedom to vote and to strengthen the ability of the Department of Justice to protect that sacred freedom with the tools it used for decades," she asserted, specifically calling out Republican-controlled state legislatures that have tried "to silence Black and Brown voters after they showed up to vote in record numbers during the 2020 election."
Noting that the VRA "has a long history of bipartisan support," Leslie Proll of the Leadership Conference on Civil and Human Rights said: "We applaud our elected officials who have responded to the call of the majority of people in this country who support new legislation to protect the vote. We need federal action now."
Michael Waldman, president and CEO of the Brennan Center for Justice at New York University School of Law, also highlighted previous bipartisan support for the VRA, pointing out that "the last time the Voting Rights Act was reauthorized, in 2006, it gained 98 votes in the Senate." He called on Congress to swiftly pass the "urgently needed" John Lewis bill and the Freedom to Vote Act.
Organizations focused on key issues like abortion rights and the climate emergency also demanded action on the proposal.
"This legislation is long overdue," said a 15-member coalition that included Clean Water Action, Climate Hawks Vote, the Climate Reality Project, Earthjustice, EDF Action, Environmental Law & Policy Center, Greenpeace USA, Interfaith Power & Light, League of Conservation Voters, the National Wildlife Federation, NextGen America, Sierra Club, Union of Concerned Scientists, WE ACT for Environmental Justice, and Zero Hour.
"We cannot effectively tackle the critical issues our nation faces—like combating the climate crisis, advancing environmental justice, and protecting our air, lands, waters, biodiversity, wildlife, and oceans—without fixing the broken system that caters to corporate polluters and disenfranchises too many voters," the coalition argued.
Meanwhile, NARAL Pro-Choice America said on social media that "voting rights and reproductive freedom are deeply intertwined."
"Anti-abortion extremists attack voting rights knowing that it is critical to electing repro champions," the organization added. "Congress MUST pass the John Lewis Voting Rights Act."
News
Independent, nonprofit journalism needs your help.
Please Pitch In
Today!