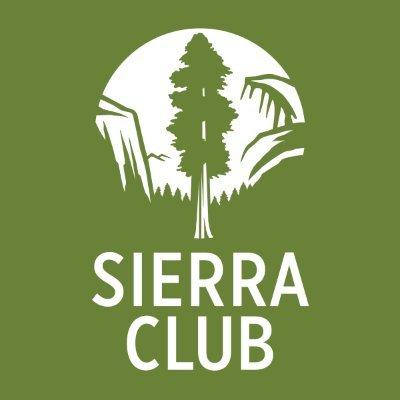 40 Civil Rights, Labor & Environmental Orgs to Trump: "It's Time for Pruitt to Resign, or Be Removed"
Forty national civil rights, labor, conservation and environmental organizations representing millions of members and supporters across the United States have taken out a series of full page ads Wednesday calling for the resignation or firing of EPA Administrator Scott Pruitt. On Monday, the Government Accountability Office reported that some of Pruitt's behavior violates the law.
NEW YORK CITY
Forty national civil rights, labor, conservation and environmental organizations representing millions of members and supporters across the United States have taken out a series of full page ads Wednesday calling for the resignation or firing of EPA Administrator Scott Pruitt. On Monday, the Government Accountability Office reported that some of Pruitt's behavior violates the law.
The ads appear in the main news sections of The New York Times, the New York Post (which Donald Trump receives each day), and the largest newspaper in Pruitt's home state of Oklahoma, The Oklahoman.
** Link to the Ad **
These new nationwide organizations calling for Pruitt's ouster add to a growing chorus, including:
Editorial boards ranging from The Houston Chronicle and The Joplin Globe to The Washington Post and The LA Times
Over 100 Democrats in the House & Senate
At least three Republican members of the House
Increasing public pressure from other Republicans including House Oversight Chairman Trey Gowdy who suggested Pruitt should become 'a monk' if he wanted to avoid having his feelings hurt, rather than taking first class flights at taxpayer expense.
THE FOLLOWING ORGANIZATIONS ARE REPRESENTED ON THE LETTER:
National Audubon Society - NAACP - Union of Concerned Scientists - SEIU - Physicians for Social Responsibility - Oceana - Sierra Club - Earthjustice - Green For All - Natural Resources Defense Council - League of Conservation Voters - Hip Hop Caucus - GreenLatinos - Citizens' Climate Lobby - Ocean Conservancy - The Wilderness Society - National Parks Conservation Association - Clean Water Action - Greenpeace USA - American Rivers - Defenders of Wildlife - Environment America - Moms Clean Air Force - Latino Victory Project - Alliance of Nurses for Healthy Environments - Oil Change International - Montana Environmental Information Center - Alliance for Climate Education - Brighter Green - Partnership for Policy Integrity - Gasp - SustainUS - Carmelite NGO - Alliance for Affordable Energy - Power Shift Network - Rhode Island Interfaith Power & Light - iMatter Youth - Elders Climate Action - Green the Church - Climate Wise Women - Friends of the Earth
SIGNATORY ORGANIZATIONS PROVIDED THE FOLLOWING STATEMENTS:
SEIU, Executive Vice President Luisa Blue:
"Scott Pruitt's extravagant spending of the public's money makes crystal clear what we already know from his policies: he just doesn't care about the American people. As the largest union of healthcare workers, SEIU members care for people with asthma, cancer and others who have been impacted by the environment. Pruitt's actions to pull back environmental protections will quicken the devastating impact of climate change, putting the profits of polluting corporations ahead of the health and safety of our families. Pruitt's actions are an attack on SEIU members and their families who live in communities that already struggle for clean air to breathe and clean water to drink."
Union of Concerned Scientists, President Ken Kimmell:
"While Scott Pruitt clearly violated ethical standards and bilked taxpayers, he inflicted far worse injury on our children, families, and communities by sidelining science and abandoning the EPA's public health and environmental mission."
Latino Victory Project, President Cristobal J. Alex:
"Scott Pruitt wasted taxpayers' dollars on luxury travel and soundproof phone booths while cutting vital EPA programs, directly hurting Latinos across the United States. Latinos live on the front lines of the climate change crisis, with half of all U.S. Latinos living in the country's most polluted cities and Latino children at greater risk of dying from asthma than white children. The job of the EPA Administrator is to protect our natural resources and the health of all Americans, and Pruitt is clearly not up to the task."
Earthjustice, President Trip Van Noppen
"Beyond his mounting ethical lapses Scott Pruitt has made it his mission to dismantle the many safeguards Americans depend on for clean water, clean air and more with little respect of the law. Scott Pruitt needs to go and until then we will see him in court."
GreenLatinos, President Mark Magana
"Instead of doing his job to protect our health and environment - especially in marginalized communities and communities of color - Scott Pruitt has wasted hundreds of thousands of taxpayer dollars on luxury travel and unapproved pay raises for close aides, and has become the subject of multiple independent government investigations. He has endangered our communities with reckless rollbacks and repeals of lifesaving health safeguards, making our air dirtier and our water more dangerous to drink. He's putting families at risk, and it's been time for him to resign."
Ocean Conservancy, CEO Janis Searles Jones
"In the 14 months that he's been EPA Administrator, Pruitt has intentionally and methodically dismantled protections for our ocean, clean water and clean air. Among his many misguided decisions, he's proposed a budget that would completely eliminate essential EPA functions including keeping our beaches safe from pathogens, monitoring contaminants in the fish we eat and gutting the marine pollution program. It's time for Scott Pruitt to go. We cannot afford an EPA administrator who actively undermines the health of our ocean."
Clean Water Action, President Bob Wendelgass:
"When Scott Pruitt isn't doing everything he can to try to weaken protections for clean water and public health, he's wasting taxpayer money or flouting the rules to pad the pockets of his friends and protect the bottom lines of corporate polluters. His destructive agenda and his corrupt behavior go hand-in-hand -- he thinks he can get away with both if he keeps giving special interests what they want. It's dangerous behavior from a public official and it has to stop. Scott Pruitt needs to go."
Physicians for Social Responsibility, Jeff Carter
"As a public official, Scott Pruitt has shown a lot more interest in whatever perks and advantages he can extract from his position than in advancing the mission of the agency he was tasked to run. He attacks environmental rules and regulations with a prosecutor's zeal, but with a view of the law not as an instrument of justice, but as a card in a stacked deck, designed to further empower and enrich special interests at the expense of health, the environment, and the less powerful."
Hip Hop Caucus, Rev Lennox Yearwood Jr., President & CEO
"Pruitt puts his ego and polluter profits over people. It's outrageous that he thinks he can waste our taxpayer dollars with no consequences. What's even more tragic is that he continues to roll the dice with our lives. His actions continue to undermine our health and the future of the planet. He needs to go now."
National Parks Conservation Association, President & CEO Theresa Pierno:
"From day one, Scott Pruitt has demonstrated time and again that his goal is not to hold
the very polluters jeopardizing our air, waters and national parks accountable, but instead to protect them. The Environmental Protection Agency should do just that--protect the environment. The agency, and all it was created to safeguard, deserves a leader befitting of this critical work. As we feared at his confirmation, and as he has shown in the time since, Scott Pruitt is not that person."
Sierra Club, Executive Director Michael Brune:
"Scott Pruitt is the definition of the swamp, with new ethical and abuse of power scandals breaking virtually every day for the past two weeks. Its past time for Pruitt to resign or be fired, particularly now that some of his most absurd actions are being ruled illegal. Every day Scott Pruitt stays at the EPA is another day he embarasses Donald Trump, and our entire country."
Natural Resources Defense Council, President Rhea Suh:
"With each new investigation, Scott Pruitt's disregard for ethics and the rule of law is becoming increasingly egregious and unacceptable. And so is his blatant hostility to the central mission of the EPA, which is to protect public health and the environment. Enough is enough. It's time for him to go.'"
Greenpeace USA, Executive Director Annie Leonard
"Scott Pruitt's brazen disrespect for both the environment and our democracy is beyond offensive--it's one of the most catastrophic consequences of the Trump administration. Scott Pruitt is insulting every person in America by living a life of luxury on the taxpayer's dime while committed to destroying our environment, our air, our water, and our climate. It's time for Scott Pruitt to resign, or be fired, before he does any more damage to our country."
iMatter Youth, Maddie Adkins, Core Team:
"Future generations will have to deal with the consequences of climate change. If the administrator of the EPA cannot be trusted to make decisions that will preserve the planet and protect the futures of our country's youth, then he needs to go."
Alliance of Nurses for Healthy Environments, Executive Director Katie Huffling
"As a public health agency, the EPA's mission is to protect human health and the environment. In his tenure at the EPA, Scott Pruitt has rolled back essential public health safeguards, which are putting communities at risk for negative health impacts from climate change and exposures to dirty air and water. The communities and families nurses care for deserve an EPA Administrator who is committed to putting public health first. Pruitt is not that person."
SustainUS, Executive Coordinator Garrett Blad:
"As a public official, Scott Pruitt is trusted to protect the common good. Instead, he is doing everything in his power to damage the lives of young people in this country by handing federal regulating over to fossil fuel executives and lobbyists, giving out bonuses to his friends, and wasting public money to play by his own rules. Scott Pruitt cannot be trusted to safeguard our health or our nation's democratic principles and should be removed. "
Montana Environmental Information Center, Deputy Director Anne Hedges
"Scott Pruitt is making Montana's pollution problems worse. In places such as Colstrip, Montana there are 800 acres of leaking coal ash ponds that have polluted ground and surface waters. The passage of the federal coal ash rule by the Obama Administration was a welcome relief and promised to finally get a handle on the problem in Montana and across the nation. Now Pruitt is trying to undo that rule and put polluters in the driver's seat - the same polluters who caused the problem in the first place. It's unconscionable, but that seems to be Pruitt's middle name. This is just one example of many. He is unethical, imprudent, and more concerned about protecting polluters than public health. It's time to draw the line."
Gasp, Executive Director Michael Hansen:
"Scott Pruitt cannot be trusted to lead the agency tasked with protecting our air, land, water, and health. Time and again, he has shown himself to be openly hostile to healthy air, clean water, and basic science. By undermining public health safeguards and undoing critical environmental protections, Scott Pruitt has put all of us at increased risk for cancers, asthma, lung disease, and other illnesses. Pruitt should never have been put in charge of the EPA, and we now have ample evidence to prove it. Scott Pruitt has to go."
Jamie Rappaport Clark, president and CEO of Defenders of Wildlife:
"Wildlife rely on clean water, clean air and a balanced ecosystem for their survival. Scott Pruitt's policies at the EPA threaten all of these. He has dismantled environmental protections and abused his position as Administrator of the Environmental Protection Agency. It's time for Scott Pruitt and his policies to go."
The Sierra Club is the most enduring and influential grassroots environmental organization in the United States. We amplify the power of our 3.8 million members and supporters to defend everyone's right to a healthy world.
(415) 977-5500
LATEST NEWS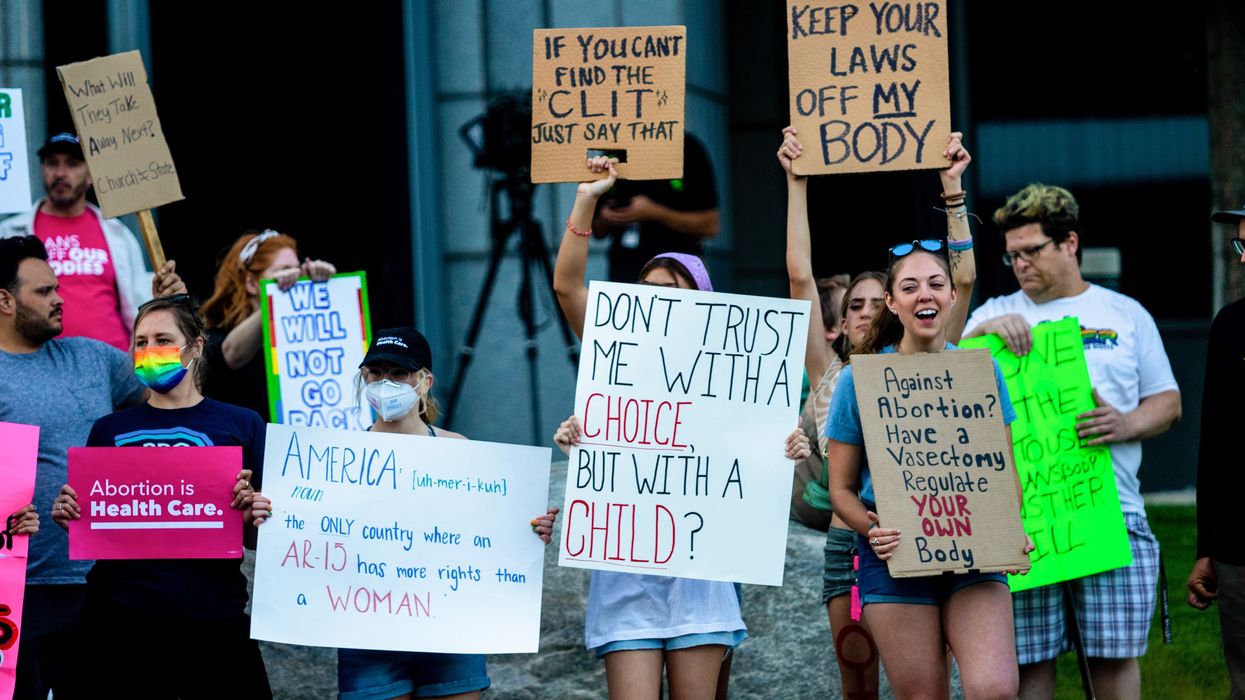 "Nevadans overwhelmingly support putting reproductive rights into our state constitution," said one abortion rights campaigner.
Abortion rights advocates said this week that they would appeal a decision by a Nevada judge to reject a 2024 ballot initiative to enshrine reproductive rights in the state constitution.
Carson City District Court Judge James Russell sided Tuesday with the Coalition for Parents and Children PAC, which last month filed a lawsuit claiming the ballot measure—which would guarantee the "fundamental right to reproductive freedom"—violates Nevada law by covering more than one subject. The petition mentions abortion, birth control, prenatal care, and post-partum care, which advocates note all fall under the umbrella of "reproductive freedom."
However, Russell said that "it is clear to me this is probably the clearest case I have seen that I think there is a violation of the single-subject rule."
"We are optimistic about the ballot initiative as a whole, and you know, we plan to appeal this."
Nevadans for Reproductive Freedom—a coalition including Planned Parenthood, NARAL Pro-Choice Nevada, and Indivisible Northern Nevada that filed the petition in September—disagreed with Russell's ruling and vowed to appeal to the Nevada Supreme Court.
"We are optimistic about the ballot initiative as a whole, and you know, we plan to appeal this," said Lindsey Harmon with Nevadans for Reproductive Freedom. "And we know that in fact, these are all a single subject."
"Nevadans overwhelmingly support putting reproductive rights into our state constitution, and voters should be aware that anti-abortion advocates still have plenty of state government allies who are willing to help them undermine reproductive freedom," Harmon asserted, adding that the coalition would not "let one judge's misguided ruling deter us."
Voters in seven states—most recently Ohio—have passed ballot measures protecting reproductive rights in the wake of the U.S. Supreme Court's cancellation of half a century of federal abortion rights in last year's Dobbs v. Jackson Women's Health Organization decision.
News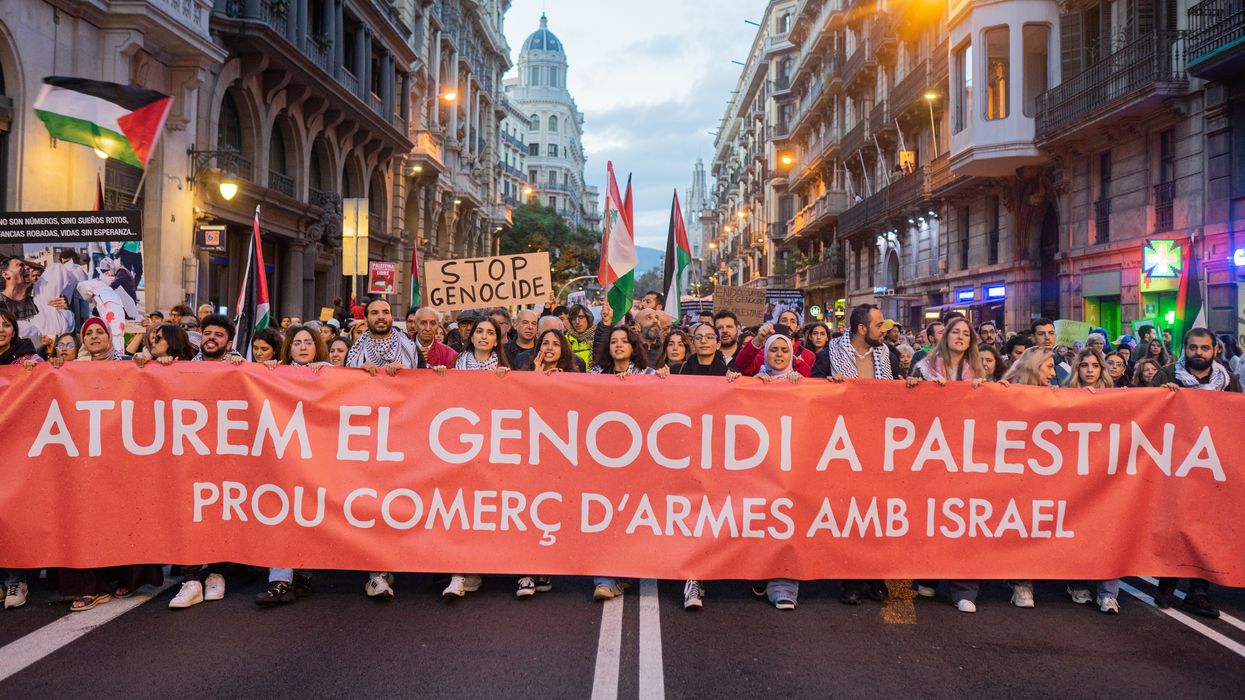 "It's not a war, it's a genocide," said Councilmember Ada Colau. "We not only need to denounce it, we must act and not stay on the sidelines."
The city council of Barcelona, Spain's second-largest city, voted Friday to suspend relations with Israel's far-right government over what the party behind the move called the "genocide" in Gaza.
Introduced by the leftist Barcelona en Comú party—which asserted that "no government can turn a blind eye to a genocide"—the resolution demands the municipal government discontinue "institutional relations with the current government of Israel until there is a definitive cease-fire, and respect for the basic rights of the Palestinian people and compliance with United Nations resolutions are guaranteed."
The resolution also calls for requiring public contracts to ensure that "no operator belongs to or carries out" activities "that go against international humanitarian law" and "rejects and condemns attacks against the population civilian, both Israeli and Palestinian, as well as any action constituting collective punishment, such as the forced displacement of population, the systematic destruction of homes and civilian infrastructure, or the blocking of the supply of energy, water, food, medical supplies and medicines to the population of the Gaza Strip."
Barcelona en Comú Councilmember Ada Colau said in a statement that "it's not a war, it's a genocide, and as [Spanish] President Pedro Sánchez has stated, it is unbearable, and if it is unbearable, we not only need to denounce it, we must act and not stay on the sidelines."
"Every 10 minutes, a child dies in the Gaza Strip under the bombs of one of the most powerful armies in the world," she added.
Colau, whose eight-year tenure as Barcelona's mayor ended in June, earlier this year announced her city was cutting ties with Israel and ending its symbolic 25-year-old "twin cities" relationship with Tel Aviv due to the Israeli government's "crime of apartheid against the Palestinian people."

Barcelona's current mayor, Jaume Collboni of the Socialists' Party of Catalonia, reversed Colau's move in September.
Earlier this month, Barcelona dockworkers also showed solidarity with Palestinians by refusing to load or unload military materials onto any ship bound for Israel or any conflict zone where they could be used against civilians.
The new Barcelona resolution urges Israel and Hamas to make permanent the temporary four-day ceasefire that began Friday morning, as well as an end to Israeli violence against Palestinian civilians in the illegally occupied West Bank and the unconditional and safe release of all hostages taken by Hamas.
On Friday, Hamas freed 24 captives—13 Israeli women and children, 10 Thai nationals, and one Filipino—as part of the cease-fire agreement. Israel released 39 Palestinian women and minors from behind bars to fulfill its end of the deal. Hamas has agreed to free 50 of its hostages in exchange for the release of 150 Palestinians imprisoned by Israel.
Israeli forces have arrested thousands of Palestinians on what critics claim are often dubious grounds meant to give Israel leverage and bargaining chips.
According to the Gaza Health Ministry, nearly 15,000 Palestinians, including more than 4,000 women and over 6,000 children, have been killed by Israeli bombs and bullets since the Hamas-led attacks on southern Israel that left around 1,200 people dead and 240 others kidnapped. The international humanitarian group Oxfam said Thursday that newborn babies are dying from preventable causes in Gaza's hospitals due to the Israeli siege.

More than 36,000 Palestinians have been wounded by Israeli attacks on Gaza, while around 7,000 others—including over 4,700 children—are missing and presumed dead. More than 1.7 million Gazans have been forcibly displaced and around half the homes in the besieged strip have been damaged or destroyed, according to United Nations agencies.
At least 255 Palestinians have also been killed by Israeli soldiers and settlers in the occupied West Bank and East Jerusalem.
In addition to the Barcelona councilmembers who voted Friday for the resolution, other Spanish officials have also called for cutting ties with Israel's government over its Gaza onslaught.
Last month, outgoing Social Rights Minister Ione Belarra, who also leads the leftist Podemos party, urged her country's coalition government to petition the International Criminal Court to open a war crimes investigation of Israeli Prime Minister Benjamin Netanyahu for Israel's indiscriminate bombardment of Gaza and for cutting off food, fuel, and electricity from the besieged strip's 2.3 million residents.
On Thursday, Belarra criticized Sánchez—a member of the Spanish Socialist Workers' Party—for visiting Israel this week, arguing that his trip "only serves to whitewash Netanyahu and to equate the state of Israel, an occupying power that perpetrates a genocide, with the victims of the Palestinian people."

"Such inaction," she added, "is absolutely unbearable."
News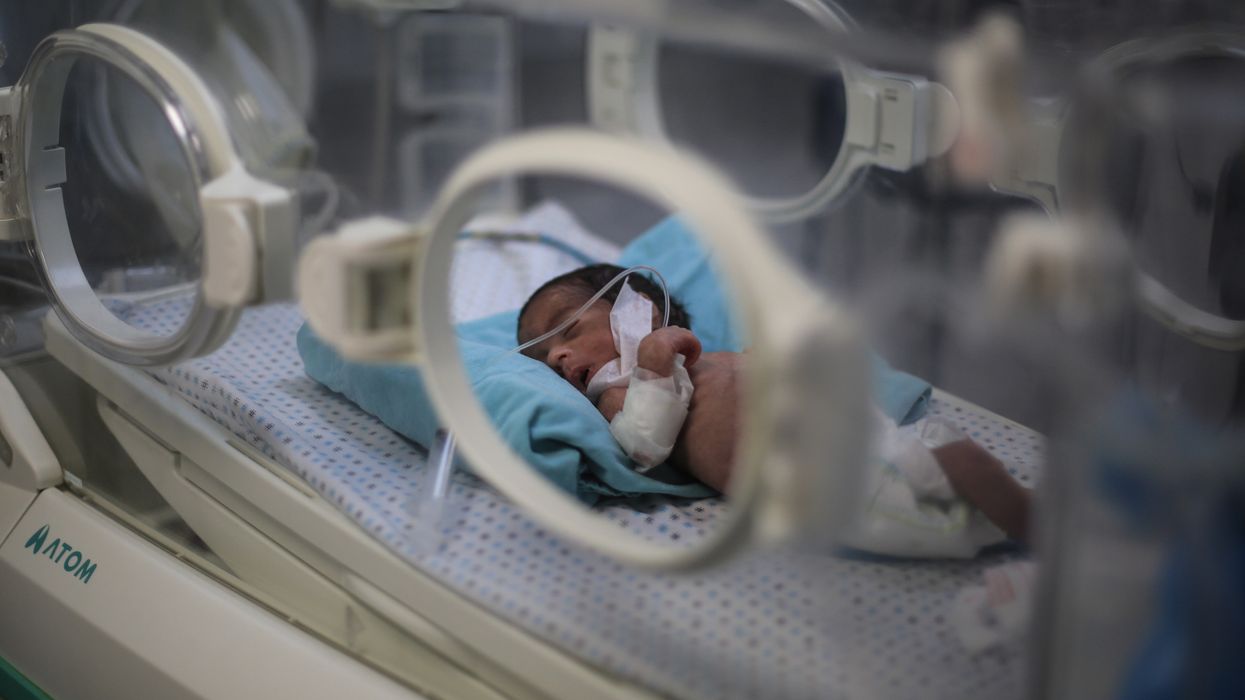 "Oxfam is urgently calling for a full cease-fire and unimpeded humanitarian access," said the group, explaining that a four-day pause in fighting is not sufficient.
Humanitarian workers in Gaza on Thursday said their daily experiences struggling to take care of pregnant people and babies demonstrate why a four-day pause in fighting is far from sufficient to save the lives of the blockaded enclave's most vulnerable residents, including newborns who have begun to die from preventable causes.
As Israel's blockade continues to keep Gaza authorities from providing clean water, food, sanitation, and heat to homes and hospitals, babies aged three months and younger "are dying of diarrhea, hypothermia, dehydration, and infection," said Oxfam International.
Juzoor, an organization partnering with Oxfam in northern Gaza, said premature births have increased by 25-30% since October 7 when Israel began its bombardment of Gaza in retaliation for an attack by Hamas.
The group has been supporting about 500 pregnant women in 13 shelters—where a total of 35,000 people are living—and many have gone into labor prematurely as they have the ongoing trauma of "walking long distances in search of safety, running away from bombs, and being crowded into shelters with squalid conditions."
Humanitarian workers are struggling to adequately care for thousands of people who have taken refuge in shelters, with waste piling up due to a lack of sanitation services and up to 600 people sharing one toilet.
Sally Abi Khalil, Middle East regional director for Oxfam, said the fact that the crisis has reached a stage where babies are dying of preventable illnesses is "abhorrent."

"Last month we lost at least one baby in every shelter, it's heartbreaking," said Umaiyeh Khammash, director of Juzoor. "Access to hospitals is extremely dangerous and virtually impossible, so many women are having to give birth with little or no maternity support in shelters."
As Common Dreams has reported, more than 50,000 Gaza residents are facing Israel's onslaught while pregnant, and more than 5,500 are expected to give birth within a month. Juzoor estimates that 30% of women will face pregnancy complications that require extra medical attention, putting their babies at greater risk—particularly in the first 28 days of life, when newborns are most vulnerable.

Khammash expressed fear that the group will soon be entirely out of food for residents.
"The absence of fuel has affected hospitals in the north and the shelters where we operate," he said. "There is no light, there is no heat. Now winter is coming and it's cold. It is really a disaster for everyone, but especially for expectant mothers."
Some women have given birth in recent weeks in repurposed classrooms surrounded by dozens of refugees, without qualified medical personnel present or any capacity for providing "basic hygiene," Khalil said.

"I don't think there is anyone anywhere in the world that would disagree that is simply inhumane," she added.

Oxfam is working to provide the Juzoor shelters with hygiene kits and food, while 60 health professionals have been mobilized to work with thousands of displaced people.

"But the ongoing violence, siege, and acute shortages of fuel and clean water severely hinder these efforts," said Oxfam as it called on officials to go further than negotiating only a four-day "humanitarian pause."

"Oxfam is urgently calling for a full cease-fire and unimpeded humanitarian access in order to restore vital services and provide desperately needed medical support particularly to pregnant women and newborn babies," said the group.
News