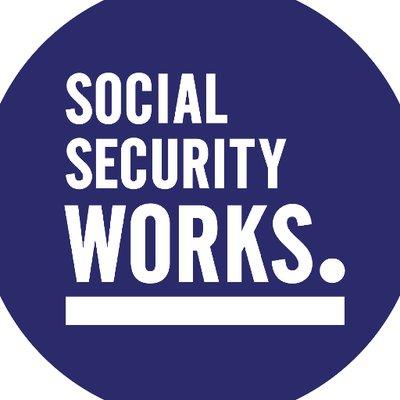 For Immediate Release
March, 23 2018, 02:30pm EDT
$480 Million Increase For Social Security Administration is Progress After Years of Cuts
WASHINGTON
The following is a statement from Nancy Altman, President of Social Security Works, in reaction to the $480 million increase in funding for the Social Security Administration (SSA) in the omnibus appropriations bill:
"For the last decade, Congress has starved SSA of funding, making it increasingly difficult for Americans to access their earned Social Security benefits. Thanks to the efforts of Social Security champions in Congress and activists around the country, this bill takes a step in the right direction.
But this funding increase should be only the first step. Ten thousand Americans are turning age 65 every day. SSA should be opening new field offices, not simply maintaining them, and certainly not closing them.
The money spent to administer Social Security comes directly from Social Security's trust funds, which have a combined $2.8 trillion surplus. This $2.8 trillion is money the American people have paid to ensure that they receive their benefits along with the first-class service that they deserve. Congress should unshackle SSA, and allow it to spend what it takes to ensure that Americans can receive timely service at conveniently located Social Security field offices and on the telephone."

Social Security Works' mission is to: Protect and improve the economic security of disadvantaged and at-risk populations; Safeguard the economic security of those dependent, now or in the future, on Social Security; and Maintain Social Security as a vehicle of social justice.
LATEST NEWS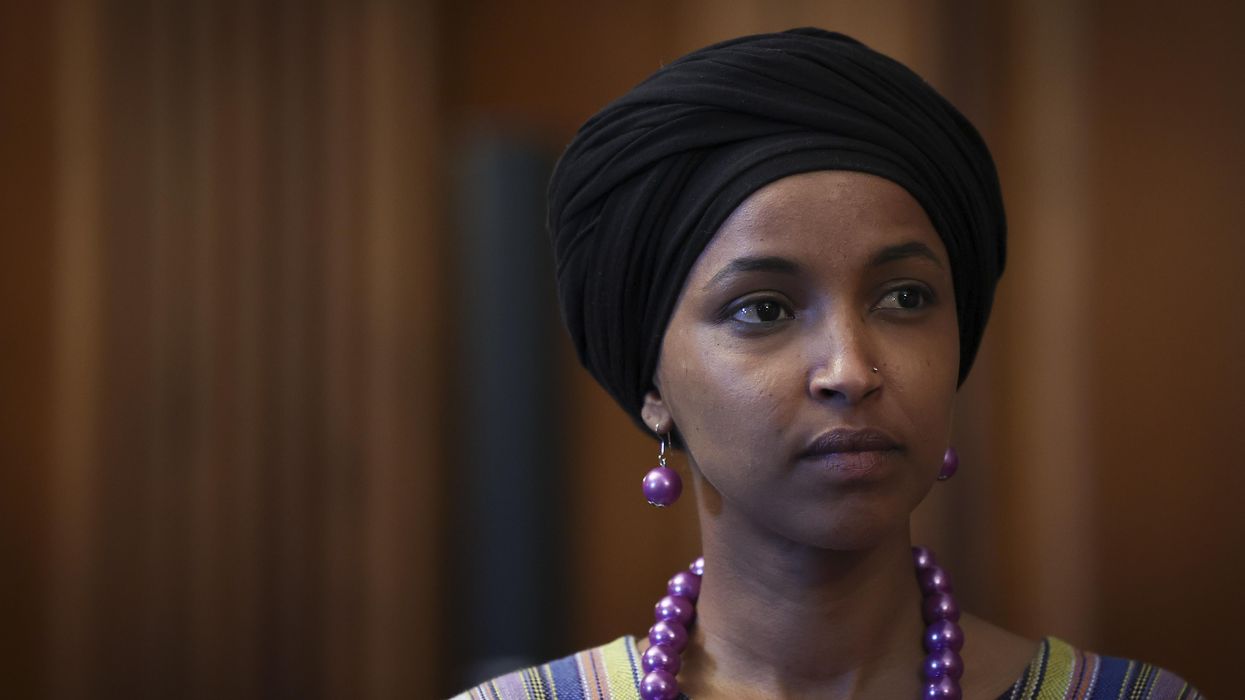 "It's disappointing but not surprising that Kevin McCarthy has capitulated to the right wing of his caucus," the three Democratic lawmakers said in a statement.
Speaker Kevin McCarthy on Tuesday formally blocked Reps. Adam Schiff and Eric Swalwell from serving on the House Intelligence Committee and is expected to hold a floor vote to remove Rep. Ilhan Omar from the chamber's foreign affairs panel, moves that the Democratic lawmakers slammed as "political vengeance."
"It's disappointing but not surprising that Kevin McCarthy has capitulated to the right wing of his caucus, undermining the integrity of the Congress, and harming our national security in the process," the Democrats said in a joint statement, calling the push to keep them off committees the product of a "corrupt bargain" that the Republican leader struck "in his desperate, and nearly failed, attempt to win the speakership."
"Despite these efforts, McCarthy won't be successful," the lawmakers added. "We will continue to speak out against extremism and doggedly defend our democracy."
The House speaker has final authority over who sits on the Intelligence Committee, allowing McCarthy (R-Calif.) to unilaterally block Schiff (D-Calif.) and Swalwell (D-Calif.) from the panel even after Minority Leader Hakeem Jeffries (D-N.Y.) requested that they be reappointed.
But a floor vote will be required to remove Omar from her spot on the House Foreign Affairs Committee, which she has used to grill officials on the sordid history of U.S. foreign policy in Latin America, speak out against military intervention, and advocate for global human rights.

Omar has argued that the GOP push to strip her committee assignments is rooted in bigotry.
"I do not actually think that he has a reason outside of me being Muslim and thinking I should not be," Omar said of McCarthy earlier this month.
Sumayyah Waheed, senior policy counsel at Muslim Advocates, a national civil rights group, said in a recent interview with HuffPost that "by stripping Rep. Omar of her committees, McCarthy kills two birds with one stone: He attempts to silence an effective, principled voice on the Foreign Affairs Committee, and he stokes the ugly culture of anti-Muslim hate for cheap political points."
McCarthy and other Republicans have also falsely accused Omar of antisemitism, an allegation that has drawn backlash from progressive Jewish organizations.
"We categorically reject the suggestion that any of her policy positions or statements merit disqualification from her role on the committee," Ameinu, Americans for Peace Now, Bend the Arc: Jewish Action, Habonim Dror North America, J Street, New Israel Fund, the Religious Action Center of Reform Judaism, and T'ruah said in a statement last month.
"McCarthy's pledge seems especially exploitative in light of the rampant promotion of antisemitic tropes and conspiracy theories by him and his top deputies amid a surge in dangerous right-wing antisemitism," the groups added. "He posted (and later deleted) a tweet charging that George Soros and two other billionaires of Jewish descent were seeking to 'buy' an election. His newly elected Whip Tom Emmer said the same people 'essentially bought control of Congress.' Meanwhile, Republican Conference Chair Elise Stefanik has promoted the deadly antisemitic 'Great Replacement' conspiracy theory."
McCarthy has even faced some pushback from members of his caucus who oppose removing Omar and other Democrats from their committee seats.

"Two wrongs do not make a right," Rep. Victoria Spartz (R-Ind.) said in a statement Tuesday, pointing to House Democrats' decision in 2021 to remove Reps. Paul Gosar (R-Ariz.) and Marjorie Taylor Greene (R-Ga.) from committees for promoting odious conspiracy theories and violence.
Both far-right Republicans have been reinstated to committees under the new House GOP majority.
Rep. Nancy Mace (R-S.C.) has also signaled she would vote against removing Omar from committees.
As for Schiff and Swalwell, McCarthy claimed in a letter to Jeffries on Tuesday that the two Democrats participated in the "misuse" of the House Intelligence Committee during the 116th and 117th sessions of Congress.
The Washington Postreported that "McCarthy has argued that both Schiff and Swalwell are unfit to serve on the committee, using Schiff's work conducting the first impeachment investigation of President Donald Trump and Swalwell's alleged ties to a Chinese intelligence operative. There has been no evidence of wrongdoing in relation to the allegation against Swalwell."
Speaking to reporters on Tuesday, Schiff accused McCarthy of "carrying the dirty water" for the twice-impeached former president.
"This is petty, political payback for investigating Donald Trump," Schiff added on Twitter.
News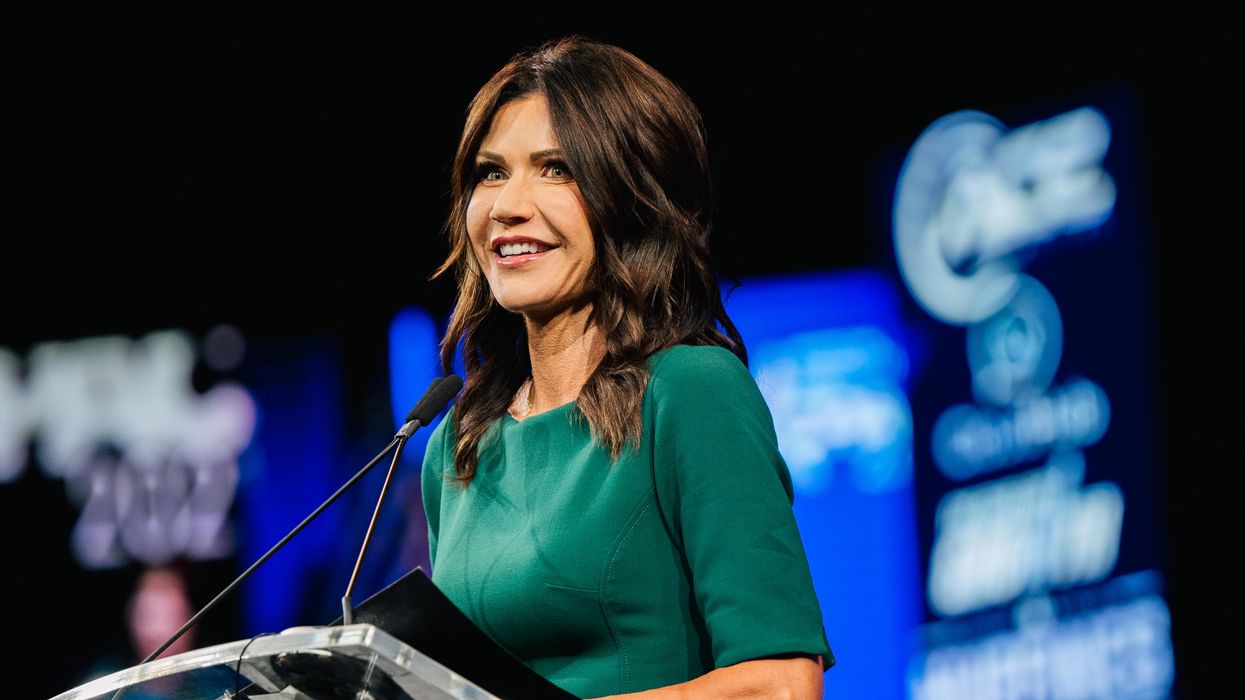 One critic said Republican Gov. Kristi Noem is "stopping at nothing until every woman in South Dakota is forced to carry an unwanted pregnancy to term."
South Dakota's Republican governor and attorney general on Tuesday issued a threatening letter directed at the state's pharmacists in response to a recent move by the Biden administration to ease restrictions on dispensing abortion pills amid the GOP's nationwide assault on reproductive freedom.
Gov. Kristi Noem and AG Marty Jackley's letter begins by noting that after Dobbs v. Jackson Women's Health Organization, the U.S. Supreme Court ruling that reversed Roe v. Wade last year, abortion became illegal in South Dakota except to save the life of the pregnant person. It's one of 14 states where abortions are now largely unavailable.
The letter states that "in South Dakota, any person who administers, prescribes, or procures for any pregnant female any medicine or drug with the intent to induce an abortion is guilty of a felony."
\u201c.@KristiNoem stopping at nothing until every woman in South Dakota is forced to carry an unwanted pregnancy to term\u201d

— Julie Alderman Boudreau (@Julie Alderman Boudreau) 1674590026
In a policy change long advocated by medical experts and rights campaigners, the Food and Drug Administration (FDA) earlier this month formalized a regulatory change to allow retail pharmacies in the U.S. to dispense mifepristone, one of two drugs often taken in tandem for a medication abortion.
Referencing that development, the letter says that "under South Dakota law, pharmacies, including chain drug stores, are prohibited from procuring and dispensing abortion-inducing drugs with the intent to induce an abortion, and are subject to felony prosecution under South Dakota law, despite the recent FDA ruling."
As The Associated Pressreported Tuesday:
The [FDA's] change could expand access at online pharmacies. People can get a prescription via telehealth consultation with a health professional and then receive the pills through the mail, where permitted by law.

Still, in states like South Dakota, the rule change's impact has been blunted by laws limiting abortion broadly and the pills specifically. Legal experts foresee years of court battles over access to the pills as abortion rights proponents bring test cases to challenge state restrictions.

Amanda Bacon, the director of the South Dakota Pharmacists Association, said in an email that she was not aware of any South Dakota pharmacies with plans to participate in the federal program to dispense abortion pills.
The pro-choice Guttmacher Institute, which tracks policies across the country, labels all six states that border South Dakota as restrictive of abortion access to various degrees—and South Dakota is among the dozen "most restrictive" states in the nation.
Since the Dobbs decision, states with pro-choice policies—especially those like Illinois, which is surrounded by states with abortion restrictions—have seen an influx of "healthcare refugees."
While the FDA's recent move was widely seen as a step toward alleviating some of the strain on clinics trying to serve a growing number of patients fleeing states with forced-birth policies, an ongoing legal battle over the agency's initial approval of mifepristone in 2000 could jeopardize access to the drug nationwide.
\u201cOne of the medications taken in the most common way to end a pregnancy could soon be taken off the market nationwide.\n\nNationwide.\n\nThat means medication abortion can\u2019t exist even in places that have PROTECTED abortion access.\n\nhttps://t.co/fZlZG6vBzA\u201d

— Planned Parenthood Action (@Planned Parenthood Action) 1674575101
Anti-choice physicians last month asked Judge Matthew Kacsmaryk—appointed by former President Donald Trump to the U.S. District Court for the Northern District of Texas—to throw out the FDA's 2000 decision. The judge, who was previously the deputy general counsel at a conservative Christian legal advocacy group, could issue a ruling as soon as February 10.
If the Christian alliance that launched the attack on the FDA approval "wins in federal district court, the Biden administration would appeal to the 5th Circuit in New Orleans, a conservative court with 12 of its 16 active judges appointed by Republicans," CNBCpointed out Tuesday. "From there, the case could end up at the Supreme Court."
Rights & Justice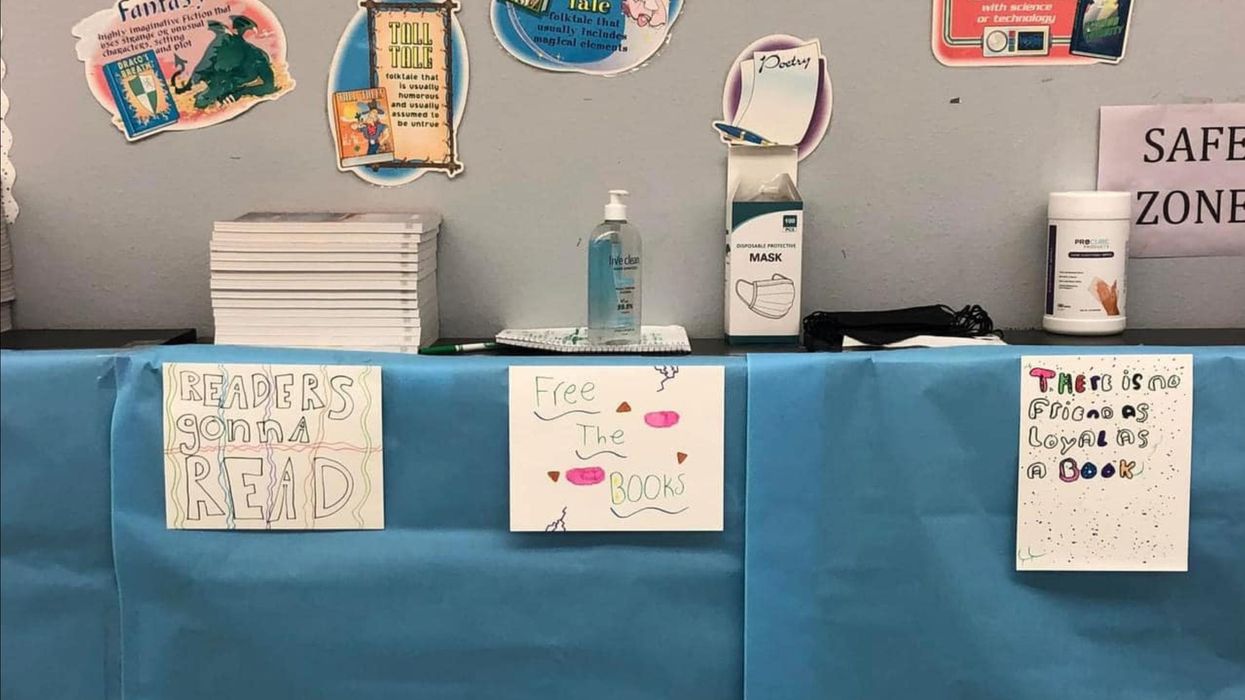 "Florida considers books to be more dangerous to students than assault rifles," noted one observer. "This is truly a dystopian state."
Teachers in at least one Florida county this week began removing or covering books in their classrooms to avoid running afoul of a new law requiring every volume to be vetted by a state-trained "media specialist"—violation of which could result in felony charges.
The Sarasota Herald-Tribune reports the Manatee County School District has directed teachers to remove all books that have not been approved by a specialist, who will ensure that all titles are "free of pornography," are "appropriate for the age level and group," and contain no "unsolicited theories that may lead to student indoctrination."
The vetting requirement comes under H.B. 1467, a Republican-sponsored bill signed into law last year by Republican Gov. Ron DeSantis, who stridently hypes Florida as the "freest state in these United States" while banning classroom discussions of systemic racism,gender identity, and even an entire course of college preparatory study.
Manatee High School history teacher Don Falls, who is involved in a lawsuit against DeSantis' Stop WOKE Act banning the teaching of critical race theory—a graduate-level discipline not taught in K-12 schools—called H.B. 1467 "not only ridiculous but a very scary attack on fundamental rights."
\u201c1. Florida teachers are being told to remove all books from their classroom libraries OR FACE FELONY PROSECUTION\n\nThe new policy is based on the premise that teachers are using books to "groom" students or indoctrinate them with leftist ideologies. \n\n\ud83e\uddf5\n\nhttps://t.co/SzHzgelT64\u201d

— Judd Legum (@Judd Legum) 1674481453
Because few if any books have been screened by media specialists, many Manatee County teachers erred on the side of caution and covered their entire classroom libraries. However, teachers and students found ways of resisting the new law, even as they took action to comply with it.

"Readers Gonna Read," read one student-drawn sign taped to swaths of blue construction paper covering one middle school classroom's library. "Free the Books," demanded another. "There is no friend as loyal as a book," asserted a third sign hanging below a notice designating the room's "safe zone" in case of school shooter attack.
"A perfect picture of DeSantis' Florida," area elementary school teacher Tamara Solum wrote on Facebook.
\u201cPhoto of a classroom library at Bayshore High School in Manatee County, Florida after they banned all classroom libraries. Florida considers books to be more dangerous to students than assault rifles. This is truly a dystopian state.\u201d

— Alejandra Caraballo (@Alejandra Caraballo) 1674501448
Manatee Education Association President Pat Barber told the Herald-Tribune that "it's a scary thing to have elementary teachers have to worry about being charged with a third-degree felony because of trying to help students develop a love of reading."
In a final ironic twist, it's Literacy Week in Florida schools, which according to the state's Department of Education "is designed to raise awareness about the importance of reading and to inspire Florida's students and families to make reading part of their daily routines."

News
SUPPORT OUR WORK.
We are independent, non-profit, advertising-free and 100%
reader supported.