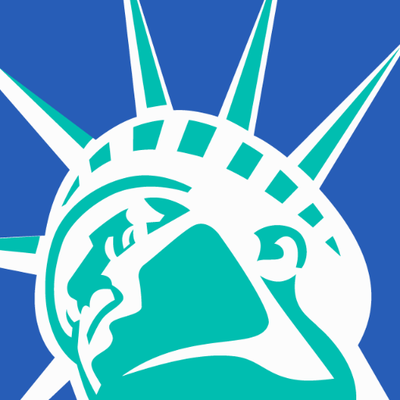 For Immediate Release
September, 30 2015, 05:30pm EDT
Contact:
Phone: (202) 588-1000
At TPP Negotiations, U.S. Trade Rep Attempts to Resolve Pharmaceuticals Impasse by Wrapping Same Harmful Proposal in Different Packaging
Despite the Spin, Five Plus Three Still Equals Eight
ATLANTA, Ga.
At the Trans-Pacific Partnership (TPP) negotiations in Atlanta, the U.S. Trade Representative (USTR) is pushing the same harmful pharmaceutical proposal that many countries have rejected as recently as August - but wrapped in different packaging.
The tactic is designed to break negotiators' impasse over biotech drugs. The TPP talks in Maui collapsed a month ago when trade ministers sparred over several issues including biologics exclusivity. But the U.S. proposal would give pharmaceutical companies additional monopoly protections at the expense of public budgets and people's health, Public Citizen said today.
The USTR has long pushed for increased marketing exclusivity periods for biologics - medical products derived from living organisms, including many new and forthcoming cancer treatments. Exclusivity means product monopolies, with no competition from generics or biosimilars; medicine prices in the tens and hundreds of thousands of dollars per person; and the rationing of treatment access. Marketing exclusivity is separate from and independent of patent protection, though the protections may overlap. The USTR has supported an eight-year minimum monopoly period, while a majority bloc of negotiating countries will not consider more than five years' exclusivity.
The approach reportedly being explored by some negotiators would require a minimum five years marketing exclusivity followed by a three-year minimum period of post-marketing surveillance, which would also exclude competition through an unusual mechanism found in Japanese law. The approach would allow some countries to claim they are not changing their exclusivity laws or prior trade agreement deals on intellectual property and access to medicines, per public commitments those governments have made. But it would also allow the USTR to report to the pharmaceutical industry that they have secured eight-year biotech monopolies.
In other words, 5+3 = 8.
"This is a cynical rebranding of a failed negotiating position," said Peter Maybarduk, director of Public Citizen's Global Access to Medicines program. "It represents the worst of secretive trade deals - a rule that has nothing to do with trade, but will lead to preventable suffering. You can put a suit and tie on this, but it still stinks. Non-U.S. TPP negotiators and trade ministers should continue standing strong against this USTR demand, because, despite the spin, five plus three still equals eight."
Public Citizen is a nonprofit consumer advocacy organization that champions the public interest in the halls of power. We defend democracy, resist corporate power and work to ensure that government works for the people - not for big corporations. Founded in 1971, we now have 500,000 members and supporters throughout the country.
(202) 588-1000
LATEST NEWS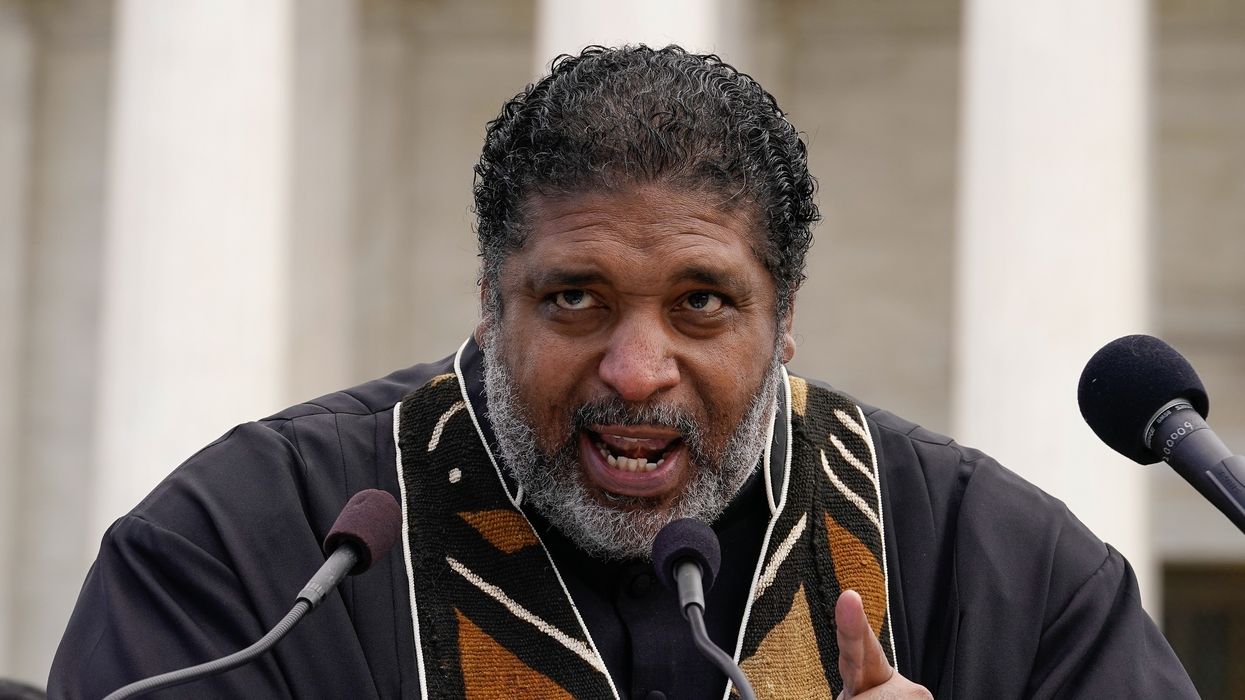 "This is no time for foolishness, photo-ops, and flaky commitments," declares a letter from faith leaders including Bishop William Barber II and Rev. Dr. Liz Theoharis of the Poor People's Campaign.
"Selma is sacred ground. It is, in a very real sense, the delivery room where the possibility of a true democracy was born. It is no place to play or to be for political pretense. Either you're serious or not. If you're coming, come on Sunday, the actual day of remembrance. If you're coming, come with a commitment to fight for what these people were willing to give their lives for."
That's the message that faith and rights leaders sent in a Monday letter to U.S. President Joe Biden and members of Congress ahead of the anniversary of Bloody Sunday—when white police officers violently assaulted civil rights advocates, including future Congressman John Lewis (D-Ga.), as they marched across the Edmund Pettus Bridge in Alabama on March 7, 1965.
The sign-on letter is led by the co-chairs of the Poor People's Campaign: A National Call for Moral Revival—Bishop William Barber II and Rev. Dr. Liz Theoharis—along with former Democratic Alabama state Sen. Hank Sanders, Faya Rose Touré, Rev. Mark Thompson, Rebecca Marion, and Rev. Carolyn Foster. It is open for signature on the Repairers of the Breach website.
"#SelmaIsSacredGround, not a place for political pretense."
"This is a critical year in the life of our country," the seven initial signatories wrote. "On the one hand, the president and progressive members of Congress have fought to pass policies that have lifted up Americans in many ways. From Covid relief measures to infrastructure investments to child tax credits that lifted millions of children out of poverty (for a brief moment) to the appointment of the first Black woman Supreme Court Justice, we can celebrate some real progress."

"But, on the other hand, with a Democratic president and control of the House and Senate for two years, Democratic leadership was unable to raise the federal minimum wage," they continued, also noting that a few obstructionist Democrats repeatedly helped Senate Republicans block efforts to restore the Voting Rights Act by supporting the filibuster.
That obstruction, they explained, enabled "regressive legislative bodies across the nation to pass more voter suppression bills than any time since Jim Crow and to go through another round of dangerous redistricting, which nullifies the potential power of progressive voting coalitions by stacking and packing votes in certain districts to predetermine outcomes before any vote is cast."
\u201cAhead of the 58th anniv. of Bloody Sunday, @brepairers is joined in this call by Rev. Liz Theoharis @liztheo, Hank Sanders, Faya Rose Toure, Rev. Mark Thompson @ministter, Rebecca Marion, Board Chair, Bridge Crossing Jubilee, Rev. Carolyn Foster of the @AlabamaPPC, and others.\u201d

— Rev. Dr. William J. Barber II (@Rev. Dr. William J. Barber II) 1676925038
Highlighting research that shows tens of millions of Americans face some form of voter suppression, the letter leaders argue that if Biden and other politicians plan to visit Selma—which was recently devastated by a tornado—for the Bloody Sunday anniversary, they should "declare that the fight for voting rights and the restoration of what they marched across that bridge for is not over."
The letter also demands urgent action on living wages and investments in rural areas, stressing that millions of people—particularly in Southern states—live "in poverty and low-wealth conditions" and remain "uninsured or underinsured at a time when we have more people on healthcare than ever before," three years into the Covid-19 pandemic.
"Those of us who are planning to be in Selma to honor the struggle for voting rights and economic justice should be willing to protest and engage nonviolently if politicians attempt to do moral harm to the memory and the sacredness of what happened on Bloody Sunday," declares the letter. "This is no time for foolishness, photo-ops, and flaky commitments."

"Let us be clear: To honor the memory of Bloody Sunday is to work for the full restoration of the Voting Rights Act, the passage of the original For the People Act that John Lewis helped to write, not the bill that was watered down by Joe Manchin," the letter continues, calling out the pro-filibuster West Virginia Democrat infamous for thwarting his own party's agenda.
"To commemorate Bloody Sunday," the letter adds, "is to commit to raising of the minimum wage to a living wage, to ensuring that every American has adequate healthcare, and to enacting economic development that touches poor and low-wealth communities."
News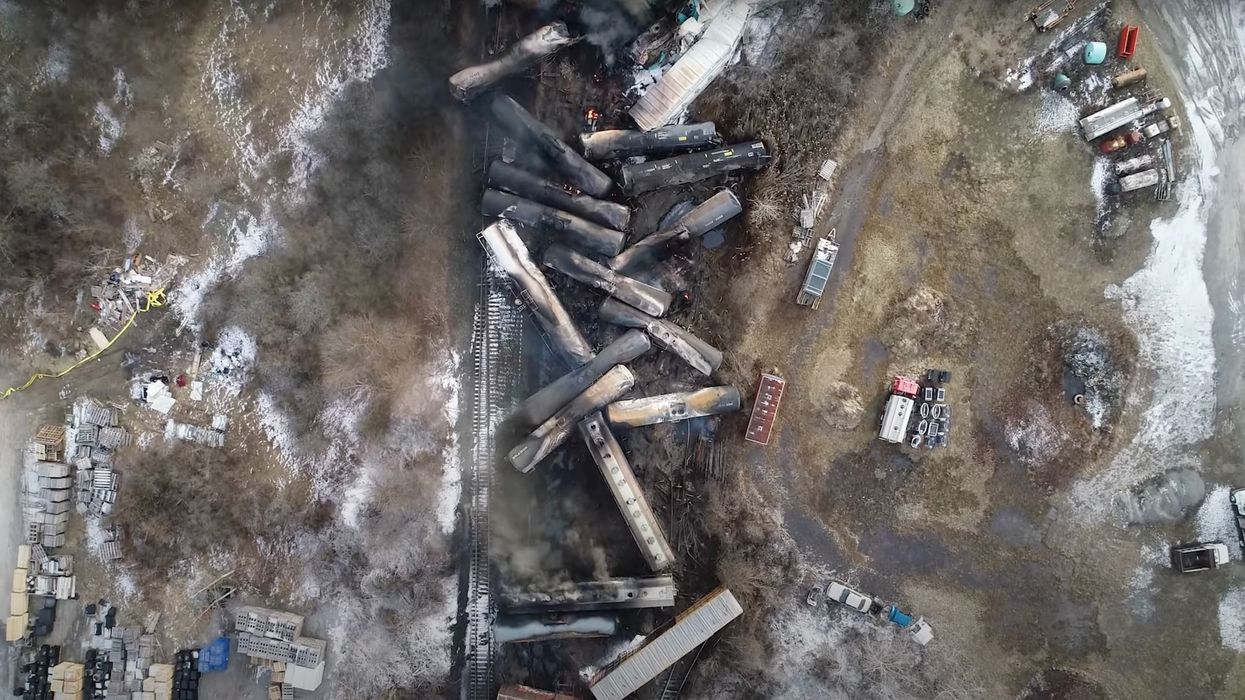 If Norfolk Southern "can pay for lobbyists and politicians, they can pay to clean up the mess they made in our community," said one local group.
An investigation published Monday revealed that just weeks before a Norfolk Southern-owned train overloaded with hazardous materials derailed and caused a toxic chemical fire in East Palestine, Ohio, the rail giant donated $10,000—the maximum amount allowed—to help fund the inauguration of the state's Republican Gov. Mike DeWine.
According to WSYX, the Columbus-based news outlet that conducted the investigation, "This contribution, which is part of $29,000 the Virginia-based corporation has contributed to DeWine's political funds since he first ran for governor in 2018, is merely one piece of an extensive, ongoing effort to influence statewide officials and Ohio lawmakers."
"In all, the railway company has contributed about $98,000 during the past six years to Ohio statewide and legislative candidates, according to data from the secretary of state," WSYX reported. "Virtually all went to Republicans, although Norfolk Southern hedged its support for DeWine in 2018 with a $3,000 check to Democratic gubernatorial candidate Richard Cordray."
In addition to shelling out loads of campaign cash, Norfolk Southern has also extensively lobbied DeWine, statewide officials, and Ohio lawmakers.
Quarterly reports disclosing the company's lobbying activities show that DeWine and other statewide officials were targeted 39 times over the past six years, while Ohio lawmakers were targeted 167 times during the same time period.
"Most of the disclosed attempts to influence Ohio leaders came on generic rail or transportation issues," WSYX reported. "Some efforts, however, were devoted to defeating legislation that would have established tougher safety standards for rail yards and train operations."
River Valley Organizing, a local progressive group, declared on social media that "this is what we're up against."
\u201cThis is what we\u2019re up against. \n\nIf they can pay for lobbyists and politicians, they can pay to clean up the mess they made in our community. https://t.co/yPQX3EE8sA\u201d

— River Valley Organizing (@River Valley Organizing) 1676907934
Norfolk Southern's successful bid to thwart at least one Ohio bill aimed at improving railroad safety—explained in depth by the local news outlet—mirrors the company's triumphant campaign to weaken federal regulations.
Before dozens of its train cars careened off the tracks and burst into flames in East Palestine on February 3—leading to the discharge of vinyl chloride and other carcinogenic chemicals—Norfolk Southern "helped kill a federal safety rule aimed at upgrading the rail industry's Civil War-era braking systems," The Leverreported earlier this month.
\u201cNorfolk Southern happily put profits over people - and now the folks of the East Palestine community are paying the price. \n\nIt's time to make Norfolk Southern pay. https://t.co/1By480jRuU\u201d

— River Valley Organizing (@River Valley Organizing) 1676906104
U.S. Transportation Secretary Pete Buttigieg, who has been criticized by progressive advocacy groups and lawmakers for his lackluster response to the crisis in East Palestine, sent a letter to Norfolk Southern CEO Alan Shaw on Sunday stating that the National Transportation Safety Board (NTSB) is investigating the cause of the derailment and that the Federal Railroad Administration is examining whether safety violations occurred and intends to hold Norfolk Southern accountable if they did.

Buttigieg insisted that the company "demonstrate unequivocal support" for the poor rural town's roughly 4,700 residents as well as the populations of surrounding areas potentially affected by air and groundwater contamination.
"Norfolk Southern must live up to its commitment to make residents whole—and must also live up to its obligation to do whatever it takes to stop putting communities such as East Palestine at risk," the transportation secretary wrote. "This is the right time for Norfolk Southern to take a leadership position within the rail industry, shifting to a posture that focuses on supporting, not thwarting, efforts to raise the standard of U.S. rail safety regulation."
As The Associated Pressreported Monday:
Buttigieg also said that Norfolk Southern and other rail companies "spent millions of dollars in the courts and lobbying members of Congress to oppose commonsense safety regulations, stopping some entirely and reducing the scope of others." He said the effort undermined rules on brake requirements and delayed the phase-in for more durable rail cars to transport hazardous material to 2029, instead of the "originally envisioned date of 2025."

The transportation secretary said the results of the investigation are not yet known, but "we do know that these steps that Norfolk Southern and its peers lobbied against were intended to improve rail safety and to help keep Americans safe."

Nevertheless, as The Leverreported earlier this month, Buttigieg is actively considering an industry-backed proposal to further erode federal oversight of train braking systems.
The outlet has published an open letter urging Buttigieg "to rectify the multiple regulatory failures that preceded this horrific situation," including by exercising his authority to reinstate the rail safety rules rescinded by the Trump administration at the behest of industry lobbyists.
The full environmental and public health consequences of the ongoing East Palestine disaster are still coming into view, as residents question the validity of initial water testing paid for by Norfolk Southern.
Despite state officials' claims that air and water in the area remain safe, thousands of fish have died in polluted local waterways and people in the vicinity of the derailment have reported headaches, eye irritation, and other symptoms.
Just days after his company skipped a town hall meeting, Shaw visited East Palestine on Saturday and said that "we are here and will stay here for as long as it takes to ensure your safety."
"Something's wrong with corporate America and something's wrong with Congress and administrations listening too much to corporate lobbyists."
Norfolk Southern, which reported record-breaking operating revenues of $12.7 billion in 2022, originally offered to donate just $25,000 to help affected residents—an amount equivalent to about $5 per person—but recently announced the creation of a $1 million charitable fund instead.
Lawmakers in Ohio "are now scrambling to make sure the railroad is held accountable," WSYX reported. "The House Homeland Security Committee is scheduled to hear 'informal testimony' Wednesday from Karen Huey, assistant director of the Ohio Department of Public Safety, and John Esterly, chairman of the Ohio State Legislative Board with the Brotherhood of Locomotive Engineers."
In Washington, U.S. Senate Commerce Committee Chair Maria Cantwell (D-Wash.) on Friday requested information regarding the handling of hazardous materials from the CEOs of several large rail corporations, including Norfolk Southern.
"Over the past five years, the Class I railroads have cut their workforce by nearly one-third, shuttered railyards where railcars are traditionally inspected, and are running longer and heavier trains," Cantwell wrote. "Thousands of trains carrying hazardous materials, like the one that derailed in Ohio, travel through communities throughout the nation each day."
Notably, Norfolk Southern announced a $10 billion stock buyback program last March. The company has routinely raised its dividend, rewarding shareholders while refusing to invest in safety upgrades or basic benefits such as paid sick leave.
\u201cThere's no secret conspiracy behind the Norfolk Southern derailments.\n\nThe company cut over 9,600 jobs since 2002, and in that same period they've given shareholders 4,500% more money to line their pockets.\n\nThe story here is deadly corporate greed.\nhttps://t.co/EyLXqKqvXR\u201d

— More Perfect Union (@More Perfect Union) 1676647771
Just days after he sent co-authored letters raising safety and health concerns to the NTSB and the U.S. Environmental Protection Agency, U.S. Sen. Sherrod Brown (D-Ohio) said during a Sunday appearance on CNN's "State of the Union" that Norfolk Southern is responsible for the East Palestine disaster, which he characterized as another chapter in "the same old story."
"Corporations do stock buybacks, they do big dividend checks, they lay off workers," said Brown. "Thousands of workers have been laid off from Norfolk Southern. Then they don't invest in safety rules and safety regulation, and this kind of thing happens. That's why people in East Palestine are so upset."
"They know that corporate lobbyists have had far too much influence in our government and they see this as the result," Brown continued. "These things are happening because these railroads are simply not investing the way they should in car safety and in the rail lines themselves."
"Something's wrong with corporate America and something's wrong with Congress and administrations listening too much to corporate lobbyists," he added. "And that's got to change."
Another Norfolk Southern train carrying hazardous materials crashed last week near Detroit, Michigan. Like Brown, union leaders and U.S. Sen. Bernie Sanders (I-Vt.) have attributed the recent derailments to Wall Street-backed policies that prioritize profits over safety.
As David Sirota, Rebecca Burns, Julia Rock, and Matthew Cunningham-Cook of The Leverpointed out in a recent New York Times opinion piece, the U.S. is home to more than 1,000 train derailments per year and has seen a 36% increase in hazardous materials violations committed by rail carriers in the past five years.
The rail industry "tolerates too many preventable derailments and fights too many safety regulations," the journalists wrote. "The federal government must move quickly to improve rail safety overall."
An inter-union alliance of U.S. rail workers, meanwhile, has called on organized labor to back the nationalization of the country's railroad system, arguing that "our nation can no longer afford private ownership of the railroads; the general welfare demands that they be brought under public ownership."
News
"Working people are looking to SCOTUS to follow the letter of the law and uphold critical relief for millions of student loan borrowers," say organizers.
Supporters of President Joe Biden's stalled student debt relief proposal are planning to rally outside the U.S. Supreme Court in Washington, D.C. at the end of the month as justices hear a case challenging the administration's long-awaited program.
After Biden in August announced his plan to cancel up to $20,000 for Pell Grant recipients and up to $10,000 for borrowers with incomes under $125,000 for individuals or $250,000 for households, right-wing politicians and activists took to the courts. The administration has stopped taking applications while awaiting the high court's decision but also extended a pause on loan repayments until June.
Given that the right-wing court's ruling is expected to "determine the fate of this program and the economic freedom of millions," organizers of the People's Rally for Student Debt Cancellation intend to "bring the voices and stories of impacted borrowers directly to the steps of the court" on February 28 from 8:00 am to noon ET.
"I wanted to make sure that the justices look into the eyes of borrowers while they're doing the hearing."
"More than 26 million borrowers remain in limbo, including 16 million who have been officially approved for relief" through BIden's "life-changing" program, because of "blatantly partisan lawsuits were filed by the president's political opponents to block the desperately needed relief," organizers highlight on a webpage for the rally, set to be livestreamed.
"For too long the student debt crisis has exacerbated racial and economic inequality," organizers argue on the Campaign to Cancel My Student Debt website, managed by the Student Borrower Protection Center. "Working people are looking to SCOTUS to follow the letter of the law and uphold critical relief for millions of student loan borrowers."
Rise, a youth-led nonprofit that aims to make higher education free, plans to bring around 100 college students from the swing states Arizona, Georgia, Michigan, Pennsylvania, and Wisconsin to the D.C. rally, co-founder Max Lubin toldInsider.
"I think that when people see who is impacted, if they themselves are not, they start to understand that this is about fairness and this is about opportunity, and not ruining someone's life with decades of unpayable debt just because you're trying to earn an education," he said.
"In these kinds of D.C. fights, oftentimes real impacted Americans, real people are not considered and not present, and they are ignored by either elected, or in this case, appointed decision-makers," Lubin continued. "So we're showing up in full force."
\u201cOnly 10 DAYS LEFT until the #SCOTUS hearings on student debt, and we'd love to see you at the steps!\n\nRSVP: https://t.co/tx0fCnHlVP?\u201d

— Student Debt Crisis Center (SDCC) (@Student Debt Crisis Center (SDCC)) 1676750476
Melissa Byrne, executive director of We the 45 Million, a campaign that fights for student debt cancellation, told Insider that in addition to the rally the day of the oral arguments, there will be an event at 6:00 pm ET the night before the hearing.
"We're going to have fun with it in the evening," Byrne explained. "With a brass band, mariachi, acapella, people telling their stories, pizza, and just to really show and demonstrate that borrowers are just like your neighbors, and that this relief is helping out your communities around the country."
"I wanted to make sure that the justices look into the eyes of borrowers while they're doing the hearing," she added. "Our actions will show that the people with debt are just regular people from around the country."
Supporters of debt cancellation continue to call out those who have stood in the way of the president's proposal—which was more modest than many borrowers and other Democratic politicians had advocated.
"Whether purchasing their first home, starting a business, or growing their family, millions of borrowers will benefit from student debt cancellation," Rep. Ayanna Pressley(D-Mass.) said Sunday, adding that Biden "has the legal authority" and "Republicans must stop obstructing this relief."
Former Democratic congressional candidate Nina Turner—now a senior fellow at the New School's Institute on Race, Power, and Political Economy—similarly stressed Sunday that the president "has legal authority to cancel student debt and conservative judges are holding it up."
\u201cOur student debt relief program will help borrowers most at risk of delinquency or default from the pandemic get back on their feet. \n \n@POTUS & I will keep fighting against efforts to rob middle class families of the relief they need and deserve.\u201d

— Secretary Miguel Cardona (@Secretary Miguel Cardona) 1676770200
"Over 40 million borrowers would qualify for this administration's one-time student debt relief," the White House tweeted Monday. "In every single congressional district, at least half of eligible borrowers either applied or were deemed auto-eligible for relief—in the one month the application was available."
"Millions of these borrowers—and more—could be experiencing relief right now," the White House added, "if it were not for lawsuits brought by opponents of the student debt relief program."
News
SUPPORT OUR WORK.
We are independent, non-profit, advertising-free and 100%
reader supported.