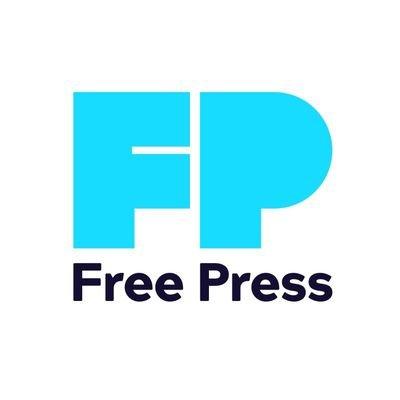 For Immediate Release
Contact:
Timothy Karr, 201-533-8838
Sen. Rand Paul Defies Will of Internet Users with Congressional Resolution Against Net Neutrality
WASHINGTON
On Wednesday, Sen. Rand Paul of Kentucky introduced a resolution of disapproval to overrule the FCC's Net Neutrality order. The resolution mirrors a similar effort in the House that Rep. Doug Collins of Georgia introduced earlier this month.
Under the Congressional Review Act, Congress can review new rules issued by federal agencies. The rules are invalidated if both houses adopt a joint resolution of disapproval and it's signed by the president. Congress has 60 legislative session days from the date of the rules' publication in the Federal Register -- in this case, April 13 -- to pass the resolution.
Free Press Action Fund Policy Director Matt Wood made the following statement:
"Senator Paul has no idea what Net Neutrality is. His opposition to common-sense open Internet principles shows how little he knows or cares about the law and the overwhelming support these rules have from businesses, innovators, and individual Internet users.
"Paul says he opposes Net Neutrality because he doesn't want to regulate the Internet, but these rules do no such thing. The Internet has flourished precisely because we have these kinds of laws. They protect people from unreasonable interference and discrimination from the cable and phone companies that provide us with broadband access. Senator Paul should focus more on protecting economic opportunities and free expression online for his constituents, and less on parroting discredited cable-industry talking points.
"Paul and a few other members of Congress have sided with the phone and cable lobby and against the open Internet. But their campaign against real Net Neutrality is all bluster. Egged on by industry lobbyists, these congresspeople think they can fool people into believing that Net Neutrality threatens investment and innovation in digital networks. They insist that it's a government takeover of the Internet when nothing could be further from the truth. Their recycled arguments have been so thoroughly debunked it's ridiculous that they continue to use them.
"It's worth reminding our elected officials that public support for Net Neutrality protections is strong and includes a majority of Republican voters. As some in Congress consider taking up this resolution, they'll hear from people across the country who stand for nothing less than real Net Neutrality."
Free Press was created to give people a voice in the crucial decisions that shape our media. We believe that positive social change, racial justice and meaningful engagement in public life require equitable access to technology, diverse and independent ownership of media platforms, and journalism that holds leaders accountable and tells people what's actually happening in their communities.
(202) 265-1490
LATEST NEWS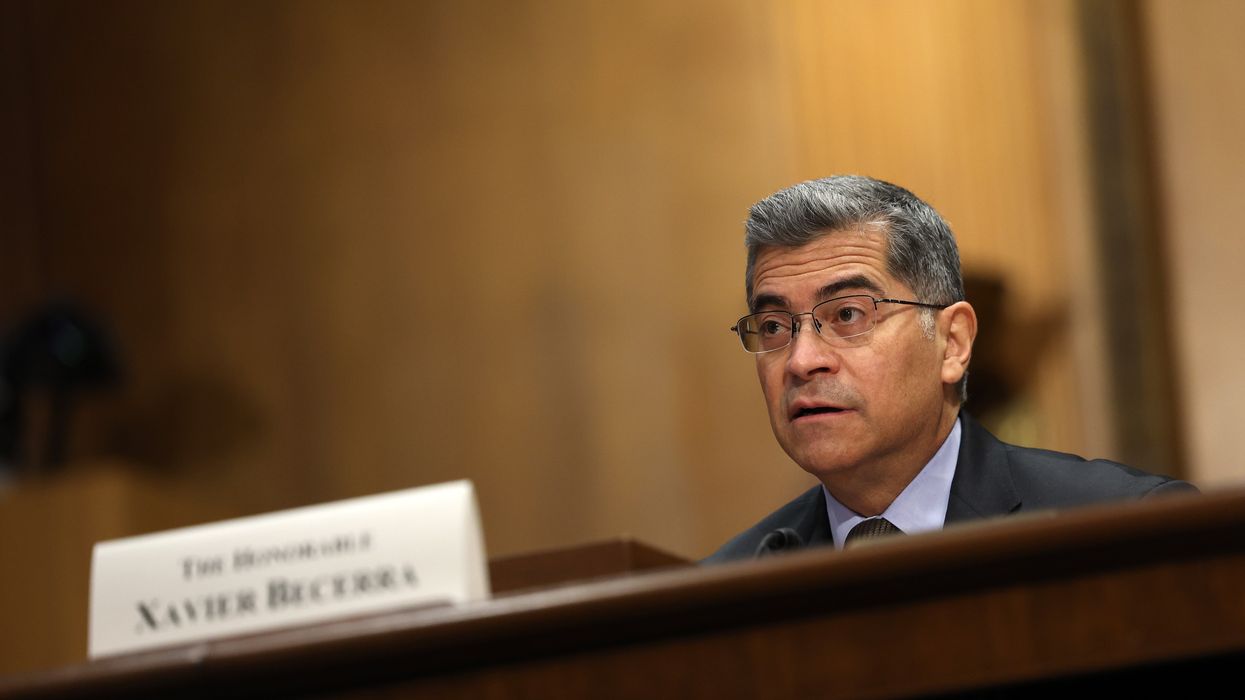 "Medicare Advantage providers whined for months that they simply couldn't survive without being able to rip off the government, so the government said 'you can rip us off for just a little longer,'" said one critic.
The Biden administration announced Friday that it will allow Medicare Advantage plans to continue overbilling the federal government in the short term after the insurance industry lobbied aggressively against proposed rule changes aimed at cracking down on fraud in the privately run program.
The Centers for Medicare and Medicaid Services (CMS) said it is still moving ahead with the changes despite industry pressure to drop or completely overhaul them.
But instead of implementing the reforms all at once, CMS outlined a plan to phase in the changes over a three-year period, a concession to large insurers that dominate the Medicare Advantage market—which is funded by the federal government.
"How Washington really works: Medicare Advantage providers whined for months that they simply couldn't survive without being able to rip off the government, so the government said 'you can rip us off for just a little longer,'" The American Prospect's David Dayen tweeted in response to the CMS announcement.
The changes involve tweaks to the Medicare Advantage risk-adjustment model, which determines how much the federal government pays insurers to cover patient care.
Medicare Advantage plans are notorious for piling on diagnoses to make patients appear sicker than they are to reap larger payments from the federal government. CMS estimates that overpayments to Medicare Advantage totaled $11.4 billion in fiscal year 2022, a sizeable drain on the Medicare trust fund.
"Nearly every large insurer in the program has settled or is facing a federal fraud lawsuit for such conduct," The New York Timesnoted Friday. "Evidence of the overpayments has been documented by academic studies, government watchdog reports, and plan audits."
Mark Miller, the executive vice president of healthcare for the philanthropy Arnold Ventures, expressed concern that the Biden administration's decision to phase the Medicare Advantage changes in over three years will "continue to reward those insurers with the most abusive practices over the next two years."
"We are disappointed to hear that reasonable changes targeting abuse and waste in Medicare Advantage will be phased in over three years rather than fully implemented immediately," said Miller. "The coding abuses by insurers in Medicare Advantage have led the independent Medicare commission (MedPAC), which was created to advise Congress, to call for a 'major overhaul' of Medicare Advantage policies."
\u201cDisappointing to see the Biden administration bending the knee to the insurance industry while they fleece seniors and taxpayers billions\u201d

— James A. Williams (@James A. Williams) 1680295460
Medicare Advantage insurers have been fighting the Biden administration's proposed changes for months, running ads warning that the reforms would result in higher premiums and worse care for patients—claims that federal health officials adamantly rejected.
Axiosreported that the Better Medicare Alliance, a Medicare Advantage lobbying group, "has spent $13.5 million on advertising since the beginning of the year, targeting markets with competitive 2024 Senate races. Their ads painted the CMS proposal as a cut to Medicare that will eat into consumer benefits."
But Stacy Sanders, an adviser to Health and Human Services Secretary Xavier Becerra, told the Times last month that "we will not be deterred by industry hacks and deep-pocketed disinformation campaigns."
Becerra himself pushed back on social media, writing, "Leave it to deep-pocketed insurance companies and industry front groups to characterize this year's proposed increase in Medicare Advantage payments as a pay cut."
Biden administration officials sounded a different note on Friday. "We were really comfortable in our policies, but we always want to hear what stakeholders have to say," CMS Administrator Chiquita Brooks-LaSure told the Times, admitting that industry lobbying impacted the agency's decision to drag out its implementation of the changes.

CMS projected Friday that under the finalized rules, Medicare Advantage plans will see a payment increase of 3.32%—nearly $14 billion—in 2024 compared to this year.
The payment boost will come as Medicare Advantage insurers are facing growing scrutiny from progressive lawmakers over their business practices, including widespread overbilling, the use of artificial intelligence to cut off patient care, and denials of necessary care.
"Federal audits have found that taxpayers have been overpaying bad actors running Medicare Advantage plans by billions of dollars every year, threatening the stability of both Medicare Advantage and traditional Medicare," Sen. Jeff Merkley (D-Ore.) said earlier this week. "This fraud has to end."
Sen. Elizabeth Warren (D-Mass.), who joined Merkley last week in criticizing the massive profits of Medicare Advantage insurers, tweeted Saturday that CMS is "making progress, but these delays are a step backward."
"For years, private Medicare insurers have been gouging taxpayers and denying care for seniors and people with disabilities," Warren wrote. "There is a lot more work to do to curb these abusive practices."

News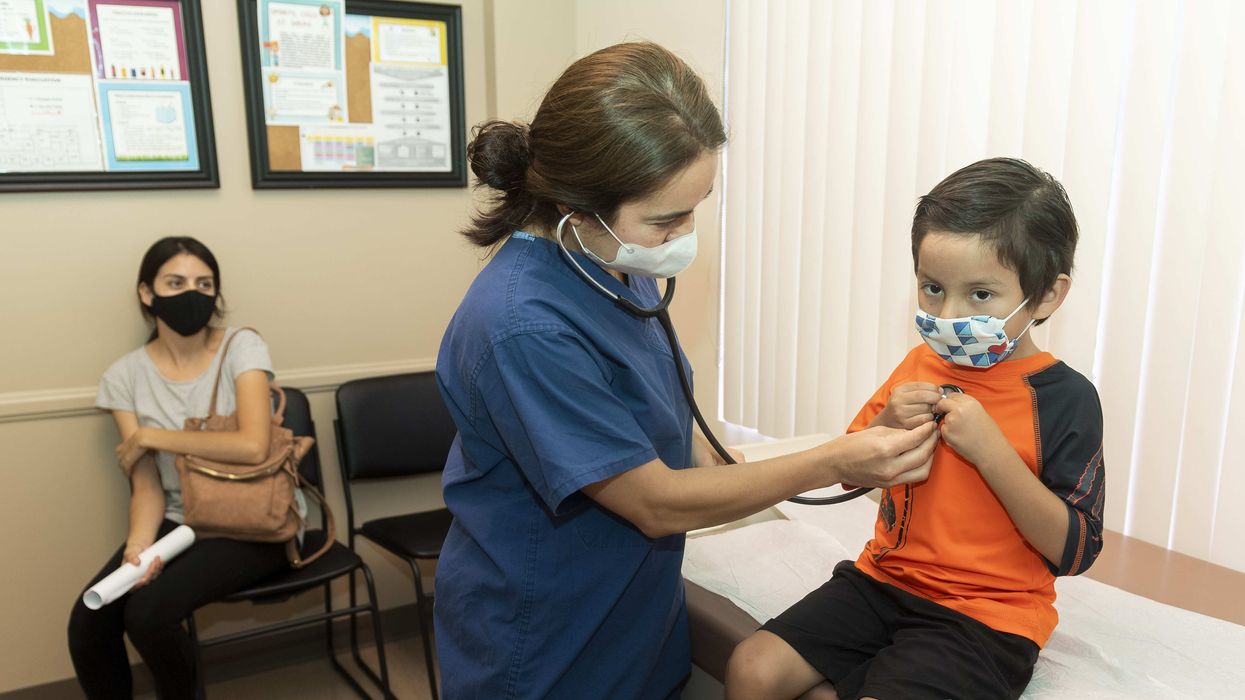 "I feel sick," said one physician. "Medicaid is not enough: we need seamless, lifelong universal care now."
Beginning on Saturday, states across the U.S. will start the process of stripping Medicaid coverage from millions of people as pandemic-related protections lapse, part of a broader unraveling of the safety net that was built to help families withstand the public health crisis and resulting economic turmoil.
Medicaid's continuous coverage requirements were enacted early in the Covid-19 pandemic to help vulnerable people maintain insurance amid the health emergency, resulting in record-high Medicaid enrollment.
But at the end of last year, congressional negotiators agreed on a bipartisan basis to set April 1 as the beginning of the "unwinding" process for the continuous coverage mandates, which prevented states from conducting regular eligibility screenings for Medicaid recipients.
The bipartisan deal gave states 12 months to determine who is still eligible for Medicaid, but some states—including Arkansas and South Dakota—are jumping at the opportunity to quickly remove people from the program. (State timelines for kicking off the unwinding process can be seen here.)
"Tonight at midnight some people in AZ, AR, ID, NH, and SD will lose their Medicaid coverage," Joan Alker, executive director of the Georgetown Center for Children and Families, tweeted Friday. "South Dakota is especially vexing as expansion kicks in July 1st. The state could structure their renewals to ensure that parents move seamlessly into expansion. But they are erroneously claiming federal rules mean they can't. Not true."
Residents of the 10 states that have refused lifesaving Medicaid expansion under the Affordable Care Act (ACA) are likely to be hit hardest by the end of continuous coverage requirements, which the Biden administration estimates could result in 15 million people losing health insurance nationwide—including millions of children.
"Because those states tend to make only the extremely poor eligible for Medicaid, they will have many people who make too much to qualify for the government health insurance but not enough to reach the income needed to get federal subsidies to afford health plans sold on ACA marketplaces—the coverage the administration is counting on as the main fallback," The Washington Post's Amy Goldstein reported earlier this week.
"The toll will be large, too, in 13 states that have not chosen to extend Medicaid benefits to women for a full year after they give birth," Goldstein added. "Texas falls on both lists."
Because of the administrative barriers associated with income verification and other eligibility tests, many people are likely to lose Medicaid coverage even though they're still eligible for the program.
The Health and Human Services (HHS) Department has estimated that nearly 7 million people could be removed from Medicaid despite still being eligible due to "administrative churning."

The consequences of what one commentator has dubbed "The Great Medicaid Purge" could be disastrous, given the health impacts associated with insurance loss.
As HHS summarized in a recent report:
People who experience churning or coverage disruptions are more likely to delay care, receive less preventive care, refill prescriptions less often, and have more emergency department visits. One study found that unstable Medicaid coverage increased emergency department use, office visits, and hospitalizations between 10% and 36% and decreased use of prescription medications by 19%, compared to individuals with consistent Medicaid coverage. Children with interruptions in coverage also are more likely to have delayed care, unmet medical needs, and unfilled prescriptions.
"I feel sick," said Adam Gaffney, an ICU doctor at the Cambridge Health Alliance. "Some 15 million people will be purged from Medicaid, including 7 million who actually remain eligible for the program but fail to jump through the bureaucratic hoops! Medicaid is not enough: we need seamless, lifelong universal care now."
The Medicaid continuous coverage requirements are the latest pandemic-era protections to fall in recent months.
Starting on March 1, enhanced Supplemental Nutrition Assistance Program (SNAP) benefits were cut off in dozens of states, slashing food aid for tens of millions.
Additionally, the boosted Child Tax Credit (CTC) expired in late 2021 due to opposition from Sen. Joe Manchin (D-W.Va.) and congressional Republicans, resulting in a rapid surge in child poverty. Shortly before the expanded CTC lapsed, boosted unemployment benefits that helped millions weather economic chaos ended.
As the pandemic-era safety net crumbles, congressional Republicans are looking to roll back Medicaid, SNAP, and other key programs even further with spending cuts and punitive work requirements.
"Republican calls to cut government funding put everything from child care to opioid treatment and mental health services to nutrition assistance at risk for millions," Rep. Rosa DeLauro (D-Conn.), the top Democrat on the House Appropriations Committee, warned earlier this week.
News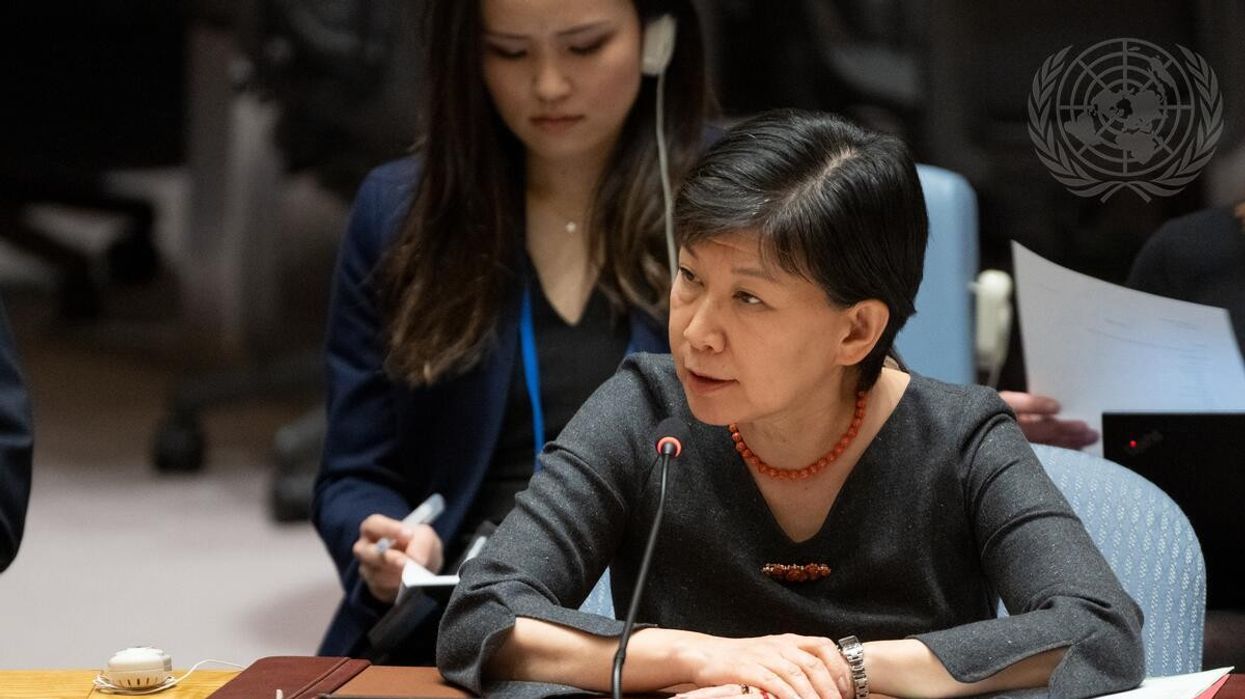 "The absence of dialogue and the erosion of the disarmament and arms control architecture, combined with dangerous rhetoric and veiled threats, are key drivers of this potentially existential risk."
The United Nations disarmament chief on Friday called for de-escalatory talks to curb the risk of nuclear war amid global concerns about Russian President Vladimir Putin's plan to station so-called "tactical" nuclear weapons in Belarus.
Roughly 13 months into the Russian invasion of Ukraine, Putin announced what critics called the "extremely dangerous escalation" last weekend, as United Nations High Representative for Disarmament Affairs Izumi Nakamitsu noted at the beginning of her briefing to the U.N. Security Council—which Russia, a permanent member, is set to lead for a month starting on Saturday.
Nakamitsu's remarks came as Belarusian President Alexander Lukashenko, in a speech to his country's Parliament, claimed without evidence that the United States and other Western nations plan to take over both Belarus and neighboring Poland, and vowed that "we will protect our sovereignty and independence by any means necessary."
"States must avoid taking any actions that could lead to escalation, mistake, or miscalculation."

Nakamitsu said that "the risk of a nuclear weapon being used is currently higher than at any time since the depths of the Cold War. The war in Ukraine represents the most acute example of that risk. The absence of dialogue and the erosion of the disarmament and arms control architecture, combined with dangerous rhetoric and veiled threats, are key drivers of this potentially existential risk."
"States must avoid taking any actions that could lead to escalation, mistake, or miscalculation," she continued. "They should return to dialogue to de-escalate tensions urgently and find ways to develop and implement transparency and confidence-building measures."
Putin justified the deployment plan in part by insisting that the weapons will remain under Russian control and pointing to the U.S. nukes that have been stationed in allied European countries for decades. The United States—which has the world's second-largest nuclear arsenal after Russia—is believed to have about 100 such bombs spread across Belgium, Germany, Italy, the Netherlands, and Turkey.
Both Russia and the United States are parties to the Nuclear Nonproliferation Treaty (NPT). Nakamitsu stressed Friday that all parties to the treaty, whether or not they have nukes, "must strictly adhere to the commitments and obligations they have assumed under the treaty."
\u201cToday, High Representative @INakamitsu urged dialogue to reduce nuclear risk and de-escalate tensions during @UN Security Council briefing on the threat to international peace and security.\n\nRead \u25b6\ufe0f\u00a0https://t.co/iLA5M3miD7\u201d

— ODA (@ODA) 1680279137
The issue of a state without its own weapons hosting some from one of the world's nine nuclear-armed nations "has existed for decades, across various regions and under different arrangements. These arrangements pre-date the NPT, with the exception of the recent announcement," Nakamitsu acknowledged. "The issue of so-called 'nuclear sharing' was debated intensely during the negotiation of the NPT" and "has been the subject of subsequent discussions."
After echoing U.N. Secretary-General António Guterres' call for Russia and the United States "to return to full implementation of the New START Treaty and commence negotiations on its successor," Nakamitsu said that "the accelerated implementation of commitments under the NPT can also contribute to undergirding international stability. I therefore appeal to all states parties of the NPT to fully adhere to their obligations to the treaty, and to immediately engage in serious efforts to reduce nuclear risk and de-escalate tensions."
Meanwhile, the U.S. and Russian ambassadors took aim at each other's countries during the U.N. Security Council meeting.

"We are pursuing cooperation with Belarus without violating obligations," argued Vassily Nebenzia, the Russian ambassador, highlighting the U.S. warheads across Europe. "We are not transferring nuclear weapons."
According toU.N. News:
Russia must take "all requisite measures" in response to "provocative steps," [Nebenzia] said, given the fraying global security architecture, dictated exclusively by Washington, along with London's recent decision to deploy armor-piercing ammunition to Ukraine.

"A nuclear war cannot be won," he said.

Russia's suggestion that this intended deployment is justified because of the use of armor-piercing ammunition supplied by Western forces, containing depleted uranium, is "ludicrous," U.S. Ambassador Robert Wood said.

"Armour-piercing ammunition is in no way analogous to tactical nuclear weapons," he said, adding that the Kremlin is attempting to limit and deter Ukraine's efforts to defend itself, and manipulate matters to win the war.
"Any use of nuclear weapons in Ukraine would have severe consequences and would fundamentally change the nature of this war," Wood added, urging Russia to reconsider its decision to deploy nukes in Belarus.

News
SUPPORT OUR WORK.
We are independent, non-profit, advertising-free and 100%
reader supported.