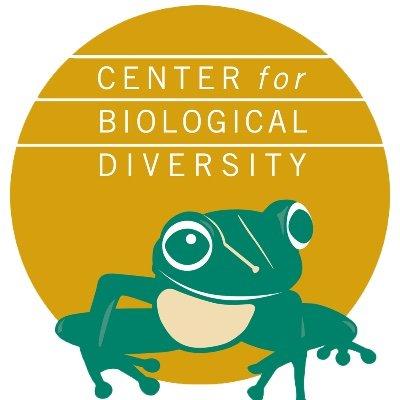 For Immediate Release
Contact:
Ted Zukoski, Earthjustice, (303) 641-3149, tzukoski@earthjustice.org
Rex Tilousi, Havasupai Chairman, (928) 448-2731, htchair@havasupai-nsn.gov
Sandy Bahr, Sierra Club – Grand Canyon Chapter, (602) 999-5790, sandy.bahr@sierraclub.org
Roger Clark, Grand Canyon Trust, (928) 890-7515, rclark@grandcanyontrust.org
Katherine Davis, Center for Biological Diversity, (520) 345-5708, kdavis@biologicaldiversity.org
Kevin Dahl, National Parks Conservation Association, (520) 603-6430, kdahl@npca.org
Havasupai Tribe, Conservation Coalition Will Defend Grand Canyon From Uranium Industry Appeal
Uranium Companies Appeal Ruling That Banned New Mining Claims on 1 Million Acres Near Iconic Park
GRAND CANYON, Ariz.
The Havasupai tribe and conservation groups will fight appeals filed yesterday by two mining lobbying groups challenging a ruling by Arizona U.S. District Court Judge David G. Campbell that upheld a ban on new uranium mining claims on about one million acres adjacent to Grand Canyon.
In January 2012 then-Interior Secretary Ken Salazar issued the 20-year ban that prohibits new mining claims and limits mine development on existing claims. A mining industry lawsuit asserted that the Interior Department's exhaustive two-year study, culminating in a 700-page evaluation of environmental impacts, was inadequate.
The ban was originally called for in 2008 by Arizona's governor, local governments, American Indian tribes, recreationists and conservation groups concerned about the impact of a uranium-mining boom on pure groundwater, cultural resources and the iconic landscapes surrounding Grand Canyon.
The Havasupai tribe, Grand Canyon Trust, Sierra Club, Center for Biological Diversity and National Parks Conservation Association, all represented by not-for-profit law firm Earthjustice, intervened in the lawsuit filed by mining and uranium-industry trade associations and uranium prospector Gregory Yount.
In October Judge Campbell upheld the ban, validating the environmental impact statement and the thoughtful approach taken by the federal agencies involved in producing the statement. Campbell wrote that the secretary of the interior had the authority to "err on the side of caution in protecting a national treasure -- Grand Canyon national park."
The two lobbying groups appealing the decision are the National Mining Association and the American Exploration & Mining Association.
Havasupai Chairman Rex Tilousi provided the following statement emphasizing the importance of Judge Campbell's decision upholding the ban: "The Havasupai support the withdrawal of the lands from mining for the protection of our homes and our water. The ruling by Judge Campbell recognizes the unique and important resources on the lands south of Grand Canyon that are our aboriginal homelands and within the watershed that feeds our springs and flows into our canyon home."
Earthjustice attorney Ted Zukoski, who is representing the groups, said: "The communities like Supai that depend on the life-giving waters of the Grand Canyon region deserve protection from the toxic pollution and industrialization threatened by large-scale uranium mining. So do the deer, elk, condors, and other wildlife found in the Canyon. That's why we will keep fighting to defend these lands from this self-serving attack by the uranium industry."
"The court's ruling affirms conclusions by five federal agencies, including scientists from the U.S. Geological Survey," said Grand Canyon Trust's Roger Clark. "Uranium mining poses unacceptable risks to Grand Canyon's water, wildlife, and people. It should be permanently banned from our region."
"Secretary Salazar's decision to ban new mining claims was great news for Grand Canyon National Park and the greater Grand Canyon region, as well as the many visitors, businesses and organizations, local governments and Native American tribes who care about the park and the surrounding public lands," said Sandy Bahr, Sierra Club's Grand Canyon chapter director. "We will contest this appeal to ensure that uranium mines are not allowed to contaminate the groundwater and threaten streams and drinking water."
"This appeal is yet another attempt by the mining industry to protect the profits of a few at the expense of the public good and welfare of local and tribal communities," said Katherine Davis, a public lands campaigner with the Center for Biological Diversity. "We'll continue to defend this ban on uranium mining that protects this critical watershed and the wildlife and communities that depend on it."
"After an extensive review process and substantial public participation, Secretary Salazar made a strong, affirmative decision to protect one of the world's most enduring landscapes and the sustained health of indigenous communities that live within the watershed of Grand Canyon," said Kevin Dahl of the National Parks Conservation Association. "We'll work to defeat industry's appeal because it puts important and necessary protections at risk."
One of the great symbols of the American West, Grand Canyon was first protected as a national monument by Theodore Roosevelt in 1908, and is surrounded by millions of additional acres of public lands that include wilderness areas, two national monuments, lands designated to protect endangered species and cultural resources, and old-growth ponderosa pine forests. The canyon area is also home to the Havasupai, Kaibab Band of Paiutes, Hualapai and Navajo tribes and has been designated a "World Heritage" site. The greater Grand Canyon region attracts about 5 million tourists and recreationists per year.
At the Center for Biological Diversity, we believe that the welfare of human beings is deeply linked to nature — to the existence in our world of a vast diversity of wild animals and plants. Because diversity has intrinsic value, and because its loss impoverishes society, we work to secure a future for all species, great and small, hovering on the brink of extinction. We do so through science, law and creative media, with a focus on protecting the lands, waters and climate that species need to survive.
(520) 623-5252
LATEST NEWS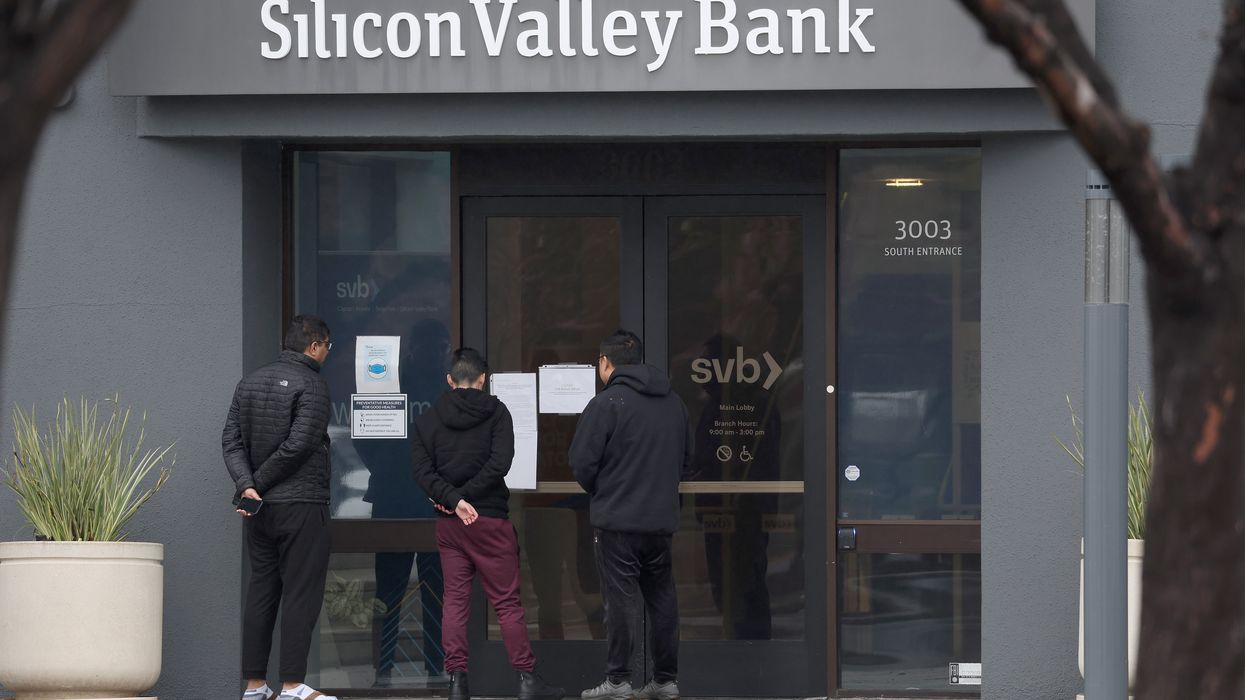 The bank's financial woes rattled Wall Street and left depositors scrambling to withdraw their money.
Santa Clara-based Silicon Valley Bank, a major lender to technology startups, collapsed on Friday after its emergency attempts to raise money and find a potential buyer failed, forcing federal regulators to step in and take over the institution.

The speed of SVB's collapse, the largest since the fall of Washington Mutual in 2008, stunned observers and rattled Wall Street, with bank stocks selling off heavily since news broke Wednesday that the California bank was in serious financial trouble.
Earlier this week, the SVB announced that it sold $21 billion worth of investments and moved to sell its stock in a last-ditch effort to raise funds. Those financial maneuvers sparked a bank run as panicked depositors rushed to pull their money, compounding the firm's crisis.
As late as Thursday afternoon, SVB Financial Group CEO Greg Becker was telling clients to "stay calm" and continue to support the bank, which was the 16th largest in the U.S. at the end of last year and had branches in California and Massachusetts.

The Financial Timesreported Friday that SVB's failure stemmed from "a decision made at the peak of the tech boom to park $91 billion of its deposits in long-dated securities such as mortgage bonds and U.S. Treasuries, which were deemed safe but are now worth $15 billion less than when SVB purchased them after the Federal Reserve aggressively raised interest rates."
The Federal Deposit Insurance Corporation (FDIC) seized SVB's assets on Friday after the company's emergency money-raising efforts fell flat.
In a statement, the FDIC said that it has established a new bank—the Deposit Insurance National Bank of Santa Clara—in order to "protect insured depositors."
"At the time of closing, the FDIC as receiver immediately transferred to the DINB all insured deposits of Silicon Valley Bank," the agency said. "All insured depositors will have full access to their insured deposits no later than Monday morning, March 13, 2023. The FDIC will pay uninsured depositors an advance dividend within the next week. Uninsured depositors will receive a receivership certificate for the remaining amount of their uninsured funds. As the FDIC sells the assets of Silicon Valley Bank, future dividend payments may be made to uninsured depositors."
A recent regulatory filing indicates that 93% of SVB's deposits are uninsured. The Wall Street Journalreported that "as of the end of last year, Silicon Valley Bank estimated that uninsured deposits exceeded those insured by FDIC by around $151 billion."
Business accounts are typically only FDIC-insured up to $250,000.

The systemic impacts of SVB's collapse remain unclear.
Treasury Secretary Janet Yellen told lawmakers on Friday that she is "very carefully" monitoring a few banks amid the turmoil surrounding SVB.
News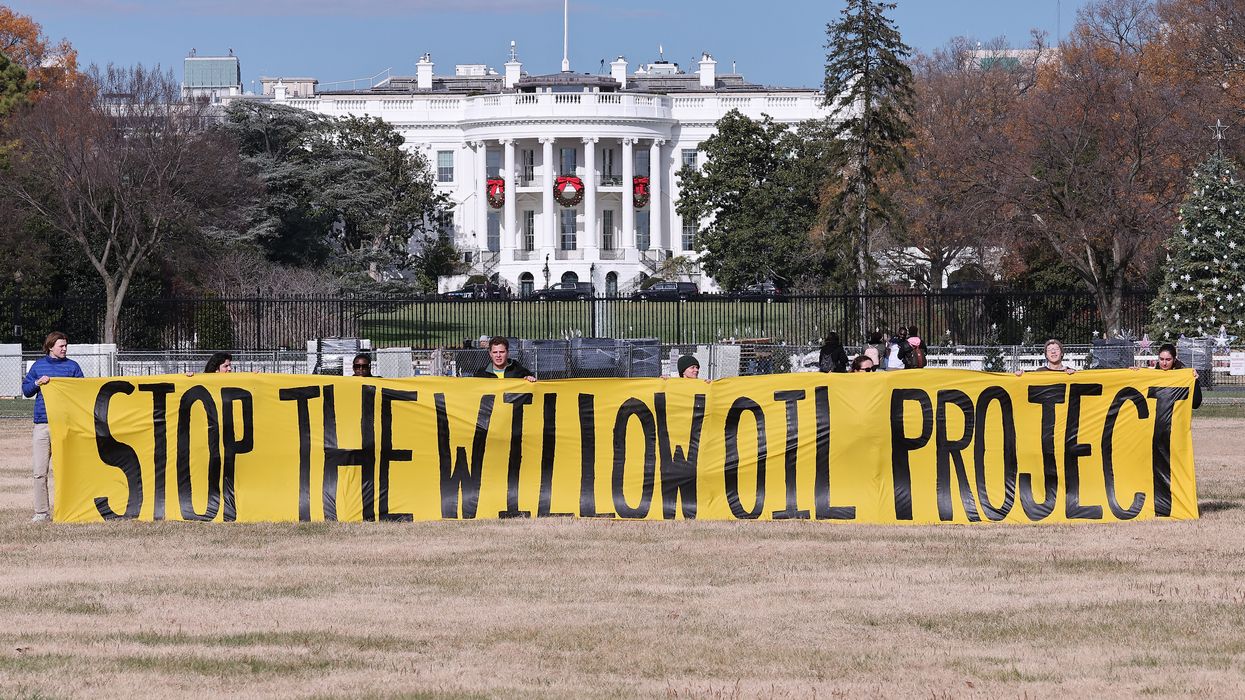 "As I watch millions of people join the #StopWillow movement, these staggering numbers send a clear message that today's youth expect President Biden and Secretary Haaland to step up," said one activist.
From climate campaigners on TikTok to former Vice President Al Gore, people who care about the planet across the United States are pressuring the Biden administration to block ConocoPhillips' multibillion-dollar Willow oil project in Alaska.
The U.S. Department of Interior's Bureau of Land Management (BLM) published a notice of availability regarding its final supplemental environmental impact statement for the proposed Willow Master Development Plan in the Federal Register on February 6. It said that a final decision for the project would come no earlier than 30 days from then.

Leading up to the BLM's decision—which ConocoPhillips chairman and CEO Ryan Lance expects this week—opponents have stressed scientists' warnings about the need to keep fossil fuels in the ground if humanity has any chance of preventing catastrophic global heating and meeting the Paris climate agreement's 1.5°C target for this century.
Announced by the Houston-based company in 2017, the 30-year development in the National Petroleum Reserve would produce up to 180,0000 barrels of oil a day at its peak and release over 9.2 metric tons of planet-heating carbon dioxide annually.
"We don't need to prop up the fossil fuel industry with new, multiyear projects that are a recipe for climate chaos."
"Some Native Alaskan Iñupiaq have also raised serious concerns about the project's local environmental impacts, including disturbance to local wildlife, disruption to traditional hunting practices, and a decline in air quality," BBC Newsnoted Friday.
Gore, a longtime environmentalist, acknowledged both local and global concerns on Friday in comments to The Guardian.
"The proposed expansion of oil and gas drilling in Alaska is recklessly irresponsible," he said. "The pollution it would generate will not only put Alaska Native and other local communities at risk, it is incompatible with the ambition we need to achieve a net-zero future."
"We don't need to prop up the fossil fuel industry with new, multiyear projects that are a recipe for climate chaos," Gore continued. "Instead, we must end the expansion of oil, gas, and coal and embrace the abundant climate solutions at our fingertips."
Climate advocacy groups have been sending President Joe Biden and U.S. Interior Secretary Deb Haaland that same message.
After the White House released its budget blueprint on Thursday, Varshini Prakash, executive director of the youth-led Sunrise Movement, said that the "proposed budget—especially its investments in clean energy, jobs, and an end to oil and gas subsidies—is the kind of thing young people in this country want to see ahead of 2024."
"But President Biden has the power to act on climate and issues important to our generation without having to go through a Republican House," Prakash added. "He can reject the Willow Project, which goes against his own agenda to stop the climate crisis, and can do everything in his executive authority, like declaring a climate emergency and invoking the Defense Production Act, to jump-start our transition to clean energy."
Though Willow is backed by Alaska's three-member congressional delegation, Republican Gov. Mike Dunleavy, and the state Legislature, opponents of the project have taken social media by storm with the hashtag #StopWillow.
"I have never seen so many videos, so many comments, mentions about a climate topic on social media," 26-year-old Alaina Wood, a scientist and climate activist with more than 353,500 followers on the video platform TikTok, toldThe Washington Post Tuesday.
Elise Joshi, a 20-year-old University of California, Berkeley student and acting executive director of the nonprofit Gen-Z for Change, posted one of the earliest TikTok videos about the project, which now has over 300,000 views. She emphasized that "this is not environmentalist groups."
"This is young people as a whole, as a voter base, taking action," Joshi explained to the Post. "With Willow, this is one of the biggest actions we've ever seen on TikTok go forward. It has shown that we are willing to fight."
A Change.org petition urging Biden to stop Willow—now signed by more than 3 million people and promoted by groups including the Indigenous-led NDN Collective—declares that "there must come a point where human health, food security, environmental justice, and a functioning ecosystem come before corporate profit."
Pointing to the growing support for the petition, Alex Haraus, a 25-year-old TikTok creator whose Willow videos have millions of views, toldCNN, "If that doesn't emphasize the fact that it's everyday Americans pushing back, I don't know what does."
"This is not an environmental movement, it's much larger than that," Haraus added. "It's the American public that can vote."
Hazel Thayer, another climate activist who has posted TikTok videos with #StopWillow, toldThe Associated Press Wednesday that the proposed Big Oil project is "just so blatantly bad for the planet."

"With all of the progress that the U.S. government has made on climate change, it now feels like they're turning their backs by allowing Willow to go through," Thayer said. "I think a lot of young people are feeling a little bit betrayed by that."
Quannah Chasinghorse—a Han Gwich'in and Sicangu/Oglala Lakota land protector, climate justice activist, and fashion model from Eagle Village, Alaska and the tribes of South Dakota—wrote Friday in a CNN opinion piece opposing the project that "I've been inspired by the chorus of voices who have joined me."
"To date, #StopWillow (and related) videos from a diverse array of young creators have around 300 million direct views on TikTok alone," Chasinghorse noted. "In a matter of just a few days, #StopWillow catapulted to the top of social media conversations."
"As I watch millions of people join the #StopWillow movement, these staggering numbers send a clear message that today's youth expect President Biden and Secretary Haaland to step up," she added. "It reflects a game-changing trend that astute leaders should not ignore: They must deliver the climate leadership they promised by taking bold action to stop the Willow climate disaster before it's too late."
Even if the Biden administration gives Willow the green light, that approval is expected to be met with legal challenges.
"I think that litigation is very likely," Earthjustice senior attorney Jeremy Lieb told The Guardian. "We and our clients don't see any acceptable version of this project."
News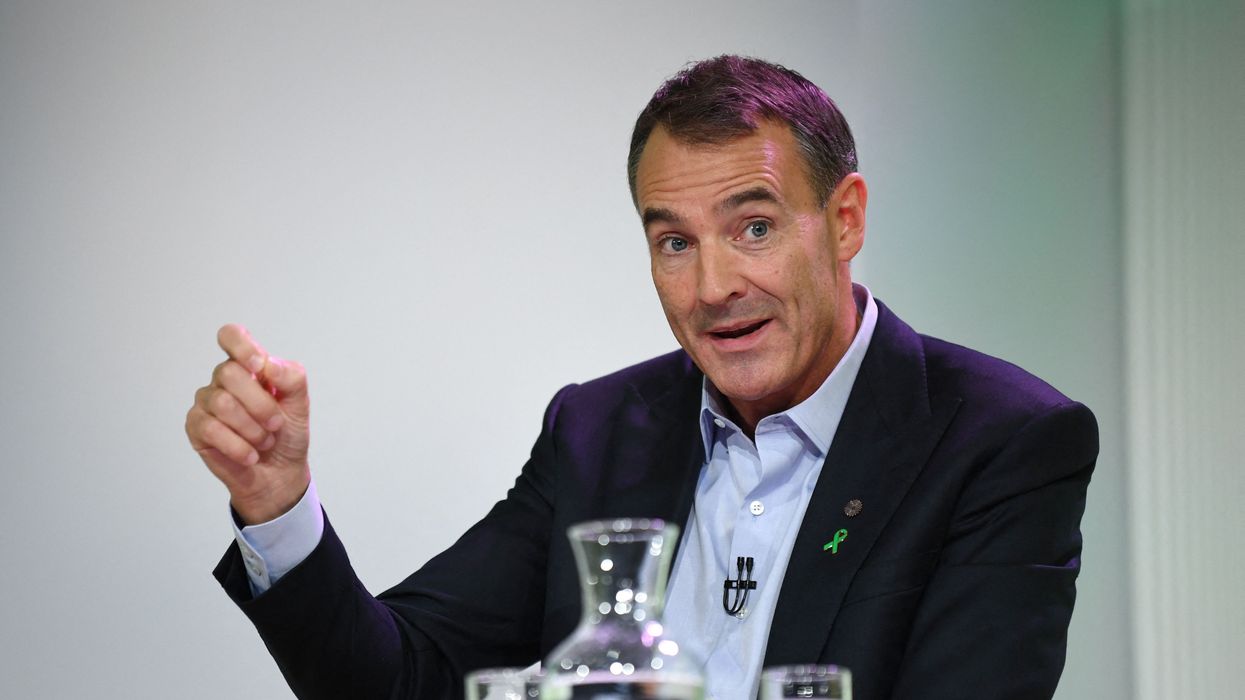 "Instead of allowing huge payouts to end up in the pockets of CEOs, the government must step in with a proper tax on the oil industry and its profits," said one campaigner.
Progressives are renewing their call to adequately tax Big Oil's windfall profits and executive bonuses after a pair of London-based fossil fuel giants reported that the pay packages of their CEOs doubled last year while working-class households suffered under the weight of soaring prices.
BP said Friday that its CEO Bernard Looney received $12.1 million in 2022, up from $5.4 million the previous year. His compensation package included a $2.9 million cash bonus and $7.3 million in company stock. BP's profits doubled last year to a record high of $28 billion.
The news came one day after Shell said that its former CEO, Ben van Beurden, took home $11.7 million in 2022, up from $7.9 million the previous year. His compensation package included a $3.1 million cash bonus and $5.9 million in company stock. Shell's profits doubled last year to an all-time high of $40 billion.
In the wake of Big Oil's record-breaking profitmaking in 2022—which came as Russia's invasion of Ukraine created chaos in global oil and gas markets, giving corporations a pretext to jack up prices—BP and Shell announced last month that they are weakening their emission-reduction targets and expanding fossil fuel production.
Climate scientists are emphatic that such decisions are, in the words of United Nations Secretary-General António Guterres, "incompatible with human survival."

"While the rest of us struggle to pay our energy bills, the pay packages of fossil fuel giant bosses are doubling. Why are they allowed to profit from our misery?"
Fossil fuel corporations' ballooning profits and executive pay packages have provoked calls for far-reaching action to protect consumers from the high gas prices and electricity bills driving a historic cost-of-living crisis.
"Instead of allowing these huge payouts to end up in the pockets of CEOs, the government must step in with a proper tax on the oil industry and its profits, channel the money into stopping energy waste from homes, and invest in green heating schemes," Greenpeace U.K. campaigner Mel Evans toldReuters on Friday.
As many as 45 million people in the United Kingdom have struggled with fuel poverty this winter, and over the past decade, an estimated 7,409 Brits have died each year as a result of living in cold damp homes. This reality has prompted demands for the government to cover a greater share of people's skyrocketing utility bills, fund home insulation, and ramp up clean energy production—all of which would be made easier by enacting a stronger tax on Big Oil's windfall profits.
It's a "twisted irony" that a handful of wealthy executives got even richer "precisely because bills have been so unaffordable for the majority," Jonathan Noronha-Gant, a campaigner at the London-based advocacy group Global Witness, toldThe Associated Press on Friday.
Like Greenpeace, Global Witness has called for strengthening the U.K.'s loophole-ridden tax on Big Oil's windfall profits and imposing a tax on executive bonuses.
Global Witness said it would take the average British worker six centuries to earn the $23.8 million that BP's Looney and Shell's van Beurden made last year. Both CEOs make more than $100 every four minutes, the group added, meaning that it would take each one just eight minutes to earn the cost of a U.K. household's monthly energy bill and less than a day to earn the average annual U.K. wage.
"While the rest of us struggle to pay our energy bills, the pay packages of fossil fuel giant bosses are DOUBLING," Greenpeace U.K. tweeted Friday. "Why are they allowed to profit from our misery?"

New research commissioned by Britain's Liberal Democratic Party shows that the U.K. government provided $24.1 billion more in support to producers of planet-wrecking fossil fuels than to producers of renewables since 2015, The Guardianreported Thursday.
These subsidies have helped oil and gas giants realize record profits, which they use to block policies that would facilitate a green transition and rein in their destructive industry.
Liberal Democrats on Thursday called for a one-time "bonanza bonus" tax on energy company executives, AP reported.
According to the news outlet, "The proposed tax is similar to a levy on bankers' bonuses that the U.K. government imposed in 2009-10 amid the fallout of the global financial crisis."
"It is outrageous that oil and gas bosses are raking in millions in bonuses while families struggle to heat their homes," said party leader Ed Davey. "Whether it is executive bonuses or soaring profits, the money being made out of Putin's illegal war should be helping struggling families, not oil and gas barons."
News
SUPPORT OUR WORK.
We are independent, non-profit, advertising-free and 100%
reader supported.