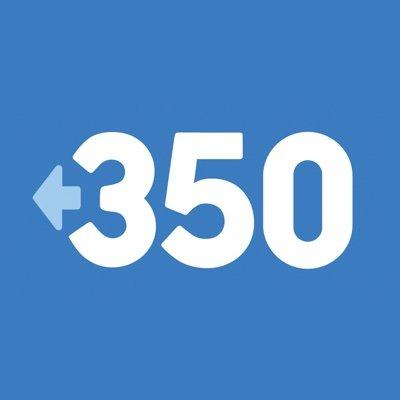 Keystone XL Opponents Deliver 2 Million+ Comments
Tell Secretary Kerry KXL is Not in Our National Interest
WASHINGTON
On the last day of the public comment period, Keystone XL opponents held a rally in front of the State Department to deliver more than 2 million comments submitted to the State Department to urge Secretary Kerry and President Obama to reject the dirty, dangerous pipeline. The public comment period regarding the national interest of the pipeline began on February 5, after the State Department published the final environmental review.
These 2 million+ comments telling Secretary Kerry and President Obama that Keystone XL is not in the national interest exceed the more than one million comments submitted last year that expressed concern about the draft environmental review - showing a growth in concern about the risky project. Hundreds of rallies and vigils have also been held across the country, urging Secretary Kerry and President Obama to oppose the Keystone XL tar sands pipeline.
The same activists are prepared to mobilize in celebration following a rejection, and more than 86,000 have signed a Pledge of Resistance to commit acts of civil disobedience if Secretary Kerry recommends approval of Keystone XL to President Obama.
Given the serious concerns about climate impacts, environmental and health concerns, and the lack of a route in Nebraska, Secretary Kerry has sufficient information to conclude that Keystone XL is not in our national interest and to recommend that President Obama reject the permit.
Even the State Department's oil-soaked analysis acknowledged that the pipeline would significantly exacerbate climate pollution under certain scenarios and flagged serious water issues.
Secretary Kerry has stated that the ongoing 90 day National Interest Determination process, in which eight agencies can comment on whether the tar sands pipeline is in our national interest, marks the beginning of his involvement in the process. The EPA's comments on two previous State Department analyses included significant concerns about State's process and findings.
The 2 million+ comments will be buttressed by ads in blue and orange line metro cars that read:
Secretary Kerry: You've spent a lifetime challenging Weapons of Mass Destruction. Don't ignite one. Say no to Keystone XL.
Nearly 900,000 of the comments came from international pipeline opponents, including Desmond Tutu. People around the world are watching Secretary Kerry on this issue, and his recommendation on Keystone XL will shape his international reputation and efficacy.
--
Gene Karpinski, League of Conservation Voters President: "When we asked our hundreds of thousands of members across the country to send comments to the State Department, they responded with an overwhelming call to reject the Keystone XL tar sands pipeline. Nobody has done more to fight climate change than Secretary Kerry, and I'm confident that as he reviews the public comments, the science, and the facts, he will find that this dirty, dangerous pipeline is not in the national interest and must be rejected."
Maura Cowley, Energy Action Coalition Executive Director: "Just last weekend 398 young leaders got arrested at the White House to protest Keystone XL, and more than 2 million are submitting comments to stand with these young people and demand President Obama and Secretary Kerry reject Keystone XL. If President Obama and Secretary Kerry want to maintain the enthusiasm of young people, and the country, they must show they stand with us, not Big Oil, and reject this dangerous pipeline."
Frances Beinecke, Natural Resources Defense Council President: "This new outpouring of public opposition to the Keystone XL pipeline demonstrates yet again that the more Americans learn about this project the more we want the Obama Administration to reject it. Instead of embracing the dirtiest oil on Earth, let's put America squarely on the path to a cleaner energy future. This tar sands project would only aid and abet our oil addiction and worsen climate change. It is not in America's national interest."
Michael Brune, Sierra Club Executive Director: "We are at a crossroads, and a road paved with tar sands will take us over the climate crisis cliff. American families have embraced 21st Century clean energy prosperity and can't wait to leave behind 19th Century fossil fuels that pollute our water, air, land and public health.
"President Obama, with Secretary of State John Kerry's counsel, now have an obligation and opportunity to reject the dangerous Keystone XL pipeline and support the American ingenuity that is already generating remarkable clean energy success."
Bill McKibben, 350.org Co-Founder: "For three years now there's been an absolutely unprecedented outpouring of reaction to this pipeline proposal: from scientists, Nobel laureates, economists, theologians, and most of all from us ordinary Americans across the country. It's the biggest blizzard of public comment about any infrastructure project--and now we'll see if the Obama administration will listen to the people, or to the big oil boys."
Elijah Zarlin, CREDO's Senior Campaign Manager: "Secretary Kerry was absolutely right when he said that climate change is a weapon of mass destruction -- and that means he must oppose the carbon bomb that is Keystone XL. If the two million comments opposing Keystone XL doesn't convince Sec. Kerry to stand by his own words and recommend President Obama reject this pipeline, then more than 86,000 Americans are ready to risk arrest in massive civil disobedience."
Stephen Kretzmann, Oil Change International Executive Director: "Secretary Kerry and President Obama have a simple choice: they can stand with Big Oil or they can stand with the millions of Americans calling for rejection of the Keystone XL pipeline. By rejecting the pipeline, they can live up to their own words and commitments, and move our country in a new direction away from fossil fuels and the climate chaos they are bringing upon us."
Erich Pica, Friends of the Earth President: "For the sake of our children, it is a diplomatic imperative that the State Department fights to prevent climate change. If Secretary Kerry intends to remain a climate champion, he should draw the line here and tell President Obama to reject the Keystone XL pipeline."
Jane Kleeb, Bold Nebraska Executive Director: "We stand with Pres. Obama when he echoed our concerns: 'Nebraskans are not going to take a few thousand jobs if it's means our drinking water and our kids health could be put at risk.' The State Department confirmed the proposed route still crosses the Sandhills and Ogallala Aquifer. TransCanada is a foreign tarsands pipeline without a route in our state and we have the determination and numbers to keep it that way."
Amanda Starbuck, Rainforest Action Network Climate Program Director: "We're hearing from people all across this country who know that the Keystone XL pipeline is absolutely not in our nation's best interest. The two million comments delivered today reflect a huge wave of resistance to the pipeline. From the Oglala Lakota Sioux fighting to stop the pipeline from entering their territory to the hundreds of students arrested at the White House gates, we stand united with everyday Americans who are ready to do what it takes to stop this pipeline, once and for all."
Ricken Patel, Avaaz.org Executive Director: "The Keystone decision could, in one stroke of the pen, make or break Kerry's ability to lead climate action on the global stage. And it will determine whether the US is serious about fighting to save the planet, or even able to meet its existing global emissions reductions. Nearly two million people are calling on the US to lead the world to a better climate future. It's up to Kerry to heed them."
Jim Lyon, National Wildlife Federation Senior Vice President for Conservation: "Today more than two million Americans add their name to the call for President Obama to say no to Keystone XL, far outnumbering industry proponents who outspent those asking for denial by 35 to 1. The President has all he needs to reject this dangerous pipeline that would cut through America's heartland and put people and wildlife at risk. We are confident that the President will stand by this commitment to tackle climate change and reject projects, like Keystone XL, which will increase our addition to fossil fuels."
Kieran Suckling, Center for Biological Diversity Executive Director: "Keystone XL promises to spill oil, ruin pristine lands, threaten wildlife and worsen the climate crisis. There's no way it's in the national interest and more and more Americans know it. Secretary Kerry and President Obama have a clear choice: Approve Keystone and embrace the climate-killing fossil fuels of the past, or reject Keystone in favor of energy policies that are safer for people, wildlife and a healthy climate."
Participating organizations include: 350.org, Avaaz, Bold Nebraska, Center for Biological Diversity, Center for Media and Democracy, Chesapeake Climate Action Network, Climate Parents, CREDO, Energy Action Coalition, Environmental Action, Environmental Defense Fund, Faithful America, Food & Water Watch, Friends of the Earth, Green America, Interfaith Power and Light, League of Conservation Voters, Moms Clean Air Force, Montana Environmental Information Center, Mosaic, MoveOn, National Wildlife Federation, Natural Resources Defense Council, Northern Plains Resource Council, Occupy Network, Oil Change International, PDA, Public Citizen, Rainforest Action Network, Sierra Club, SumOfUs, The Other 98%, and We Love Our Land.
350 is building a future that's just, prosperous, equitable and safe from the effects of the climate crisis. We're an international movement of ordinary people working to end the age of fossil fuels and build a world of community-led renewable energy for all.
LATEST NEWS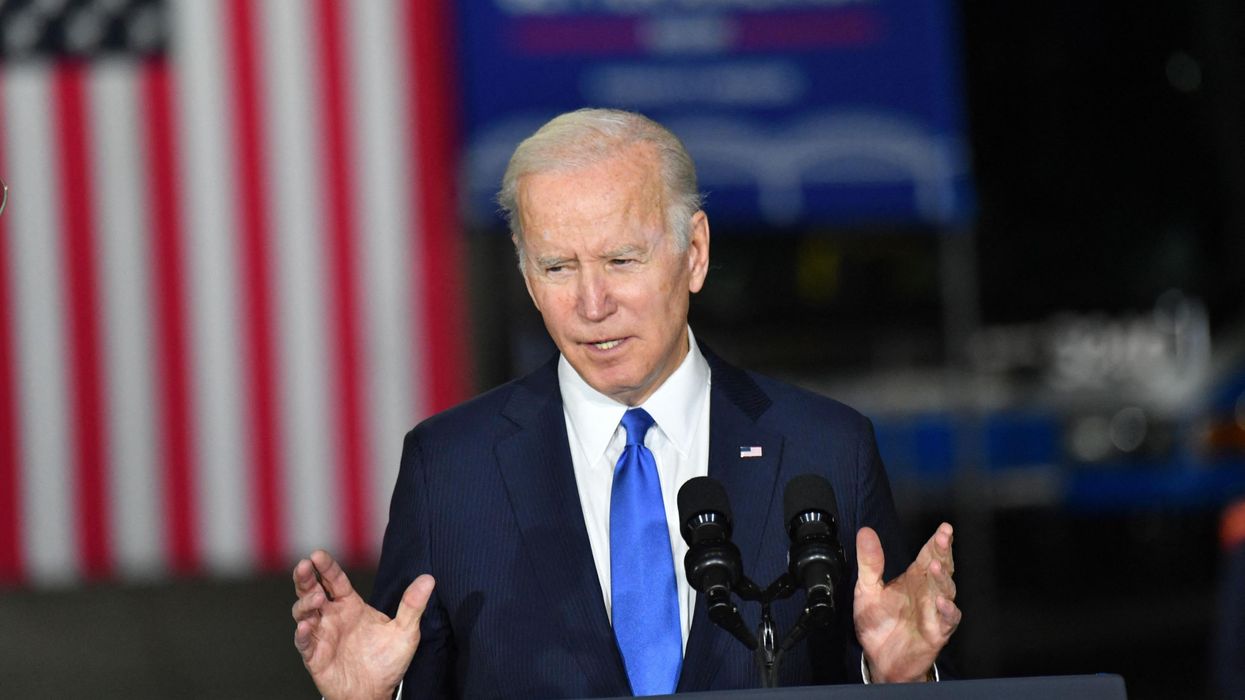 The president is "rightfully fighting to hold bank executives accountable for their failures," said Sen. Elizabeth Warren.
Days after U.S. Sen. Elizabeth Warren expressed outrage over the bonuses that Silicon Valley Bank executives were handing out hours before the bank failed, President Joe Biden on Friday called on Congress to strengthen regulatory powers to hold officials at failed banks accountable.
The president said in a statement that the White House's authority to hold SVB executives directly responsible for the failure is limited, but said Congress can and should pass legislation granting the Federal Deposit Insurance Corporation (FDIC) broader powers to take action against former SVB CEO Greg Becker and other executives.
He called on lawmakers to allow the FDIC to claw back compensation from executives, impose civil penalties, and bar executives from working in the financial services industry if their banks failed "due to mismanagement and excessive risk taking."
"I'm firmly committed to accountability for those responsible for this mess," said Biden. "No one is above the law—and strengthening accountability is an important deterrent to prevent mismanagement in the future. Congress must act to impose tougher penalties for senior bank executives whose mismanagement contributed to their institutions failing."
SVB and Becker himself raked in significant profits by largely serving wealthy tech companies, and took a risk by holding an "abnormally large ratio of uninsured deposits," as Warren said earlier this week. They also invested a large share of the funds into long-term Treasury bonds whose value plummeted as interest rates rose, causing the bank's clients to withdraw their money only to find SVB did not have sufficient funds on hand.
In addition to giving out bonuses hours before SVB collapsed, Becker sold roughly $3 million worth of shares of the bank in the weeks before the failure.

Currently
the FDIC can claw back compensation of executives of the nation's largest banks if they fail and can only impose other penalties if executives act with "recklessness" or "willful or continuing disregard."
Biden called for Congress to allow the regulatory agency to penalize executives for "negligent" conduct as well.
Warren applauded Biden's call, saying the president is "rightfully fighting to hold bank executives accountable for their failures."
"We need to claw back every penny of their unjust pay and bonuses, impose real penalties, and ensure these executives never work in the banking industry again," said the Massachusetts Democrat. "Congress must step up."

News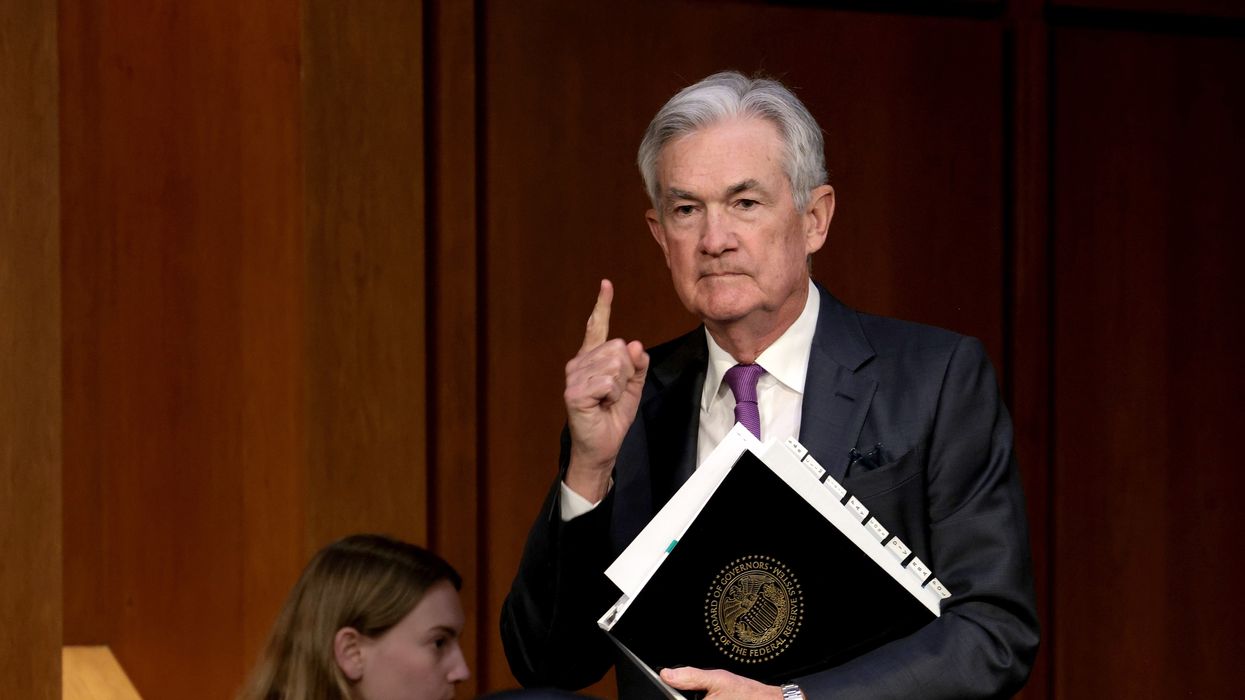 "Everyone involved in Biden's decision to renominate him must apologize," said one watchdog.
The Federal Reserve was the primary regulator of both Silicon Valley Bank and Signature Bank, whose back-to-back collapses sparked panic in financial markets and concerns about cascading impacts on the U.S. economy.
But despite immediate questions about the possible supervisory failures that allowed the banks' crises to fester, Fed Chair Jerome Powell personally intervened over the weekend to block any mention of regulatory slipups in a joint statement on the federal government's response to the situation.
The New York Timesreported late Thursday that some Biden administration officials "wanted to include that lapses in bank regulation and supervision had contributed to the problems that helped fell" Silicon Valley Bank, whose collapse marked the second-largest bank failure in U.S. history.
But Powell, an ex-investment banker originally nominated by former President Donald Trump, "pushed to take the line on regulation out of the statement because he wanted to focus on the actions being taken to shore up the financial system," according to the Times, which cited an unnamed person familiar with the matter.

The resulting statement issued Sunday by the Fed, the Treasury Department, and the Federal Deposit Insurance Corporation (FDIC) appeared to conform to Powell's demand, not mentioning what Sen. Elizabeth Warren (D-Mass.) and watchdogs have described as glaring failures in supervision by the central bank.
The joint statement vaguely highlights "reforms that were made after the financial crisis that ensured better safeguards for the banking industry"—but neglects to mention that the Fed and Congress rolled back some of those rules in subsequent years, decisions that experts say set the stage for SVB and Signature Bank's collapse.
"That sounds a lot like putting the institutional interests of Fed and personal interests of the chair above financial stability," Americans for Financial Reform (AFR) said in response to news of Powell's intervention, which—according toThe American Prospect's David Dayen—ended up delaying the release of the statement for "an indeterminate period of time."
Dayen also reported Friday that the Fed "tried to influence" President Joe Biden's statement on the bank failures and bailout that followed.
Jeff Hauser, director of the Revolving Door Project, wrote on Twitter that "Biden should have never renominated Powell," calling the Fed chair "an abomination."
While Biden's Sunday statement doesn't specifically mention regulatory failures, the president—who renominated Powell in late 2021—said in prepared remarks the following day that "there are important questions of how these banks got into these circumstances in the first place."
"During the Obama-Biden administration, we put in place tough requirements on banks like Silicon Valley Bank and Signature Bank, including the Dodd-Frank Law, to make sure the crisis we saw in 2008 would not happen again," Biden said. "Unfortunately, the last administration rolled back some of these requirements. I'm going to ask Congress and the banking regulators to strengthen the rules for banks to make it less likely that this kind of bank failure will happen again and to protect American jobs and small businesses."
Biden was referring to a 2018 measure passed by the then-Republican-controlled Congress with the support of dozens of Democrats—and with a public endorsement from Powell.
Emboldened by the Republican-authored law—which weakened regulations for banks with between $50 billion and $250 billion in assets—the Fed under Powell's leadership proceeded to go well beyond the measure's mandates "by relaxing regulatory requirements for domestic banking institutions that have assets in the $250 to $700 billion range," then-central bank governor Lael Brainard noted in October 2018.
Brainard went on to caution, presciently, that the Fed's deregulatory actions would "weaken the buffers that are core to the resilience of our system" and result in "increased risk to financial stability and the taxpayer."
"Make no mistake: your decisions aided and abetted this bank failure, and you bear your share of responsibility for it."
As Dayen wrote Friday, "Silicon Valley Bank had billions in unrealized losses on its balance sheet that it hoped to avoid having to surface."
"It also had a tightly correlated, mostly uninsured depositor base, all largely from one industry and connected to each other, that represented significant flight risk if there were any signs of trouble," he added. "The rapid growth at the bank and its significant mismatch for liquidity purposes should have had the system flashing red."
Dennis Kelleher, the president of Better Markets, expressed a similar sentiment earlier this week, noting that "the Fed has much more and superior knowledge, information, expertise, and access to banks than short sellers, rating agencies, and the media, yet they all appear to have done a much better job at identifying the very serious risks at SVB than the Fed."
In a letter to Powell on Thursday, Warren—one of the Fed chair's most outspoken critics in Congress—laid out in detail what she characterized as the central bank's "astonishing list of failures" that contributed to the collapse of Silicon Valley Bank and Signature Bank.
"As chair of the Fed, you have led and vigorously supported efforts to weaken the regulations that would have subjected banks like SVB and Signature to stronger liquidity requirements, more robust stress testing, and routine resolution planning obligations," the Massachusetts Democrat wrote. "Make no mistake: your decisions aided and abetted this bank failure, and you bear your share of responsibility for it."
In response to the Times' reporting, Warren tweeted Friday that "the Fed chair's outrageous attempt to muzzle the rest of the government about his role in contributing to this current crisis is completely inappropriate—and it won't work."
"Congress needs to step in to fix these mistakes before things get even worse," added Warren, who introduced legislation earlier this week that would repeal a key section of the 2018 bank deregulation law.
This story has been updated to include Sen. Elizabeth Warren's reaction to the reporting on Fed Chair Jerome Powell's intervention.

News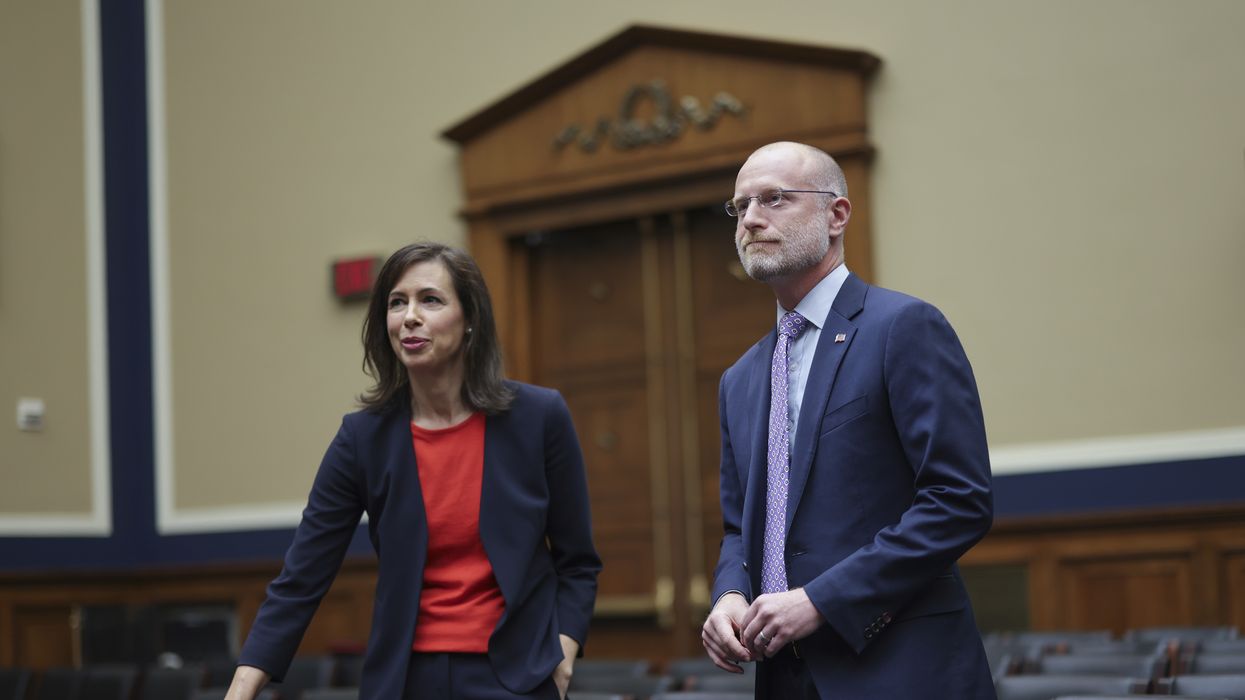 The president is under pressure to choose a candidate who "is free of industry conflicts of interest, someone who will prioritize net neutrality, privacy, network competition, broadband maps, and the digital divide."

More than five dozen advocacy organizations on Friday implored U.S. President Joe Biden to swiftly select a Federal Communications Commission candidate who will serve the public interest, not the telecommunications industry.
The coalition's letter stresses that a fifth commissioner is urgently needed to end the current 2-2 deadlock and enable the FCC to "increase digital equity and media diversity, bolster online privacy and safety protection, and reassert its rightful authority over broadband to ensure everyone in the United States has access to this essential service."
The message to Biden comes after Gigi Sohnremoved herself from consideration last week, citing the "legions of cable and media industry lobbyists, their bought-and-paid-for surrogates, and dark money political groups with bottomless pockets" who distorted her "over 30-year history as a consumer advocate into an absurd caricature of blatant lies."
"We call on you to immediately put forth a new nominee—specifically, one who has a history of advocacy for the public interest and is free of industry conflicts of interest."
Sohn, the new letter states, "was eminently qualified to serve as a commissioner. But after 16 months of organized and well-funded attacks by dark-money groups—which were carried out by lobbyists, enabled by complicit elected leaders, and amplified in partisan media—Sohn made the understandable decision to withdraw from consideration."
Organizations behind the letter—including Common Cause, Demand Progress Education Fund, Electronic Frontier Foundation, Fight for the Future, Free Press Action, Our Revolution, Public Knowledge, Revolving Door Project, and RootsAction.org—were outraged over both the telecom industry smear campaign against Sohn and top Democrats' refusal to fiercely defend the nomination. Her withdrawal has sparked fears that Biden will choose an industry-friendly candidate.
"Now, we call on you to immediately put forth a new nominee—specifically, one who has a history of advocacy for the public interest and is free of industry conflicts of interest; demonstrates a clear commitment to championing the rights of low-income families and communities of color; and supports Title II oversight and laws that ensure the FCC the authority to prevent unjust discrimination and promote affordable access," the coalition wrote to Biden.
"We ask you to actively press the Democratic majority in the Senate to swiftly confirm your nominee," the groups added. "We cannot permit senators to prevent forward progress any longer at the behest of the very corporations the FCC is meant to regulate."
Free Press Action president and co-CEO Craig Aaron similarly argued in a Common Dreams opinion piece last week:
We must oppose and reject any return to business as usual that furthers industry capture of the FCC.

Instead, we need to demand an independent candidate with public-interest bona fides and a clear commitment to racial justice and civil rights. They must show they're willing to stand up to lies. They must be unequivocal in their support for restoring the FCC's authority, and making sure that the internet is open, affordable, available, and reliable for everyone. They must demonstrate a commitment to engaging the public, not just meeting with lobbyists.

Sohn's defeat also "has implications that go far beyond the FCC," Aaron noted. "The Republicans and their Democratic enablers are setting out markers for who's allowed to serve in government."
"They made clear that public servants will be pilloried while ex-corporate lobbyists sail through," he wrote. "Women and LGBTQIA+ folks—Sohn would have been the first lesbian to serve as an FCC commissioner—will be slandered. Tweeting about police violence can be disqualifying (in the Senate, retweets do equal endorsements). Questioning the propriety of Fox News—even as it's being exposed for aiding and abetting election lies and insurrection—is unacceptable. A basic understanding of U.S. history and racism may be disqualifying."
Sohn "deserved better," Aaron tweeted. "But I hope we—and the White House and Democratic Party, especially—can learn so it doesn't happen again."
News
SUPPORT OUR WORK.
We are independent, non-profit, advertising-free and 100%
reader supported.