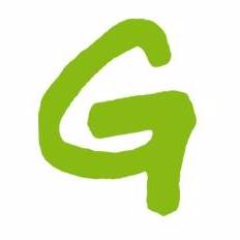 For Immediate Release
November, 22 2013, 07:40am EDT
Contact:
Email:,pressdesk.int@greenpeace.org
Four More Arctic 30 Detainees Released from Russian Prison
WASHINGTON
British activist Anthony Perrett and Swiss national Marco Weber, Faiza Oulahsen from the Netherlands and American Peter Willcox were today released from Russian detention, bringing to 15 the number of Arctic 30 members freed on bail by St Petersburg courts.
A total of 27 people have been granted bail this week, while one activist Colin Russell had his request for bail denied. Three bail hearings are being heard today and 11 detainees were already released on Wednesday and Thursday.
Greenpeace International Arctic campaigner Ben Ayliffe said:
"These are wonderful moments for the families of the detainees released from prison. This will only be over when they are able to go home, but for now we are allowing ourselves a sigh of relief, all the time remembering that those brave men and women are still charged with a crime they didn't commit. And of course our friend Colin was refused bail. This saga is far from over."
He continued:
"The released detainees slept well last night, though some of them stayed up late talking and talking, sharing experiences. They've been enjoying the taste of good food and the feel of thick mattresses, but they keep talking about Colin, asking when he'll be out. And they don't yet know if they can go back home or if they'll have to stay in St Petersburg."
Greenpeace International expects to pay bail for six more members of the Arctic 30 today, potentially resulting in the release of 26 detainees before the weekend. No releases are expected to happen over the weekend.
According to Russian media reports, the Russian migration service FMS has said that that the released foreign nationals will not be allowed to leave St Petersburg and will need to stay in Russia pending the criminal investigation. (1)
Greenpeace International cannot confirm those reports until the bail conditions of all detainees are known. The non-Russians already released have had their passports returned to them and have a special registration card that will allow them to remain in Russia legally.
For now, the foreign nationals will stay at safe place in St Petersburg. There is still no clarity on when the Arctic 30 can leave Russia and finally be able to return home.
The International Tribunal for the Law of the Sea (ITLOS) will announce its ruling today in a case brought by the Netherlands seeking the immediate release and repatriation of the detainees, and the end of all legal proceedings against them. Twenty-one judges will give their verdict at 15:00 in Hamburg.
Jasper Teulings, General Counsel at Greenpeace International:
"In lodging this lawsuit, the Dutch government took a strong stance in support of the rule of law and the right to peaceful protest and for that we are grateful. The Netherlands has argued that Russia had no right to board and detain the Arctic Sunrise and all on board and that all subsequent steps have been an ongoing and serious violation of the rights of the Netherlands as flag State. Greenpeace is confident that the Tribunal will take appropriate account of the fundamental rights of the Arctic 30 and we hope its provisional ruling will lead to their release."
In the situation of Colin Russell, two appeals have been filed against his continued detention - one against the prolongment of detention the other on the rejection of bail. A hearing is expected early next week.
Today's hearings at Kalininsky court in local times: 10:00 Roman Dolgov, 12:00 Dima Litvinov, 13:00 Philip Ball.
Notes:
1. https://echo.msk.ru/news/1202825-echo.html
Contacts:
Greenpeace International press desk: +31 20 718 24 70 or pressdesk.int@greenpeace.org
Greenpeace International picture desk: +31 20 718 24 71
Greenpeace International video desk: +31 20 718 24 72
Greenpeace is a global, independent campaigning organization that uses peaceful protest and creative communication to expose global environmental problems and promote solutions that are essential to a green and peaceful future.
+31 20 718 2000
LATEST NEWS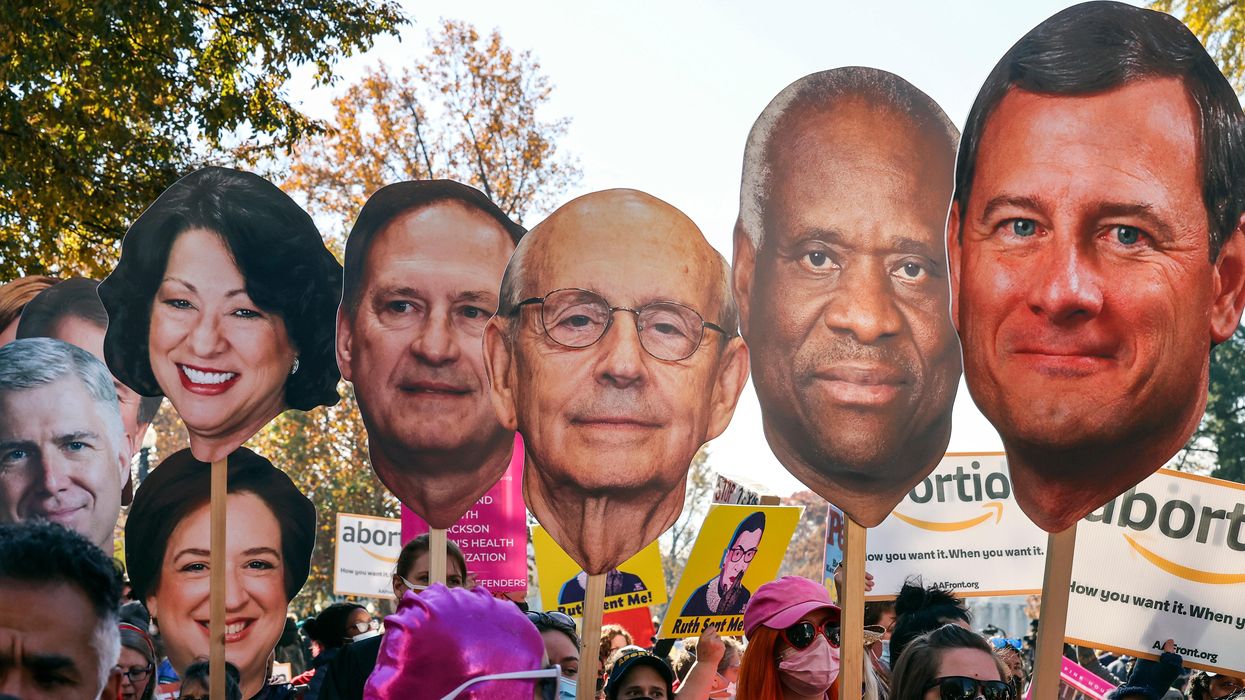 "You want to 'preserve #SCOTUS history'?'" said one watchdog group. "Hire a curatorial staff. Don't run a pay-for-play."
Both alarm and concern were expressed Saturday in response to new reporting about a charitable group with close ties to the U.S. Supreme Court that has been soliciting and accepting donations from corporate interests and far-right activists with cases before the court.
The New York Timesexposé focused on the activities and fundraising of the Supreme Court Historical Society, a nonprofit that claims its mission is "dedicated to the collection and preservation" of the Court's history.
While the group refused to disclose its donors to the Times, reporters from the newspaper determine that much of the funding came from powerful companies like Chevron, Goldman Sachs, Time Warner, and Facebook as well as anti-abortion activists like Rev. Rob Schenck.
According to the newspaper:
The society has raised more than $23 million over the last two decades. Because of its nonprofit status, it does not have to publicly disclose its donors—and declined when asked to do so. But The New York Times was able to identify the sources behind more than $10.7 million raised since 2003, the first year for which relevant records were available.

At least $6.4 million—or 60 percent—came from corporations, special interest groups, or lawyers and firms that argued cases before the court, according to an analysis of archived historical society newsletters and publicly available records that detail grants given to the society by foundations. Of that, at least $4.7 million came from individuals or entities in years when they had a pending interest in a federal court case on appeal or at the high court, records show.
In the case of Chevron, the oil giant actively gave to the society even as it had a pending climate litigation working its way through the court.
In response to the new revelations, public interest attorney Steven Donzinger, who was himself targeted by Chevron for his work aimed at holding the company to account for its polluting activities in Ecuador, said the implications were "horrifying."
"Why are these conflicts allowed?" asked Donzinger.
Others quoted by the Times said the effort by people like Rev. Schenck, who admits to using the charitable group as a way to get other anti-abortion activists closer to the justices, creates a clear conflict of interest.

Charles Fried, a Harvard Law professor who once served as solicitor general in the Reagan administration and counts himself a donor to the Historical Society, told the newspaper was so "horrified" by Schenck's behavior that he may no longer give.
"It's disgusting," Fried said. "Many of the people who contribute have the same reasons I do. You go to a cocktail party and support a good cause. But it turns out that for some people it's not that innocent."
While the Times notes that the Historical Society is "ostensibly independent of the judicial branch of government," the reality is that "the two are inextricably intertwined," with court justices serving as chair of the board and hosting gala events where exclusive access is reportedly part of the allure.

The left-leaning Citizens for Responsibility and Ethics in Washington (CREW) said the reporting raises "significant questions" about the group which has "raked in millions—a significant chunk of it from groups with cases before the Court" over the last two decades.
Fix the Court, which acts as a watchdog organization for the U.S. Supreme Court, said the justification for the Historical Society's existence just doesn't hold water.
\u201cThere should not be an organization in existence that, via donations, gives people direct access to the justices.\n\nYou want to \u201cpreserve #SCOTUS history\u201d?\n\nHire a curatorial staff. Don\u2019t run a pay-for-play.\u201d

— Fix the Court (@Fix the Court) 1672489256
And Gabe Roth, the group's executive director, told the Times that if money was an issue for funding such a project it would be the best solution—one free of ethical concerns—for Congress to simply appropriate the money needed to maintain the history of the Court.

News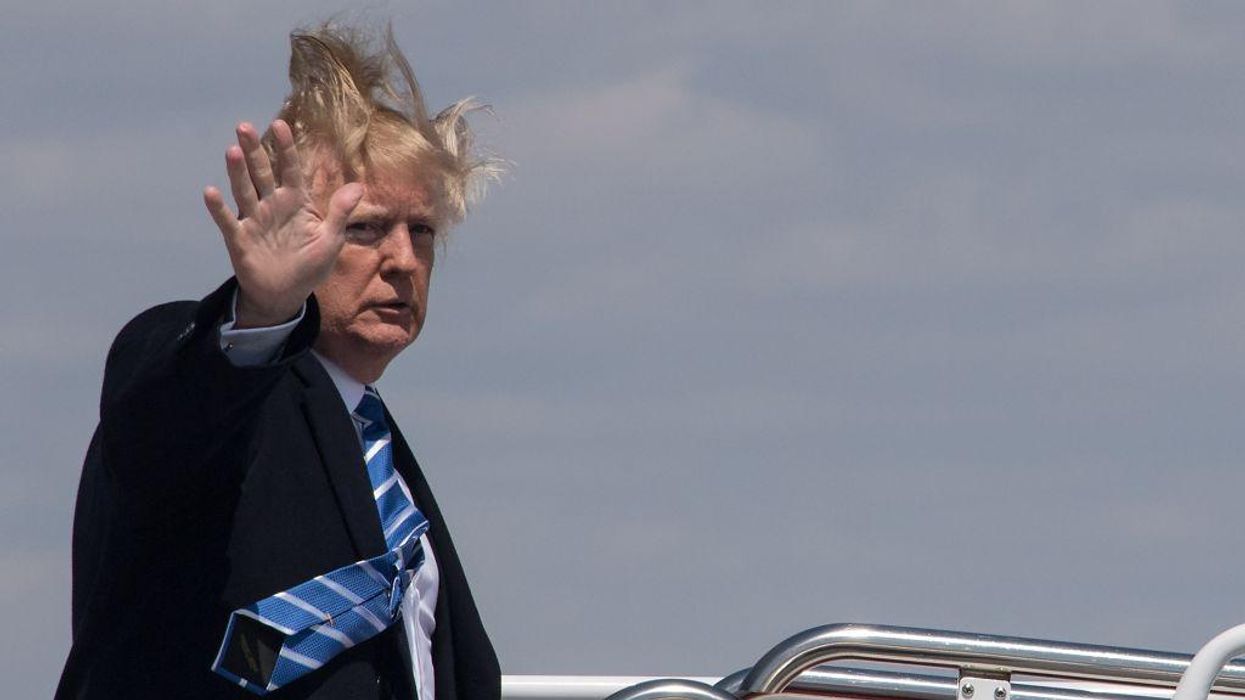 "Yes. Dr. King was right," says the U.S. Senator from Vermont. "We have socialism for the rich, rugged capitalism for the rest."
Senator Bernie Sanders is not asking anyone to be shocked that Donald J. Trump was very good at not paying taxes, but he also wants people to know that the disgraced former Republican president is far from the only rich person or powerful corporation who gets away with paying little or nothing each year federal income tax.
In a tweet on Friday evening, Sanders said: "When it comes to tax avoidance, Trump is not alone."
Sanders then listed a handful of well-known and highly-profitable companies that paid nothing in federal income tax in 2020, the most recent year detailed figures are available for many companies.
"Yes. Dr. King was right," added Sanders: "We have socialism for the rich, rugged capitalism for the rest."
\u201cWhen it comes to tax avoidance, Trump is not alone.\n\nFederal income taxes paid in 2020:\n\nNike: $0\nFedEx: $0\nHP: $0\nSalesforce: $0\nDish Network: $0\nCharter Communications: $0\nDuke Energy: $0\n\nYes. Dr. King was right. We have socialism for the rich, rugged capitalism for the rest.\u201d

— Bernie Sanders (@Bernie Sanders) 1672435263
On Friday, the House Ways and Means Committee released to the public Trump's tax returns after a yearslong legal fight to obtain them from the IRS after the former president broke with precedent by refusing to release them voluntarily.
What the returns and associated documents released by the committee show is an inside look into how very wealthy individuals diminish their tax liability or pay nothing at all year after year.

Specifically in 2020, Trump—despite his vast business holdings—paid no federal income taxes at all. Also in 2020, despite repeated promises to the public that he would donate all his presidential salary to charity, the New York Timesreported Saturday that the tax returns reveal he made no charitable gifts that year.
According to the Institute on Taxation and Economic Policy (ITEP), at least 55 major U.S. corporations—including those named by Sanders—paid $0 in federal taxes on massive profits in 2020.
ITEP's analysis shows that these 55 corporations "would have paid a collective total of $8.5 billion for the year had they paid [the staturory federal rate of 21 percent]." Instead, including by benefiting greatly from the tax law that Trump and a GOP-controlled Congress passed in 2017, those companies collectively "received $3.5 billion in tax rebates."
In all, that's $12 billion less in taxes paid by some of the most profitable and largest companies in the nation.

As numerous outlets have detailed, Bloomberg's reporting states how "massive losses and large tax deductions in Donald Trump's returns reveal how the former president was able to use the tax code to minimize his income tax payments." According to the outlet:
The records illustrate how Trump, as a business owner and a real estate developer, is eligible for a bevy of tax breaks that most taxpayers can't claim. The filings, which cover 2015 to 2020, also detail how Trump was affected by the 2017 tax-cut bill he signed into law.

The documents further show the sheer complexity of the tax code. As for many US business owners, the filings span hundreds of pages to account for domestic and foreign assets, credits, deductions, depreciation, and more.

Warren Gunnels, a top aide and advisor to Sen. Sanders, said Friday night that far-reaching tax breaks is not the only benefit that Trump received which too many regular people are still denied in the United States: free, taxpayer-funded healthcare.

Throughout his presidency, including when he was suffering from Covid-19, Trump was provided care via the Veterans Administration.
"In 2020, not only did Trump pay nothing in federal incomes taxes, not only did he get a $5.47 million tax refund, he also paid ZERO for his hospital stay at Walter Reed—a 100% government-run hospital," tweeted Gunnels.
"Yes," he added, echoing Sanders. "Trump loves socialism for himself, rugged capitalism for the rest."
News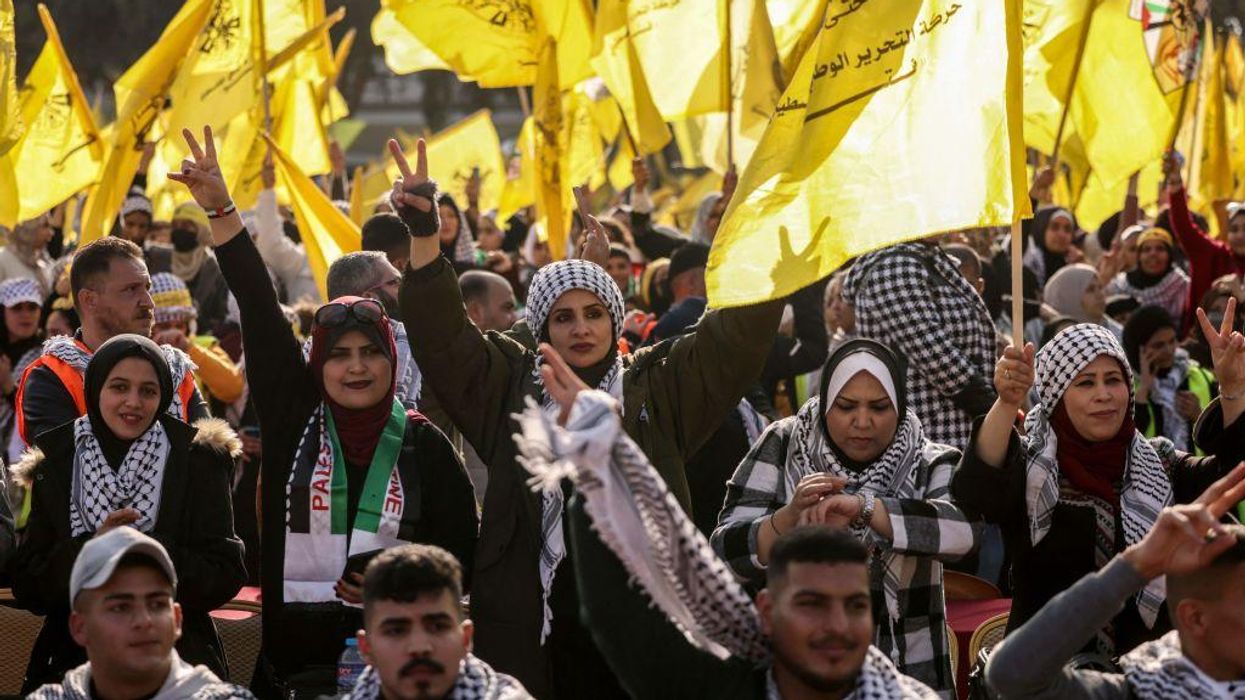 "The time has come for Israel to be a state subject to law," said a spokesperson for the Palestinian Authority, "and to be held accountable for its ongoing crimes against our people."
The General Assembly of the United Nations on Friday approved a resolution that asks the International Court of Justice to issue an opinion on the legal consequences of Israel's illegal occupation of the Palestinian territories.
The resolution passed with a final vote of 87 in favor, 26 opposed, and 53 nations abstaining. Among those opposed to the measure were the United States, Israel, the United Kingdom, and Germany.

Specifically, the resolution asks the ICJ to provide the United Nations with an advisory opinion on the legal consequences of Israel's ongoing "occupation, settlement and annexation" of the Occupied Territories, "including measures aimed at altering the demographic composition, character and status of the Holy City of Jerusalem, and from its adoption of related discriminatory legislation and measures."
The official request to the ICJ also asks the body, known broadly as the World Court, how specific Israeli policies and practices "affect the legal status of the occupation" and to characterize any legal consequences for all the United Nations and its member states that stem from this status.
\u201cA lot of embarrassing votes here from European countries which always have a lot to say about international law in Ukraine.\u201d

— Yousef Munayyer (@Yousef Munayyer) 1672497884
Nabil Abu Rudeineh, a spokesperson for Palestinian Authority President Mahmoud Abbas, said Saturday that the vote signals that "the time has come for Israel to be a state subject to law, and to be held accountable for its ongoing crimes against our people."
Ahead of the vote, Palestinian U.N. envoy Riyad Mansour said in an address to General Assembly members: "We trust that, regardless of your vote today, if you believe in international law and peace, you will uphold the opinion of the International Court of Justice when delivered and you will stand up to this Israeli government right now."
As Al-Jazeera noted, "The ICJ last weighed in on the issue of Israel's occupation in 2004, when it ruled that Israel's wall in the occupied West Bank and East Jerusalem was illegal. Israel rejected that ruling, accusing the court of being politically motivated."
The Israeli government made its displeasure with the resolution known prior to the vote, with its U.N. Ambassador Gilad Erdan saying "[a]ny decision from a judicial body which receives its mandate from the morally bankrupt and politicized U.N. is completely illegitimate."

While the ICJ's rulings have binding status, there is no legal mechanism to enforce its decisions and continued U.S. support for Israeli occupation means there is little hope for any consequences regardless of what the World Court puts forth.

Mansour noted that Friday's vote arrived just days following the swearing-in of the new far-right Israeli government, once again headed by Prime Minister Benjamin Netanyahu, but now backed by a coalition even more hostile to Palestinian rights than previous iterations.
Mansour warned that Netanyahu will now oversee an acceleration of the "colonial and racist policies" that have marked the Likud governments of the past.

News
SUPPORT OUR WORK.
We are independent, non-profit, advertising-free and 100%
reader supported.