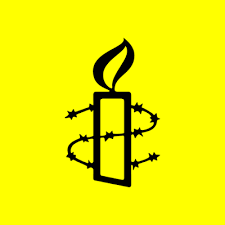 For Immediate Release
Contact:
Tel: +44 (0) 20 7413 5566,After hours: +44 7778 472 126,Email:,press@amnesty.org
Egypt: Security forces must show restraint and prevent protest bloodshed
EGYPT
The Egyptian authorities must uphold the right to peaceful assembly and protect protesters and bystanders from violence, Amnesty International said today ahead of planned nationwide demonstrations this weekend.
Opponents of President Mohamed Morsi are expected to take to the streets en masse in cities across Egypt to mark his first year in office on 30 June, with his supporters holding counter-rallies.
"Given the appalling track record in policing demonstrations, it is absolutely imperative that the Egyptian authorities issue very clear instructions to security forces to uphold protesters' right to freedom of assembly and refrain from unnecessary or excessive force," said Hassiba Hadj Sahraoui, Amnesty International's Middle East and North Africa Deputy Director.
"They should make clear that anyone responsible for arbitrary and abusive force will be brought to justice."
President Morsi in a speech to the nation on Wednesday called for the respect of non-violence during protests, while mandating his Ministry of Interior to create a special unit to combat "thuggery", a vaguely worded "offence" previously used against protesters.
Since President Morsi was elected, about 80 people have been killed during protests and other political violence, mainly as a result of the use of unnecessary and excessive force by security forces.
The authorities have vowed to protect "citizens" and "property" ahead of this weekend's expected demonstrations. Armed forces have been deployed in cities across Egypt, with the Minister of Defence saying the army would "intervene" if the situation deteriorates.
Officials at the Ministry of Interior also warned that a "shoot to kill" policy would be employed to foil attempted prison breakouts during the protests.
"Granting a licence to kill to security forces that have time and time again demonstrated their brutality and acted above the law sends out a clear and dangerous message that they can continue to use lethal force with impunity," said Hassiba Hadj Sahraoui.
Amid increasing social and political polarization in Egypt, supporters of the president have repeatedly made inflammatory remarks in the run-up to the protests including at an event attended by the president, from which he has failed to disassociate himself.
"We are concerned that the government's silence about inflammatory discourse will be interpreted by the president's supporters as a blank cheque to attack opposition protesters. This is particularly troubling given the systemic failure of the army and security forces to protect protesters," said Hassiba Hadj Sahraoui.
On 26 June, the Public Prosecutor issued a statement confirming citizens' right to apprehend individuals committing acts of violence or "thuggery" and hand them over to officials.
"Granting ordinary individuals powers to apprehend others in this highly polarized climate with tensions boiling might be a recipe for disaster" said Hassiba Hadj Sahraoui.
In December 2012, the president's supporters apprehended, beat, interrogated and detained dozens of individuals they accused of violence before handing them over the Public Prosecution.
"It is time for President Morsi to live up to his countless promises to be a 'President to all Egyptians'," added Hassiba Hadj Sahraoui. "It is the duty of the Egyptian President and government to prevent incitement to violence and to protect all protesters, regardless of their views and political affiliation."
Background:
1. Polarized society
The planned protests are taking place against a backdrop of increasing social and political polarization in Egypt.
In recent weeks, mounting tensions between supporters and opponents of the president have led to sporadic, violent clashes across Egypt, in which scores of people on both sides have been injured, and at least five supporters of the president have reportedly been killed. Their killings must be impartially and independently investigated, with a view of bringing those responsible to justice in proceedings meeting international standards of fair trial.
During the build-up to the 30 June protests, the Tamarud ("Rebellion") campaign has announced that it has collected 15 million signatures of Egyptian citizens stating they withdraw their confidence in the president and calling for early elections.
It has called for mass peaceful protests on 30 June, a call reiterated by most opposition parties and movements.
A counter-campaign Tagarud ("impartiality") has also announced the collection of millions of signatures in support of the president. The president's supporters dismissed the Tamarud campaign as undemocratic, illegitimate and seeking to achieve its aims through violent means.
Such claims have been repeated countless times by the members of the ruling party, the Freedom and Justice Party (FJP), as well as the affiliated Muslim Brotherhood (MB) movement and their supporters, despite the main opposition parties and movements explicitly calling for peaceful demonstrations.
A number of religious political forces, including the Salafi Front and the al-Gamaa al-Islamiya, have announced the formation of vigilante groups to protect property and arrest "thugs" and hand them over to the authorities.
2. History of violence
Since the start of the "25 January Revolution" Egyptian security forces, including members of the police, the Central Security Forces (Egypt's riot police) and military police, have used unnecessary and excessive force against protesters.
They have used tear gas, batons, rubber bullets and live ammunition, including shotgun pellets, to forcibly disperse protesters, and on several occasions have driven armoured vehicles into packed crowds resulting in numerous deaths and injuries.
Mass protests in November-December 2012 were beset by violence between supporters and opponents of President Morsi. They culminated in clashes around the Presidential Palace in Cairo in which the security forces' failed to stop or defuse the violence.
Security forces in Egypt have violated international human rights law and standards by repeatedly using intentional lethal force when it was not strictly necessary to protect life, leading to heavy casualties among protesters, bystanders and prisoners.
3. No accountability
Despite repeated requests by Amnesty International among others, the Egyptian authorities are yet to make public the internal rules issued to the security forces on the use of force, or details of their chain of command.
Calls to overhaul the security apparatus to remove those reasonably suspected of committing human rights violations and prevent further abuse have also gone unheeded.
Instead the Shura Council, the Upper House of Parliament, is seeking to adopt repressive legislation that would allow for the dispersal of peaceful protests with the use of water cannon, tear gas and batons.
Related links
https://www.amnesty.org/en/library/info/MDE12/004/2013/en
https://www.amnesty.org/en/library/info/MDE12/017/2012
https://www.amnesty.org/en/library/info/MDE12/029/2012
https://www.amnesty.org/en/library/info/MDE12/027/2011
Amnesty International is a worldwide movement of people who campaign for internationally recognized human rights for all. Our supporters are outraged by human rights abuses but inspired by hope for a better world - so we work to improve human rights through campaigning and international solidarity. We have more than 2.2 million members and subscribers in more than 150 countries and regions and we coordinate this support to act for justice on a wide range of issues.
LATEST NEWS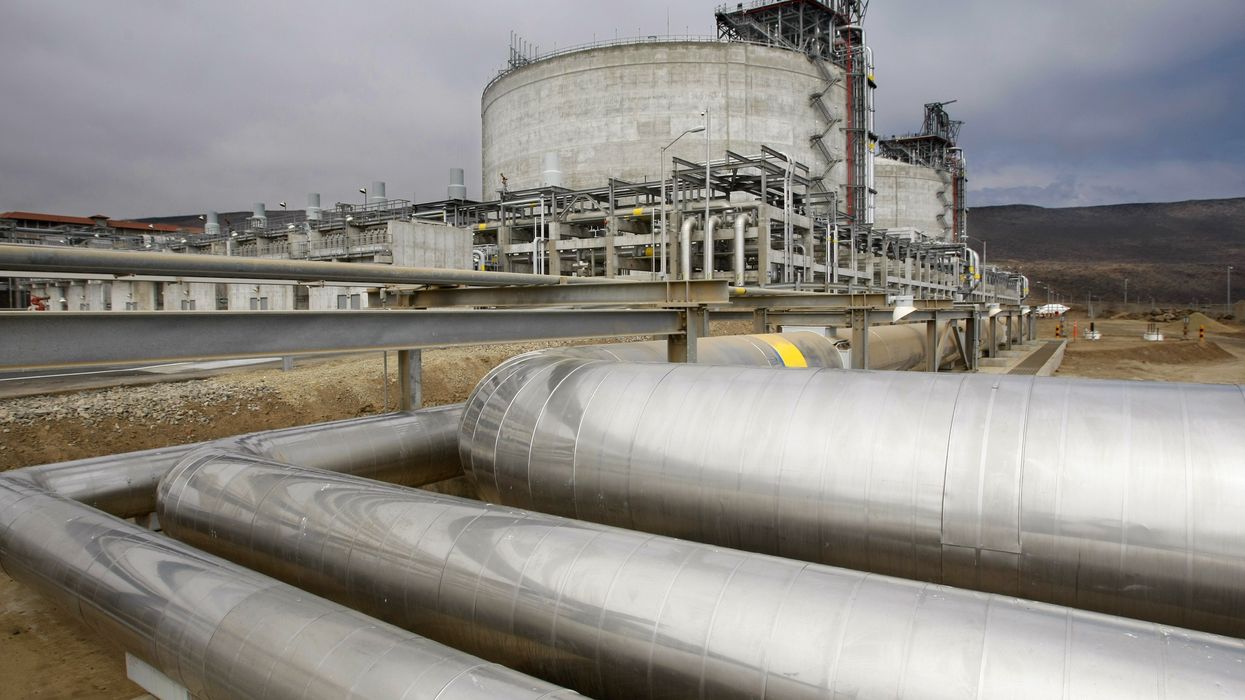 The U.S. State Department, said Public Citizen, "abdicated its authority" when it approved the Saguaro LNG pipeline without securing an emissions review.
Days after U.S. Secretary of State Antony Blinken addressed the 28th United Nations Climate Change Conference and warned that food insecurity "is made worse by our warming climate," government watchdog Public Citizen wrote to the top diplomat Wednesday, demanding to know why—if he is concerned about planetary heating—his agency recently approved the construction of a fracked gas pipeline.
The group was particularly perplexed by the fact that the State Department approved Oneok's Saguaro pipeline even though two weeks earlier, the Bureau of Energy Resources had ignored a request for a federally mandated emissions review for the project.
"Today Public Citizen requests that the U.S. Department of State explain why it abdicated its authority to grant a favorable recommendation for a natural gas export pipeline without first obtaining a lifecycle analysis of the project's impact on greenhouse gas emissions," wrote Tyson Slocum, director of Public Citizen's energy program. "We request a meeting with the appropriate representative to discuss."
Oneok wrote to the Federal Energy Regulatory Commission (FERC) in December 2022, requesting a presidential permit to build and operate the proposed 155-mile pipeline, which would connect the Permian Basin in West Texas to liquefied natural gas (LNG) export terminals in Mexico.
"Why did the government backtrack on a modest demand for a greenhouse gas emissions analysis for a pipeline and instead rubber-stamp a major fossil fuel project?"
FERC is required to obtain a "favorable recommendation" from the State Department before granting a permit for the construction of a pipeline that would cross a U.S. border.
But in an executive action announced in September, President Joe Biden directed agencies to consider the greenhouse gas impacts of new projects, "in environmental reviews conducted pursuant to the National Environmental Policy Act (NEPA)."
As such, Public Citizen noted in its letter, Hagen Maroney, deputy director of the State Department's Office of Global Change wrote to FERC on November 8 requesting "a greenhouse gas emissions analysis for the Saguaro pipeline project that covers lifecycle upstream and downstream greenhouse gas emissions."
Both FERC and Oneok refused to cooperate with the request, saying it was "beyond the scope" of the agency's analysis—but nevertheless, on November 13, the company and the commission were granted a favorable recommendation for the presidential permit.
As Reutersreported in June, U.S. companies were on track to approve three LNG export projects capable of processing 5.1 billion cubic feet per day (bcfd)—a record annual volume for LNG projects.
The U.S. became the largest producer of LNG in 2022, with exports expected to reach 12.1 bcfd this year and 12.7 bcfd in 2024.

"The Biden administration must explain why it is allowing a major fossil fuel export pipeline to be built, at the very moment it is traveling to global climate talks to call for ambitious climate action," said Slocum. "Why did the government backtrack on a modest demand for a greenhouse gas emissions analysis for a pipeline and instead rubber-stamp a major fossil fuel project?"
"The green light for the Saguaro pipeline project," he added, "shows yet again that the Biden administration's support for unfettered fossil fuel exports compromises its position to address the climate crisis."

News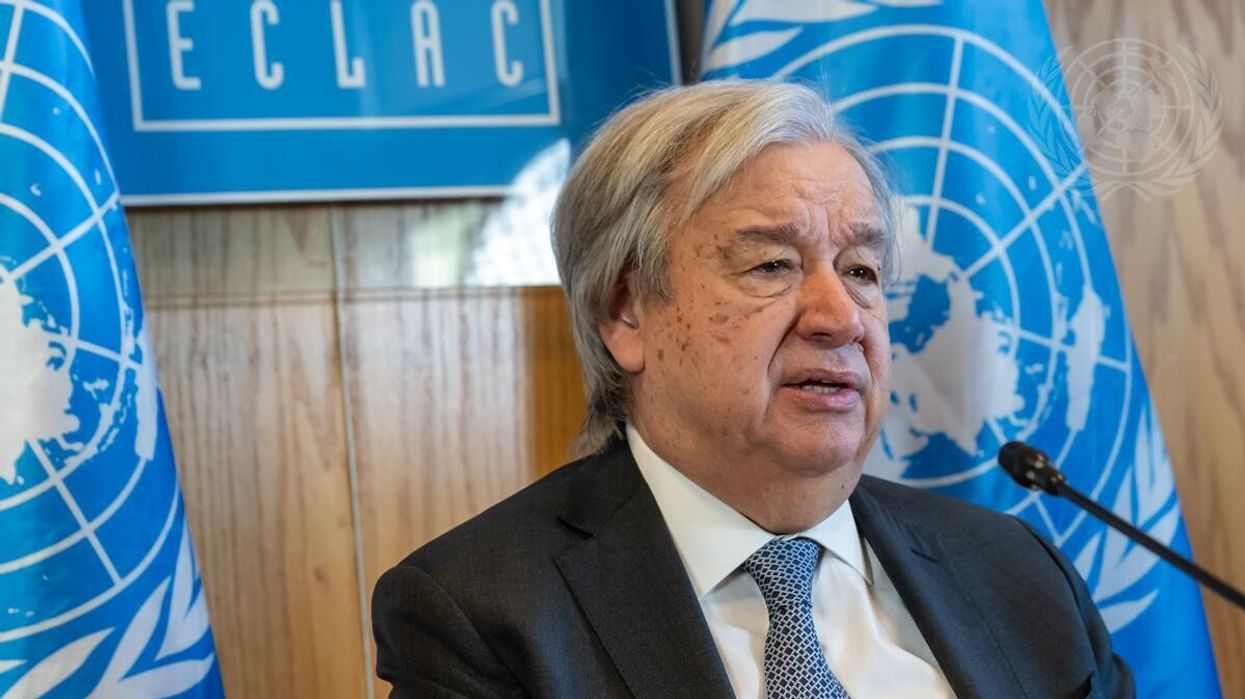 "Facing a severe risk of collapse of the humanitarian system in Gaza, I urge the council to help avert a humanitarian catastrophe and appeal for a humanitarian cease-fire to be declared."
With over 16,000 Palestinians dead just two months into Israel's war on the Gaza Strip, United Nations Secretary-General António Guterres on Wednesday demanded immediate action by the U.N. Security Council.
For the first time since becoming secretary-general nearly seven years ago, Guterres invoked Article 99, a rarely used section of the U.N. Charter empowering him to bring to the attention of the council "any matter which in his opinion may threaten the maintenance of international peace and security."
U.N. spokesperson Stéphane Dujarric said that Guterres was invoking Article 99 "given the scale of the loss of human life in Gaza and Israel, in such a short amount of time."
"I think it's arguably the most important invocation," Dujarric told reporters at U.N. headquarters, "in my opinion, the most powerful tool that he has."
"The international community has a responsibility to use all its influence to prevent further escalation and end this crisis."
Guterres wrote to José Javier De la Gasca Lopez Domínguez, the Ecuadorian president of the Security Council, that "more than eight weeks of hostilities in Gaza and Israel have created appalling human suffering, physical destruction and collective trauma across Israel and the occupied Palestinian territory."
The U.N. chief reaffirmed his condemnation of the October 7 Hamas-led attack on Israel—in which around 1,200 people were killed and over 200 others were captured—that led to the war. He called accounts of sexual violence "appalling" and stressed that the remaining hostages "must be immediately and unconditionally released."
He also emphasized that "civilians throughout Gaza face grave danger," with the Israeli airstrikes and raids damaging more than half of all homes and displacing about 80% of the 2.3 million residents. Over a million of them have sought shelter at U.N. facilities, "creating overcrowded, undignified, and unhygienic conditions," while others "find themselves on the street."
"The healthcare system in Gaza is collapsing," he noted, pointing out that only 14 of 36 hospitals are operating at all. "I expect public order to completely break down soon due to the desperate conditions, rendering even limited humanitarian assistance impossible. An even worse situation could unfold, including epidemic diseases and increased pressure for mass displacement into neighboring countries."
Already, conditions in Gaza are making "it impossible for meaningful humanitarian operations to be conducted," Guterres added. "The capacity of the United Nations and its humanitarian partners has been decimated by supply shortages, lack of fuel, interrupted communications, and growing insecurity."
"The situation is fast deteriorating into a catastrophe with potentially irreversible implications for Palestinians as a whole and for peace and security in the region. Such an outcome must be avoided at all cost," the U.N. leader warned. "The international community has a responsibility to use all its influence to prevent further escalation and end this crisis."
"I urge the members of the Security Council to press to avert a humanitarian catastrophe," he wrote. "I reiterate my appeal for a humanitarian cease-fire to be declared. This is urgent. The civilian population must be spared from greater harm."
The United States—a supporter of Israel's war and one of the U.N. Security Council's five permanent members—vetoed a mid-October resolution condemning violence against civilians in Israel and Gaza and urging "humanitarian pauses" for aid delivery.
Roughly a month later, the Security Council approved a Gaza resolution that calls on all parties to abide by their obligations under international law and advocates for "urgent and extended humanitarian pauses and corridors."
Dr. Christos Christou, international president of Médecins Sans Frontières, or Doctors Without Borders, said at the time that "the unacceptably jumbled and sluggish process finally led to the adoption of a text that does not come close to reflecting the severity of the humanitarian catastrophe in Gaza."
News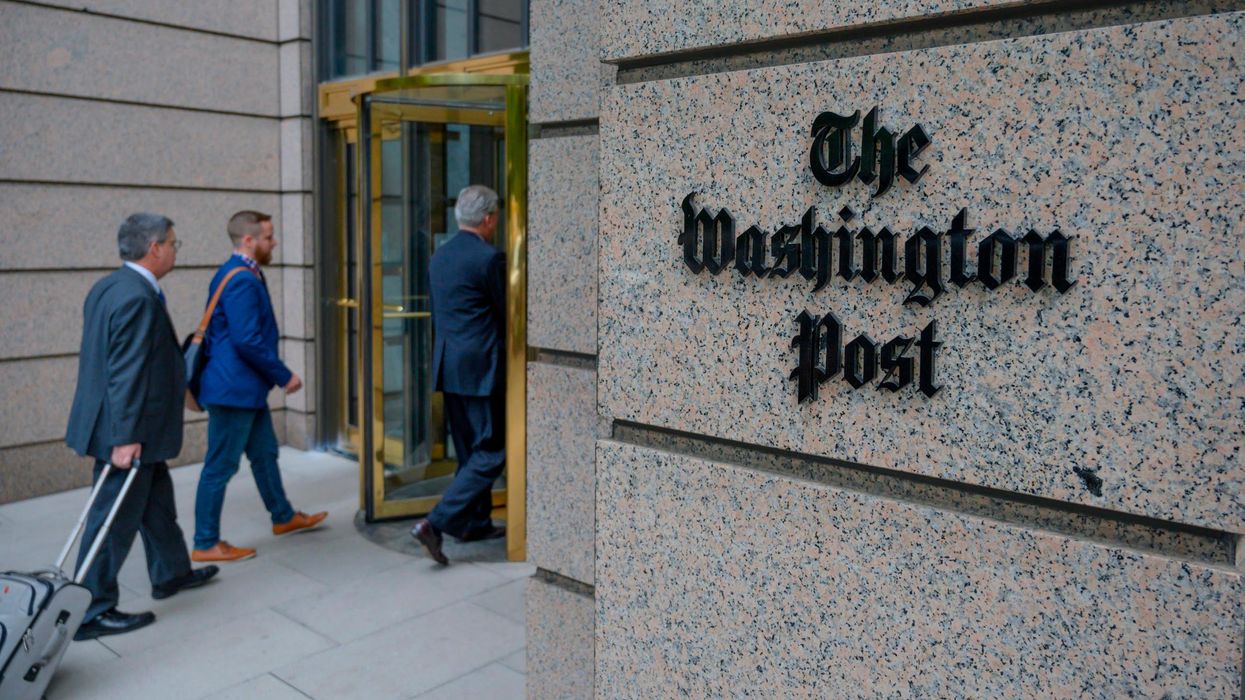 "We're worth more than what they're offering," said the Washington Post News Guild.
More than 700 unionized staffers of The Washington Post made a request of readers on Wednesday: For 24 hours starting on Thursday, December 7, they said, "please do not engage with any Washington Post content"—including reading the venerated newspaper's print and online editions, listening to podcasts, watching videos, or filling out the crossword puzzle.
The journalists and staff members are staging a one-day work stoppage to protest extensive staffing cuts in the newsroom over the past year and management's refusal to "bargain in good faith" and offer a fair contract to members of the Washington Post News Guild.
"For 18 months, members of our union, the Post Guild, have sought to negotiate a fairer contract for us all," wrote the union to readers. "But management has refused to bargain in good faith and repeatedly—and illegally—shut down negotiations over key issues, such as pay equity, raises that keep pace with inflation and our competitors, remote work policies, mental health supports, and a buyout package that seeks to reduce our workforce by 10%."
"That's why, on December 7, Washington Post workers are going on strike for 24 hours," the workers said.
On social media, the union detailed its demands and contrasted them with management's offers in the most recent negotiations.
The Post Guild asked for raises of 4% annually for three years to help staffers support themselves and their families amid inflation and the rising cost of living; management offered just 2.25% in the first year and 2% in the second and third year of the contract.
The newspaper—owned by Amazon founder Jeff Bezos, currently the third-richest person in the world with a net worth of $167.8 billion—also said it would provide "no mental health[care] guarantees" and that it has "absolute power to demand full-time return to the office at any time." The union had called for a continuation of the current hybrid working arrangement with staffers permitted to work from anywhere for four weeks out of the year.
"We're worth more than what they're offering," said the Post Guild.
The union has also voiced objections to repeated staffing cuts at the Post this year. The company has laid off nearly 40 people in 2023, said the Post Guild, as well as offering "voluntary" buyouts to 240 employees.

"Nowthe Post has threatened that if they don't get enough people to leave, more layoffs will be next," said the union in another message to readers in which members asked the public to write to the newspaper management and tell executives they support "its workers in our fight to keep our jobs and earn a living wage."
The Post currently aims to shrink its workforce by about 10%, with about 940 journalists in the newsroom.

"That means fewer Post employees making the critical journalism that keeps our communities informed and holds our public officials accountable. Democracy Dies in Darkness, right?" said the unionized workers, quoting the company's slogan that was adopted in 2017.
In a video posted on social media, some of the Guild's 700 dues-paying members—who work in editorial, advertising, and non-newsroom departments—shared how they are continuously covering a tumultuous time in U.S. history, from the January 6 insurrection, to the Covid-19 pandemic, to the climate crisis.
"I'm worth a fair and transparent pay process," said publicist Kathleen Floyd.
"I'm worth job protections that value my years of service," added health and medicine reporter Lenny Bernstein.
Nearly 750 Post workers are expected to join the walkout on Thursday, Reutersreported.
"Taking this historic action is not a decision we came to lightly. We take seriously the impact it will have on the people, issues and communities we cover," said the Guild in its letter to readers. "ThePost cannot stay competitive, retain the best talent, or produce the kind of elite journalism you rely on without giving its staff a fair deal."

News