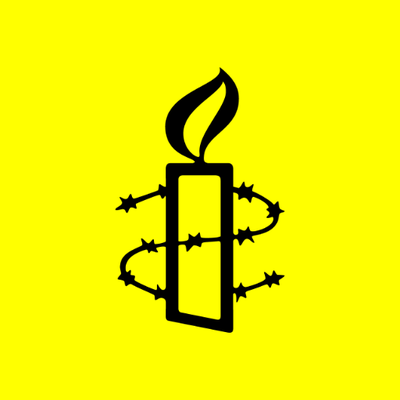 For Immediate Release
Contact:
AIUSA media relations, 202-509-8194
Amnesty International Urges Russia to Investigate Estemirova's Murder
Little Progress on Second Anniversary of Prominent Chechen Activist's Killing
WASHINGTON
The Russian authorities have made little attempt to effectively investigate possible involvement by local officials in the July 2009 murder of the prominent human rights advocate Natalia Estemirova, Human Rights Watch, Civil Rights Defenders, Front Line Defenders, Amnesty International, and the Norwegian Helsinki Committee said today, on the second anniversary of her death.
The organizations, citing a new independent report detailing severe problems with the government's inquiry, reiterated their call for a thorough, impartial, and transparent investigation and the prosecution of those responsible.
"Two years after Estemirova's murder, there are more questions than answers about the circumstances surrounding her killing," said Hugh Williamson, Europe and Central Asia director at Human Rights Watch. "The Russian authorities need to deliver justice in Estemirova's case to demonstrate their sincerity about protecting human rights in Chechnya and throughout the North Caucasus."
Estemirova, a researcher for Memorial, a Russian human rights group on abuses in Chechnya, was abducted outside her home in Grozny on the morning of July 15, 2009. Her body was found in the neighboring republic of Ingushetia later that day. She had been shot.
Chechen authorities, including President Ramzan Kadyrov, had publicly criticized her relentless reporting of rampant human rights abuses, including extrajudicial killings, torture, and enforced disappearances by the Chechen government. The circumstances of Estemirova's death and the threats against her and others point to possible official involvement in or acquiescence to her murder.
Despite repeated reassurances by the Russian authorities that Estemirova's case was practically solved, the investigation appears mired in official findings that she was killed by Chechen insurgents in retaliation for having exposed some of their crimes. On July 14, the Memorial Human Rights Center, the International Federation of Human Rights (FIDH) and Novaya Gazeta published a report on shortcomings in the government's investigation.
They found, for example, discrepancies in the evidence taken from the car purportedly used in the killing, a failure to collect DNA samples from a broader range of suspects in Chechnya, and an unwillingness to look into a possible role by the Kurchaloi district police. The Kurchaloi district police had been implicated in an extrajudicial execution Estemirova had exposed in the weeks before her murder.
Threats and harassment against human rights defenders in Chechnya have increased since Estemirova's murder and the working environment remains very hostile. Three weeks after she was killed, Zarema Sadulaeva and Alik Djabrailov, activists with Save the Generation, a local nongovernmental organization, were also abducted in Grozny and murdered. The investigation into their killing has not yielded tangible results.
Staff members of the Joint Mobile Group of the Russian Human Rights Organizations in Chechnya (Mobile Group), established in November 2009 with lawyers and others from throughout Russia to work in Chechnya on a rotating basis, have been threatened on numerous occasions. Earlier in July, police in Grozny warned two local activists working closely with the group to discontinue their work. In February 2010, three of the group's staff were arbitrarily detained by police authorities in the Shali district of Chechnya. They were unlawfully kept in custody overnight, and some of their equipment was confiscated or damaged. The responsible officials have not been held to account.
The Mobile Group is the recipient of the 2011 Front Line Award for Human Rights Defenders at Risk and the 2011 Human Rights Prize of the Parliamentary Assembly of the Council of Europe.
"The Mobile Group essentially picked up the mantle of Natalia Estemirova as it is now handling the most sensitive human rights cases in Chechnya," said Mary Lawlor, Front Line Defenders director. "We are immensely concerned about security for its staff on the ground."
"The situation for human rights defenders in Chechnya is no better today than it was two years ago," said Nicola Duckworth, Europe and Central Asia director at Amnesty International. "The authorities must demonstrate a sincere commitment to the defense of human rights defenders; this cannot be done without effective investigations into past killings."
The Russian government has obligations under both domestic and international law to investigate Estemirova's case effectively and prosecute all those responsible, regardless of rank or position, the five organizations said. The standards for such investigations have been elaborated by the United Nations through the U.N. Principles on the Effective Prevention and Investigation of Extra-Legal, Arbitrary and Summary Executions, the work of the U.N. Special Rapporteur on extrajudicial, summary, or arbitrary executions, and other expert manuals and writings.
The investigation should thoroughly examine possible official involvement in Estemirova's murder, at all levels of government, the group said. It should not exclude the possibility of involvement of the republic's leadership, which has been implicated in other cases of retaliation against those who expose abuses in Chechnya, made threatening statements to Estemirova and other Memorial staff, and fostered an atmosphere of impunity for law enforcement and security forces.
"Estemirova exposed horrific abuses by military and law enforcement personnel at great personal risk," said Marie Manson, program director for Civil Rights Defenders. "The Russian authorities need to fully investigate possible involvement of Chechen officials who may have seen her work as a threat, and may have been involved in her disappearance and murder."
Amnesty International is a global movement of millions of people demanding human rights for all people - no matter who they are or where they are. We are the world's largest grassroots human rights organization.
(212) 807-8400
LATEST NEWS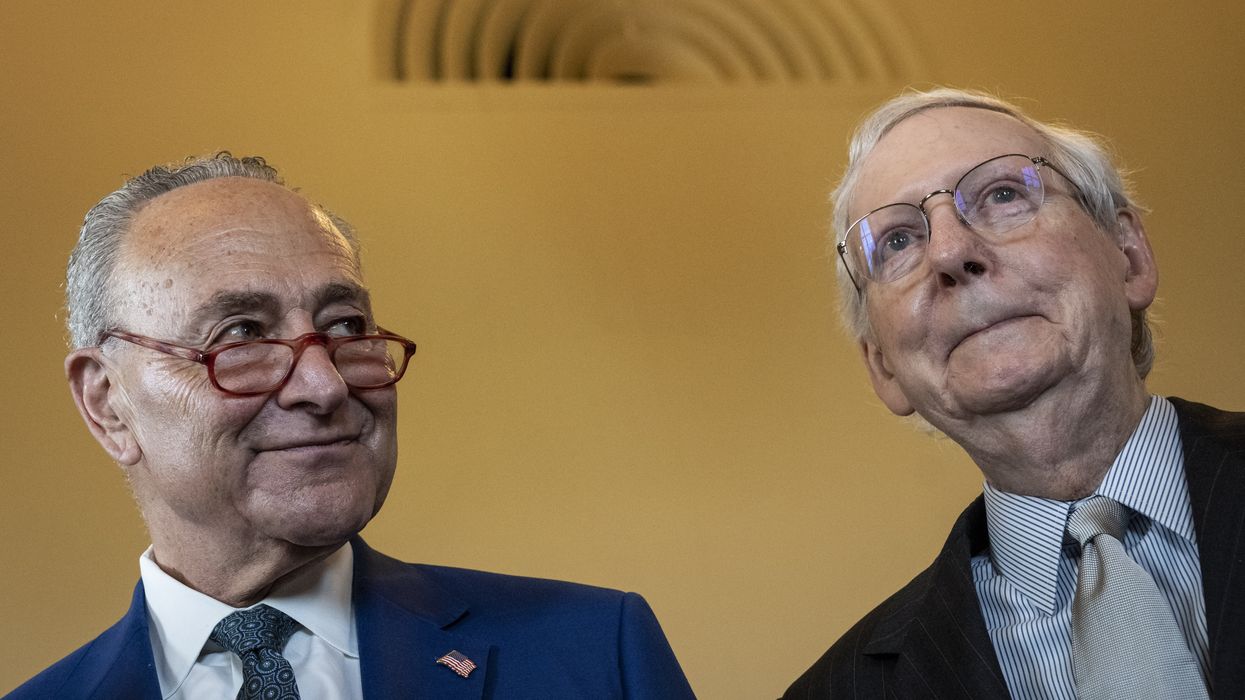 "Once passed, the House must swiftly take up the bill and send it to the president's desk to avoid a shutdown—giving Americans the help and resources they deserve," said Senate Majority Leader Chuck Schumer.
Faced with a fractured and chaos-causing Republican majority in the U.S. House of Representatives, the Senate took action on Tuesday to avert the looming government shutdown, voting 77-19 to advance a bipartisan short-term funding bill.
The procedural vote sets up the Senate to approve a continuing resolution (CR) that would fund the government through mid-November later this week. Both chambers must pass some type of funding measure to prevent a shutdown on October 1.
Senate Majority Leader Chuck Schumer (D-N.Y.) took to the chamber floor on Tuesday to discuss the effort and call out embattled House Speaker Kevin McCarthy (R-Calif.).
"We are now right at the precipice," Schumer said. "Yet all last week, Speaker McCarthy, instead of focusing on bipartisanship, catered to the hard right, and has nothing, to show for it. And now, the speaker will put on the floor hard-right appropriations bills that have nothing to do with avoiding a shutdown. So this week, the Senate will move forward first."
After the text of the CR was released, Schumer thanked Senate Minority Leader Mitch McConnell (R-Ky.) and noted that "all through the weekend—night and day—Senate Democrats and Republicans worked in good faith to reach an agreement on a continuing resolution that will keep the government funded and avert a shutdown."
"This bipartisan CR is a temporary solution, a bridge that will spare families the pain of a shutdown while allowing Congress to keep working to fully fund the federal government," he stressed. "Once passed, the House must swiftly take up the bill and send it to the president's desk to avoid a shutdown—giving Americans the help and resources they deserve."
According to the office of Senate Appropriations Committee Chair Patty Murray (D-Wash.), the resolution:
Extends government funding through November 17;
Extends funding to help communities struck by disaster and continues support for Ukraine at a pivotal moment;
Prevents critical health statutes from lapsing to ensure funding for community health centers and teaching health centers does not expire;
Extends the Federal Aviation Administration's (FAA) authorities through the end of the calendar year;
Ensures federal wildland firefighters will not see a pay cut; and
Ensures the Special Supplemental Nutrition Program for Women, Infants, and Children (WIC) will continue to be able to serve the nearly 7 million women and children who rely on it.
"A shutdown would be nothing short of a catastrophe for American families, our national security, and our economy. It is critical that we avoid one, and that's exactly what this bipartisan legislation will do," said Murray, noting that senators continue to work on annual appropriations bills for fiscal year 2024. "We have much more to do, but we should pass this legislation immediately—there is no time to waste."
House Appropriations Committee Ranking Member Rosa DeLauro (D-Conn.) agreed that "the bipartisan continuing resolution introduced by the Senate is a reasonable approach to keeping the government open while we finish our work on final 2024 funding bills."
"It is not perfect, but it prevents a catastrophic and avoidable shutdown, includes critical funding to help communities recover from natural disasters, and protects national security with continued support for Ukraine in the face of Russia's continued attacks," she said. "If House Republicans are serious about finishing final full-year bills, they need to vote for this bipartisan continuing resolution so we can get to work right away."
Meanwhile, The Hillreported that McCarthy on Tuesday "floated the possibility of meeting" with President Joe Biden to work out a compromise, telling journalists that "the president could keep government open by doing something on the border."
The now-dead CR that House Republicans unveiled last week even though they knew it was "doomed to fail" notably included border polices widely opposed by Democratic lawmakers and funding cuts that betrayed McCarthy and Biden's debt limit deal.
Some Republicans suggested the Senate CR "ain't gonna pass the House," as Rep. Mike Simpson (R-Idaho) put it. According toPolitico, Rep. Greg Murphy (R-N.C.) concurred, pointing to Ukraine aid and saying: "It's not gonna happen over here. It's not gonna happen on the Republican side."

House Republicans on Tuesday night advanced four full-year spending bills, though that won't prevent a shutdown.
This post has been updated with House Republicans' comments and Tuesday night vote.

News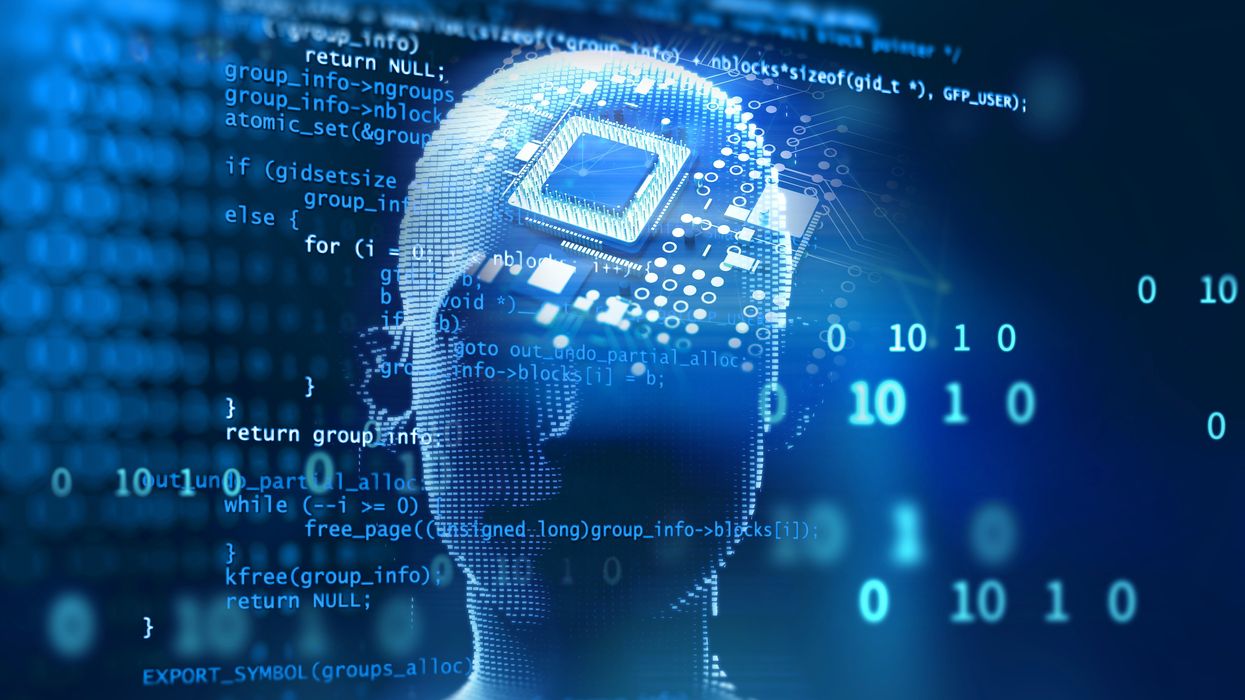 "Lawmakers and regulators must step up and confront this threat before it's too late," the report's author warns.
Tech companies are creating and deploying artificial intelligence systems "that deceptively mimic human behavior to aggressively sell their products and services, dispense dubious medical and mental health advice, and trap people in psychologically dependent, potentially toxic relationships with machines," according to a report published Tuesday by Public Citizen.
The report—entitled Chatbots Are Not People: Designed-In Dangers of Human-Like AI Systems—asserts that "conversational artificial intelligence (AI) is among the most striking technologies to emerge from the generative AI boom kicked off by the release of OpenAI's ChatGPT. It also has the potential to be among the most dangerous."
"The subtle and not-so-subtle design choices made by the businesses behind these technologies have produced chatbots that engage well enough in fluid, spontaneous back-and-forth conversations to pose as people and to deceptively present themselves as possessing uniquely human qualities they in fact lack," the publication warns.
The report continues:
Deceptive anthropomorphic design elements... are fooling people into falsely believing AI systems possess consciousness, understanding, and sentience. These features range from AI using first-person pronouns, such as "I" and "me," to expressions of emotion and opinion, to human-like avatars with faces, limbs, and bodies. Even worse, AI can be combined with emerging and frequently undisclosed technologies—such as facial and emotional recognition software—to hypercharge its manipulative and commercial capabilities.
This, the publication says, is happening "with little or no testing, oversight, and accountability—including in places no one expects them, like the drive-thru at fast food restaurants, sometimes without any disclosure to customers."
The report contains a series of policy recommendations including:
Banning counterfeit humans in commercial transactions, both online and offline;
Restricting and regulating deceptive anthropomorphizing techniques;
Banning anthropomorphic AI from marketing to, targeting, or collecting data on kids;
Banning AI from exploiting psychological vulnerabilities and data on users;
Special scrutiny and testing for all health-related AI systems—especially those intended for use by vulnerable people; and
Severe penalties for lawbreakers, including banning them from developing and deploying AI systems.
"The tech sector is recklessly rolling out AI systems masquerading as people that can hijack our attention, exploit our trust, and manipulate our emotions," Public Citizen researcher and report author Rick Claypool said in a statement. "Already Big Businesses and bad actors can't resist using these fake humans to manipulate consumers."
"Lawmakers and regulators must step up and confront this threat before it's too late," he added.
In July, the Biden administration secured voluntary risk management commitments from seven leading AI companies, a move that was welcomed by experts—who also urged lawmakers and regulators to take further action.

A report on the dangers of AI published earlier this year by Claypool and tech accountability advocate Cheyenne Hunt urged a pause in the development of generative artificial intelligence systems "until meaningful government safeguards are in place to protect the public."
News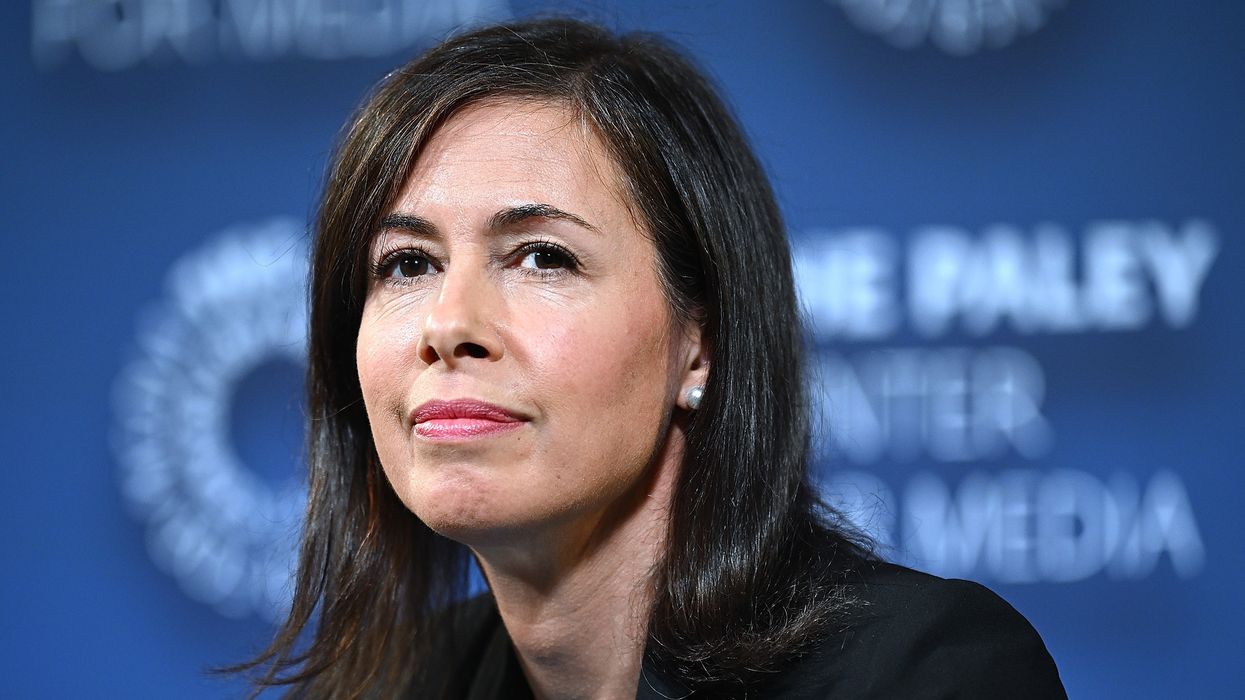 "To allow a handful of monopoly-aspiring gatekeepers to control access to the internet is a direct threat to our democracy," said Michael Copps, a Common Cause special adviser and former FCC commissioner.
Open internet advocates across the United States celebrated on Tuesday as Federal Communications Commission Chair Jessica Rosenworcel announced her highly anticipated proposal to reestablish FCC oversight of broadband and restore net neutrality rules.
"We thank the FCC for moving swiftly to begin the process of reinstating net neutrality regulations," said ACLU senior policy counsel Jenna Leventoff. "The internet is our nation's primary marketplace of ideas—and it's critical that access to that marketplace is not controlled by the profit-seeking whims of powerful telecommunications giants."
Rosenworcel—appointed to lead the commission by President Joe Biden—discussed the history of net neutrality and her new plan to treat broadband as a public utility in a speech at the National Press Club in Washington, D.C., which came on the heels of the U.S. Senate's recent confirmation of Anna Gomez to a long-vacant FCC seat.
Back in 2005, "the agency made clear that when it came to net neutrality, consumers should expect that their broadband providers would not block, throttle, or engage in paid prioritization of lawful internet traffic," she recalled. "In other words, your broadband provider had no business cutting off access to websites, slowing down internet services, and censoring online speech."
"Giant corporations and their lobbyists... will try every trick to block or delay the agency from restoring net neutrality."
After a decade of policymaking and litigation, net neutrality rules were finalized in 2015. However, a few years later—under former FCC Chair Ajit Pai, an appointee of ex-President Donald Trump—the commission caved to industry pressure and repealed them.
"The public backlash was overwhelming. People lit up our phone lines, clogged our email inboxes, and jammed our online comment system to express their disapproval," noted Rosenworcel, who was a commissioner at the time and opposed the repeal. "So today we begin a process to make this right."
The chair is proposing to reclassify broadband under Title II of the Communications Act, which "is the part of the law that gives the FCC clear authority to serve as a watchdog over the communications marketplace and look out for the public interest," she explained. "Title II took on special importance in the net neutrality debate because the courts have ruled that the FCC has clear authority to enforce open internet policies if broadband internet is classified as a Title II service."
"On issue after issue, reclassifying broadband as a Title II service would help the FCC serve the public interest more efficiently and effectively," she pointed out, detailing how it relates to public safety, national security, cybersecurity, network resilience and reliability, privacy, broadband deployment, and robotexts.
Rosenworcel intends to release the full text of the proposal on Thursday and hold a vote regarding whether to kick off rulemaking on October 19. While Brendan Carr, one of the two Republican commissioners,
signaled
his opposition to the Title II approach on Tuesday, Gomez's confirmation earlier this month gives Democrats a 3-2 majority at the FCC.
"Giant corporations and their lobbyists blocked President Biden from filling the final FCC seat for more than two years, and they will try every trick to block or delay the agency from restoring net neutrality now," Demand Progress communications director Maria Langholz warned Tuesday. "The commission must remain resolute and fully restore free and open internet protections to ensure broadband service providers like Comcast and Verizon treat all content equally."
"Americans' internet experience should not be at the whims of corporate executives whose primary concerns are the pockets of their stakeholders and the corporations' bottom line," she added, also applauding the chair.
Free Press co-CEO Jessica J. González similarly praised Rosenworcel and stressed that "without Title II, broadband users are left vulnerable to discrimination, content throttling, dwindling competition, extortionate and monopolistic prices, billing fraud, and other shady behavior."
"As this proceeding gets under way, we will hear all manner of lies from the lobbyists and lawyers representing big phone and cable companies," she predicted. "They'll say anything and everything to avoid being held accountable. But broadband providers and their spin doctors are deeply out of touch with people across the political spectrum, who are fed up with high prices and unreliable services. These people demand a referee on the field to call fouls and issue penalties when broadband companies are being unfair."
Like Rosenworcel, in her Tuesday speech, González also highlighted that "one thing we learned from the Covid-19 pandemic is that broadband is essential infrastructure—it enables us to access education, employment, healthcare, and more."
That "more" includes civic engagement, as leaders at Common Cause noted Tuesday. Ishan Mehta, who directs the group's Media and Democracy Program, said that "the internet has fundamentally changed how people are civically engaged and is critical to participating in society today. It is the primary communications platform, a virtual public square, and has been a powerful organizing tool, allowing social justice movements to gain momentum and widespread support."
After the Trump-era repeal, Mehta explained, "we saw broadband providers throttle popular video streaming services, degrade video quality, forcing customers to pay higher prices for improved quality, offer service plans that favor their own services over competitors, and make hollow, voluntary, and unenforceable promises not to disconnect their customers during the pandemic."
Given how broadband providers have behaved, Michael Copps, a Common Cause special adviser and former FCC commissioner, said that "to allow a handful of monopoly-aspiring gatekeepers to control access to the internet is a direct threat to our democracy."
Rosenworcel's speech came a day after U.S. Sens. Ed Markey (D-Mass.) and Ron Wyden (D-Ore.) led over two dozen of their colleagues in sending a letter calling for the restoration of net neutrality protections. The pair said in a statement Tuesday that "broadband is not a luxury. It is an essential utility and it is imperative that the FCC's authority reflects the necessary nature of the internet in Americans' lives today."
"We need net neutrality so that small businesses are not shoved into online slow lanes, so that powerful social media companies cannot stifle competition, and so that users can always freely speak their minds on social media and advocate for the issues that are most important to them," they said. "We applaud Chairwoman Rosenworcel for her leadership and look forward to working with the FCC to ensure a just broadband future for everyone."
News
Independent, nonprofit journalism needs your help.
Please Pitch In
Today!