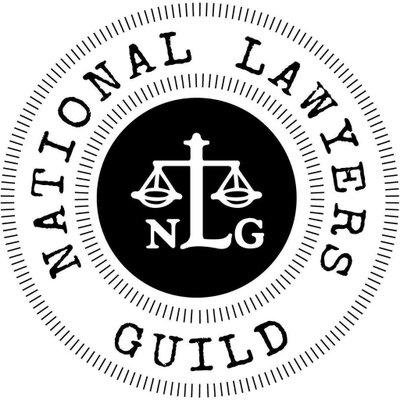 National Lawyers Guild Urges Washington to Halt Blockade Against Cuba and Provide Humanitarian Aid in Time of Crisis
NEW YORK
The National Lawyers Guild urges President Bush and Congress to halt the U.S. blockade against Cuba in order to provide immediate aid to families in dire need of assistance.
The Cuban people are facing total devastation in the wake of Hurricanes Fay, Gustav, Hanna and Ike. Wind gusts of over 200 miles per hour destroyed or damaged 440,000 homes as well as schools and hospitals throughout the island. At least 200,000 people have been left homeless.
It will be impossible for the Cuban people to recover from this disaster if the United States does not end its trade and travel restrictions. These restrictions have now become dangerous, preventing qualified medical help from reaching the people who need it, and also preventing the purchase of much-needed construction and electrical materials for those who are left without homes.
Although the Bush administration gave Haiti $19 million in aid for hurricane damage, it has offered just $1.5 million to Cuba, with an additional $3.5 million only if a U.S. "assessment team" is permitted to enter the country. Secretary of State Condoleezza Rice has said now is "not the time" to lift the blockade.
Forty-eight years ago, the United States imposed an "all-out 'quarantine' - economically, politically and diplomatically - of the Castro regime," in the words of Vice President Richard Nixon. Its aim was to starve the people so they would overthrow Fidel Castro's communist government, yet that did not happen. The Cold War has ended and the U.S. has normal relations with China and Vietnam. Nonetheless, we maintain a blockade against Cuba tighter than any other in the world. "Its restriction on the sale of medicine and food is unprecedented," said Marjorie Cohn, President of the National Lawyers Guild.
After New Orleans was decimated by Hurricane Katrina, the Cuban government immediately offered to send doctors and emergency supplies to us despite our political differences. As Cuba is faced with a humanitarian crisis, the National Lawyers Guild believes that politics should be set aside and the United States should lift its blockade of Cuba.
The National Lawyers Guild (NLG) works to promote human rights and the rights of ecosystems over property interests. It was founded in 1937 as the first national, racially-integrated bar association in the U.S.
(212) 679-5100
LATEST NEWS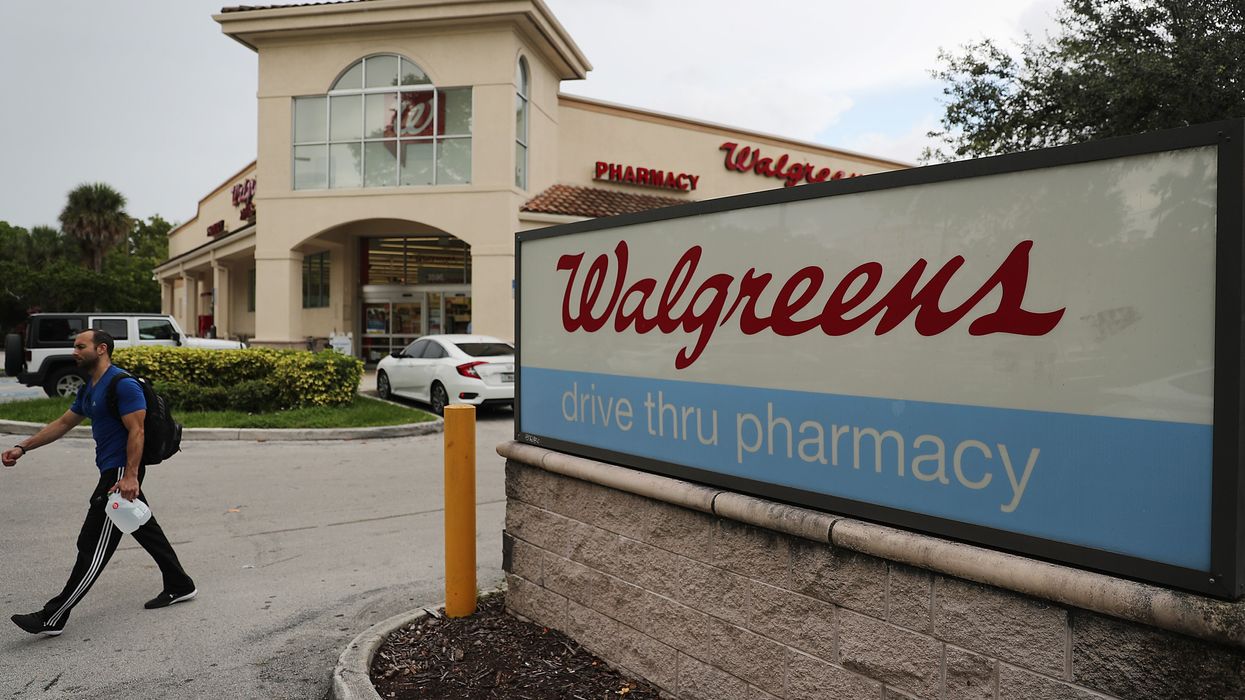 "This willful corporate choice will prevent so many women from choosing the healthcare they need and have a legal right to," said Sen. Tammy Duckworth.
Calls to "boycott Walgreens" grew on social media after the United States' second-largest pharmacy chain confirmed Thursday that it will not sell abortion pills in nearly two dozen GOP-controlled states, including several where such medication remains legal.
Walgreens' decision came after 20 Republican state attorneys generals in February threatened the company with legal action if it began distributing mifepristone by mail.
The AGs wrote that federal law and many state laws prohibit "using the mail to send or receive any drug that will 'be used or applied for producing abortion,'" adding that "the text, not the Biden administration's view, is what governs."
After a yearslong study by the U.S. Food and Drug Administration (FDA) found that mifepristone is safe and effective to use without a doctor's visit, the agency in January updated a rule allowing retail pharmacies to sell the drug—part of the Biden administration's attempt to protect abortion access in the wake of the U.S. Supreme Court's June 2022 decision overturning Roe v. Wade, which unleashed a right-wing assault on reproductive freedom that experts say violates international human rights law.
As Politico first reported Thursday, Walgreens recently informed the AGs that it will not dispense mifepristone either by mail or at its physical stores in the 20 states where those officials are the top law enforcement officers.
Abortion in general, and medication abortion in particular, are still legal in some of the affected states, including Alaska, Iowa, and Montana.
Ashley Fairbanks wrote that "the only way to end corporate compliance with fascism is to impact their profits."
"Looks like it's time to boycott Walgreens," tweeted Corinne Blalock of Yale Law School. "I really can't get over how disgusted I am by... private corporations unilaterally denying millions of women's access to reproductive healthcare."
Calling Walgreens' move "absolutely awful," Sen. Tammy Duckworth (D-Ill.) warned that "this willful corporate choice will prevent so many women from choosing the healthcare they need and have a legal right to," and implored the company to "reverse course—immediately."
The FDA approved the use of mifepristone, taken in conjunction with misoprostol, for abortion within the first 10 weeks of pregnancy in 2000. Medication abortion became the most common method in the U.S. for terminating a pregnancy in 2020.
Walgreens' decision, meanwhile, underscores the extent to which abortion access varies in the post-Roe U.S., including in states where the GOP has not outlawed the healthcare procedure.
According toThe Associated Press:
Nineteen U.S. states have imposed restrictions on abortion pills, but there's a court battle over whether they have the power to do so in defiance of U.S. Food and Drug Administration policy. A physician and a company that makes the pill mifepristone filed separate lawsuits earlier this year seeking to strike down bans in North Carolina and West Virginia.

The FDA for more than 20 years limited dispensing of the drug to a subset of specialty offices and clinics because of safety concerns. But it eased restrictions since the start of the Covid-19 pandemic by eliminating the in-person requirement for the pill and allowing brick-and-mortar pharmacies to dispense it. At least one lawsuit filed by abortion opponents argues that the FDA has overstepped its authority in approving the abortion drugs.
A Walgreens spokesperson said Thursday that the company is not yet selling abortion pills anywhere in the country but is working to become eligible through the FDA's certification process, after which it "will dispense only in those jurisdictions where it is legal to do so."
E. Michael Murphy, the adviser for state government affairs for the American Pharmacists Association, told Politico that members of the group are struggling to navigate "blatant contradictions between state and federal law that make it very challenging to identify what is legal and what is not legal."
"We are very concerned with those reports," he said, "because we as pharmacists want to ensure the patients have access to the best possible care that's informed by evidence."
As Bloombergreported:
The nation's biggest pharmacy chains announced in January that they planned to seek U.S. certification to sell the pills used in medication abortion, after the U.S. Food and Drug Administration loosened restrictions on where the drugs could be dispensed.

The attorney generals' February 1 letter was sent after the companies stated their intention. A rival missive was sent to executives at Walgreens and CVS by 23 Democratic state attorneys general two weeks later, urging them to ignore the legal threats from the GOP states.
According to Politico, "The group of Republican attorneys general, who argue that the Biden administration is misinterpreting the laws around mailing and dispensing abortion pills, also wrote to CVS, Albertsons, Rite Aid, Costco, Walmart, and Kroger demanding they, too, refuse to dispense the medication."
While "some independent and online pharmacies say they will seek certification to provide the drugs in these states, advocates warn that the impact of Walgreens' decision could significantly limit access," Politico noted.
Elizabeth Nash, a state policy expert at the Guttmacher Institute, told the outlet that forced pregnancy advocates and the pharmacy chain are "denying people agency over their lives."
"When we're thinking about states that have a lot of their population in rural areas, it's much more likely that a pharmacy is nearby than a provider's office," said Nash, "so these pharmacies play an outsized role in patient health and access to healthcare."
News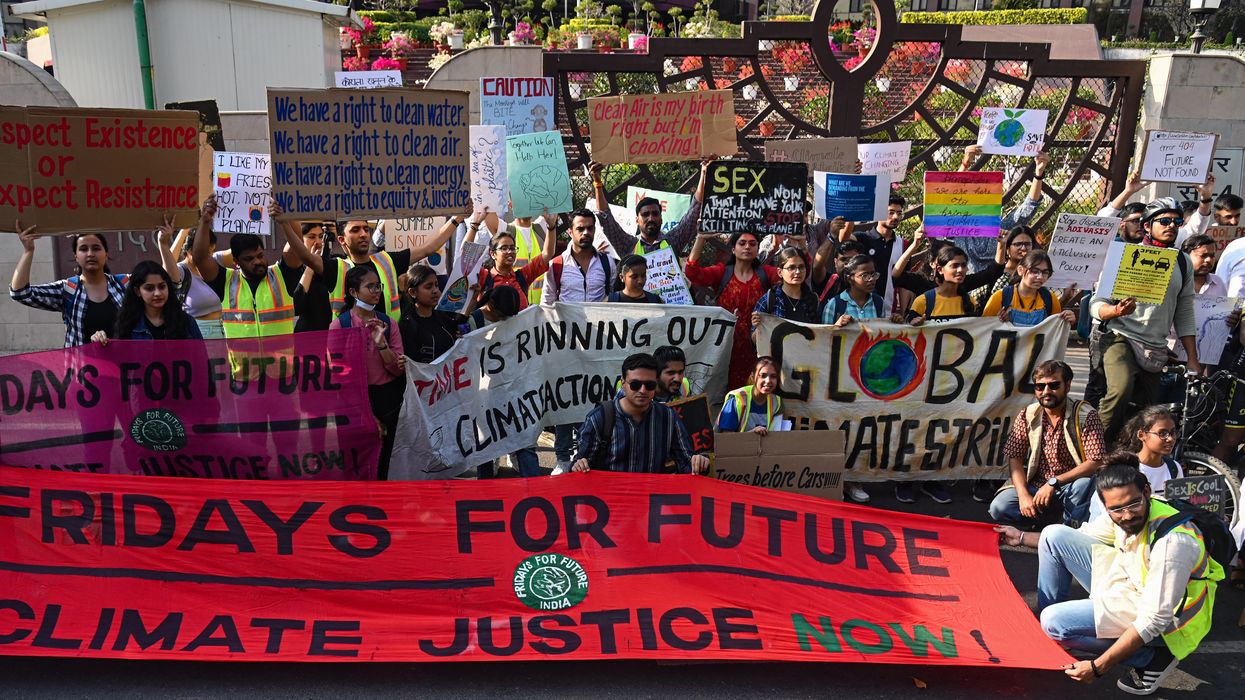 "The capitalistic system continuously puts profit over people," says Fridays for Future. "The Global North's fossil finance is the cause of the climate crisis, neocolonial exploitation, wars, and human rights violations."
"It's time to end fossil finance because #TomorrowIsTooLate!"
That's the takeaway message from climate strikers who took to the streets worldwide on Friday to demand an immediate end to the financing of all fossil fuel projects amid a worsening global emergency largely driven by coal, gas, and oil.
"The capitalistic system continuously puts profit over people," the youth-led Fridays for Future movement said in a statement. "Corporations' greed for more profit is driving the destruction of ecosystems and the climate. At the same time, frontline communities are paying the highest price while being the most affected by the climate crisis."
"The Global North's fossil finance is the cause of the climate crisis, neocolonial exploitation, wars, and human rights violations," Fridays for Future continued. Acknowledging the plight of frontline communities, the group argued that "as a global climate justice movement, it is our responsibility to join their fight and amplify their voices and demands."
The international movement—spurred by Swedish activist Greta Thunberg, who as a teenager engaged in a solitary strike outside her country's parliament—highlighted some specific battles against polluters' exploitation:
From the fight against fracking in the indigenous territories of the Esto'k Gna tribe in North America, to local resistance in Huasteca Potosina in Mexico or Vaca Muerta in Argentina; the resistance against the [East African Crude Oil Pipeline] in Uganda and Tanzania; the fight against gas fields in front of the coast of Senegal or LNG terminals in Mozambique; the resistance of the Peruvian people against deforestation and oil drilling in the Amazon; to local fisher's fight against TEEPSA in South Africa—all these fights are connected and their cause is finance. Fossil fuel corporations like Shell, TotalEnergies, Repsol, Perenco, or Chevron can only realize these projects because of money that is provided to them by banks, insurers, and investors.
In addition to demanding an end to fossil fuel financing, Fridays for Future is calling on the historically largest emitters of planet-heating pollution and Global North countries to "unconditionally cancel the Global South's financial debt" and provide reparations.
"Ending fossil finance is not a question of technical capacity but it is a matter of political will," the group said. "From voting to civil disobedience, we call on everyone to grassroots organize and act against fossil capitalism through the means of action suitable for them. For climate justice, we need to break the influence of fossil fuel corporations, banks, and insurers."
Various groups including global and local arms of Climate Action Network, Friends of the Earth, World Wide Fund for Nature, and 350.org supported the strike in the streets and on social media, sharing updates from demonstrations with the hashtags #FridaysForFuture, #GlobalClimateStrike, and #TomorrowIsTooLate.
"No action is too small to make a difference," tweeted Ugandan activist Vanessa Nakate.
African civil society groups—already pressuring leaders across the continent to ditch plans for further fossil fuel projects—not only joined the global strike but also organized events including "art exhibitions highlighting the role of renewable energy as one of the key solutions to the climate crisis, public dialogue on fossil fuels, and the screening of a documentary on the planned East African Crude Oil Pipeline," according to 350.org.
"The role of financial systems in the climate crisis is undeniable, as they continue to channel huge amounts to the fossil fuel industry, which is destroying our planet as it profits from coal, oil, and gas exploration," declared 350.org regional director Landry Ninteretse. "We are calling on financial institutions involved in fossil projects on the continent, such as the East African Crude Oil Pipeline, to rule out support for such projects."
"In addition, African nations must recognize that phasing out obsolete and harmful fossil fuels and leveraging the renewable energy potential at our disposal is key to keeping catastrophic impacts of the climate crisis at bay," he said. "The just transition powered by clean and decentralized renewables is urgent for Africa as the region most affected and vulnerable to the climate crisis."
"We cannot afford to gamble with the future of our planet and humanity," he warned, "by allowing or supporting the continued expansion of fossil fuels."
News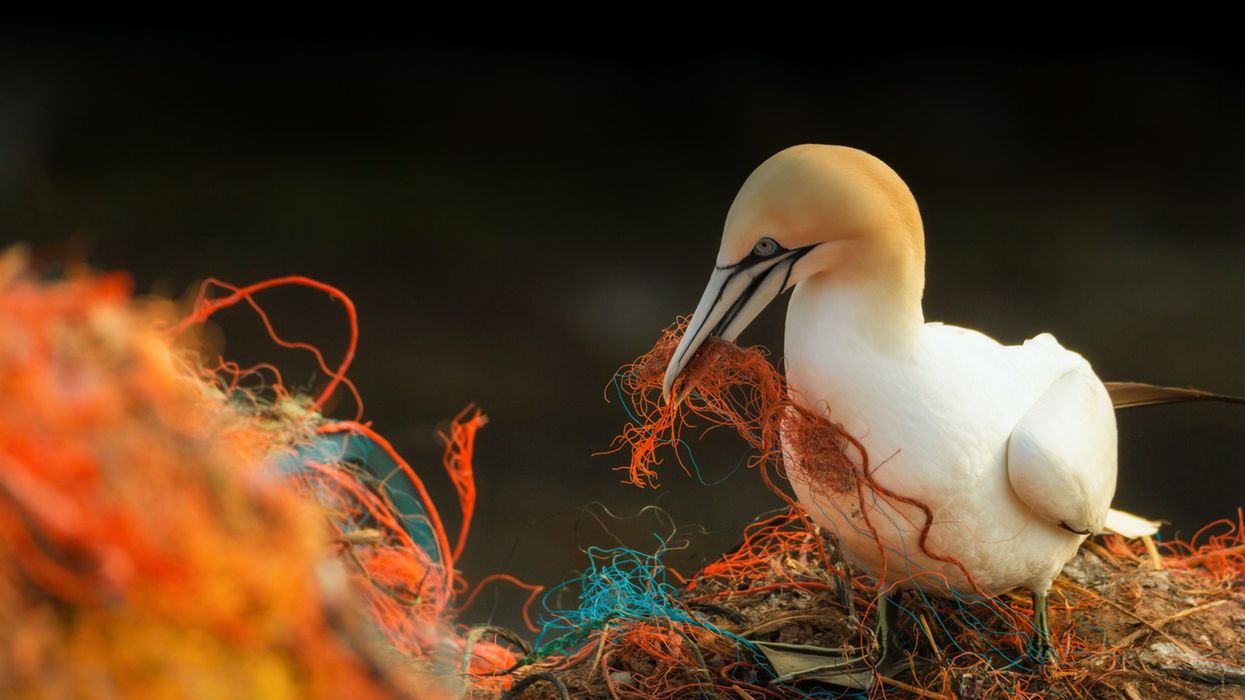 "This study is the first time that stomach tissue has been investigated in this way and shows that plastic consumption can cause serious damage to these birds' digestive system," the paper's lead author said.
A newly discovered disease is sickening seabirds, and it's not caused by a virus or bacteria—it's caused by ingesting the increasingly ubiquitous bits of plastics contaminating land, air, and sea.
That's the conclusion of a recently published study in the Journal of Hazardous Materials, with researchers calling the "novel, plastic-induced fibrotic disease" plasticosis.
\u201c#Seabirds are suffering from a disease caused by plastic.\n\nTheir stomachs are covered in scars caused by plasticosis, which limits their ability to eat, grow and fight infection.\n\nDiscover how #PlasticPollution is taking its toll in today's #NatureNews \ud83d\udc47\nhttps://t.co/mGeyrQejGN\u201d

— Natural History Museum (@Natural History Museum) 1677844788
According to the paper's abstract:
Highly impacted by plastic ingestion, flesh-footed shearwaters (Ardenna carneipes) are thus an apt species to examine these impacts in an environmentally relevant manner. A Masson's Trichrome stain was used to document any evidence of plastic-induced fibrosis, using collagen as a marker for scar tissue formation in the proventriculus (stomach) of 30 flesh-footed shearwater fledglings from Lord Howe Island, Australia. Plastic presence was highly associated with widespread scar tissue formation and extensive changes to, and even loss of, tissue structure within the mucosa and submucosa. Additionally, despite naturally occurring indigestible items, such as pumice, also being found in the gastrointestinal tract, this did not cause similar scarring. This highlights the unique pathological properties of plastics and raises concerns for other species impacted by plastic ingestion.
"While these birds can look healthy on the outside, they're not doing well on the inside," study co-author Alex Bond, who is the senior curator in charge of birds at the U.K.'s Natural History Museum in London, toldThe Guardian. "This study is the first time that stomach tissue has been investigated in this way and shows that plastic consumption can cause serious damage to these birds' digestive system."
Previous studies have found that around 90% of all seabirds have ingested plastics. Marine conservationists argue that reduced plastics consumption and targeted efforts to keep plastics out of the Earth's oceans are the most effective means of curbing the crisis.
News
SUPPORT OUR WORK.
We are independent, non-profit, advertising-free and 100%
reader supported.