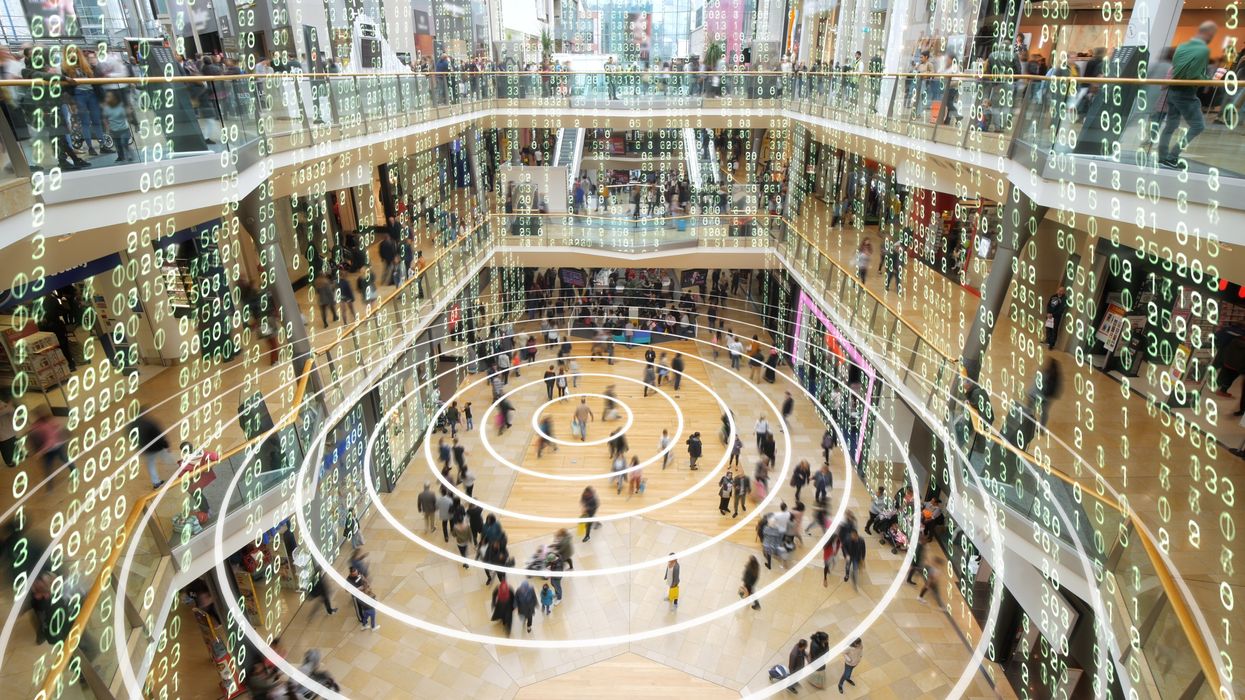 "For too long, federal intelligence and law enforcement agencies have had nearly unchecked access to Americans' personal data," said Rep. Zoe Lofgren.
Answering years of demands for significant reforms, a bipartisan group of U.S. lawmakers on Tuesday unveiled a highly anticipated bill designed to crack down on the federal government's "disturbing" misuse of surveillance authorities.
The Government Surveillance Reform Act (GSRA)—led by Sens. Ron Wyden (D-Ore.) and Mike Lee (R-Utah) along with Reps. Warren Davidson (R-Ohio) and Zoe Lofgren (D-Calif.)—takes aim at authorities including Section 702 of the Foreign Intelligence Surveillance Act (FISA), which will expire at the end of 2023 unless reauthorized by Congress.
Section 702 allows warrantless surveillance of electronic communications targeting foreigners located outside the United States, to acquire foreign intelligence information. However, Americans' data is often collected too, and court documents have revealed "chilling" abuse, particularly at the Federal Bureau of Investigation.
"Americans know that it is possible to confront our country's adversaries ferociously without throwing our constitutional rights in the trash can. But for too long surveillance laws have not kept up with changing times," Wyden said in a statement.
"Our bill continues to give government agencies broad authority to collect information on threats at home and abroad, including the ability to act quickly in emergencies and settle up with the court later," he added. "But it creates much stronger protections for the privacy of law-abiding Americans, and restores the warrant protections that are at the heart of the Fourth Amendment."
Specifically, as a fact sheet from the sponsors details, the bill renews the controversial section of FISA for four years but also "reforms 702 to protect Americans from warrantless backdoor searches, ensures that foreigners aren't targeted as a pretext for spying on the Americans with whom they are communicating, and prohibits the collection of domestic communications."
The bill would also extend similar reforms to spying activities under Executive Order 12333, ban the government from buying Americans' data from brokers, and require warrants for surveillance of U.S. citizens' location data, web browsing, and search records, including artificial intelligence assistants such as Alexa and Siri.
"It would be unwise for members of Congress to greenlight another major surveillance reauthorization without carefully considering and enacting surveillance reform measures," Lofgren argued. "For too long, federal intelligence and law enforcement agencies have had nearly unchecked access to Americans' personal data."
"Our bipartisan, bicameral comprehensive and calibrated legislation provides reform solutions sought for decades," she continued. "With widespread support from across the political spectrum the Government Surveillance Reform Act would dramatically curb surveillance abuse and protect Americans' civil liberties, while preserving national security."
In addition to co-sponsors from both parties, the bill is backed by dozens of rights groups—including Demand Progress, whose policy director Sean Vitka declared that "this is the most significant opportunity for protecting Americans from warrantless government surveillance in generations, and the GSRA rises to the challenge."
Other groups supporting the GSRA include the ACLU, Brennan Center for Justice at New York University School of Law, Center for Democracy & Technology (CDT), Electronic Frontier Foundation, Electronic Privacy Information Center, Fight for the Future, and Free Press Action.
Jake Laperruque, deputy director of the CDT's Security and Surveillance Project celebrated that the bill would "end the litany of abuse of FISA 702 we've seen year after year and close serious loopholes, all while preserving the operational value needed for national security."

Free Press Action vice president of policy Matt Wood similarly applauded the bill as "a true milestone in the effort to rein in abuse of foreign intelligence gathering tools," and highlighted that when agencies misuse such tools, "they disproportionately target people of color, recent immigrants, members of religious groups, and dissidents."
Given the history of "countless abuses," ACLU senior policy counsel Kia Hamadanchy concluded that "Congress should not vote to reauthorize Section 702 without the critical reforms contained in this bill."
Elizabeth Goitein, senior director of the Brennan Center's Liberty & National Security Program, pointed out that "if passed, this would be the most significant surveillance reform legislation since FISA itself," which was enacted in 1978.
Goitein and her colleague Noah Chauvin also stressed that there is still room for improvement, explaining at Just Security on Tuesday that the legislation "does not include all of the reforms sought by the Brennan Center (where we both work) and a cross-partisan coalition of 30 other privacy, civil rights, and civil liberties organizations. Most notably, the bill does not narrow the scope of foreign intelligence surveillance."
News