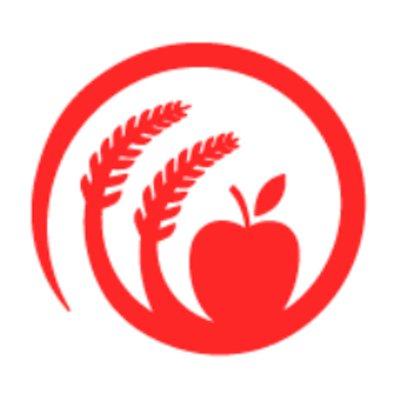 Environmental Protection Agency Releases Interim Decision on Toxic Pesticide Atrazine
Decision does not provide protections for public health, endangered species


NIANGUA, MISSOURI
Today, Environmental Protection Agency (EPA) Administrator Andrew Wheeler announced the final interim decision reauthorizing the use of the toxic pesticide atrazine in majority of U.S. states.
Statements from Bill Freese, Science Policy Analyst at Center for Food Safety and Sylvia Wu, Senior Attorney at Center for Food Safety
"This misguided approval of atrazine - so clearly undertaken for political reasons - flies in the face of massive evidence of its environmental and human health harms. Atrazine is extremely toxic to aquatic plants, fish, and amphibians. It has also been associated with adverse reproductive impacts and cancer. Rather than heed the huge body of independent science demonstrating these harms, and banning this toxic pesticide, the Trump EPA apparently allowed atrazine manufacturers to call the shots." - Bill Freese, Science Policy Analyst, Center for Food Safety
"EPA's decision to reapprove atrazine continues an unlawful pattern by the Trump administration of approving toxic pesticides without rigorously analyzing or accounting for their harmful effects. EPA admits that atrazine is harmful to multiple species. Under federal pesticide law, EPA is required to review and ensure that older pesticides do not harm humans or cause unreasonable adverse effects to the environment. Rather than meeting that obligation, EPA has allowed atrazine use to continue by relying on weak mitigation measures and voluntary industry programs. The Ninth Circuit Court of Appeals recently held that EPA cannot rely on unworkable mitigation measures when it vacated EPA's decision to register the pesticide dicamba. It is unfortunate that the agency has not learned its lesson." - Sylvia Wu, Senior Attorney, Center for Food Safety
Background:
Atrazine is one of the most studied pesticides because of its many known and suspected harms to human health and the environment. These harms are attributable to several factors. Atrazine is used intensively, with estimated agricultural use ranging from about 65 to over 80 million lbs./year since the early 1990s, making it second only to glyphosate among conventional pesticides in amount used. Atrazine and its metabolites, which have equivalent toxicity, are persistent, leach into water bodies, and are widely detected in both the environment and in drinking water sources. Finally, atrazine is an extremely potent endocrine-disrupting compound that exerts profound effects on humans, plants, animals, and ecosystem health at vanishingly small concentrations measured in the parts per billion and even parts per trillion.
Pursuant to the Federal Insecticide, Fungicide, and Rodenticide Act (FIFRA) and EPA's regulations implementing FIFRA, EPA was required to review the registration of atrazine. EPA opened the registration review docket for atrazine via a notice published in the Federal Register on June 26, 2013. On January 2, 2020, EPA announced its proposed interim registration review decision for atrazine. CFS submitted extensive legal and scientific comments to the Environmental Protection Agency on March 2, 2020.
Center for Food Safety's mission is to empower people, support farmers, and protect the earth from the harmful impacts of industrial agriculture. Through groundbreaking legal, scientific, and grassroots action, we protect and promote your right to safe food and the environment. CFS's successful legal cases collectively represent a landmark body of case law on food and agricultural issues.
(202) 547-9359
LATEST NEWS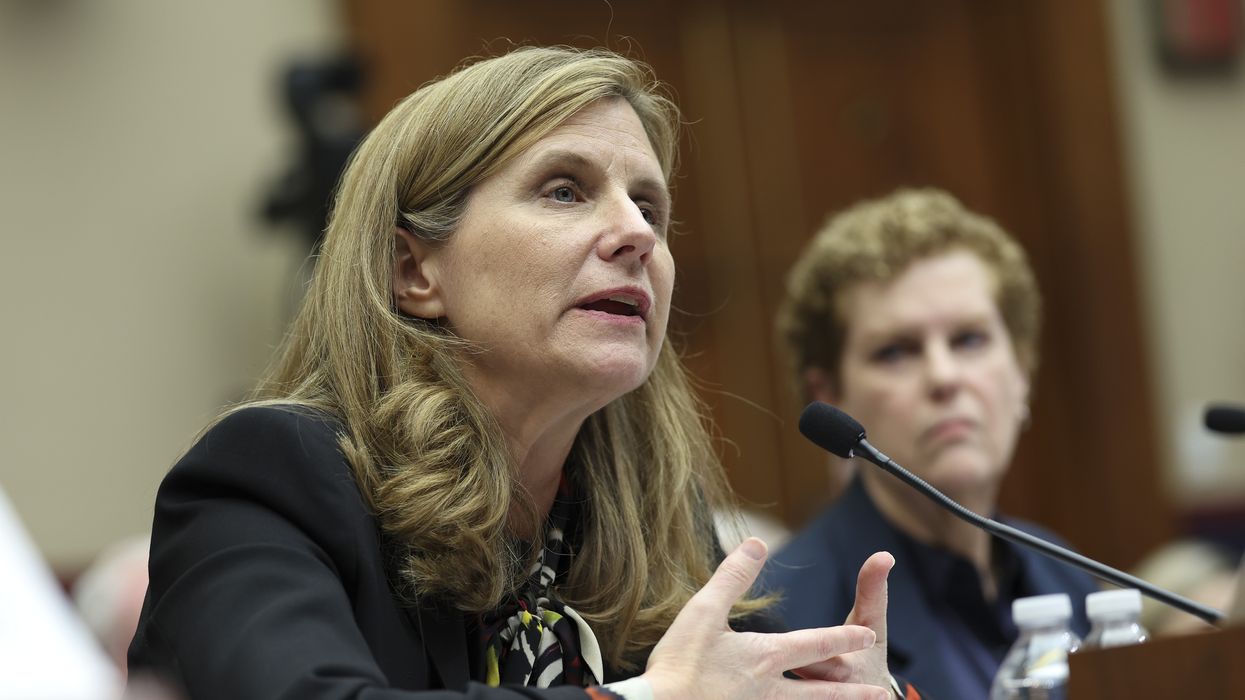 "She was coerced into resigning for defending her students' right to political free speech," said one critic.
Professors at the University of Pennsylvania on Saturday were joined by rights advocates in condemning the attacks that forced university president Liz Magill to resign days after she testified before the U.S. Congress.
Magill had angered lawmakers from both parties by refusing to say students should be punished for hypothetically "calling for the genocide of Jews."
Magill announced her resignation Saturday after the university lost a $100 million donation from hedge fund manager Ross Stevens, a Penn alum, due to last Tuesday's hearing at the House Education and Workforce Committee.

At the hearing, Rep. Elise Stefanik (R-N.Y.) demanded to know whether hypothetical calls for committing a genocide against Jewish people would violate the policies of Penn, Harvard, and the Massachusetts Institute of Technology. Stefanik also conflated calls for "intifada"—an uprising against oppression which is not necessarily violent or aimed at eliminating any group of people—with demands for a genocide against Jewish people. Committee members did not point to examples of students actually calling for genocide.
Magill, along with the presidents of the other two elite institutions, told the committee that such speech, if "directed and severe, pervasive," would qualify as harassment and would be disciplined as such, but suggested that in accordance with the U.S. Constitution, Penn does not generally discipline people for speech alone.
Magill's testimony represented Penn's official rules governing free speech, which state that "universities can invest their efforts and resources in educating their members and in creating spaces and contexts for productive dialogue, but they cannot legitimately punish members—students, staff, and faculty—who choose not to participate in those, or who profess bigoted and other hateful views."
But powerful donors including Stevens and former Utah Gov. Jon Huntsman, another Penn graduate, demanded Magill's ouster and said they would end their financial support until the president resigned.

The Penn chapter of the American Association of University Professors (AAUP) said Magill, along with "Penn faculty and students who have expressed concern for Palestinian civilians and criticized the war in Gaza," had fallen victim to "distortions and attacks" that have done nothing to actually address "the scourge of antisemitism—a real and grave problem."
"Instead, they have threatened the ability of faculty and students to research, teach, study, and publicly discuss the history, politics, and cultures of Israel and Palestine," said the group. "These attacks strike at the heart of the mission of an educational institution: to foster open, critical, and rigorous research and teaching that can produce knowledge for the public good in a democratic society."
The AAUP said Magill, who posted a video online apologizing for her testimony on Wednesday, had not adequately defended "the principles of shared governance and academic freedom, which protect the educational mission of the university."
The next Penn president must "correct what has become a dangerous myth suggesting that the defense of academic freedom and open expression is in any way contradictory to the fight against antisemitism," the group added.
The attacks on Magill from Congress—including a letter signed last week by 74 members of both parties who demanded her resignation—followed calls in September from the school's Board of Trustees for Magill to distance Penn from a literature festival that celebrated Palestinian writers.
The Board of Advisors at Wharton, Penn's business school, also wrote to Magill on Thursday asking for her resignation and notifying her of resolutions they had unanimously proposed, including one saying students and faculty would not "engage in hate speech, whether veiled or explicit."
Jonathan Friedman, director of free expression and education programs at PEN America, said the "vague" resolutions threaten "to ban wide swaths of speech."
Writer and rights advocate Leah McElrath said Magill's resignation set "a horrifying precedent" and was indicative of a larger effort in the U.S. to suppress political speech that is critical of the Israeli government and and to "expand the definition of antisemitism to include anti-Zionism."

"The story here is not solely about Liz Magill," said Alex Kane, senior staff reporter for Jewish Currents. "The main story is a McCarthyist atmosphere consuming college campuses over calls for Palestinian liberation. Magill tepidly defended free speech for Palestine advocates, then made a big PR misstep and fell into a right-wing trap."

Since October 7, colleges including Columbia University and Brandeis University have suspended their campus chapters of Students for Justice in Palestine, which has held protests against Israel's U.S.-backed war in Gaza. About 18,000 Palestinians—including more than 6,600 children—have now been killed and 49,500 have been wounded as the Israel Defense Forces have claimed they are targeting Hamas and making efforts to protect civilians.

Peter Beinart, editor-at-large for Jewish Currents, said the ongoing controversy over antisemitism on college campuses—now the subject of an official House investigation—is meant to distract from the massacre of civilians in Gaza.

"Forcing [the] resignation of [a] university president for failing to condemn non-existent 'calls for genocide' of Jews," said Sarah Leah Whitson, executive director of Democracy for the Arab World Now, "all while an actual U.S.-supported genocide of Palestinians [is] underway—is ALL about silencing criticism of Israel."
News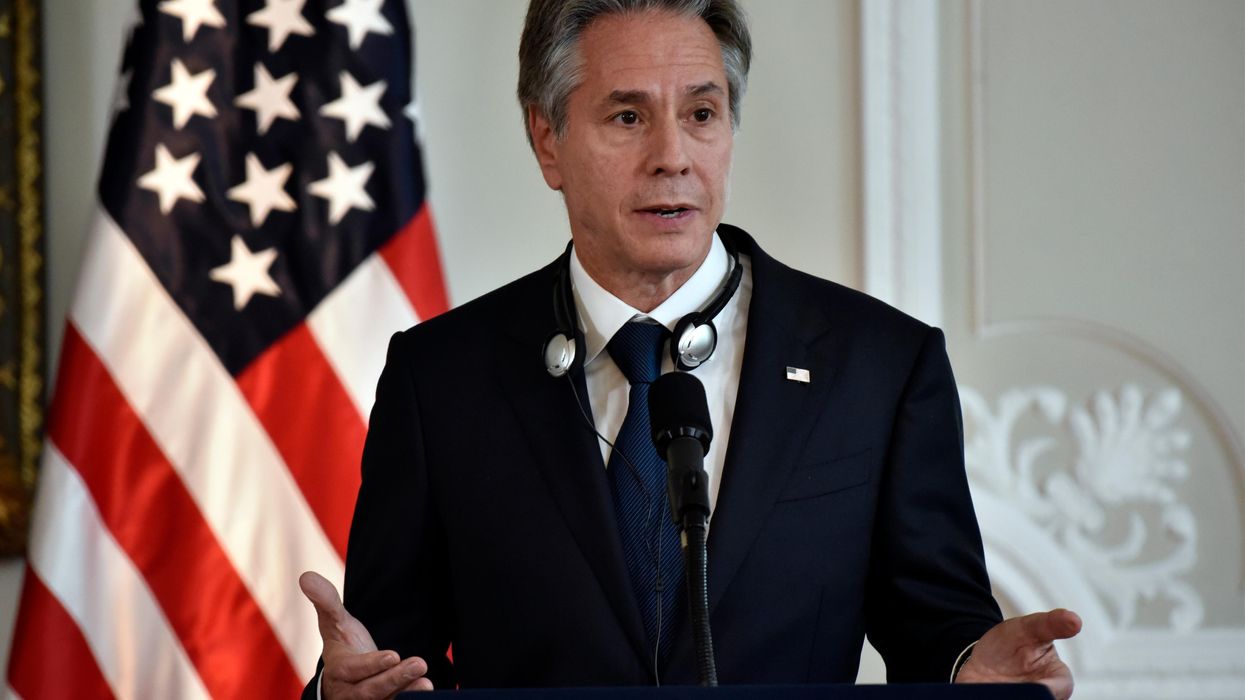 "Rushing deadly weapons to the far-right and openly genocidal Israeli government without congressional review robs American voters of their voice in Congress," said one critic.
Hours after United States Ambassador Robert Wood on Friday acted alone to veto a United Nations Security Council resolution demanding an immediate cease-fire in Gaza, the Biden administration again illustrated its growing isolation in continuing to back Israel's onslaught as it bypassed Congress to send more weapons to the country's extreme right-wing government.
The U.S. Defense Department posted a notice online Saturday saying U.S. Secretary of State Antony Blinken had informed Congress that a government sale of 13,000 rounds of tank ammunition was moving forward, even though Congress had not completed an informal review of the transaction.
The State Department invoked an emergency provision of the Arms Control Export Act to bypass the review process generally required for weapons sales to foreign nations. The sale, which Congress has no power to stop now that the provision has been invoked, was valued at more than $106 million.
"Rushing deadly weapons to the far-right and openly genocidal Israeli government without congressional review robs American voters of their voice in Congress, emboldens Netanyahu to kill more Palestinian civilians, and furthers stains our nation's standing in the world," said Edward Ahmed Mitchell, national deputy director of the Council on American–Islamic Relations (CAIR).
Mitchell noted that the sale was finalized as media outlets confirmed Israeli tanks have "deliberately targeted and slaughtered journalists in Lebanon."

"The Biden administration's decision is an affront to democracy and an act of moral insanity," he said.
The State Department notified congressional committees of the sale around 11:00 pm EST Friday, hours after a new Pew Research poll showed that only 35% of Americans support the Biden administration's backing of Israel's attacks on Gaza. The Israel Defense Forces have now killed more than 17,700 Palestinians in Gaza in just over two months, while claiming they are targeting Hamas.
Thirteen members of the U.N. Security Council on Friday voted in favor of a humanitarian cease-fire, while the U.K. abstained from voting. The U.S. vetoed the resolution in a move CAIR condemned as "unconscionable."
"It is not clear what level of suffering by the Palestinian people would prompt our nation's leaders to act in their defense," said CAIR national executive director Nihad Awad.

Also on Saturday, the global charity Save the Children warned that at least 7,685 children under age five in Gaza are now so malnourished—a result of Israel's total blockade of the enclave that began in October and the delivery of just a small fraction of the aid that is needed—that they require "urgent medical treatment to avoid death."
"The repeated failure of the international community to act signifies a death knell to children," said Jason Lee, country director for Save the Children. "I've seen children and families roaming the streets of what hasn't been flattened in Gaza, with no food, nowhere to go, and nothing to survive on. Even the internationally-funded humanitarian aid response—Gaza's last lifeline—has been choked by Israeli-imposed restrictions."
"Gaza's children are being condemned to further bombardment, starvation, and disease," said Lee. "We must heed the lessons from the past and must immediately prevent 'atrocity crimes' from unfolding."
The intensifying opposition to Israel's U.S.- and U.K.-backed bombardment of Gaza was made apparent by an estimated 15,000-20,000 people who marched through London on Saturday to demand a cease-fire.

"We will continue to march," said the Stop the War Coalition, "until there's a cease-fire and justice for the Palestinians."

News
"Whilst the Parliament fought hard to limit the damage, the overall package on biometric surveillance and profiling is at best lukewarm," said one advocate.
Privacy advocates on Saturday said the AI Act, a sweeping proposed law to regulate artificial intelligence in the European Union whose language was finalized Friday, appeared likely to fail at protecting the public from one of AI's greatest threats: live facial recognition.
Representatives of the European Commission spent 37 hours this week negotiating provisions in the AI Act with the European Council and European Parliament, running up against Council representatives from France, Germany, and Italy who sought to water down the bill in the late stages of talks.
Thierry Breton, the European commissioner for internal market and a key negotiator of the deal, said the final product would establish the E.U. as "a pioneer, understanding the importance of its role as global standard setter."

But Amnesty Tech, the branch of global human rights group Amnesty International that focuses on technology and surveillance, was among the groups that raised concerns about the bloc's failure to include "an unconditional ban on live facial recognition," which was in an earlier draft, in the legislation.
The three institutions, said Mher Hakobyan, Amnesty Tech's advocacy adviser on AI, "in effect greenlighted dystopian digital surveillance in the 27 EU Member States, setting a devastating precedent globally concerning AI regulation."
"While proponents argue that the draft allows only limited use of facial recognition and subject to safeguards, Amnesty's research in New York City, Occupied Palestinian Territories, Hyderabad, and elsewhere demonstrates that no safeguards can prevent the human rights harms that facial recognition inflicts, which is why an outright ban is needed," said Hakobyan. "Not ensuring a full ban on facial recognition is therefore a hugely missed opportunity to stop and prevent colossal damage to human rights, civic space, and rule of law that are already under threat throughout the E.U."
The bill is focused on protecting Europeans against other significant risks of AI, including the automation of jobs, the spread of misinformation, and national security threats.
Tech companies would be required to complete rigorous testing on AI software before operating in the EU, particularly for applications like self-driving vehicles.
Tools that could pose risks to hiring practices would also need to be subjected to risk assessments, and human oversight would be required in deploying the software,

AI systems including chatbots would be subjected to new transparency rules to avoid the creation of manipulated images and videos—known as deepfakes—without the public knowing that the images were generated by AI.
The indiscriminate scraping of internet or security footage images to create facial recognition databases would also be outright banned.
But the proposed AI Act, which could be passed before the end of the European Parliament session ends in May, includes exemptions to facial recognition provisions, allowing law enforcement agencies to use live facial recognition to search for human trafficking victims, prevent terrorist attacks, and arrest suspects of certain violent crimes.
Ella Jakubowska, a senior policy adviser at European Digital Rights, told The Washington Post that "some human rights safeguards have been won" in the AI Act.
"It's hard to be excited about a law which has, for the first time in the E.U., taken steps to legalize live public facial recognition across the bloc," Jakubowska toldReuters. "Whilst the Parliament fought hard to limit the damage, the overall package on biometric surveillance and profiling is at best lukewarm."
Hakobyan also noted that the bill did not include a ban on "the export of harmful AI technologies, including for social scoring, which would be illegal in the E.U."
"Allowing European companies to profit off from technologies that the law recognizes impermissibly harm human rights in their home states establishes a dangerous double standard," said Hakobyan.

After passage, many AI Act provisions would not take effect for 12 to 24 months.
Andreas Liebl, managing director of the German company AppliedAI Initiative, acknowledged that the law would likely have an impact on tech companies' ability to operate in the European Union.

"There will be a couple of innovations that are just not possible or economically feasible anymore," Liebl told the Post.
But Kris Shrishak, a senior fellow at the Irish Council for Civil Liberties, toldThe New York Times that the E.U. will have to prove its "regulatory prowess" after the law is passed.
"Without strong enforcement," said Shrishak, "this deal will have no meaning."
News