As Landmark 'Climate Necessity Defense' Trial Opens Today in MN, Shocking Last Minute Court Ruling Silences Scientists Scheduled to Provide Expert Testimony
A groundbreaking 'climate necessity defense' trial of Valve Turners Emily Johnston, Annette Klapstein, and their support person Ben Joldersma begins today in Clearwater County, Minnesota.
Bagley, MN
A groundbreaking 'climate necessity defense' trial of Valve Turners Emily Johnston, Annette Klapstein, and their support person Ben Joldersma begins today in Clearwater County, Minnesota. The three are standing trial for their role in a coordinated action in 2016 that shut down every tar sands crude pipeline coming into the United States. The action temporarily halted the flow of 2.8 million barrels of oil, which according to a report from Reuters was equivalent to 15% of daily U.S. oil consumption.
The trial has been delayed for over a year as the prosecution sought to overturn the District Court's earlier written ruling expressly allowing a necessity defense, a decision upheld by a MN appeals court, and affirmed by the State's Supreme Court.
Yet, in a stunning, 11th hour reversal by the court, attorneys Lauren Regan (Civil Liberties Defense Center ), Tim Phillips, and Kelsey Skaggs (Climate Defense Project) will be prohibited from calling their full suite of planned expert witnesses including climate scientists Dr. James E. Hansen, Dr. Mark Seeley and Dr. Peter Reich; public health expert Dr. Bruce Synder; renowned climate and policy experts Dr. Martin Gilens, Harvard Law Professor Lawrence Lessig, nonviolent direct action historian Jamila Raqib, Executive Director of the Albert Einstein Institution and 350.org cofounder Bill McKibben; and oil infrastructure expert Dr. Anthony Ingraffea. The experts were poised to testify on the overwhelming threats of climate change, and why the Valve Turners' actions were not only right, but necessary in today's challenging political paralysis.
Indicating that he believed that it would be confusing information for the jury, the court barred testimony from defense experts on the barriers to effective political action for addressing climate change, the efficacy of civil disobedience historically, and the imminence of climate change.
"I'm baffled by the surreal nature of this court's decision and timing," said Annette Klapstein. "We were looking forward to entrusting this case to a Minnesota jury of our peers to decide after hearing expert scientists and social scientists discuss the facts of climate change and public policy. By requiring us to establish the necessity defense, without allowing us to use our planned expert testimony to do so, the court has placed an overwhelming burden on us."
"Four days before trial, for no apparent reason, the court eviscerated our defense, and essentially overruled itself," defendant Emily Johnston, a Seattle-based poet, said. "It is impossible for us to properly defend ourselves without expert testimony."
"The irony is that the judge may be proving our point--we acted as we did because we know that the paralysis and myopia of the executive and legislative branches with regard to climate change mean that the political system itself must be shaken up if there is to be any hope for all of us. We were hoping that the judiciary might show the way," Johnston added.
The trial is expected to complete this week. If the jury is allowed to consider this testimony, it will be the first time a 'climate necessity defense' has been considered in a US jury trial.
For more on the action and the trial: https://www.shutitdown.today/
Daily updates during the trial will be posted on the Shut It Down Facebook page.
On Twitter, follow @ClimateDA and @enjohnston, as well as the hashtags #ClimateTrial and #FossilFuelsOnTrial for the latest.
Background and Resources
Check out these
short videos
of Emily and Annette, and see bios for all the Valve-Turners
here
.
See this February 2018 piece in
New York Times Magazine
for an in-depth look at the Valve-Turners and check out other media coverage of the actions and previous Valve-Turner trials
here.
Info about prior Valve Turner Cases: In Washington, Valve Turner Ken Ward had one hung jury on two charges, and, on a split verdict in a second trial, was found guilty of one count of burglary, and sentenced to time served and 30 days of community service. Ken's conviction has been appealed on the basis that he was denied a necessity, and will be heard by a Washington appeals court in November.
In Montana, Leonard Higgins was found guilty of criminal mischief and misdemeanor criminal trespass, sentenced to three years deferred imprisonment, meaning he will serve no jail time. Leonard's conviction has been appealed on the basis that he was denied a necessity defense
In North Dakota, Michael Foster was convicted of criminal mischief, conspiracy to commit criminal mischief (both felonies) and criminal trespass (a misdemeanor), and sentenced to three years, two deferred, for which he served 6 months. Michael's conviction has been appealed on a question of application of state law. Sam Jessup, who live-streamed Foster's action, was convicted of conspiracy to commit criminal mischief (a felony) and conspiracy trespass (a misdemeanor), and was required to pay $5,000 restitution.
In October 2016 activists under the banner of 'Shut It Down - Climate Direct Action' took the climate future into their own hands by shutting down all the tar sands oil flowing into the US from Canada.
LATEST NEWS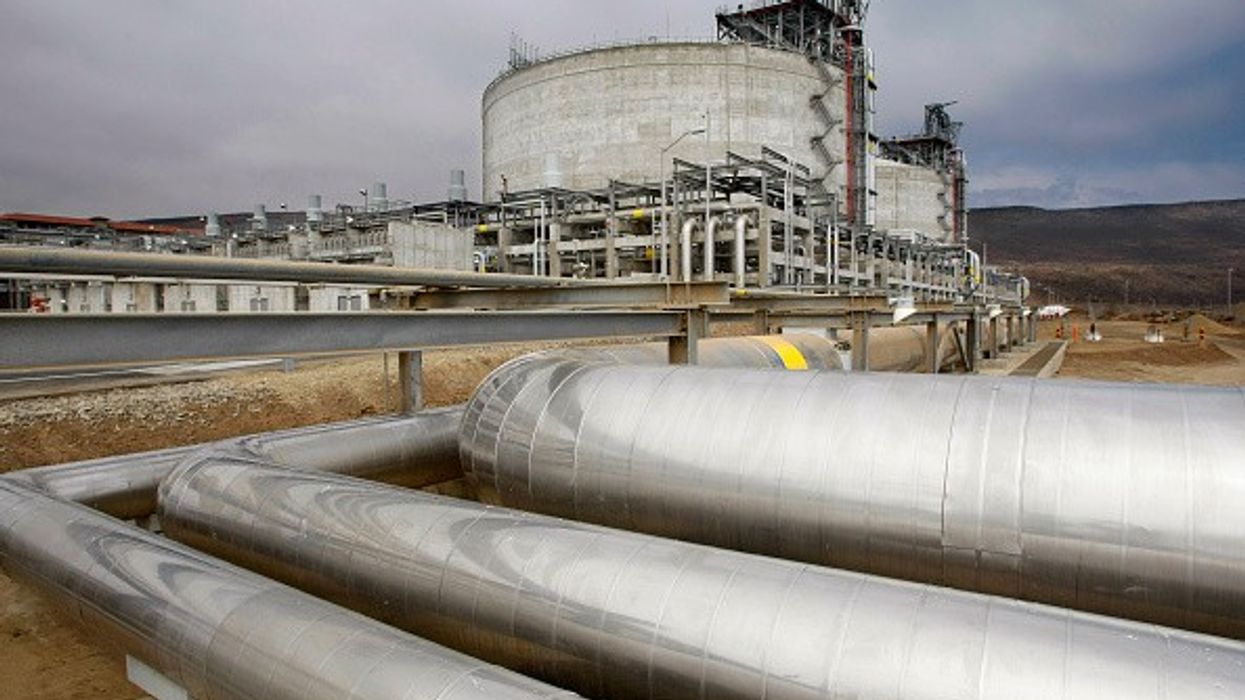 The U.S. State Department, said Public Citizen, "abdicated its authority" when it approved the Saguaro LNG pipeline without securing an emissions review.
Days after U.S. Secretary of State Antony Blinken addressed the 28th United Nations Climate Change Conference and warned that food insecurity "is made worse by our warming climate," government watchdog Public Citizen wrote to the top diplomat Wednesday, demanding to know why—if he is concerned about planetary heating—his agency recently approved the construction of a fracked gas pipeline.
The group was particularly perplexed by the fact that the State Department approved Oneok's Saguaro pipeline even though two weeks earlier, the Bureau of Energy Resources had ignored a request for a federally mandated emissions review for the project.
"Today Public Citizen requests that the U.S. Department of State explain why it abdicated its authority to grant a favorable recommendation for a natural gas export pipeline without first obtaining a lifecycle analysis of the project's impact on greenhouse gas emissions," wrote Tyson Slocum, director of Public Citizen's energy program. "We request a meeting with the appropriate representative to discuss."
Oneok wrote to the Federal Energy Regulatory Commission (FERC) in December 2022, requesting a presidential permit to build and operate the proposed 155-mile pipeline, which would connect the Permian Basin in West Texas to liquefied natural gas (LNG) export terminals in Mexico.
"Why did the government backtrack on a modest demand for a greenhouse gas emissions analysis for a pipeline and instead rubber-stamp a major fossil fuel project?"
FERC is required to obtain a "favorable recommendation" from the State Department before granting a permit for the construction of a pipeline that would cross a U.S. border.
But in an executive action announced in September, President Joe Biden directed agencies to consider the greenhouse gas impacts of new projects, "in environmental reviews conducted pursuant to the National Environmental Policy Act (NEPA)."
As such, Public Citizen noted in its letter, Hagen Maroney, deputy director of the State Department's Office of Global Change wrote to FERC on November 8 requesting "a greenhouse gas emissions analysis for the Saguaro pipeline project that covers lifecycle upstream and downstream greenhouse gas emissions."
Both FERC and Oneok refused to cooperate with the request, saying it was "beyond the scope" of the agency's analysis—but nevertheless, on November 13, the company and the commission were granted a favorable recommendation for the presidential permit.
As Reutersreported in June, U.S. companies were on track to approve three LNG export projects capable of processing 5.1 billion cubic feet per day (bcfd)—a record annual volume for LNG projects.
The U.S. became the largest producer of LNG in 2022, with exports expected to reach 12.1 bcfd this year and 12.7 bcfd in 2024.

"The Biden administration must explain why it is allowing a major fossil fuel export pipeline to be built, at the very moment it is traveling to global climate talks to call for ambitious climate action," said Slocum. "Why did the government backtrack on a modest demand for a greenhouse gas emissions analysis for a pipeline and instead rubber-stamp a major fossil fuel project?"
"The green light for the Saguaro pipeline project," he added, "shows yet again that the Biden administration's support for unfettered fossil fuel exports compromises its position to address the climate crisis."

News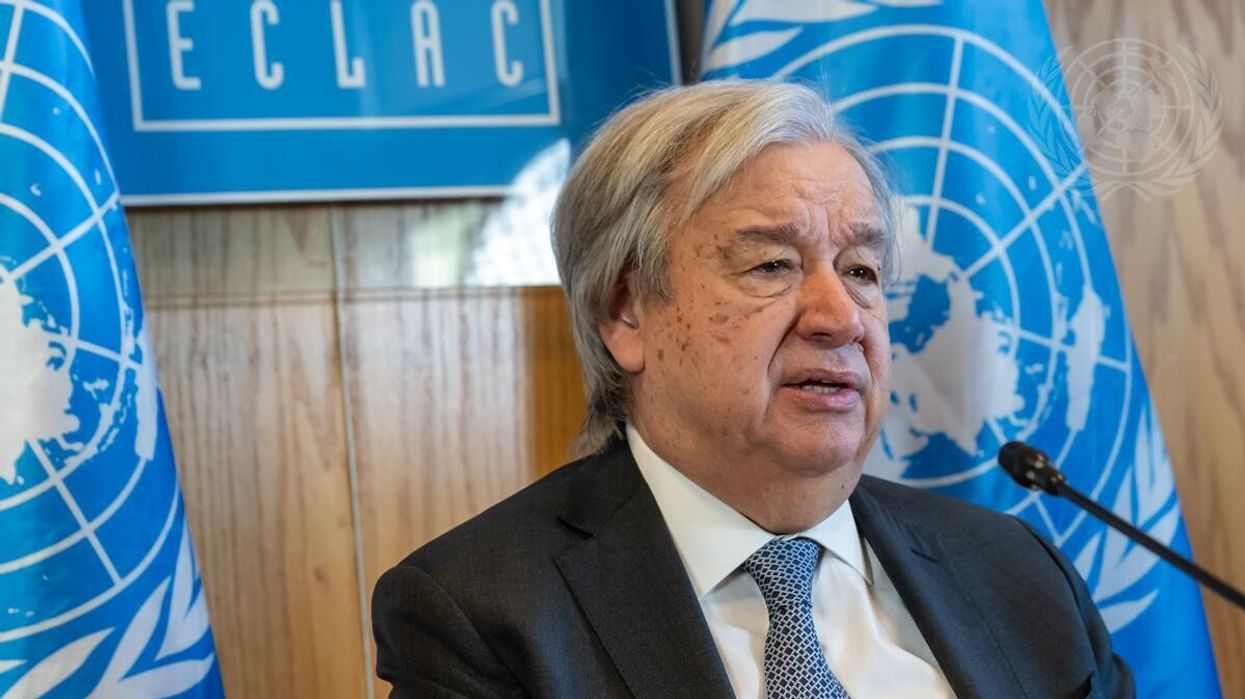 "Facing a severe risk of collapse of the humanitarian system in Gaza, I urge the council to help avert a humanitarian catastrophe and appeal for a humanitarian cease-fire to be declared."
With over 16,000 Palestinians dead just two months into Israel's war on the Gaza Strip, United Nations Secretary-General António Guterres on Wednesday demanded immediate action by the U.N. Security Council.
For the first time since becoming secretary-general nearly seven years ago, Guterres invoked Article 99, a rarely used section of the U.N. Charter empowering him to bring to the attention of the council "any matter which in his opinion may threaten the maintenance of international peace and security."
U.N. spokesperson Stéphane Dujarric said that Guterres was invoking Article 99 "given the scale of the loss of human life in Gaza and Israel, in such a short amount of time."
"I think it's arguably the most important invocation," Dujarric told reporters at U.N. headquarters, "in my opinion, the most powerful tool that he has."
"The international community has a responsibility to use all its influence to prevent further escalation and end this crisis."
Guterres wrote to José Javier De la Gasca Lopez Domínguez, the Ecuadorian president of the Security Council, that "more than eight weeks of hostilities in Gaza and Israel have created appalling human suffering, physical destruction and collective trauma across Israel and the occupied Palestinian territory."
The U.N. chief reaffirmed his condemnation of the October 7 Hamas-led attack on Israel—in which around 1,200 people were killed and over 200 others were captured—that led to the war. He called accounts of sexual violence "appalling" and stressed that the remaining hostages "must be immediately and unconditionally released."
He also emphasized that "civilians throughout Gaza face grave danger," with the Israeli airstrikes and raids damaging more than half of all homes and displacing about 80% of the 2.3 million residents. Over a million of them have sought shelter at U.N. facilities, "creating overcrowded, undignified, and unhygienic conditions," while others "find themselves on the street."
"The healthcare system in Gaza is collapsing," he noted, pointing out that only 14 of 36 hospitals are operating at all. "I expect public order to completely break down soon due to the desperate conditions, rendering even limited humanitarian assistance impossible. An even worse situation could unfold, including epidemic diseases and increased pressure for mass displacement into neighboring countries."
Already, conditions in Gaza are making "it impossible for meaningful humanitarian operations to be conducted," Guterres added. "The capacity of the United Nations and its humanitarian partners has been decimated by supply shortages, lack of fuel, interrupted communications, and growing insecurity."
"The situation is fast deteriorating into a catastrophe with potentially irreversible implications for Palestinians as a whole and for peace and security in the region. Such an outcome must be avoided at all cost," the U.N. leader warned. "The international community has a responsibility to use all its influence to prevent further escalation and end this crisis."
"I urge the members of the Security Council to press to avert a humanitarian catastrophe," he wrote. "I reiterate my appeal for a humanitarian cease-fire to be declared. This is urgent. The civilian population must be spared from greater harm."
The United States—a supporter of Israel's war and one of the U.N. Security Council's five permanent members—vetoed a mid-October resolution condemning violence against civilians in Israel and Gaza and urging "humanitarian pauses" for aid delivery.
Roughly a month later, the Security Council approved a Gaza resolution that calls on all parties to abide by their obligations under international law and advocates for "urgent and extended humanitarian pauses and corridors."
Dr. Christos Christou, international president of Médecins Sans Frontières, or Doctors Without Borders, said at the time that "the unacceptably jumbled and sluggish process finally led to the adoption of a text that does not come close to reflecting the severity of the humanitarian catastrophe in Gaza."
News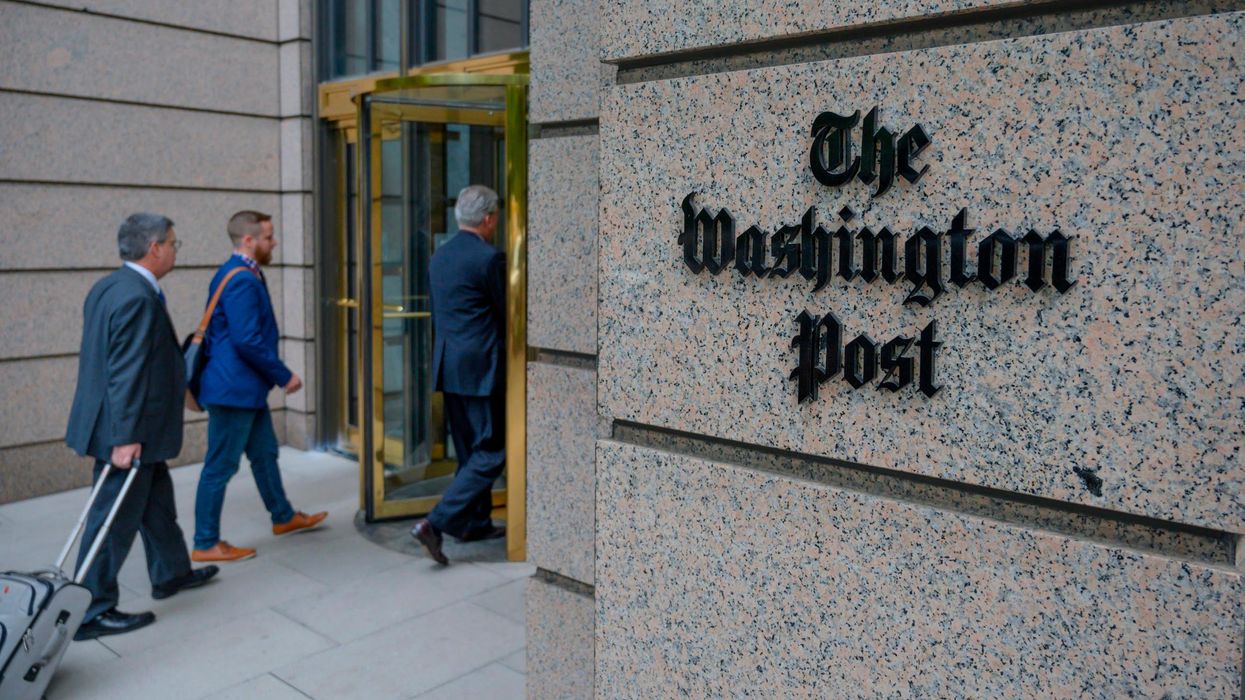 "We're worth more than what they're offering," said the Washington Post News Guild.
More than 700 unionized staffers of The Washington Post made a request of readers on Wednesday: For 24 hours starting on Thursday, December 7, they said, "please do not engage with any Washington Post content"—including reading the venerated newspaper's print and online editions, listening to podcasts, watching videos, or filling out the crossword puzzle.
The journalists and staff members are staging a one-day work stoppage to protest extensive staffing cuts in the newsroom over the past year and management's refusal to "bargain in good faith" and offer a fair contract to members of the Washington Post News Guild.
"For 18 months, members of our union, the Post Guild, have sought to negotiate a fairer contract for us all," wrote the union to readers. "But management has refused to bargain in good faith and repeatedly—and illegally—shut down negotiations over key issues, such as pay equity, raises that keep pace with inflation and our competitors, remote work policies, mental health supports, and a buyout package that seeks to reduce our workforce by 10%."
"That's why, on December 7, Washington Post workers are going on strike for 24 hours," the workers said.
On social media, the union detailed its demands and contrasted them with management's offers in the most recent negotiations.
The Post Guild asked for raises of 4% annually for three years to help staffers support themselves and their families amid inflation and the rising cost of living; management offered just 2.25% in the first year and 2% in the second and third year of the contract.
The newspaper—owned by Amazon founder Jeff Bezos, currently the third-richest person in the world with a net worth of $167.8 billion—also said it would provide "no mental health[care] guarantees" and that it has "absolute power to demand full-time return to the office at any time." The union had called for a continuation of the current hybrid working arrangement with staffers permitted to work from anywhere for four weeks out of the year.
"We're worth more than what they're offering," said the Post Guild.
The union has also voiced objections to repeated staffing cuts at the Post this year. The company has laid off nearly 40 people in 2023, said the Post Guild, as well as offering "voluntary" buyouts to 240 employees.

"Nowthe Post has threatened that if they don't get enough people to leave, more layoffs will be next," said the union in another message to readers in which members asked the public to write to the newspaper management and tell executives they support "its workers in our fight to keep our jobs and earn a living wage."
The Post currently aims to shrink its workforce by about 10%, with about 940 journalists in the newsroom.

"That means fewer Post employees making the critical journalism that keeps our communities informed and holds our public officials accountable. Democracy Dies in Darkness, right?" said the unionized workers, quoting the company's slogan that was adopted in 2017.
In a video posted on social media, some of the Guild's 700 dues-paying members—who work in editorial, advertising, and non-newsroom departments—shared how they are continuously covering a tumultuous time in U.S. history, from the January 6 insurrection, to the Covid-19 pandemic, to the climate crisis.
"I'm worth a fair and transparent pay process," said publicist Kathleen Floyd.
"I'm worth job protections that value my years of service," added health and medicine reporter Lenny Bernstein.
Nearly 750 Post workers are expected to join the walkout on Thursday, Reutersreported.
"Taking this historic action is not a decision we came to lightly. We take seriously the impact it will have on the people, issues and communities we cover," said the Guild in its letter to readers. "ThePost cannot stay competitive, retain the best talent, or produce the kind of elite journalism you rely on without giving its staff a fair deal."

News