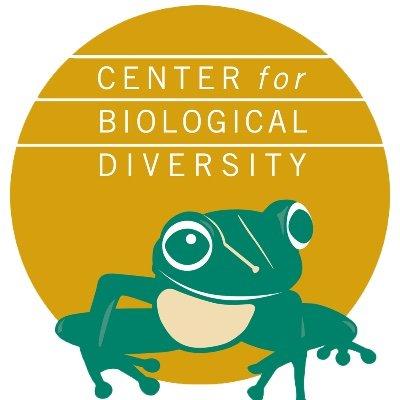 For Immediate Release
December, 01 2016, 01:30pm EDT
Contact:
Tel: (520) 623.5252,Email:,center@biologicaldiversity.org
Number of Species on Waiting List for Endangered Species Act Protection Drops to Lowest Level in History
Number of Species Needing Help Remains High
WASHINGTON
As a result of a pair of settlement agreements with the Center for Biological Diversity and WildEarth Guardians, the number of species on the waiting list for Endangered Species Act protection has dropped to the lowest level since the "candidate" list was begun in 1975. The U.S. Fish and Wildlife Service announced today that only 30 species are now on the candidate waiting list for protection, including the Pacific walrus, Oregon's red tree vole and the eastern gopher tortoise.
Although the Service has made great progress reducing the backlog of candidate species, the agency faces a backlog of more than 500 species that have been petitioned for protection. The Service has developed a workplan to make decisions for 320 of these petitioned species over the next seven years, but whether it will be able to implement this workplan under a Trump administration is in serious question.
"The Endangered Species Act has been tremendously successful, saving more than 99 percent of the species under its care from extinction, but it only works for species once they're protected as threatened or endangered," said Noah Greenwald, endangered species director at the Center. "For this reason it's critical that the Fish and Wildlife Service be given the funding and freedom to do its job and make decisions about protection for the hundreds of species waiting for consideration, consistent with its workplan."
In 2011 the Service and the Center reached a landmark agreement that required the agency to make protection decisions for the 251 species on the candidate list as of 2010, as well as initial decisions on 506 additional species petitioned for protection. By the end of fiscal year 2016, the Service had completed most of its commitments under the agreement, resulting in protection of 176 species and proposed protection for another 19. Most of the 506 petitioned species received positive initial findings, suggesting they may warrant protection, but continue to await protection decisions. Under the Endangered Species Act, the Service is supposed to make protection decisions within one year of receiving a petition, but most of these hundreds of species have already been waiting more than five years.
"We call on the incoming Trump administration to follow the law and make protection decisions for the hundreds of species desperately awaiting consideration," said Greenwald. "If the Fish and Wildlife Service is not allowed to do its job under the Trump administration, we will have no choice but to turn to the courts."
A recent study found that on average imperiled species have waited more than 12 years to receive endangered species protection. This has real consequences, with at least 44 species having gone extinct while they waited. The study also found that lawsuits by groups like the Center identified species stuck in the process and sped that protection.
In August the Center filed a notice of intent to sue over many of the petitioned species awaiting decisions. Following this notice the Service issued its workplan. Given this encouraging sign, the Center does not plan to file a lawsuit in accordance with its notice, but rather to let the Service complete its workplan.
"Our sincere hope is that the Trump administration will not prevent the Service from carrying out its legal duty to protect America's most imperiled species from extinction," said Greenwald. "And the need is great -- scientists agree that the planet is undergoing its sixth major extinction crisis. The Endangered Species Act is one of the strongest laws any nation has to safeguard biological diversity in the face of ever-increasing threats."
At the Center for Biological Diversity, we believe that the welfare of human beings is deeply linked to nature — to the existence in our world of a vast diversity of wild animals and plants. Because diversity has intrinsic value, and because its loss impoverishes society, we work to secure a future for all species, great and small, hovering on the brink of extinction. We do so through science, law and creative media, with a focus on protecting the lands, waters and climate that species need to survive.
(520) 623-5252
LATEST NEWS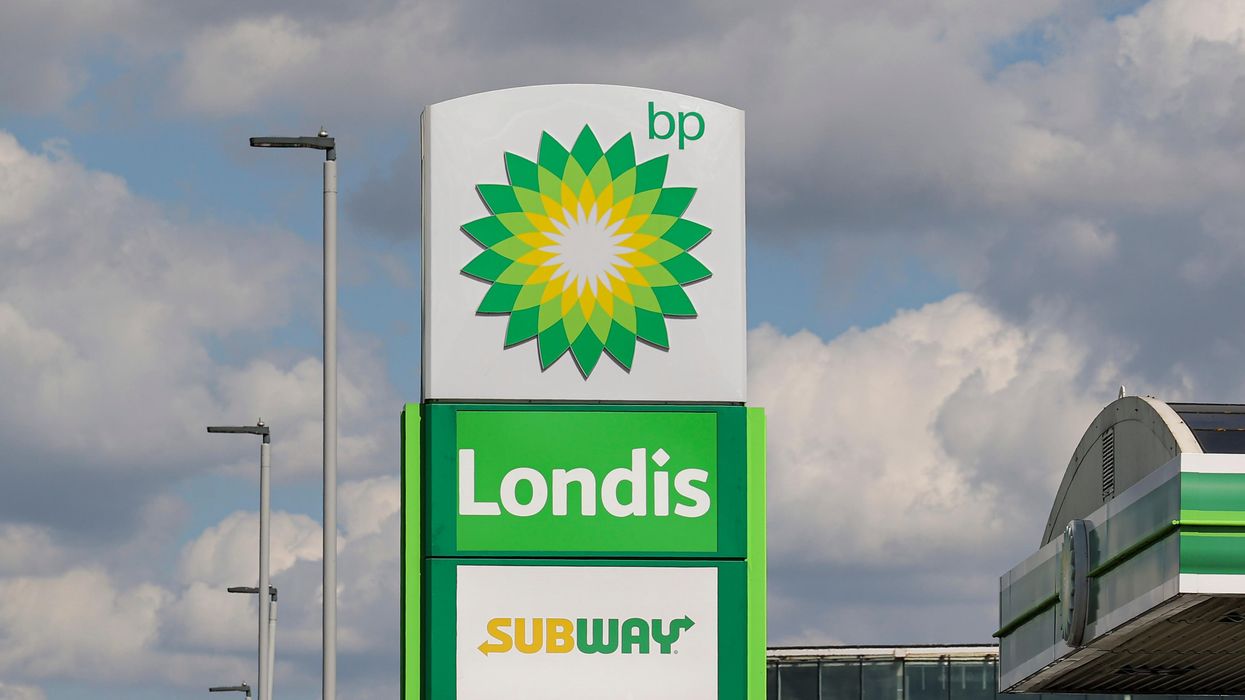 "Just when we need to be rolling back oil and gas production, BP is rolling back its climate commitments."
BP, a London-based oil giant that has attempted to style itself as a leader of the renewable energy transition, announced Tuesday that it is slashing its emission-reduction goals and planning more fossil fuel output than previously expected after reporting a record $28 billion in profits for 2022—more than double what it made the year before.
Compared to its earlier plan to curtail fossil fuel production by 40% below 2019 levels, the company said it now intends to cut output by just 25% by 2030.
"BP correspondingly now aims for a fall of 20% to 30% in emissions from the carbon in its oil and gas production in 2030 compared to a 2019 baseline, lower than the previous aim of 35-40%," the company said in a press release.
The oil giant also said it plans to pour just as much money—up to $8 billion—into its fossil fuel businesses as its so-called "transition growth engines," which include renewables, by 2030.

BP's announcement came a day after the head of the United Nations said fossil fuel companies that can't establish credible plans to sharply reduce carbon emissions "should not be in business."
"We need a renewables revolution, not a self-destructive fossil fuel resurgence," said U.N. Secretary-General António Guterres.
BP's decision to scale down its climate goals drew the ire of campaigners and scientists, who stressed that growing fossil fuel production is imperiling global hopes of staving off even more catastrophic warming.
"Just when we need to be rolling back oil and gas production, BP is rolling back its climate commitments," said Doug Parr, Greenpeace U.K.'s chief scientist. "Don't let the spin disguise it. This looks like BP edging back to being a traditional oil company."
Climate scientist Bill McGuire argued BP's announcement further demonstrates that fossil fuel companies can't be trusted to voluntarily cut production and potentially sacrifice short-term profits for the sake of the climate, no matter how splashy their pledges and rebrands.
"BP cuts its emissions pledge and plans a greater production of oil and gas over the next seven years compared with previous targets," McGuire tweeted. "This is criminal. [Fossil fuel] corps must be forced to stop drilling. It is our only chance now."
"These companies are not serious about climate action or transitioning away from oil and gas."
BP is the latest oil and gas behemoth to report record-shattering profits for 2022, a banner year for fossil fuel companies thanks in large part to the ongoing energy market impacts of Russia's war on Ukraine.
In its fourth quarter earnings announcement, BP said it would boost its dividend and buy back an additional $2.75 billion worth of its own shares. The company repurchased $11.25 billion of its stock last year.
"Importantly, we are delivering for our shareholders—with buybacks and a growing dividend," BP CEO Bernard Looney said in a statement. "This is exactly what we said we would do and will continue to do—performing while transforming."
Freya Aitchison, oil and gas campaigner at Friends of the Earth Scotland, called BP's profits "sickening" and said fossil fuel giants "are being allowed to bank billions in profits whilst millions of ordinary people struggle to pay their bills."
"Bosses and shareholders at these big polluters are being allowed to get even richer by profiteering from one of our most basic needs. The harm caused by the fossil fuel energy system couldn't be clearer," Aitchison added. "These companies are not serious about climate action or transitioning away from oil and gas. The evidence shows they are spending just a tiny fraction of their profits into truly green projects."
News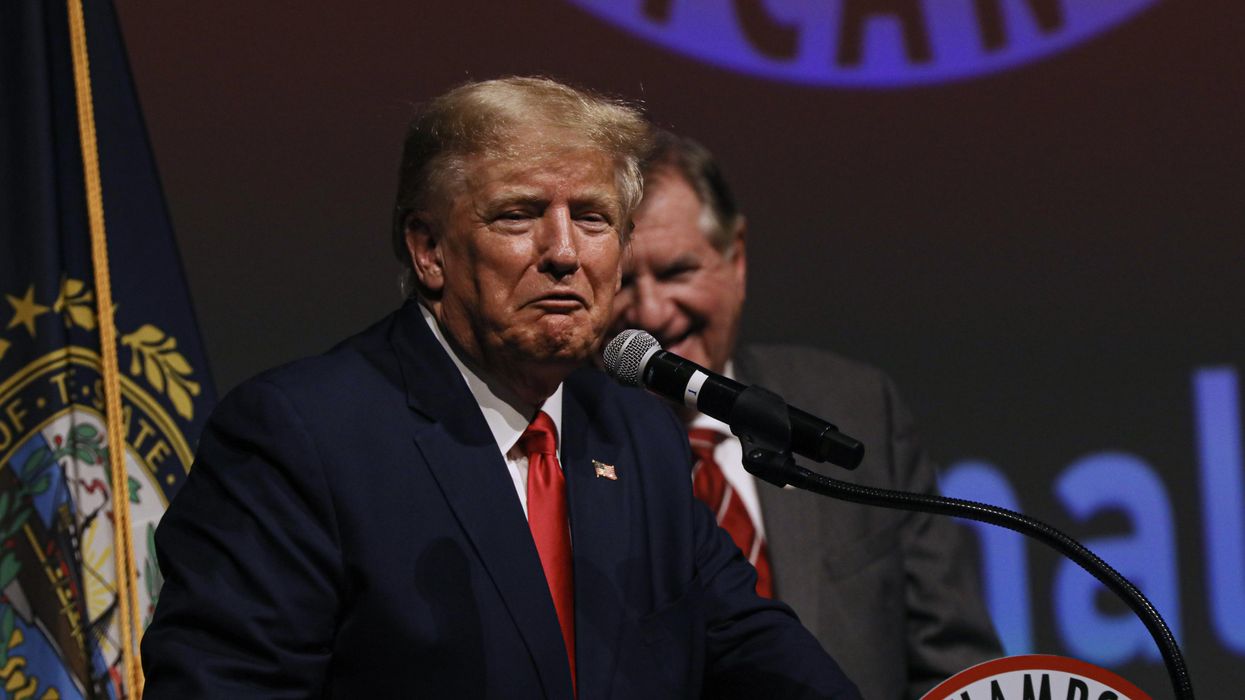 "This was a righteous case. You should bring it," Mark Pomerantz says to Alvin Bragg. "It's important. And if you made the wrong decision, make a better decision."
"We developed evidence convincing us that Donald Trump had committed serious crimes. As we put the facts together, many of us came to believe that we had enough evidence to convict him, and we could present a solid case in court that would lead to a guilty verdict."
That's what Mark Pomerantz—one of two prosecutors involved with the Manhattan district attorney's probe into the former president who resigned in protest last year—wrote in his new book, People vs. Donald Trump: An Inside Account, set to be published Tuesday by Simon & Schuster.
The Hill, which obtained a copy of the 304-page book, reported Monday on what Pomerantz had to say about Alvin Bragg, Manhattan's current district attorney, succeeding Cy Vance Jr.
"The district attorney agreed and authorized the new prosecution," Pomerantz wrote of Vance. "But then the district attorney's office went through one of its very infrequent regime changes. The new regime decided that Donald Trump should not be prosecuted, and the investigation faltered."
According to The Hill:
Bragg in a statement said he didn't read the book, but he criticized it for jeopardizing the office's ongoing investigation. When reached for comment, his office also provided a copy of confidentiality rules in the employee handbook and a series of statements from prosecutor groups raising concerns.

"After closely reviewing all the evidence from Mr. Pomerantz's investigation, I came to the same conclusion as several senior prosecutors involved in the case, and also those I brought on: more work was needed. Put another way, Mr. Pomerantz's plane wasn't ready for takeoff," Bragg said in a statement.

"Our skilled and professional legal team continues to follow the facts of this case wherever they may lead, without fear or favor. Mr. Pomerantz decided to quit a year ago and sign a book deal," he added.
The book is not the first time Pomerantz has made his argument that investigators had enough evidence to charge Trump, who is now seeking the GOP's 2024 presidential nomination. Last March, The New York Timesreported on the ex-prosecutor's resignation letter to Bragg the previous month.
"I believe that Donald Trump is guilty of numerous felony violations of the penal law in connection with the preparation and use of his annual statements of financial condition," Pomerantz wrote. "His financial statements were false, and he has a long history of fabricating information relating to his personal finances and lying about his assets to banks, the national media, counterparties, and many others, including the American people."
Pomerantz—who spent a year poring over Trump's financial statements and accounting documents from 2011-20—also outlined the case against the former president Sunday in a "60 Minutes" interview CBS News' Bill Whitaker:
Mark Pomerantz: And what the investigation determined was that the financial statements that were submitted to banks for those years were overstated in each case by literally billions of dollars.

Bill Whitaker: Billions—

Mark Pomerantz: Billions of dollars.

Bill Whitaker: How was his business empire dependent on, or influenced by these false statements?

Mark Pomerantz: The financial statements that he prepared were given to the banks, and had to be given to the banks, in order to get the loans that he got. So he got hundreds of millions of dollars of bank financing in connection with many of his properties.

Bill Whitaker: it sounds like you're saying that his empire is built on lies.

Mark Pomerantz: His empire was built on lies. I am saying that.

[...]

Bill Whitaker: He paid off the loans. What's the crime? 

Mark Pomerantz: The law is crystal clear that you don't have to prove that a loan wasn't repaid or that a bank lost money. It's still a crime to lie to a bank to get a loan.
Asked what his message to Bragg is now, Pomerantz said: "This was a righteous case. You should bring it. It's important. And if you made the wrong decision, make a better decision."

Similar to his statement to The Hill, Bragg told "60 Minutes" that he believed that further investigation was needed and his office's probe is ongoing.
Trump lashed out at Pomerantz and what he called the CBS "hit job" on his Truth Social platform, saying in part: "Crooked Hillary Clinton's lawyer, radically deranged Mark Pomerantz, led the fake investigation into me and my business at the Manhattan D.A.'s Office and quit because D.A. Bragg, rightfully, wanted to drop the 'weak' and 'fatally flawed' case. Now, Pomerantz got himself a book deal, and is obsessively spreading falsehoods about me. With all of this vicious disinformation being revealed by a 'prosecutor,' how can I ever be treated fairly in New York, or anywhere else? End the Witch Hunts!"
The former president faces a variety of legal issues related to his business, his handling of classified documents, and his attempt to overturn the 2020 election.

The "60 Minutes" interview and The Hill's reporting followed multiple reports about the forthcoming book—including The Daily Beastrevealing Friday that Pomerantz wrote, "To rebut the claim that Trump believed his own 'hype'... we would have to show, and stress, that Donald Trump was not legally insane."
"Was Donald Trump suffering from some sort of mental condition that made it impossible for him to distinguish between fact and fiction?" he added, noting that lawyers advising the district attorney's office "discussed whether Trump had been spewing bullshit for so many years about so many things that he could no longer process the difference between bullshit and reality."
News
"This case has been an obscene injustice," Amnesty's Hana Young said as the mass trial began. "Peaceful political opposition is not a crime."
As the 90-day trial of 16 pro-democracy figures began Monday in Hong Kong, the global human rights group Amnesty International blasted what it called the "politically motivated" charges against the defendants, while urging authorities to drop the case.
The 16 defendants are part of a group of 47 people including former lawmakers, ex-district councilors, academics, and activists who were arrested in January 2021 and subsequently charged with "conspiracy to commit subversion" in alleged violation of a 2020 national security law. The legislation has been condemned by legal experts and activists as a threat to both human rights and Hong Kong's purported autonomy from Beijing.
The 16 pleaded not guilty Monday; the other 31 previously entered guilty pleas. All of the so-called Hong Kong 47 stand accused of plotting to turn Hong Kong's legislature into a "lethal constitutional weapon" against the Chinese government. In a break with Hong Kong's common law judicial tradition, the case is being tried by a trio of hand-picked prosecutors instead of a jury.

"This case has been an obscene injustice since the unprecedented mass prosecution of the 47 defendants began in March 2021," Amnesty deputy regional director Hana Young said in a statement. "In a trial that lays bare the intrinsically abusive nature of the national security law, some of the defendants face up to life in prison simply for taking part in political party 'primaries.'"
\u201cVIDEO: Hong Kong's largest national security trial opened Monday with 47 pro-democracy figures accused of trying to topple the government.\nThe defendants, who include some of the city's most prominent activists, face up to life in prison if convicted.\u201d

— AFP News Agency (@AFP News Agency) 1675687200
The five defendants accused of being "major organizers" of the plot are: Benny Tai, a legal scholar; Au Nok-hin, an ex-legislator; Chiu Ka-yin and Chung Kam-lun, former district council members; and Gordon Ng Ching-hang, an activist.
"They are forced to make the impossible decision between pleading guilty to a nonexistent crime for a potential reduction in sentence, or fighting a losing battle under the unjust national security law," Young added. "Most of the 47 have been detained for two years without trial, due to the extremely stringent bail threshold which in effect creates an assumption against bail in national security cases. Whatever happens in the trial, that injustice alone can never be undone."
Young continued:

With this mass trial, the Hong Kong government is attempting to shut off all meaningful political participation in Hong Kong. But the fact that people came to the court today to protest against these prosecutions, despite the risks, showed that the Hong Kong authorities will never be able to fully crush dissent.

People must be allowed to freely express their opinions in Hong Kong, without the threat of jail. Peaceful political opposition is not a crime.
"The charges against the 47 are based entirely upon claimed hypothetical threats to national security," Young added. "All those still detained in the case should be immediately released and the charges against all dropped."
There was a heavy police presence outside the West Kowloon Magistrates' Courts as the trial got underway Monday. Protesters, including members of the progressive League of Social Democrats, staged small demonstrations outside the building before being dispersed.
\u201cThe League of Social Democrats is the only group protesting outside the court building, as the landmark trial on 47 leading pro-democracy icons kicks off in Hong Kong. Such a demonstration is rarely seen although it's a very small-scale one.\u201d

— Phoebe Kong (@Phoebe Kong) 1675658145
"Primary elections are something that happens in every democratic country," one supporter of the defendants toldAgence France-Presse outside the court. "But I don't know why something like this has happened in Hong Kong, that holding primaries is being considered breaking the law."
During both the Trump and Biden administrations, the United States—which Beijing accuses of "interference in Hong Kong affairs" and "anti-China destabilization"—imposed sanctions on a handful of Hong Kong and Chinese officials in connection with the crackdown. Biden also recently extended a program that shields Hong Kong residents from deportation.

News
SUPPORT OUR WORK.
We are independent, non-profit, advertising-free and 100%
reader supported.