For Immediate Release
April, 04 2016, 11:00am EDT
Exposed: Most CEOs Support Paid Sick Leave, Increased Minimum Wage, and More But Chamber Lobbyists Told How to "Combat" These Measures
In Closed-Door Webinar, Luntz Pollsters Instruct Chamber Lobbyists How to Thwart Local Biz Owners' "Empathy" for Workers to Advance National Anti-Worker Agenda
MADISON
Video footage of a closed-door webinar provided to the Center for Media and Democracy (CMD) reveals top GOP pollsters instructing Chamber of Commerce lobbyists to ignore internal survey data showing that Chamber members across the country overwhelmingly support progressive workplace policies including raising the minimum wage, providing paid sick days, and increasing paid family leave. (These and other materials are available here.)
In the video, pollsters with LuntzGlobal, the survey research firm of noted GOP pollster Frank Luntz, coach lobbyists from state and local Chambers on how to thwart the "empathy" that Chamber members feel for their employees in order to advance an anti-worker agenda aligned with the Koch Brothers and other corporate interests.
"This webinar reveals just how deeply corporate interests and their lobbyists are influencing the priorities of state Chambers of Commerce, even when that agenda contradicts the opinions of their local business members," said Lisa Graves, executive director of the Center for Media and Democracy, a national watchdog organization that monitors the hidden influence of corporate interests in politics. "Rather than listening to its members and crafting a policy agenda that reflects their priorities, Chamber lobbyists pick their policy positions behind closed doors and then figure out how to convince their members to fall in line."
"It's a warped, undemocratic process, and the Chambers should be held accountable for their claims to the public, press, and elected officials that businesses oppose raising the minimum wage, paid sick leave, increased family and medical leave and other common sense policies, when in fact substantial majorities of business executives actually support these public policies," she added.
During the hour-long webinar, which was hosted by the Council of State Chambers in February 2016, LuntzGlobal consultants present the results of an internal survey of 1,000 C-suite executives who are either current or prospective Chamber members. The poll finds that - contrary to the Chamber's lobbying agenda - 80 percent of current or prospective Chamber members support raising the minimum wage, 73 percent support paid sick days, 78 percent support predictive scheduling policies, 72 percent support increased maternity leave time, and 82 percent support increased paternity leave time, among other policies.
In the webinar, a LuntzGlobal consultant asks about the poll findings: "So what do these results all have in common? Well quite frankly, they're all empathetic." In response, the consultants advise Council of State Chamber lobbyists on messaging and strategies to help their members get over their empathy and to undermine and change their members' views: "So what we'll try to do is actually give you a few helpful hints on how to actually combat these [workplace reform efforts and their popularity among business leaders] in your states..."
"With their internal polls showing that business owners and executives support raising the minimum wage by an overwhelming 80-to-8 percent, it's unconscionable that the U.S. Chamber and state chambers continue to fight the wage increases that America's workers and our economy need," said Christine Owens, executive director of the National Employment Law Project.
In state and cities where these policies have been debated, the local Chamber is almost always in the frontlines of the local opposition, working with other local affiliates of the National Restaurant Association, the American Hotel & Lodging Association, and other corporate trade groups to slow or stop the advances of these policies.
"Paid sick days, paid family and medical leave, fair scheduling and a higher minimum wage are critically important to the health and well-being of workers, their families and the businesses that employ them," said Debra L. Ness, president of the National Partnership for Women & Families, which has pioneered this country's leave policies. "We have known for years what this research confirms: that an overwhelming share of business leaders support paid sick days, paid leave and other family friendly policies. It's long past time for the knee-jerk opposition, and baseless sky-is-falling claims, from organized business interests to end. We should be working together to adopt the advances that benefit everyone, not having pitched battles every time we try to advance a paid sick days or paid leave law or raise the minimum wage."
Carrie Gleason, Director of the Fair Workweek Initiative at the Center for Popular Democracy, added: "For years we have known companies support scheduling policies that let working families thrive because they're good for everyone -- workers, business and the economy. It's clear that the Chamber acts against the interests of its own members when it lobbies against policies their members clearly support, as shown by the 70% backing for predictive scheduling. That's why policymakers this year have acted swiftly to guarantee new baseline standards for today's workweek, and we hope this news encourages even more employers to come out in support of hours that work for all."
The Council on State Chambers, which is staffed by the lobbying firm MultiState Associates, Inc., has doubled-down on political engagement in cities and states across the country: In 2012, COSC established a "State Chamber Policy Center" to disseminate reports on issues and legislative proposals and to manage a network of state Chamber government affairs staff, policy experts, and communications staff.
"I'm not surprised that Luntz's poll showed strong business support for increasing the minimum wage," saidJon Cooper, President and Co-Owner, Spectronics Corporation in Westbury, NY. "Raising the minimum wage will boost the economy and it encourages better business practices. Companies that invest in their workforce have more motivated, more productive employees who make fewer mistakes that cost time and money. When the minimum wage is so low that even full-time workers need public assistance to get by, it weakens consumer demand and hurts our economy."
The U.S. Chamber has lobbied on Capitol Hill and in statehouses across the country to block federal, state and local minimum wage increases, and has been active in states like Arizona, Alabama, Maine, Minnesota, Missouri, Michigan and Wisconsin to preempt local minimum wage ordinances. It has lobbied against paid sick days in many states, including California, Connecticut, Colorado (Denver) , Florida, Maryland, New Jersey and New Mexico.
The U.S. Chamber has close ties to some of the largest multinational corporations in the world, including Koch Industries, whose leaders, Charles and David Koch, have funded an array of groups that actively oppose policies like increasing the minimum wage. The Koch brothers' group Freedom Partners has donated millions to the Chamber of Commerce in recent years. In January, the Council of State Chambers held a session for state lobbyists on "Policy and Politics in 2016," where Marc Short, then-President of Freedom Partners, was a designated speaker.
The LuntzGlobal survey reflects a national sample of business owners and executives who are registered voters and who are members of the local, state, or U.S. Chamber of Commerce or match the profile of executives that the chambers would want to attract. In all, 73% were CEOs or owners; more than half (59%) had revenues of between $50 million and $500 million; 39% had fewer than 100 employees while another 41% had 100-499 employees. The results included 250 responses per region (East, Midwest, South, West), with results weighted among all states in each region.
The Center for Media and Democracy has previously released key whistleblower documents exposing the dark lobbying efforts of groups including the America Legislative Exchange Council (ALEC) and other corporate interests. CMD publishes PRWatch.org, ALECexposed.org, SourceWatch.org and other sites.
The Center for Media and Democracy (CMD) is a non-profit investigative reporting group. Our reporting and analysis focus on exposing corporate spin and government propaganda. We publish PRWatch, SourceWatch, and BanksterUSA. Our newest major investigation is available at ALECexposed.org. We accept no funding from for-profit corporations or the government. If you would like to make a financial contribution to support our work, please click here.
LATEST NEWS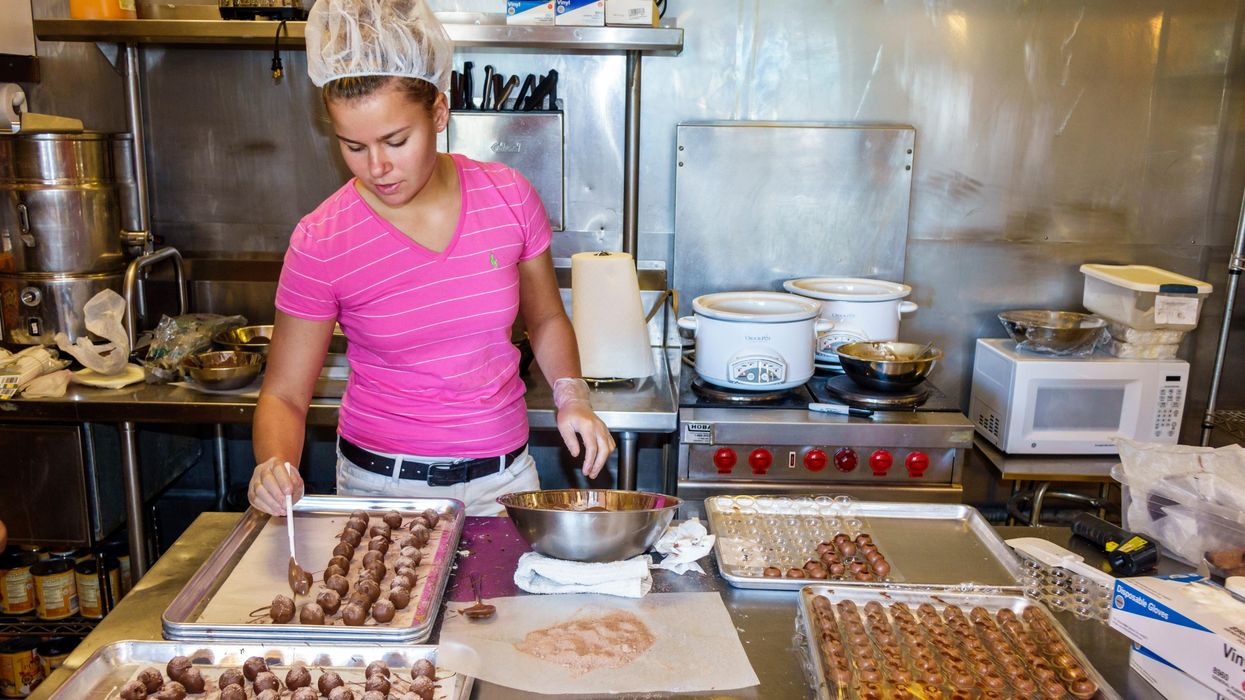 "This is just crazy," said the president of the Iowa Federation of Labor, AFL-CIO. "A kid can still lose an arm in a work-based learning program."

Labor advocates on Tuesday decried a business-backed bill introduced by Republican state lawmakers in Iowa that would roll back child labor laws so that teens as young as 14 could work in previously prohibited jobs including mining, logging, and animal slaughtering—a proposal one union president called dangerous and "just crazy."
Senate File 167, introduced by state Sen. Jason Schultz (R-6) would expand job options available to teens—including letting children as young as 14 work in freezers and meat coolers and loading and unloading light tools, under certain conditions.
Teens under 18 would still be generally barred from employment in fields including mining, logging, demolition, and meatpacking, and from operating potentially dangerous machinery and equipment including circular saws, guillotine shears, and punching machines.
However, the Des Moines Registerreports the proposed law contains "an entirely new section" that "would allow the Iowa Workforce Development and state Department of Education heads to make exceptions to any of the prohibited jobs for teens 14-17 'participating in work-based learning or a school or employer-administered, work-related program.'"
\u201cThe new Iowa bill would also completely lift a ban on 14 and 15-year-olds working in freezers and meat coolers, and allow kids as young as 14 1/2 to drive themselves to work. Other dangerous jobs would be allowed with exemptions.\n\nhttps://t.co/t1nEAl4mEo\u201d

— More Perfect Union (@More Perfect Union) 1675781655
The proposed bill—which comes amid an ongoing labor shortage in Iowa—also expands the hours teens may work, and shields businesses from liability if a minor employee is sickened, injured, or killed as a result of a company's negligence.

"This is just crazy," Charlie Wishman, president of the Iowa Federation of Labor, AFL-CIO, told the Des Moines Register. "A kid can still lose an arm in a work-based learning program."
Wishman said the bill will gut more than a century of child labor protections, many of which were enacted in an era when "children were hurt and killed" on the job.
\u201cInstead of raising the minimum wage and paying adults more or funding a social safety net, Iowa would rather bring back child labor.\u201d

— Lyz Lenz (@Lyz Lenz) 1675789111
"The idea of putting children into work activities that could be dangerous is something that is not only irresponsible but reprehensible," Wishman added.
Iowa state Sen. Claire Celsi (D-16) called the proposed legislation "another sign that the labor market in Iowa is in big trouble."
"Businesses are so desperate to hire warm bodies that they want politicians to bend child labor laws (and eliminate corporate liability)," she wrote on Twitter.
\u201cIf you squint, you can see the future that the GOP envisions and it looks a lot like the past. Education will be a privilege for those who can afford it. For the rest, there is labor. Just don't get hurt! https://t.co/Ynke4bEKeG\u201d

— Jennifer Berkshire (@Jennifer Berkshire) 1675349664
State Sen. Nate Boulton (D-20), an attorney specializing in labor law, described the bill as "offensive."
"Putting children at risk, and creating immunity for that risk, is not acceptable," he told Iowa Starting Line.
As in other states, child labor violations are not uncommon in Iowa, with immigrant minors particularly susceptible to exploitation.

"These efforts to roll back child labor laws overlap with the conservative changes to school curriculum," tweeted education podcaster and author Jennifer Berkshire. "The through line is an effort to teach kids that free enterprise rules and that the boss is king."

News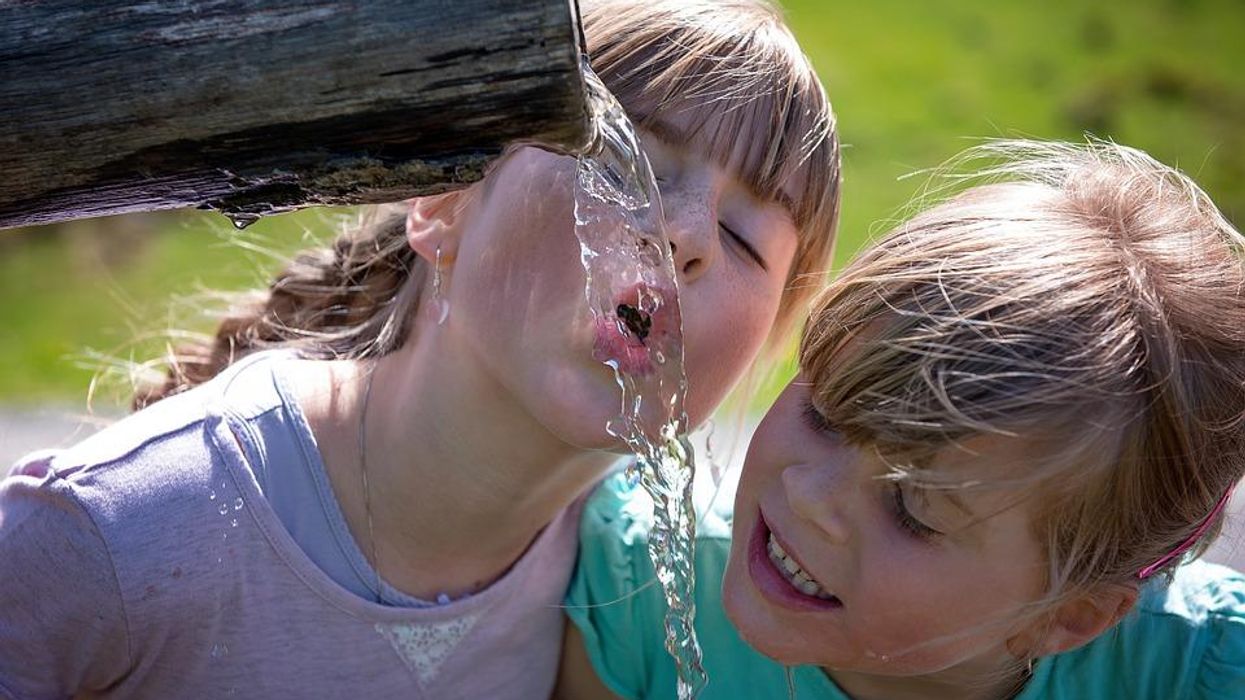 The proposal treats the PFAS family of chemicals "as the public health menace it is," said one advocate.
The toxic materials that have come to be known as "forever chemicals" because of their ability to build up in the environment, wildlife, and humans could soon be on their way out in the European Union, after officials began consideration of ban on more than 10,000 chemical substances in the PFAS family.
Representatives from Germany, the Netherlands, Denmark, Sweden, and Norway have been collaborating on the proposal, and said in a statement that the ban will "make products and processes safer for humans."
"A ban on PFAS would reduce quantities of PFAS in the environment over the long term," they added.
"You can find PFAS in penguins in the Antarctic, in polar bears in the Arctic, even in rain water in Tibet."
The ban on per-and polyfluoroalkyl substances—used in tens of thousands of everyday products including non-stick pans, raincoats, textiles, and cars—would take effect 18 months after its passage for products for which manufacturers have identified alternatives.
Companies that cannot readily switch to using alternative materials will have up to 12 years to comply with the ban.
The Health and Environment Alliance (HEAL) praised the E.U. for its "comprehensive" proposal "to cut PFAS emissions at the source, which is long overdue."

"Now member states have to work together towards a highly protective restriction that is as broad as possible in terms of PFAS coverage and uses," said Natacha Cingotti, health and chemicals program lead at HEAL.
PFAS have been linked to a variety of illnesses including kidney and testicular cancer, thyroid issues, and immune problems.

Since the chemicals do not decompose due to strong bonds between carbon and fluorine atoms, they have been detected in human breast milk samples. A study released last month by Duke University and the Environmental Working Group found that eating just one freshwater fish in the U.S. exposes a person to the same amount of PFAS as drinking contaminated water for a month.
"You can find PFAS in penguins in the Antarctic, in polar bears in the Arctic, even in rain water in Tibet," said Audun Heggelund of the Norwegian Environment Agency at a media briefing in Brussels on Tuesday.
Actor and environmental activist Mark Ruffalo called the proposal "amazing news" and called on U.S. officials to act urgently to eliminate the use of PFAS.
\u201cAmazing news out of Europe. Treating the \u201cforever chemical\u201d family of PFAS as the public health menace it is. We need the US @EPA to stop playing with our people\u2019s health and do the same. \nhttps://t.co/t9hhXT8WjU\u201d

— Mark Ruffalo (@Mark Ruffalo) 1675804513
"We need the U.S. Environmental Protection Agency to stop playing with our people's health," said Ruffalo.
News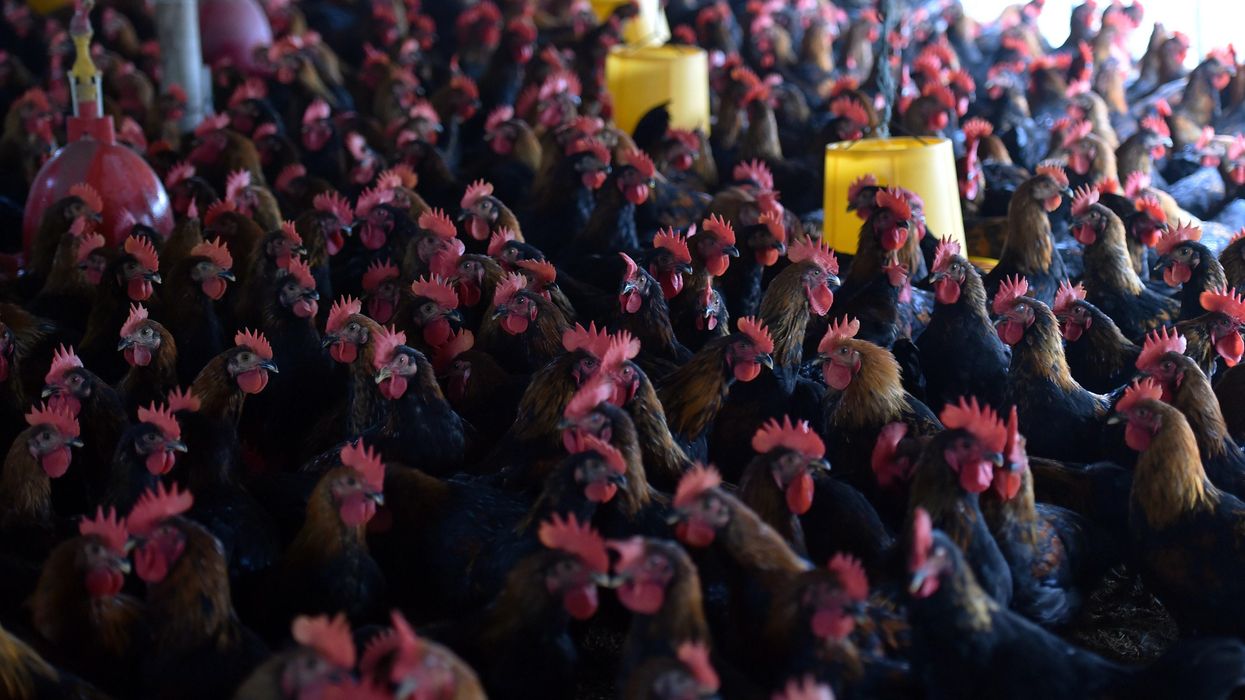 "Antimicrobial resistance is one of the definitive challenges of our times," said one U.N. leader. "Getting a grip on environmental pollution is critical."
A new report out Tuesday from the U.N. Environment Program warns that as many as 10 million people could die from so-called "Superbugs" annually by 2050 as the result of antimicrobial resistance driven by environmental pollution and irresponsible practices from a range of industries.
The report, titled Bracing for Superbugs, explains how pollution from hospital wastewater, sewage discharged from pharmaceutical production facilities, and run-off from animal and plant agriculture can be rife with "not only resistant microorganisms, but also antimicrobials, various pharmaceuticals, microplastics, metals, and other chemicals, which all increase the risk of AMR [antimicrobial resistance] in the environment."
The more prevalent AMR becomes, the more likely the global community is to face a fast-spreading "superbug," which would threaten people in wealthy countries with well-funded healthcare systems and people across the Global South alike.
Preventing the spread of antibiotic-resistant superbugs is just the latest reason for global policymakers to ensure "solid regulation of discharges [and] strengthening [of] wastewater treatment," wrote U.N. researchers in the report, as UNEP executive director Inger Andersen noted that the report shows the far-reaching benefits of acting to protect the environment.
"Polluted waterways, particularly those that have been polluted for some time, are likely to harbor microorganisms that increase AMR development and distribution in the environment."
"The same drivers that cause environmental degradation are worsening the antimicrobial resistance problem," said Andersen at the sixth meeting of the Global Leaders Group on Antimicrobial Resistance (GLGAMR) in Barbados. "The impacts of anti-microbial resistance could destroy our health and food systems. Cutting down pollution is a prerequisite for another century of progress towards zero hunger and good health."
Currently, AMR is linked to as many as 1.27 million deaths per year, and as Barbados Prime Minister Mia Mottley, the chair of the GLGAMR, said at the conference, the crisis "is disproportionately affecting countries in the Global South."
\u201c"The environmental crisis of our time is also one of human rights and geopolitics" \u2013 Prime Minister of Barbados & @GLGAMR Chair @miaamormottley cites inequities & calls for global action on #AntimicrobialResistance at launch of @UNEP report: https://t.co/AFHp0xhMyS\u201d

— UN Environment Programme (@UN Environment Programme) 1675796461
According to the study, the pharmaceutical industry frequently releases untreated wastewater containing "active pharmaceutical ingredients" such as "antibiotics, antivirals, and fungicides, as well as disinfectants."
Those contaminants increase the likelihood that "resistant superbugs" will "survive in untreated sewage," reads The Guardian.
According to UNEP, chronically polluted waterways are more likely "to harbor microorganisms that increase AMR development and distribution in the environment."
From the agricultural industry, the report warns that the "use of antimicrobials to treat infection and promote growth" among livestock, the "use of reclaimed wastewater for irrigating crops, use of manure as fertilizer, and inadequate waste management" all serve as entry points for AMR organisms into the environment.
UNEP noted that countries including Belgium, China, Thailand, the Netherlands, and Denmark have all "meaningfully reduced antimicrobial use in food animal husbandry."

According to a study published in OnEarth in 2014, Denmark instituted reforms including significantly limiting how much veterinarians could profit from the sale of antibiotics starting in 1995, and four years later outlawed all "nontherapeutic use of antibiotics in pigs... a huge change in a nation that is the world's leading exporter of pork."
"Although the situation is improving in some parts of the world, vast amounts of antimicrobials are used to treat and prevent infections in food animals," Matthew Upton, a professor of medical microbiology at the University of Plymouth in the U.K., told The Guardian. "Improved husbandry and other infection prevention and control methods like vaccination should be used to reduce infections and the need for antimicrobial use, which in turn limits environmental pollution with antimicrobials, antimicrobial residues, and resistant microbes."
Other steps policymakers can take, said UNEP, include:
Increasing global efforts to improve integrated water management and promote water, sanitation, and hygiene to limit the development and spread of AMR in the environment as well as to reduce infections and need for antimicrobials;
Integrating environmental considerations into national action plans on AMR which were developed in 2016 through the U.N.'s "One Health" campaign aimed at linking concerns for the well-being of humans with that of the environment and wildlife;
Establishing international standards for what are good microbiological indicators of AMR from environmental samples, which can be used to guide risk reduction decisions and create effective incentives to follow such guidance; and
Exploring options to redirect investments, to establish new and innovative financial incentives and schemes, and to make the investment case to guarantee sustainable funding for tackling AMR.
"AMR is one of the definitive challenges of our times," Andersen
tweeted
on Tuesday. "Getting a grip on environmental pollution is critical."
News
SUPPORT OUR WORK.
We are independent, non-profit, advertising-free and 100%
reader supported.