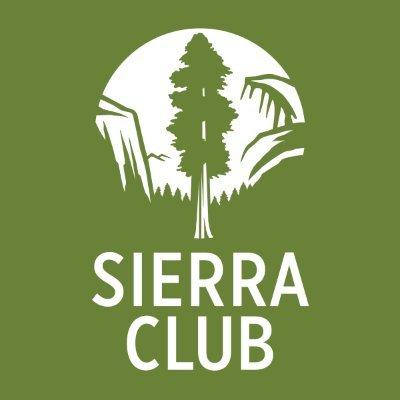 For Immediate Release
September, 23 2015, 12:15pm EDT
More Than 117,000 People Voice Opposition for Proposed Coal Export Rail Project
BILLINGS, Mont.
More than 117,000 people have submitted public comments opposing a small coal railroad spur proposed in remote southeastern Montana, citing a range of concerns from small-town economic impacts to global climate pollution. The massive comment delivery comes two days after the Northern Cheyenne Tribal Council voted unanimously to oppose the railroad. The Missoula City Council also voted 10-1-1 this week to oppose it.
The Tongue River Railroad project would connect a potential new coal mine in Montana to proposed export terminals in the Pacific Northwest. Like the mine and export facilities, the railroad has drawn scrutiny from communities across the country, who contributed the high volume of public comments in response to a draft environmental impact statement (DEIS) prepared by the federal Surface Transportation Board. The DEIS comment period closes this Thursday.
This summer's public hearings on the DEIS were dominated by hundreds of Montanans who opposed the railroad.
"Contrary to what Arch Coal and BNSF want us to believe, the Tongue River Railroad is a threat to our businesses, property rights and cultural heritage in eastern Montana," said Roger Sprague, whose ranch is in the path of the railroad. "Supporters thought they could ram this project through without a fight, but they underestimated our resilience and our spirit. We stand now with more than 117,000 people in opposition to this train. We will never allow the Tongue River Railroad to cut through our land and or lives."
Washington state residents joined Montanans in voicing disapproval, citing numerous potential impacts to the Evergreen State's rail-line and port communities stretching from Spokane to the Pacific Coast.
"Tens of thousands of people have spoken together with the same message: The Surface Transportation Board must study the Tongue River Railroad's impacts to all potentially harmed communities from mine to rail and port to plant," said Spokane City Council President Ben Stuckart. "The STB must also demand more transparency by Arch Coal, which claims that the railroad will take coal east while 'preferred alternative' identified would carry coal west to link up with tracks heading to proposed coal export terminals here in the Pacific NW. And wherever the railroad travels, it leads to nowhere: There is no market at home or overseas for more dirty coal. We won't sacrifice the health and safety of Montana and Washington communities for this pointless coal project."
Project backer Arch Coal owns about one-third of the railroad, all of the proposed Otter Creek mine and about 38 percent of Millennium Bulk Terminals' unpermitted export facility in Longview, Wash. The struggling coal company has reported hundreds of millions of dollars in losses each year since 2012. In the first half of 2015, Arch revealed billions of dollars in debt, was sued by a former employee for investing retirement plans in its own failing stock, had its cleanup bonds come under federal scrutiny and seen its net worth fall to less than 1/10th the anticipated cost of the Longview export terminal.
The Sierra Club is the most enduring and influential grassroots environmental organization in the United States. We amplify the power of our 3.8 million members and supporters to defend everyone's right to a healthy world.
(415) 977-5500
LATEST NEWS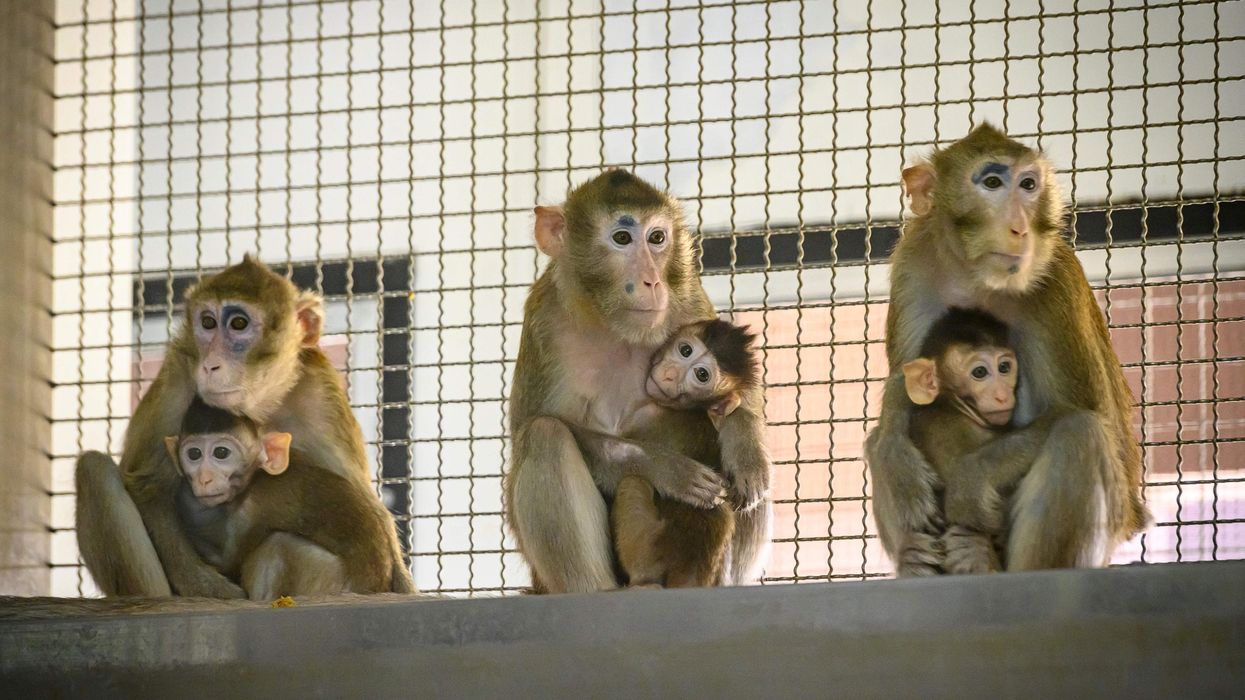 "As long as non-human primates are used in scientific experiments, we are morally obligated to provide them with sufficient social conditions that ensure their emotional wellbeing," one researcher argued.
Hundreds of scientists, doctors, and academics from around the world—including renowned primatologist Jane Goodall—on Wednesday urged the U.S. National Institutes of Health to review and ultimately end funding for "cruel experiments" on non-human primates at Harvard University.
In a letter led by Harvard Law School's Animal Law & Policy Clinic and the Wild Minds Lab at the University of St. Andrews School of Psychology and Neuroscience in the United Kingdom, 380 signatories urge senior National Institutes of Health officials to "review the protocols and justifications" related to the "funding of unethical experiments on macaque monkeys and other non-human primates taking place at Harvard Medical School."
\u201cBreaking: More than 380 scientists, including Jane Goodall, Ian Redmond and Richard Wrangham, join the Animal Law & Policy Clinic @Harvard_Law and the Wild Minds Lab @univofstandrews in calling on @NIH to stop funding cruel monkey experiments @harvardmed.\n\nhttps://t.co/i89Y1aA4ki\u201d

— Harvard Animal Law (@Harvard Animal Law) 1675873266
As the letter details:
An NIH-funded Harvard Medical School lab run by neurobiologist Dr. Margaret S. Livingstone has used infant macaque monkeys to study visual recognition by depriving them of the ability to see faces, either by sewing their eyes shut or by requiring staff to wear welders' masks around them. In some cases, the lab implants electrode arrays into the monkeys' brains.

By design, these experiments require maternal deprivation—a fact that drew the ire of scientists last fall, when Proceedings of the National Academy of Sciences (PNAS) published an Inaugural Article by Dr. Livingstone entitled Triggers for Mother Love. The article describes the lab's practice of taking infant macaques from their mothers shortly after birth and attempting to appease the mothers' distress by giving them plush toys as "surrogate infants."
"As a primatologist with decades of experience in the field, I can say with complete confidence that we know that infant primates and their mothers suffer greatly when they are separated. We also know that depriving infants of the ability to see faces will have adverse impacts on their brain and eye development," Richard Wrangham, an anthropologist and primatologist at Harvard, said in a statement.
"Taking infant monkeys from their mothers to use in invasive brain experiments could only be justified by expectations of extraordinarily important benefits for the monkeys themselves, or for humans," he added. "Because that high ethical bar has not been met, I see no legitimate need for any such research."
"These studies fail on both scientific and ethical grounds."
Catherine Hobaiter, the principal investigator at Wild Minds Lab, asserted that "these studies fail on both scientific and ethical grounds."
"The doublethink argument that maternally separated individuals represent appropriate models for conditions such as anxiety, while arguing these methods do not cause significant distress, is fundamentally flawed," she said. "Our fundamental role as scientists is to update, refine, and redefine our understanding of the world around us. Doing so must include not only our theoretical positions, but our ethical responsibility to the animals we have given no choice in becoming our subjects of study."
Gal Badihi, a graduate research student at Wild Minds Lab, argued that "as long as non-human primates are used in scientific experiments, we are morally obligated to provide them with sufficient social conditions that ensure their emotional wellbeing."
"This is not only an ethical requirement," Badihi added, "but essential for research validity and integrity."
News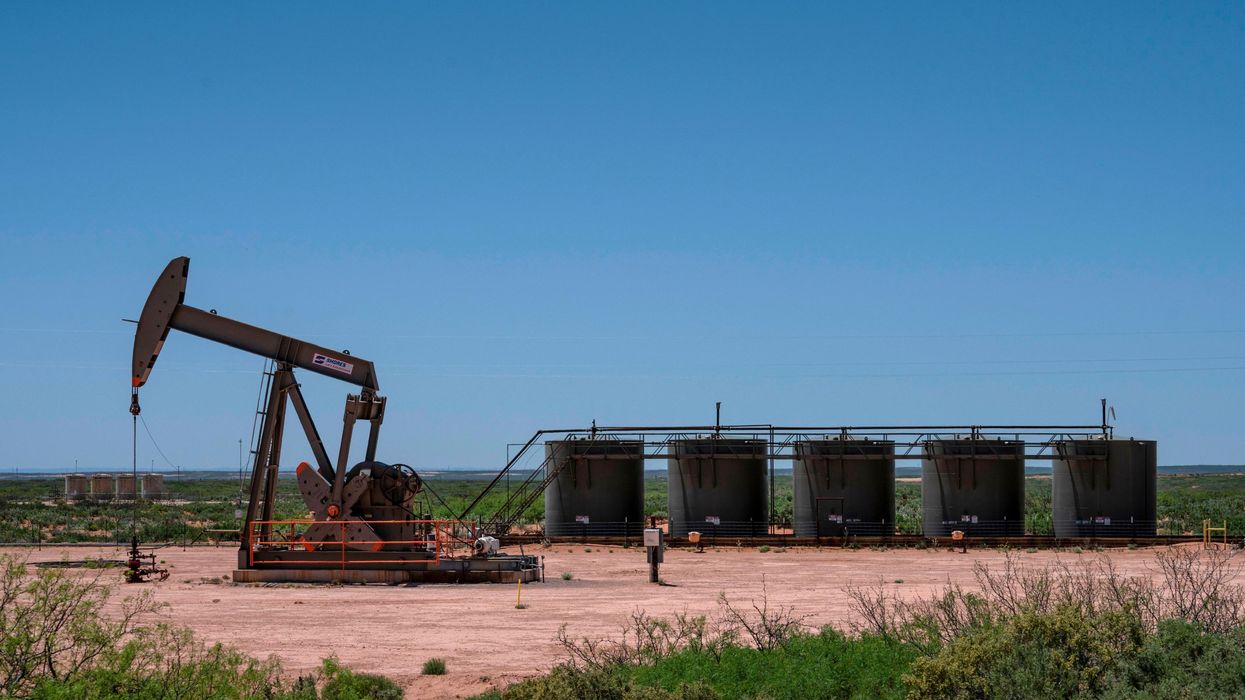 "The energy sector should be looking to the future of justly sourced renewable energy, not pushing outdated technology that exploits people and the planet."
More than a dozen groups intervened in a case in Wyoming on Wednesday to defend the Biden administration's decision to postpone the sale of oil and gas leases in the state, arguing that numerous court ruling and settled laws have affirmed the U.S. Interior Department is free to determine when such sales will go forward—or whether they will at all.
The legal groups Earthjustice and the Western Environmental Law Center are representing 17 national and local groups in the case, in which the state of Wyoming and two industry trade groups sued the U.S. Bureau of Land Management (BLM) in December over its postponement of sales that had been planned for 2021 and 2022.
The BLM currently has several sales scheduled for 2023, covering nearly half a million acres, but as Friends of the Earth (FOE) said in a press statement Wednesday, the groups "want the court to order the Department of the Interior (DOI) and the BLM to hold lease sales every three months across the West"—despite warnings from energy experts and scientists that fossil fuel extraction must be phased out in order to avoid the worst effects of the climate emergency.
"Today's filing demonstrates that we refuse to sit back and allow Big Oil to push for policies that perpetuate dirty energy," said Hallie Templeton, legal director for FOE. "The law is crystal clear: the federal government holds broad authority over whether, when, and how to lease public lands for oil and gas development. The energy sector should be looking to the future of justly sourced renewable energy, not pushing outdated technology that exploits people and the planet."
FOE is joined by groups including the Sierra Club, the Wilderness Society, Citizens for a Health Community, and the Western Organization of Resource Councils in defending the Biden administration's decision.
A U.S. District Court ruling in Wyoming in September 2022 affirmed that the administration can postpone the sales, and the U.S. Supreme Court has also ruled that the agencies "have broad discretion to determine the timing and scope of lease sales, including not holding them at all," FOE said in the press statement.
\u201cNEWS RELEASE: Conservation groups to defend @POTUS administration postponement of oil, gas lease sales. Again.\n\nWe won this case last year, too.\n\nhttps://t.co/pN5NO55VgM @Earthjustice @Wilderness @foe_us @CenterForBioDiv @MTEIC @PRBResCouncil @NPCA @WildernessWork @SierraClub\u201d

— Western Environmental Law Center (@Western Environmental Law Center) 1675882076
Bob LeResche, a Powder River Basin Resource Council board member and chair of the Western Organization of Resource Councils, noted that the industry has already "stockpiled" more than 9,000 approved federal drilling permits.
"Forcing Interior to lease without fully weighing public impacts is industry's attempt to continue looting public resources by accumulating excess leases at bargain basement prices," said LeResche. "The industry could continue drilling and producing as normal for decades even with no new leases."
The postponement represents a correction of BLM's longtime practice of "blindly" leasing public lands for oil and gas drilling "without actually understanding the impacts of development," said Peter Hart, an attorney with Wilderness Workshop.

"Now the agency is working to reevaluate its oil and gas management and to assess impacts, like those that new development will have on the climate," he added. "It just makes sense to pause new leasing until the program is brought into this century, and it is well within the agency's authority."
News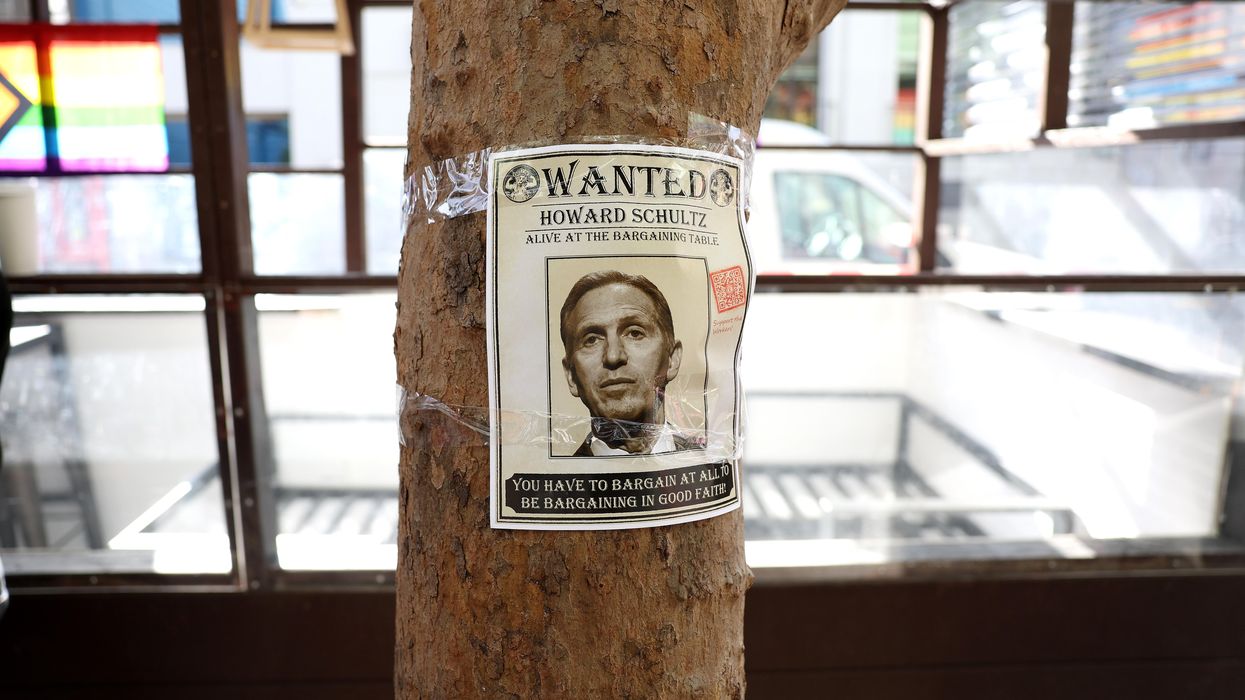 In response to organizing efforts, "the $122 billion-dollar corporation has fought their workers every step of the way, including refusing to bargain a first contract in good faith, delay tactics, and a significant escalation in union-busting."
Independent Sen. Bernie Sanders of Vermont on Tuesday invited Starbucks CEO Howard Schultz to testify about the coffee giant's "lack of compliance with federal labor laws."
All 10 Democratic members of the Senate Committee on Health, Education, Labor, and Pensions (HELP) joined Sanders, who chairs the panel, in inviting Schultz to a hearing scheduled for March 9.
The letter—signed by Sanders and Sens. Patty Murray (D-Wash.), Bob Casey (D-Pa.), Tammy Baldwin (D-Wis.), Chris Murphy (D-Conn.), Tim Kaine (D-Va.), Maggie Hassan (D-N.H.), Tina Smith (D-Minn.), Ben Ray Luján (D-N.M.), John Hickenlooper (D-Colo.), and Ed Markey (D-Mass.)—gives Schultz until February 14 to confirm his attendance at the hearing.
"We greatly appreciate your assistance to the HELP Committee," the lawmakers told Schultz, whose wealth increased by $800 million during the pandemic to nearly $4 billion.
\u201cToday, I joined with my Democratic colleagues on the Senate Health, Education, Labor and Pensions Committee to invite Starbucks CEO @HowardSchultz to testify at a hearing on his company's labor practices.\u201d

— Bernie Sanders (@Bernie Sanders) 1675884960
Since December 2021, when baristas in Buffalo made history by forming the first unionized Starbucks in the United States, workers at nearly 280 of the coffee chain's locations nationwide have voted to unionize. Organizers have won more than 80% of their campaigns despite the company's unlawful intimidation and retaliation tactics.
In response to mounting demands for better wages, benefits, and conditions, "the $122 billion-dollar corporation has fought their workers every step of the way, including refusing to bargain a first contract in good faith, delay tactics, and a significant escalation in union-busting," Sanders' office noted in a statement.
"There have been 500 unfair labor practice cases filed against Starbucks and its affiliates," the statement continued. "The National Labor Relations Board (NLRB) has issued 75 complaints in response to those charges and has sought emergency preliminary injunctive relief in five cases in the federal courts."
"Sanders has sent three letters to Schultz in the last year calling on the CEO to end the egregious union-busting campaign the company has deployed against its own workers," the Vermont Independent's office added. "Schultz has not yet responded to or provided the documents requested in the most recent letter Sanders sent in January 2023."
News
SUPPORT OUR WORK.
We are independent, non-profit, advertising-free and 100%
reader supported.