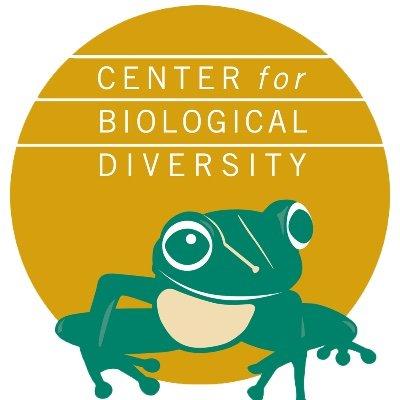 For Immediate Release
Contact:
Roland Manakaja, Vice Chairman, Havasupai Tribe, (928) 448-2731
Roger Clark, Grand Canyon Trust, (928) 890-7515, rclark@grandcanyontrust.org
Sandy Bahr, Sierra Club, (602) 999-5790, sandy.bahr@sierraclub.org
Katie Davis, Center for Biological Diversity, (801) 560-2414, kdavis@biologicaldiversity.org
Federal Judge OKs Uranium Mining Next to Grand Canyon National Park
Decision Allows Mining Without Tribal Consultation or Update Decades-old Environmental Review
PHOENIX, Ariz.
U.S. District Court Judge David Campbell denied a request to halt new uranium mining at the Canyon uranium mine, located only six miles from Grand Canyon National Park's South Rim. The Havasupai tribe and a coalition of conservation groups had challenged the U.S. Forest Service's decision to allow Energy Fuels Inc. to reopen the mine without initiating or completing formal tribal consultations and without updating an obsolete federal environmental review dating to 1986. At stake are tribal cultural values, wildlife and endangered species, and the risk of toxic uranium mining waste contaminating the aquifers and streams that sustain the Grand Canyon and Colorado River.
"We are very disappointed with the ruling by Judge Campbell in the Canyon Mine case," said Havasupai Chairman Rex Tilousi. "We believe that the National Historic Preservation Act requires the Forest Service to consult with us and the other affiliated tribes before they let the mining company damage Red Butte, one of our most sacred traditional cultural properties. The Havasupai Tribal Council will meet this week to talk about appealing this ruling."
The decision fails to protect "Red Butte Traditional Cultural Property," which the Forest Service designated in 2010 for its critical religious and cultural importance to several tribes, especially Havasupai. As a "traditional cultural property," Red Butte is eligible for inclusion on the National Register of Historic Places. The Havasupai tribe and conservation groups argued that the Forest Service violated the National Historic Preservation Act by failing to consult with tribes to determine how the adverse impacts of the Canyon Mine on Red Butte could be avoided or mitigated prior to approving mining.
"This is bad news for protecting Grand Canyon and tribal sacred sites," said Roger Clark of the Grand Canyon Trust. "Over the last two decades, we've learned how uranium mining can pollute aquifers that feed canyon springs and Havasu Falls. But the Forest Service has ignored that information and failed to require Energy Fuels to take reasonable steps to prevent contamination of water, sacred sites and public lands."
The Forest Service first approved the Canyon mining plan in 1986, despite a challenge from the Havasupai tribe. Uranium prices plummeted shortly thereafter and the mine closed in 1990 before producing any uranium. The Forest Service allowed the Canyon Mine to reopen in 2012 without a plan update or environmental assessment to reflect the extensive changed circumstances since the original review and approval. These changes include the 2010 designation of the Red Butte traditional cultural property, reintroduction of the endangered California condor in the vicinity of the Canyon Mine, and the 2012 decision to ban new uranium mining across 1 million acres near the Grand Canyon.
"This uranium project could haunt the Grand Canyon region for decades to come," said Katie Davis with the Center for Biological Diversity. "Uranium mining leaves a highly toxic legacy that endangers human health, wildlife and the streams and aquifers that feed the Grand Canyon. It's disappointing to see the Forest Service prioritizing the extraction industry over the long-term protection of a place as iconic as the Grand Canyon."
"We will continue to fight to protect Grand Canyon, its waters and its watershed," said Sandy Bahr, director of Sierra Club's Grand Canyon Chapter. "The Forest Service should consider the harm this mine could cause to the groundwater and ultimately the waters in Grand Canyon National Park. We are extremely disappointed in the judge's failure to recognize that."
Geologists have warned that uranium mining could deplete and contaminate aquifers that discharge into Grand Canyon and that cleaning them up would be next to impossible. A 2010 U.S. Geological Survey study found elevated uranium levels in soil and water sources associated with past uranium mining. Groundwater connectivity studies of the Grand Canyon that were published subsequent to the Canyon Mine's 1986 approval indicate the potential for uranium contamination to infiltrate perched and deep aquifers and regional creeks and springs, including Havasu Falls. Energy Fuels plans to start mining uranium at the Canyon Mine in mid-June of 2015.
Plaintiffs in the suit include the Havasupai tribe, Grand Canyon Trust, Center for Biological Diversity and Sierra Club. The coalition has 60 days to appeal Judge Campbell's decision to the 9th Circuit Court of Appeals.
Background
The Canyon Mine is located on the Kaibab National Forest six miles south of Grand Canyon National Park. The mine's original approval in 1986 was the subject of protests and lawsuits by the Havasupai tribe and others objecting to potential uranium mining impacts on regional groundwater, springs, creeks, ecosystems and cultural values associated with Red Butte. Aboveground infrastructure was built in the early 1990s, but a crash in uranium prices caused the mine's closure in 1992 before the shaft or ore bodies could be excavated. Pre-mining exploratory drilling drained groundwater beneath the mine site, eliminating an estimated 1.3 million gallons per year from the region's springs that are fed by groundwater.
A 2010 U.S. Geological Survey report noted that past samples of groundwater beneath the mine exhibited dissolved uranium concentrations in excess of EPA drinking water standards. Groundwater threatened by the mine feeds municipal wells and seeps and springs in Grand Canyon, including Havasu Springs and Havasu Creek. Aquifer Protection Permits issued for the mine by Arizona Department of Environmental Quality do not require monitoring of deep aquifers and do not include remediation plans or bonding to correct deep aquifer contamination. Originally owned by Energy Fuels Nuclear, the mine was purchased by Denison Mines in 1997 and by Energy Fuels Resources Inc., which currently operates the mine, in 2012.
The judge's decision can be found here.
At the Center for Biological Diversity, we believe that the welfare of human beings is deeply linked to nature — to the existence in our world of a vast diversity of wild animals and plants. Because diversity has intrinsic value, and because its loss impoverishes society, we work to secure a future for all species, great and small, hovering on the brink of extinction. We do so through science, law and creative media, with a focus on protecting the lands, waters and climate that species need to survive.
(520) 623-5252
LATEST NEWS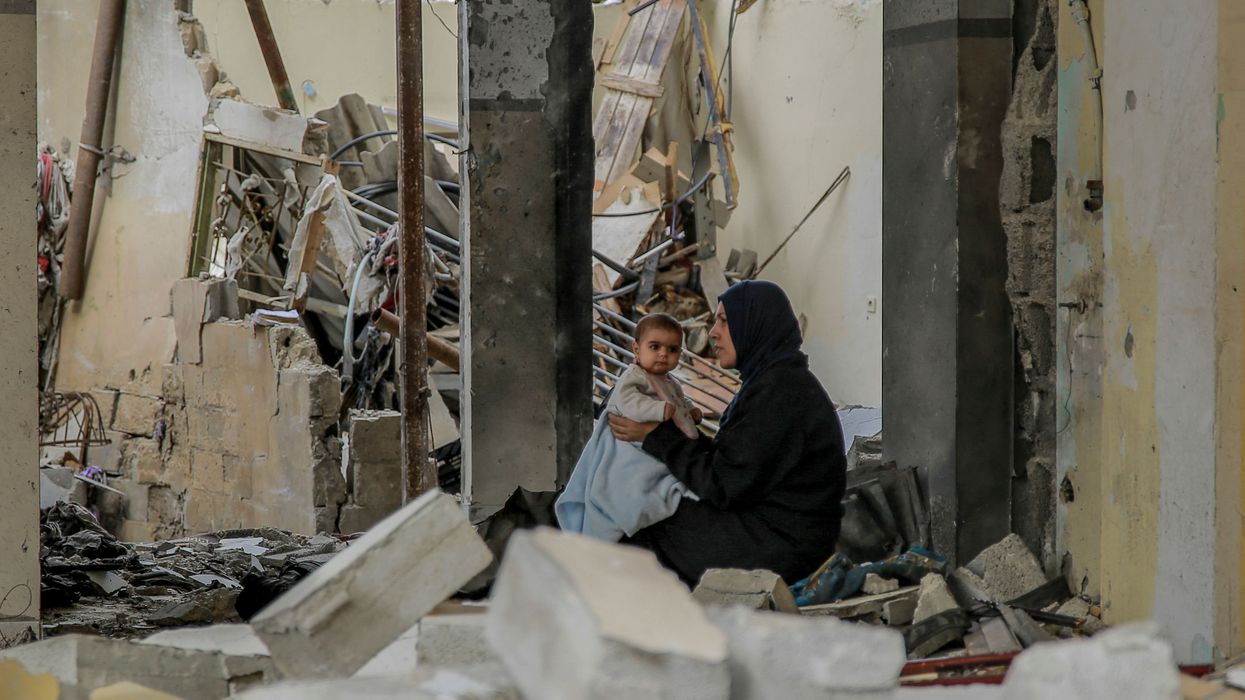 Human Rights Watch observed that one Israeli attack on a Gaza hospital forced staff to evacuate, "leaving babies that could not be transported alone in intensive care."
As Israel resumed its bombardment of the Gaza Strip on Friday following a seven-day pause, a Human Rights Watch dispatch showed how the assault has devastated the Palestinian territory's maternity care facilities, endangering the lives of thousands of mothers and newborns entering the world amid a spiraling humanitarian catastrophe.
HRW's Erin Kilbride and Bill Van Esveld cataloged some of the damage Israel's relentless airstrikes and blockade have inflicted on Gaza's overwhelmed healthcare centers, noting that last month "Israeli airstrikes hit al-Nasr Medical Center in Gaza City, cutting off the neonatal intensive care unit's oxygen supply."
"The attack forced staff to evacuate the next day, leaving babies that could not be transported alone in intensive care, according to Doctors Without Borders," Kilbride and Van Esveld wrote. "On November 28 during the cease-fire, doctors were able to return and found five babies dead."
The Euro-Mediterranean Human Rights Monitor has called for an independent international probe of the incident, arguing that it "may amount to a horrifying execution and a crime against humanity."
The HRW researchers noted Friday that Israel's response to the deadly Hamas-led October 7 attack has "included bombardments that have repeatedly forced maternity wards and reproductive health clinics to shut down or relocate."
"Israel also cut electricity to Gaza and banned for more than a month the entry of fuel needed to run generators that powered hospital equipment like incubators, despite World Health Organization (WHO) warnings that newborns would die," Kilbride and Van Esveld observed. "Israeli military operations forced the maternity ward of Gaza's main hospital, al-Shifa, to evacuate to al-Helou International Hospital, originally a cancer facility."
"An Israeli shell later struck al-Helou, according to the WHO," they added. "Without electricity for incubators, five premature babies died at al-Shifa before survivors were evacuated on November 19, according to the United Nations. As of November 20, all evacuated babies were 'fighting serious infections' and a third were 'critically ill,' according to the WHO."
Two-thirds of the more than 14,500 people killed by Israel's latest assault on Gaza were women and children. The United Nations estimates that there are roughly 50,000 pregnant women currently in the Gaza Strip and that more than 160 babies are being delivered each day—often in facilities without adequate medical supplies or electricity.
"Put yourself in the shoes of that woman when the surgeon says to her, 'I have no anesthesia, I don't even have water or soap to wash my hands, but I'm going to try and save your life,'" Laila Baker, regional director for Arab states at the U.N.'s sexual and reproductive health agency, said last month.
Oxfam International said in a recent report that "newborns up to three months old are dying of diarrhea, hypothermia, dehydration, and infection as mothers have little to no medical support and are living in appalling conditions without water, sanitation, heat, or food."
Ammal Awadallah, executive director of the Palestine Family Planning and Protection Association (PFPPA), told HRW that the organization's only delivery center in Gaza was destroyed by an Israeli airstrike on a nearby building on October 8.
"Awadallah said midwives and healthcare workers in Gaza are 'a lifeline for the estimated 180 women giving birth each day,' but attacks have forced them to provide care via telephone 'when there is connectivity,'" HRW reported. "Awadallah said a colleague was providing pre- and post-natal services in a shelter 'after her house was demolished by the bombings,' while PFPPA's social worker was 'trying to provide support' from his relative's home."
Kilbride and Van Esveld called on the Israeli government to "immediately end unlawful attacks on medical facilities and its blockade of Gaza."
"The collective punishment of 2.2 million people," they added, "is a war crime."

News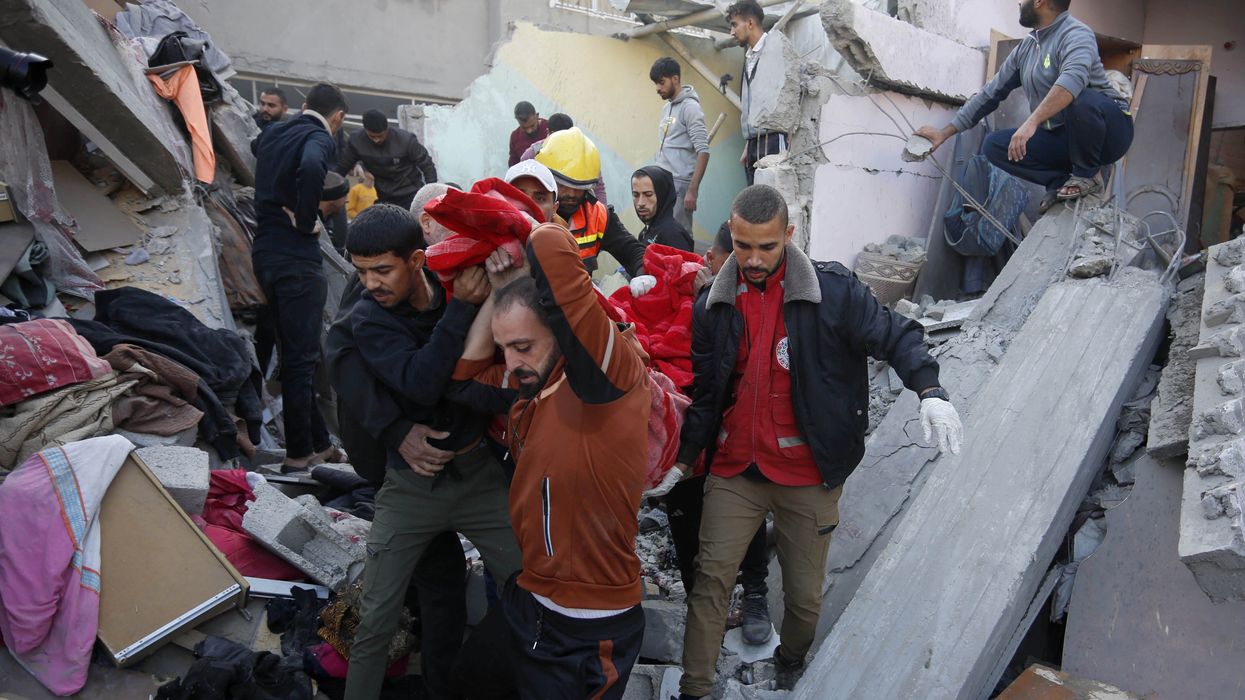 "Anything other than sustained peace and at-scale emergency aid will mean catastrophe for the children of Gaza," said a UNICEF spokesperson.
Israel resumed its assault on the Gaza Strip Friday morning just minutes after the pause with Hamas officially expired, ending a fragile seven-day truce that created conditions for the release of hundreds of Israeli and Palestinian captives and allowed additional—but still inadequate—humanitarian aid to enter the besieged territory.
Gaza's health ministry said that Israel's post-pause airstrikes killed more than 30 people and wounded dozens more, hitting a multi-story residential building and other civilian infrastructure in the southern part of the strip, where many Gazans sought refuge as Israeli forces targeted the north in earlier stages of its attack.
The Associated Pressreported that Israeli forces "dropped leaflets over parts of southern Gaza urging people to leave their homes, suggesting it was preparing to widen its offensive."
"The Israeli military also released a map carving up the Gaza Strip into hundreds of numbered parcels, and asked residents to learn the number associated with their location in case of an eventual evacuation," AP added. "It said the map would eventually be interactive, but it was not immediately clear how Palestinians would be updated on their designated parcel numbers and calls for evacuation."
Robert Mardini, director general of the International Committee of the Red Cross, toldAgence France-Presse that the resumption of bombing drags Gazans "back to the nightmarish situation they were in before the truce took place," with millions of people in desperate need of food, medicine, clean water, and sanitary living conditions.
"People are at a breaking point, hospitals are at a breaking point, the whole Gaza Strip is in a very precarious state," said Mardini. "There is nowhere safe to go for civilians. We have seen in the hospitals where our teams have been working, that over the past days, hundreds of severely injured people have arrived. The influx of severely wounded outpaced the real capacity of hospitals to absorb and treat the wounded, so there is a massive challenge."
James Elder, spokesperson for the United Nations International Children's Emergency Fund (UNICEF), warned Friday that "the humanitarian situation in Gaza is so perilous that anything other than sustained peace and at-scale emergency aid will mean catastrophe for the children of Gaza."
"To accept the sacrifice of the children in Gaza is humanity giving up," said Elder. "This is our last chance, before we delve into seeking to explain yet another utterly avoidable tragedy."
Israeli Prime Minister Benjamin Netanyahu, who is clinging to his job amid plummeting approval ratings, had pledged to continue assailing Gaza following the end of the truce, which marked the first pause in fighting since the war began in the wake of a Hamas-led attack on southern Israel in early October.
The Financial Timesreported Friday that Israel's government is preparing for a war that "will stretch for a year or more, with the most intensive phase of the ground offensive continuing into early 2024."
"The multi-phase strategy envisages Israeli forces, who are garrisoned inside north Gaza, making an imminent push deep into the south of the besieged Palestinian enclave," FT reported, citing unnamed sources familiar with the planning. "The goals include killing the three top Hamas leaders—Yahya Sinwar, Mohammed Deif, and Marwan Issa—while securing 'a decisive' military victory against the group's 24 battalions and underground tunnel network and destroying its 'governing capability in Gaza.'"
An investigation published Thursday by +972 Magazine and Local Call found that Israeli forces have used "expanded authorization for bombing non-military targets" and "the loosening of constraints regarding expected civilian casualties," as well as "an artificial intelligence system to generate more potential targets than ever," to wage its devastating war on Gaza, killing more than 14,500 people in less than two months and displacing 70% of the territory's population.
In one case that anonymous Israeli sources described to the two outlets, Israel's military command "knowingly approved the killing of hundreds of Palestinian civilians in an attempt to assassinate a single top Hamas military commander."
"Another reason for the large number of targets, and the extensive harm to civilian life in Gaza, is the widespread use of a system called 'Habsora' ('The Gospel'), which is largely built on artificial intelligence and can 'generate' targets almost automatically at a rate that far exceeds what was previously possible," +972 and Local Call found. "This AI system, as described by a former intelligence officer, essentially facilitates a 'mass assassination factory.'"
U.S. Secretary of State Antony Blinken reportedly urged Israel to do more to protect civilians in Gaza during a meeting with the nation's leaders on Thursday, but the Israeli government has repeatedly brushed aside public and private concerns expressed by the Biden administration, which continues to provide unconditional support for the assault.
"Blinken suggested that his call for protecting Palestinian civilians had reached receptive ears, at least in general terms," The New York Times reported. "He did not cite any specific commitments by Israel, however."

News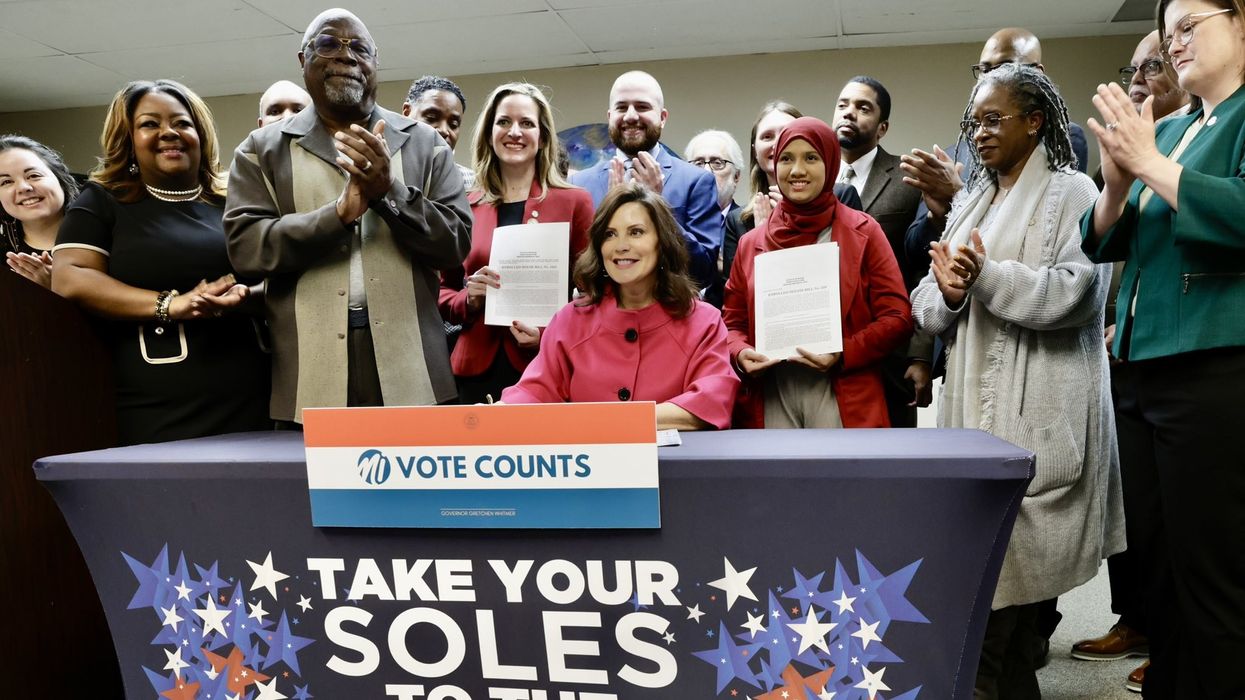 "Today is a good day for democracy in Michigan because more people will have a voice at the polls, in how our state is governed, and how our tax dollars are spent," said one campaigner.
On the heels of approving a clean energy package to combat the climate emergency, Democratic Michigan Gov. Gretchen Whitmer on Thursday signed a series of bills to tackle another urgent issue: voting rights.
"In Michigan, we're proving through our actions that we stand for fundamental American values of freedom and democracy," Whitmer said on social media. "Let's keep working to protect our democracy and ensure our elections are free, fair, and safe."

The governor held a signing ceremony at the NAACP building in Detroit, where she was joined by local leaders, voting rights advocates, and Democratic Secretary of State Jocelyn Benson, who said that "we are here today to protect the people who protect democracy."
The package includes legislation to create criminal penalties for intimidating an election official or preventing them from performing their duties; allow 16-year-olds to preregister to vote when they turn 18; and expand Michigan's automatic voter registration (AVR) process, according toMichigan Advance, which published a roundup of the bills.
"The job of election officials has increasingly become politicized. It's critical that we step up to protect their safety and their ability to do their jobs," asserted state Rep. Kara Hope (D-74), who led some of the bills. "These basic safeguards are critical to addressing the threats to our democracy as we head into 2024."
Aquene Freechild, co-director of Public Citizen's Democracy Campaign, said that "we applaud Michigan for prioritizing protecting election officials, and we're proud to support Rep. Hope and Secretary of State Benson in their efforts to address this threat to Michigan elections. We hope more states follow suit to protect these essential workers of American democracy."
As part of the AVR expansion, Michigan's secretary of state will now be required to coordinate with the state Department of Corrections to register people to vote when they are released from prison—a first for the country, according to Common Cause.
"Today is a good day for democracy in Michigan because more people will have a voice at the polls, in how our state is governed, and how our tax dollars are spent," said Common Cause Michigan executive director Quentin Turner. "Voting rights are under attack in many parts of our country, but today Michigan takes a step forward to expand access to the ballot. The right to vote is a cornerstone of our democracy, and our democracy is stronger when more of us [are] able to cast a ballot."
The National Voting in Prison Coalition—founded by Common Cause and allied groups—plans to champion similar bills during other states' 2024 legislative sessions. Common Cause justice and democracy manager Keshia Morris Desir stressed Thursday that "federal and local laws must allow more voices to participate, be heard, and ultimately be represented."
Whitmer also signed legislation to "regulate political ads that use artificial intelligence and tighten the election certification process that former President Donald Trump tried to disrupt following his 2020 loss," reported Bridge Michigan.
State Rep. Penelope Tsernoglou (D-75), who chairs the Michigan House Elections Committee, declared that "Michigan has sent a strong message that it rejects any attempts to deceive voters through the use of artificial intelligence."
Public Citizen said that Michigan is the fifth state to regulate artificial intelligence in election communications, and the legislation effectively bans "deepfakes," which are AI-generated images, audio, or video of people that appear real.
"Thank you Michigan for showing that we don't have to stand helplessly aside as political deepfakes threaten to destroy voters' ability to distinguish authentic content from fraudulent audio, video, and pictures," said Public Citizen president Robert Weissman. "Michigan's requirement that political deepfakes be labeled is an example for the rest of the nation—one we expect states across the country to follow."
As Bridge Michigan detailed:
The new law governing election certification aligns Michigan with the federal Electoral Count Reform Act, which was introduced in Congress with a handful of GOP co-sponsors and signed last year by Democratic President Joe Biden.

Among other things, the federal law makes clear that the vice president has a "ministerial" duty to count electoral votes that states send to Congress, contradicting Trump's claim that former Vice President Mike Pence could and should have blocked certification of the 2020 presidential election.

The new Michigan law similarly states that partisan election canvassers at both the county and state levels have a "ministerial, clerical, and nondiscretionary duty" to certify results based on results compiled by local clerks.

Biden is seeking reelection next year and could face Trump—despite the Republican's various criminal cases and arguments that he is constitutionally disqualified from holding office again after inciting the January 6, 2021 insurrection.
A year into Biden's presidency, Democratic right-wing Sen. Joe Manchin (W.Va.) and Sen. Kyrsten Sinema (Ariz.)—who switched from Democrat to Independent last December—worked with Republicans in Congress to block a federal voting rights and election reform megabill that included the Freedom to Vote Act and the John R. Lewis Voting Rights Advancement Act.
Democrats have reintroduced both of those bills this year, but they are highly unlikely to pass the split Senate or GOP-controlled House.

News