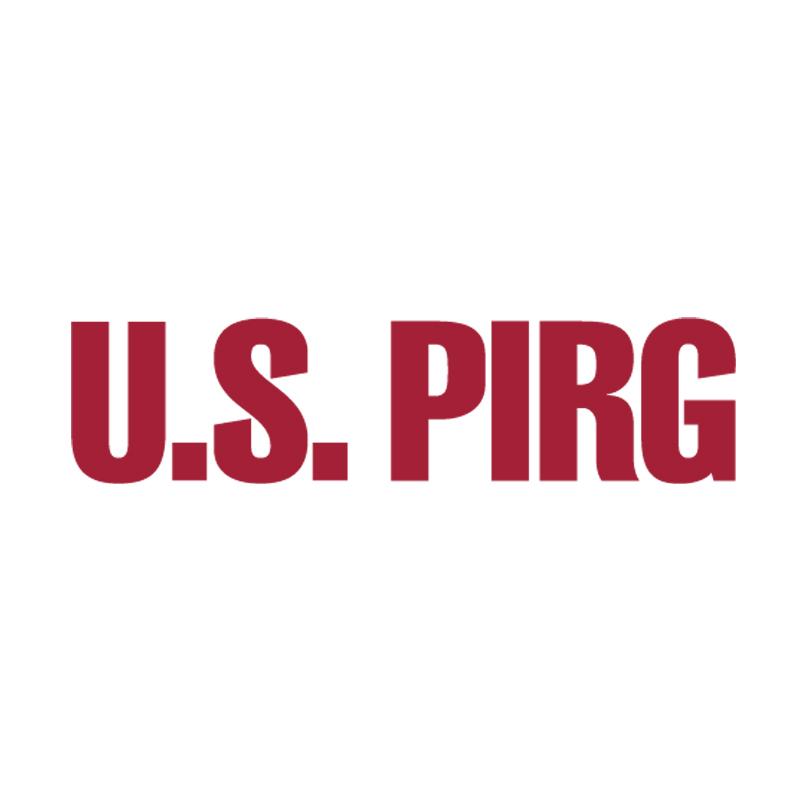 U.S.PIRG Advises for Stronger Standards to Track State and Local Economic Subsidies
WASHINGTON
The Government Accounting Standards Board (GASB) called for public comment on proposed rules for reporting on tax abatements that could require states and localities to achieve new levels of checkbook level transparency around economic development programs. Across the U.S. these programs represent tens of billions of dollars in subsidies, often granted with little transparency or accountability for results. In our comment letter to GASB, US PIRG made a few suggestions for amendments that would further strengthen the proposed GASB standards.
Right now, there are no standards for reporting economic subsidies on the state or local level. As we've seen through our work on the annual Following the Money reports, state officials tell us they struggle to accurately and consistently report the numbers around these programs. From obstacles relating to intra-governmental communication to confusion about what should be best practice for reporting subsidy data, states need guidance around this kind of accounting. Officials need to know that if they take steps to show how much public money is dedicated to these subsidies, they will be able to resist criticism from special interests by pointing to generally accepted standards. The new proposed GASB rules are a great step, but US PIRG calls on the Board to hold states and localities to an even higher standard.
Below is the comment letter, submitted by US PIRG to the GASB, calling on the Board to not only pass the Tax Abatement Disclosure rules, but to also make a few key amendments to make them stronger.
Re: Exposure Draft on Tax Abatement Disclosures
Project No. 19-20E
Dear Mr. Bean,
The United States Public Interest Research Group is a federation of non-profit, non-partisan public interest groups. We and our affiliated state groups have been a voice for consumers, and strive to advance best practices in a variety of policy areas.
U.S. PIRG is particularly committed to increasing transparency for state government spending. Since 2009 we have released an annual report that tracks states' progress toward more transparent, checkbook-level expenditure made available online, free to the public. The report is titled Following the Money: How the 50 States Rate in Providing Online Access to Government Spending Data. Each year, public officials from over forty states provide us detailed feedback about our initial inventories of their online transparency portals, and a similar number participate in our yearly webinar about best practices. At least two states include getting a high score on our annual transparency report as an official performance criteria for the state finance office.
Through years of researching and releasing this report, we have found that, though states are moving toward greater transparency and more detailed budget disclosures, the lack of guidance and consistent standards poses an obstacle for many state governments. Many states have cited a lack of official standards as one of the chief reasons their tax abatement disclosures have lagged behind more general budget transparency efforts. Whereas all fifty states now have online transparency portals that provide access to contracting data with specific companies, only 38 states in 2014 had any such information, and often with very different levels of detail for different programs. One year when we also conducted this research for America's thirty largest cities, we found the level and quality of tax abatement information even more lacking.
States and localities are in need of guidance and standards. Different economic development programs are administered by different agencies, and so a lack of standardized and codified accounting standards means that cross-agency communication about these programs is often a challenge. Faced with a lack of certainty about what information to disclose and how to present it, public officials often fail to provide this basic information to taxpayers.
That is why we are writing to express our support for the proposed Tax Abatement Disclosure standards. With tens billions of dollars exchanged annually through economic development tax abatements each year, we applaud the board's effort toward standardizing their sound accounting.
However, we would also like to address some passages in the Exposure Draft which should be amended in order to provide more comprehensive and encompassing information about economic development programs.
In one passage, GASB excludes what are known in economic development as "performance-based incentives" from the accounting standards. In these economic development expenditures, a company can be certified eligible for and earn a tax credit after performing a specific activity, like hiring more employees or investing in infrastructure. These types of expenditures are becoming more common, and, in fact, are often in the top five largest economic subsidies states provide. By providing tax credits only after the fact, government reduces its risk. The trend in economic development is beginning to lean heavily toward these performance-based tax credits, and to exclude them from the accounting standards is a serious oversight. These tax expenditures meet your stated criteria for tax abatements, and are becoming a significant proportion of overall state economic development spending. We urge you to specifically include performance-based incentives in your final standards, and require that programs structured in such a way are beholden to the same exacting accounting standards. Right now, since states don't have guidelines for tracking their expenditures through these performance-based tax credits, the numbers go undisclosed to the public. By excluding these economic development programs from the accounting standards merely because the timing of the tax abatement is structured differently, the GASB would allow a significant and growing portion of state spending to go undisclosed and un-scrutinized by the public. The basic rationale for including this after-the-fact incentives remains the same for investors who would consider buying debt issued by a state or locality: the abatement represents a liability against income that is important for evaluating the credit-worthiness of the debt issuer.
Further, the GASB standards do not require recipient-specific reporting on tax abatements. In 2014's Following the Money report, we called for recipient-specific reporting, and urged states to enact such reporting on their budget transparency websites. The information is material to risk analysis and government accountability. In order to truly analyze the efficacy of a tax abatement, it's vital to know who is receiving it. Sometimes these economic development programs have externalities that are unaccounted for just by looking at the numbers, but they can be better analyzed when the recipient is reported transparently.
States are not unfamiliar with recipient-specific reporting for economic subsidies, and adding this requirement to the proposed GASB standards would not be especially burdensome to states. In our 2014 Following the Money report, our research found that only six states provided recipient information for all five of their largest subsidy programs, but many others provided recipient-level information for some of their subsidies. Standardizing this accounting practice, would, in fact, simplify this process for states by ensuring that all agencies responsible for the programs are tracking and reporting all of the same information consistently.
More comprehensive standards regarding performance-based incentives and recipient-specific reporting will help not just the public, but also help states better audit the performance of their own programs and more easily progress toward their own budget transparency goals. We hope that our above comments assist you in your ongoing deliberations about the GASB tax abatement standards. We would be glad to answer any follow-up questions or provide any further data that might be relevant to your discussion.
Sincerely,
Andre Delattre
Executive Director
U.S. Public Interest Research Group
U.S. PIRG, the federation of state Public Interest Research Groups (PIRGs), stands up to powerful special interests on behalf of the American public, working to win concrete results for our health and our well-being. With a strong network of researchers, advocates, organizers and students in state capitols across the country, we take on the special interests on issues, such as product safety,political corruption, prescription drugs and voting rights,where these interests stand in the way of reform and progress.
LATEST NEWS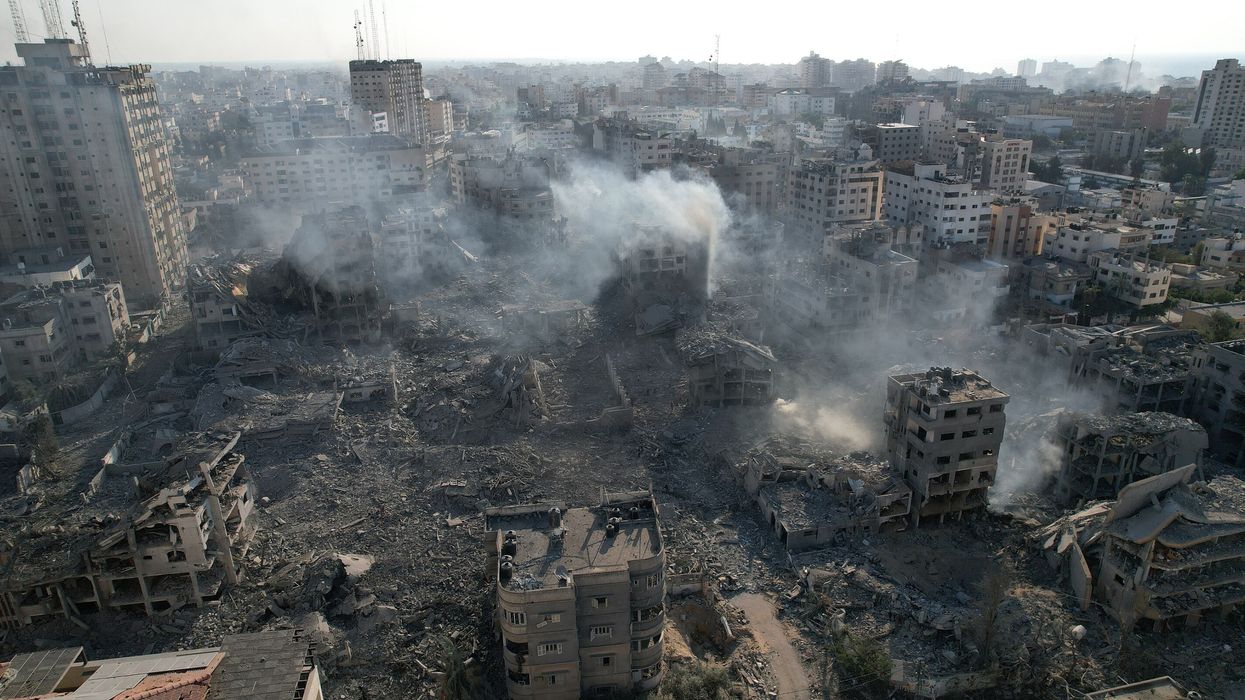 "This is the first AI-facilitated genocide in history," said one observer.
As Israel on Friday resumed bombarding Gaza following a weeklong pause, a joint investigation by a pair of progressive Israeli media outlets sheds new light on the Israel Defense Forces' use of artificial intelligence to select targets, essentially creating what one former Israeli officer called a "mass assassination factory."
The Israeli sites +972 Magazine and Local Call interviewed seven current and former Israeli intelligence officials including participants in the current war on Gaza, who spoke under condition of anonymity. Their testimonies—as well as official statements by Israeli officials, interviews with Palestinians, documentation from the besieged strip, and data—show how Israeli leaders know roughly how many Palestinian civilians are likely to be killed in each of its attacks, and how the use of AI-based systems is accelerating a noncombatant casualty rate that more resembles the indiscriminate bombing of World War II than the modern era of codified civilian protection under international humanitarian law.
"Nothing happens by accident," another source stressed. "When a 3-year-old girl is killed in a home in Gaza, it's because someone in the army decided it wasn't a big deal for her to be killed—that it was a price worth paying in order to hit [another] target."
"We are not Hamas. These are not random rockets," the source added. "Everything is intentional. We know exactly how much collateral damage there is in every home."
In one case, sources said Israeli officials approved an attack they knew would kill up to hundreds of civilians in a bid to assassinate a single Hamas military commander. More than 120 civilians were killed in the October 31 bombing of the densely populated Jabalia refugee camp with at least two 2,000-pound bombs.
"The numbers increased from dozens of civilian deaths [permitted] as collateral damage as part of an attack on a senior official in previous operations, to hundreds of civilian deaths as collateral damage," one source said.

One reason for the staggering Palestinian civilian death toll—over 15,000 people as of December 1, most of them women and children—is Israel's use of a platform called Habsora, or "Gospel," which is largely built on AI and can generate targets at what the report states is "almost automatically at a rate that far exceeds what was previously possible."
A source interviewed in the report said that "in the past there were times in Gaza when we would create 50 targets per year," but with AI-driven systems, it is possible to produce 100 targets in a single day.
"It really is like a factory," the source said. "We work quickly and there is no time to delve deep into the target. The view is that we are judged according to how many targets we manage to generate."
According to the report :
The increasing use of AI-based systems like Habsora allows the army to carry out strikes on residential homes where a single Hamas member lives on a massive scale, even those who are junior Hamas operatives. Yet testimonies of Palestinians in Gaza suggest that since October 7, the army has also attacked many private residences where there was no known or apparent member of Hamas or any other militant group residing. Such strikes, sources confirmed to +972 and Local Call, can knowingly kill entire families in the process.
One source said that a senior intelligence officer told his subordinates after October 7 that the goal was to "kill as many Hamas operatives as possible," leading to "cases in which we shell based on a wide cellular pinpointing of where the target is, killing civilians."
"This is often done to save time, instead of doing a little more work to get a more accurate pinpointing," the source added.
Another source said that the "emphasis is on quantity and not on quality." A human "will go over the targets before each attack, but it need not spend a lot of time on them."
The result of the new Israeli policy is the killing and maiming of civilians at a rate with few if any parallels in modern history. Since October 7, when Hamas-led attacks killed 1,200 Israelis and others in southern Israel, nearly 50,000 Palestinians have been killed, wounded, or left missing by IDF attacks. Over 300 families have lost at least 10 members, which the report notes is 15 times higher than during Operation Protective Edge in 2014, when the IDF killed more than 2,300 Palestinian civilians in what was at the time its deadliest attack on Gaza.
In the wake of the horrific October 7 attacks—plans for which were known to Israeli leaders but dismissed as too audacious, according to new reporting by The New York Times—Israeli officials publicly stated how they would retaliate, sometimes using language rife with genocidal intent.
"The emphasis is on damage and not on accuracy," IDF spokesperson Daniel Hagari explained on October 9.
Israeli forces answered the worst mass murder of Jews since the Holocaust with the worst mass murder of Palestinians since the 1947-48 Nakba, or "catastrophe," when Jews—many of them Holocaust survivors—killed 15,000 Arabs and ethnically cleansed more than 750,000 others from Palestine while establishing the modern state of Israel.
IDF bombs and bullets have killed nearly as many civilians in 56 days as the U.S.-led coalition did in Afghanistan in 20 years. During the first two weeks of the Israeli onslaught, nearly all the bombs dropped by the IDF were either 1,000- or 2,000-pound bombs made by the United States—which, although it has killed more foreign civilians this century than any other armed force in the world, eschews using such massive ordnance in civilian areas.
Israeli military officials said the IDF dropped 6,000 bombs weighing a total of 4,000 tons on Gaza during the first five days of the war alone, destroying entire neighborhoods.

In addition to bombing tactical and undergound targets—which often lie beneath homes and other civilian structures—the IDF is destroying so-called "power targets," which include high-rise and residential towers in the center of densely populated cities, and other civilian structures likes universities, banks, and government offices. The idea, intelligence sources said in the report, is to foment "civil pressure" against Hamas, whose political wing governs Gaza.
The IDF also targets the homes of Hamas and Islamic Jihad personnel, but Palestinians interviewed in the report said some of the families killed by Israeli bombing had no members who were in militant groups.
"We are asked to look for high-rise buildings with half a floor that can be attributed to Hamas," said one source. "Sometimes it is a militant group's spokesperson's office, or a point where operatives meet. I understood that the floor is an excuse that allows the army to cause a lot of destruction in Gaza. That is what they told us."
"If they would tell the whole world that the [Islamic Jihad] offices on the 10th floor are not important as a target, but that its existence is a justification to bring down the entire high-rise with the aim of pressuring civilian families who live in it in order to put pressure on terrorist organizations, this would itself be seen as terrorism. So they do not say it," the source added.
News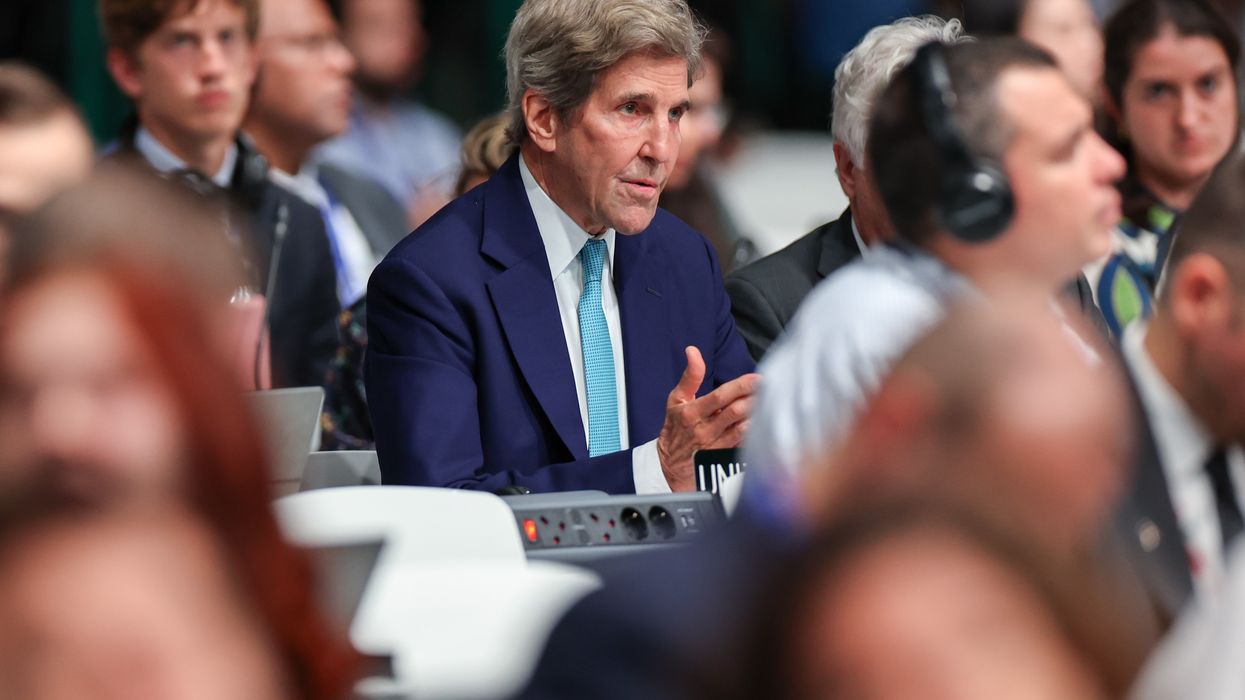 "The United States refuses to acknowledge historic responsibility for the decades of damage that has been done to communities bearing the brunt of climate change and the fossil fuel industry," said one advocate.
Climate justice advocates, outraged over the inadequate funding that was pledged to the "loss and damage" fund as the United Nations Climate Change Conference opened this week, reserved particular disdain on Friday for the United States delegation and its refusal to contribute a meaningful amount to the fund.
The Climate Justice Alliance said the U.S. contribution of just $17.5 million for the loss and damage fund—a tiny fraction of the nearly $900 billion President Joe Biden requested for his military budget earlier this year and the annual fossil fuel subsidies distributed by the U.S. government—sent a clear message to the Global South: that "the U.S. is completely uninterested in prioritizing or being accountable to the climate impacts frontline communities are facing."
"The amount pledged by the United States is insulting," said Bineshi Albert, co-executive director of the organization. "It is a paltry, shameful amount of money... By comparison, island nations have requested at least $100 billion over the first four years."
The sum also made clear that the Biden administration is following through on Special Presidential Climate Envoy John Kerry's remarks at a hearing in July, in which he said that "under no circumstances" would the U.S. provide funding to countries in the Global South that are increasingly facing prolonged droughts, rising sea levels, and severe storms, among other climate impacts as a result of planetary heating.
"The United States refuses to acknowledge historic responsibility for the decades of damage that has been done to communities bearing the brunt of climate change and the fossil fuel industry," said Albert.

The U.S. is by far the largest historic emitter of planet-heating emissions, while many countries that are already facing the worst impacts of the climate emergency, such as small Pacific island nations, shoulder the least blame for the crisis.

Albert called the $17.5 million pledged by the U.S. "a drop in the bucket compared to the annual $20.5 billion in fossil fuel subsidies handed out by the US government, which recently surged to $7 trillion in 2022."
To help governments in the Global South rebuild damaged communities, prevent further destruction, and relocate displaced people, developing countries have said they will ultimately need about $400 billion annually.
$17.5 million "is not only ineffective to address these harms and injustices but it is minuscule compared to the hundreds of billions in loan, grants, and tax breaks available from the Inflation Reduction Act to corporations to further build out or prolong the life of fossil fuel infrastructure and energy intensive fuels like hydrogen," said Albert.

She added that it is not lost on advocates that the U.S. government pushed for contributions to the loss and damage fund to be voluntary: "another clear sign that the United States does not take responsibility for its harmful past actions nor does it consider the needs of the most impacted and marginalized communities seriously."

With contributions from other wealthy governments ranging from just $10 million (Japan) to $245 million (the European Union), Amnesty International climate adviser Ann Harrison said wealthy countries committed "barely enough to get the fund running, and little more."
"Billions of dollars are needed to make a substantive difference to communities in desperate need of help to rebuild homes after storms, or to support farmers when their crops are destroyed, or those permanently displaced by the climate crisis," said Harrison. "Considering the vast and excess profits accrued by fossil fuel companies last year while they continue to trash the climate, and that some the donor states today were responsible for a large proportion of historical greenhouse gas emissions, this is a disappointingly small initial sum."
High-income countries that continue to produce fossil fuels despite clear warnings from energy and climate experts, said Harrison, must "make new and additional commitments to the fund on a scale which reflects the global nature of climate crisis, and the threat it presents to billions of people."

News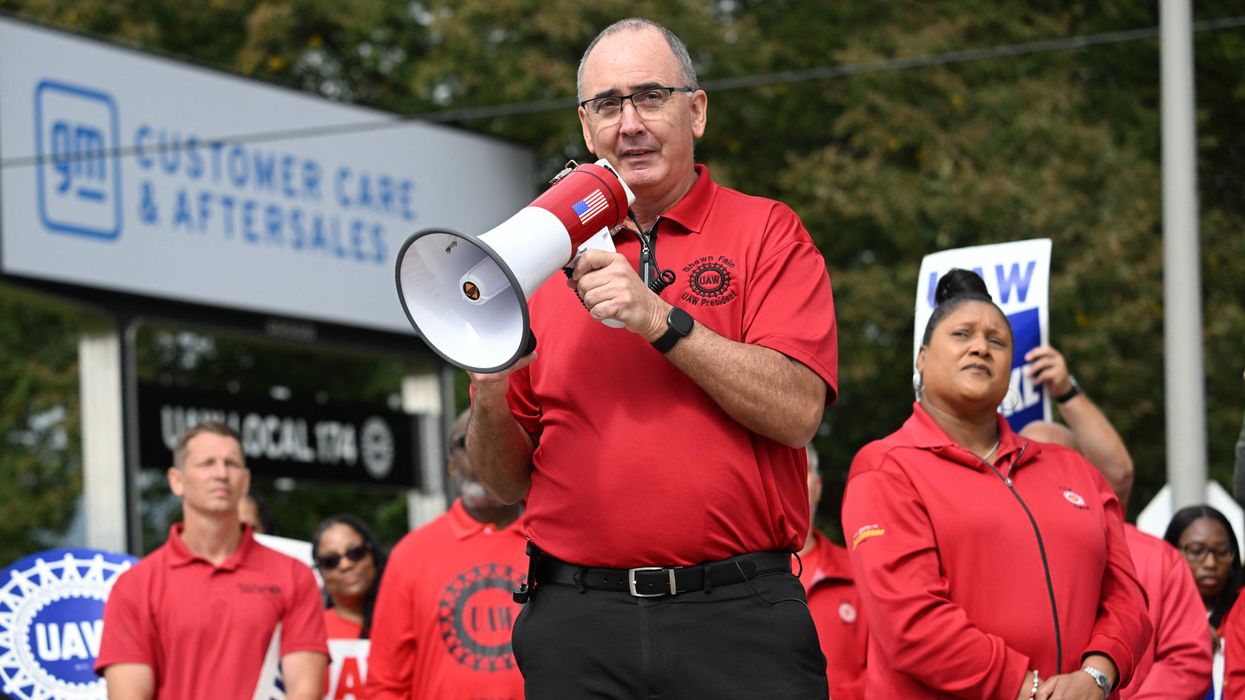 "From opposing fascism in WWII to mobilizing against apartheid South Africa and the Contra war, the UAW has consistently stood for justice across the globe," said United Auto Workers president Shawn Fain.
Fresh off historic contract victories, the United Auto Workers on Friday became the largest U.S. union to endorse a cease-fire in Gaza as Israel resumed its bombardment of the Palestinian territory following a weeklong pause.
"I am proud that the UAW International Union is calling for a cease-fire in Israel and Palestine," UAW president Shawn Fain wrote in a social media post on Friday. "From opposing fascism in WWII to mobilizing against apartheid South Africa and the Contra war, the UAW has consistently stood for justice across the globe."
The union's cease-fire endorsement was made public by Brandon Mancilla, director of UAW Region 9A, in remarks outside the White House, labor activist Mindy Isser reported for In These Times.
"Mancilla was at a news conference where labor leaders and union members from across the country had journeyed to Washington, D.C. to stand shoulder-to-shoulder with a broad, multiracial coalition of politicians, organizers, and activists who have been on a five-day hunger strike outside of the White House to demand a permanent cease-fire," Isser noted.
On social media, Mancilla announced that the UAW's International Executive Board "will also be forming a Divestment and Just Transition Working Group to study the history of Israel and Palestine, our union's economic ties to the conflict, and explore how we can have a just transition for U.S. workers from war to peace."
The UAW's cease-fire call makes the 400,000-member union part of a growing segment of the American labor movement that is pushing for a negotiated end to the bloodshed in the Gaza Strip, where U.S.-backed Israeli bombing has killed more than 15,000 people in less than two months.
Dozens of unions have signed onto a petition launched by the United Electrical, Radio, and Machine Workers of America, which demands the release of all hostages, an end to Israel's siege of Gaza, and a cease-fire that sets the stage for "negotiations for an enduring peace."
Despite growing labor support, the AFL-CIO—the largest federation of unions in the U.S.—has yet to back a cease-fire and has actively pushed back against its affiliates' efforts to build support for one.
During a meeting of the AFL-CIO's executive council in late October, just one union leader—Mark Dimondstein, president of the American Postal Workers Union (APWU)—spoke up in support of a cease-fire, The New York Timesreported at the time. Last month, the APWU called for "an immediate cease-fire, the release of hostages, and urgently needed humanitarian aid to the people of Gaza."
"The cries of humanity demand nothing less," the union said.
Dimondstein echoed that message at Friday's press conference outside the White House.
"As working people we stand with the oppressed and the innocent, thousands of whom have lost their lives over the last two months," he said. "We unite with unions and people of goodwill around the world in calls for justice and peace."
News