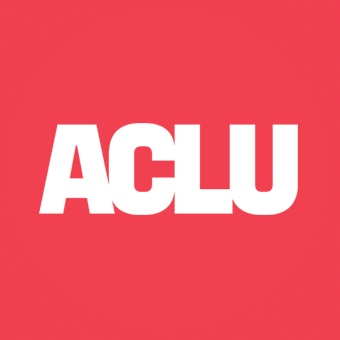 For Immediate Release
Contact:
Isabel Alegría, American Civil Liberties Union 415-343-0785, ialegria@aclu.org
Adela de la Torre, National Immigration Law Center, Delatorre@nilc.org
Steve Kilar, ACLU of Arizona, 602-492-8540, skilar@acluaz.org
Larry Gonzalez, MALDEF, 202-466-0879, lgonzalez@rabengroup.com
Supreme Court Refuses to Allow Arizona to Deny Driver's Licenses to Immigrant Youth
Supreme Court Rules That DREAMers Can Apply for Licenses Pending Its Review of State's Appeal Request
WASHINGTON
Immigrant youth will be allowed to receive driver's licenses in Arizona while the Supreme Court considers whether or not to hear an appeal of a Ninth Circuit ruling in Arizona Dream Act Coalition v. Brewer, a lawsuit challenging the state's denial of licenses to immigrants who have been granted Deferred Action for Childhood Arrivals (DACA) under a federal program.
Arizona had asked the high court to stay the Ninth Circuit Court's mandate while it considered Arizona's request for certiorari, or judicial review of the federal appeals court ruling in the case.
"This is a victory for the community. It will change many lives for the better," said Carla Chavarria, a plaintiff in the lawsuit. "Personally I will be able to run my business more effectively and no longer have to rely on public transportation. We will be able to contribute to our state without any boundaries."
The Supreme Court's denial of Arizona's stay motion opens the way for the state's district court to issue a preliminary injunction prohibiting Arizona from continuing to deny driver's licenses to DACA recipients. Once the district court enters an injunction, the young immigrants would be allowed to receive driver's licenses.
"This order is a big holiday gift to the DREAMers - and a lump of coal for Governor Brewer," said Jennifer Chang Newell, senior staff attorney with the ACLU's Immigrants' Rights Project. "It's time for Arizona leaders to put this unwise, discriminatory policy behind them and let it end with Governor Brewer's term."
Today's decision is the latest victory in a civil rights coalition's lawsuit against the policy, ordered by Arizona Governor Jan Brewer in 2012 shortly after the Obama administration announced its DACA program. In July, the United States Court of Appeals for the Ninth Circuit ruled that the policy was likely unconstitutional and that the group of young people--who have permission from the federal government to live and work in the U.S.--are seriously impaired by their inability to get drivers' licenses.
"Justice, in this case, took more than two years to finally be delivered, but we're no less pleased with the outcome," said Karen Tumlin, managing attorney with the National Immigration Law Center (NILC). "Soon, immigrant youth will be able to contribute more fully to their communities and economy, and they'll finally have the identification proving on paper what they already know: that they are Arizonans."
"Arizona continues to appeal and lose, at great tax payer expense," said Victor Viramontes, national senior counsel at the Mexican American Legal Defense and Educational Fund (MALDEF) . "Now, the federal courts are directing Arizona to issue drivers' licenses to DACA recipients and stop their established pattern of violating constitutional rights."
The American Civil Liberties Union, the NILC, the MALDEF, and the ACLU of Arizona challenged the executive order and related policies in court, alleging that the ban violates DACA recipients' constitutional right to equal protection under the law as well as the principles of federal supremacy in the area of immigration policy and law.
For a copy of today's decision by the Supreme Court, click here.
The American Civil Liberties Union was founded in 1920 and is our nation's guardian of liberty. The ACLU works in the courts, legislatures and communities to defend and preserve the individual rights and liberties guaranteed to all people in this country by the Constitution and laws of the United States.
(212) 549-2666
LATEST NEWS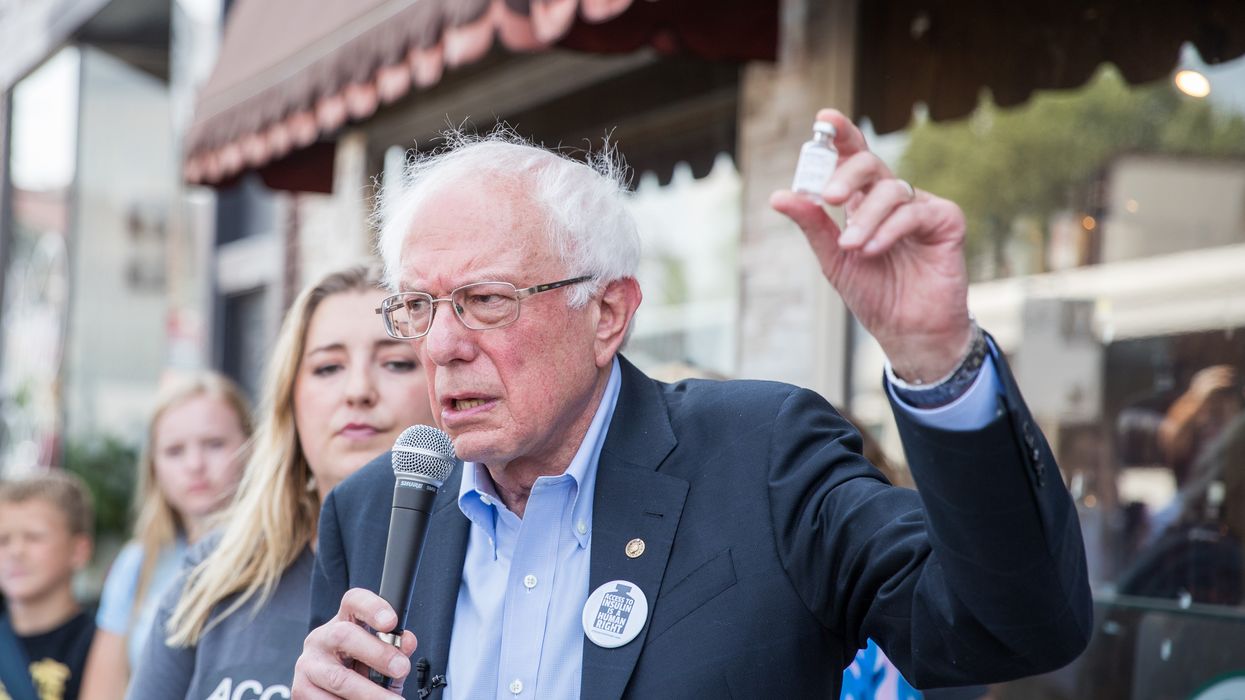 The senator introduced legislation last week to cap insulin prices at $20 per vial.
Crediting advocacy groups with pressuring two out of the three pharmaceutical companies that supply insulin to patients with diabetes in the United States to drastically lower their prices, Sen. Bernie Sanders on Tuesday called on the last of the trio, Sanofi, to do the same while arguing price caps should be mandatory—not a choice.
Novo Nordisk on Tuesday announced that it will cut prices by up to 75% for some of its insulin products starting next year, less than two weeks after one of its rival companies, Eli Lilly, said it plans to slash prices for its most widely used insulin products by 70%.
A vial of one of Novo's products, NovoLog, will drop from more than $289 to just over $72, and the insulin product FlexPen will cost $139, down from more than $500, starting January 1, 2024.
The price changes come after the price of insulin for patients has more than tripled in recent decades, with deadly consequences for some of the eight million Americans who rely on synthetic insulin to convert food into energy. A study based on the 2021 National Health Interview Survey last November found that 1.3 million people in the U.S. rationed their insulin supply in 2021 due to the drug's prohibitive cost.
Sanders (I-Vt.) noted that "grassroots pressure" forced Eli Lilly and Novo this month to announce major price cuts, but said that as chairman of the Senate Health, Education, Labor, and Pensions (HELP) Committee he "will soon hold a hearing on the need to guarantee insulin at an affordable price to everyone who needs it," suggesting that voluntary price cuts by companies are not sufficient.
Public pressure by groups including Patients for Affordable Drugs and Lower Drug Prices Now has resulted in some recent insulin price reforms, including a provision that took effect in January capping insulin copayments at $35 per month for Medicare recipients.

As Common Dreams reported last week, days after Eli Lilly announced its voluntary price cuts, Sanders, a longtime advocate of affordable insulin, joined Rep. Cori Bush(D-Mo.) in introducing legislation that would prohibit pharmaceutical companies from charging more than $20 for a vial of insulin. President Joe Biden has called for the product to be capped at $35 per vial for all patients—a proposal that Senate Republicans voted down last year.
Novo's announcement, said Biden, "builds on the important progress we made last year when I signed a law to cap insulin at $35 for seniors. I urge all other manufacturers to follow suit and Republicans in Congress to join us and cap insulin at $35 for all Americans."
Advocacy groups also called on Sanofi, the third insulin manufacturer for American patients, to follow its rival companies' lead and introduce price cuts.
"Let's keep fighting," said Lower Drug Prices Now, "so that patients can afford any medicine they need."

News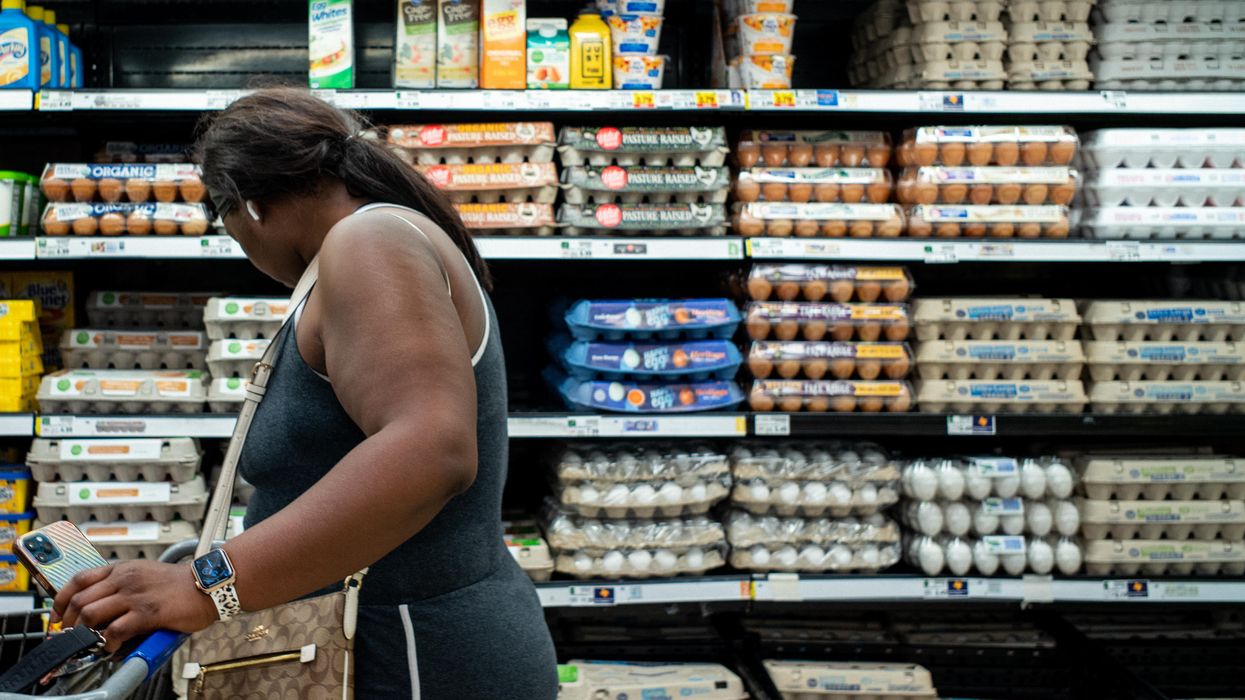 "This deal is an antitrust travesty and it must be stopped," says a letter urging the FTC to block the proposed $25 billion merger between two of the nation's largest grocery chains.
A progressive coalition of more than 100 unions and consumer advocacy groups from across the United States has come together to build the "Stop the Merger" campaign, a national and state-level effort to prevent Kroger from acquiring Albertsons and establishing the country's most powerful grocery cartel.
On Tuesday, the coalition announced the launch of NoGroceryMerger.com, which includes information about the negative impacts of the proposed $25 billion merger between two of the nation's largest grocery chains, testimony from unionized grocery workers and elected officials, and tools for people to express their opposition to the potential deal.
Individuals and organizations can sign the coalition's letter to the Federal Trade Commission (FTC), which is currently reviewing the grocery giants' proposal and has the regulatory authority to reject it.
If approved, the merger would likely "lead to store closures, worsen food deserts, increase prices for consumers, and destroy thousands of unionized grocery jobs," the letter warns. "This deal is an antitrust travesty and it must be stopped."
Since the Covid-19 pandemic and Russia's invasion of Ukraine disrupted international supply chains—rendered fragile by decades of neoliberal globalization—Kroger, Albertsons, and other mega-grocers have capitalized on these crises as well as the bird flu outbreak, citing them to justify price hikes that far outpace the increased costs of doing business.
Such price gouging has been exacerbated by preceding rounds of supermarket consolidation, and the coalition warns that if the proposed merger between Kroger and Albertsons goes through, it "will no doubt create a monopoly in the grocery industry."
Less competition, says the coalition, would result in even higher food prices and hundreds of shuttered stores—intensifying unequal access to healthy food. It also threatens to destroy thousands of jobs and hurt the ability of farmers and other suppliers to sell their products.
"It's simple: This merger will be bad for workers, bad for customers, and bad for our communities."
Cincinnati-based Kroger trails only Walmart in grocery sales, while Boise-based Albertsons is the fourth largest grocery chain in the U.S., behind Costco. Together, Kroger and Albertsons, including their numerous subsidiaries, employ more than 700,000 workers at roughly 5,000 retail stores and more than 50 manufacturing facilities across 48 states plus Washington, D.C.
According to the campaign's fact sheet, "If this merger goes through, the resulting company will become the largest supermarket by revenue in the United States with a current national market share of 36% and a combined annual sales of more than $200 billion."
As Michelle Freitas, a United Food and Commercial Workers (UFCW) Local 7 member who works at a Safeway in Gunnison, Colorado, noted: "My town only has two standalone grocery stores. If one closes and we only have one option, it will be a monopoly which means this new grocery company could raise food prices to exorbitant amounts."
"If the prices for essential goods go up, how are people who are lower-income or middle-income going to be able to survive?" she asked. "Many people who work at my store live paycheck to paycheck, including parents with small children and single moms."
Lawanna Archer, a UFCW Local 770 member who works at a Vons in Gardena, California, described the devastation that accompanied a merger between Albertsons and Haggen eight years ago.
"The deal between Albertsons and Haggen in 2015 was really bad for workers," said Archer. "I saw massive layoffs, cars being repossessed, foreclosures, and loss of benefits. I am a single mother and I provide for my daughter and myself. The Kroger and Albertsons merger could possibly impact us in the most harmful way ever."
Christina Robinett, another UFCW Local 770 member who endured that merger and now works at a Vons in Ojai, California, said, "After Haggen went bankrupt and shut down my store, I applied for work at four different stores."
"I wasn't able to get a job for three months and I had to take side jobs as a seamstress and cleaning houses to make ends meet," she said. "That merger caused me a lot of anxiety. No worker should go through this kind of hardship again."
The campaign's website features several videos, including one in which Robert Reich, a professor at the University of California, Berkeley and former U.S. labor secretary, explains how the proposed merger "could send skyrocketing food prices through the stratosphere unless government sees the deal for what it is: a rotten egg."
Soon after the proposed deal was announced in October, Sens. Bernie Sanders (I-Vt.) and Elizabeth Warren (D-Mass.) implored the FTC to block it.
Although consolidation in the grocery sector has, according to the American Economic Liberties Project, "previously been mismanaged by antitrust enforcers," approval of Kroger's buyout of Albertsons—the largest supermarket deal since Supervalu, CVS, and a group of investment firms bought Albertsons for $9.7 billion in 2006—is far from guaranteed.
Federal officials, including FTC Chair Lina Khan and Jonathan Kanter, assistant attorney general of the U.S. Department of Justice's Antitrust Division, have both taken a more hard-nosed approach to mergers following decades of lax enforcement.
The decision before regulators should be easy, the coalition argues.
Its members have "written numerous letters to the FTC and state attorneys general, held meetings with federal and state elected officials and regulators, held press conferences and virtual town halls, attended public events on the merger hosted by government officials, and participated in various local community activities opposing the merger," the coalition said in a statement. "All this activity has helped reveal growing evidence that shows the real motives for the proposed merger: corporate greed at the hands of C-suite executives and the private equity firms that are significant owners of their stock."
"It's simple: This merger will be bad for workers, bad for customers, and bad for our communities," reads the campaign website. "Union grocery workers, consumers, elected officials, and community members are standing together to fight for access to nutritious food, safe shopping experiences, and investment in good jobs in our communities."
News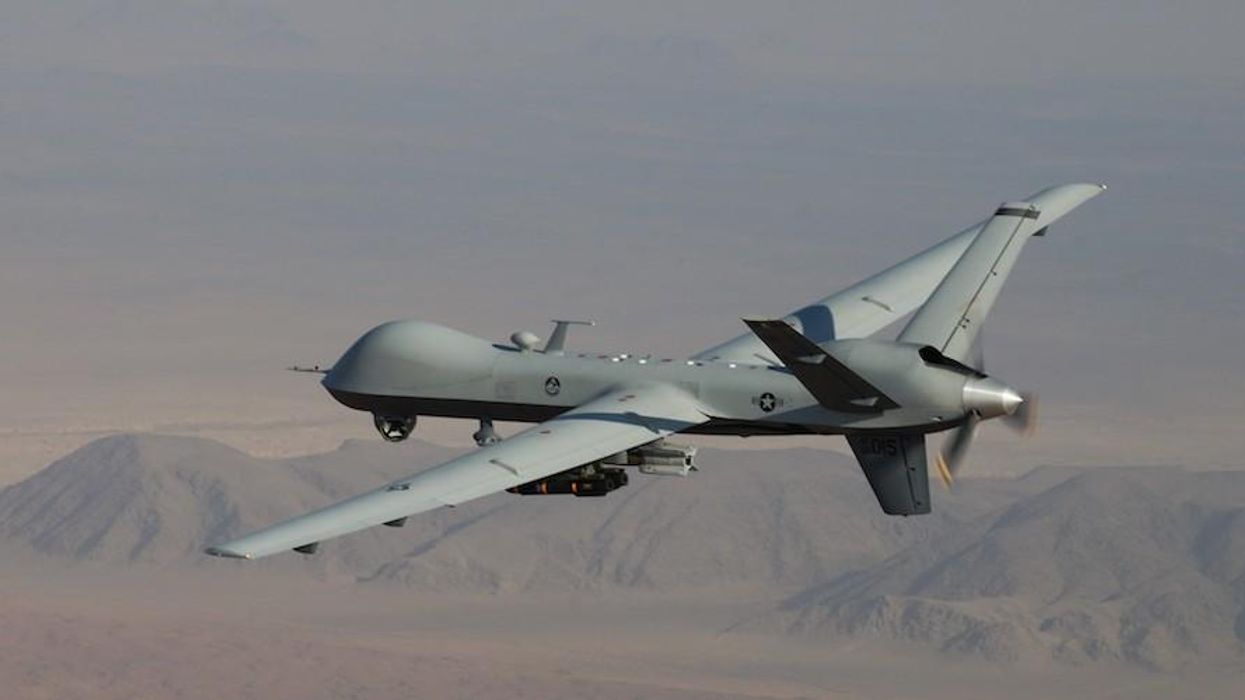 "As long as the U.S. and Russia both have nukes—not to mention regular signaling/threats of use—relatively minor incidents like this can easily escalate," asserted one disarament expert.
Fears of an escalation between nuclear superpowers Russia and the United States mounted Tuesday after a U.S. Air Force Reaper drone went down in international waters in the Black Sea during an encounter with a Russian fighter jet, with both sides giving varying accounts of the incident.
According to U.S. European Command (EUCOM):

Two Russian Su-27 aircraft conducted an unsafe and unprofessional intercept with a U.S. Air Force intelligence, surveillance, and reconnaissance unmanned MQ-9 aircraft that was operating within international airspace over the Black Sea today. At approximately 7:03 am (CET), one of the Russian Su-27 aircraft struck the propeller of the MQ-9, causing U.S. forces to have to bring the MQ-9 down in international waters. Several times before the collision, the Su-27s dumped fuel on and flew in front of the MQ-9 in a reckless, environmentally unsound, and unprofessional manner. This incident demonstrates a lack of competence in addition to being unsafe and unprofessional.
"This incident follows a pattern of dangerous actions by Russian pilots while interacting with U.S. and allied aircraft over international airspace, including over the Black Sea," EUCOM added. "These aggressive actions by Russian aircrew are dangerous and could lead to miscalculation and unintended escalation. "
U.S. Air Force Gen. James B. Hecker said in a statement that "U.S. and allied aircraft will continue to operate in international airspace and we call on the Russians to conduct themselves professionally and safely."

The Russian Ministry of Defense issued a statement on the incident claiming that the U.S. drone had its transponders turned off and denying that Russian aircraft came into contact with the MQ-9. The ministry said the U.S. aircraft "violated the boundaries" of an area demarcated by Moscow "for the purpose of conducting a special military operation"—an invasion—in Ukraine, and that the drone "went into uncontrolled flight with a loss of altitude and collided with the water surface" as "a result of sharp maneuvering."
An unnamed U.S. Air Force official toldThe War Zone that American officials do not believe the Russians deliberately tried to bring down the drone, but that the alleged collision "seems to be simple incompetence."
War Zone reporters Howard Altman and Joseph Trevithick wrote that "today's incident does, of course, come amid long-standing concerns about the potential for the conflict in Ukraine to spill out more broadly in the region."
"Russian officials, including President Vladimir Putin, routinely issue nebulous threats to retaliate against the United States, other members of NATO, and other countries over military aid and other support for Ukraine," the pair added. "How either side will react to the loss of the MQ-9 remains to be seen."

News
SUPPORT OUR WORK.
We are independent, non-profit, advertising-free and 100%
reader supported.