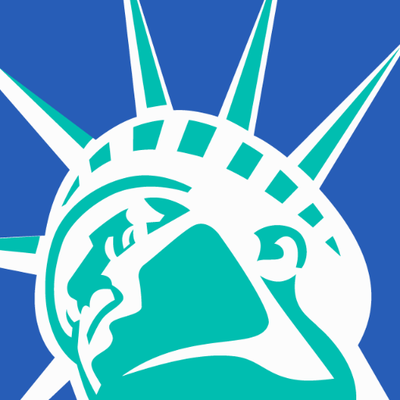 For Immediate Release
Contact:
Angela Bradbery (202) 588-7741
Karilyn Gower (202) 588-7779
Groups Urge Obama to Preserve Presidential Public Financing Program
Obama Should Veto H.R. 2019
WASHINGTON
Public Citizen and nine other civic groups today called on President Barack Obama to veto H.R. 2019, legislation that repeals a portion of the presidential public financing program while masquerading as a bill to fund pediatric research.
The bill was originally introduced in the U.S. House of Representatives by U.S. Rep. Gregg Harper (R-Miss.), a longtime opponent of campaign finance reform. After Harper was unable to persuade Congress to approve earlier legislation that would have entirely defunded the public financing program, Harper re-worked the bill into what became labeled the "Gabriella Miller Kids First Research Act" (named after a 10-year-old child who died last year from brain cancer). The legislation transfers public funds used to pay for the nominating conventions into the general treasury, then states that those funds may be used for pediatric research, if Congress ever decides to appropriate the funds for that purpose.
"This is a fig-leaf bill whose only real intent is to whittle away at the presidential public financing program," said Craig Holman, government affairs lobbyist for Public Citizen. "The presidential public financing system needs to be repaired, not repealed."
The presidential public financing program provides qualified candidates with matching funds in the primary election, full public financing in the general election and grants to pay for the presidential nominating conventions. Harper's measure addresses only public financing for the conventions.
Each party is given about $18 million in public funds to help finance their nominating conventions. Nearly all presidential candidates participated in the public financing program from 1976 through 2004, though in recent elections, most candidates have opted out of the system because Congress has failed to modernize the program to keep up with the flood of money - particularly from corporations and the wealthy - that is funneled into elections by outside groups.
"While those behind this legislation pretend they are allocating money to a noble cause, Congress has in fact slashed funding for this type of research in the budget by far more than would be added by this bill," said Lisa Gilbert, director of Public Citizen's Congress Watch division. "This bill does not even explicitly guarantee funds for pediatric research. It seems the real agenda is to directly attack presidential public financing."
If the convention funding is appropriated for pediatric research, it would provide less than 0.05 of 1 percent of the agency's $30 billion budget. Given current spending caps on governmental agencies, Congress also would have to pass legislation lifting the spending ceiling for the National Institutes of Health to carry through with this appropriation, something that Congress is very unlikely to do.
Public Citizen calls upon Obama to veto this cynical measure.
Public Citizen is a nonprofit consumer advocacy organization that champions the public interest in the halls of power. We defend democracy, resist corporate power and work to ensure that government works for the people - not for big corporations. Founded in 1971, we now have 500,000 members and supporters throughout the country.
(202) 588-1000
LATEST NEWS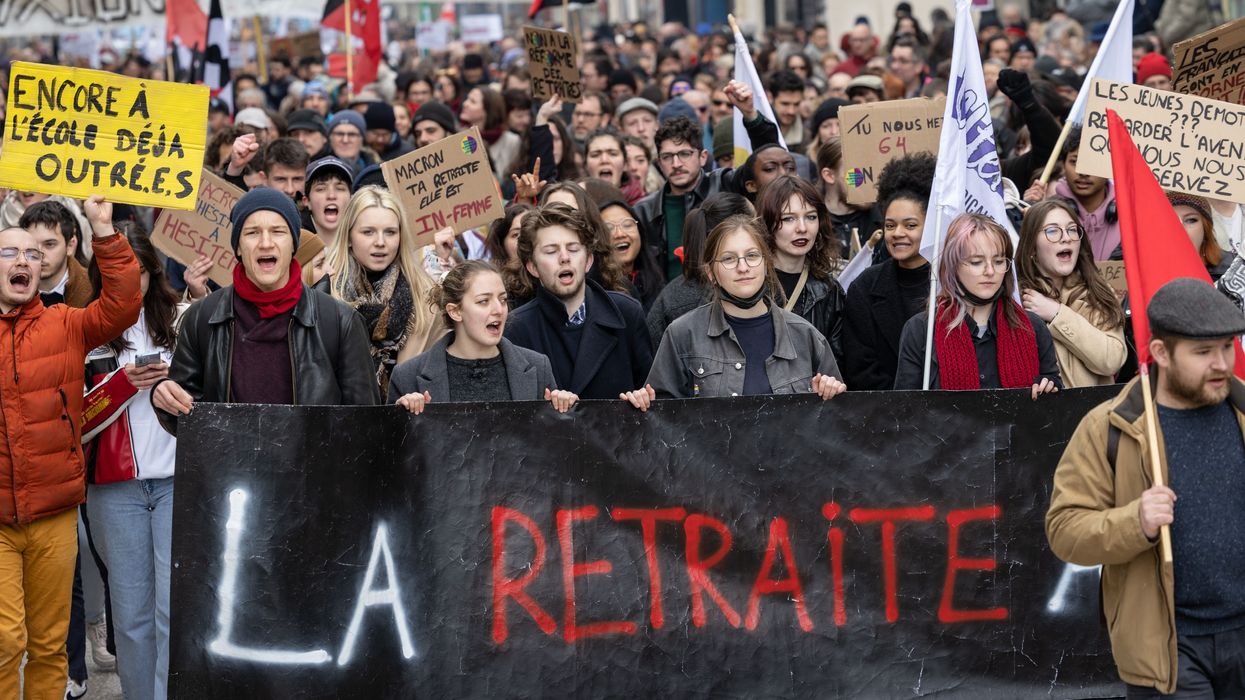 "To defend workers' rights means defending a social model based on solidarity," said one participant.
Hundreds of thousands of French workers walked off the job Tuesday and marched against the government's effort, led by neoliberal President Emmanuel Macron, to raise the nation's retirement age from 62 to 64.
For the sixth time this year, French unions organized strikes and rallies to protest Macron and his legislative allies' deeply unpopular attack on pension benefits. Police anticipated between 1.1 million and 1.4 million participants at more than 260 demonstrations nationwide. Laurent Berger, secretary-general of the French Democratic Confederation of Labor, estimated, based on initial figures, that Tuesday's protests were the biggest since mobilizations started in mid-January.
"The strike has begun everywhere," said Eric Sellini of the General Confederation of Labor (CGT), which urged people to "bring France to a halt."
"If Emmanuel Macron doesn't want France to come to a standstill and a dark week for the energy industry, it would be better for him to withdraw his reforms."
Energy workers impeded fuel deliveries, transit workers shut down most services, teacher walkouts prompted the closure of many schools, and garbage collectors' ongoing work stoppage has led to a build-up of trash. Meanwhile, BBC Newsreported that "there will be calls to extend the strikes to include power generation" in the coming days.
Thirty-eight-year-old activist Sarah Durieux, part of a massive, largely family-friendly crowd in Paris, toldThe Associated Press, "To see so many people today gives me hope."
"The movement has spread because to defend workers' rights means defending a social model based on solidarity," she added.
\u201cUnions in France are holding a nationwide day of strikes and demonstrations for the sixth time this year over controversial plans by Macron to raise the pension age from 62 to 64.\n\nTeachers, gas and electricity workers, rail workers and others on strike.\n\nhttps://t.co/VR5Ysof2hR\u201d

— Taj Ali (@Taj Ali) 1678196529
Unionized workers blocked the exits to all eight oil refineries in mainland France on Tuesday, striking fear in Thierry Cotillard, president of Les Mousquetaires retail chain, who warned that "if the refineries are blocked we could run out of petrol by the end of the week."
It is unclear how long the blockades will last. But Emmanuel Lépine, leader of a trade union representing refinery workers, said last week that the aim is to "bring the French economy to its knees."
Prior to Tuesday's actions, labor leader Sébastien Ménesplier declared that "if Emmanuel Macron doesn't want France to come to a standstill and a dark week for the energy industry, it would be better for him to withdraw his reforms."
As BBC News noted Tuesday, the campaign so far "has caused little damage to the economy, and the bill is proceeding through parliament."
The legislation, discussed last month in the National Assembly—where members of the New Ecological and Social People's Union, a leftist opposition coalition, tried to derail debate by proposing thousands of amendments—is being considered in the Senate this week. A vote on the final version is expected later this month.
"Unions and the left know time is running out before the reform becomes a reality—which is all the more reason for them to up the pressure now," BBC News observed.
Macron and his supporters have called the proposed changes "essential," citing projected budget deficits. But union leaders and left-wing lawmakers have stressed that parliament could bolster France's pension system—without raising the retirement age or increasing the number of years workers must contribute before qualifying for full benefits—by hiking taxes on the wealthy.
"The mobilizations will continue and grow until the government listens to workers."
"The job of a garbage collector is painful. We usually work very early or late... 365 days per year," Regis Viecili, a 56-year-old garbage worker, told AP. "We usually have to carry heavy weight or stand up for hours to sweep."
Trash collectors' early retirement age would be raised from 57 to 59 if the reform proposal is enacted.
"A lot of garbage workers die before the retirement age," said Viecili.
A record 1.3 million people took part in mass demonstrations against the legislation on January 31. At subsequent protests, the number of people hitting the streets—while still in the hundreds of thousands—began to decrease.
According to BBC News, "Union leaders now believe rolling strikes are their best hope of success."
Citing CGT secretary-general Philippe Martinez, AP reported that unionized workers "will decide locally" on Tuesday night whether to engage in open-ended strikes.
A majority of French citizens support the ongoing strikes. According to an opinion poll conducted recently by the French survey group Elabe, two-thirds of the public supports the movement against the government's planned pension changes in general, 59% back efforts to bring the country "to a standstill," and 56% support rolling strikes.
Martinez said in an interview Sunday that unions "are moving up a gear."
"The mobilizations," he predicted, "will continue and grow until the government listens to workers."
Xavier Bregail, a 40-year-old train driver in northern Paris, told AP on Tuesday that "the government will step back only if we block the economy."
"The subject behind this is inflation, soaring food and energy prices," he added. "I just want to live decently from my work."
News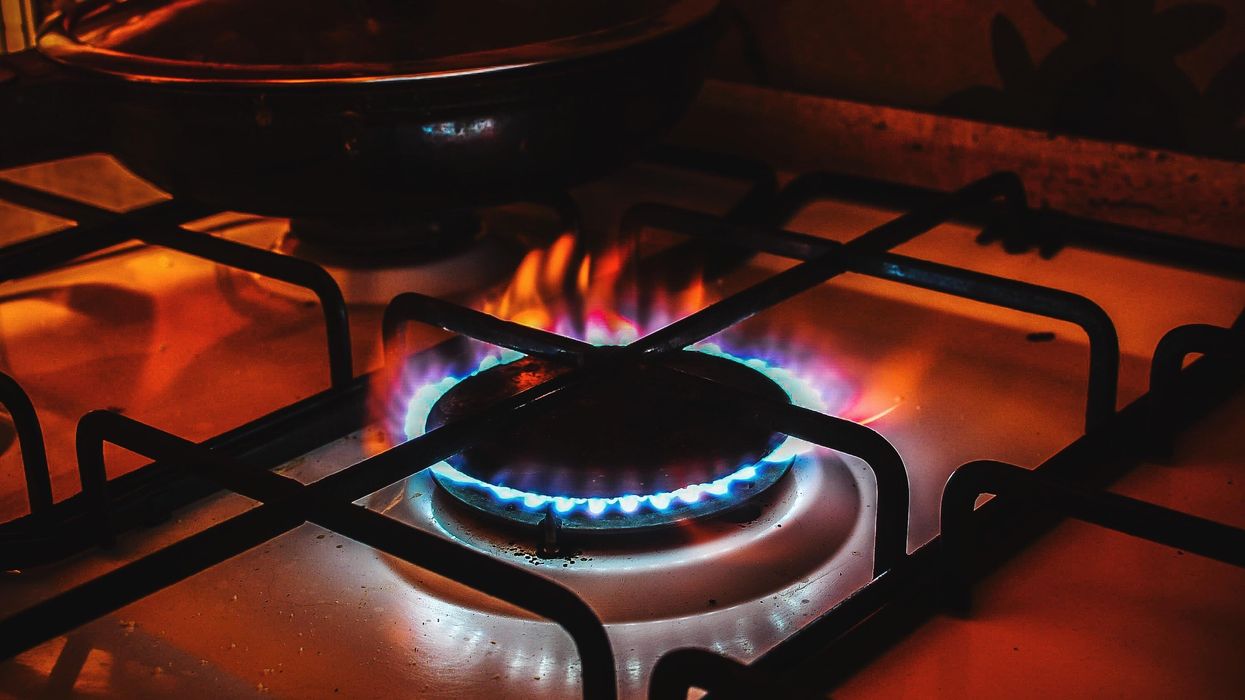 "What? They knew? Next you're going to tell me that ExxonMobil knew about climate change and that the tobacco companies knew cigarettes caused cancer," one Democratic senator sarcastically said.
Newly uncovered documents published last week by DeSmog reveal that the leading gas industry trade group knew over 50 years ago that cooking with gas stoves could harm human health and tried to cover up the evidence.
The DeSmogrevelations regarding the American Gas Associationn (AGA) came as the gas industry is pushing back against climate and public health advocates' efforts to ban new gas stoves amid mounting scientific evidence that the appliances threaten the warming planet and people's health.
Rrcent studies—which, among other things, showed that nitrogen dioxide, carbon monoxide, and ultrafine particles produced by gas stoves cause a range of health problems, including 1 in 8 U.S. cases of childhood asthma—sparked fast and furious backlash from the gas industry and its congressional boosters.
"It's less widely known that the gas industry has long sponsored its own research into the problem of indoor air pollution from gas stoves," wrote DeSmog's Rebecca John. "Now, newly discovered documents reveal that the American Gas Association was studying the health and indoor pollution risks from gas stoves as far back as the early 1970s—that they knew much more, at a far earlier date, than has been previously documented."
\u201cThe peer-reviewed research by the environmental think tank @RockyMtnInst, @Sydney_Uni , and @EinsteinMed estimated that \u201cnearly 13 percent of childhood asthma cases in the United States can be linked to having a gas stove in the home.\u201d https://t.co/jASvlSKYC5\u201d

— DeSmog (@DeSmog) 1678105860
According to John:

More than 50 years ago, in 1972, AGA authored a draft report highlighting indoor air pollution concerns similar to those being raised by health experts and regulators today. In particular, this draft report examined what to do about problems related to the emission of carbon monoxide and nitrogen oxides (collectively referred to as NOx) from domestic gas appliances. This draft, recently discovered in the U.S. National Archives, would eventually become an official report published by the National Industrial Pollution Control Council (NIPCC), a long-forgotten government advisory council composed of the nation's most powerful industrialists.

However, an entire section detailing those concerns, entitled "Indoor Air Quality Control," vanished from the final report. With it went all the important evidence that the gas industry was not only conducting research into what the NIPCC called the "NOx problem" but also that it was actively testing technological solutions "for the purposes of limiting the levels of carbon monoxide and nitrogen oxides in household air."

"Instead," John wrote, "the final report argued gas' sole drawback was its limited availability, 'not its environmental impact.' It also lobbied for a massive expansion of U.S. domestic gas reserves and the rapid rollout of gas-based infrastructure, under the banner of replacing coal with gas to stem air pollution."
Reacting to the DeSmog report, U.S. Sen. Martin Heinrich (D-N.M.) sardonically tweeted: "What? They knew? Next you're going to tell me that ExxonMobil knew about climate change and that the tobacco companies knew cigarettes caused cancer."
News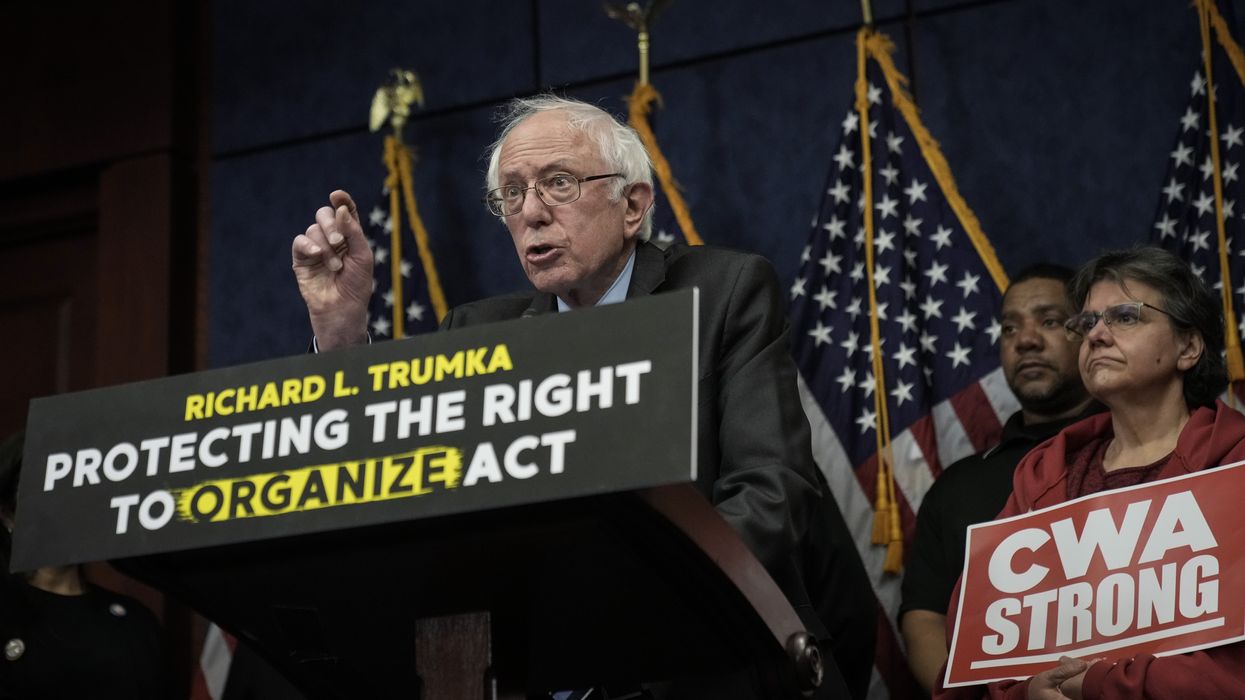 "Workers have the constitutional right to organize unions and engage in collective bargaining," said the Vermont senator. "Unfortunately Starbucks, under Mr. Schultz's leadership, has done everything possible to prevent that from happening."
This is a developing news story... Check back for possible updates...

Sen. Bernie Sanders announced Thursday that Starbucks CEO Howard Schultz has relented to pressure and agreed to testify before the Senate Health, Education, Labor, and Pensions Committee, news that came just 24 hours before the panel was set to vote on whether to subpoena the billionaire executive.
"I'm happy to announce that Howard Schultz, the CEO and founder of Starbucks, has finally agreed to testify before the Senate HELP Committee," Sanders (I-Vt.), the chair of the panel, said in a statement. "The HELP Committee was scheduled to vote tomorrow to subpoena him and I want to thank the members of the committee who, in a bipartisan way, were prepared to do just that."
"Let's be clear. In America, workers have the constitutional right to organize unions and engage in collective bargaining to improve their wages and working conditions," the senator continued. "Unfortunately Starbucks, under Mr. Schultz's leadership, has done everything possible to prevent that from happening."
\u201cI\u2019m happy to announce that Starbucks CEO Howard Schultz has finally agreed to testify before the Senate HELP Committee. I look forward to hearing from him as to when he intends to end his illegal anti-union activities and begin signing fair first contracts with the unions.\u201d

— Bernie Sanders(@Bernie Sanders) 1678208358
Schultz decision to appear before the committee comes after weeks of back-and-forth between the HELP Committee and Starbucks, which Sanders has accused of stonewalling the panel's efforts to obtain documents and testimony regarding the company's aggressive and ongoing fight against employee unionization efforts.
Workers at more than 280 Starbucks locations across the U.S. have voted to unionize since December 2021, but Starbucks has been accused of dragging its feet and unlawfully obstructing contract talks.
"The National Labor Relations Board has issued over 80 complaints against Starbucks for violating federal labor law and an Administrative Law Judge in New York recently ruled that Starbucks has engaged in 'egregious and widespread misconduct' in a union organizing campaign that started in 2019," Sanders said Tuesday. "Despite the fact that over 280 Starbucks coffee shops have successfully voted to form a union over the past year, Starbucks has refused to negotiate in good faith to sign a single first contract with their employees."
Last week, Sanders publicly dismissed Starbucks' offer to send subordinates to testify in the place of Schultz, who is set to leave the CEO post at the end of March.
"We look forward to Howard Schultz testifying in front of the U.S. Senate," tweeted Starbucks Workers United, which represents thousands of Starbucks employees. "As the architect of Starbucks' unprecedented anti-union campaign, it is high time for him to be held accountable for his actions. Howard Schultz needs to learn that even billionaires aren't above the law."
Asked during a press conference what he hopes to hear from Schultz at the March 29 hearing, Sanders said he wants the Starbucks CEO to "tell us that at long last he is going to stop his illegal activity, that he is going to sit down with the union and negotiate a contract."
"That's what I want, nothing more than that," Sanders added. "To obey the law. I don't think that's asking too much."

News
SUPPORT OUR WORK.
We are independent, non-profit, advertising-free and 100%
reader supported.