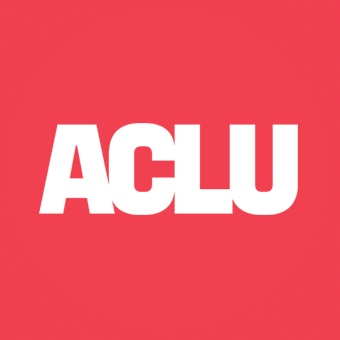 ACLU and NC Residents File Lawsuit to End Unconstitutional Prayers at Rowan County Meetings
Government Invocation Practices Should Be 'Welcoming to People of All Beliefs'
SALISBURY, N.C.
The American Civil Liberties Union and ACLU of North Carolina Legal Foundation (ACLU-NCLF) filed a federal lawsuit yesterday on behalf of three Rowan County citizens, demanding that the Rowan County Board of Commissioners stop its unconstitutional practice of opening government meetings with prayers that are specific to one religion.
The complaint, filed in the U.S. District Court for the Middle District of North Carolina, details how more than 95 percent of board meetings since 2007 have opened with prayers specific to one religion, Christianity.
"I want my local government to be open and welcoming to people of all beliefs," said Nan Lund, a Salisbury resident who is one of three plaintiffs named in the lawsuit. "But when officials begin a public meeting with prayers that are specific to only one religious viewpoint, I feel unwelcome, excluded, and compelled to participate."
The commissioners, who deliver the prayers themselves, routinely call on Jesus Christ and refer to other sectarian beliefs during invocations. Opening invocations have declared that "there is only one way to salvation, and that is Jesus Christ," as well as given thanks for the "virgin birth," the "cross at Calvary," and "the resurrection."
"All citizens of Rowan County deserve to be treated equally by their government, regardless of their personal religious beliefs," said Chris Brook, legal director of ACLU-NCLF. "By refusing to obey the law and insisting on opening meetings with prayers that are specific to only one religion, the Rowan County commissioners have created an environment where citizens of different beliefs are made to feel alienated. In order to make local government more welcoming to citizens of all beliefs, officials must end this unconstitutional practice at once."
A 2011 ruling by the Fourth Circuit Court of Appeals in another ACLU case, Joyner, et al. v. Forsyth County Board of Commissioners, made clear that if local boards decide to open meeting with invocations, the prayers may not indicate a preference for one faith. After the U.S. Supreme Court declined to review that ruling, more than 20 local governments throughout North Carolina changed their opening invocations in order to comply with the law.
"Matters of faith are deeply personal. When the government appears to be taking the side of one religion over others, it gives rise to the very type of religious divisiveness and exclusion that the First Amendment seeks to avoid," said Heather L. Weaver, staff attorney for the ACLU's Program on Freedom of Religion and Belief.
The lawsuit, Lund, et al. v. Rowan County, can be found at acluofnc.org. In addition to Brook and Weaver, the plaintiffs are represented by Daniel Mach, director of the ACLU's Program on Freedom of Religion and Belief.
More information can be found at: www.aclu.org/religion-belief/lund-et-al-v-rowan-county
The American Civil Liberties Union was founded in 1920 and is our nation's guardian of liberty. The ACLU works in the courts, legislatures and communities to defend and preserve the individual rights and liberties guaranteed to all people in this country by the Constitution and laws of the United States.
(212) 549-2666
LATEST NEWS
"The endorsement of the fossil fuel treaty proposal by Antigua and Barbuda and Timor-Leste... shows who are the real climate leaders," said the initiative's political director.
Two island nations on Saturday joined the growing bloc of countries endorsing a fossil fuel nonproliferation treaty amid a worsening climate emergency and continued inadequate action by the larger and wealthier polluters most responsible for causing the planetary crisis.
Answering United Nations Secretary-General António Guterres' exhortation at this week's Climate Ambition Summit for countries to accelerate efforts to end fossil fuels, the Caribbean nation of Antigua and Barbuda and Timor-Leste in Southeast Asia announced their support for a binding FFNPT.

Their announcement came on the main stage at the Global Citizen Festival in New York City. The nations became the first non-Pacific island states to support the treaty; Vanuatu, Tuvalu, Tonga, Fiji, the Solomon Islands, and the self-governing New Zealand territory of Niue previously endorsed the agreement.
"The climate crisis is the most existential threat facing all humanity," declared Antigua and Barbuda Prime Minister Gaston Browne. "It doesn't distinguish between European forests and Caribbean waters. Some carry the burden more than others, as in the case of small island developing states. This is why today I'm honored to announce that Antigua and Barbuda join our Pacific friends in calling for a negotiation of a fossil fuel treaty."
"This Treaty will be more than words," Browne continued. "It's a binding plan to end the fossil fuel era, a pledge to a rapid shift to clean energy, a commitment to a future where economies transcend their fossil fuel past, and an assurance that no community is left behind."
"With this endorsement, we send a clear message: unity in purpose, unity in action," he added. "We are proud to become the first Caribbean nation to rally behind this cause, and we invite others to join us."
Timor-Leste President José Ramos-Horta said that his country "stands in solidarity with Pacific nations and is formally joining the call for the negotiation of a fossil fuel treaty."
"Its mission is simple—to halt new fossil fuel ventures, phase out existing ones, and fund a fair shift to clean energy," the Nobel peace laureate added. "It is more than a climate agreement between nations—it is a health, development, and peace accord that can foster genuine wellbeing and prosperity for all."
Timor-Leste's embrace of the FFNPT is considered especially encouraging, as petroleum accounts for the vast majority of the country's export revenue.

Gillian Cooper, political director of the FFNPT Initiative, hailed the development:
At the Climate Ambition Summit, we saw world leaders finally bring fossil fuels to the center stage of climate negotiations. Now the endorsement of the fossil fuel treaty proposal by Antigua and Barbuda and Timor-Leste at the main Global Citizen stage shows who are the real climate leaders. This bold move also shows that even fossil fuel-producing countries want to break free from the grip of oil, gas, and coal, a system imposed on them by wealthy nations. Today Timor-Leste picked a side—and they're clearly saying that we need international cooperation so they are not forced by the fossil fuel industry to continue to expand a product that they know is destablizing the global climate and creating long-term economic dependency and vulnerability.
Launched in 2020 and backed by hundreds of groups, thousands of scientists, and people around the world from youth to grandparents, the FFNPT is based on three pillars:
Ending expansion of new coal, oil, or gas production in line with the best available science;
Phasing out the production of fossil fuels in a manner that is fair and equitable; and
Ensuring a global just transition to 100% access to renewable energy globally.
In addition to the countries mentioned above, the European Parliament, World Health Organization, and scores of cities and other subnational governments have also endorsed the FFNPT, including London, Paris, Los Angeles, Sydney, Lima, Toronto, and the Hawaiian Legislature.
Earlier this month, California became the largest economy in the world to endorse the treaty.
"This climate crisis is a fossil fuel crisis," Democratic California Gov. Gavin Newsom said Wednesday at the Climate Ambition Summit. "It's not complicated. It's the burning of oil. It's the burning of gas. It's the burning of coal. And we need to call that out.
News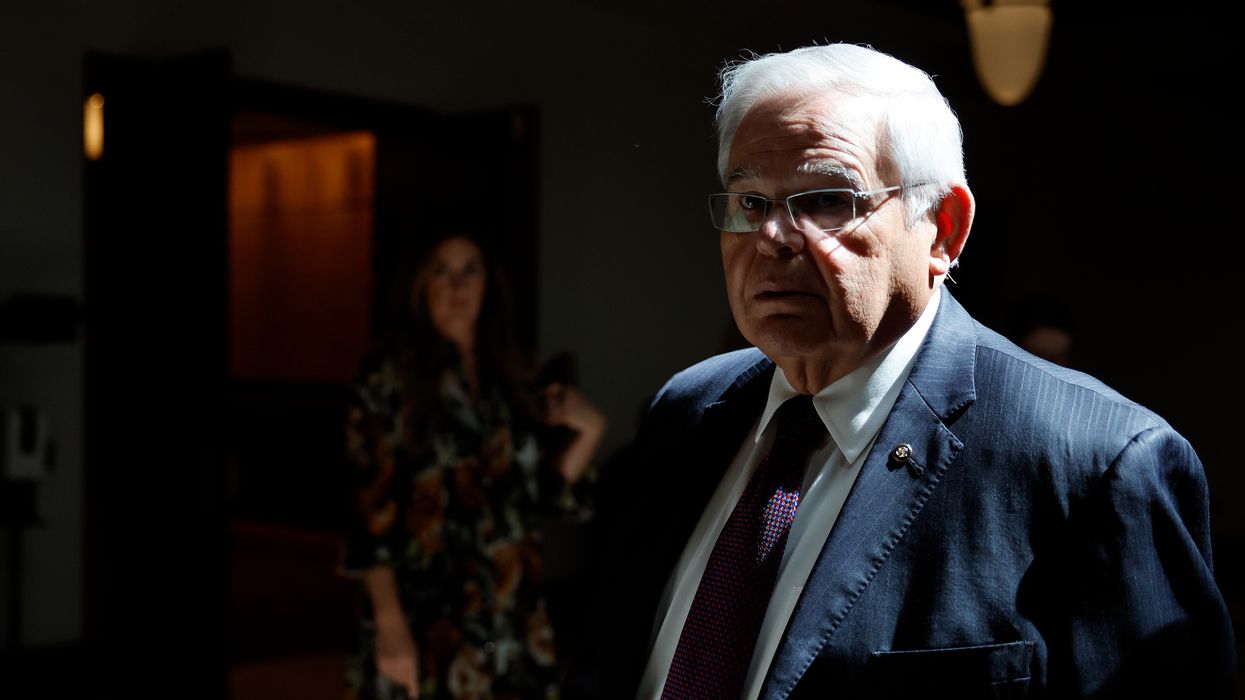 "He's entitled to the presumption of innocence, but he cannot continue to wield influence over national policy, especially given the serious and specific nature of the allegations," the Pennsylvania senator said.
Pennsylvania U.S. Sen. John Fetterman on Saturday joined a growing list of Democrats calling on Sen. Bob Menendez to step down in the wake of federal corruption charges filed against him and his wife.
"Sen. Menendez should resign," Fetterman said in a statement. "He's entitled to the presumption of innocence under our system, but he is not entitled to continue to wield influence over national policy, especially given the serious and specific nature of the allegations. I hope he chooses an honorable exit and focuses on his trial."
Menenedez and his wife, Nadine Menendez, are accused of taking hundreds of thousands of dollars in bribes—including "cash, gold, payments toward a home mortgage, compensation for a low-or-no-show job, [and] a luxury vehicle"—from businessmen in exchange for influence.
The indictment also alleges that Menendez—who until he stepped down from the position on Friday chaired the Senate Foreign Relations Committee—"provided sensitive U.S. government information and took other steps that secretly aided the government of Egypt."
Dismissing calls for his resignation, Menendez said he is "not going anywhere."
"Those who believe in justice believe in innocence until proven guilty," the senator said in a statement late Friday. "I intend to continue to fight for the people of New Jersey with the same success I've had for the past five decades. This is the same record of success these very same leaders have lauded all along."
"It is not lost on me how quickly some are rushing to judge a Latino and push him out of his seat," he added.
Fetterman joins a growing list of Democrats calling on Menendez to resign. These include New Jersey Gov. Phil Murphy and U.S. Reps. Jeff Jackson (N.C.), Dean Phillips (Minn.), Josh Gottheimer (N.J.), Tom Malinowski (N.J.), Frank Pallone (N.J.), Mikie Sherill (N.J.), Bill Pascrell (N.J.), and Andy Kim (N.J.).

On Saturday, Kim said he would run for Menendez's Senate seat amid the senator's refusal to resign.
"I feel compelled to run against him. Not something I expected to do, but N.J. deserves better," Kim wrote in a fundraising pitch on social media. "We cannot jeopardize the Senate or compromise our integrity."
It's not just Democrats urging Menendez to step down. The New Jersey Working Families Party issued a statement Friday calling the allegations against the senator "alarming" and asserting that Democratic Party leaders "are doing the right thing in calling for his resignation."
This is the second time Menendez has faced corruption charges in the last decade. He was indicted in 2015 for allegedly receiving gifts and $660,000 in campaign contributions from a Florida eye doctor; the case ended in a mistrial in 2017. The U.S. Justice Department subsequently declined to retry him.
News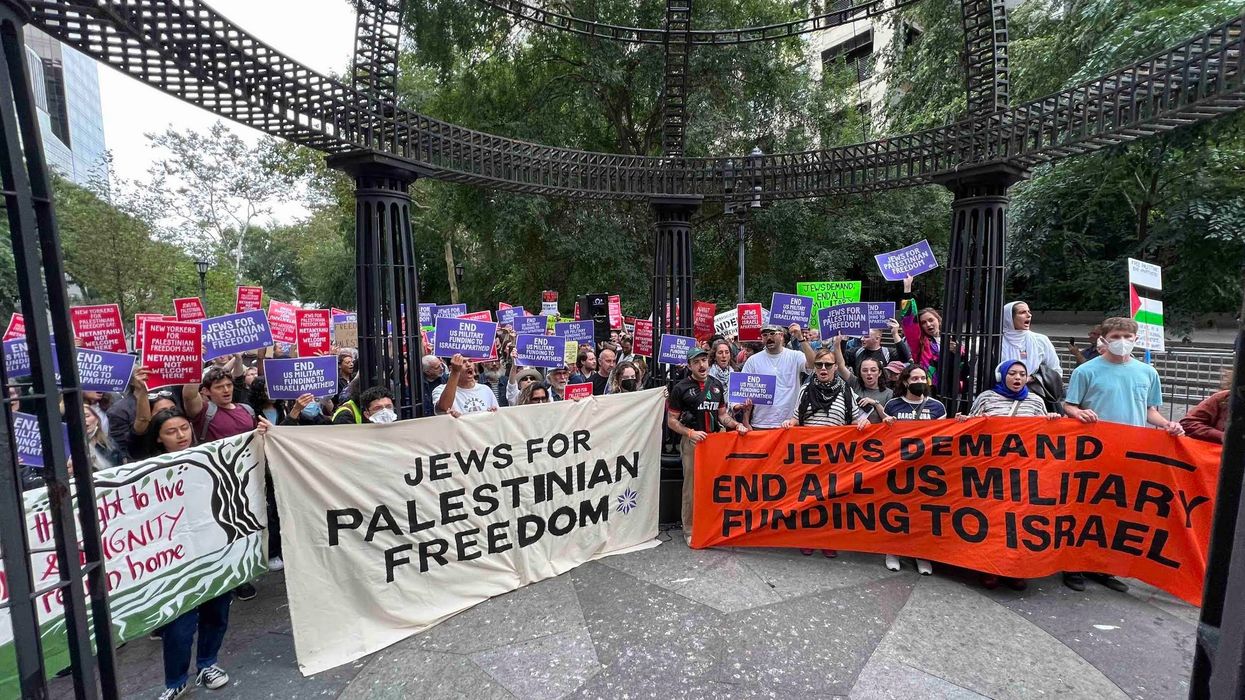 "As Jewish New Yorkers committed to racial justice, we believe apartheid is indefensible," said one protester. "Palestinians deserve to live with dignity and freedom."
A pair of democratic socialist New York state lawmakers joined more than 250 Jewish demonstrators and allies on Friday afternoon outside United Nations headquarters in Midtown Manhattan to protest Israeli Prime Minister Benjamin Netanyahu's General Assembly speech defending his far-right government's apartheid policies.
New York state Sen. Jabari Brisport (D-25) and state Assemblymember Zohran Mamdani (D-36) joined activists from Jewish Voice for Peace (JVP), Adalah Justice Project, and other human rights defenders as Netanyahu—whose government is widely considered the most extreme in Israeli history—addressed world leaders inside the U.N. building.
During his speech, Netanyahu displayed a map of the Middle East without Palestine, while claiming he has "long sought to make peace with the Palestinians."
The protesters said there can be no peace under apartheid.
"As Jewish New Yorkers committed to racial justice, we believe apartheid is indefensible," asserted JVP's Jay Saper. "Palestinians deserve to live with dignity and freedom."
Brisport—who in May introduced the Not On Our Dime! Act, which would prevent state-registered charities from funding violations of the Geneva Convention by Israeli settlers—said: "In Brooklyn we have a saying, 'Spread love, it's the Brooklyn way.' Netanyahu has spread hate and displacement. And that has no place in our city."
The senator has previously drawn attention to the more than 700,000 Israelis living in over 250 illegal settlements built on Palestinian land in the unlawfully occupied West Bank, with the backing of the Israel Defense Forces (IDF). Many of the illegal colonies are funded by New York-based organizations.

Last year, the Israeli government forcibly displaced more than 1,000 Palestinians from their homes in what many critics have called acts of ethnic cleansing. Hundreds more Palestinians have been displaced this year to make way for Jewish settler-colonists.
There have also been multiple deadly settler rampages through Palestinian towns this year, revenge attacks that a wide range of critics—from Palestinian-American Congresswoman Rashida Tlaib (D-Mich.) to conservative U.S. Jewish groups and an IDF general—called "pogroms."
"We should refuse to host a man who has openly lauded the ethnic cleansing of thousands of Palestinians from their homes, who gave the green light for bombing campaigns that left large parts of Gaza uninhabitable, a man who approved killing sprees that riddled streets with Palestinians wounded and killed," Adalah Justice Project communications and strategy director Sumaya Awad told the demonstrators.
According to the U.N.'s Office for the Coordination of Humanitarian Affairs, Israeli soldiers and settlers have killed at least 200 Palestinians this year, making it the deadliest year for Palestinians since the final year of the second intifada, or general uprising, in 2005. The advocacy group Defense for Children International Palestine says 45 Palestinian children have been killed by Israelis so far this year. At least 30 Israelis have been killed by Palestinian militant attacks in 2023.
Through it all, the U.S. continues to give Israel—the 13th-wealthiest nation in the world per capita, according to the International Monetary Fund—billions of dollars in nearly unconditional annual aid.
"Earlier today, someone asked me, 'Why should New Yorkers care about what's happening halfway across the world in Israel?'" said Mamdani, a co-sponsor of Brisport's bill. "There are 3.8 billion reasons for us to care: Same as the number of dollars that go from the U.S. to Israel in military aid every year."
"As Americans," he added, "this is a fight that recognizes our complicity in this apartheid regime in Israel."
News
Independent, nonprofit journalism needs your help.
Please Pitch In
Today!