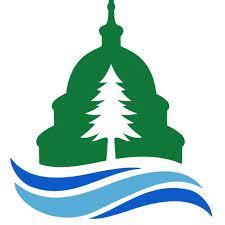 For Immediate Release
Contact:
Kirsten Stade (202) 265-7337
FDA Sued to Force Release of Livestock Drug Records
Evidence of Agency Effectiveness in Combatting Rising Antibiotic Immunity Sought
WASHINGTON
The Food and Drug Administration faces a new lawsuit challenging its assurances that it is finally taking seriously the overuse and misuse of antimicrobial drugs in livestock feed giving rise to drug-resistant "super diseases." An estimated 70,000 Americans die each year from drug-resistant infections, ranging from salmonella to staph, spurred by 30 million pounds of these drugs pumped into feed troughs primarily to promote livestock growth.
The suit filed today by Public Employees for Environmental Responsibility (PEER) under the Freedom of Information Act seeks documents identifying which livestock drugs FDA has approved for use in healthy livestock without conducting any environmental reviews. The suit also demands support for FDA claims that it is working successfully with industry "to phase out production uses of medically important antimicrobials," according to a December 2011 notice that the agency would not pursue regulatory action.
The lion's share of antimicrobial use (80%) comes from this non- or sub-therapeutic dosing of livestock. The only effective strategy for stemming spreading antimicrobial immunity is to keep these drugs out of the waste stream altogether, something that industry, both livestock and drug makers, has fiercely resisted. Since November 4, 2011, PEER has asked FDA to surrender documents detailing the agency's reliance on "categorical exclusions" to avoid having to conduct environmental assessments required under the National Environmental Policy Act in approving animal pharmaceuticals for sub-therapeutic uses. Categorical exclusions are the bureaucratic devices that infamously allowed the BP Deepwater Horizon operations in the Gulf of Mexico to escape official review before the disastrous 2010 spill. FDA's reliance on the same device means that it automatically green-lights massive amounts of livestock drugging without any consideration of consequences. FDA has yet to provide any of these documents.

"FDA also does not even consider the post-dosage effects of these livestock drugs, most of which are not metabolized by the animal and remain in the tidal wave of livestock waste flowing from factory farms," stated New England PEER Director Kyla Bennett, a biologist and attorney formerly with the U.S. Environmental Protection Agency. "These chemicals make their way into our rivers and lakes where effects on wildlife are already being seen. Not surprisingly, these drugs are now present in the drinking water of nearly 50 million Americans."
Since January 4, 2012, PEER has also been seeking records documenting the basis for FDA's decision to withdraw two notices regarding potential revocation of approval for certain uses of penicillin and tetracyclines in animal feed. FDA said action was not needed because it had secured agreement from the animal pharmaceutical industry to work voluntarily with it. To date, however, FDA has produced no such agreement or indeed any evidence that industry is voluntarily reducing livestock drug volumes.
"Nearly 40 years ago, FDA itself first raised the alarm about antibacterial resistance from mega-dosing of livestock," said PEER Counsel Kathryn Douglass who today filed the complaint in the U.S. Federal District Court for the District of Columbia. "Unfortunately since then, through Congressional intervention or the threat thereof, industry has kept FDA cowed."
Public Employees for Environmental Responsibility (PEER) is a national alliance of local state and federal resource professionals. PEER's environmental work is solely directed by the needs of its members. As a consequence, we have the distinct honor of serving resource professionals who daily cast profiles in courage in cubicles across the country.
LATEST NEWS
"How do we properly service our students when we are being overworked and underpaid and disrespected?" asked one special education assistant.

Demanding "respect and dignity" for tens of thousands of school support workers who help the Los Angeles Unified School District run, the union that represents 35,000 teachers in the city has called on its members to join a three-day strike starting Tuesday as school support staffers fight for a living wage.
Members of the Service Employees International Union (SEIU) Local 99 "work so hard for our students," said United Teachers of Los Angeles (UTLA) on Monday. "They deserve respect and dignity at work. We will be out in force tomorrow to make sure they get it."
Roughly 65,000 teachers and support professionals including bus drivers, cafeteria workers, teaching aides, and grounds workers are expected to walk out from Tuesday through Thursday this week, nearly a year after SEIU Local 99 entered contract negotiations with LAUSD, the second-largest school district in the United States.
The union is calling for a 30% pay increase for its members, who earn an average of $25,000 per year, or roughly $12 per hour. According to the MIT Living Wage Calculator, a living wage in the Los Angeles area is more than $21 per hour for a single person with no children and far more for people with children.
"I am a single mother and for the past 20 years I have worked two and sometimes three jobs just to support my family," Janette Verbera, a special education assistant, told In These Times Monday. "How do we properly service our students when we are being overworked and underpaid and disrespected?"
The school district offered a 20% overall pay increase spread over several years on Friday, along with a one-time 5% bonus.
Liz Shuler, president of the AFL-CIO, noted that LAUSD has a $4.9 billion surplus and said the district must use those funds to "invest in staff, students, and educators."
SEIU Local 99 members voted to authorize a strike in February, and said the limited three-day action is a protest against the district's negotiating tactics.
LAUSD has claimed the strike is unlawful and that workers are actually staging the walkout over pay without having exhausted all bargaining avenues. A state board over the weekend denied the district's request to block the strike.
As In These Timesreported, negotiations between the district and SEIU Local 99—as well as separate ongoing talks with the teachers' union about educators' contracts—are being led by Superintendent Alberto M. Carvalho, "whose $440,000 salary is nearly 10 times that of a starting salary for a LAUSD teacher."

"LAUSD won't get away with underfunding our schools," tweeted UTLA last week. "This is for our students, for our communities and for our lives."
News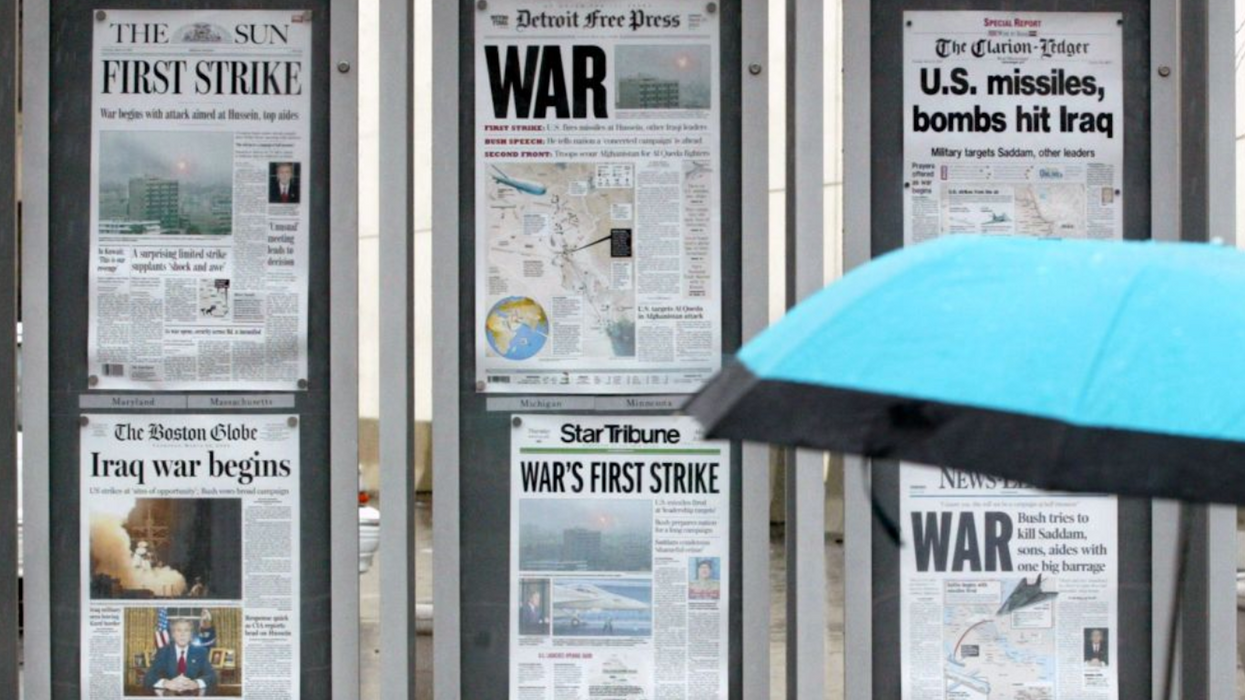 "It should not be forgotten that this debacle of death and destruction was not only a profound error of policymaking; it was the result of a carefully executed crusade of disinformation and lies," said one prominent critic.
As the world this week mark the 20th anniversary of the U.S.-led invasion of Iraq, journalism experts weighed in on the corporate media's complicity in amplifying the Bush administration's lies, including ones about former Iraqi dictator Saddam Hussein's nonexistent nuclear, chemical, and biological weapons upon which the war was waged.
"Twenty years ago, this country's mainstream media—with one notable exception—bought into phony Bush administration claims about Hussein's stockpiles of weapons of mass destruction, helping cheerlead our nation into a conflict that ended the lives of thousands of Americans and hundreds of thousands of Iraqis," Los Angeles Times columnist Robin Abcarian wrote Sunday.
That "one notable exception" was a group of journalists at the Washington, D.C. bureau of Knight Ridder—which was acquired by McClatchy in 2006—who published dozens of articles in several of the company's papers debunking and criticizing the Bush administration's dubious claims about Iraq and its WMDs. Their efforts were the subject of the 2017 Rob Reiner film Shock and Awe, starring Woody Harrelson.
"The war—along with criminally poor post-war planning on the part of Bush administration officials—also unleashed horrible sectarian strife, led to the emergence of ISIS, and displaced more than 1 million Iraqis," Abcarian noted.

She continued:
That sad chapter in American history produced its share of jingoistic buzzwords and phrases: "WMD," "the axis of evil," "regime change," "yellowcake uranium," "the coalition of the willing," and a cheesy but terrifying refrain, repeated ad nauseam by Bush administration officials such as then-National Security Adviser Condoleezza Rice: "We don't want the smoking gun to be a mushroom cloud."
"Of course," wrote Abcarian, "there was never any smoking gun, mushroom-shaped or not."
According to the Center for Public Integrity, a Washington, D.C.-based nonprofit investigative journalism organization, Bush and top administration officials—including then-Vice President Dick Cheney, Defense Secretary Donald Rumsfeld, Secretary of State Colin Powell, and Rice—"made at least 935 false statements in the two years following September 11, 2001, about the national security threat posed by Saddam Hussein's Iraq."
Those lies were dutifully repeated by most U.S. corporate mainstream media in what the center called "part of an orchestrated campaign that effectively galvanized public opinion and, in the process, led the nation to war under decidedly false pretenses."
"It should not be forgotten that this debacle of death and destruction was not only a profound error of policymaking; it was the result of a carefully executed crusade of disinformation and lies," David Corn, the Washington, D.C. bureau chief for Mother Jones, asserted Monday.
Far from paying a price for amplifying the Bush administration's Iraq lies, many of the media hawks who acted more like lapdogs than watchdogs 20 years ago are today ensconced in prestigious and well-paying positions in media, public policy, and academia.
In a where-are-they-now piece for The Real News Network, media critic Adam Johnson highlighted how the careers of several media and media-related government professionals "blossomed" after their lie-laden selling of the Iraq War:
David Frum—Bush's lead writer who coined the term "Axis of Evil" to refer to Iraq, Iran, and North Korea—is "a well-paid and influential columnist for The Atlantic and a mainstay of cable TV."
Jeffrey Goldberg, then a New Yorker reporter who pushed conspiracy theories linking Saddam Hussein to 9/11 and al-Qaeda to Iraq, is now editor-in-chief of The Atlantic.
MSNBC's Joe Scarborough, an erstwhile Iraq War hawk, rebranded himself as a critic of the invasion and occupation, and is a multimillionaire morning show host on that same network.
Fareed Zakaria hosts "Fareed Zakaria GPS" on CNN and writes a weekly column for The Washington Post.
Anne Applebaum, a member of the Post's editorial board at the time who called evidence of Iraq's nonexistent WMDs "irrefutable," now writes for The Atlantic and is a senior fellow at the Agora Institute at Johns Hopkins University's School of Advanced International Studies.

"The almost uniform success of all the Iraq War cheerleaders provides the greatest lesson about what really helps one get ahead in public life: It's not being right, doing the right thing, or challenging power, but going with prevailing winds and mocking anyone who dares to do the opposite," wrote Johnson.

In an interview with the Quincy Institute for Responsible Statecraft—which is hosting a discussion Wednesday about the media's role in war and peace—Middle East expert Assal Rad noted:
Rather than challenging the narrative of the state, calling for evidence, or even humanizing the would-be victims of the war, the Iraqi people, reporters such as Thomas Friedman with significant platforms like The New York Times most often parroted the talking points of U.S. officials. There was little critical journalism to question the existence of WMDs and little reflection on important issues, such as the U.S. role in supporting Saddam Hussein in the 1980s against Iran, international law, or the humanity of Iraqis.
While there was some contrition from outlets including the Times as the Iraq occupation continued for years and not the "five days or five weeks or five months" promised by Rumsfeld, journalist Jon Schwarz of The Intercept noted that media lies and distortions about the war continue to this day.
"Perhaps the most telling instance of the media's acquiescence was a year after the Iraq invasion," said Rad, "when President Bush's joke at the White House Correspondents' dinner about finding no weapons of mass destruction was met with uproarious laughter from an audience of journalists."
News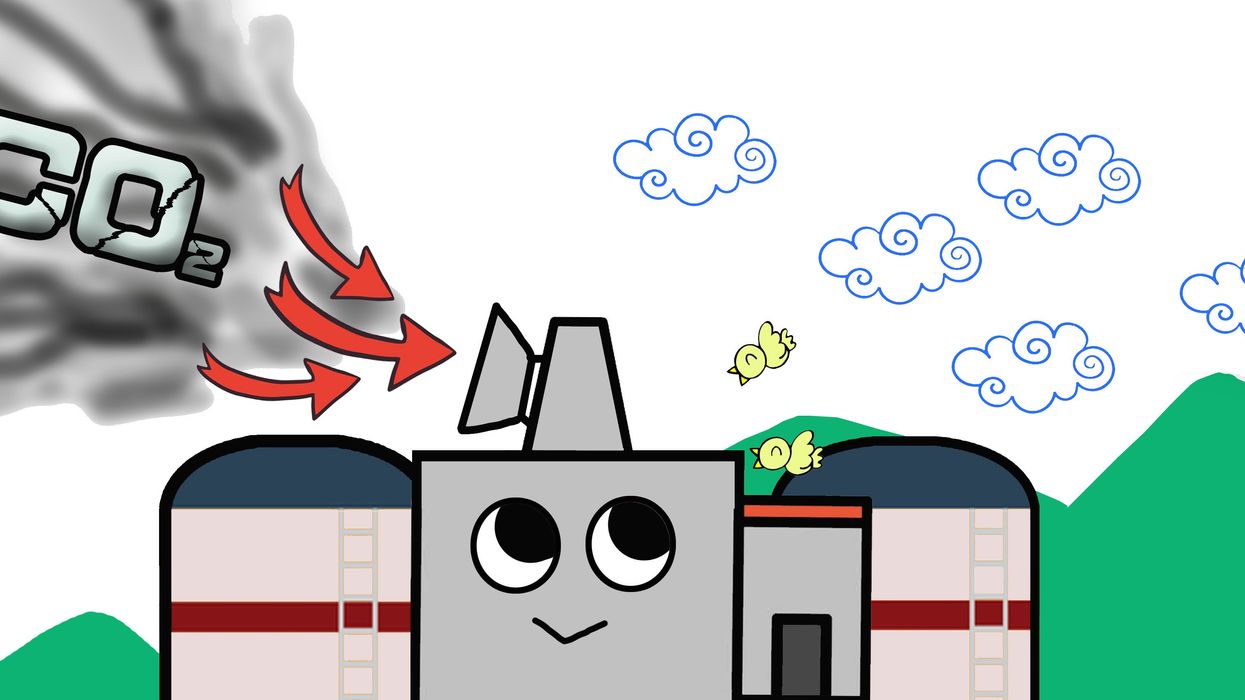 "Solving the climate crisis is not about what works on paper but what delivers in practice. There is no time to waste with false solutions."
Longtime critics of "false solutions" to the fossil fuel-driven climate emergency responded to a United Nations report released Monday by reiterating their warnings about relying on underdeveloped and untested technologies that could enable major polluters to continue producing massive amounts of planet-heating emissions.
Noting the 2015 Paris agreement's two primary temperature targets for this century, the new Intergovernmental Panel on Climate Change (IPCC) report states that "all global modeled pathways that limit warming to 1.5°C with no or limited overshoot, and those that limit warming to 2°C, involve rapid and deep and, in most cases, immediate" greenhouse gas (GHG) emissions reductions in all sectors this decade.

"We must heed the IPCC's urgent messages, without falling into the trap of assuming that carbon dioxide removal will save the day."
Modeled mitigation pathways, the report continues, "include transitioning from fossil fuels without carbon capture and storage (CCS) to very low- or zero-carbon energy sources, such as renewables or fossil fuels with CCS, demand-side measures and improving efficiency, reducing non-CO2 GHG emissions," and carbon dioxide removal (CDR).

As the document details:

CCS is an option to reduce emissions from large-scale fossil-based energy and industry sources provided geological storage is available. When CO2 is captured directly from the atmosphere (DACCS), or from biomass (BECCS), CCS provides the storage component of these CDR methods. CO2 capture and subsurface injection is a mature technology for gas processing and enhanced oil recovery. In contrast to the oil and gas sector, CCS is less mature in the power sector, as well as in cement and chemicals production, where it is a critical mitigation option. The technical geological storage capacity is estimated to be on the order of 1000 GtCO2, is more than the CO2 storage requirements through 2100 to limit global warming to 1.5°C, although the regional availability of geological storage could be a limiting factor. If the geological storage site is appropriately selected and managed, it is estimated that the CO2 can be permanently isolated from the atmosphere.
"Implementation of CCS currently faces technological, economic, institutional, ecological environmental and socio-cultural barriers," the report notes. "Currently, global rates of CCS deployment are far below those in modeled pathways limiting global warming to 1.5°C to 2°C. Enabling conditions such as policy instruments, greater public support, and technological innovation could reduce these barriers."
The report further says that "biological CDR methods like reforestation, improved forest management, soil carbon sequestration, peatland restoration, and coastal blue carbon management can enhance biodiversity and ecosystem functions, employment and local livelihoods. However, afforestation or production of biomass crops can have adverse socioeconomic and environmental impacts, including on biodiversity, food and water security, local livelihoods, and the rights of Indigenous peoples, especially if implemented at large scales and where land tenure is insecure."

While the world's top scientists—and the governments that signed off on the report—recognized issues with CCS and CDR, climate campaigners expressed frustration that such technologies were featured as partial solutions.

"It's very alarming to see carbon dioxide removal featuring so centrally in the IPCC report," declared Sara Shaw at Friends of the Earth International (FOEI). "We can't rely on risky, untested, and downright dangerous removals technologies just because big polluters want us to stick to the status quo."
"A fair and fast phaseout of oil, gas, and coal needs to happen in this decade, and it can, with the right political will," she stressed. "We must heed the IPCC's urgent messages, without falling into the trap of assuming that carbon dioxide removal will save the day."
Fellow FOIE leader Hemantha Withanage explained that "in my country, Sri Lanka, the impacts of climate change are being felt now. We have no time to chase fairy tales like carbon removal technologies to suck carbon out of the air."
"The IPCC evidence is clear: Climate change is killing people, nature, and planet," he said. "The answers are obvious: a fair and fast phaseout of fossil fuels, and finance for a just transition. The fantasy of overshooting safe limits and betting on risky technofixes is certainly not a cure for the problem."
Lili Fuhr at the Center for International Environmental Law agreed that "the takeaway of the IPCC synthesis is irrefutable: An immediate, rapid, and equitable fossil fuel phaseout is the cornerstone of any strategy to avoid catastrophic levels of global warming."
"Building our mitigation strategies on models that instead lock in inequitable growth and conveniently assume away the risks of technofixes like carbon capture and storage and carbon dioxide removal ignores that clarion message and increases the likelihood of overshoot," Fuhr warned. "The most ambitious mitigation pathways put out by the IPCC set the floor, not the ceiling, for necessary climate action.
Research shows that overshooting Paris temperature targets, even temporarily, could dramatically raise the risk of the world experiencing dangerous "tipping points," as Common Dreamsreported in December. The IPCC report notes that "the higher the magnitude and the longer the duration of overshoot, the more ecosystems and societies are exposed to greater and more widespread changes in climatic impact-drivers, increasing risks for many natural and human systems."
As Corporate Accountability director of climate research and policy Rachel Rose Jackon put it Monday: "Breaching 1.5°C is not an option. Governments will be effectively signing millions of avoidable death warrants for those who contributed least to the crisis."
While arguing that the IPCC document "demands a last and final reckoning" that leads to Global North governments "doing their fair share," the campaigner also emphasized that "the report should have actually named the solutions that will keep us below 1.5°C instead of leaving the door open for an inadequate suite of industry-backed removals and dangerous distractions."
Food & Water Watch executive director Wenonah Hauter targeted U.S. lawmakers and President Joe Biden in a statement Monday.
"The IPCC is sending one key message above all else: We must stop burning fossil fuels, drilling for fossil fuels, and building new infrastructure to deliver fossil fuels," Hauter said. "Unfortunately, policymakers continue to lock in new dirty energy schemes—most notably the Biden administration's approval of a massive new oil drilling project in Alaska."
"Tragically, Congress and the White House continue to waste money on carbon removal technologies that have been a failure. Relying on these scams instead of taking actions to stop fossil fuel expansion will only lead to further climate catastrophe," she added. "President Biden's actions to expand oil and gas drilling and ramp up fossil fuel exports undermine his professed climate goals and invite further catastrophe. The IPCC's message is clear, and political leaders must answer the call with actions to match the moment."
News
SUPPORT OUR WORK.
We are independent, non-profit, advertising-free and 100%
reader supported.