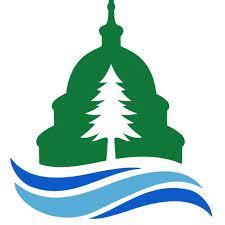 For Immediate Release
Contact:
Kyla Bennett (508) 230-9933: Kirsten Stade (202) 265-7337
Federal Agencies Flying Blind in Cape Wind Approvals
Internal E-Mails Admit Huge Data Gaps, Inability to Monitor and Pursue Mitigation
BOSTON
The controversial Cape Wind turbine farm slated for Nantucket Sound
obtained federal approvals even though agency scientists conceded that
they did not have the data to make required assessments, according to
agency e-mails released today by Public Employees for Environmental
Responsibility (PEER). Red flags about avoidable impacts were rebuffed
as were suggestions of ways to minimize harms to migratory birds,
including threatened and endangered species.
The documents
obtained by PEER under the Freedom of Information Act (FOIA) and the
Massachusetts Public Record Act evidence a pattern of demands for needed
data being ignored. As a result the real ecological impacts of the
controversial 130-turbine project located on a major bird migration
corridor remain unknown. Agency e-mails show massive data gaps and the
frustration of scientists, including -
Required Data Never Collected:
An e-mail from the former Minerals Management Service (MMS) states "The
USFWS [U.S. Fish & Wildlife Service] informed the applicant and the
Corps as early as May 2002 of the need for 3 years of monitoring bird
use of Nantucket Sound and the Horseshoe Shoals area to provide the
information required... That was SIX (6) years ago, and the data were
never collected" (emphasis in original);
No Monitoring of Impacts:
Another MMS email says "To design a proper monitoring program will
take some time and serious effort, and is beyond our capability with the
Cape Wind project." Yet, any attempt to avoid or mitigate needless
loss of migrating birds hinges on monitoring. As another FWS e-mail
admits, "no effective techniques for post-construction monitoring
exist"; and
Rushed Review: Both FWS and
consultants working on the project with MMS warned that there was not
enough time to properly assess project impacts. FWS states, "One thing
that concerns me is the time provided for our review and comment on the
avian monitoring plan is very short." The consultant hired to assess
bird collision risks declined to do so, stating "we didn't feel we could
deliver an appropriate product in the timeframe [MMS] felt was needed."
"These e-mails detail how science took a back seat at
every step of the process," stated New England PEER Director Kyla
Bennett, a former federal lawyer and scientist, highlighting one MMS
e-mail that reads: "Now if only these microphones could discriminate
among the 'thuds' made by bird and bat species when they hit the rotor!"
"This e-mail shows that we are so in the dark about impacts that we
will not even be able to count the carcasses."
PEER is leading a
coalition of groups that is suing to stop the project on the grounds
that it needlessly and illegally will devastate federally protected
migratory bird and bat populations. New concerns have also surfaced
about acoustic and other negative effects on migrating whales, including
the endangered North Atlantic Right Whale.
Many of the e-mails
obtained under FOIA come from the later part of the Bush administration
but some come from the first year under Obama. Significantly, Obama
appointees did not reverse or revisit any of the approvals made with
insufficient data. Ironically, the Obama administration is now rolling
out an initiative to promote scientific integrity but no concrete rules
have yet been promulgated.
"Even though the politics have
changed, political manipulation of science is still going on in the
Obama administration and this project is just another example," said
PEER Executive Director Jeff Ruch, noting that even pleas by scientists
for "reasonable and prudent" mitigation measures, such as shutting down
the turbines during very short, heavy migration periods, were refused.
"As the U.S. moves to rely more heavily on wind and other 'green power'
sources, it is all the more important that the environmental reviews are
done well."
###
Read selected internal Cape Wind e-mails
Public Employees for Environmental Responsibility (PEER) is a national alliance of local state and federal resource professionals. PEER's environmental work is solely directed by the needs of its members. As a consequence, we have the distinct honor of serving resource professionals who daily cast profiles in courage in cubicles across the country.
LATEST NEWS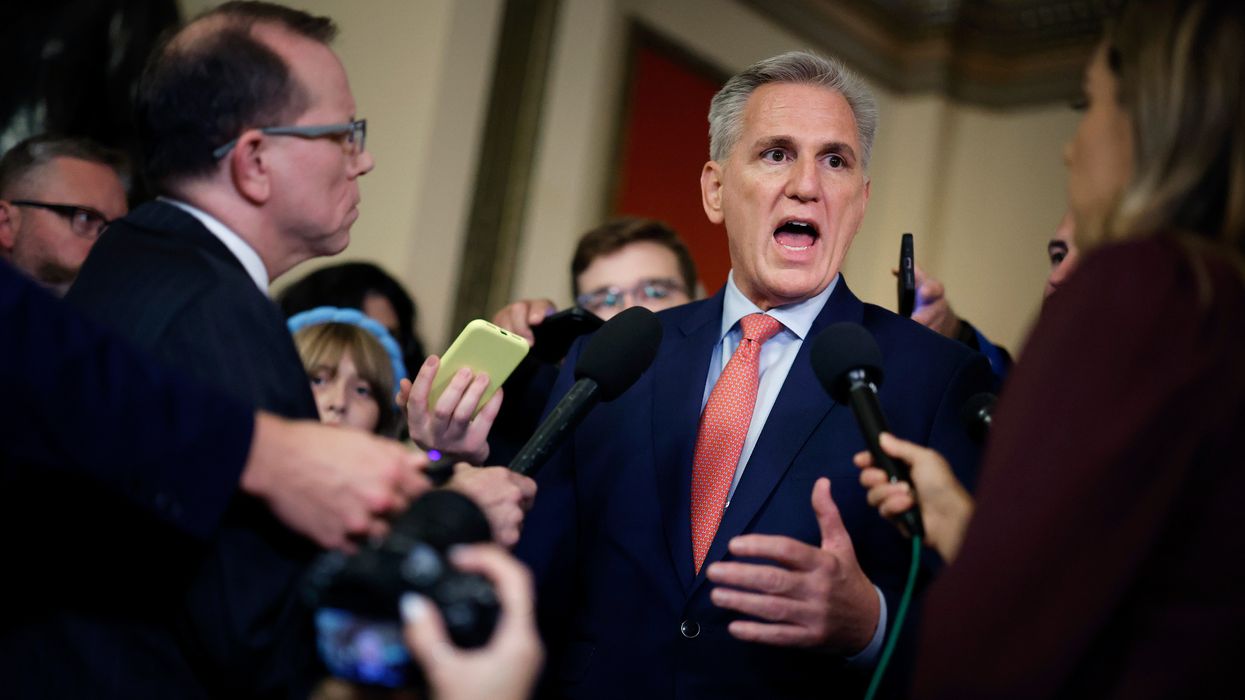 "It's the same thing they did with the debt ceiling: Weaponize the tools of the House majority to force a false choice. Their agenda or a national crisis," said the Congressional Progressive Caucus.
With a "completely avoidable" U.S. government shutdown less than 48 hours away, the Congressional Progressive Caucus and individual House Democrats on Friday took aim at Republicans for holding "the American people hostage to force their agenda through" at the expense of working families and others.

"You wouldn't know it by watching them fail to govern, but House Republicans have a policy agenda. It's extreme, cruel, and unworkable, and they are committed to making that agenda law," the Progressive Caucus said on social media. "Here's the problem: They can't pass it. They can't even get all their members to vote for it."
That's because the Republican continuing resolution (CR) that was voted down 232-198 on Friday—which included big cuts to social safety net spending and anti-migrant measures—was not severe enough for members of the far-right House Freedom Caucus' liking.
"So House Republicans' only option is to hold the government and the American people hostage to force their agenda through," the Progressive Caucus continued. "It's the same thing they did with the debt ceiling: Weaponize the tools of the House majority to force a false choice. Their agenda or a national crisis."
According to the Progressive Caucus, that agenda includes:
An 80% cut in public education funding to take 40,000 teachers from poor students and students with disabilities and kick 100,000 kids out of preschool;
A 70% cut in funding for 5 million low-income families to heat their homes;
Slashing food assistance for millions of low-income women and children;
Cutting support services for nearly 1 million people facing a suicidal or mental health crisis and thousands with opioid use disorder;
Eliminating one-third of all housing choice voucher funding for poor families, increasing the risk of eviction and homelessness;
Increasing the wait time for Social Security disability benefits applicants by two months;
Making fruits and vegetables more expensive for 5 million pregnant mothers; and
Cutting nearly 50% of federal wildfire prevention funds.
"House Republicans are pushing all these cruel cuts AND a death panel for Social Security and Medicare. If they don't get it, they'll shut down the government," the Progressive Caucus added. "This is why progressives are fighting so hard. We will not sacrifice working people to continual Republican threats."
Progressive Caucus Deputy Chair Ilhan Omar (D-Minn.) said Friday that "this shutdown is not only tragic, but completely avoidable."
"An overwhelming bipartisan majority of lawmakers in the House support a clean bill to keep the government open. The Senate is prepared to pass it, the president is prepared to sign it," she continued. "But the most extreme faction of MAGA wing of the party—egged on by [former President] Donald Trump, who craves a distraction from his indictments and criminal charges—are demanding an endless list of cuts that have brought us to a government shutdown."
"We have to remember how we got here. The government has shutdown four times in the past 30 years. Each time it happened, an extreme faction of Republicans was in charge of the House of Representatives," Omar added. "We need a clean bill to keep the government open, before this causes real harm. It's time for Republicans to stop playing with people's lives and do their jobs."
Another Progressive Caucus member, Rep. Delia Ramirez, said Friday that "today's hurtful, extremist Republican CR demonstrates the Republicans' hypocrisy, ineffective leadership, and disregard for working families."
The congresswoman continued:

Day after day, we have been here, voting until the wee hours of the morning, and we have made absolutely no progress. After each vote, conservative extremists change their demands, and [House Speaker Kevin McCarthy (R-Calif)] keeps giving them more and more without making progress.

"To what end? A 30% cut to government services? So that 10,901 women and children in the IL-03 can go hungry? So that 28,187 active and reserved service members will go without payment in Illinois? So that 5,000 residents in IL-03 may lose access to federal help and vouchers?
"These are not the goals of people who care about working families," Ramirez asserted. "On the contrary, it's a vicious attack on working families"
"If the Republicans were serious about averting a shutdown, they would bring a clean CR to the floor," she argued. "That's not what they want. They want to send our economy into crisis, protect Donald Trump, and harm our communities."
"Enough is enough!" Ramirez added. " I call on six courageous, principled Republicans to do their job, serve our constituents, and protect the economy."
News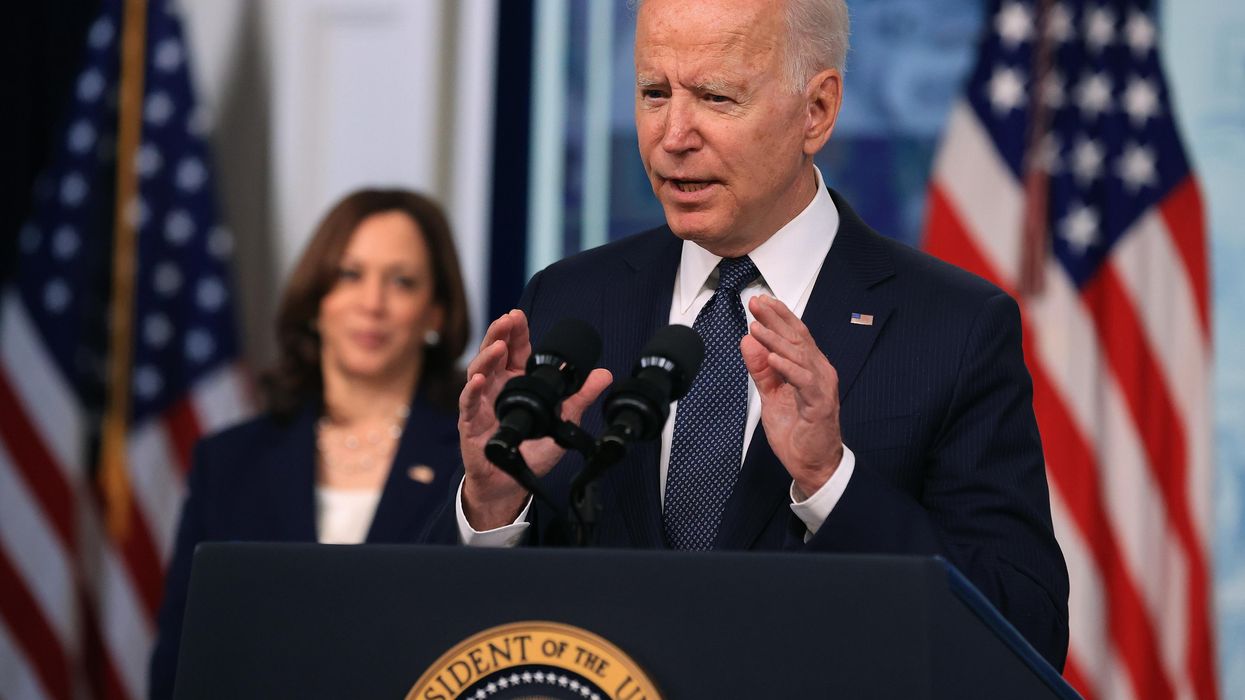 "End Fossil Fuels is pretty clear," said one advocate. "Not 'hold slightly fewer lease sales,' not 'talk about climate action'—End. Fossil. Fuels."
Rejecting the corporate media's narrative that U.S. President Joe Biden's newly-released offshore drilling plan includes the "fewest-ever" drilling leases, dozens of climate action and marine conservation groups on Friday said the president had "missed an easy opportunity to do the right thing" and follow through on his campaign promise to end all lease sales for oil and gas extraction in the nation's waters.
The U.S. Interior Department announced Friday its five-year plan for the National Outer Continental Shelf Oil and Gas Leasing Program, including three new areas in the Gulf of Mexico where fossil fuel companies will be permitted to drill.
Biden promised "no new drilling, period" as a presidential candidate, and the plan was announced six months after climate advocates were incensed by the administration's approval of the Willow oil drilling project in Alaska.
The new leases will be added to more than 9,000 drilling leases that have already been sold, and is "incompatible with reaching President Biden's goal of cutting emissions by 50-52% by 2030," said the Protect All Our Coasts Coalition, citing the findings of Biden's own Environmental Protection Agency (EPA) and its Office of Atmospheric Protection earlier this year.
While the final plan scales back from the eleven sales that were originally proposed, said the coalition, "the plan is a step backwards from the climate goals the administration has set and for environmental justice communities across the Gulf South, who are already experiencing the disproportionate impact of fossil fuel extraction across the region."
The coalition includes the Port Arthur Community Action Network, which has called attention to the risks posed to public health in the Gulf region by continued fossil fuel extraction.
"Folks in Port Arthur, Texas die daily from cancer, respiratory, heart, and kidney disease from the very pollution that would come from more leases and drilling," said John Beard, the founder, president, and executive director of the group. "If Biden is to truly be the environmental president, he should stop any further leasing and all forms of the petrochemical build-out, call for a climate emergency, and jumpstart the transition to clean green, renewable energy, and lift the toxic pollution from overburdened communities."
Kendall Dix, national policy director of Taproot Earth, dismissed political think tanks that applauded the "historically few lease sales" on Friday.
"The earth does not recognize political 'victories,'" said Dix, pointing to an intrusion of saltwater in South Louisiana's drinking water in recent weeks, which has been exacerbated by the fossil fuel-driven climate crisis.
"As the head of the United Nations and has said, continued fossils fuel development is incompatible with human survival," he added. "We need to transition to justly sourced renewable energy that's democratically managed and accountable to frontline communities as quickly as possible."
Along with groups in the Gulf region, national organizations on Friday condemned a plan that they said blatantly ignores the repeated warnings of international energy experts and the world's top climate scientists who say no new fossil fuel expansion is compatible with a pathway to limiting planetary heating to 1.5°C.
"Sacrificing millions of acres in the Gulf of Mexico for oil and gas extraction when scientists are clear that we must end fossil fuel expansion immediately is a gross denial of reality by Joe Biden in the face of climate catastrophe," said Collin Rees, United States program manager at Oil Change International. "Doubling down on drilling is a direct violation of President Biden's prior commitments and continues a concerning trend."
Rees noted that 75,000 people marched in New York City last week to demand that Biden declare a climate emergency and end support for any new fossil fuel extraction projects.
"End Fossil Fuels is pretty clear," said Rees, referring to campaigners' rallying cry. "Not 'hold slightly fewer lease sales,' not 'talk about climate action'—End. Fossil. Fuels."
Despite Biden's campaign promises, Rees noted, the U.S. is currently "on track to expand fossil fuel production more than any other country by 2050."
"I feel disgusted and incredibly let down by Biden's offshore drilling plan. It piles more harm on already-struggling ecosystems, endangered species and the global climate," said Brady Bradshaw, senior oceans campaigner at the Center for Biological Diversity, another member of the Protect All Our Coasts Coalition. "We need Biden to commit to a fossil fuel phaseout, but actions like this condemn us to oil spills, climate disasters, and decades of toxic harm to communities and wildlife."
The lease sales, said Sarah Winter Whelan of the Healthy Ocean Coalition, also represent a missed opportunity by the administration to treat the world's oceans "as a climate solution, not a source for further climate disaster."
Under the Inflation Reduction Act, negotiated by the White House last year, the government is required to offer at least 60 million acres of offshore gas and oil leases before developing new wind power projects of similar scope.
"A single new lease sale for offshore oil and gas exploration is one too many," said Whelan. "Communities around the country are already dealing with exacerbating impacts from climate disruption caused by our reliance on fossil fuels. Any increase in our dependence on fossil fuels just bakes in greater impacts to humanity."
Gulf communities, added Beard, "refuse to be sacrificed" for fossil fuel profits.

"We say enough is enough," he said.
News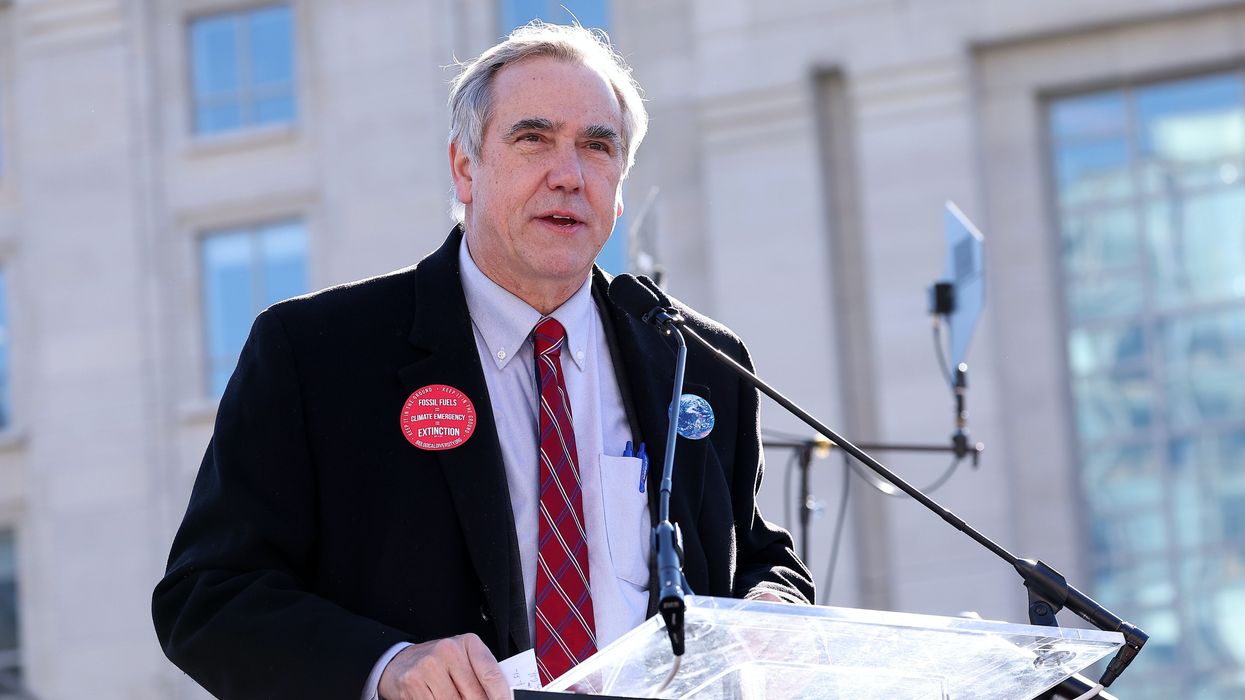 CP2, which the Biden administration is expected to either approve or reject in the coming months, would emit 20 times the climate pollution expected from the controversial Willow oil drilling project in Alaska.
Democratic Oregon Senator Jeff Merkley has joined the growing movement to stop the Calcasieu Pass 2, or CP2, a liquefied natural gas export terminal planned for Louisiana's Gulf Coast.
Experts warn that CP2, which the Biden administration is expected to either approve or reject in the coming months, would emit 20 times the climate pollution expected from the controversial Willow oil drilling project in Alaska.
"The Calcasieu Pass 2 LNG export terminal in Louisiana is the next climate litmus test," Merkley tweeted Thursday. "CP2 would poison communities and fly in the face of our climate goals."
Directly addressing President Biden, Merkley added: "Say no to CP2!"
Merkley's statement came less than a week after longtime climate activist Bill McKibben wrote an article in The New Yorker detailing how CP2—and the broader expansion of LNG exports it represents—threatens to undermine U.S. climate goals and force the 1.5°C temperature-rise target out of reach.
The U.S. is already the world's leading exporter of LNG, and CP2 is only the largest of at least 20 Gulf export terminals in the pipeline.
"If this buildout continues, and if you counted the emissions from this gas against America's totals, it would mean that American greenhouse gas emissions would not have budged since 2005," McKibben wrote on his Substack.
"Thank you Sen. Jeff Merkley for calling on POTUS to stop CP2 and protect Louisiana's coast, and our fishermen and shrimpers."
However, the Biden administration has a chance to stop the project. First, the Federal Energy Regulatory Commission (FERC) could reject CP2 at its October commission meeting, though McKibben noted in The New Yorker that this appears unlikely. In July, FERC opined that the project would not have a major impact on local resources, making no mention of its global climate impacts.
Then, the Department of Energy needs to grant CP2 a license to export gas through the terminal. Such a license can only be approved if an export is in "the public interest."
"After a northern hemisphere summer like the one we've just experienced, that should be an easy call," McKibben wrote on his Substack.
Merkley's statement indicates he agrees.
"Many many thanks for standing up here, Senator!' McKibben posted in response.
Climate advocacy group Oil Change International boosted Merkely's call.
"The proposed CP2 LNG export terminal is a climate and environmental justice disaster, many times over," the group wrote. "It's also a clear test for President Joe Biden."
CP2 also faces local opposition. Louisiana's Gulf Coast is on the frontlines of the climate crisis in myriad ways as it suffers sea level rise, more intense storms, and increased pollution that results from fossil fuel expansion.
The LNG buildout in particular destroys habitat for fish and shrimp, threatening the ecosystem and the livelihoods of fishers and shrimpers, according to a press release from local environmental justice group the Louisiana Bucket Brigade. The increase in shipping traffic brought by the terminals also makes fishing and shrimping more difficult.
"Thank you Sen. Jeff Merkley for calling on POTUS to stop CP2 and protect Louisiana's coast, and our fishermen and shrimpers," the group wrote on X, formerly Twitter. "This is the federal leadership we need. We'd love to have you come down and see firsthand how gas exports are decimating our beloved seafood industry."
The Louisiana Bucket Brigade also called on their own Senator, Republican Bill Cassidy, to step up.
"Are you going to protect your own constituents, the fishermen and shrimpers whose livelihoods will be decimated by CP2," the group asked, "or are you going to rely on Sen. Jeff Merkley from Oregon to do it for you?"
News
Independent, nonprofit journalism needs your help.
Please Pitch In
Today!