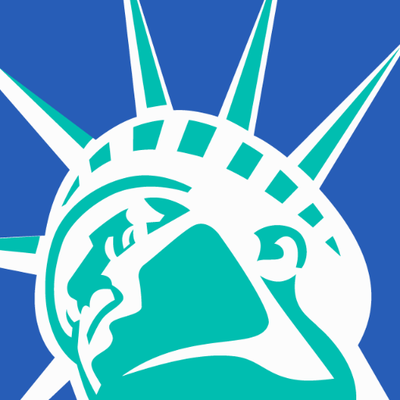 For Immediate Release
Contact:
Phone: (202) 588-1000
Public Citizen Urges Passage of Historic Health and Safety Legislation for Heroic Sept. 11 Workers
Statement of Alex Chasick, Policy Counsel, Public Citizen's Congress Watch Division
WASHINGTON
As Congress wraps up its lame-duck session, Public Citizen urges
lawmakers not to adjourn before passing the bipartisan James Zadroga
9/11 Health and Compensation Act of 2010. This bill will provide medical
treatment for emergency personnel and other workers who risked their
lives in the immediate aftermath of the Sept. 11 attacks.
Police and fire personnel, emergency medical technicians,
construction workers, and others went above and beyond the call of duty
to help our country heal after Sept. 11, and we owe them the same.
It's unconscionable that the Sept. 11 heroes are still fighting for
treatment of medical conditions arising from their heroism. It's beyond
belief that this Congress would fail to act to deliver them the care
they need.
Emergency personnel responding to the Sept. 11 attacks performed
their duties near the World Trade Center, the Pentagon and in
Pennsylvania in a dangerous cloud of asbestos, lead, jet fuel, smoke and
other chemicals. These conditions created long-lasting physical and
mental health problems, which require continuing medical care.
A recent report by the AFL-CIO found that almost 10 years later, more
than 13,000 first responders are still receiving treatment for the
injuries and illnesses sustained during the Sept. 11 response. The
report also found that at least 100,000 other personnel were exposed to
these hazards during response and cleanup efforts. This bill will set
aside funding to diagnose and treat injuries and illnesses sustained by
these heroic workers.
This bill has received broad bipartisan support, and the U.S. House
of Representatives passed the bill by a large margin earlier this year.
Despite consistent support from across the political spectrum, Sen. Tom
Coburn (R-Okla.) is threatening to hold the bill hostage and deny heroic
workers this critical care.
All workers deserve a workplace free of hazards. When a national
catastrophe like Sept. 11 makes such a workplace an impossibility,
workers deserve medical treatment for injuries and illnesses suffered
from doing their jobs. This legislation will provide aid to workers who
risked their own health to save others, and Public Citizen urges the
Senate to pass it.
Public Citizen is a nonprofit consumer advocacy organization that champions the public interest in the halls of power. We defend democracy, resist corporate power and work to ensure that government works for the people - not for big corporations. Founded in 1971, we now have 500,000 members and supporters throughout the country.
(202) 588-1000
LATEST NEWS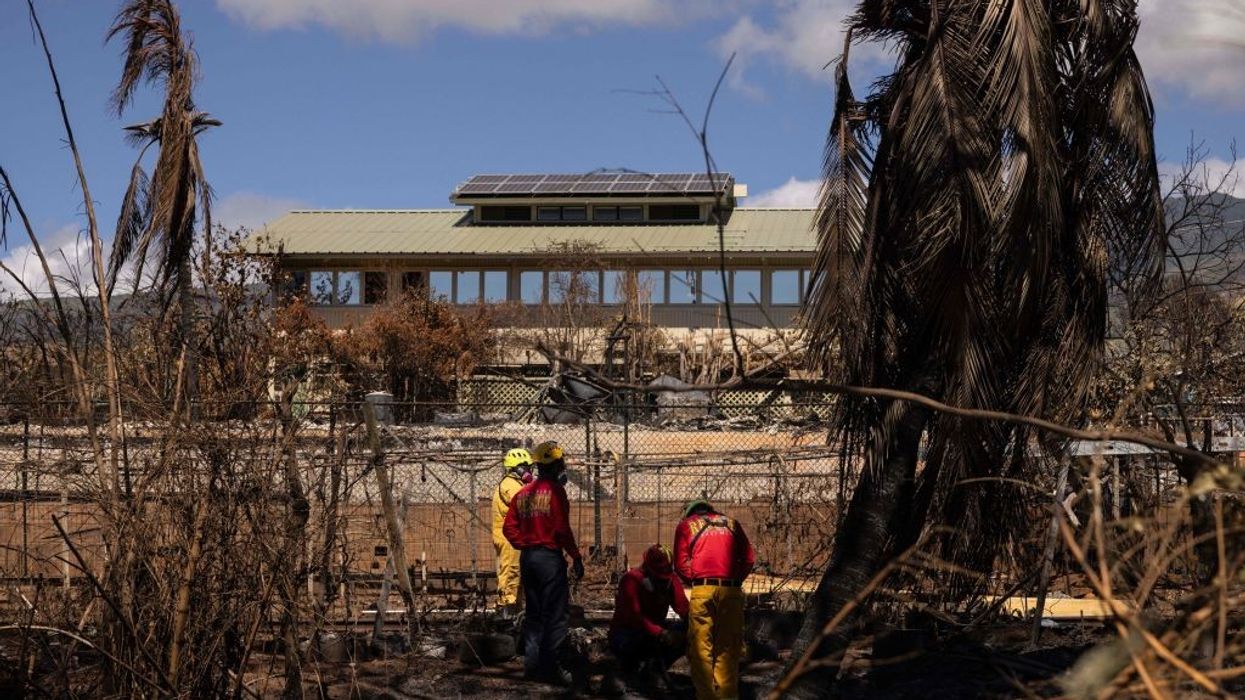 "Firms like Blackstone should be ashamed of this sinister investment strategy that contributes to catastrophe and rebuilds after it strikes," a report author said.
In yet another instance of disaster capitalism, private equity companies like Blackstone have found two ways to profit from the climate emergency: first by investing in fossil fuel infrastructure and then by buying up restoration companies that clean up after increasingly extreme weather events.

That's one of the main takeaways from a report released Thursday by the Private Equity Stakeholder Project (PESP) and Resilience Force titled Private Equity Profits From Disaster at the Expense of Workers, Communities, and Climate.
"Firms like Blackstone should be ashamed of this sinister investment strategy that contributes to catastrophe and rebuilds after it strikes," report co-author and PESP research coordinator Azani Creeks told Common Dreams.
"The investments Blackstone has made in both ServPro and its fossil fuel companies have long-term consequences that are borne primarily by already marginalized communities in the United States."
The report documents a shift that took place in the disaster recovery industry following Hurricane Katrina in 2005. Before that historic storm, cleanup work in a given area was usually done by smaller local companies.
"After the massive efforts required post-Hurricane Katrina and the increasing frequency and magnitude of climate disasters, private equity firms saw an opportunity to consolidate the market by buying up smaller companies," Creeks wrote in the report.
And the trend continues. Private equity firms bought 72 restoration companies between January 2020 and June 2023, with the number of purchases rising each year. They acquired 13 in 2020, 20 in 2021, 25 in 2022, and 14 during just the first six months of 2023. If that pace continues through the end of the year, the 2023 total will rise to 28, more than double the yearly purchases three years ago.
The report includes a list of 14 major disaster relief companies owned by private equity firms, five of which also invest in fossil fuels. For example, Blackstone, which owns ServPro, also bought Ohio's General James Gavin Power Plant—one of the leading single sources of coal pollution in the U.S.— in 2017.In another example, Louisiana-based disaster relief company the Lemoine Company also manages Lemoine Pipeline Services. The company is owned by the private equity firm Bernhard Capital Partners.
This profit-making strategy has major environmental justice implications.
"The investments Blackstone has made in both ServPro and its fossil fuel companies have long-term consequences that are borne primarily by already marginalized communities in the United States," Creeks told Common Dreams, adding that ServPro often hires immigrants and people of color who are vulnerable to unfair and unsafe labor practices like wage theft.
"Furthermore," Creek added, "Blackstone's financing of fossil fuel assets also inflicts direct harm on these same communities, who bear the brunt of toxic emissions and climate disasters."
Even if private equity firms aren't funding fossil fuels, their acquisition of restoration companies still means they have a responsibility to workers and communities, the report argues.
As disaster restoration companies have consolidated and gone national, they have organized themselves in a series of franchises and subcontractors. Of the 72 companies acquired in the last three years, more than 80% of them were instances of larger companies buying up smaller ones. These often-opaque corporate structures can make it difficult for workers to challenge their employers over issues like wage theft or unsafe working conditions. Undocumented workers are especially vulnerable, because any complaint may be met with a threat to contact immigration authorities.
"Though issues with wage theft and worker health and safety have long existed in the construction and disaster restoration industries, with an investment from the world's largest asset manager, you would expect to see these issues less frequently as more resources can be implemented to protect workers," Creek said. "Instead, the problems at ServPro and other private equity-owned disaster restoration companies persist, with even less mechanisms for accountability and public scrutiny than before."
One worker named Joél Salazar, who is also an organizer with Resilience Force, shared his experience ServPro subcontractor Royal Services. He said the company offered to pay his way from Florida to Colorado in early 2022 to help with wildfire recovery there, and promised him 40-hour workweeks and weekly paychecks when he arrived. But the travel costs never materialized, weeks started out closer to 20 hours, and the pay ended up being every other week instead.
"The company is stealing from me."
What's more, the payment was made via a Visa card. When Salazar said he had to return to Florida, the company canceled his card despite the fact that a significant amount of his earnings were still on it.
"The company is stealing from me," he said in the report.
Salazar said he wanted private equity firms and investors to be aware of what their companies were doing.
"Investors, I'm calling to ask you to consider worker safety at the companies you invest in, especially the private equity firms you rely on for profits," he said.
Another problem is unsafe working conditions. Companies owned by private equity firms racked up a total of 194 federal Occupational Safety and Health Administration violations between January 2015 and January 2022. The most common violations were exposing workers to asbestos and failing to provide them with respiratory protection, followed by failing to communicate dangers and protect workers from falls.
Recovery workers are organizing to protect themselves through the group Resilience Force, which says it is "building a strong, stable, inclusive, million-strong workforce that will be able to perform year-round climate preparation and adaptation work, as well as rebuild after disasters."
The group's founder and director Saket Soni said in the new report, "We must ensure that these companies, and their private equity backers who profit from disaster, pay and protect the resilience workers who are essential to helping communities adapt and recover."
What's better for workers will be better for the communities they help, as well. The report found that the private equity-owned firms engage in price gouging. For example, a ServPro franchise settled with the state of North Carolina for overcharging residents following Hurricane Florence.
The report highlights the legislative efforts of U.S. Rep. Pramilla Jayapal (D-Wash.), whose Climate Resilience Workforce Act would fund jobs and training through grants and make workers less vulnerable by providing a pathway to citizenship for immigrant workers and banning employers from asking about criminal history.
"The innovative Climate Resilience Workforce Act responds to the worsening climate crisis at the scale necessary by investing in a skilled workforce that is capable of not only responding to but preparing for the destructive impacts of climate change," Jayapal said when the bill was introduced in 2022. "As we create millions of good-paying, union jobs and center the very communities who are disproportionately impacted, we are finally building back better, greener, and stronger."
The report also issues recommendations to private equity firms to better protect the workers at the companies they own, such as setting up complaint lines, minimizing the use of subcontractors, funding programs to monitor their companies, and allowing their workers to unionize.
Finally, Creeks noted that firms like Blackstone manage public pensions, and have a responsibility to these workers as well.
"Public employees, such as teachers, nurses, and firefighters, have a right to know that their pension dollars are being used to purchase fossil fuel plants that are contributing to climate disasters all over the country," Creeks told Common Dreams. "In turn, their retirement capital is also being used to buy companies that profit off of these very disasters."
News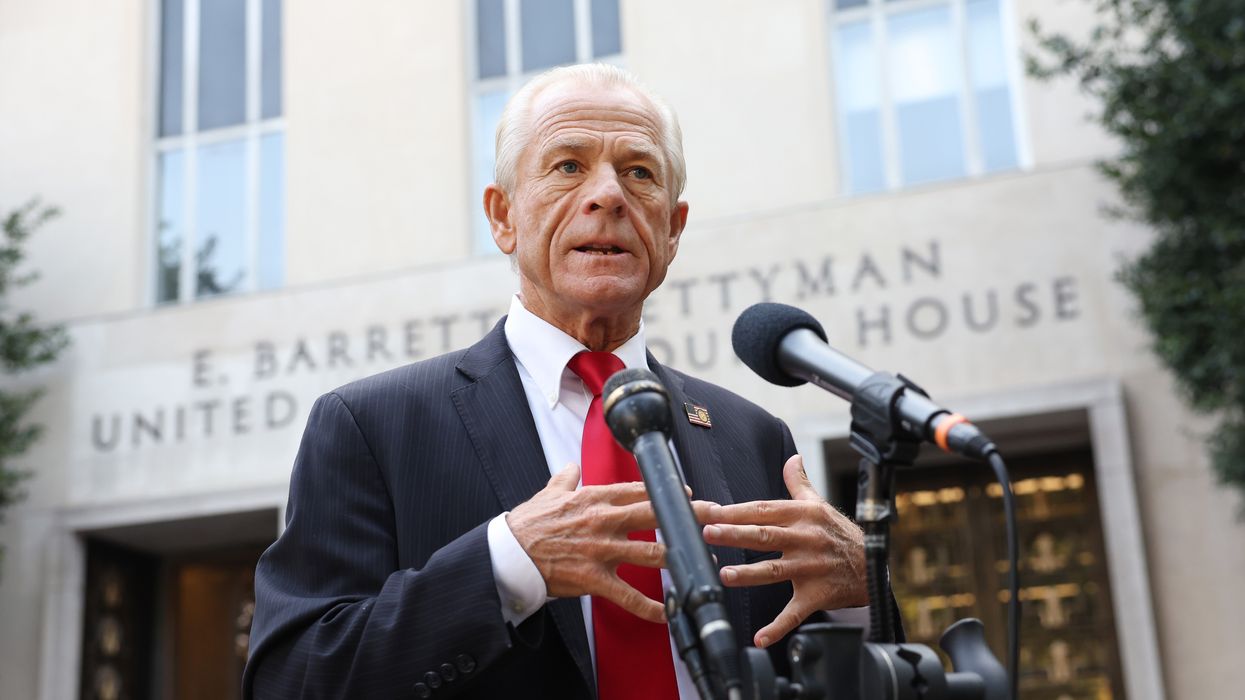 "In an administration defined by lawlessness, Peter Navarro was one of the most lawless," said one ethics expert. "It is positive that he was convicted."
A federal jury on Thursday found Peter Navarro, who served as a trade adviser to former U.S. President Donald Trump, guilty of contempt of Congress for defying a subpoena from the congressional panel that probed the January 6, 2021 insurrection.
Despite a February 2022 subpoena from the House Select Committee to Investigate the January 6th Attack on the United States Capitol, Navarro declined to turn over documents or show up for a deposition, resulting in the two contempt convictions.

Each count carries a maximum sentence of one year in prison and a fine of up to $100,000. Navarro intends to appeal the unanimous verdict—which came after a two-day trial with testimony from three committee staffers and four hours of deliberation, according toPolitico.
"Open and shut case really. And a righteous one. He just completely thumbed his nose at the committee and his legal obligations."
Advocacy groups and legal experts welcomed the development on social media, with the pro-democracy organization Common Cause saying, "Hold everyone accountable."
Los Angeles Times senior legal affairs columnist Harry Litman said: "Open and shut case really. And a righteous one. He just completely thumbed his nose at the committee and his legal obligations."
Noah Bookbinder, president of Citizens for Responsibility and Ethics in Washington (CREW), declared that "in an administration defined by lawlessness, Peter Navarro was one of the most lawless—routinely violating the Hatch Act and pushing bogus claims that the 2020 election was stolen. It is positive that he was convicted of contempt of Congress."
As The Hillreported:
Just after the verdict was read, Navarro attorney Stan Woodward called for a mistrial, claiming the jurors [who] went outside during their break were exposed to protestors toting January 6-related signs. Government prosecutors said they did not see any protestors outside the exit the jurors purportedly used.

U.S. District Judge Amit Mehta said he would not rule on the mistrial request until the defense provided him video or photo evidence of such a situation, which they said they were collecting.
Mehta has scheduled Navarro's sentencing for January 12, 2024.

Navarro is the second aide of Trump—who is the front-runner for the GOP's 2024 presidential nomination, despite his various legal issues—to be convicted of contempt of Congress, after Steve Bannon.
Last year, Bannon was also found guilty of two counts of contempt of Congress for defying a subpoena from the January 6 panel. The ex-president's former chief strategist was sentenced to four months in prison but remains free during the appeals process.
News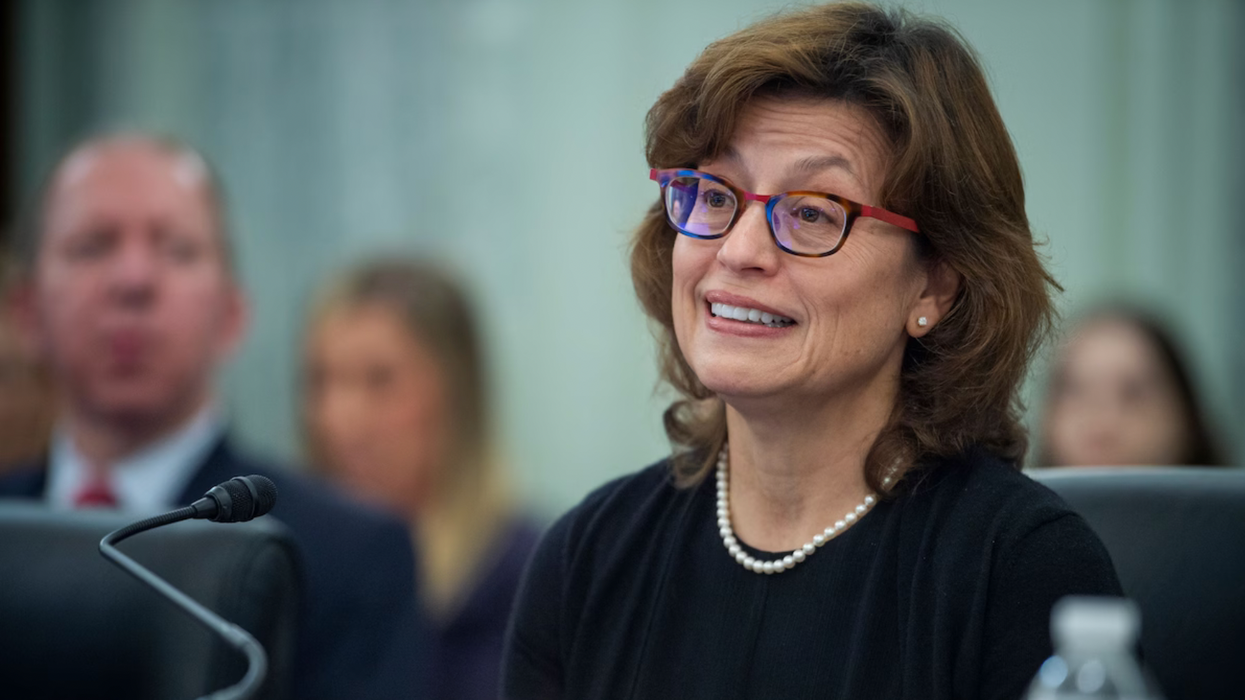 "We've waited for far too long for a fully functional FCC, and there's so much crucial work before the agency," said Jessica González of Free Press Action.
After nearly 1,000 days without a full panel of commissioners at the nation's top telecommunications regulator, the U.S. Senate on Thursday confirmed State Department policy adviser Anna Gomez to join the Federal Communications Commission.
Progressives expressed hope that the end of the deadlock will allow the FCC to swiftly reinstate net neutrality rules, end "digital redlining" by internet service providers (ISPs) that provide low-income communities with slower service for the same rates as wealthier customers, and take other steps to regulate the telecom industry fairly.
"We applaud the Senate for confirming Anna Gomez today, filling the final seat on the commission that's necessary to take action to restore net neutrality," said Maria Langholz, communications director for Demand Progress, referring to the Obama-era rules that kept ISPs from creating internet "fast lanes" for companies that could afford them and throttling other content. "Anna Gomez is eminently qualified to serve in this role, and will bring immense expertise."
As Common Dreamsreported in May when Gomez was nominated, the communications policy adviser has previously worked at the National Telecommunications and Information Administration, whose work addresses broadband and internet policy, in addition to lobbying work within the telecom industry.
U.S. Sen. Ed Markey (D-Mass.) said he was "proud" to have voted for Gomez, who he said will join a "Democratic majority that will make critical progress on the communications challenges communities across the country face."
"The challenges we face are too great for the FCC to face alone. We need laws on the books that empower regulators and protect consumers," said Markey. "I look forward to partnering with Chairwoman [Jessica] Rosenworcel, Commissioner [Geoffrey] Starks, and Ms. Gomez in our shared fight to undo the damage of the Trump-era FCC by restoring net neutrality protections and protecting consumers from another Republican assault on the free and open internet."
Gomez was confirmed six months after longtime consumer advocate Gigi Sohn withdrew her nomination for the commissioner seat following a smear campaign by telecom industry lobbyists and dark money groups which accused her of being insufficiently committed to expanding broadband in rural areas, among other claims.
After a deadlock that was the result of "concerted efforts by the phone, cable, and broadcast lobbies to hamstring the agency that oversees their businesses," said public interest group Free Press Action, "Gomez's confirmation restores the agency's full complement of commissioners and provides a tie-breaking vote on issues related to diversifying media ownership, promoting broadband affordability, and protecting the rights of internet users."
The group said Starks, who was renominated by President Joe Biden in May, must also be reconfirmed by the Senate by the end of the year or he'll be required to step down.

"We've waited for far too long for a fully functional FCC, and there's so much crucial work before the agency," said Jessica González, co-CEO of Free Press Action. "With Gomez now seated, the agency must start the process of reinstating its authority over broadband under Title II of the Communications Act. It must also complete its work to prevent digital discrimination and ensure that everyone in the United States has reliable and affordable broadband."
"The FCC has a mandate to increase the diversity of local media ownership and to ensure that broadband access is affordable, open, and reliable for all," she added. "We need all five FCC commissioners to get to work as soon as possible to achieve these laudable goals."
News
Independent, nonprofit journalism needs your help.
Please Pitch In
Today!