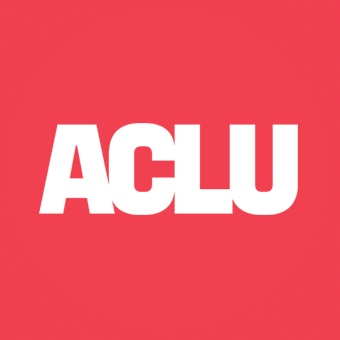 UN Expert Calls On US To Halt CIA Targeted Killings
Report Underscores Illegal Nature Of Program, Says ACLU
NEW YORK
Targeted killings, including the use of
drones, are increasingly used in ways that violate international law,
according to a report out today by a U.N. expert on extrajudicial
killings. The American Civil Liberties Union said the report underscores
the alarming legal questions raised by the U.S. program of targeting
and killing people - including U.S. citizens - sometimes far from any
battlefield.
According to the report by U.N.
special rapporteur Philip Alston, which will be presented to the U.N.
Human Rights Council Thursday, while targeted killings may be permitted
in armed conflict situations when used against combatants, fighters or
civilians who directly engage in combat-like activities, they are
increasingly being used far from any battlefield. The report states that
"this strongly asserted but ill-defined license to kill without
accountability is not an entitlement which the United States or other
States can have without doing grave damage to the rules designed to
protect the right to life and prevent extrajudicial killings."
Alston also criticized the U.S.
invocation of the "law of 9/11," which it uses to justify the use of
force outside of armed-conflict zones as part of the so-called global
war on terrorism. The report called for the United States and other
countries to end the "accountability vacuum" by disclosing the full
legal basis for targeted killings and specifically the measures in place
to ensure wrongful killings are investigated, prosecuted and punished.
"The U.S. should heed the
recommendations of the rapporteur and disclose the full legal basis of
the U.S. targeted killings program, and it should abide by international
law. The entire world is not a battlefield, and the government cannot
use quintessentially warlike measures anywhere in the world that it
believes a suspected terrorist might be located," said Jamil Dakwar,
Director of the ACLU Human Rights Program. "The Obama administration has
pledged to lead by example and restore respect for rule of law, but
U.S. targeted killings are impeding U.S. leadership on human rights and
sending the message that some causes can be fought outside the rule of
law and without transparency and accountability."
The ACLU in March filed a Freedom of
Information Act (FOIA) lawsuit demanding that the government disclose
the legal basis for its use of unmanned drones to conduct targeted
killings overseas, and in April sent a letter to President Obama
condemning the U.S. policy on targeted killings and urging him to bring
it into compliance with international and domestic law.
"The U.S. program of targeted killing
outside of armed conflict zones is illegal and raises serious policy
questions that ought to be debated publicly," said Jonathan Manes, legal
fellow with the ACLU National Security Project. "In addition to the
legal basis, scope and limits of the program, the Obama administration
should disclose how many civilians have been killed, how the program is
overseen, and what accountability mechanisms exist over the CIA and
others who conduct the targeted killings."
More information about the ACLU's
FOIA lawsuit is available online at: www.aclu.org/national-security/predator-drone-foia
The ACLU's letter to Obama is
available at: www.aclu.org/human-rights-national-security/letter-president-obama-regarding-targeted-killings
The American Civil Liberties Union was founded in 1920 and is our nation's guardian of liberty. The ACLU works in the courts, legislatures and communities to defend and preserve the individual rights and liberties guaranteed to all people in this country by the Constitution and laws of the United States.
(212) 549-2666
LATEST NEWS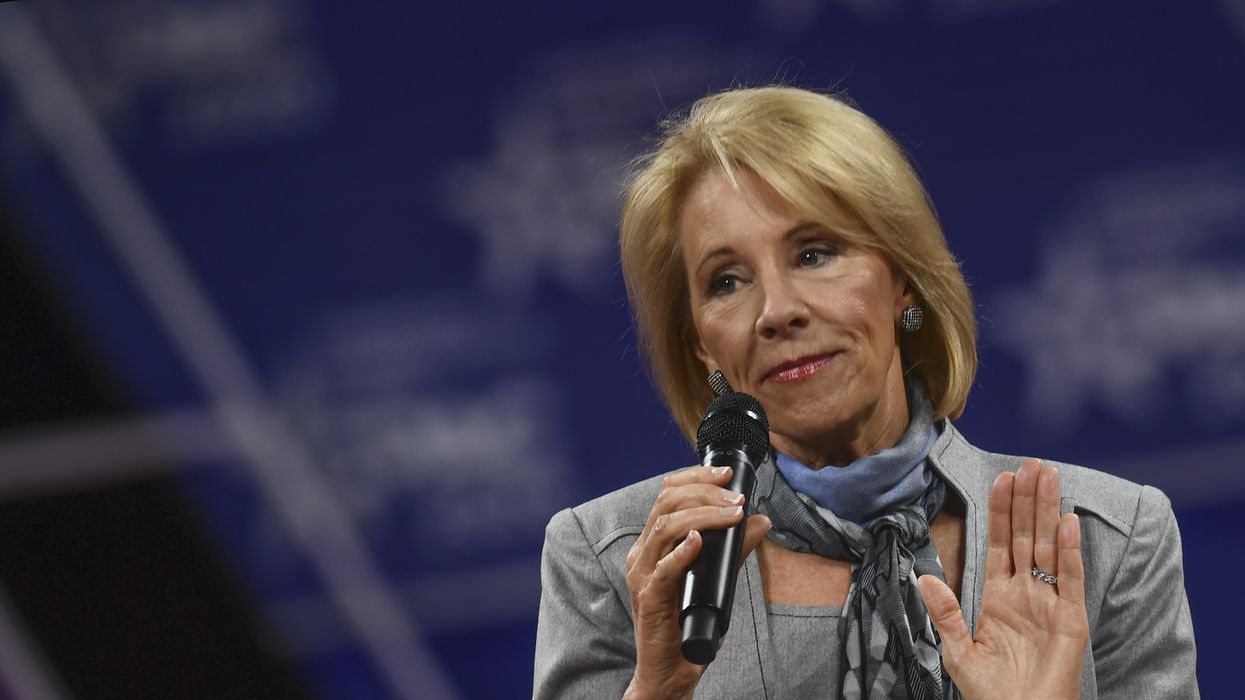 "Chicago voters should know that DeVos supports Vallas' candidacy, and that there is no daylight between DeVos and Vallas' education agendas," said Illinois Families for Public Schools.
A super PAC with close ties to former Education Secretary Betsy DeVos—one of the nation's most fervent supporters of school privatization—has taken an interest in Chicago's April 4 mayoral runoff, spending nearly $60,000 in support of notorious school privatizer Paul Vallas as the contest heads into its final stretch.
Vallas, a right-wing Democrat who previously served as the head of Chicago Public Schools (CPS), is taking on Cook County Commissioner Brandon Johnson, a longtime educator and public school champion whose campaign has been endorsed by prominent national progressives including Sen. Bernie Sanders (I-Vt.).
The Illinois Federation for Children PAC, which is bankrolled by the DeVos-backed American Federation for Children Action Fund, recently spent $59,385 on digital media supporting Vallas, according to new campaign finance disclosures.
The Illinois super PAC's bare-bones website states that "families should have the choice to enroll their children in the best school to meet their needs, whether it's a district-assigned public school, homeschool, public charter, private, virtual, or blended-learning school," adding that "this election cycle will be one of the most important in the history of Illinois' school choice movement."
The group has received $465,000 from the American Federation for Children Action Fund, including a recent donation of $65,000. (The American Federation for Children Action Fund is an affiliate of the DeVos-founded American Federation for Children.)

Spotlighting the super PAC's outlay in Chicago's mayoral race, the advocacy group Illinois Families for Public Schools (IFPS) said in a statement that while "DeVos has not endorsed Vallas, Vallas' education plans for Chicago's school system are directly aligned with the DeVos agenda of school privatization, one she supported as secretary of education and promotes through her national network of advocacy organizations and PACs: defunding and dismantling public school systems and redirecting public funds via programs like vouchers to private schools."
"Vallas voices his support for 'a reconstituted system in which parents get to direct the per-pupil public dollars to the school (or education model) of their choosing'... The education platform on Vallas' website calls for 'dismantling the central administration' of CPS," the group continued. "These are exactly the policy goals that DeVos and American Federation for Children are advocating for: 'fund students not systems' and 'dollars must follow students.'"
"As secretary of education, DeVos' education policies were harmful to public schools on a national scale," IFPS added. "Chicago voters should know that DeVos supports Vallas' candidacy, and that there is no daylight between DeVos and Vallas' education agendas."
Johnson, by contrast, has pledged to strengthen Chicago's underfunded public schools. The progressive candidate's top donors are the Chicago Teachers Union PAC and the American Federation of Teachers' Committee on Political Education.

\u201cAnd just like that...\n\nWe find out the truth about #PaulVallas. \n\nToday, Vallas received an almost $60,000 contribution from Trump's former Education Secretary Betsy DeVos's Super PAC. \n\nDon't believe the hype, a "lifelong Democrat" would never take $$ from DeVos.\u201d

— Chicago Teachers Union (@Chicago Teachers Union) 1680135527
The Illinois Federation for Children PAC's intervention in Chicago's mayoral race is part of a broader assault on public education financed in part by DeVos, a billionaire who has used her fortune to erode public education in her home state of Michigan and nationwide.
NBC Newsreported Thursday that DeVos' American Federation for Children "poured about $9 million into state elections last year, backing nearly 200 candidates."
"Now, some of those candidates are pushing a wave of legislation boosting DeVos' longtime goal: subsidizing private schools with public dollars," the outlet continued. "Using at least $2.5 million from DeVos and her husband, the American Federation for Children has played a pivotal role in getting what supporters call 'school choice' policies passed into law in at least three states and introduced in several more."
The American Federation for Children's board includes infamous political figures such as former Wisconsin Gov. Scott Walker and former Sen. Joe Lieberman (I-Conn.), both of whom are outspoken supporters of school privatization.
Lieberman—a former Democrat-turned-Independent who is widely reviled by progressives for his role in tanking the prospects of a public option in healthcare more than a decade ago—introduced DeVos at her Senate confirmation hearing in 2017, praising the Trump nominee as a "purpose-driven team builder."

News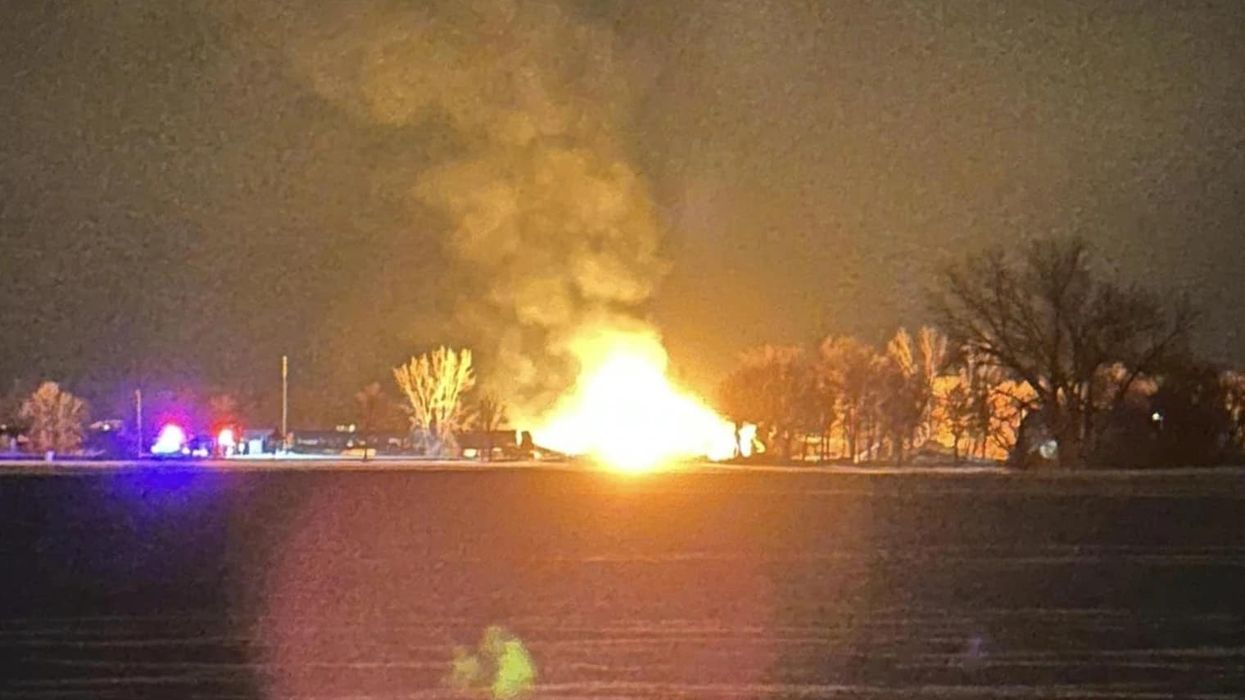 The train was operated by BNSF, which has lobbied aggressively against safety regulations in recent years.
This is a developing news story... Check back for possible updates...

A BNSF train carrying ethanol derailed and caught fire early Thursday morning in Raymond, Minnesota, forcing residents living near the crash site to evacuate.
U.S. Transportation Secretary Pete Buttigieg, who has faced backlash for responding inadequately to the disaster in East Palestine, Ohio, said the Federal Railroad Administration is "on the ground' in Raymond following the derailment.
"At present no injuries or fatalities have been reported," said Buttigieg. "We are tracking closely as more details emerge."
\u201cSome video coming out of a firery train derailment that occured in Raymond, Minnesota about 1:00 am this morning. \n\nSeveral tankers were carrying a form of ethanol & corn syrup that caught fire and has caused a 1/2 mile evacuation to the surrounding area.\n\nVideo by Ashely Lucas\u201d

— Rebecca Brannon (@Rebecca Brannon) 1680170887
BNSF, which is controlled by Warren Buffett's Berkshire Hathaway, has lobbied aggressively against enhanced rail safety regulations at the state and federal levels in recent years.
An OpenSecrets analysis published earlier this month found that BNSF has spent nearly $13 million on state-level lobbying since 2003. BNSF's parent company is also among the rail industry's top federal lobbying spenders over the past two decades, according to federal disclosures.
BNSF said in a statement that more than 20 train cars "carrying mixed freight including ethanol and corn syrup" derailed in Raymond on Thursday.
The wreck and resulting blaze forced local authorities to issue evacuation orders for people living within a half-mile of the site. The Minnesota Department of Transportation said a nearby highway was also closed due to the fire.
The local sheriff's department said in a press release that "no travel is advised to the city of Raymond" as emergency workers attempt to contain the fire.

News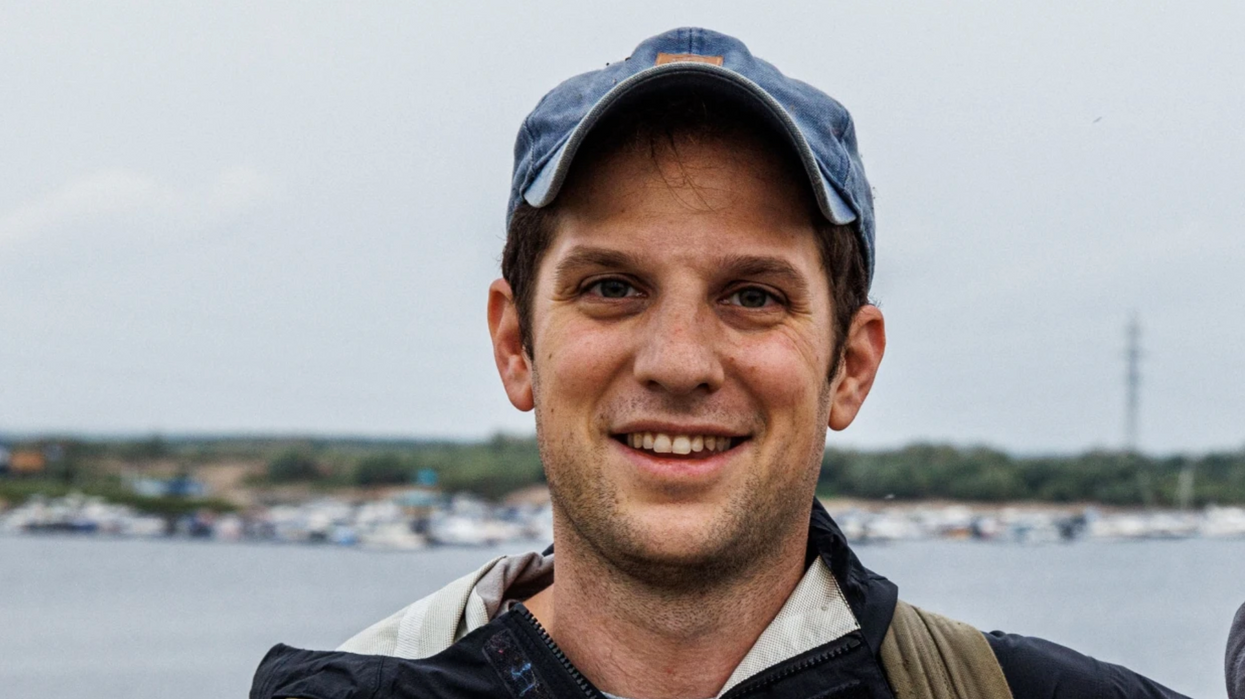 Reporters Without Borders said the arrest "looks like retaliation."
This is a developing news story... Check back for possible updates...

Russia's security service said Thursday that it has detained Wall Street Journal reporter Evan Gershkovich, a U.S. citizen, on charges of "espionage in the interests of the American government."
The Russian Federal Security Service (FSB) alleged that Gershkovich "collected information constituting a state secret about the activities of one of the enterprises of the Russian military-industrial complex."
Gershkovich has recently reported on the war in Ukraine and the role played by the Russian paramilitary group Wagner, whose founder toldThe Daily Beast that he had not heard of the journalist's arrest.
"If you want, I can check the torture cellar in my house to see if he's there," said Yevgeny Prigozhin. "At first glance, I didn't see him among the American journalists I keep there by the dozens. I can, if you want, also look at the fresh graves of foreign journalists on my house plot. But if I'm not mistaken, we didn't bury him there either."
The Journalsaid in a statement that it "vehemently denies" the accusations against Gershkovich and is pursuing his immediate release. Gershkovich was accredited to work as a journalist in Russia by the nation's foreign ministry.
In response to news of Gershkovich's arrest, the global press freedom group Reporters Without Borders said it is "alarmed by what looks like retaliation: journalists must not be targeted!"

News
SUPPORT OUR WORK.
We are independent, non-profit, advertising-free and 100%
reader supported.