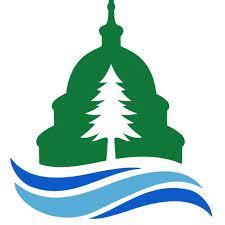 For Immediate Release
Contact:
Kirsten Stade (202) 265-7337
Probe Into Misappropriation of Desert Tortoise Money
Former Red Cliffs Desert Reserve Administrator Charges Utah County Commission
WASHINGTON
Federal funds to protect the Mojave Desert tortoise in Utah were
misused by local Utah officials to plan a freeway and construct a
building, according to a former top county employee. Those charges,
detailed in correspondence released today by Public Employees for
Environmental Responsibility (PEER), are under federal investigation.
For
more than 14 years, William Meador oversaw the Red Cliffs Desert
Reserve, a 62,000-acre expanse in southern Utah set aside to provide
habitat for the desert tortoise, a federally listed threatened species.
Meador, a PhD wildlife biologist, worked for Washington County, Utah,
until he was removed in late 2008 in a dispute over the County
Commissioners' diversion of funds and violations of a federal permit.
Recovery
of the desert tortoise has been a high federal priority, with more
funds devoted to the reptile than to some more charismatic species such
as the bald eagle, gray wolf and grizzly bear. In letters sent to
federal agencies and congressional appropriators, Meador outlines
widespread misappropriation by county commissioners of funds for desert
tortoise habitat:
$50 million to acquire desert tortoise
habitat was instead earmarked by the county for a freeway slated to cut
through the last viable tortoise population in the state;
$200,000
of money for a tortoise Habitat Conservation Plan was transferred to
the Utah Department of Natural Resources to construct a building in
Washington County; and
Other funds were transferred out of habitat conservation funds without public notice.
In
addition, Meador struggled against official opposition to enforce
county ordinances that protected tortoises from being killed. In the
complaints, Meador calls for greater public oversight and transparency
in Washington County management of Red Cliffs. His charges have been
referred to the U.S. Bureau of Land Management (BLM) for investigation
and a financial audit.
Meador's disclosures come at a time when
federal spending in the Red Cliffs Desert Reserve is slated to grow. In
2009 legislation, Congress created a National Conservation Area (NCA)
within the Red Cliffs Desert Reserve. The law directs BLM to develop a
long-range management plan "to conserve, protect, and enhance ...the
ecological, scenic, wildlife, recreational, cultural, historical,
natural, educational, and scientific resources" of public lands within
the NCA.
"Conservation partnerships are an important tool but
they are not a license to steal," stated PEER Executive Director Jeff
Ruch. "As the Red Cliffs National Conservation Area comes into being,
it is important that BLM determine that taxpayer investments are used
for the intended purposes and not siphoned away for political payoffs."
Read a copy of Meador's charges
Public Employees for Environmental Responsibility (PEER) is a national alliance of local state and federal resource professionals. PEER's environmental work is solely directed by the needs of its members. As a consequence, we have the distinct honor of serving resource professionals who daily cast profiles in courage in cubicles across the country.
LATEST NEWS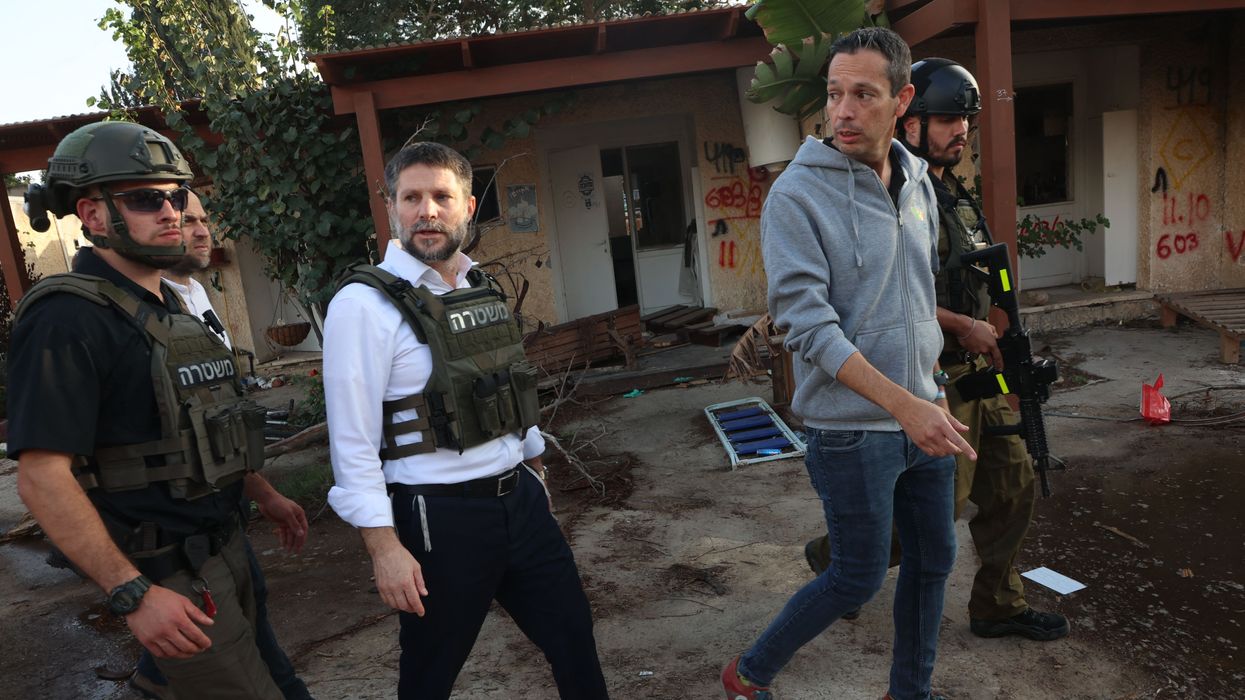 "This is not self-defense and will not make Israel safer," wrote Josep Borrell, the European Union's foreign affairs chief.

The European Union's foreign affairs chief on Monday said he was "appalled to learn" that Israel's wartime government is preparing to vote on a budget plan that includes money for illegal settlements in the occupied West Bank, where settler violence against Palestinians has grown in recent weeks amid Israel's assault on Gaza.
"In the middle of a war, the Israeli gov is poised to commit new funds to build more illegal settlements," Josep Borrell, the E.U.'s high representative for foreign affairs and security policy, wrote on social media. "This is not self-defense and will not make Israel safer. The settlements are a grave [international humanitarian law] breach, and they are Israel's greatest security liability."
Borrell was referring to settlement funding included in an end-of-year budget proposal that Israel's war cabinet is expected to approve on Monday. Under the proposed budget, funding would be allocated to West Bank settlement construction as well as to arming "civilian guard squads," according to a summary highlighted by Itay Epshtain of the Norwegian Refugee Council.
"Funds allocated to settlement local and regional councils allow for the purchase of off-road vehicles, body armor, camera-quipped UAVs, and other electronic surveillance equipment, and the employment of 'reconnaissance personnel,'" Epshtain wrote. "This is a militia of Israeli settlers mandated to obstruct humanitarian aid to Palestinians made vulnerable by the establishment and expansions of these very settlements."
BREAKING: these are the special budget allocation #Israel's government will vote on at 1800 hrs, confirming the following (for 2023 alone, with 5 weeks left to implement):
* 94.3 million ILS for settlement construction
* 39 million ILS for "search and destroy" of @eu_echo… pic.twitter.com/468VbR7eaE
— Itay Epshtain (@EpshtainItay) November 27, 2023
Israeli Finance Minister Bezalel Smotrich, a far-right supporter of settlement expansion, defended the budget proposal and denied that any of the money would go toward constructing new settlements.
"There is funding for security needs" in the West Bank, Smotrich toldThe Times of Israel, describing Palestinians in the territory as "Nazis."

The budget proposal sparked backlash from inside the Israeli government, with Knesset member and former opposition leader Benny Gantz demanding the removal of all "political payouts," including settlement funding, Reutersreported Monday.
"Under the coalition agreement Netanyahu struck with Smotrich and the heads of other religious and far-right parties after last year's election," the outlet noted, "billions of dollars are due to be set aside for ultra-Orthodox and far-right-wing pro-settler parties."
Middle East Eyereported Monday that leaked details of the budget "revealed an increase in funding for yeshivas by $133 million, as well as allocating $107 million to the National Missions Ministry, which is run by Smotrich's far-right party."
The budget fight comes amid growing alarm over deadly settler violence in the West Bank. Since last month, Israeli forces and settlers have killed more than 130 Palestinians in the West Bank.
"During the first eight months of 2023, settler violence soared to its highest level since the U.N. began recording this data in 2006; three incidents per day on average, up from two in 2022 and one in 2021," Omar Shakir, Israel and Palestine director at Human Rights Watch, wrote last week. "That rate has almost doubled since October 7."
"These abuses are a part of Israeli authorities' crimes against humanity of apartheid and persecution, as documented by Human Rights Watch and other Israeli, Palestinian, and international human rights organizations," wrote Shakir. "The roots of the violence in Israel-Palestine are multiple and run deep; ending the violence requires dismantling the systems of oppression that feed it, including in the West Bank."
Agnes Callamard, secretary-general of Amnesty International, echoed that message on Monday in response to the Israeli government's budget proposal.

"The settlements in the West Bank," she wrote on social media, "are part and parcel of the system of apartheid against Palestinian people, along with unlawful detention, torture, arbitrary killings, forced displacement, etc."
News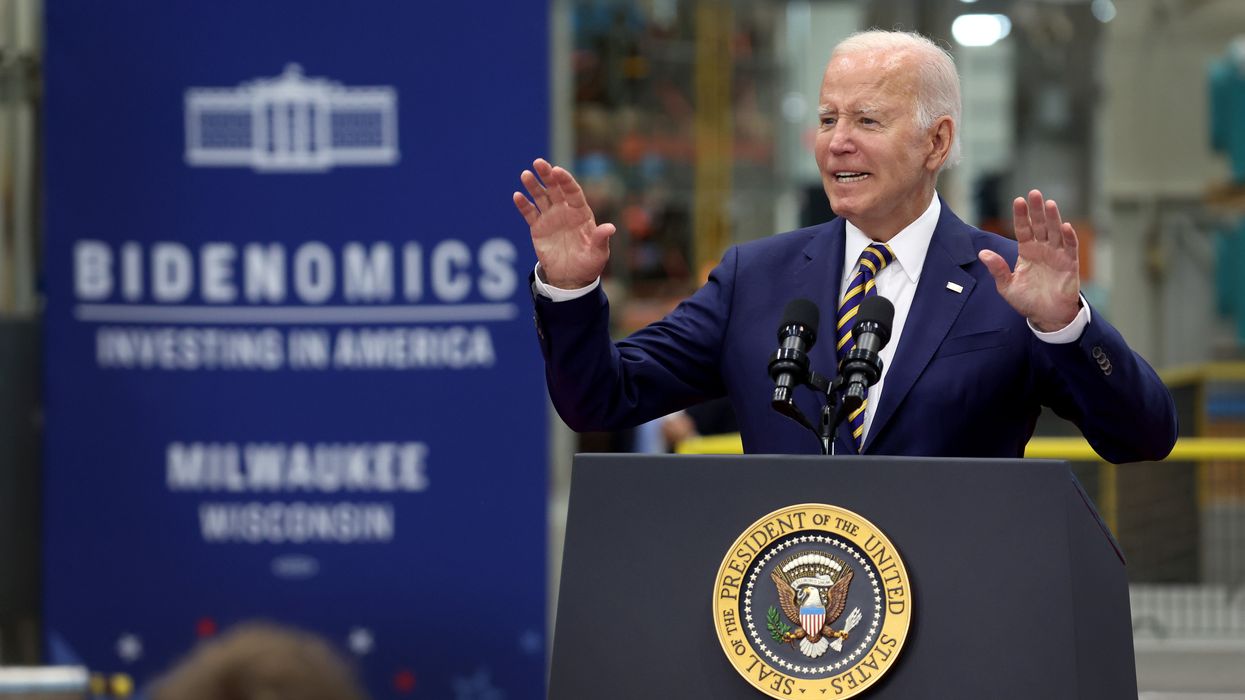 "Approving more fossil fuels not only torches our climate future, but it also harms people's health, degrades ecosystems, and threatens wildlife," said the lead author of a new report.
As the United States is set to break its all-time fossil fuel production record in a year that's likely to be the hottest ever recorded, an analysis published Monday by the Center for Biological Diversity warns that planet-heating oil and gas projects approved by the Biden administration "threaten to erase the climate emissions progress from the Inflation Reduction Act."
According to the CBD report, "The potential carbon emissions from 17 massive fossil fuel projects approved by the Biden administration are larger than the projected emissions reductions from the IRA and other climate policies."
Those 17 projects have the potential to release emissions totaling 1,642 million metric tons of CO2 equivalent per year, or the same as the annual emissions of 440 coal-fired power plants.
The IRA—which was signed by U.S. President Joe Biden in August 2022—"lowers economy-wide CO2 emissions, which includes electricity generation and use, by 35% to 43% below 2005 levels in 2030," according to the U.S. Environmental Protection Agency.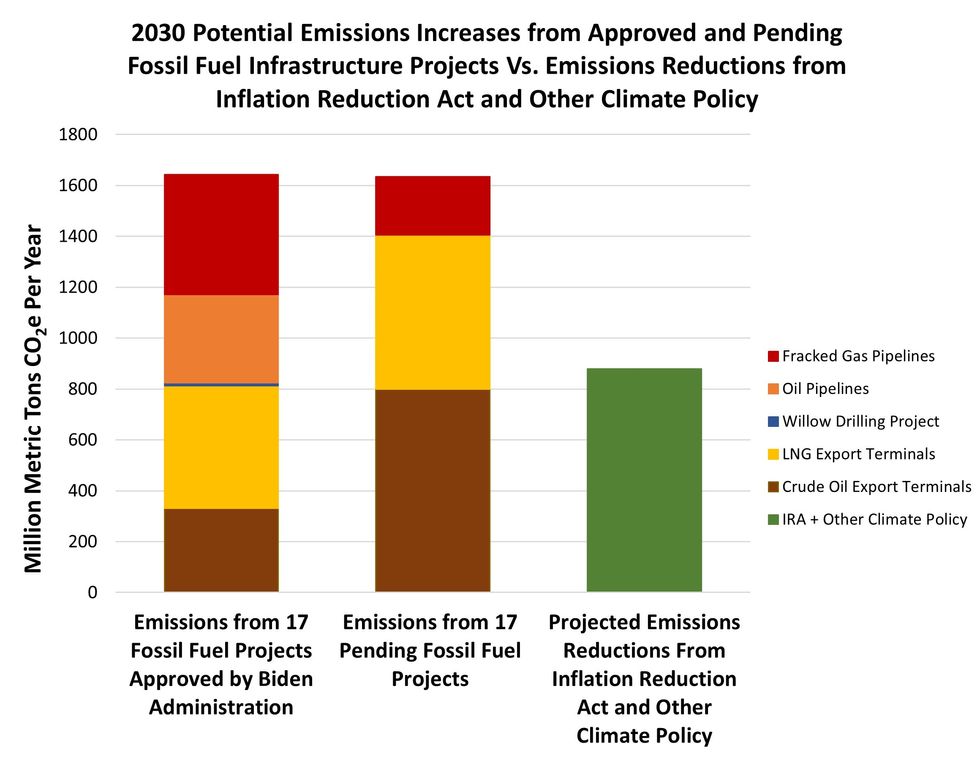 (Image: Center for Biological Diversity)
As CBD noted:
Under the Biden administration, the United States is the world's largest oil and gas producer. Last year it became the world's biggest exporter of liquefied gas, with exports set to nearly double by 2035. The United States is also leading the world's largest planned expansion of oil and gas through 2050, at the exact moment we need to be moving in the opposite direction.
"The report shows in stark detail how the Biden administration is canceling out its own climate progress by greenlighting major oil and gas projects," CBD climate science director Shaye Wolf, the report's lead author, said in a statement. "This report also shows how President Biden can truly build on the IRA's progress. He can save lives and wildlife by halting the approval of new fossil fuel projects and phasing out drilling on our public lands and waters."
The analysis lists "essential actions" the Biden administration can take:
Stop approvals of new fossil fuel projects like the massive CP2 liquefied natural gas export terminal slated for the Gulf Coast;
Revoke permits for the Willow oil drilling project, Mountain Valley Pipeline, and other projects;
Revise the offshore oil leasing five-year plan to include no new leases;
Phase out oil and gas production on public lands and waters by instituting a managed phase-down policy; and
Declare a national climate emergency.
Climate campaigners have pressed Biden to declare a climate emergency, a move the president has resisted even as he claims that he's "practically" declared one. Activists have also expressed anger and disappointment that Biden approved more permits for oil and gas drilling on public lands during his first two years in office than the Trump administration did in 2017 and 2018.
"Approving more fossil fuels not only torches our climate future, but it also harms people's health, degrades ecosystems, and threatens wildlife," said Wolf. "Many of these projects concentrate more on polluting fossil fuel infrastructure in overburdened communities of color and low-income communities, worsening environmental injustice."
The new CBD analysis comes ahead of Thursday's start of the United Nations Climate Change Conference, or COP28, in Dubai. Biden is reportedly not attending the conference.
News
"The inconvenience we've caused this morning is small in comparison to the catastrophic events already happening due to Barclays' financing of fossil fuels," said one campaigner.
"We have closed this bank today."
That's the opening line on an explanatory poster, plastered on dozens of Barclays branches across the United Kingdom on Monday.

"Barclays has been on the wrong side of history for centuries," the poster continues. "Financing the Atlantic slave trade, apartheid in South Africa, weapons, and fossil fuels. $190 billion in finance for fossil fuels since 2015. Time to change."
"Barclays are choosing short-term profits over a livable future and a lot of us are sick of the measly progress they're making."

The posters were left overnight by activists with Extinction Rebellion (XR), sister organization Money Rebellion, and allied groups, who superglued the doors shut at nearly 50 branches—inspired by a 2020 Greenpeace action targeting the bank.
"We're responding to public attitudes and targeting the perpetrators of climate breakdown, not ordinary people, and we apologize for any inconvenience caused to staff and customers," said an XR campaigner in a statement. "The inconvenience we've caused this morning is small in comparison to the catastrophic events already happening due to Barclays' financing of fossil fuels."
The climate groups pointed to this year's annual Banking on Climate Chaos report, which shows that Barclays has poured $190.58 billion into the fossil fuel industry since 2015, when world leaders finalized the Paris agreement. Parties to that deal aim to keep global temperature rise this century "well below" 2°C, with an ultimate goal of limiting it to 1.5°C.
Already, "human activities, principally through emissions of greenhouse gases, have unequivocally caused global warming, with global surface temperature reaching 1.1°C," relative to preindustrial levels, according to a March Intergovernmental Panel on Climate Change (IPCC) report.
A United Nations analysis published last week ahead of the upcoming COP28 U.N. climate talks projects that currently implemented policies put the world on track for 3°C of warming by 2100.
Responding to the Monday action, a Barclays spokesperson toldITV that "aligned to our ambition to be a net-zero bank by 2050, we believe we can make the greatest difference by working with our clients as they transition to a low-carbon business model, reducing their carbon-intensive activity whilst scaling low-carbon technologies, infrastructure, and capacity."
"We have set 2030 targets to reduce the emissions we finance in five high emitting sectors, including the energy sector, where we have achieved a 32% reduction since 2020," the spokesperson added. "In addition, to scale the needed technologies and infrastructure, we have provided £99 billion of green finance since 2018, and have a target to facilitate $1 trillion in sustainable and transition financing between 2023 and 2030."
Climate campaigners argue that such policies are far from enough, given that the bank continues to finance fossil fuel projects.

"Barclays are pumping billions into the fossil fuel industry, completely at odds with advice from the International Energy Agency, United Nations, and IPCC," said a Money Rebellion activist who took part in the action. "Barclays are choosing short-term profits over a livable future and a lot of us are sick of the measly progress they're making, as they hide behind their lies and greenwash."
News