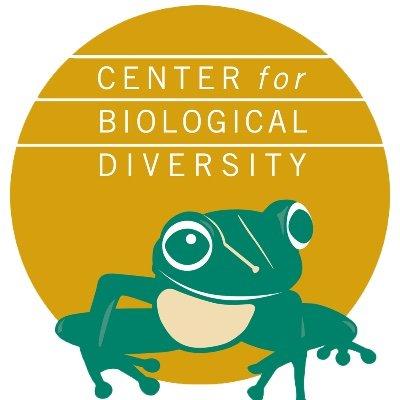 For Immediate Release
Contact:
Jeff Miller, Center for Biological Diversity, (510) 499-9185
New Research: Herbicide Atrazine Linked to Cancer, Birth Defects, Endocrine Disruption, and Endangered Species Impacts
SAN FRANCISCO
New research
on birth defects at extremely low concentrations and documentation of widespread
ground- and drinking-water contamination has strengthened the case for banning
the toxic compound atrazine, the most commonly used herbicide in the United
States. Atrazine is a widely used weed killer that chemically castrates male
frogs at extremely low concentrations and is linked to significant human and
wildlife health concerns, including endocrine disruption, birth defects,
fertility problems, and certain cancers.
"It's time to ban atrazine to
protect our drinking water and our most imperiled wildlife," said Jeff Miller, a
conservation advocate with the Center for Biological Diversity. "There is no
reason to continue use of this poisonous contaminant given the building evidence
of harm to humans and endangered species."
Atrazine is a potent chemical that
is the most common contaminant of ground-, surface, and drinking water
nationwide. Recent research published in peer-reviewed journals suggests that
small amounts of atrazine in drinking water can be harmful at much lower
concentrations than federal standards, and link the pesticide to birth defects,
low birth weights, premature births, and menstrual problems. Previous research
has provided evidence linking atrazine to prostate cancer and decreased sperm
count in men, and higher risk of breast cancer in women.
Articles this week in the New York Times, Washington Post, and Huffington Post discuss how the Environmental
Protection Agency is ignoring unsafe atrazine contamination levels in surface
and drinking water in the Midwest and South. Agency documents show that numerous
watersheds and drinking-water systems are contaminated with atrazine, which was
banned by the European Union and in Switzerland, the
home country of its parent company Syngenta, because of dangers to both people
and wildlife.
Atrazine is linked to declines of
endangered amphibians and fish in California such as the California red-legged
frog, California tiger salamander, Delta smelt, coho and chinook salmon, and
steelhead trout. Atrazine also harms many other endangered species throughout
the country, including sea turtles in Chesapeake Bay, Barton Springs salamanders
in Texas, endangered mussels in Alabama, shortnose sturgeon in Midwest waters,
the Wyoming toad, and the Illinois cave amphipod.
Numerous studies have definitively
linked pesticides and herbicides with significant developmental, neurological,
and reproductive damage to amphibians. Pesticide contamination can cause
deformities, abnormal immune system functions, diseases, injury, and death.
Studies by Dr.
Tyrone Hayes at the University of California show that atrazine is an
endocrine disruptor that interferes with reproduction and "assaults male sexual
development." Dr. Hayes demonstrated that atrazine chemically castrates and
feminizes male frogs at concentrations 30 times lower than levels allowed by the
Environmental Protection Agency. Although exposure levels as low as 0.1 parts
per billion (ppb) result in frog hermaphrodites, the agency's atrazine criterion
for the "protection of aquatic life" is 12 ppb.
Conservationists sued the
Environmental Protection Agency in 2003 for failing to review the impacts of
atrazine on several endangered species. The registration for atrazine was
revised later that year, revealing the agency's obeisance to the agrochemical
industries it was intended to regulate. Despite numerous studies and
overwhelming evidence linking atrazine to significant human and wildlife health
concerns, the agency imposed no new restrictions on its
use.
The Center for Biological Diversity
has mounted a Pesticides Reduction Campaign to hold the Environmental
Protection Agency accountable for pesticides it registers for use and to cancel
or restrict use of harmful pesticides within endangered species' habitats. Our
2004 report, Silent Spring Revisited: Pesticide Use and Endangered
Species, details the decades-long failure of the agency to
regulate pesticides harmful to endangered species. In 2006 the Center published Poisoning
Our Imperiled Wildlife: San Francisco Bay Area Endangered Species at
Risk from Pesticides, a
report analyzing the agency's dismal record in protecting Bay Area
endangered species and the agency's ongoing refusal to reform pesticide
registration and use in accordance with scientific
findings.
We and our allies have filed
numerous lawsuits to force assessment of pesticide impacts on endangered species
and prohibiting use of such chemicals within endangered species habitats until
formal consultations with the U.S. Fish and Wildlife Service have been
completed. In 2005, our lawsuit forced the Environmental Protection Agency to
assess impacts of atrazine and five additional pesticides on the Barton Springs salamander in Texas. In 2006, we reached
a settlement agreement that prohibits the use of 66 toxic pesticides in and near
core California red-legged frog habitats. In 2009 we reached
a proposed agreement restricting the use of 74 pesticides and
evaluation of their impacts on 11 endangered species in the San Francisco Bay
Area.
Although required by court order in
2003 to further assess atrazine, the Environmental Protection Agency entered
into a private deal whereby the atrazine manufacturer Syngenta was allowed to
conduct contaminant monitoring, assessing a mere 3 percent of the watersheds
identified as "at risk" of atrazine contamination. A recent report by
conservationists analyzing agency monitoring data reveals that the agency has
been ignoring the atrazine contamination problem, and that the monitoring is misleading and its regulation
insufficient. The monitoring programs were not designed to find the
biggest problems, the screening levels are too permissive, and the monitoring
ignores more than 1,000 vulnerable watersheds.
Resources on
Atrazine:
Atrazinelovers - Dr. Tyrone Hayes' web site
informing
the public about the dangers of atrazine
Hayes et al.
2006 - Pesticide
Mixtures, Endocrine Disruption, and Amphibian Declines: Are We Underestimating
the Impact
Hayes 2004 -There
Is No Denying This: Defusing the Confusion about
Atrazine
Harper's
Magazine, August 2006 - US:
It's Not Easy Being Green: Are Weed-Killers Turning Frogs into
Hermaphrodites?
Innovations
Report, February 2006 - Pesticide
Combinations Imperil Frogs
Sierra
Magazine, 2004 - A
Frog Biologist Battles an Agrichemical Giant
At the Center for Biological Diversity, we believe that the welfare of human beings is deeply linked to nature — to the existence in our world of a vast diversity of wild animals and plants. Because diversity has intrinsic value, and because its loss impoverishes society, we work to secure a future for all species, great and small, hovering on the brink of extinction. We do so through science, law and creative media, with a focus on protecting the lands, waters and climate that species need to survive.
(520) 623-5252
LATEST NEWS
"What would you say to them?" Warren asked the Fed chair of the estimated two million people who could soon be unemployed due to Fed policy. "How would you explain your view that they need to lose their jobs?"
Sen. Elizabeth Warren on Tuesday accused Federal Reserve Chair Jerome Powell of unnecessarily risking large-scale layoffs and an economic recession by continuing to raise interest rates, a policy decision that the Massachusetts Democrat slammed as badly misguided and destructive.
During a Senate Banking Committee hearing, Warren asked Powell to address the roughly two million people in the U.S. who would be out of a job if the Fed's projected unemployment rate of 4.6% by the end of the year turned out to be accurate.
"What would you say to them?" Warren asked. "How would you explain your view that they need to lose their jobs?"
Insisting that a surge in job losses is "not an intended consequence" of the Fed's rate increases, Powell said he would "explain to people more broadly that inflation is extremely high, and it's hurting the working people of this country badly—all of them, not just 2 million of them."
Powell, who signaled during his opening statement at Tuesday's hearing that the Fed is prepared to return to larger rate hikes if they're deemed necessary, also told Warren that an unemployment rate of 4.5%—up from the current rate of 3.4%—"is well better than most of the time for the last 75 years."
The Fed chair's answers did not satisfy Warren, who said Powell appears to view throwing two million people out of work as "just part of the cost" of bringing inflation down.
Watch the exchange:
Echoing expert critics of the Fed's aggressive rate hikes, Warren expressed concern that the central bank won't be able to stop unemployment from rising beyond the projected 4.6% rate once it starts increasing.
"History suggests that the Fed has a terrible track record of containing modest increases in the unemployment rate," Warren said. "In 11 out of the 12 times that the unemployment rate increased by a full percentage point within one year, unemployment went on to rise another full percentage point on top of that."
"If that happens this time, we'd be looking at at least three and a half million people who would lose their jobs," the senator continued. "Chair Powell, you are gambling with people's lives. And there's a pile of data showing that price gouging, and supply chain kinks, and the war in Ukraine are driving up prices. You cling to the idea that there's only one solution: lay off millions of workers."

News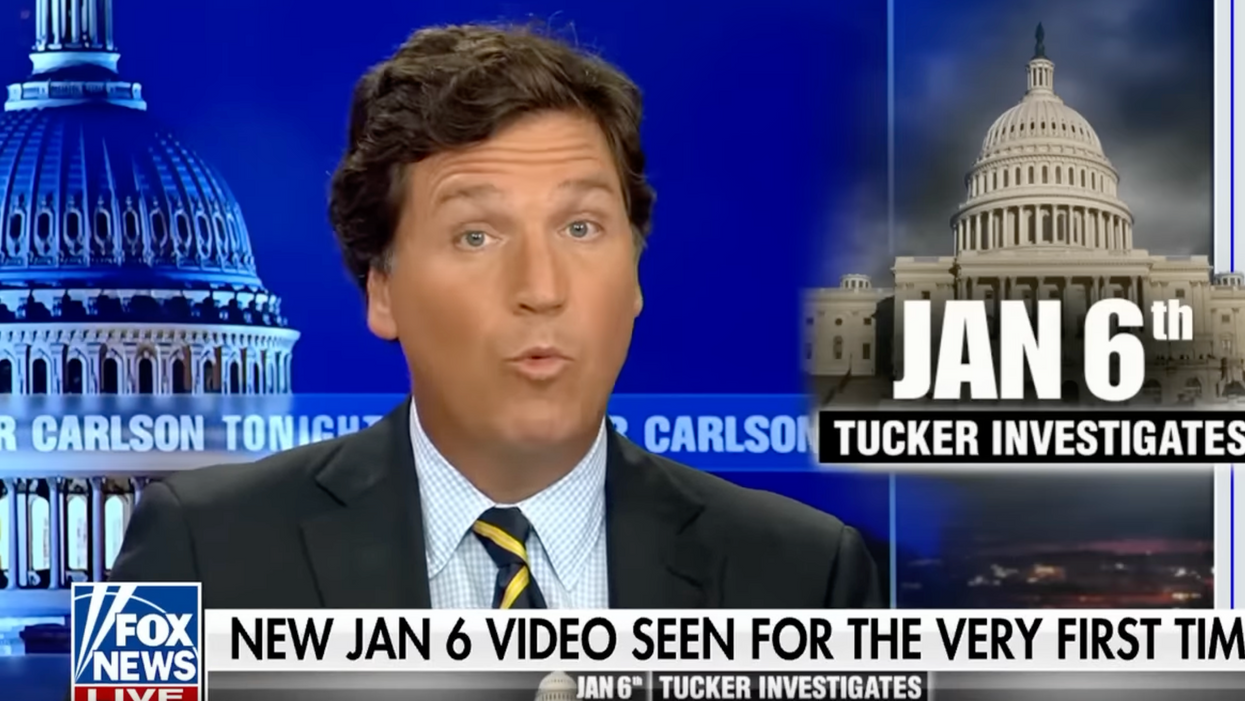 "The speaker's release of security footage exclusively to Tucker Carlson is pure and simple using congressional resources for partisan gamesmanship."
A group of watchdogs on Tuesday urged the Office of Congressional Ethics to launch an investigation into House Speaker Kevin McCarthy's decision to exclusively hand more than 40,000 hours of security video from the January 6 Capitol attack to far-right Fox News host Tucker Carlson, who is already selectively using the trove of footage to spin the insurrection as a largely peaceful event.
In their request for an investigation, Public Citizen's Craig Holman and Lisa Gilbert and former White House ethics officials Norm Eisen and Richard Painter wrote that "the exclusive release of the Jan. 6 video footage appears to have been the result of a political agreement between McCarthy, Tucker Carlson, and others in McCarthy's bid to become speaker."
While McCarthy has defended the arrangement with Carlson as similar to the common practice of giving select members of the media "exclusives on certain things," the watchdogs contended that "this is not like granting an exclusive interview; this is providing a valuable government resource exclusively to one news outlet and discriminating against others, which flies in the face of First Amendment values."
The ethics experts went on to argue that "the speaker's release of security footage exclusively to Tucker Carlson is pure and simple using congressional resources for partisan gamesmanship—the very type of polarizing gamesmanship that has caused such damage to the public's perception of the integrity of Congress."
The investigation request was submitted to the Office of Congressional Ethics—an independent body that House Republicans have worked to gut—just hours after Fox News aired Carlson's first segment featuring the exclusively obtained footage.
Consistent with his past descriptions of the January 6 assault, Carlson used the Monday night segment to selectively present footage aimed at downplaying the attack and portraying the Trump supporters involved as individuals who "revered the Capitol"—a narrative that runs counter to publicly available evidence of violence and significant damage to the Capitol building.
Carlson signaled that segments in the coming days will feature additional security footage obtained through the deal with McCarthy.

Matt Gertz of Media Matters for America noted Monday that "there was never any plausible chance that Carlson's team would look at the footage and decide to tell their audience that it proved they had been wrong all along."
"He's not an impartial finder of fact—he's a propagandist who is in the business of telling his viewers what they want to hear," Gertz wrote. "In this case, they want to believe that they and their political fellow travelers were the victims, so that's what they are going to hear."
News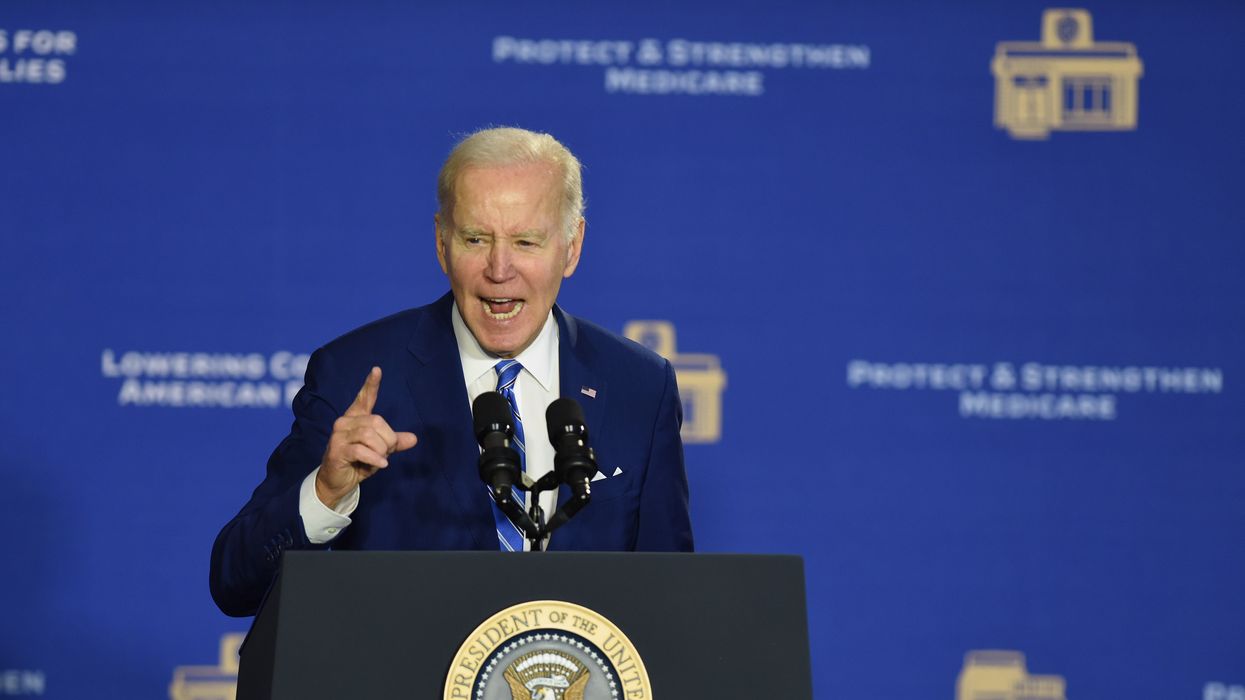 "MAGA Republicans on the Hill say the only way to be serious about preserving Medicare is to cut it," the president said. "Well, I think they're wrong."
President Joe Biden on Tuesday unveiled a plan to extend Medicare's solvency into the 2050s by raising taxes on high-income Americans and cutting prescription drug costs, a proposal that Biden presented as an alternative to GOP attacks on the healthcare program used by tens of millions of seniors.
"If the MAGA Republicans get their way, seniors will pay higher out-of-pocket costs on prescription drugs and insulin, the deficit will be bigger, and Medicare will be weaker," the president wrote in an op-ed for The New York Times. "The only winner under their plan will be Big Pharma. That's not how we extend Medicare's life for another generation or grow the economy."
According to an outline released by the White House on Tuesday morning, Biden's proposal would "extend the solvency of Medicare's Hospital Insurance (HI) Trust Fund by at least 25 years" by raising the Medicare tax rate from 3.8% to 5% on both earned and unearned income above $400,000.
"When Medicare was passed, the wealthiest 1% of Americans didn't have more than five times the wealth of the bottom 50% combined," Biden wrote Tuesday, "and it only makes sense that some adjustments be made to reflect that reality today."
The plan also proposes empowering "Medicare to negotiate prices for more drugs and bringing drugs into negotiation sooner after they launch," building on provisions of the Inflation Reduction Act that Biden signed into law last year. The White House plan would then credit the savings from the drug price reforms—an estimated $200 billion over 10 years—to the HI Trust Fund.
"Let's ask the wealthiest to pay just a little bit more of their fair share, to strengthen Medicare for everyone over the long term."
The Medicare plan is part of the president's sweeping fiscal year 2024 budget blueprint, scheduled for release later this week. The budget will likely include a range of administration proposals that don't stand a chance of clearing the Republican-controlled House.
In its 2022 report, the Board of Trustees for Social Security and Medicare projected that the HI Trust Fund—Medicare Part A—"will be able to pay scheduled benefits until 2028, two years later than reported" in 2021.
"At that time," the trustees report noted, "the fund's reserves will become depleted and continuing total program income will be sufficient to pay 90% of total scheduled benefits."
In his Times op-ed, Biden declared that "we should do better than that and extend Medicare's solvency beyond 2050."
"Let's ask the wealthiest to pay just a little bit more of their fair share, to strengthen Medicare for everyone over the long term," the president wrote. "This modest increase in Medicare contributions from those with the highest incomes will help keep the Medicare program strong for decades to come. My budget will make sure the money goes directly into the Medicare trust fund, protecting taxpayers' investment and the future of the program."
Biden put forth his plan as he continues to face progressive criticism for operating a pilot program called ACO REACH, which physicians warn could result in the privatization of traditional Medicare.
The president's plan also comes amid a debt ceiling standoff that Republicans are attempting to exploit to secure long-sought cuts to federal programs. House Republicans have also floated changes to Medicare, including an increase in the program's eligibility age.
"MAGA Republicans on the Hill say the only way to be serious about preserving Medicare is to cut it," Biden wrote in a Twitter post on Tuesday. "Well, I think they're wrong. I'm releasing my budget this week. In it, I'll propose a plan to extend the life of Medicare for a generation, without cutting benefits."
News
SUPPORT OUR WORK.
We are independent, non-profit, advertising-free and 100%
reader supported.