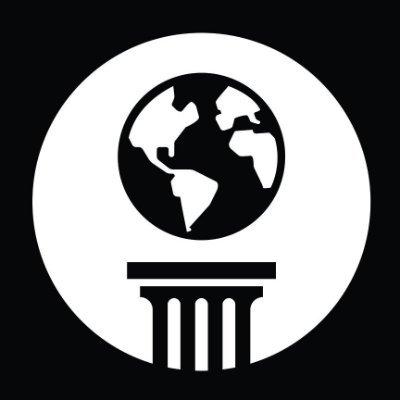 For Immediate Release
Contact:
Raviya Ismail, Earthjustice, (202) 667-4500, ext 237
Environmental Justice Advocates Testify: Repeal Bush-Era Hazardous Waste Loophole
Rule deregulates 1.5 million tons of toxic waste, puts low-income and communities of color at increased risk
WASHINGTON
Environmental justice advocates from around the country traveled
to Arlington, Virginia today to ask the U.S. Environmental Protection
Agency to repeal a Bush-era hazardous waste loophole and restore
safeguards to prevent toxic spills and contamination.
The rule, which went into effect in the closing days of the last
administration, stripped federal oversight of recyclers who handle 1.5
million tons of hazardous waste generated by steel, chemical,
pharmaceutical and other industrial companies each year.
As the maps here show,
these hazardous waste recyclers are located predominantly in low-income
communities and communities of color. Concerned about the increased
risk these communities now face, environmental justice advocates
testified at today's EPA public hearing at the agency's headquarters.
Cancer survivor Sheila Holt-Orsted made the trip from her
cancer-riddled community in Dixon County, Tennessee, where the nearby
county landfill was home to toxic waste dumping.
"I showed up today so that EPA could put a face to this issue," said
Holt-Orsted, who has seen her mother, father, sister, cousins, aunts,
and uncles suffer from cancer and other illnesses believed to be caused
by the nearby contamination. "I'm concerned that this rule may endanger
the health and environment that our country's hazardous waste laws were
designed to protect. I don't want any other community to suffer as my
family has suffered."
Advocates are closely watching the administration's response, saying
it represents the first test of the new EPA's approach toward
environmental policies which burden low income and communities of color.
"We should not forget that some 27 years ago, the environmental
justice movement was born after a sham recycler dumped PCB-laced oils
along the roads in North Carolina which eventually ended up in a
majority African-American community," said Dr. Robert Bullard, director
of Environmental Justice Resource Center at Clark University, and
author of Dumping In Dixie: Race, Class, And Environmental Quality.
"This new rule puts in jeopardy many of the communities we have found
to be disproportionately burdened by environmental contamination."
The rule specifically applies to hazardous waste recyclers --
already acknowledged by EPA to be a notoriously unstable and dangerous
industry: recent EPA studies identify hundreds of contaminated sites
from hazardous waste recycling operations in 38 states, including more
than 100 Superfund sites, totaling more than $436 million in cleanup
costs. (Regional maps detailing the location of these Superfund sites
with corresponding socio-economic data are here. The EPA study summary is here. A state-by-state table is here. Detailed site profiles are here)
"This loophole represents the largest hazardous waste rollback since
the passage of laws protecting the public from hazardous waste in
1976," said Earthjustice attorney Lisa Evans, who filed a lawsuit
in federal court in January challenging the midnight rulemaking by the
Bush administration. "Before this change, these facilities had to
follow strict rules designed to keep communities safe: closely tracking
hazardous waste, storing it in clearly-labeled, airtight and leak-proof
containers. But not any more."
EPA officials have acknowledged that the Bush rule change was a
hasty one. In the rush to finalize it, the officials failed to fully
comply with the law: the new rule violates a Clinton-era executive
order requiring federal agencies to address the adverse human health or
environmental effects of its programs, policies, and activities on
communities of color and low-income populations.
"This rule would redistribute extremely harmful toxic substances to
places where oversight is lax or nonexistent," said Vernice
Miller-Travis, vice chair of the Maryland Commission on Environmental
Justice and Sustainable Communities. "This is a critical issue. The
health of thousands of communities across the country hangs in the
balance."
The hazardous waste that will slip through this loophole contains
such dangerous chemicals as solvents, such as benzene, toluene, TCE and
perchlorate that cause cancer, birth defects, lupus and immune
disorders; and metals such as lead, hexavalent chromium, mercury and
arsenic -- which are potent neurotoxins and carcinogens.
"There is no principled basis to relax these hazardous waste
regulations," said Jan Schlichtmann, founder of The Civil Action Center
and the attorney who John Travolta's character in the feature-length
film A Civil Action was based on. "If anyone thinks we should go back
to a time of less hazardous waste regulation, they should speak to the
parents in the cities of Woburn, Massachusetts and Toms River, New
Jersey, where contaminants polluted the city drinking water and caused
a leukemia epidemic of biblical proportions."
More than 5,600 facilities involved in hazardous waste recycling are
expected to take advantage of the loophole -- which the government
estimates will save each facility about $17,000 a year.
Additional Resources:
For background documents, including a 2007 EPA study summarizing
problems with hazardous waste recycling operations, a map of hazardous
waste facilities with bad track records, and a state-by-state table of
polluted hazardous waste recycling sites, please visit: https://www.earthjustice.org/library/features/toxic-waste-speak-out.html
Earthjustice is a non-profit public interest law firm dedicated to protecting the magnificent places, natural resources, and wildlife of this earth, and to defending the right of all people to a healthy environment. We bring about far-reaching change by enforcing and strengthening environmental laws on behalf of hundreds of organizations, coalitions and communities.
800-584-6460
LATEST NEWS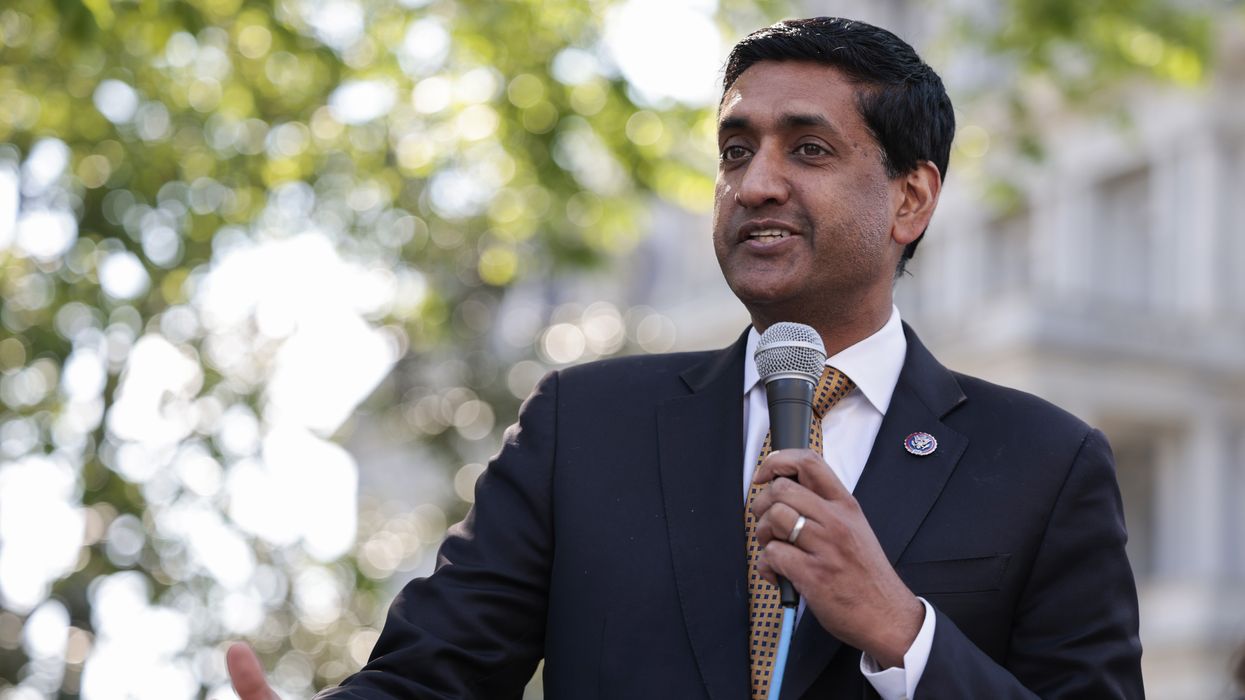 "I know Barbara will not only fight for, but will deliver on our progressive priorities that are long overdue like Medicare for All, a Green New Deal, and ending the filibuster," said the Democratic congressman.
Congressman Ro Khanna announced on CNN Sunday that he will not run for U.S. Senate and is endorsing fellow California Democrat Rep. Barbara Lee in the closely watched 2024 race for retiring Sen. Dianne Feinstein's seat.
"I have concluded that despite a lot of enthusiasm from Bernie folks, the best place, the most exciting place, action place, fit place, for me to serve as a progressive is in the House of Representatives," said Khanna, who co-chaired the 2020 presidential campaign of Sen. Bernie Sanders (I-Vt.).
"And I'm honored to be co-chairing Barbara Lee's campaign for the Senate and endorsing her today. We need a strong anti-war senator and she will play that role," the congressman told CNN's Jake Tapper on "State of the Union."
In a statement, Khanna stressed that "Barbara is the progressive leader Californians need right now, and her solid record as one of Congress' most outspoken champions of justice speaks for itself."
"I know Barbara will not only fight for, but will deliver on our progressive priorities that are long overdue like Medicare for All, a Green New Deal, and ending the filibuster," he continued. "There's a reason she's beloved by Gen Z. Because Barbara understands the issues facing young people today and knows it is our responsibility to protect our rights, our democracy, and the planet for the next generation."
"What's more, I believe that representation matters. And for far too long, our country's institutions have failed to reflect that reality," added Khanna, noting that there is not currently a Black woman serving as a Democratic senator.
So far, Lee's opponents are two other Democrats representing California in the U.S. House of Representatives: Katie Porter and Adam Schiff. Feinstein, who is 89, confirmed her long-anticipated retirement plans last month.

News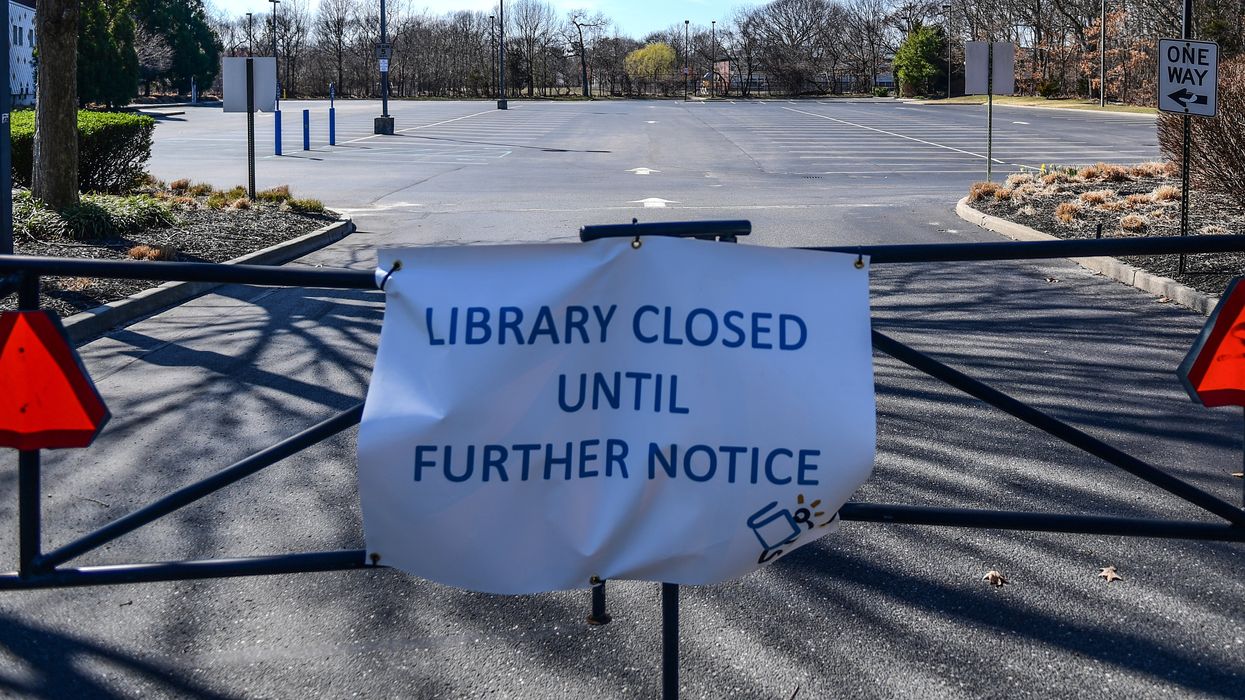 "For democracy to thrive at global scale, libraries must be able to sustain their historic role in society—owning, preserving, and lending books," said Internet Archive founder Brewster Kahle. "This ruling is a blow for libraries, readers, and authors."
Internet Archive vowed to appeal after a U.S. district court judge on Friday sided with four major publishers who sued the nonprofit for copyright infringement.
Prior to the Covid-19 pandemic, Internet Archives operated a controlled digital lending system, allowing users to digitally check out scanned copies of purchased or donated books on a one-to-one basis. As the public health crises forced school and library closures, the nonprofit launched the National Emergency Library, making 1.4 million digital books available without waitlists.
Hachette, HarperCollins, John Wiley & Sons, and Penguin Random House sued Internet Archive over its lending policies in June 2020. Judge John G. Koeltl of the Southern District of New York on Friday found in Hachette v. Internet Archive that the nonprofit "creates derivative e-books that, when lent to the public, compete with those authorized by the publishers."
A future in which libraries are just a shell for Big Tech's licensing software and Big Media's most popular titles would be awful—but that's where we're headed if this decision stands.
Internet Archive "argues that its digital lending makes it easier for patrons who live far from physical libraries to access books and that it supports research, scholarship, and cultural participation by making books widely accessible on the Internet," the judge wrote. "But these alleged benefits cannot outweigh the market harm to the publishers."

In a statement responding to the ruling, Internet Archive founder Brewster Kahle pledged to keep fighting against the publishers.
"Libraries are more than the customer service departments for corporate database products. For democracy to thrive at global scale, libraries must be able to sustain their historic role in society—owning, preserving, and lending books," Kahle said. "This ruling is a blow for libraries, readers, and authors and we plan to appeal it."
Internet Archive's supporters have shared similar warnings throughout the ongoing court battle, including after the ruling Friday.
"In a chilling ruling, a lower court judge in New York has completely disregarded the traditional rights of libraries to own and preserve books in favor of maximizing the profits of Big Media conglomerates," declared Lia Holland, campaigns and communications director at the digital rights group Fight for the Future.
"We applaud the Internet Archive's appeal announcement, as well as their steadfast commitment to preserving the rights of all libraries and their patrons in the digital age," they said. "And our admiration is shared—over 14,000 people having signed our pledge to defend libraries' digital rights at BattleForLibraries.com this week alone."
Holland continued:
From a basic human rights perspective, it is patently absurd to equate an e-book license issued through a surveillance-ridden Big Tech company with a digital book file that is owned and preserved by a privacy-defending nonprofit library. Currently, publishers offer no option for libraries to own and preserve digital books—leaving digital books vulnerable to unauthorized edits, censorship, or downright erasure, and leaving library patrons vulnerable to surveillance and punishment for what they read.

In a world where libraries cannot own, preserve, or control the digital books in their collections, only the most popular, bestselling authors stand to benefit—at the expense of the vast majority of authors, whose books are preserved and purchased by libraries well after publishers have stopped promoting them. Further, today a disproportionate number of traditionally marginalized and local voices are being published in digital-only format, redoubling the need for a robust regime of library preservation to ensure that these stories survive for generations to come.

A future in which libraries are just a shell for Big Tech's licensing software and Big Media's most popular titles would be awful—but that's where we're headed if this decision stands. No book-lover who wants an equitable and trustworthy written world could find such a future desirable. Accordingly, we plan to organize an in-person action to demand robust ownership and preservation standards for digital books and libraries. For updates on when and where, check BattleForLibraries.com.
More than 300 authors last September signed an open letter led by Fight for the Future calling out publishers and trade associations for their actions against digital libraries, including the lawsuit targeting Internet Archive.
"Libraries saved my life as a young reader, and I've seen them do as much and more for so many others," said signatory Jeff Sharlet. "At a time when libraries are at the frontlines of fascism's assault on democracy, it is of greater importance than ever for writers to stand in solidarity with librarians in defense of the right to share stories. Democracy won't survive without it."
Fellow signatory Erin Taylor asserted that "the Internet Archive is a public good. Libraries are a public good. Only the most intellectually deprived soul would value profit over mass access to literature and knowledge."
Koeltl's ruling came just two days after the American Library Association released a report revealing that in 2022, a record-breaking 2,571 titles were challenged by pro-censorship groups pushing book bans, a 38% increase from the previous year.
Meanwhile, Republicans in the U.S. House of Representatives on Friday passed the so-called Parents Bill of Rights Act, which education advocates and progressive lawmakers argue is intended to ban books and further ostracize marginalized communities.

News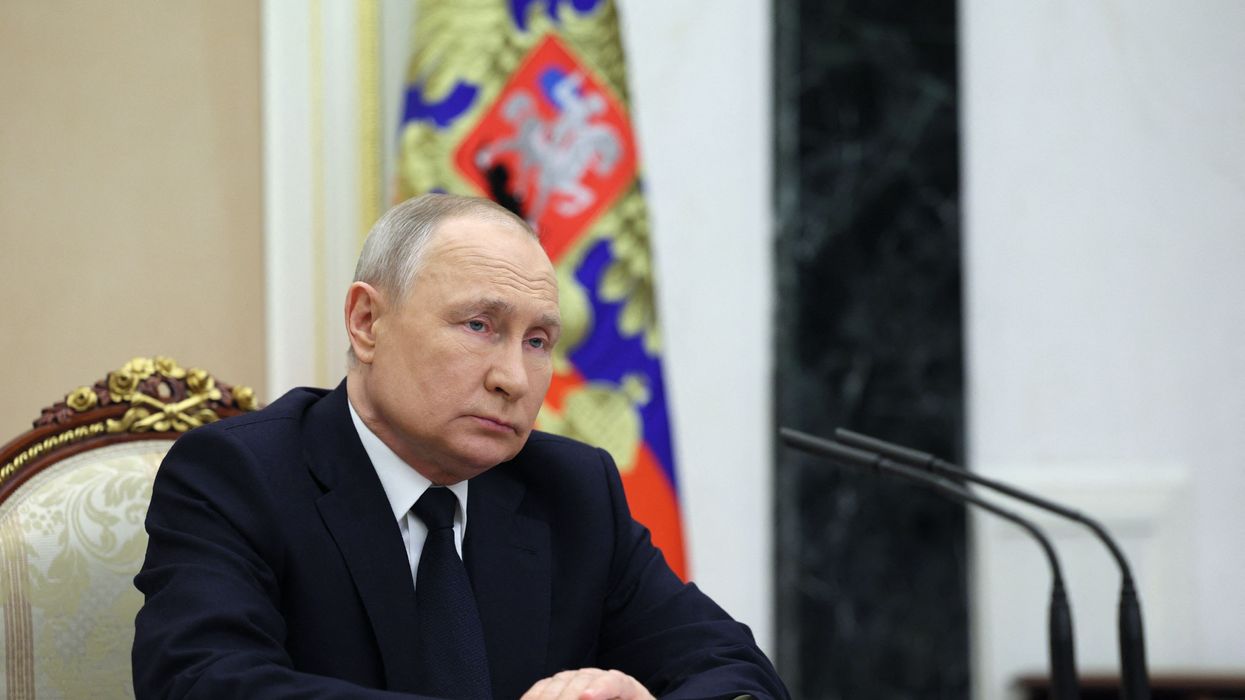 "Putin's nuclear provocations are dangerous and unacceptable. U.S. and NATO must resist calls to respond in kind and avoid injecting nuclear weapons deeper into this war," said Global Zero's Derek Johnson.

Russian President Vladimir Putin announced on state television Saturday plans to station tactical nuclear weapons in Belarus—an escalation anti-war campaigners had been warning about and that alarmed disarmament advocates and experts.
The International Campaign to Abolish Nuclear Weapons (ICAN) "condemns this extremely dangerous escalation which makes the use of nuclear weapons more likely," the group declared in a series of tweets.
"In the context of the war in Ukraine, the likelihood of miscalculation or misinterpretation is extremely high," ICAN added. "Sharing nuclear weapons makes the situation much worse and risks catastrophic humanitarian consequences."
"Sharing nuclear weapons makes the situation much worse and risks catastrophic humanitarian consequences."
The deployment decision comes 13 months into Russia's invasion of Ukraine and after the United Kingdom this week revealed plans to provide the invaded nation with armor-piercing rounds containing depleted uranium (DU).
Putin said the U.K.'s announcement "probably served as a reason" why Belarusian President Alexander Lukashenko agreed to the plan and argued that it won't violate Russia's international nonproliferation treaty obligations, according to a BBC translation.
As Reutersexplained, "The Treaty on the Nonproliferation of Nuclear Weapons, signed by the Soviet Union, says that no nuclear power can transfer nuclear weapons or technology to a nonnuclear power, but it does allow for the weapons to be deployed outside its borders but under its control—as with U.S. nuclear weapons in Europe."
The United States, which has the world's second-largest nuclear arsenal after Russia, "long ago deployed their nuclear weapons on the territory of their allies, NATO countries, in Europe," the Russia leader noted. "We are doing the same thing that they have been doing for decades."
Russia "will not hand over" nuclear arms to Belarus, Putin insisted, explaining that his country has already given its ally an Iskander missile complex that can be equipped with weapons, plans to start training crews in early April, and aims to complete construction of a special storage facility for the nukes by the beginning of July.
The Soviet Union collapsed in 1991 and in the five years that followed, nuclear weapons based in Belarus, Kazakhstan, and Ukraine were transferred to Russia—where they have remained since.
"It's a very significant move," Nikolai Sokol, a senior fellow at the Vienna Center for Disarmament and Nonproliferation, toldReuters of the deployment decision. "Russia had always been very proud that it had no nuclear weapons outside its territory. So, now, yes, they are changing that and it's a big change."
Hans Kristensen, director of the Federation of American Scientists' Nuclear Information Project, told Reuters that "this is part of Putin's game to try to intimidate NATO... because there is no military utility from doing this in Belarus as Russia has so many of these weapons and forces inside Russia."
Global Zero managing partner Derek Johnson said that "Putin's nuclear provocations are dangerous and unacceptable. U.S. and NATO must resist calls to respond in kind and avoid injecting nuclear weapons deeper into this war."

In addition to his nuclear announcement, Putin pointed out during the Saturday interview that Russia also has depleted uranium shells. As he put it: "I must say that certainly, Russia has something to respond. Without exaggeration, we have hundreds of thousands, namely hundreds of thousands of such shells. We are not using them now."
A U.K. Ministry of Defense official had confirmed earlier this week that "alongside our granting of a squadron of Challenger 2 main battle tanks to Ukraine, we will be providing ammunition including armor-piercing rounds which contain depleted uranium," which swiftly generated concerns about not only Russian nuclear threats but also public health and environmental impacts.
"DU shells have already been implicated in thousands of unnecessary deaths from cancer and other serious illnesses," stressed Kate Hudson, general secretary of the U.K.-based Campaign for Nuclear Disarmament, which has advocated for a moratorium on such arms. "Sending them into yet another war zone will not help the people of Ukraine."
This post has been updated with new comments from Derek Johnson.

News
SUPPORT OUR WORK.
We are independent, non-profit, advertising-free and 100%
reader supported.