For Immediate Release
Contact:
David Card 202-785-5980
Real Unemployment at 13.9%
WASHINGTON
The real unemployment rate released today by the Bureau of Labor
Statistics is 13.9%, nearly double the official 7.6% rate reported.
The real rate includes marginally
attached workers which the BLS reports "are neither working nor looking
for work but indicate that they want and are available for a job and have
looked for work sometime in the recent past.
Discouraged workers, a subset of the marginally attached, have given a
job-market related reason for not looking currently for a job. Persons employed part time for economic
reasons are those who want and are available for full-time work but have had to
settle for a part-time schedule."
The steep increase of 598,000 newly
unemployed for January pushed that figure to its highest level since 1974, and underscored
the urgency for an aggressive, swift and large enough economic recovery plan to
reverse the downward economic trend.
Since the recession began in December 2007, a staggering 3.6 million
jobs have been lost.
ADA National Director, Amy Isaacs,
said, "Enough is enough. Every day
that Congress delays passing President Obama's job creation plan, the
economy hemorrhages thousands more jobs.
The time for bold action from our elected leaders is now."
ADA is America's most experienced independent liberal lobbying organization. In the spirit of the New Deal and ADA founders Eleanor Roosevelt, renowned economist John Kenneth Galbraith, and former Senator and Vice President Hubert Humphrey we lobby through coalition partnerships, through direct advocacy, and through the media.
LATEST NEWS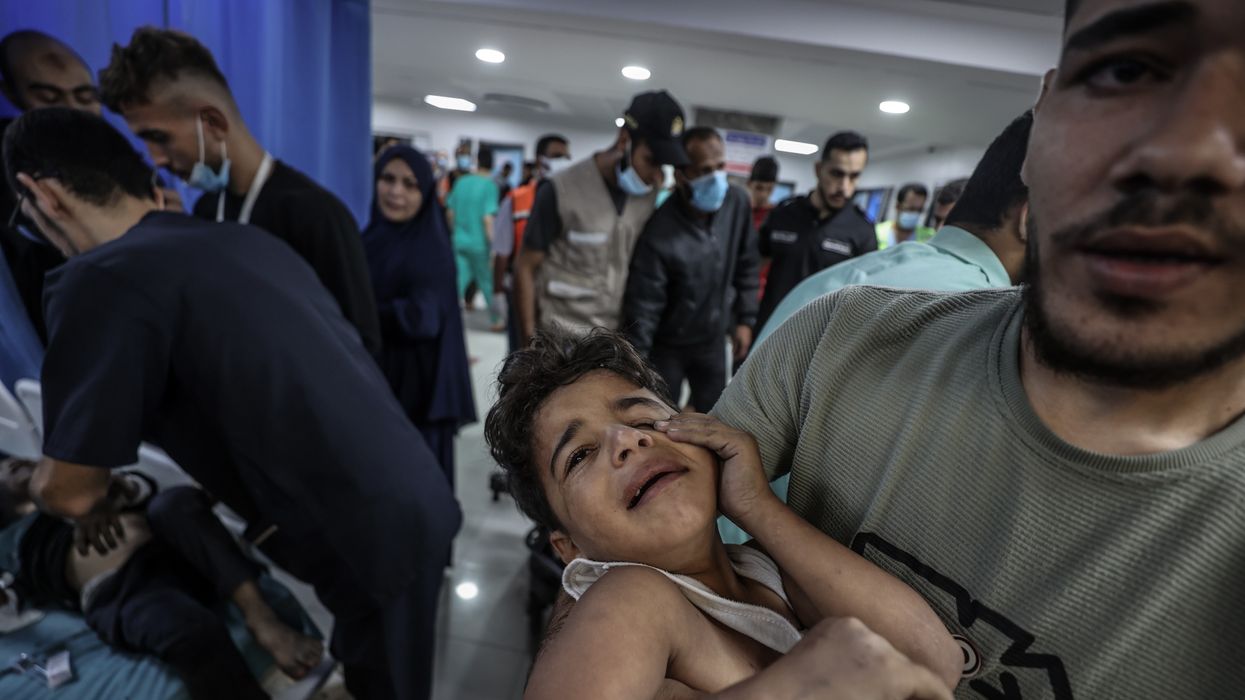 "The protection of newborns, patients, medical staff, and all civilians must override all other concerns," said Martin Griffiths, the United Nations' emergency relief coordinator.
The head of the United Nations' emergency relief operations said Wednesday that he was "appalled" by news of the Israeli military's raid of Gaza's largest hospital, where hundreds of patients and healthcare workers and thousands of displaced people are sheltering.
"The protection of newborns, patients, medical staff, and all civilians must override all other concerns," Martin Griffiths, the U.N. under-secretary-general for humanitarian affairs, wrote on social media. "Hospitals are not battlegrounds."
Israeli forces' raid of al-Shifa Hospital early Wednesday came days after they encircled the facility and began bombarding it, accusing Hamas of using the hospital and tunnels beneath it for military operations.
The U.S. backed Israel's assertion on Tuesday, with National Security Council spokesman John Kirby telling reporters that "we have information that Hamas and the Palestinian Islamic Jihad used some hospitals in the Gaza Strip, including al-Shifa, and tunnels underneath them, to conceal and support their military operations and to hold hostages."
Asked to provide specific evidence, Kirby cited "a variety of intelligence sources" but declined to publicize "a whole lot of granular detail on that."

Hospitals are protected from military attack under international law and can only lose their protected status if they are shown to have been used for "an act harmful to the enemy." Human Rights Watch argued in a report released ahead of Wednesday's raid that the Israeli government has not provided sufficient evidence to justify its attacks on al-Shifa and other northern Gaza hospitals, most of which have ceased functioning due to a lack of fuel and other supplies.
An emergency room employee at al-Shifa toldAl Jazeera that during their raid, Israeli soldiers "detained and brutally assaulted some of the men who were taking refuge at the hospital."
"Israeli forces took the detained men naked and blindfolded," the worker added. "[They] did not bring any aid or supplies, they only brought terror and death."
On Tuesday, according to Gaza officials, around 170 bodies were buried in a mass grave in the courtyard of al-Shifa, as there was no other way to safely bury them outside the hospital compound because of Israeli attacks and firefights with Hamas. A surgeon at the hospital toldReuters that, due to lack of refrigeration, the bodies "were generating an unbearable stench and posing a risk of infection."
"The Health Ministry said 40 patients, including three babies, have died since Shifa's emergency generator ran out of fuel Saturday," The Associated Pressreported Wednesday. "Another 36 babies are at risk of dying because there is no power for incubators, according to the ministry."
Israel's bombing campaign, ground invasion, and siege have killed more than 11,000 people across the Gaza Strip, but the recent attacks on the enclave's hospitals have made it impossible for Gaza health officials to reach the facilities to count the dead and wounded. Thousands more are believed to have been killed since the death toll was updated last week.
Tedros Adhanom Ghebreyesus, director-general of the World Health Organization, said early Wednesday that "we've lost touch again with health personnel" at al-Shifa following Israel's raid.
"We're extremely worried for their and their patients' safety," he added.
Facing growing accusations of war crimes, the Israel Defense Forces (IDF) called its raid on al-Shifa a "precise and targeted operation against Hamas." In the wake of the deadly Hamas-led attack on Israel last month, the IDF has claimed repeatedly that it is targeting militants even as it has decimated Gaza's civilian infrastructure, bombing homes, medical facilities, schools, bakeries, and the strip's largest refugee camp.
A confidential memo from the Dutch Embassy in Tel Aviv states that Israel is "deliberately causing massive destruction to the infrastructure and civilian centers" of Gaza in an effort to "showcase credible military force" to "Iran and its proxies," according toPolitico.
Israel's strategy, the memo states, violates "international treaties and laws of war."

News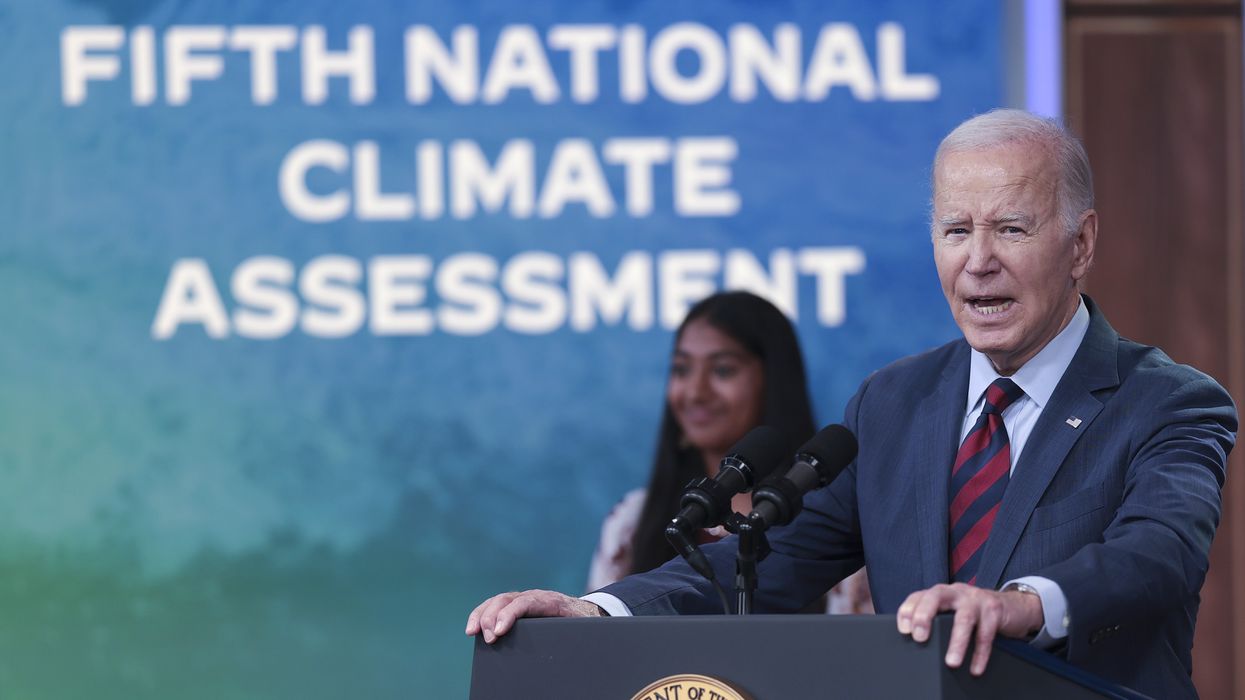 "The alarm clock on the climate crisis has been blaring for years, and today's assessment makes clear our leaders can no longer continue to hit the snooze button," said one campaigner.
A Biden administration report released Tuesday—the same day as a pair of international analyses—details how "the effects of human-caused climate change are already far-reaching and worsening across every region" and "without deeper cuts in global net greenhouse gas emissions and accelerated adaptation efforts, severe climate risks to the United States will continue to grow."
Green groups such as Sierra Clubsaid that the congressionally mandated Fifth National Climate Assessment (NCA5) shows not only the "massive scope" of the threat, but also the "dire consequences of inaction," and urged U.S. President Joe Biden to do far more, particularly going into the United Nations Climate Change Conference (COP28) in Dubai, United Arab Emirates this month.
"The alarm clock on the climate crisis has been blaring for years, and today's assessment makes clear our leaders can no longer continue to hit the snooze button," declared Sierra Club executive director Ben Jealous. "This should serve as a massive wake-up call for all who remain willfully ignorant of the impacts of this looming disaster—especially those in the halls of power who appear eager to turn a blind eye to the evidence before them."
"The assessment shows that this crisis threatens us all, will continue to cost us billions of dollars a year, and confirms that the degree to which this looming catastrophe might worsen remains entirely in human hands," he noted. "The United States must lead by example, and COP28 can be the stage upon which we show the world that we take this threat seriously and will act boldly."
"The U.S. must end our reliance on fossil fuels and transform our economy quickly and equitably to run on 100% pollution-free, clean energy."
Dr. Kristina Dahl, a principal climate scientist at the Union of Concerned Scientists (UCS) and one of the over 750 contributors to NCA5, called the assessment proof "that the changes we're living through are unprecedented in human history."
Annual U.S. greenhouse gas emissions peaked in 2007 and actually fell 12% between 2005 and 2019, largely due to changes in the energy industry, NCA5 notes. In fact, since 2017, "the transportation sector has overtaken electricity generation as the largest emitter," underscoring the need for shifting to electric vehicles and improving public transit systems.
The assessment states that "while U.S. greenhouse gas emissions are falling, the current rate of decline is not sufficient to meet national and international climate commitments and goals," including the 2015 Paris agreement, which aims to limit global temperature rise this century to 1.5°C—a target the global community is not currently on track to hit.
"During the past half-century, the United States has warmed faster than the planet as a whole," Dahl pointed out. "Our nation is also enduring billion-dollar climate and weather disasters every three weeks, on average, with total costs averaging nearly $120 billion annually since 2018."
The report highlights that "harmful impacts from more frequent and severe extremes are increasing across the country—including increases in heat-related illnesses and death, costlier storm damages, longer droughts that reduce agricultural productivity and strain water systems, and larger, more severe wildfires that threaten homes and degrade air quality."
Although, as Biden acknowledged in a Tuesday speech, "this assessment shows us in clear scientific terms that climate change is impacting all regions," the report also states that "some communities are at higher risk of negative impacts from climate change due to social and economic inequities caused by ongoing systemic discrimination, exclusion, and under- or disinvestment."
Dahl declared that "we must swiftly reduce heat-trapping emissions and enact transformational climate adaptation policies in every region of the country to limit the stampede of devastating events and the toll each one takes on our lives and the economy. While the United States has made progress on both fronts in recent years, policymaker efforts to reduce global warming emissions and help people prepare for the mounting risks remain woefully insufficient and incremental."
Her UCS colleague, policy director and economist Rachel Cleetus, said that "while policies like the Inflation Reduction Act are a significant down payment, such an endeavor requires federal and states' policymakers to incorporate climate action into all major policy initiatives across all sectors going forward."
"Accelerating the ramp-up of renewable energy, energy storage, and energy efficiency, while electrifying as much energy use as possible, are the best ways to cut heat-trapping emissions and deliver tremendous economic and public health benefits," Cleetus continued. "Communities also need solutions to cope with heatwaves, storms, droughts, wildfires, sea-level rise, and other growing climate change impacts. Policymakers must ensure global warming solutions are implemented in an equitable and just way."
Earthjustice vice president of litigation for climate and energy Jill Tauber similarly stressed Tuesday that "swift and strong climate action that is centered in justice is essential to avoiding the worst impacts of the crisis. The U.S. must end our reliance on fossil fuels and transform our economy quickly and equitably to run on 100% pollution-free, clean energy."
While commending Biden for "historic investments in clean energy and environmental justice," including those announced with the assessment, Tauber also called out the administration for "undermining its own progress by doubling down on fossil fuels," specifically pointing to the Willow oil project in Alaska and the Calcasieu Pass 2 liquefied natural gas terminal in Louisiana.
Biden has also come under fire from climate groups and frontline community members for expanding drilling leases for federal lands and waters as well as backing the Mountain Valley Pipeline in Appalachia and hydrogen hubs across the country.
The NCA5 release coincided with not only the publication of a U.N. report on countries' inadequate plans to meet the Paris goals and Systems Change Lab's "comprehensive roadmap of how to close the global gap in climate action across sectors," but also a letter from hundreds of scientists urging Biden to make bolder climate commitments going into COP28.
"The actions of the United States—as the world's wealthiest nation and the single largest contributor to historical heat-trapping emissions—matter greatly," they wrote. "And if our country acts boldly and fairly, we can unlock greater ambition from other nations. The world is watching, and this is a crucial moment for the United States to join with other world leaders and demonstrate genuine progress toward solving a crisis that is rapidly spiraling out of control."
News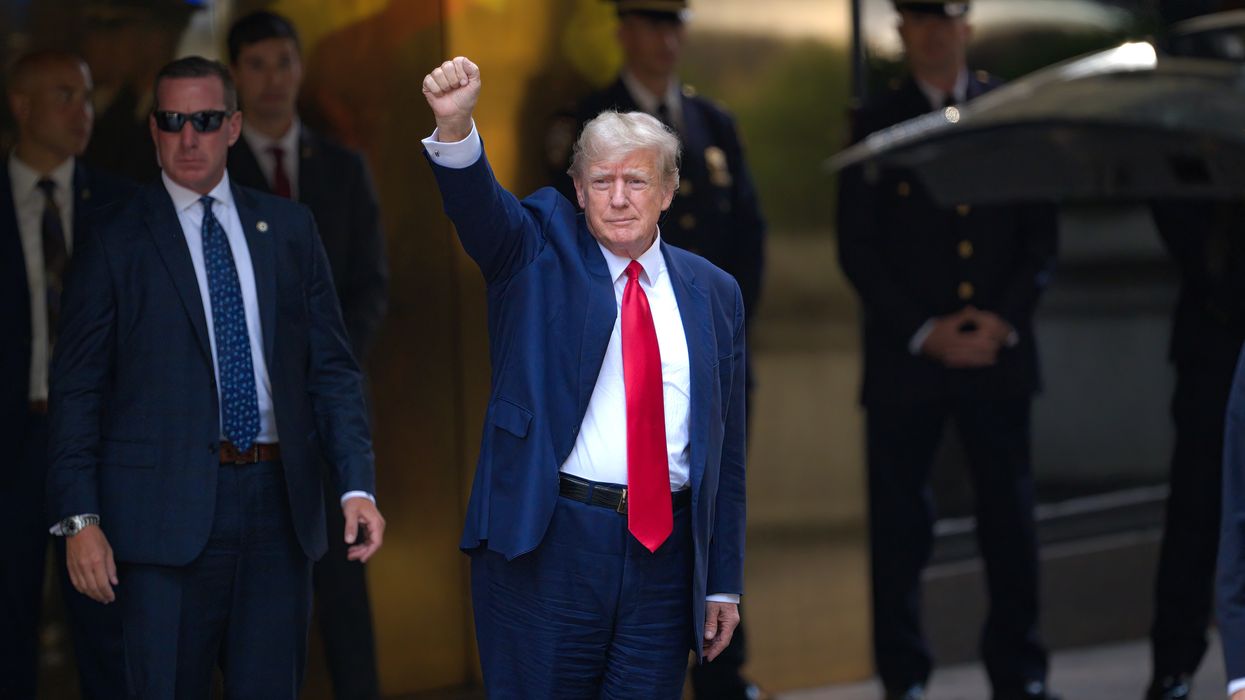 "The Michigan Supreme Court should reverse this badly reasoned lower court decision," said Free Speech for People's legal director.
Democracy defender Free Speech for People said Tuesday that it would "immediately" appeal a Michigan court's refusal to disqualify former U.S. President Donald Trump from office due to his role in fomenting the January 6, 2021 Capitol insurrection.
Free Speech for People's lawsuit, which was filed in late September, argues that Trump—currently the front-runner for the 2024 GOP nomination—is ineligible to hold public office under a constitutional provision known as the insurrectionist disqualification clause.
Enacted after the Civil War, Section 3 of the 14th Amendment bars from public office anyone who has taken an oath to uphold the U.S. Constitution but then participates in an insurrection or rebellion against the United States. No criminal conviction is required for the clause to apply.
According to Free Speech for People:
The Michigan Court of Claims decision did not address Trump's conduct engaging and leading rebellion and insurrection against the Constitution, including the insurrectionist attack on the Capitol on January 6, 2021. Instead, the court relied on Michigan law to avoid a hearing on the merits. Specifically, the court ruled that under Michigan state law, "the ultimate decision" of which presidential candidates may appear on the ballot "is made by the respective political party, with the consent of the listed candidates," and neither the secretary of state nor the court has any role in the state-run primary election if the party chooses to list a candidate who would not qualify for the office.

The court then adopted a discredited theory that claims that only Congress can decide whether a presidential candidate fails to meet constitutional qualifications for office.
"We are disappointed by the trial court's decision, and we're appealing it immediately," Free Speech for People legal director Ron Fein said in a statement. "The Michigan Supreme Court should reverse this badly reasoned lower court decision."
"While our appeal is pending, the trial court's decision isn't binding on any other court, and we continue our current and planned legal actions in other states to enforce Section 3 of the 14th Amendment against Donald Trump."
Similar suits seeking to keep Trump—who is also under federal indictment for his efforts to overturn his 2020 loss to President Joe Biden—off the 2024 ballot were filed earlier this year in Minnesota and Colorado. The former was dismissed last week, but as Fein noted at the time, "the Minnesota Supreme Court explicitly recognized that the question of Donald Trump's disqualification for engaging in insurrection against the U.S. Constitution may be resolved at a later stage."
Referring to Tuesday's ruling, Trump called the case and others like it "unconstitutional left-wing fantasies orchestrated by monied allies of the Biden campaign seeking to turn the election over to the courts and deny the American people the right to choose their next president."
News