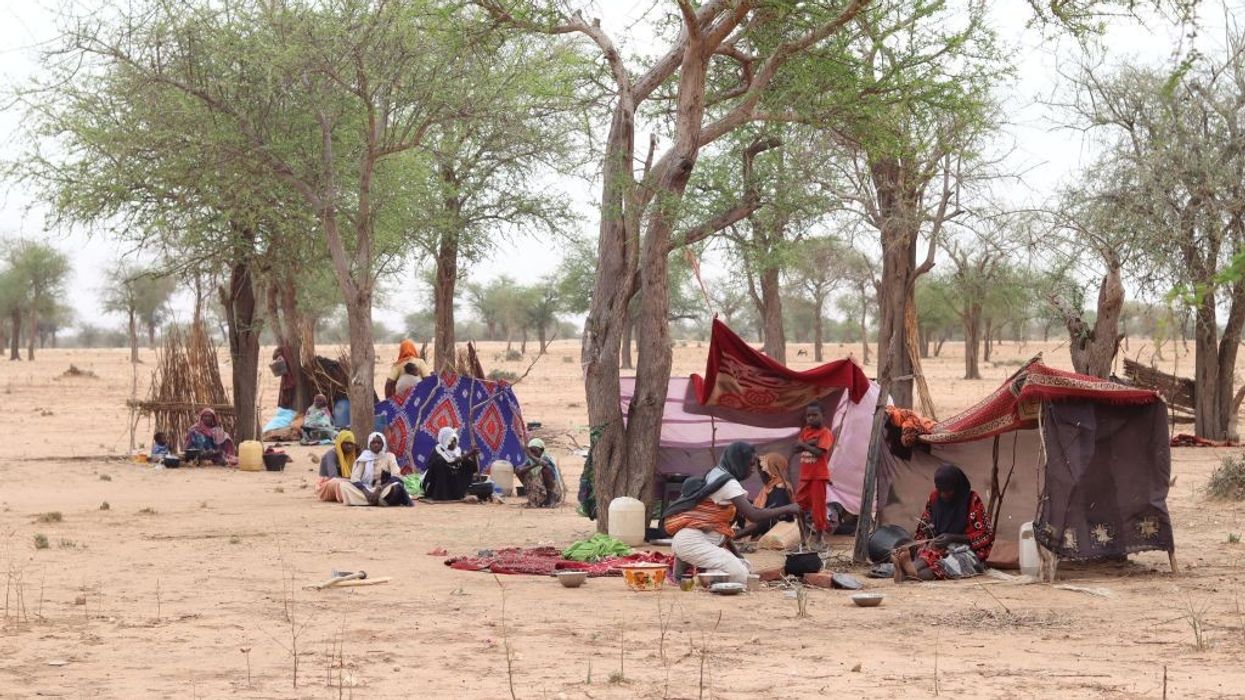 White Europeans now being killed, wounded, or rendered homeless by Russian troops are victims worthy of media attention, while Sudanese facing similar fates aren't.
It's been devastating, even if no one's paying attention.
Three months of fighting in Sudan between the army and a paramilitary group called the Rapid Support Force (RSF) has left at least 3,000 people dead and wounded at least 6,000 more. Over 2 million people have been displaced within the country, while another 700,000 have fled to neighboring nations. According to the World Health Organization, two-thirds of the health facilities in Khartoum, the capital, and other combat zones are now out of service, so the numbers of dead and injured are believed to be far higher than recorded, and bodies have been rotting for days in the streets of the capital, as well as in the towns and villages of the Darfur region.
Almost all foreign nationals, including diplomats and embassy staff, are long gone and so, according to Al Jazeera, hundreds or thousands of Sudanese who had visa applications pending have instead found themselves marooned in the crossfire with their passports locked away inside now-abandoned embassies. In the Darfur region, according to non-Arab tribal leaders, the RSF and local Arab militias have been carrying out mass killings, raping women and girls, and looting and burning homes and hospitals. Earlier this month, United Nations humanitarian chief Martin Griffiths toldThe Associated Press, "If I were Sudanese, I'd find it hard to imagine that this isn't a civil war… of the most brutal kind."
We've had to do a lot of searching to find significant information in the U.S. major media about the struggle in Sudan, no less the plight of its refugees.
According to the United Nations, half the country's population, a record 25 million people, is now in need of humanitarian aid. And worse yet, half of those are children, many of whom were in dire need even before this war broke out. Tragically, global warming will only compound their misery. Among 185 nations ranked by the Notre Dame Global Adaptation Initiative, Sudan is considered the sixth most susceptible to harm from climate change.
Heat waves, drought, and flooding are projected to become ever more frequent and intense as the atmosphere above Sudan warms further. This summer war and weather have been converging in strikingly deadly ways. With cloudless skies, water and electricity services largely knocked out, and daily temperature highs in the capital recently ranging from 109° to 111°F, the misery is only intensifying. Meanwhile, in the Darfur region and across the border in eastern Chad, the season of torrential rains is about to begin. The country director for Concern Worldwide in Chad says that many of the quarter-million Sudanese refugees there "are living in makeshift tents made from sticks and any material they can find, which means they are not protected from the heavy rains. The situation is catastrophic."
Opinion