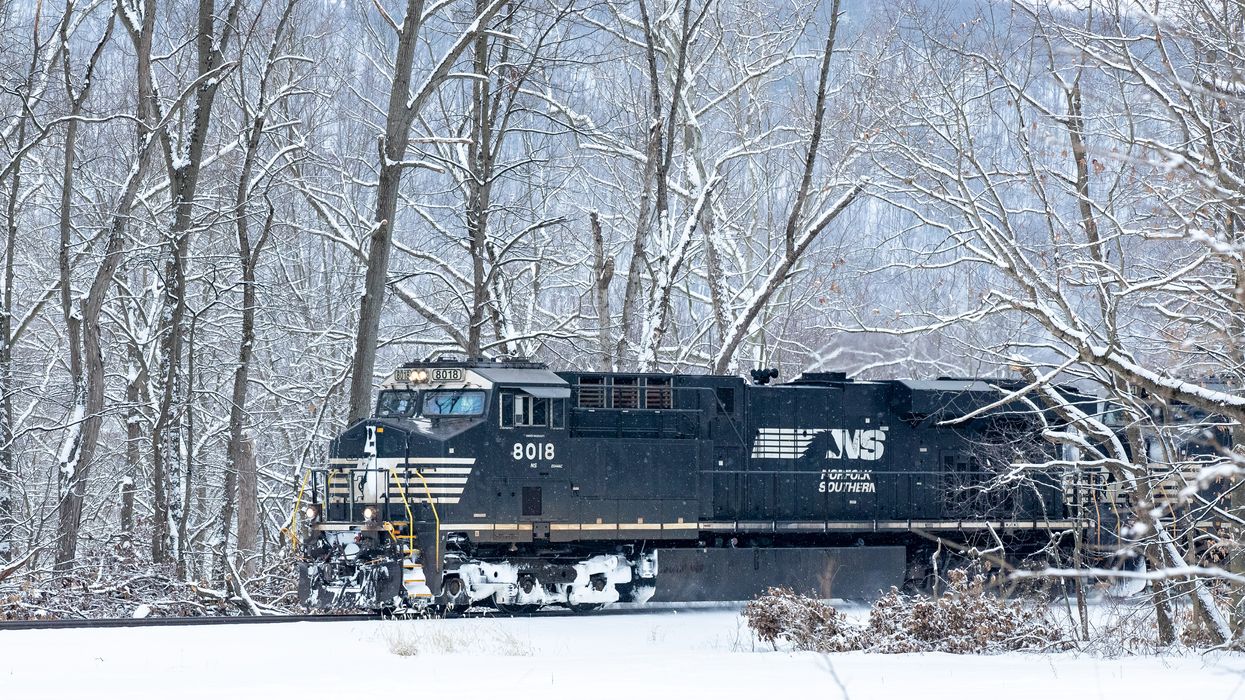 "All railroad accidents are avoidable," said BLET's national president. "This collision underscores the need for significant improvements in rail safety for both workers and the public."
A Norfolk Southern conductor was killed in Ohio early Tuesday, elevating scrutiny of the rail giant and calls for dramatic improvements to industry safety regulations in the wake of a devastating derailment in the state last month.
Louis Shuster, president of the Brotherhood of Locomotive Engineers and Trainmen (BLET) Division 607, was fatally injured when a dump truck collided with a train while he was on the outside of a railcar at the Cleveland-Cliffs Cleveland Works steel plant.
"Lou was a passionate and dedicated union brother," said Pat Redmond, local chairman of the BLET division. "He was always there for his coworkers. He was very active in helping veterans who worked on the railroad and veterans all across our community."
The 46-year-old Army veteran was a father to a 16-year-old son and a caregiver for his elderly parents, according to the union. A GoFundMe fundraiser has been set up to help the family with funeral expenses.
"Norfolk Southern has been in touch with the conductor's family and will do all it can to support them and his colleagues. We are grieving the loss of a colleague today. Our hearts go out to his loved ones during this extremely difficult time," the company said.
The rail company, which added that it is working with city police and Cleveland-Cliffs representatives to learn everything possible about the deadly collision, has faced national criticism since a train carrying hazardous materials derailed and caught fire in East Palestine, Ohio, near the Pennsylvania border, on February 3, creating an environmental and public health disaster.
Following another Norfolk Southern derailment in Ohio Saturday afternoon—over two dozen cars came off the tracks between Dayton and Columbus—the company on Monday announced "a six-point plan to immediately enhance the safety of its operations."
However, the company's plan falls short in terms of recent demands from the Biden administration, Congress, and other critics.
After Shuster was killed on Tuesday, the National Transportation Safety Board (NTSB)—which is already probing the East Palestine disaster—announced a "special investigation" of Norfolk Southern's "organization and safety culture."
"Given the number and significance of recent Norfolk Southern accidents, the NTSB also urges the company to take immediate action today to review and assess its safety practices, with the input of employees and others, and implement necessary changes to improve safety," the board said in a statement.
Earlier Tuesday, U.S. Transportation Secretary Pete Buttigieg had tweeted that the NTSB, Federal Railroad Administration, and Occupational Safety and Health Administration are investigating the collision in Cleveland.
"Our thoughts are with the family facing this preventable tragedy. Now more than ever, it is time for stronger freight railroad accountability and safety," added Buttigieg, who is also under fire for not going far enough to rein in rail safety risks.
BLET national president Eddie Hall pointed to the conductor's death as more proof of the need for stricter rail safety rules.
"This was a tragic situation and it's a devastating loss for the Shuster family as well as the members of this union," he said. "All railroad accidents are avoidable. This collision underscores the need for significant improvements in rail safety for both workers and the public."
As Common Dreamsreported last week, Hall welcomed parts of the bipartisan Railway Safety Act of 2023—introduced by Sen. Sherrod Brown (D-Ohio) after the East Palestine derailment—while also warning that "you can run a freight train through the loopholes."
This post has been updated with information about the fundraiser.
News