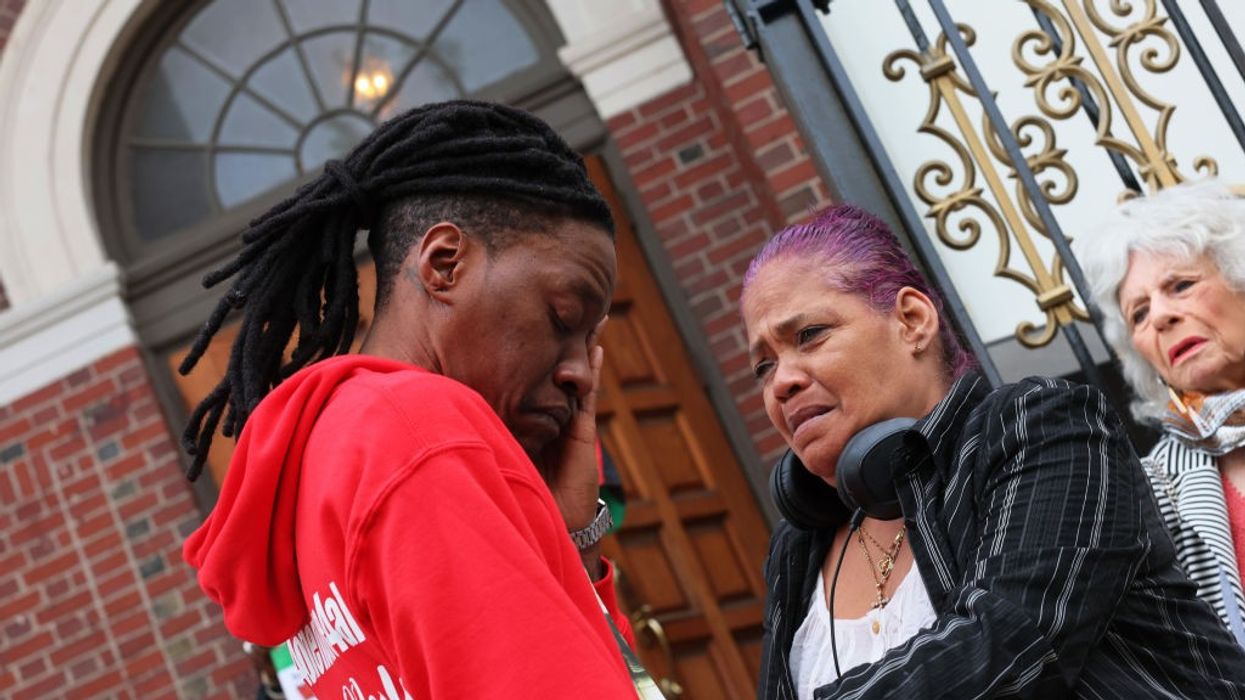 We should celebrate Juneteenth, but we must also remember this nation's bloody history and the violence motivated by racism and white supremacy that continues to this day.
Juneteenth is the newest federal holiday, signed into law by President Biden in 2021. It commemorates June 19th, 1865, the day enslaved people in Texas first learned they were free, more than two and a half years after they were declared free by President Lincoln in his Emancipation Proclamation.
For generations, formerly enslaved people and their descendants have observed Juneteenth. It has grown over the decades, embraced by an increasingly diverse population that realizes its historical importance. But despite Juneteenth's long overdue acceptance as a federal holiday, the Black population of the United States still suffers intolerable levels of discrimination, de facto segregation, health and wealth disparity, and many other symptoms of systemic racism.
Olympic track and field star Tori Bowie was just 32 years old when she died at home last month. The Orange County, Florida medical examiner reported she was eight months pregnant and in labor when she died, most likely from eclampsia, a complication of pregnancy. Bowie, who was Black, won bronze, silver and gold medals in the 2016 Olympic games in Rio de Janeiro. The CDC recently marked Black Maternal Health Week in April, noting that Black women are three times more likely to die from pregnancy complications than white women.
Bowie's Olympic teammate Tianna Bartoletta wrote after learning of her death, "As of June 2023…3 of the 4 members of Team USA's 4×100m relay team…who ran the second fastest time in history, and brought home the gold medal…have nearly died or did die in childbirth. We deserve better. #BlackMaternalHealthCrisis."
Despite Juneteenth's long overdue acceptance as a federal holiday, the Black population of the United States still suffers intolerable levels of discrimination
In Colorado, Jor'Dell Richardson had just finished 8th grade at Aurora West College Preparatory Academy. On June 1st, the young African American boy was chased into an alley by two Aurora police officers and tackled. "You got me," Jor'Dell can be heard saying on the police body camera footage. An instant later, an officer shot him in the abdomen. Screaming in pain, Jor'Dell shouted, "I'm sorry! Please…I can't breathe…" He died in pain on the ground.
Aurora, a large, diverse working-class and immigrant suburb of Denver, is where police killed Elijah McClain on August 24, 2019. A call to police reported a "suspicious black male" who was "acting weird." In fact he was heading home from the store after buying iced tea. The police response was caught on body camera. Elijah was 23-years-old, he was 5'6" tall and weighed only 140 pounds. He was believed to be on the autism spectrum. Elijah volunteered at the local animal shelter, playing violin for the stray dogs and cats. Moments after police arrived, he was tackled and put in a choke hold. "My name is Elijah McClain … I'm an introvert and I'm different. [Sobbing] I'm just different, that's all…Why are you attacking me?"
"I can't breathe," Elijah McClain cried. Emergency Medical Technicians arrived and injected him with a lethal dose of ketamine, a sedative. He never regained consciousness and died in the hospital several days later. In the wake of the police killing of George Floyd in 2020, a violin vigil was held outside the Aurora Municipal Center, honoring Elijah McClain's memory with classical music. Aurora riot police attacked the vigil.
Three of the officers and two of the EMTs involved with McClain's death have been criminally charged, with trials scheduled to start in September.
And in New York City, Jordan Neely, a Black street performer and Michael Jackson impersonator, was assaulted and killed while on the subway on May 1st. He was crying out that he was hungry and thirsty. Daniel Penny, a white 24-year-old former U.S. Marine, put it in, in a chokehold, claiming that Neely was threatening passengers. Two other men joined in the vigilante action, pinning Neely's hands and legs as he struggled to breathe. Some of the assault captured on cell phone video shows Neely struggling for several minutes before going limp. His death was ruled a homicide, caused by "compression of neck (chokehold)."
Daniel Penny was questioned by police then released. Following growing outrage and protests, Manhattan District Attorney Alvin Bragg charged Penny with second degree manslaughter, more than a week later. A grand jury has now formally indicted Penny.
These three cases, the deaths of Tori Bowie, Jor'Dell Richardson and Jordan Neely, each under different circumstances within weeks of each other, are all connected by the painful throughline of the Black experience in America, stretching back to 1619, the year the first ship arrived on the shores of Virginia delivering enslaved Africans.
White supremacists are trying to obliterate that history, to prevent it from being taught. We should celebrate Juneteenth, but we must also remember the bloody history that led to that day in Galveston, and commit to fighting racism as it exists today.
Opinion