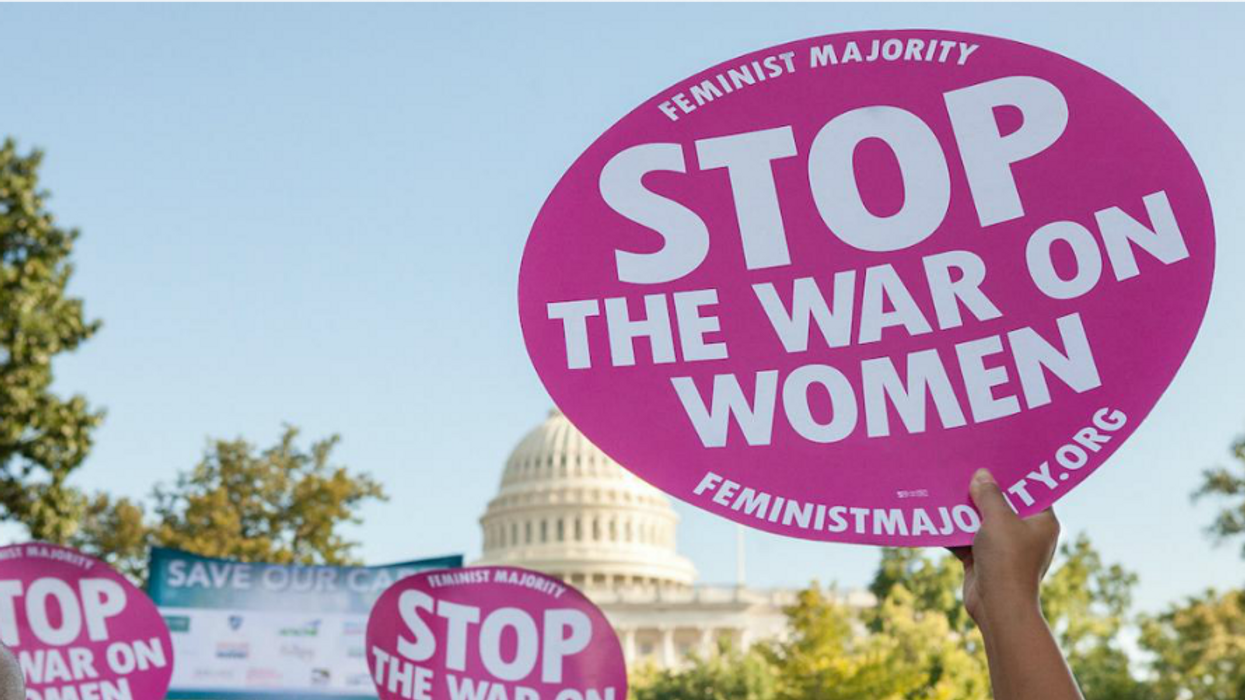 The case of Celeste Burgess illustrates "the real, human cost of mass surveillance of everyone's private digital communications," said one digital rights advocate.
Advocates for digital privacy rights and reproductive rights alike were outraged Thursday over the jail sentence of a 19-year-old in Nebraska who self-managed her abortion last year—a case which one campaigner said highlights how prosecutors will "stretch laws far beyond their intended scope" to penalize people who end or attempt to end their pregnancies in the post-Roe v. Wade legal landscape.
Self-managed abortion is only banned in two states—Nevada and South Carolina—but prosecutors charged Celeste Burgess with one felony and two misdemeanors last year, several months after she had a stillbirth at 29 weeks of pregnancy. Burgess, who was 17 at the time, had procured pills for a medication abortion shortly before the stillbirth, and had discussed the outcome of the pregnancy on Facebook Messenger with her mother, Jessica Burgess.
Nebraska had a 20-week abortion ban in place in April 2022, when Burgess's stillbirth took place.
Prosecutors ultimately dropped the misdemeanor charges against Burgess in exchange for her plea of guilty to a felony charge of concealing or abandoning a dead body. On the Facebook messaging application, Burgess and her mother had discussed "burning the evidence" of the stillbirth and burying it, which they did with the help of a third person named Tanner Barnhill, who has been sentenced to probation.
According toJezebel, police received a tip about the disposal of the remains and obtained a warrant to view the mother and daughters' Facebook messages after Celeste Burgess mentioned the correspondence when she was being questioned by law enforcement.

Meta, the company that owns Facebook, complied with the warrant and released the messages, which were not subject to end-to-end encryption.
Digital rights groups have long called on Facebook and other online messaging platforms to make end-to-end encryption the default setting for users' conversations.
Burgess' case illustrates "the real, human cost of mass surveillance of everyone's private digital communications," said Meredith Whittaker, president of the encrypted messaging app Signal.
Emma Roth, a staff attorney at Pregnancy Justice, which advocates for people who face pregnancy-related criminal charges, toldJezebel that police and prosecutors in Nebraska charged Burgess out of desperation to "criminalize what they view as immoral behavior," in the absence of state laws against the 17-year-old's procurement of abortion pills.
"When [prosecutors] are faced with the limitations of state law and the fact that a self-managed abortion or a pregnancy loss is not illegal under state law, it's almost as if they start throwing spaghetti at the wall to see what sticks," Roth said. "Prosecutors are much more likely to try to 'make an example' of someone who seeks an abortion later on in pregnancy because they deem that less morally acceptable, and they may seek charges in the hope that the public will find the facts of the case egregious and will welcome a prosecution."
"But the risk, of course, is that any type of precedent that a prosecutor sets when bringing a case against someone who sought a later abortion can be applied against somebody seeking an earlier abortion," she added.
In the case of Burgess, noted journalist Jessica Valenti, one detail that made it into numerous media reports was a claim that the 17-year-old said in her Facebook messages that she couldn't "wait to get the 'thing' out of her body."
In reality, Valenti wrote, "that sentence is nowhere in the Facebook messages; in fact, the language is actually a police officer's interpretation of the teenager's conversation."
Prosecutors in Madison County, Nebraska "tried to paint a portrait of this mother and daughter in a negative light and to deprive them of their humanity and to erase the fact that we're talking about a teenager who was not ready to have a child," Roth told Jezebel.

While prosecutors have long filed charges against people for pregnancy losses and self-managed abortions, saidJezebel reporter Susan Rikunas, "Celeste Burgess may be the first person charged and sentenced for crimes related to an abortion since the Supreme Court's Dobbs ruling."
Last year's decision in Dobbs v. Jackson Women's Health Organization reversed nearly a half-century of national abortion rights affirmed by Roe.
As progressive advocacy group Indivisible said, Burgess' jail sentence represents Republican lawmakers' "deranged vision for our country."

News