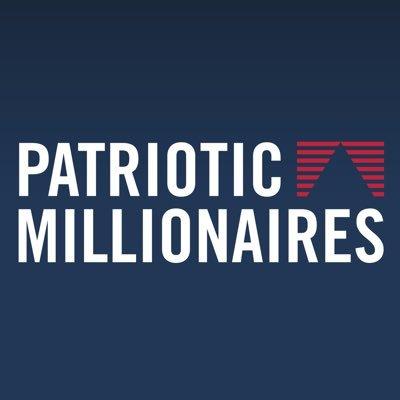 For Immediate Release
Contact:
Sam Quigley,,sam@patrioticmillionaires.org
Patriotic Millionaires: Silicon Valley Bank's Incompetence is a Policy Failure Impacting Regular Americans
"SVB's Negligent Investment Strategies Put Tens of Billions of Dollars of Risk on the Shoulders of Businesses and Workers"
Last Friday, the Silicon Valley Bank (SVB), known for dealing with some of Silicon Valley's biggest venture capitalists and startups, collapsed. This is the first bank failure of its size since the financial crisis over a decade ago, and the resulting chaos had left many businesses unable to access funds to pay their workers.
In response, the FDIC formed the Deposit Insurance National Bank of Santa Clara in an effort to ensure Americans who relied on the bank get paid. This is not a bailout of the bank (executives and shareholders are getting nothing) but a safeguard to guarantee that hard-working Americans receive the paychecks that they have already earned.
In response, Morris Pearl, Chair of the Patriotic Millionaires and a former managing director at BlackRock, Inc., released the following statement:
"SVB's negligent investment strategies put tens of billions of dollars of risk on the shoulders of businesses and workers. They utterly failed to foresee the consequences of the current market and the Federal Reserve interest rate hikes. Any competent bank manager old enough to remember Paul Volker should have seen this crisis coming a mile away.
SVB's incompetence in running their financial institution has led to a crisis impacting regular Americans. They failed to do their due diligence, even by keeping a Risk Management Officer employed. This should be the bare minimum required of our financial institutions.
Bankers always say that regulators get in the way of doing their jobs and making profits, but this is what happens when Congress takes them at their word and loosens regulations. Bank managers have an inherent conflict of interest regarding government oversight; they get the credit if things go well, and the FDIC takes the hit if things go south.
Republicans and some Democrats played a hand in bringing about this crisis - they passed legislation that removed government oversight of this, now obvious, systemically important bank."
Morris Pearl was a managing director on the BlackRock team that the Federal Reserve, Treasury, and FDIC hired to structure and assess the cost of the Citibank bailout in 2008 before working on similar projects in the UK, Greece, and the Republic of Ireland.
The Patriotic Millionaires is a group of high-net worth Americans who share a profound concern about the destabilizing level of inequality in America. Our work centers on the two things that matter most in a capitalist democracy: power and money. Our goal is to ensure that the country's political economy is structured to meet the needs of regular Americans, rather than just millionaires. We focus on three "first" principles: a highly progressive tax system, a livable minimum wage, and equal political representation for all citizens.
(202) 446-0489
LATEST NEWS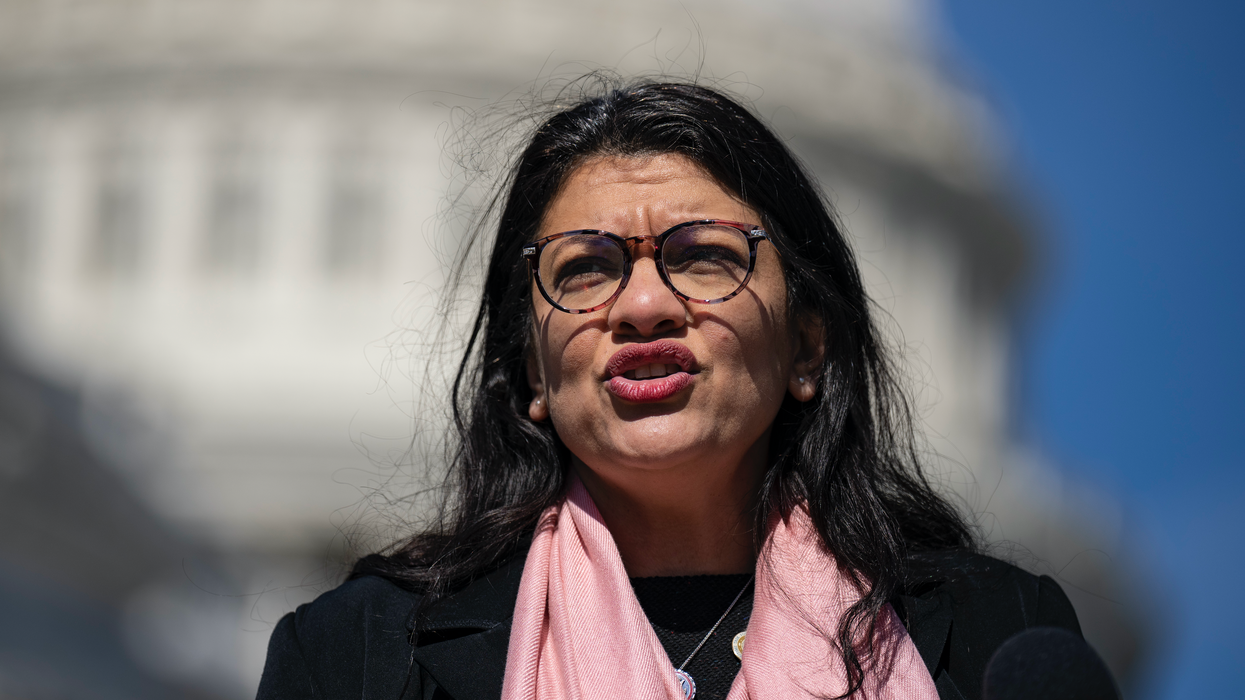 Americans owe nearly $200 billion in collective medical debt, around $88 billion of which is reflected in their credit reports.

Asserting that "undergoing a medically necessary procedure should never haunt someone financially," Democratic Michigan Congresswoman Rashida Tlaib on Wednesday reintroduced legislation to ban the collection of medical debt for two years and prohibit such indebtedness from appearing on patients' credit reports.
First introduced in 2021, Tlaib's Consumer Protection for Medical Debt Collections Act would safeguard people who, "at no fault of their own, got sick and could not afford medical care due to our broken healthcare system," the congresswoman's office explained.
The bill passed the House of Representatives last year and was included in the Comprehensive Debt Collection Improvement Act, but the Senate declined to take up the measure.
"Nearly 1 in 5 adults have one or more medical debt collections listed on their credit report."
"Nearly 1 in 5 adults have one or more medical debt collections listed on their credit report. That means 1 in 5 Americans may be denied housing, transportation, or other necessities because of a sudden health crisis or visit to the emergency room," Tlaib said in a statement. "That hits particularly hard in communities like mine, where residents already face challenges with access to credit. This bill will help increase opportunities for residents and is a major step in fixing our broken credit system."
According to the Kaiser Family Foundation, U.S. adults owe at least $195 billion in collective medical debt. The U.S. Consumer Financial Protection Bureau (CFPB) estimates around $88 billion worth of that debt is reflected in Americans' credit reports.
"While medical debt has long played an outsized role on credit reports, concerns about medical debt collections and reporting are particularly elevated due to the Covid-19 pandemic," the CFPB reported last March. "Frontline workers may be particularly likely to have pandemic-related medical debt since they have more exposure to the virus but are less likely to have health insurance than the general population."
Researchers have linked roughly two-thirds of all U.S. bankruptcies to medical issues. The recent proliferation of medical credit cards has further fueled the crisis.
In February, the CFPB reported that 8.2 million fewer Americans were struggling with medical debt during the first quarter of 2022 compared with the same period in 2020. The Biden administration attributed the improvement to the rising number of people covered under the Affordable Care Act, as well as CFPB pressure on credit bureaus, the three largest of which—TransUnion, Equifax, and Experian—began removing cleared medical debts from consumers' credit reports last July.

"Treating medical debt the same as other debt is not right and leads to irreparable harm to residents who simply just needed health and medical care," said Tlaib. "Medical debt is a leading cause of personal bankruptcy in our country and the pandemic has only made the medical debt crisis worse."
"No one chooses to get sick," she added. "This is commonsense legislation and we must get it signed into law."
News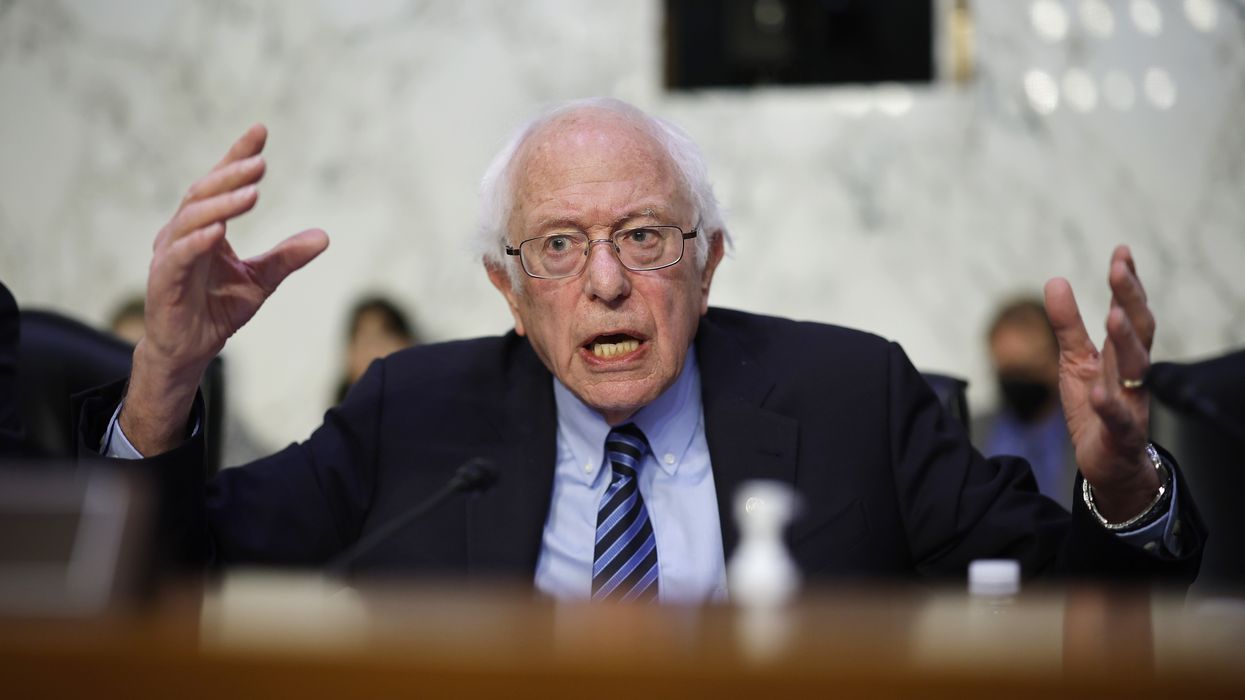 "The CEOs of the largest banks in America should not be allowed to serve as directors of the main agency we have in this country in charge of regulating those very same financial institutions," the senator said.
U.S. Sen. Bernie Sanders on Thursday introduced the Federal Reserve Independence Act to prevent bank executives from serving on regional Fed boards that are responsible for regulating their institutions.
The bill—which would also bar the U.S. central bank's board members and employees from owning any stock or investing in any company that is regulated by the Federal Reserve—comes as Fed leadership is under fire for recent interest rate hikes and regulatory rollbacks that preceded the Silicon Valley Bank (SVB) and Signature Bank failures.
"The Fed has got to become a more democratic institution that is responsive to the needs of working people and the middle class."
"I think it would come as a shock to most Americans to find out that Gregory Becker, the CEO of Silicon Valley Bank, who successfully lobbied for the deregulation of his financial institution was allowed to serve as a director of the same body in charge of regulating his bank: the San Francisco Federal Reserve," Sanders (I-Vt.) said in a statement.
"It is clear to me and to the American people, that the CEOs of the largest banks in America should not be allowed to serve as directors of the main agency we have in this country in charge of regulating those very same financial institutions," he asserted. "The Fed has got to become a more democratic institution that is responsive to the needs of working people and the middle class, not just CEOs of some of the largest financial institutions in America."
In a letter to his congressional colleagues about the bill, Sanders highlighted:
Gregory Becker may be the poster child for why we need this legislation, but he is not alone. Incredibly, two-thirds of the directors of these boards are hand-picked by the same bankers that the Federal Reserve is in charge of regulating.

Today, five top executives of financial institutions with over $150 billion in assets currently serve as directors of Federal Reserve banks. For example, the CEO of State Street (a financial institution with nearly $300 billion in assets) currently serves as a director of the Boston Federal Reserve. The CEO of M&T Bank (a financial institution with over $200 billion in assets) currently serves as a director of the New York Fed. The CFO of Ally Bank which has assets of over $180 billion is currently a director of the Richmond Fed. And the CEO of Northern Trust with assets of more than $150 billion currently serves on the Chicago Fed.
Sanders also pointed to a 2011 Government Accountability Office study which "found that allowing members of the banking industry to both elect and serve on the Federal Reserve's board of directors creates 'an appearance of a conflict of interest' and poses 'reputational risks' to the Federal Reserve System."
The senator provided examples involving Stephen Friedman, a former chairman of the New York Federal Reserve board as well as a Goldman Sachs board member and stockholder, and JPMorgan Chase CEO Jamie Dimon, whose bank got $391 billion in assistance while he sat on that same regional Fed board.
Along with seeking support for his bill—which is backed by Americans for Financial Reform, Demos, Revolving Door Project, Public Citizen, Working Families Party, and Association of Flight Attendants-CWA—Sanders is urging Congress to take other action in the wake of the SVB and Signature collapses.
Specifically, the senator is calling for:
Repealing Title IV of the 2018 bank deregulation legislation;
Enacting stronger regulations "to ensure the safety and soundness" of the nation's financial system;
A U.S. Justice Department probe into whether insider trading laws were broken by SVB executives who sold bank stock;
Clawing back bonuses given to SVB executives just before the collapse; and
Breaking up banks that are too big to fail to prevent another financial crisis like 2008.
As Sanders put it earlier this month: "We cannot continue down the road of more socialism for the rich and rugged individualism for everyone else. Let us have the courage to stand up to Wall Street, repeal the disastrous 2018 bank deregulation law, break up too big to fail banks, and address the needs of working families not the risky bets of vulture capitalists."
News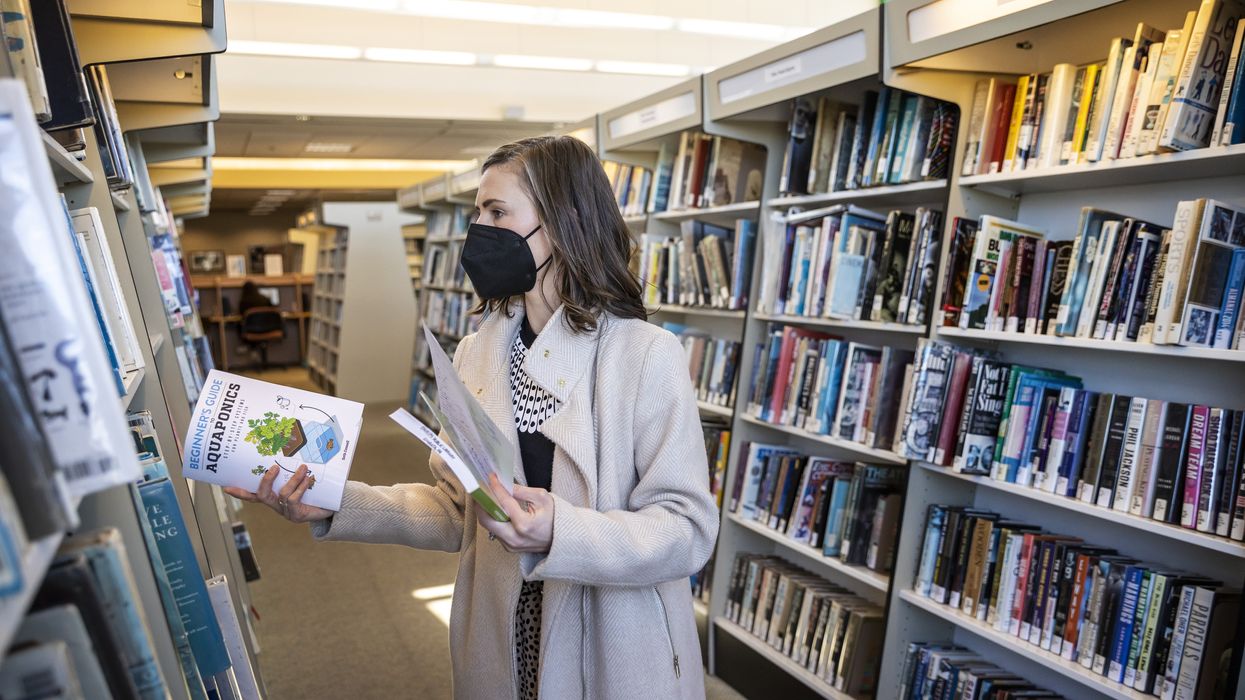 "Each attempt to ban a book by one of these groups represents a direct attack on every person's constitutionally protected right to freely choose what books to read and what ideas to explore," said one intellectual freedom advocate.
Librarians from across the United States released a report showing that pro-censorship groups' efforts to ban books with LGBTQ+ themes and stories about people of color have driven an unprecedented rise in the number of book challenges, with right-wing organizers pushing library workers to remove works ranging from the dystopian novel The Handmaid's Tale to children's books about foods enjoyed in different cultures.
According to the American Library Association (ALA), a record-breaking 2,571 unique titles were challenged in 2022, a 38% increase from the previous year.
The organization recorded 1,269 demands to censor books from various groups and individuals, compared to 729 challenges counted in 2021.
"Each attempt to ban a book by one of these groups represents a direct attack on every person's constitutionally protected right to freely choose what books to read and what ideas to explore," said Deborah Caldwell-Stone, director of the ALA Office for Intellectual Freedom. "The choice of what to read must be left to the reader or, in the case of children, to parents. That choice does not belong to self-appointed book police."
The Office for Intellectual Freedom said that starting in 2021, a rising number of challenges began targeting large numbers of titles, suggesting they were coordinated efforts from national groups like Moms for Liberty. Previously, the vast majority of book challenges were focused on a single book to which a parent or group of parents objected.
In 2022, 90% of the books challenged were part of attempts to censor multiple titles, the ALA reported.

"A book challenge is a demand to remove a book from a library's collection so that no one else can read it. Overwhelmingly, we're seeing these challenges come from organized censorship groups that target local library board meetings to demand removal of a long list of books they share on social media," said Caldwell-Stone. "Their aim is to suppress the voices of those traditionally excluded from our nation's conversations, such as people in the LGBTQIA+ community or people of color."
In Florida, where Republican Gov. Ron DeSantis has led a nationwide effort by conservatives to keep public school students from learning accurate American history and discussing issues regarding the LGBTQ+ community, one county removed from school library shelves 176 books which have been held in storage since January 2022. The books include the children's books Hush! A Thai Lullaby, featuring a Thai mother and child, and Dim Sum for Everyone!, about a family eating in a Chinese restaurant.
"I've never seen anything like this," Caldwell-Stone told the Associated Press. "The last two years have been exhausting, frightening, outrage-inducing."
People for the American Way called the association's data, collected from media reports and library professionals across the country, "shocking but not surprising."
"The far right wants to turn back the clock on the freedom to read, teach, and learn," said the group. "We won't stand for it."

The ALA report comes four months after voters in at least two U.S. towns voted to cut or eliminate funding for their public libraries in the wake of campaigns to ban books with LGBTQ+ themes.
People in Jamestown Township, Michigan voted for a second time against a millage to fund 84% of their library's budget, dooming the facility to a likely closure in 2024. The vote followed a push by a local conservative group to remove the book Gender Queer: A Memoir.

Craighead County Jonesboro Library in Arkansas lost 50% of its funding after "librarians and library workers were labeled pornographers and pedophiles because of the books on their shelves" that dealt with LGBTQ+ themes, as EveryLibrary Institute executive director John Chrastka toldPublishers Weekly in November.

A poll commissioned by the EveryLibrary Institute last year found that 75% of respondents were opposed to efforts to ban books, and across 16 states last fall, a majority of initiatives to pull funding from libraries failed.

"While a vocal minority stokes the flames of controversy around books, the vast majority of people across the nation are using life-changing services that public and school libraries offer," said ALA President Lessa Kanani'opua Pelayo-Lozada on Thursday. "Our nation cannot afford to lose the library workers who lift up their communities and safeguard our First Amendment freedom to read."

News
SUPPORT OUR WORK.
We are independent, non-profit, advertising-free and 100%
reader supported.